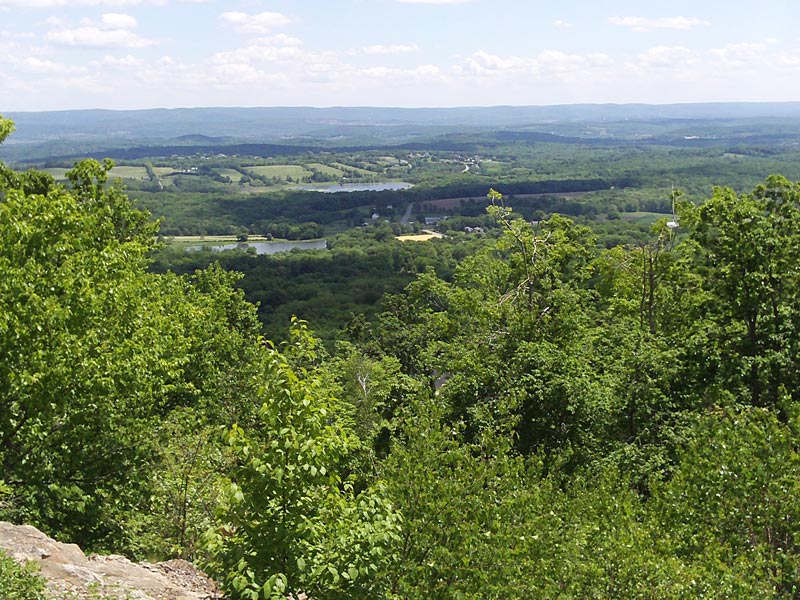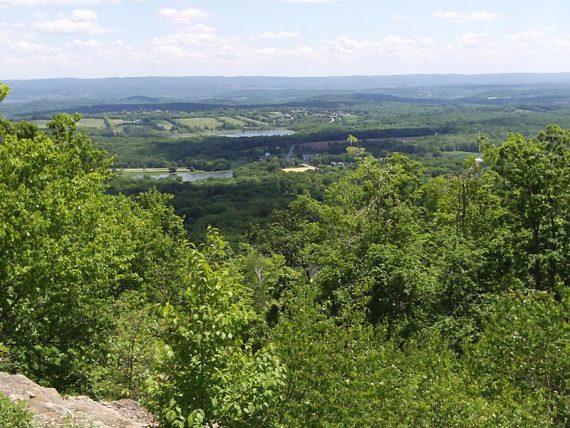 Hiking the Appalachian Trail and Iris Trail in High Point State Park.
High Point State Park is alllllll the way in the northwest corner of New Jersey, in Sussex County.
It's a bit of a drive even from central Jersey (2 hrs). Makes for a nice overnight trip, we hit two trails that way.
9.1 miles. This route is a figure-8: AT to where it crosses Iris, continue on AT, then where it crosses again, turn onto Iris and head back. Stay on Iris where it crosses the AT again.
For full hike directions visit our main High Point – AT and Iris Trail Loop page.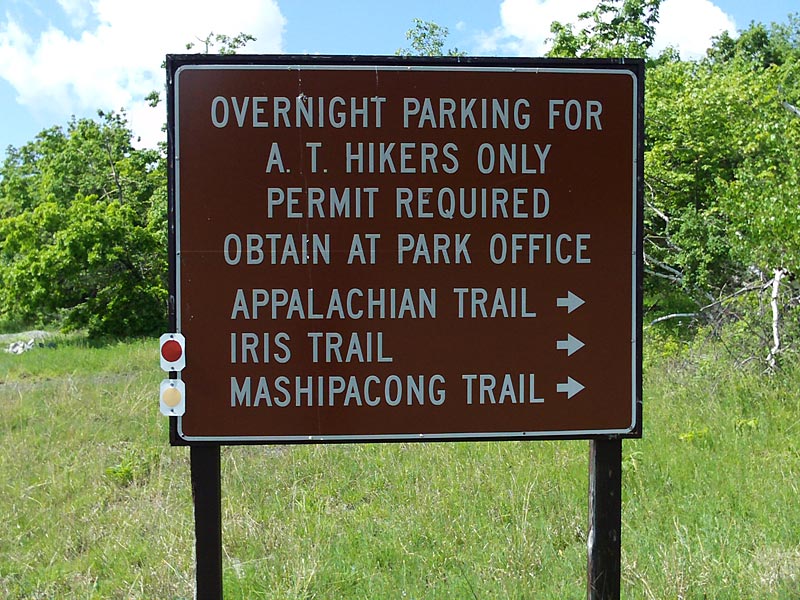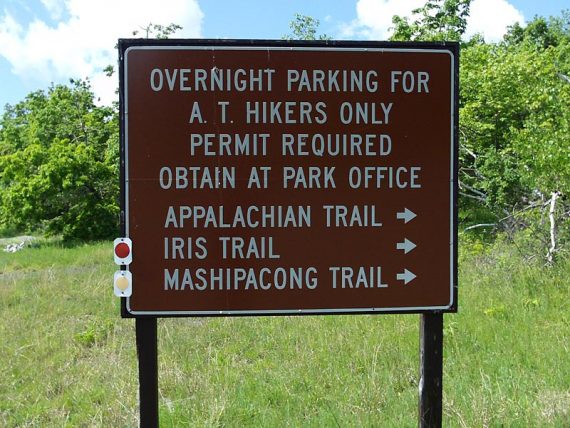 Very rocky start on the AT but moderate after that; a couple minor steep areas, mostly rolling elevation changes.
Several nice viewpoints. Iris trail on the way back is a mostly easy woods road, with some wet rutted areas.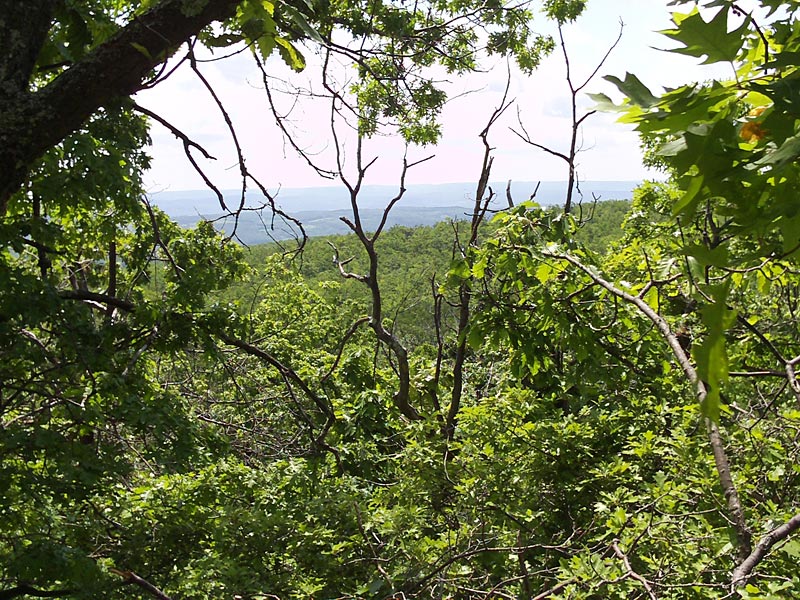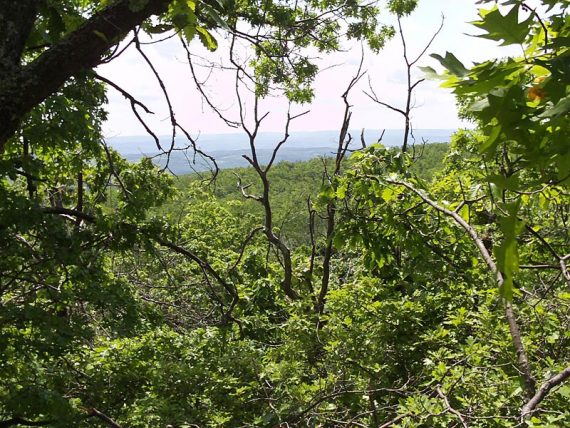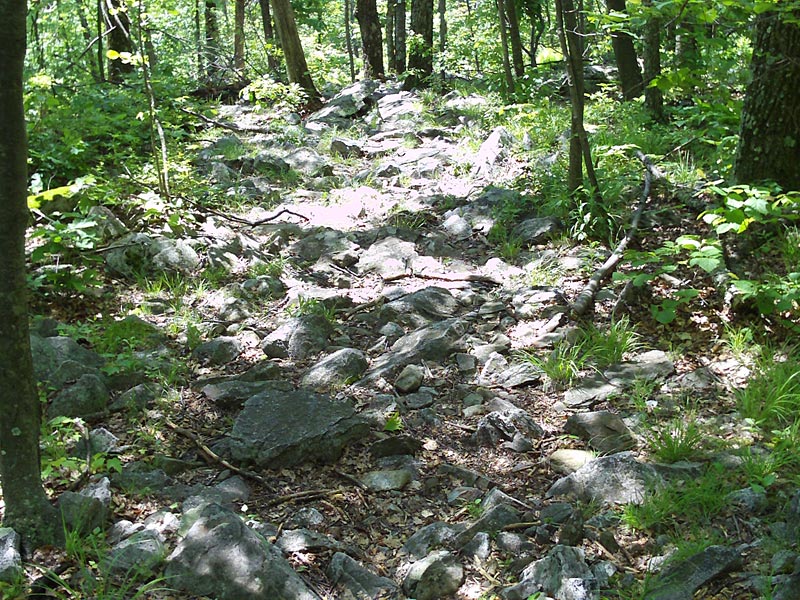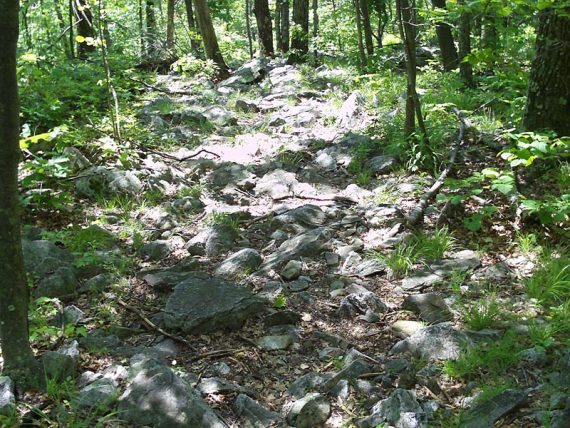 The trail skirts by Rutherford Lake but doesn't go right up to the shore, and no swimming is permitted anyway.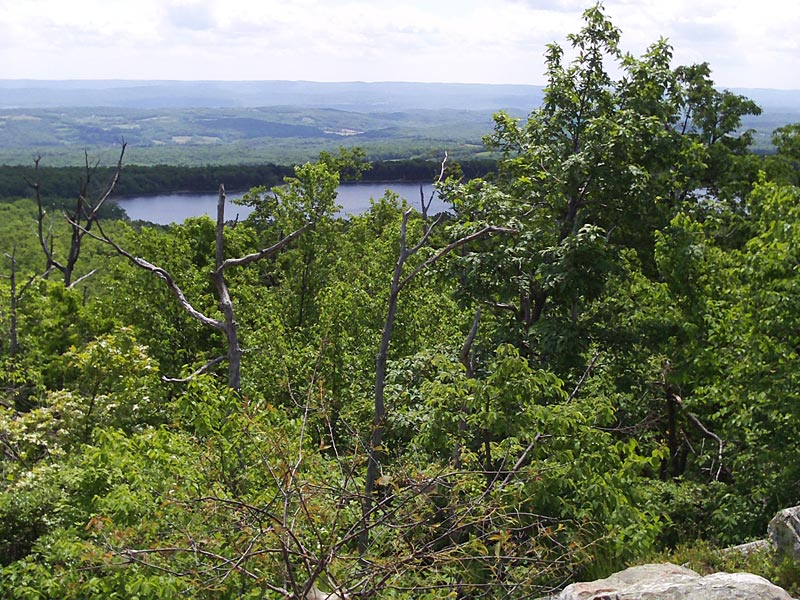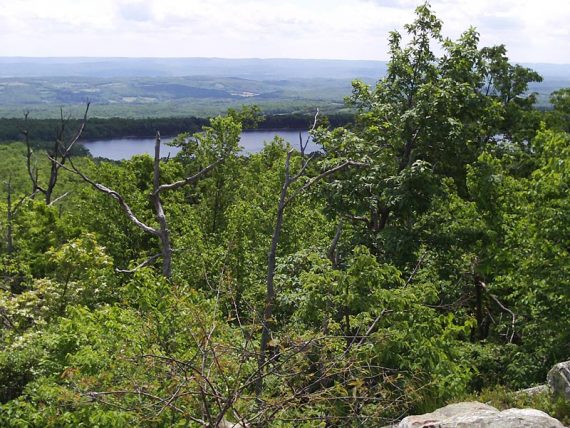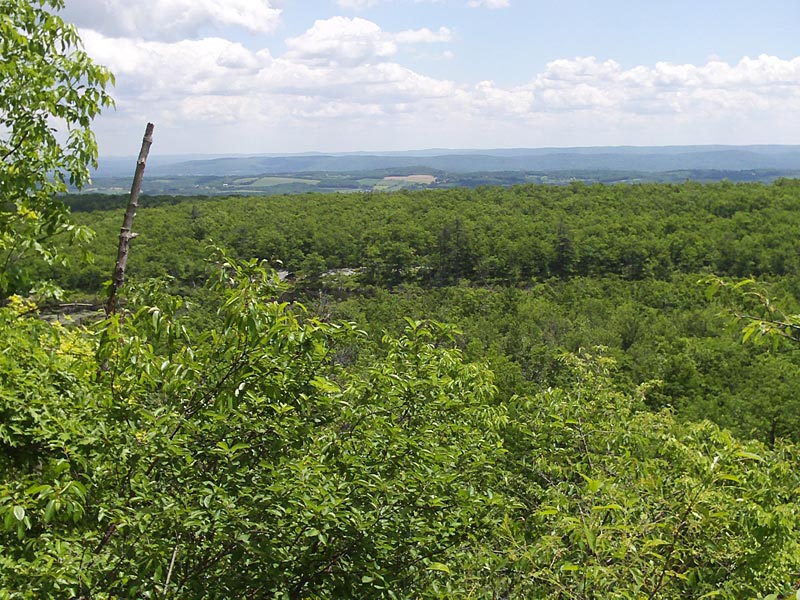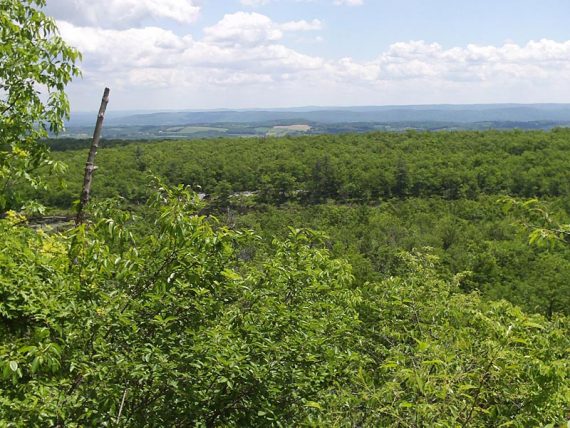 This route seems not to be popular: on a perfect spring day we only saw a handful people, a few Appalachia Trail thru-hikers, another couple of day-hikers, and 2 guys on bikes on the multi-use Iris trail.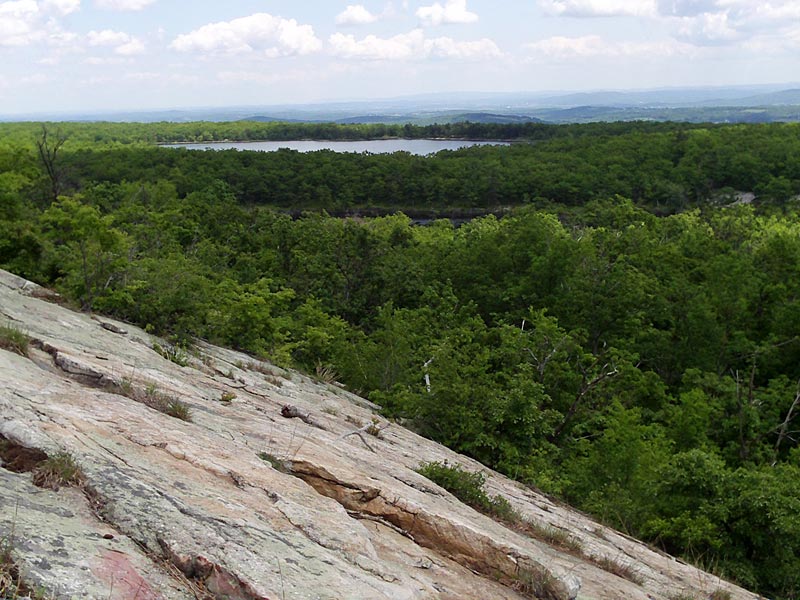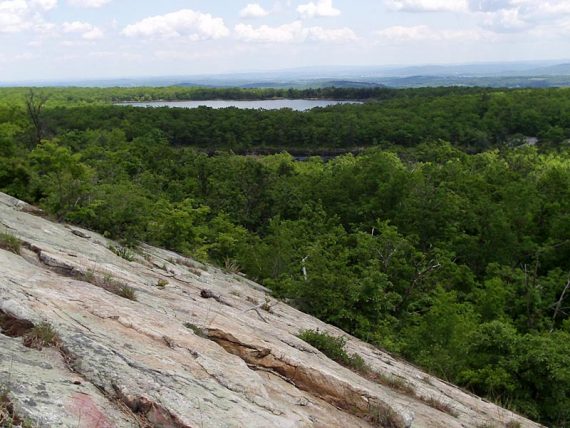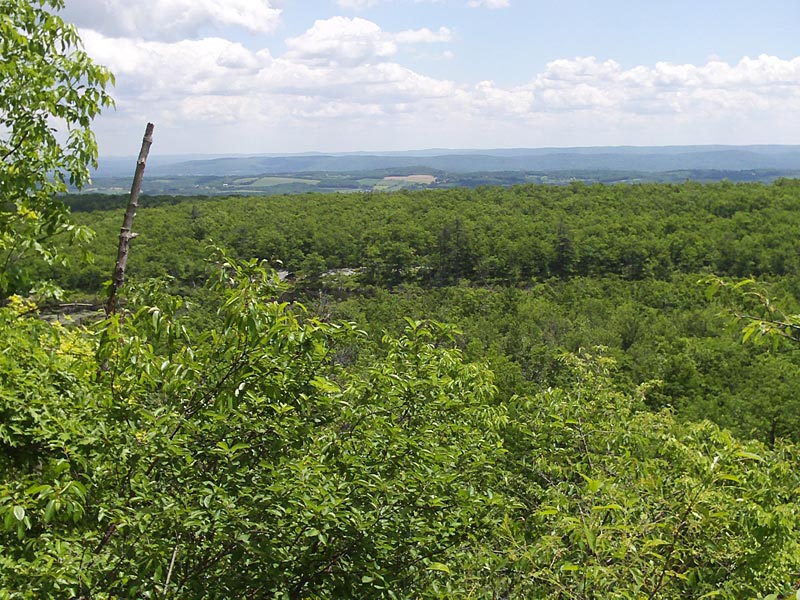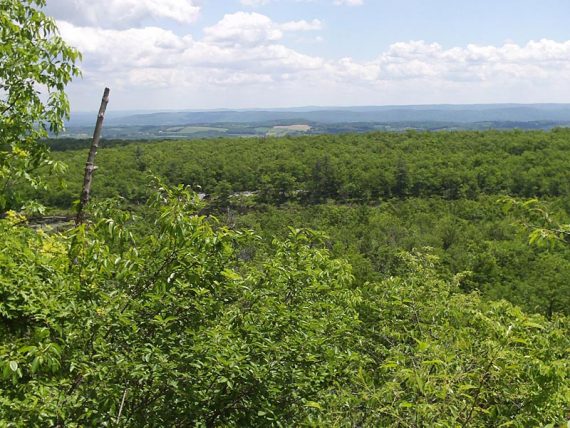 Map listed 'Dutch Shoe Rock' on it… maybe this is it: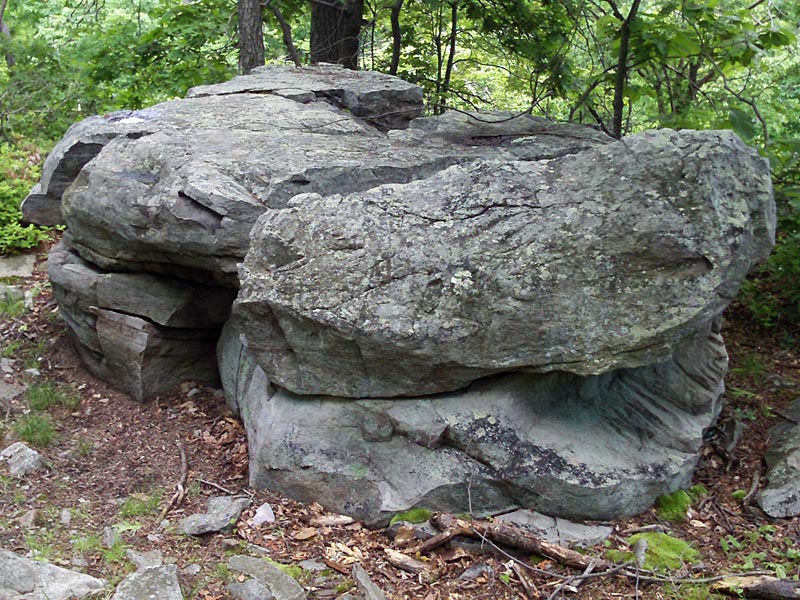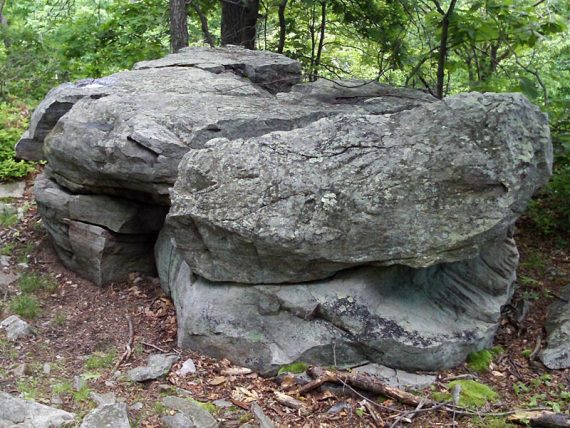 Side trail leads to the edge of Lake Rutherford, along the Iris Trail.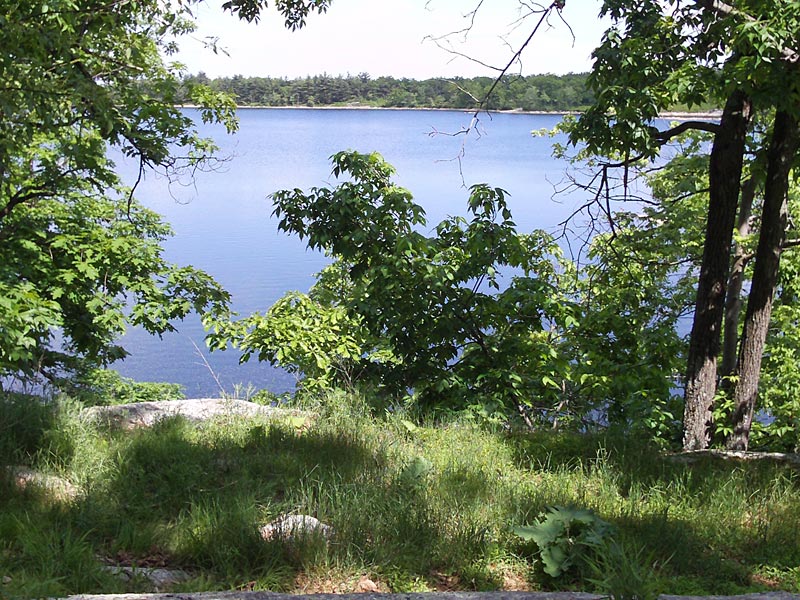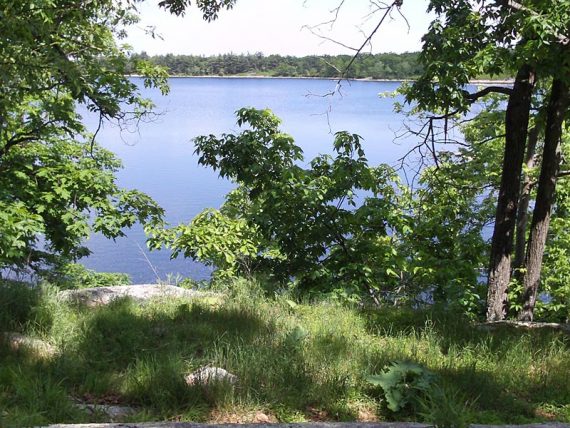 We managed to scoot an adorable little ribbon snake off the trail just in the nick of time – the bikes were heading right for him.
BONUS: Heading home on Rt. 23 in Sussex, there is a Dairy Queen on the left hand side. We recommend the Reese's Peanut Butter Cup Blizzard.