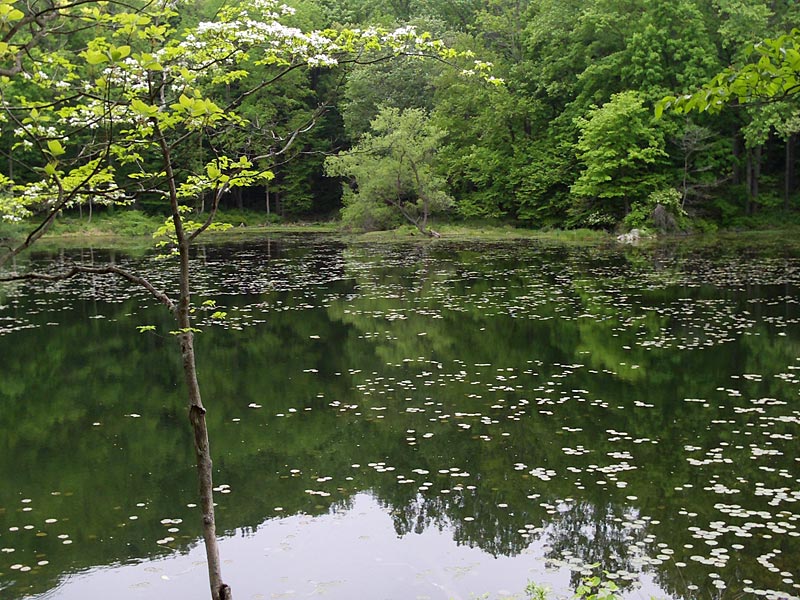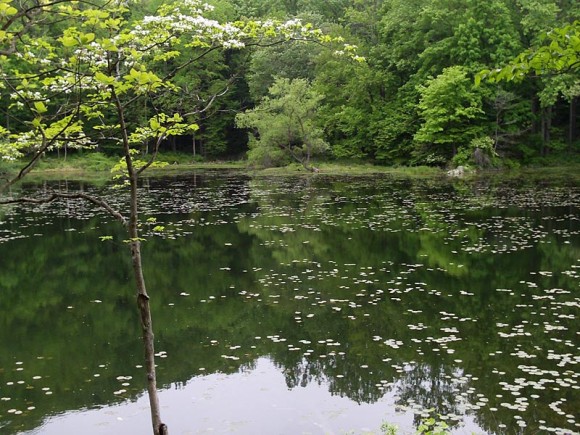 Opted for a small park today due to forecasted afternoon thunderstorms, which of course never came.
Nice weather but it was foggy and overcast so the viewpoints weren't the best.
Plus mosquitoes and gnats were relentless even with using bug spray, which has happened before at this park.
Saw a cute little water snake at Ghost Lake.
Detailed hike directions on our main Best Hikes in NJ – Jenny Jump page.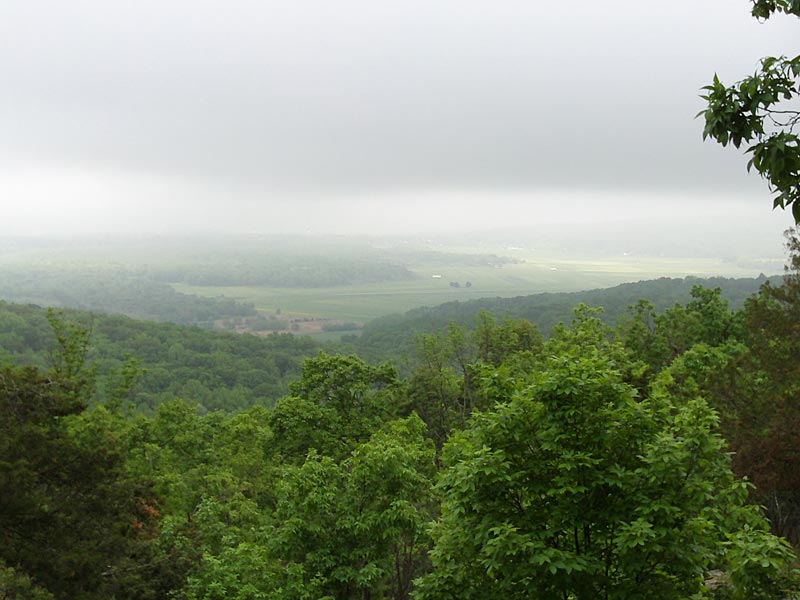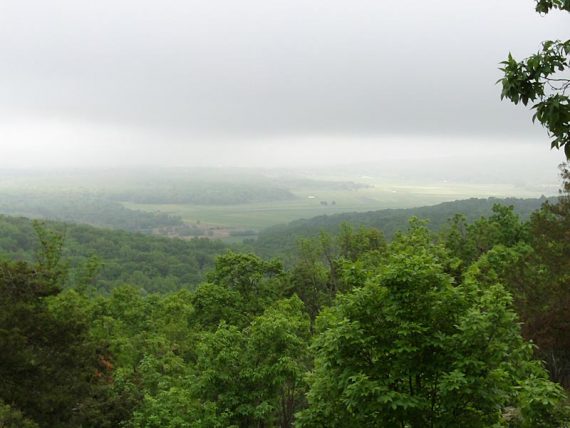 5.7 miles out-and-back (including walking to overlooks, and around Ghost Lake area).
Moderate, rocky trail. Two rocky descents; and the route back is slightly uphill most of the way.
Route: RED/YELLOW to YELLOW, to Ghost Lake Trail (Turquoise) then retraced the route back to the lot.
Remains of a cabin that was here until the early-2000s or so.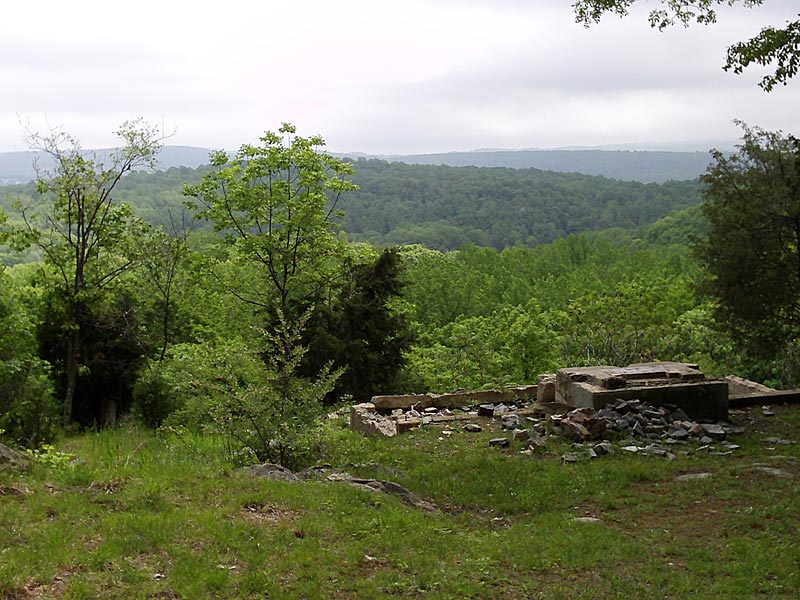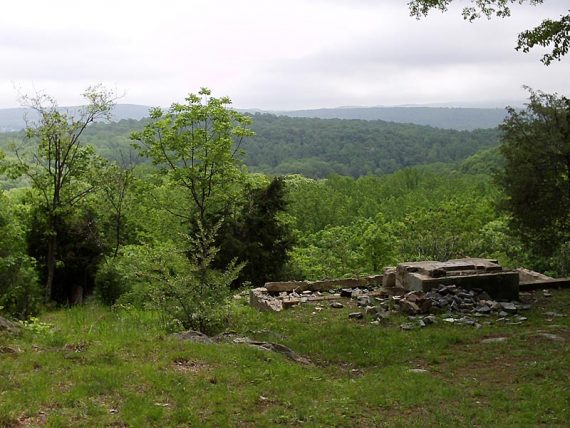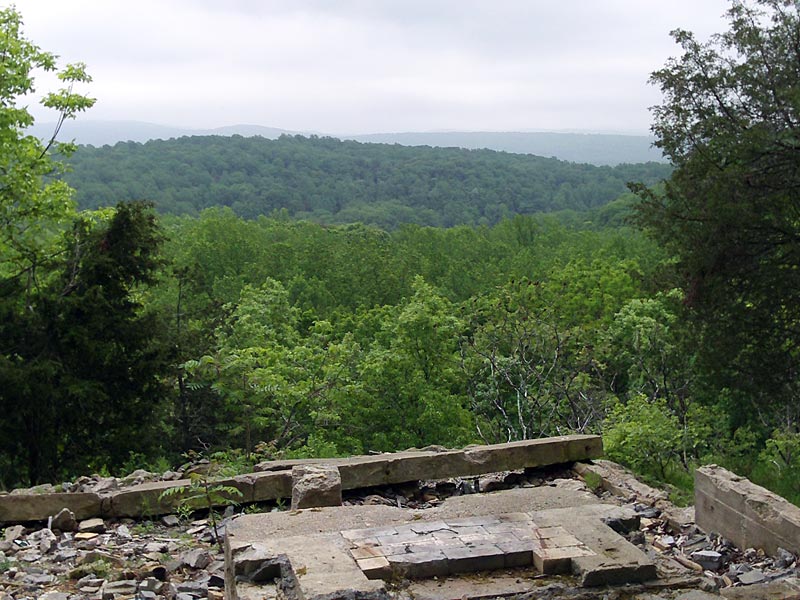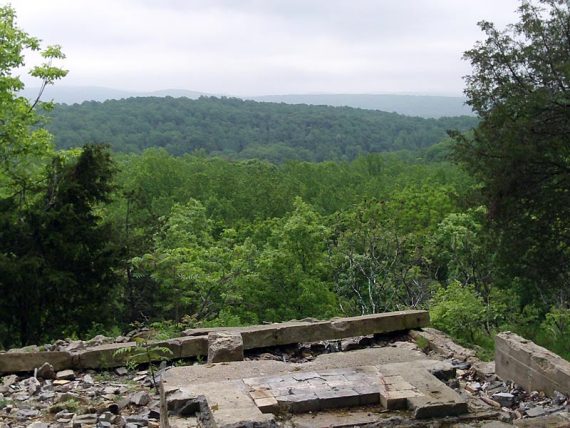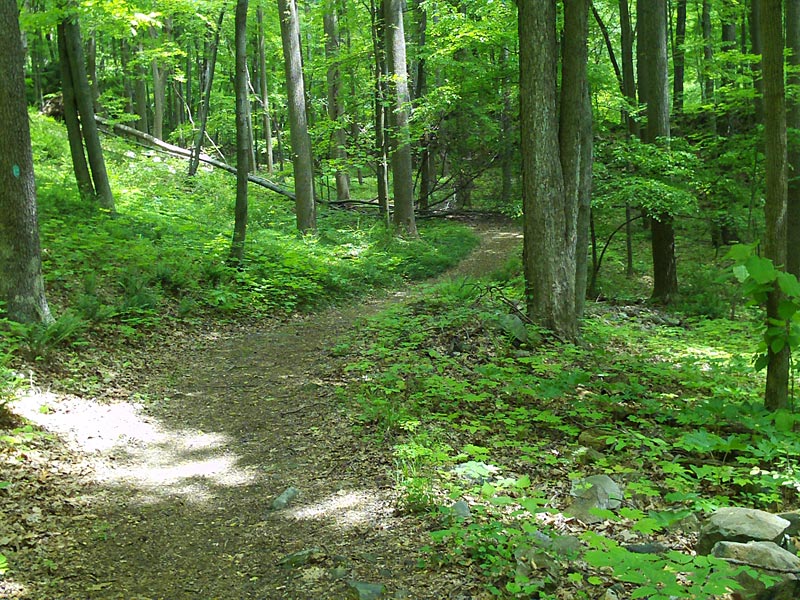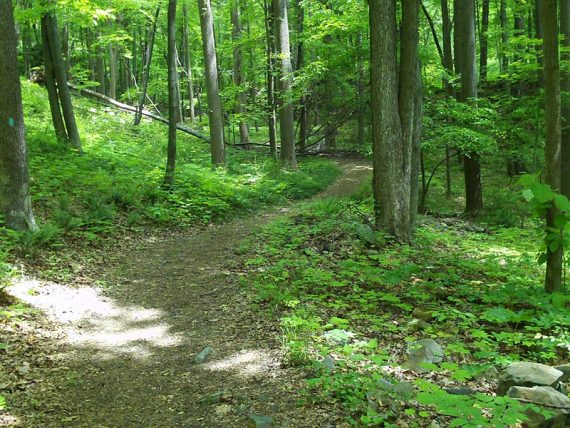 The path to Ghost Lake with a large rock on the side.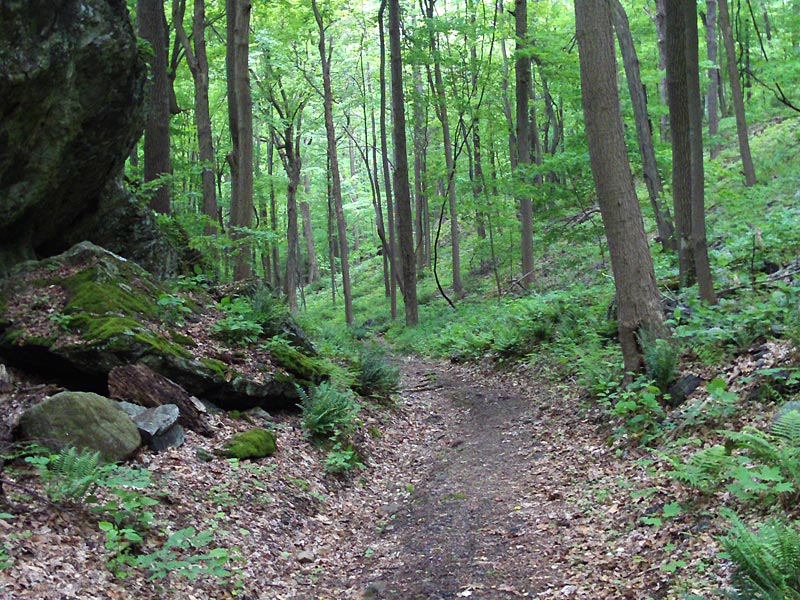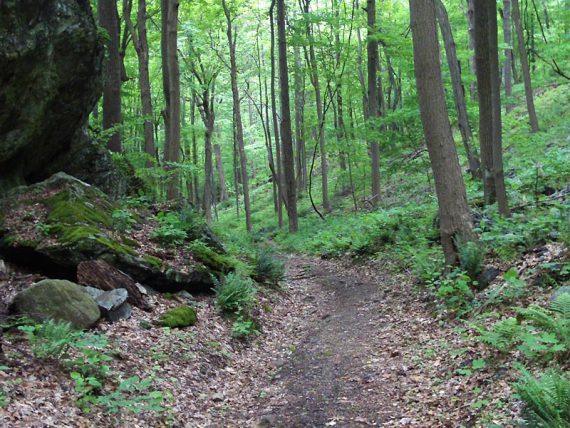 Ghost Lake.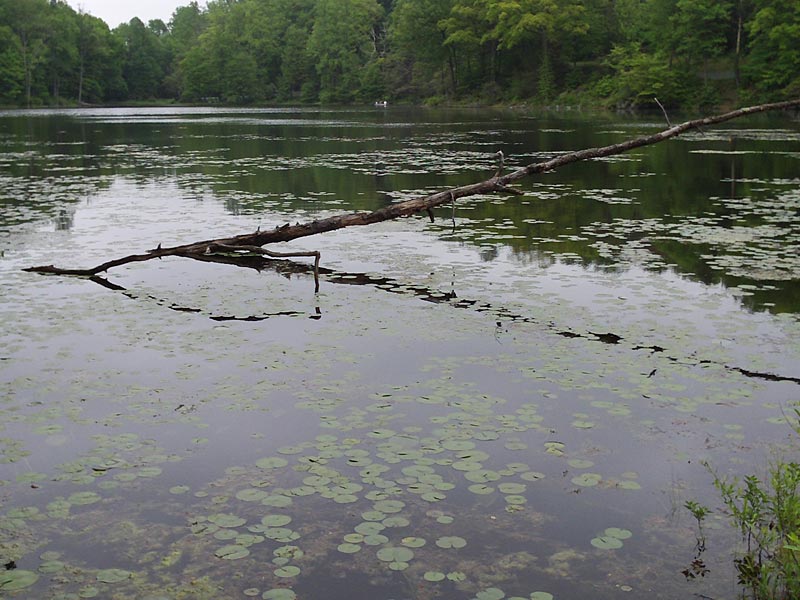 Bonus: Get the views on the way back too.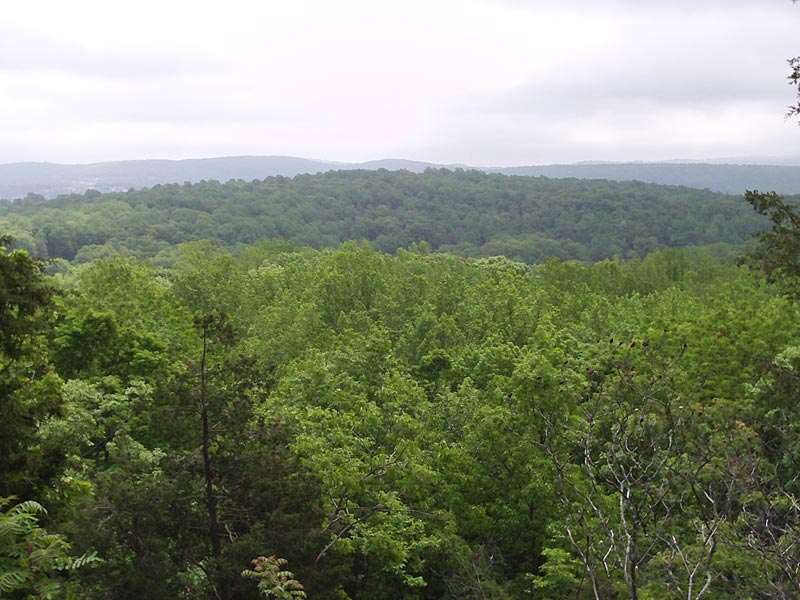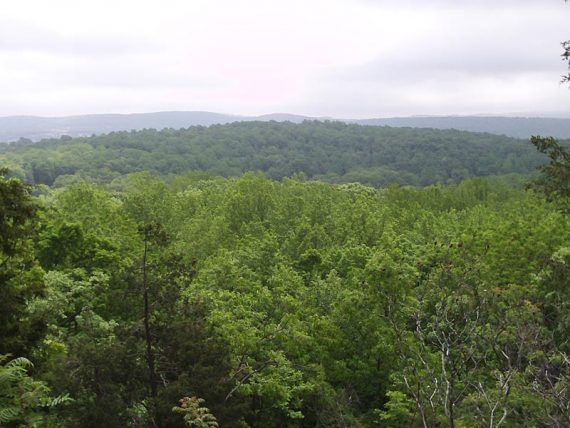 –8/2020: Added photos found in archives from version 1.0 of site.