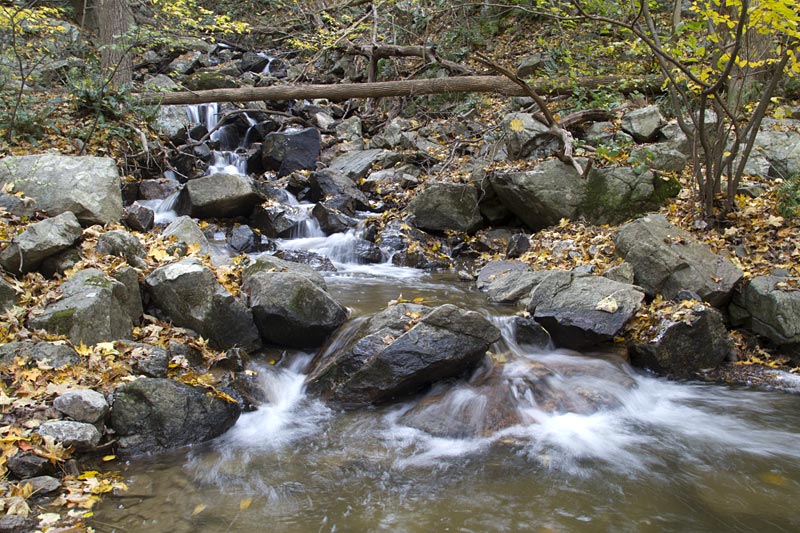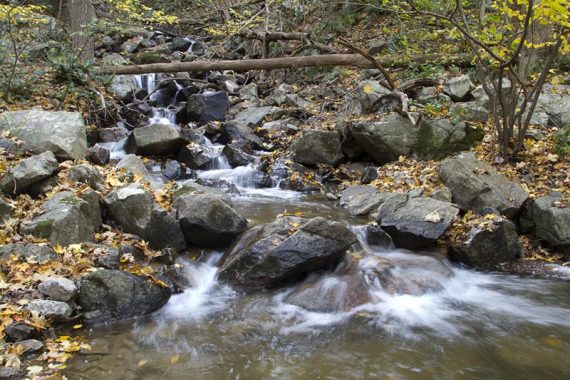 Nice view of Mt. Tammany and Mt. Minsi and the Delaware Water Gap in the distance early on this long trail.
When we were last at Jenny Jump we nearly got carted off by swarms of mosquitoes.
So when a windy Saturday was forecasted we thought it would be a prime time to go back and check out the Jenny Jump Trail (even a gentle breeze usually thwarts mosquitoes).
Miles: 11.4. To Lake Justit Road and back.
Route: Jenny Jump Trail (BLUE) out and back.
Detailed hike directions found on our main Jenny Jump Trail page.
Not sure how long this trail has been around or if it's technically 'open' quite yet, but it was well blazed and even had nice "you are here" map plaques throughout the trail.
There were a lot of thorns crossing the path… so wear long pants unless you'd like to rival my impressive collection of calf scratches.
I need to accept that the weather is changing and I should retire my fave hiking knee pants until spring.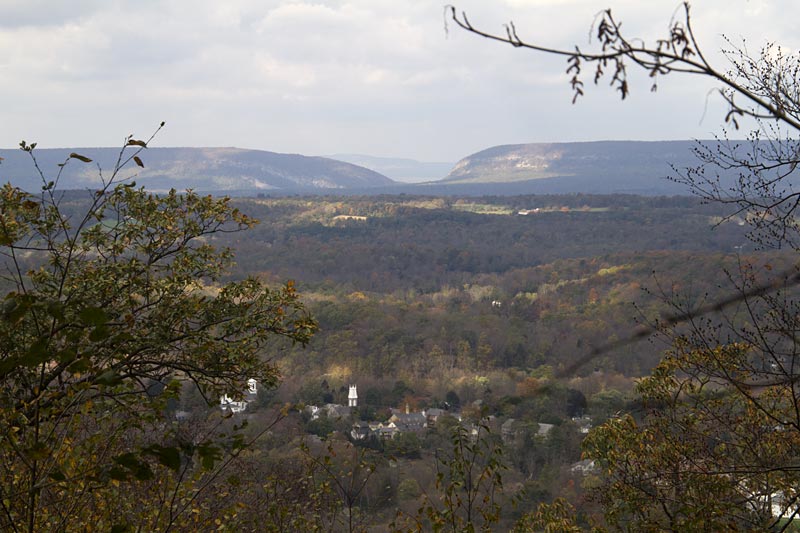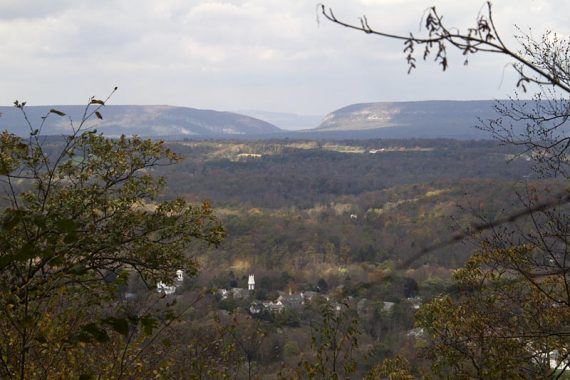 The first view on the map isn't much, but the second is a very nice view of the Delaware Water Gap.
If you've ever hiked to the summit of either Mt. Minsi or Mt. Tammany you can see where you were. To this viewpoint and back would make a nice easy 3.4 mile roundtrip hike.
The rest of the trail has no views but is through a nice forest that has the feel of being remote, even though you pop out and cross country roads several times.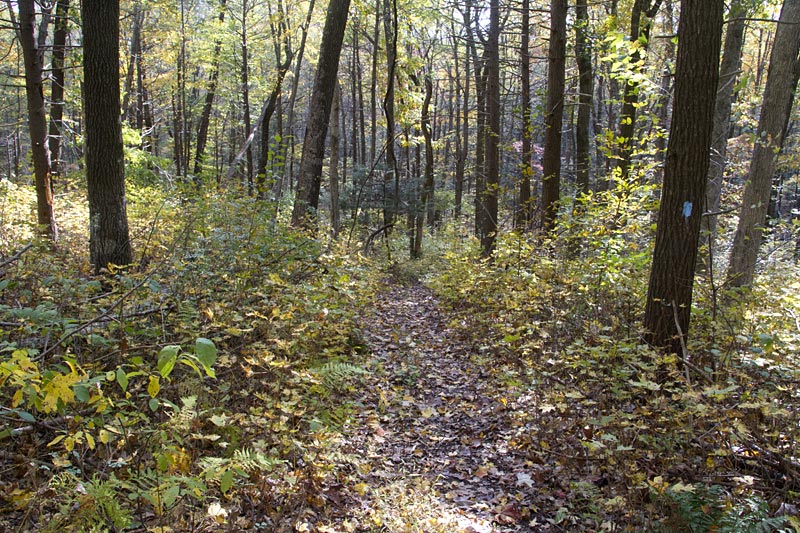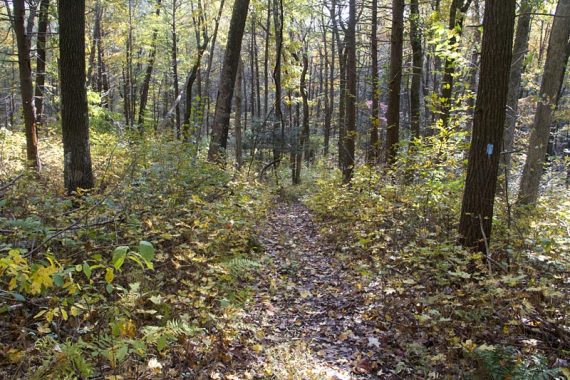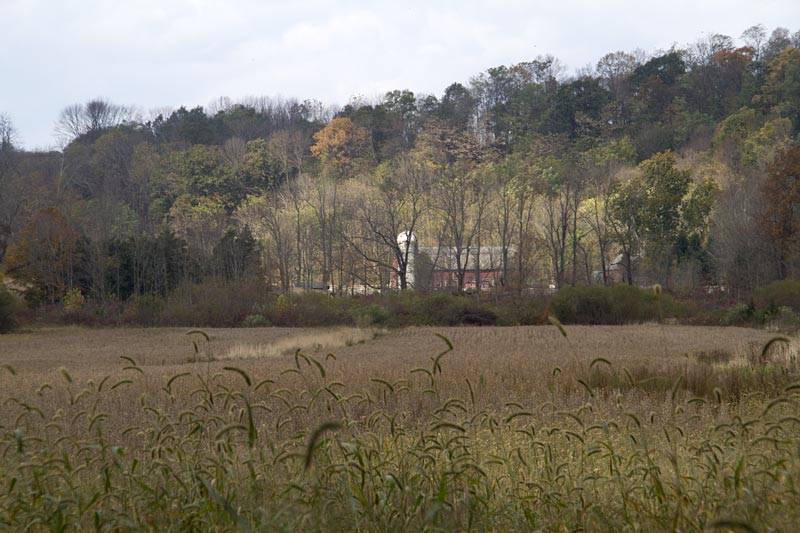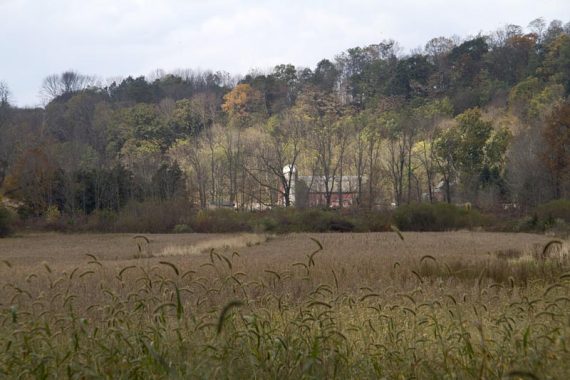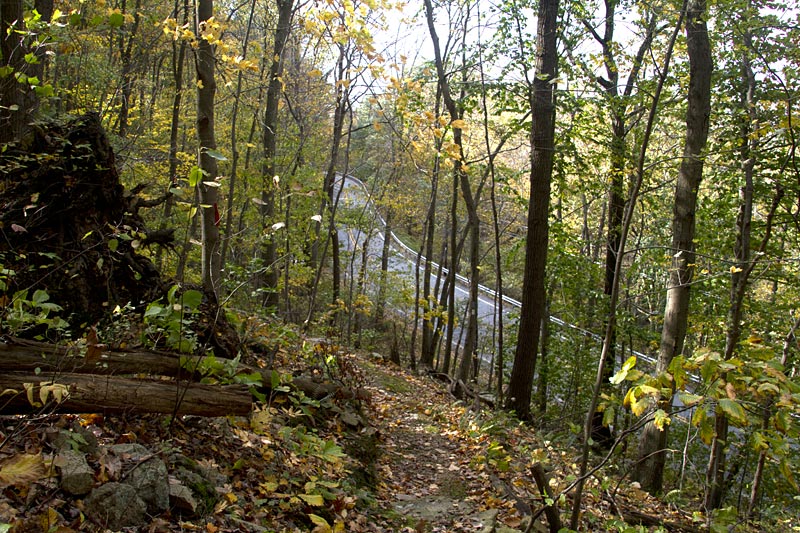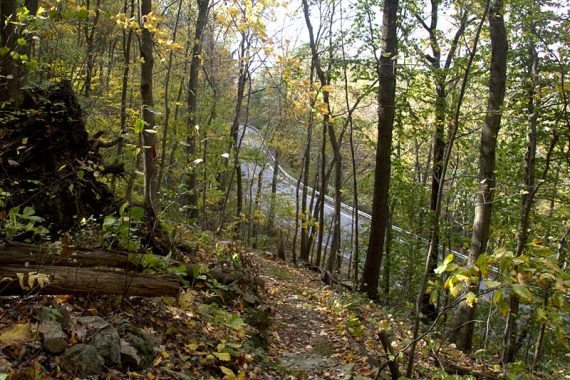 Be sure to wear blaze orange or something bright. While the trail itself was marked with "safety zone" signs, there were several deer stands just a short distance off the trail.
Check Hiking in NJ During Hunting Season for more info.
Parking: N40 54.720 W74 55.507 – this a 2nd lot in the main visitor area of Jenny Jump S.F. itself. There is one easy-to-spot trailhead sign at the end of a large lot.
For restrooms, go right down the road a sec to the other trail lot. There are also other parking areas along the Jenny Jump Trail that are marked on the map.
Books: Not in any books yet that we're aware of.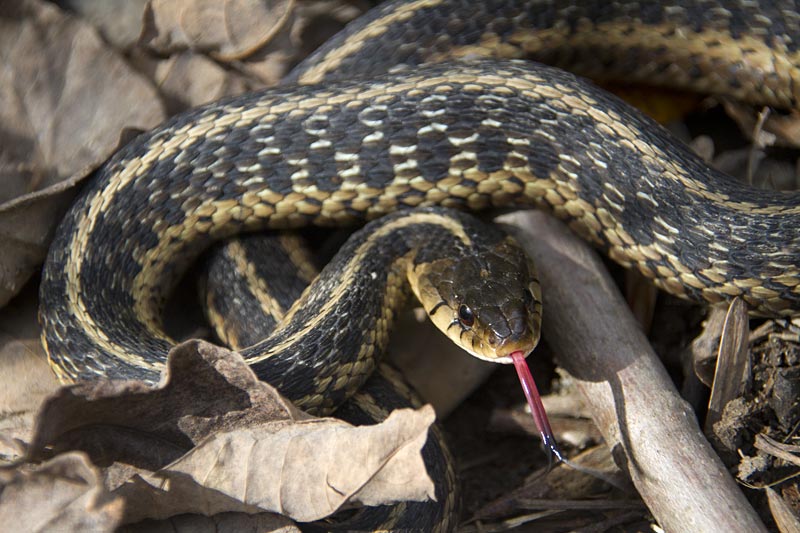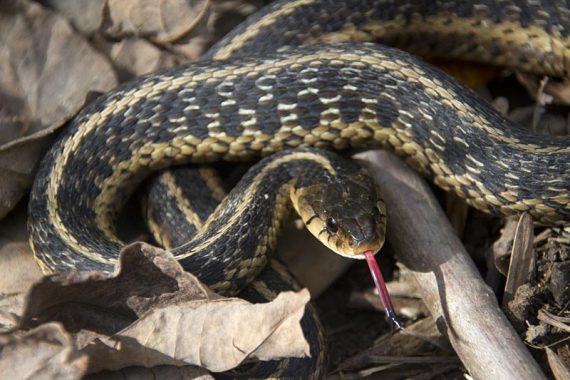 Wildlife Spotted: Near a dam of sorts a small snake and I startled each other. It jumped (slithered? threw itself?) into the water from the cement structure we were on.
The water had a decent current so it swam in place, head poking out of the water, for a moment before getting enough momentum to swim away. Between being surprised and marveling at how adorable it looked swimming like that… I did not get a photo.
On the way back we ran into another small snake across the trail (above). Managed to get a great shot… it's times like that that makes lugging our SLR around all day worth it.
While looking to ID the snake, I found this video on an Eastern Garter Snake [link no longer available.]