Visit Revolutionary War soldier's huts on these easy trails from the center of Jockey Hollow.
The last time we'd hiked at Jockey Hollow I'd realized it had been a long time since we'd done any of the interior trails that start from the Trail Center parking lot.
We always end up hiking the perimeter via the Grand Loop and usually add something to that by heading down to the brigade area or over to Lewis Morris.
This time we parked in the middle of the park at the Trail Center parking and started off on the YELLOW trail towards the Soldier's Huts.
For other routes visit our main "Jockey Hollow" page.
Hike Info:
Miles: 5.1. Easy surface, a little steep heading up to the huts.
Route:
YELLOW to huts – Aqueduct Loop (GREEN) around to parking and back to YELLOW past Wick Farm and back to lot – Primrose Brook (RED)
This hits all three short trails BUT it also loops back to the parking lot twice so if that is not your cup-o-tea then:
Shorter: Leave out Aqueduct Loop to do a perimeter
Short: Hike just one of the short loops (YELLOW, Aqueduct, or Primrose) as they intended (much like potato chips, we can't hike just one trail…)
Parking:
N40.76897° W74.53401° [Trail Center]
Restrooms:
At the visitor center and also at a parking area in the middle of the park. This trailhead is after both, on a one-way loop.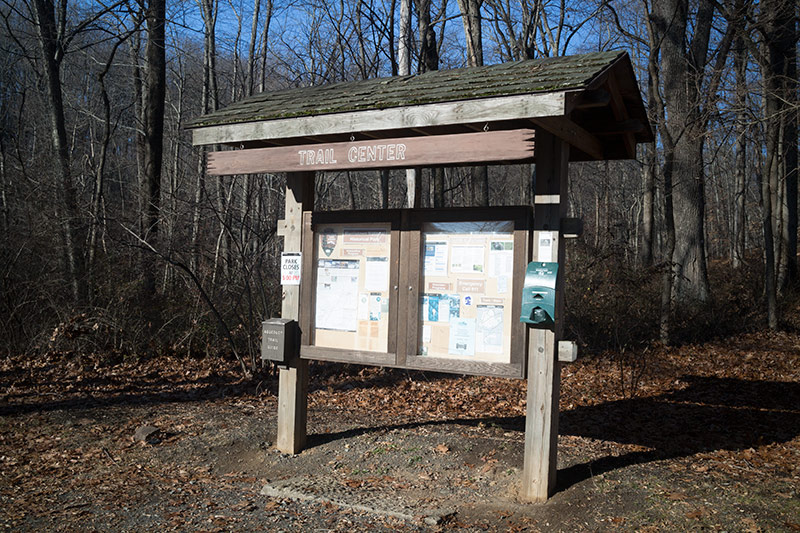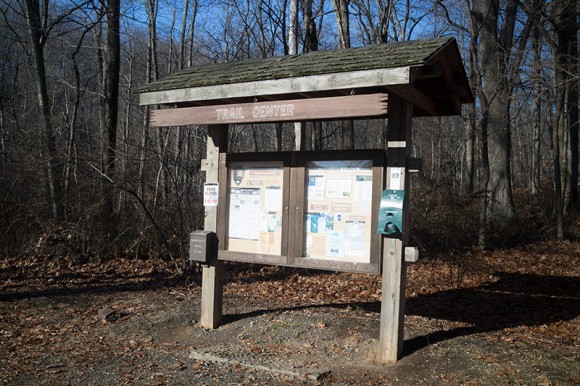 These huts are reconstructions that show what Washington's Army would have stayed in while wintering in Morristown from December 1779 to June 1780.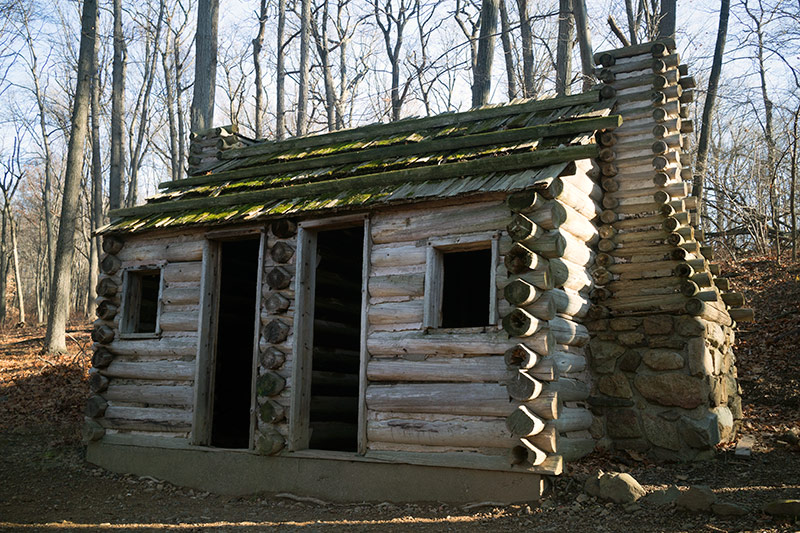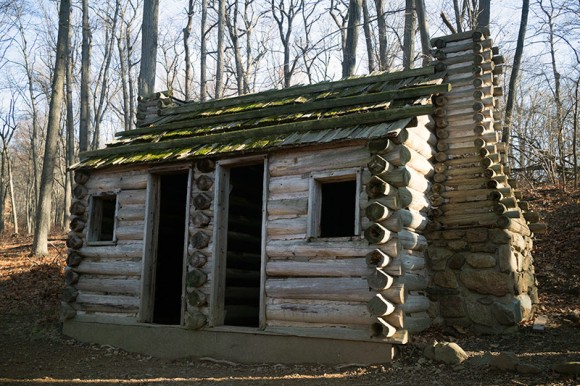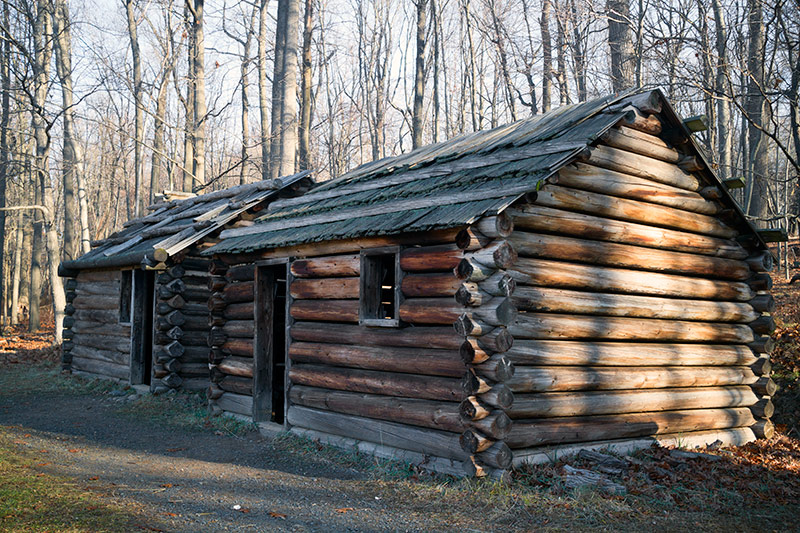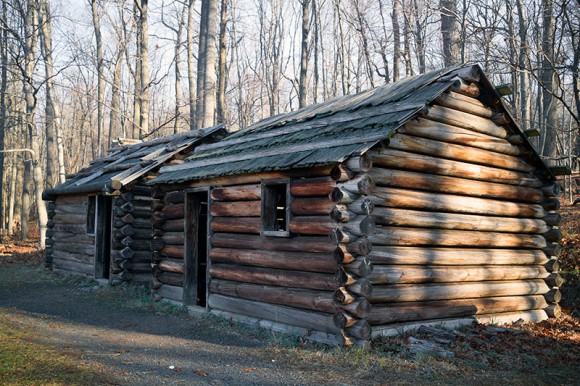 Somehow I don't think we'd ever actually walked over to these in all the years of hiking here… we really needed to get over our love affair with the Grand Loop, I guess.
You can even walk inside…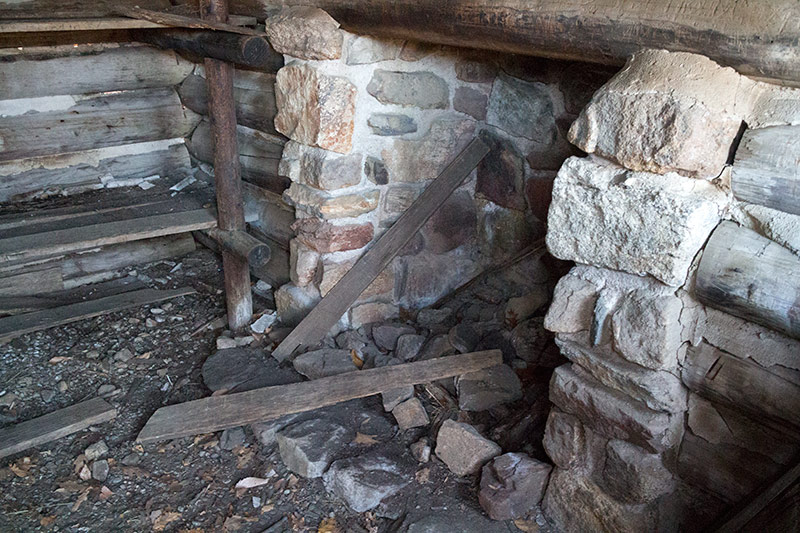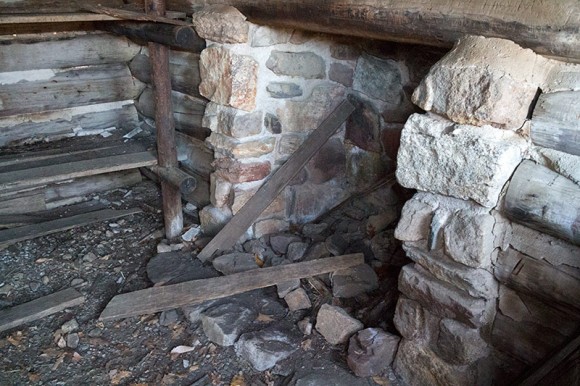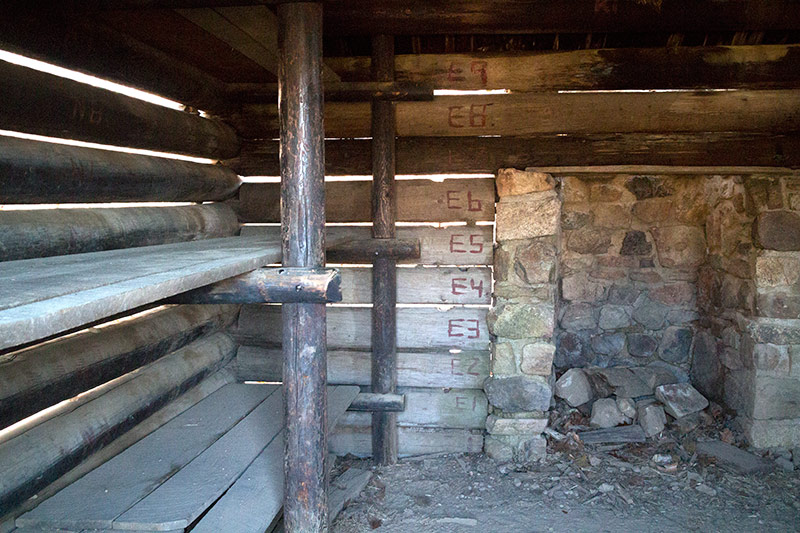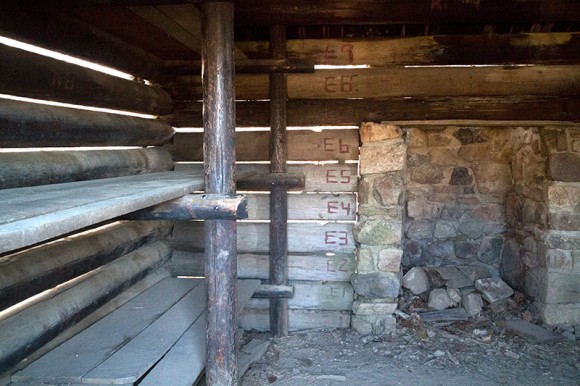 …and look out a window. Picture a barren landscape and a lot of snow. Brrrrr.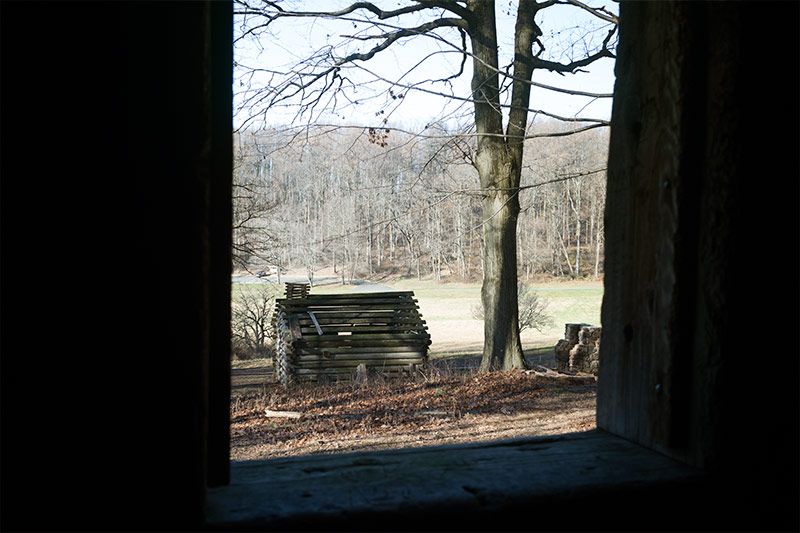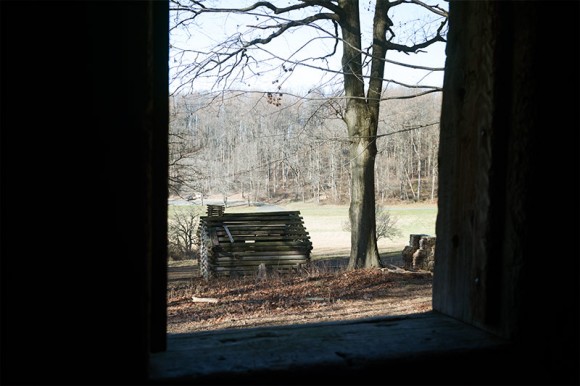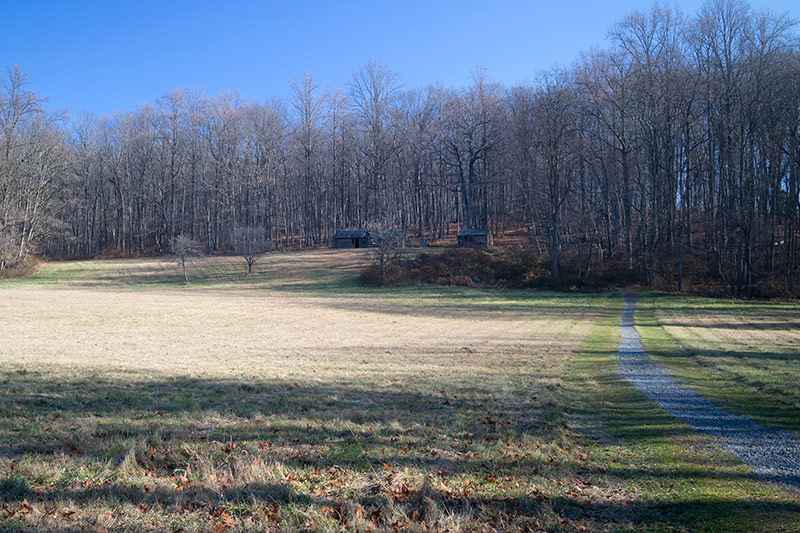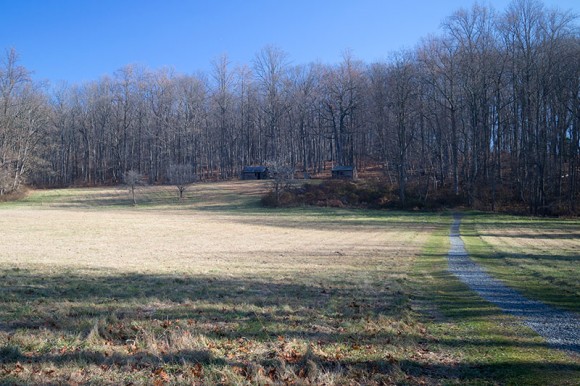 We crossed the park road and continued on YELLOW past a cemetery marker. At the junction with Aqueduct (GREEN) we did that entire loop, which meant we passed by the parking lot.
Back at the same intersection with YELLOW we then continued on YELLOW behind the Wick farm, passed ORANGE on the left, and ended up back at the lot again.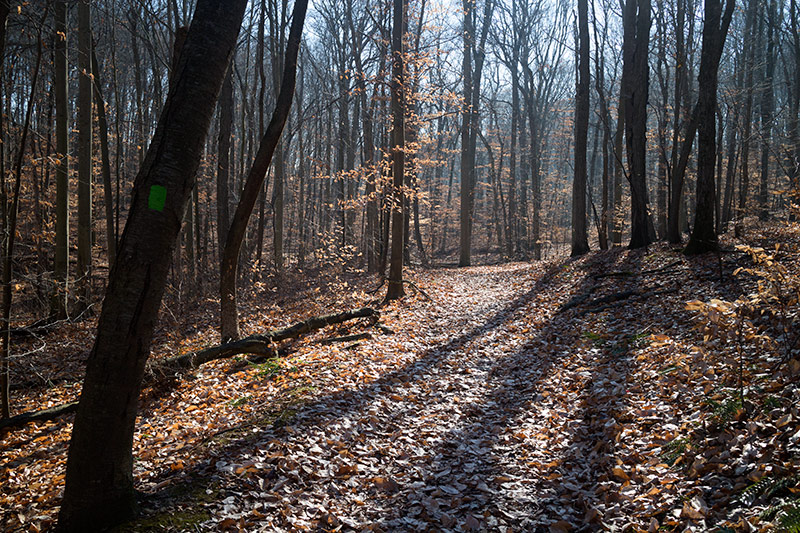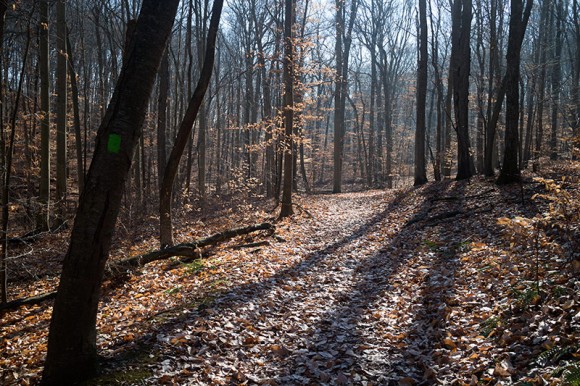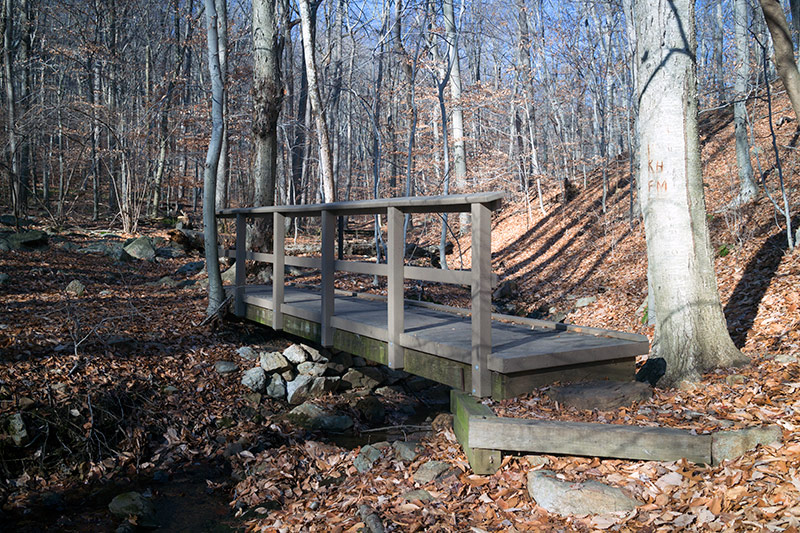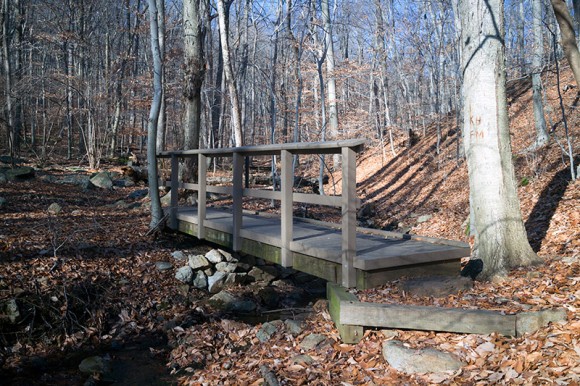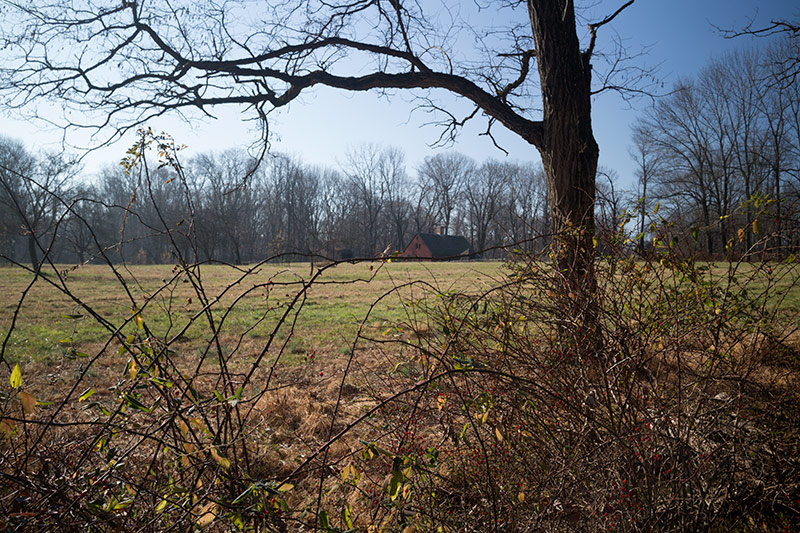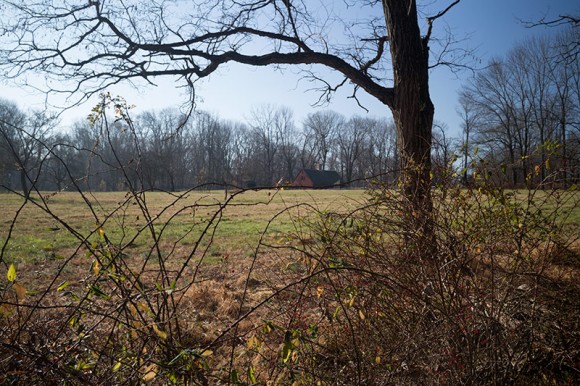 We crossed the park road and followed Primrose Brook (RED), skipping the sign for "short loop". The Primrose Brook trail loops around a stream and crosses it on rocks in a few places.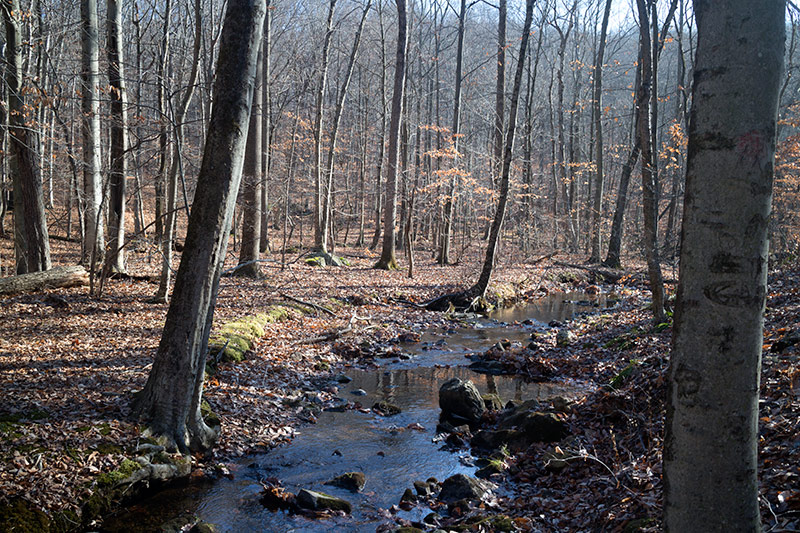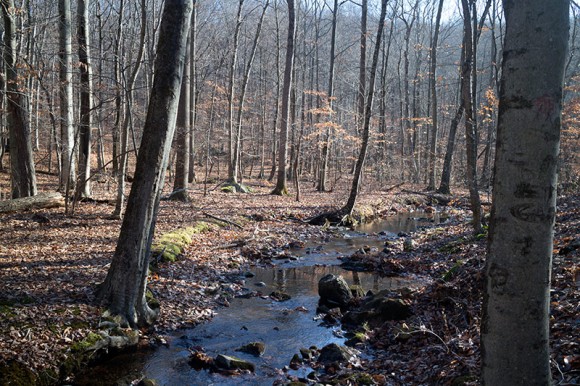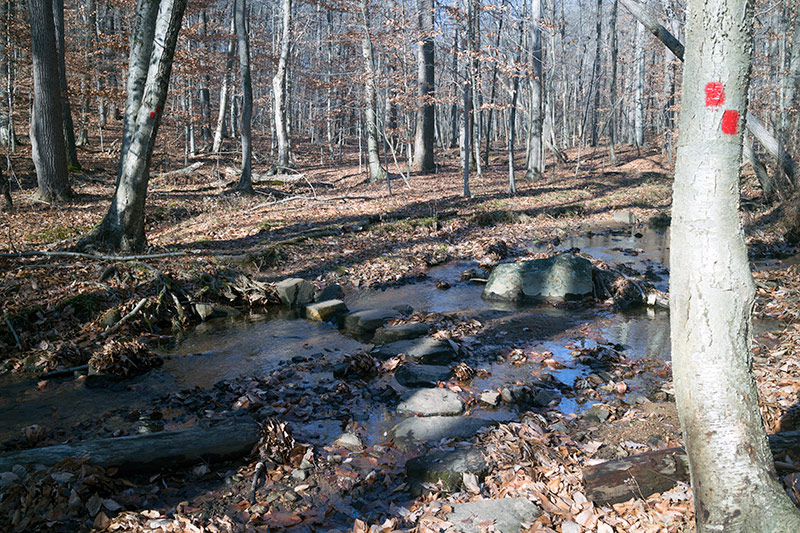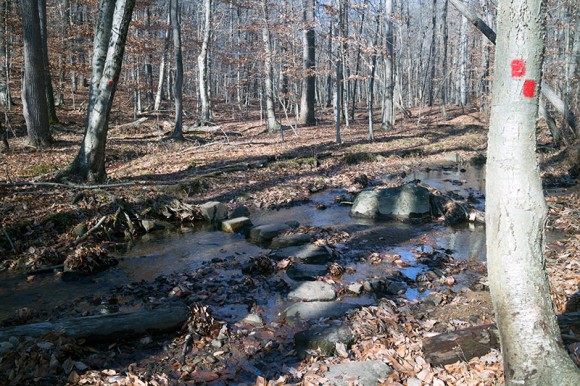 Bonus: There is a Starbucks not far that we always end up at… because milk is good for muscle recovery and all. Right. We tried the new Holiday Spice Flat White but it was more spice than flat white… Yowza.
—
Hiked: 12/06/15.