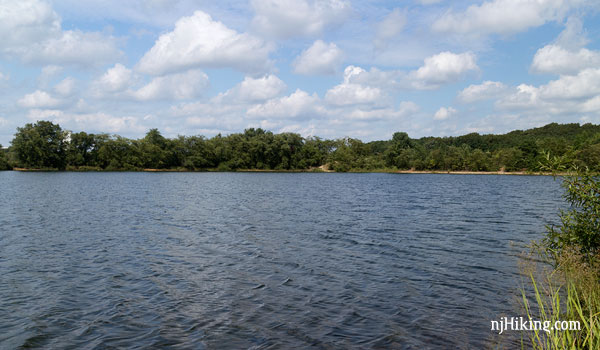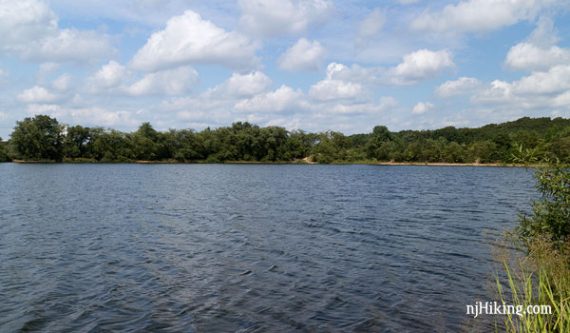 Julian Capik Preserve is a small park in Sayreville good for a short local hike.
I first noticed this park several years ago after reading in the local paper that it was being cleaned up, the illegal ATV use being reduced, and trails being made.
Since then we've meaning to check it out. With only a vague idea of the park layout, our GPS and a forecast all day of "scattered thunderstorms"… off we went.
Miles: 3.5
Hike Info:
Our 2 cents:
The trails are fine for a short local hike but are nothing fantastic. The water views in this park were actually pretty nice though.
If you are in the area it's certainly worth a try, but don't drive out of your way here to hike.
Updated: 6/2020: Page refreshed, not re-hiked. 2015: located a trail map on Sayreville's web site.
Map:
The only map we've located is the not-easy-to-read one on the park site. When we originally wrote this guide there was no trail map.
Off of Bordentown Ave (615) in Sayreville, between Jernee Mill Rd & Cheesequake Rd
Down the driveway a bit are a few parking spots to the left, or turn right towards the dog park and stables parking. The trail head starts from the larger parking lot, but will meet up with the dirt road behind the gate near the few spots anyway.
Restrooms:
Portable toilet in the parking lot and along one of the trails, by the Scout area.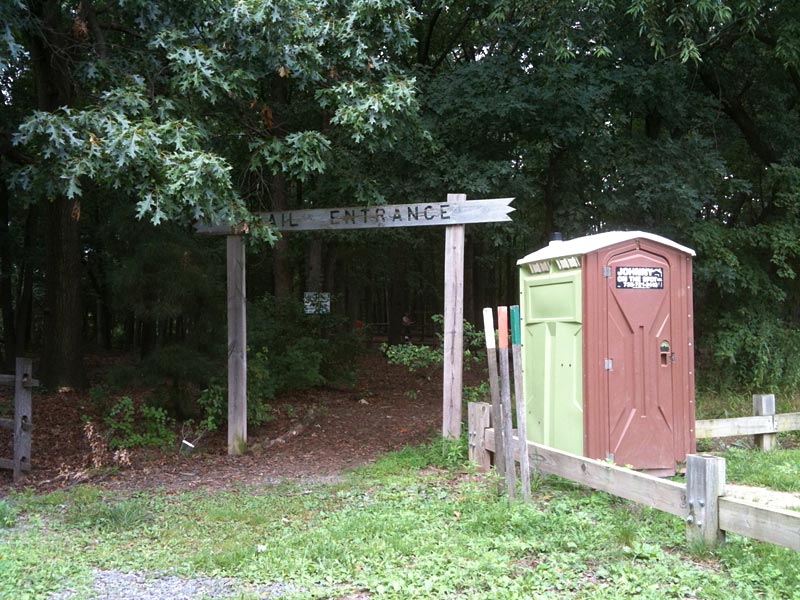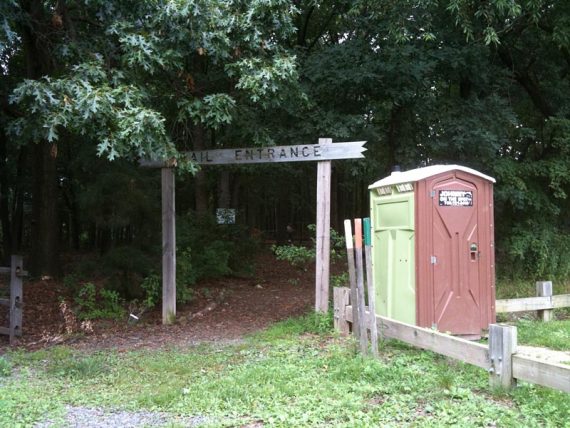 Route:
YELLOW – GREEN – RED – WHITE – GREEN – ORANGE … we think…
It's a mix of dirt roads and trails, with mostly pine trees.
Washington Stables is located at the park so you will be sharing some of the trails with horses. The first trail we took lead us around water, then we looped back and took a trail off a power line cut into the woods.
The Yellow trail loops around the water.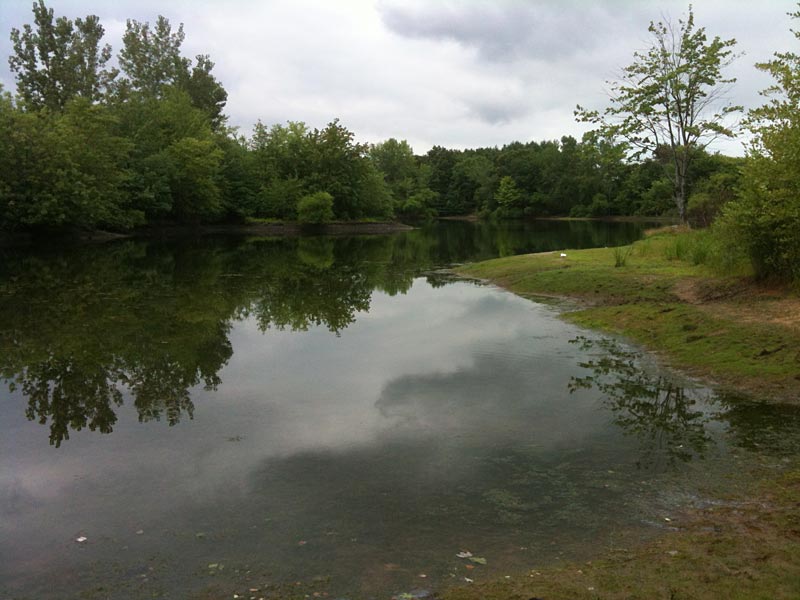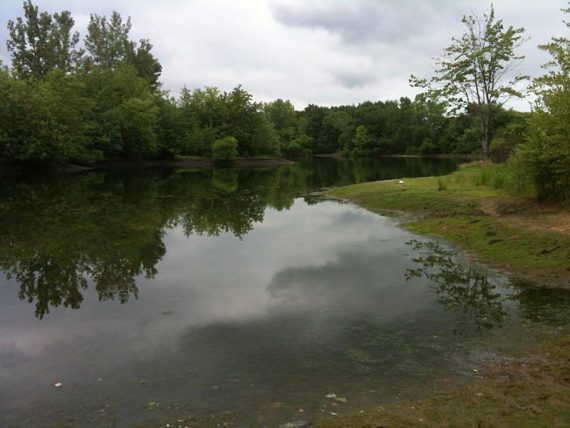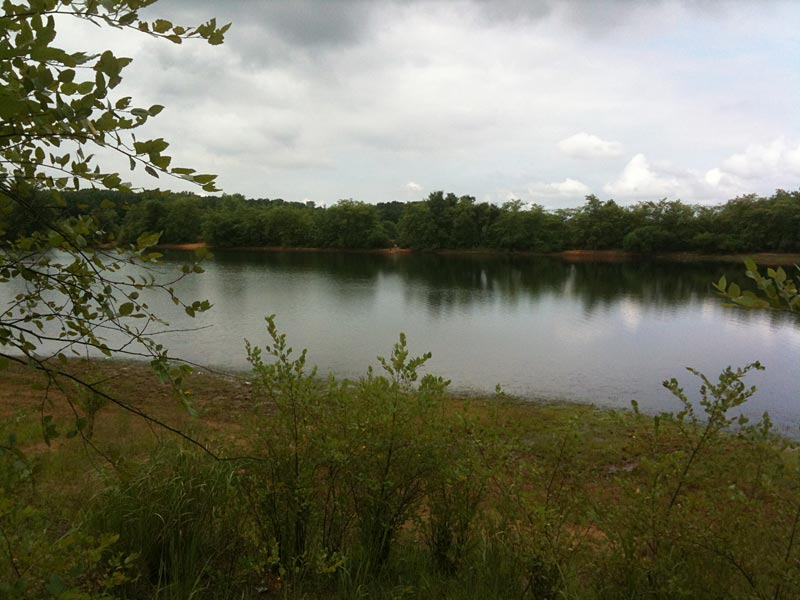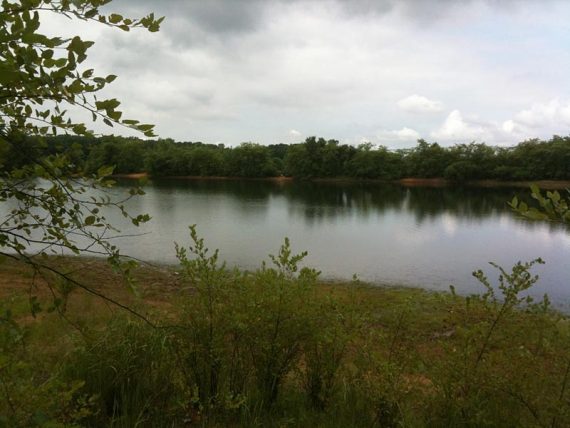 The water views of this park were nicer than the trails.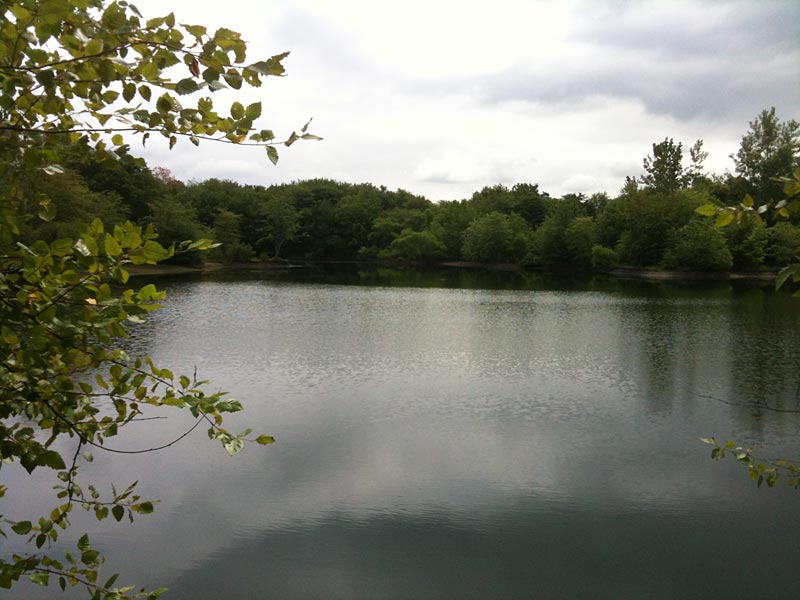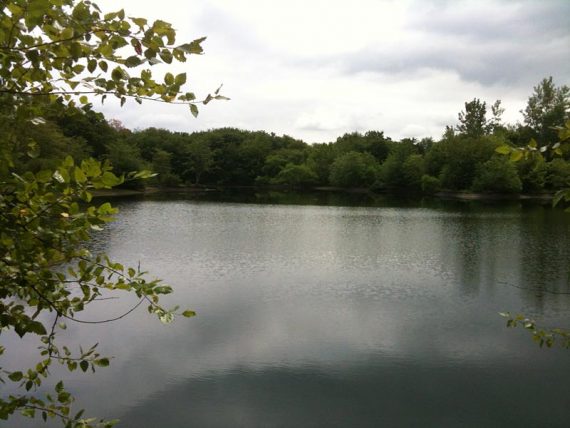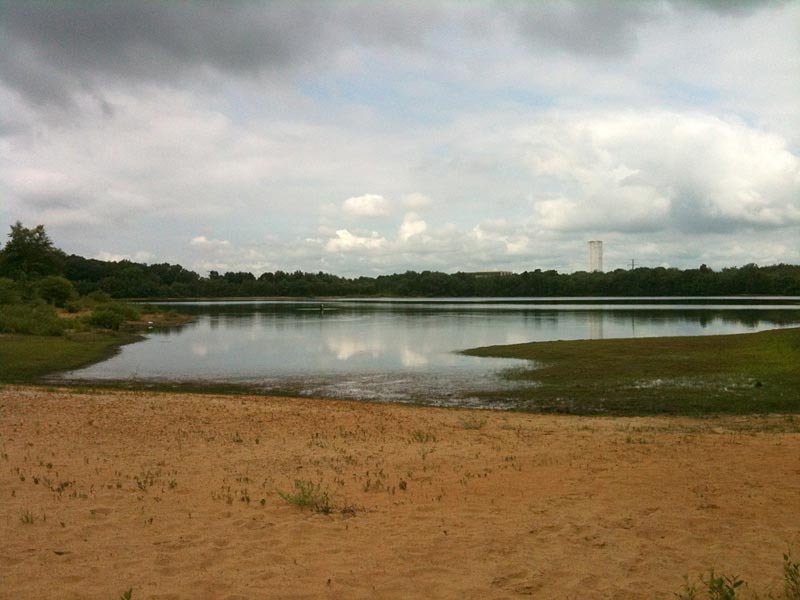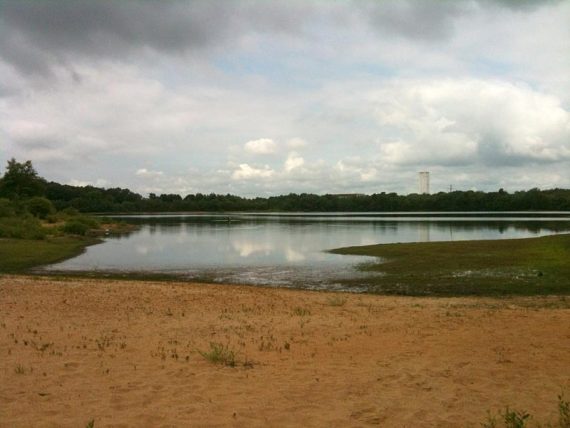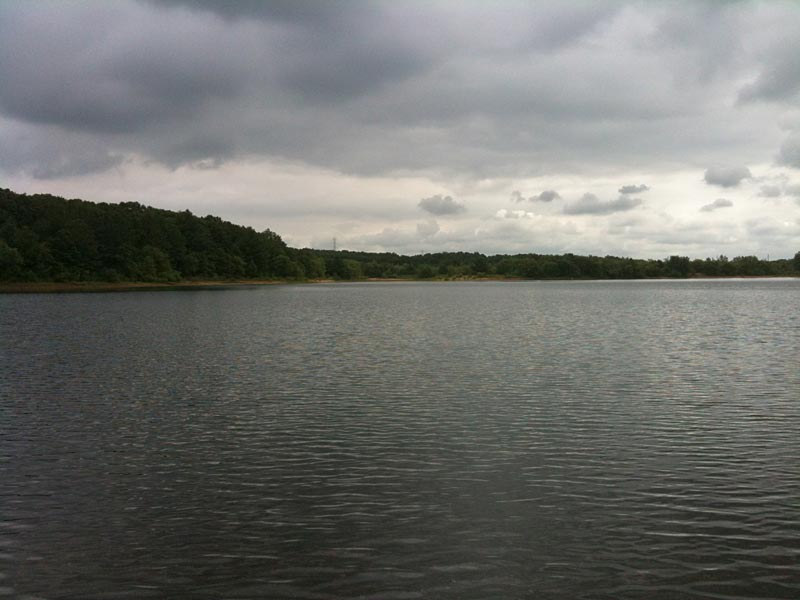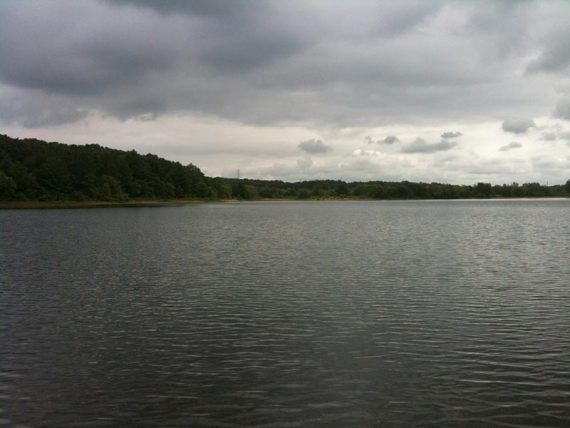 The park is in an industrial area and sometimes buildings are visible in the distance or, at one point, right along the trail.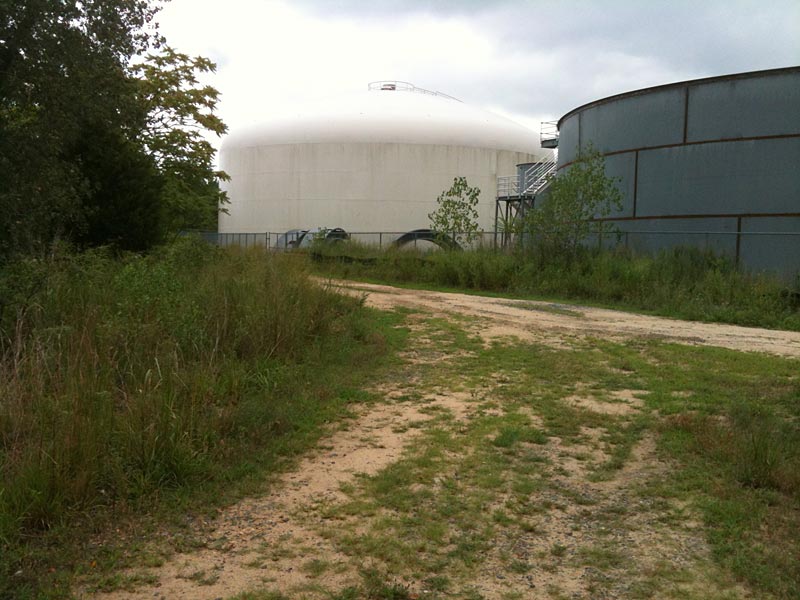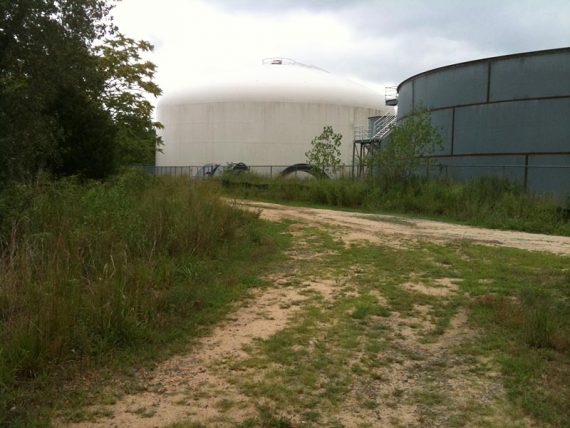 The trails are marked with colored disks or paint on wooden stakes… sometimes.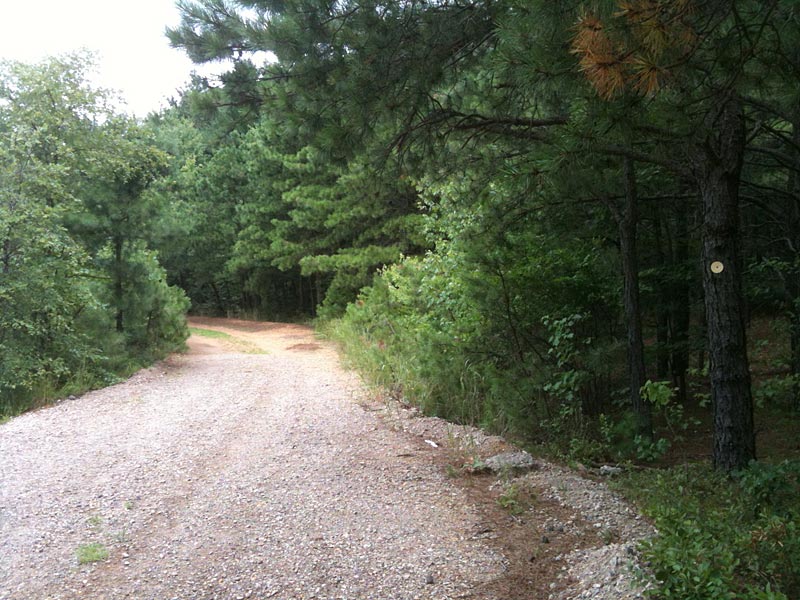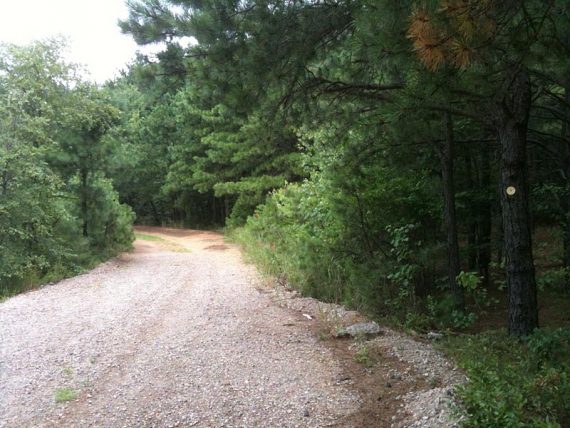 There were 3 trail markers at the trail head – yellow, orange and green – but there is also a blue, white, and red trail.
The trail later passes a shooting range and does get on to actual trails eventually. The route comes out into an open area.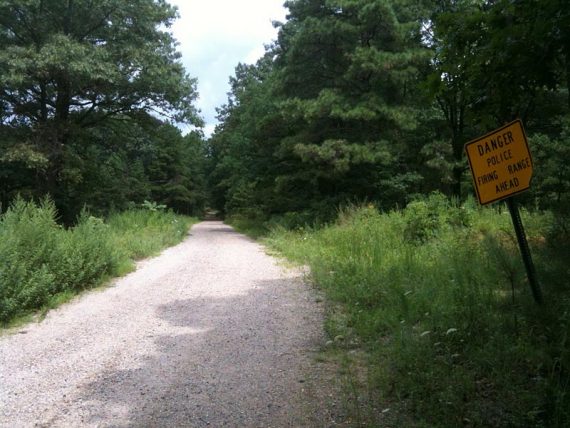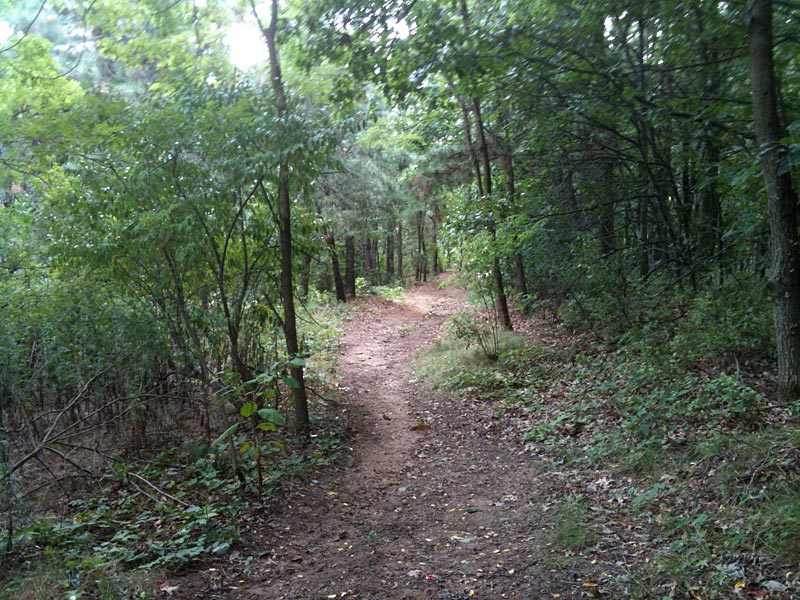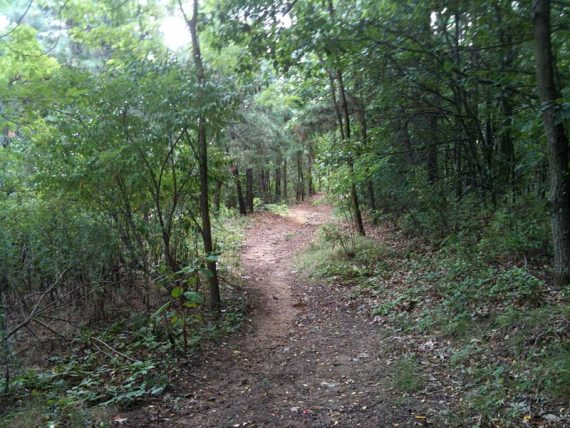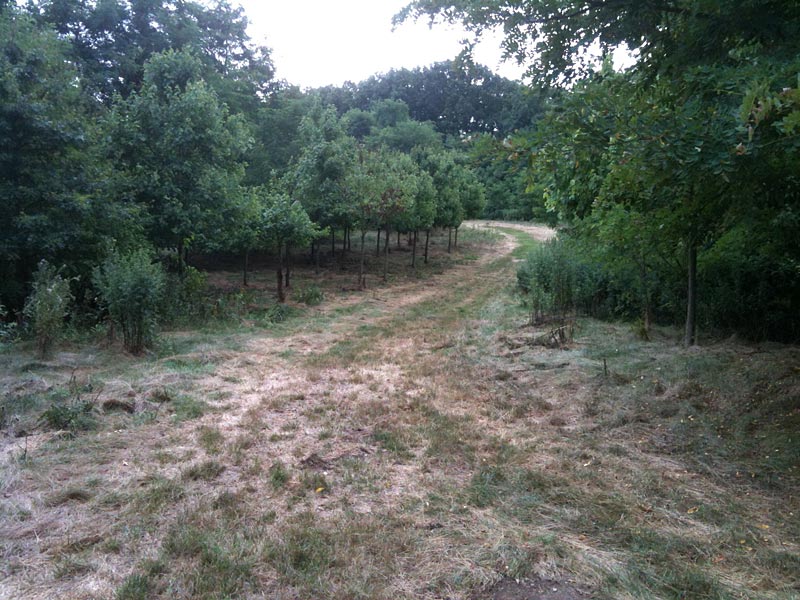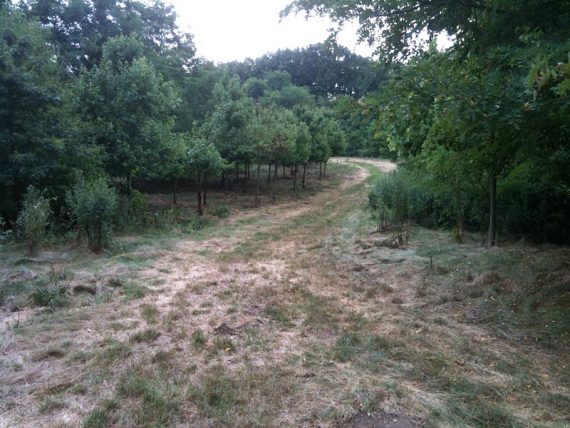 We managed to get 3.5 miles in but I don't know if there is much more to the park than we saw. Most people coming here are going for a much shorter stroll anyway.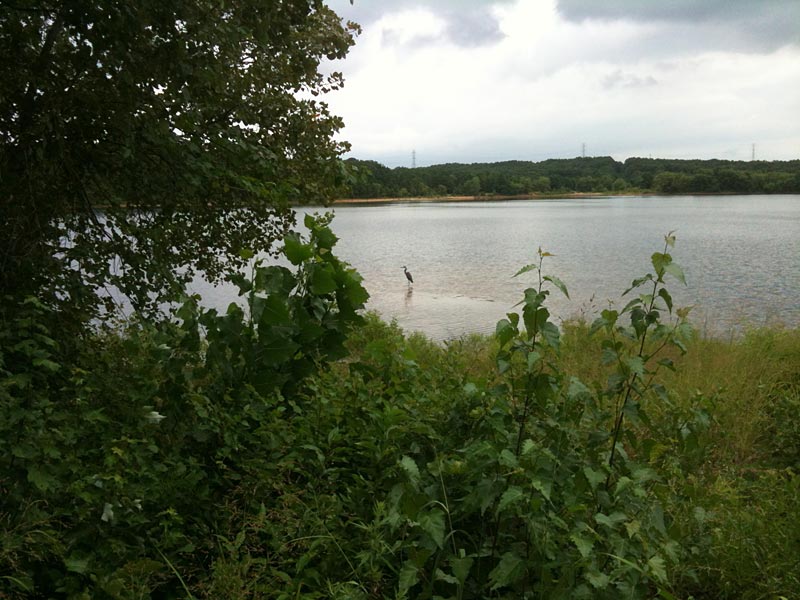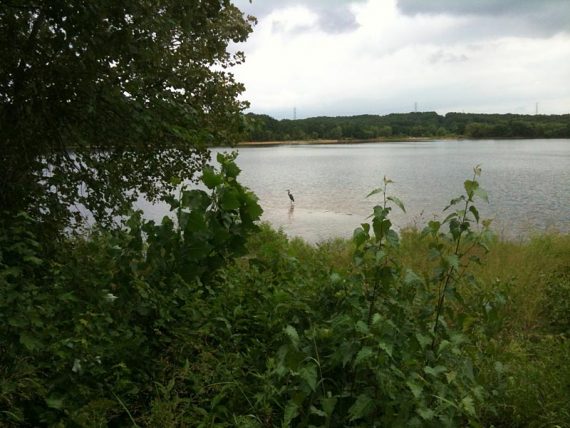 Wildlife spotted: great blue heron.
Archived Notes:
There still isn't a lot of info available on this park though and I couldn't locate a trail map online. Awhile ago I'd noted a link to a map online which has since disappeared (I should have downloaded and kept the PDF I guess) and we didn't see any maps at the park.
We based junction decisions on the GPS and at other times it was just "hey lets see what is in this direction…" If you aren't comfortable rambling around like that then maybe hold off on this park till there is a trail map (or you can try using our Interactive Map).