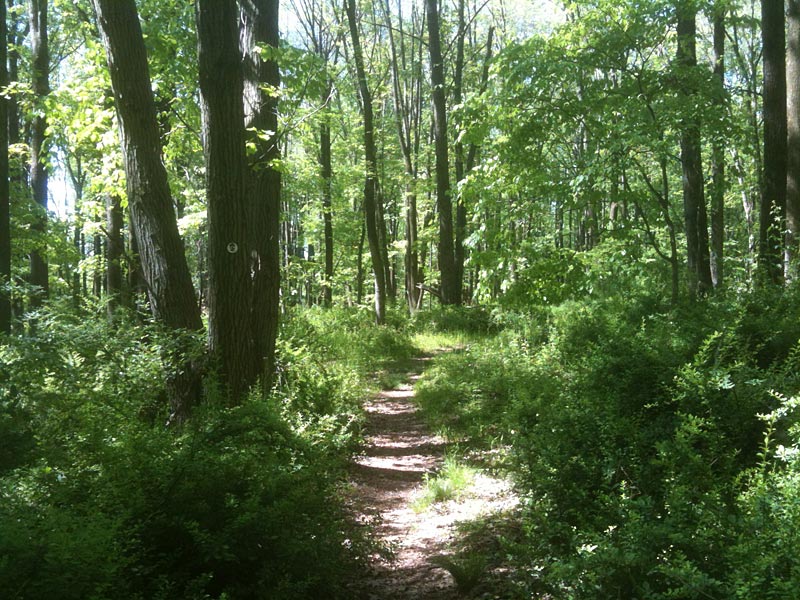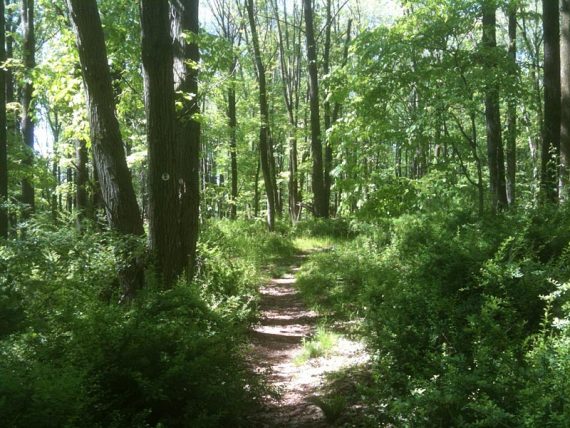 The Patriot's Path links Jockey Hollow to the Brigade Area, with options to visit Cross Estate Gardens and/or Scherman-Hoffman Wildlife Sanctuary.
We'd just been to Morristown National Park last fall and did the Grand Loop at Jockey Hollow, but is was not long after Snowtober had made a mess of hiking trails around the state and we wanted to hit the park in the Spring.
Jockey Hollow can be wonderfully dense with green, so we decided to head over on a lovely May day forecast to be in the upper 70's.
We really enjoy the Grand Loop and always end doing that, but figured it was time to check out the area south – the New Jersey Brigade area.
For park info and maps, check out our main "Jockey Hollow" page.
From the Jockey Hollow parking lot, walk over to the visitor center. Bathrooms can be accessed from inside the center, or from outside on the right side of the building.
Walk straight back from behind the visitor center towards the fence in front of Wick Farm.
Take the unmarked mowed path that turns right, cross the park road, and continue on the path a bit to a trail junction. There is a trail sign and junctions at this park have trail maps at them.
Turn RIGHT onto the Grand Loop (WHITE)/Patriot's Path (Tree and path symbol).
The trail crosses Tempe Wick Road and shortly after, the Grand Loop leaves to the right. Stay straight instead and continue following the Patriot's Path.
There are no viewpoints or big water features on this trail as it meanders through dense forest, except for a small bridge that crosses over the Passaic River at about 1.6 miles in.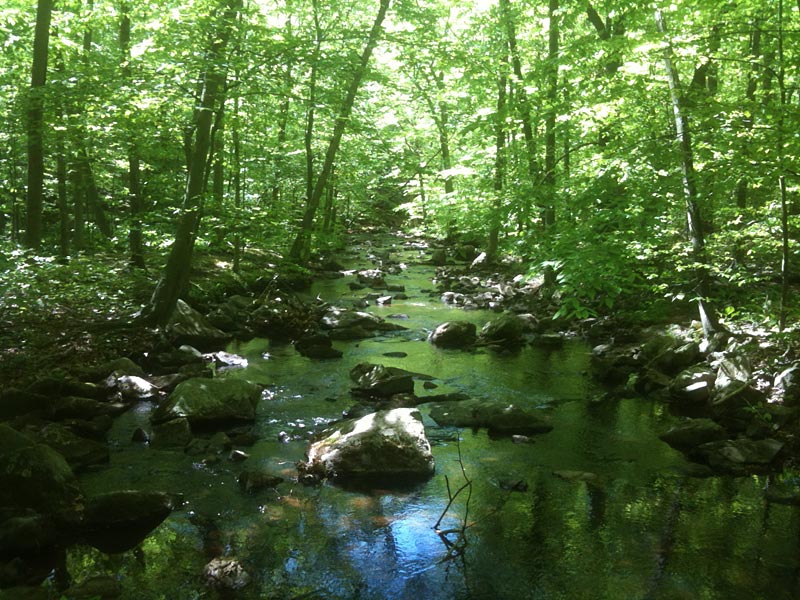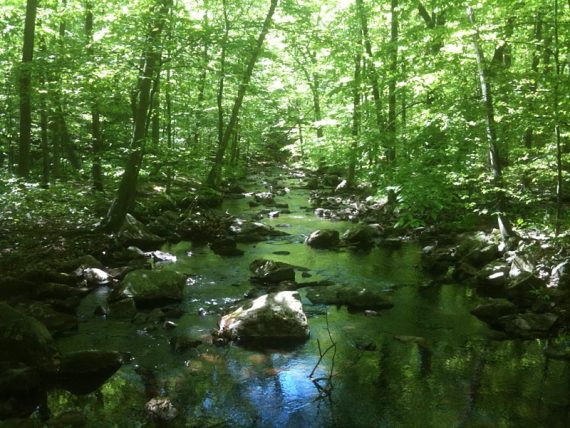 There are some decent hills along this portion of the park, more so than the main area of Jockey Hollow.
We passed trails to Cross Estates and the WHITE trail that heads over to Scherman-Hoffman before ending up at the Dogwood Trail (RED and part of Scherman-Hoffman), which we followed down to the parking area and then into Scherman-Hoffman where it crossed the park road before turning left to pass through a field.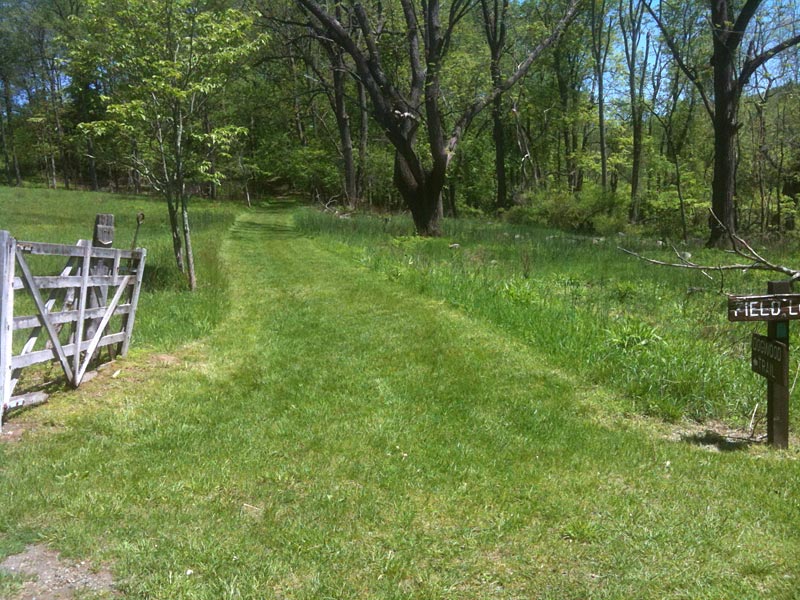 We kept on that until we came to the WHITE Brigade trail and ended up back on the Patriot's Path to retrace our route back.
Miles: 6.3
Parking: Jockey Hollow Visitor Center
Route: Mendham Road Trail (unblazed) – Patriots Path (Tree and path symbol) – Dogwood Trail (RED, through Scherman-Hoffman Wildlife Sanctuary) – NJ Brigade Trail (WHITE) – Patriots Path (Tree and path symbol) – Mendham Road Trail (unblazed)
• Scherman-Hoffman Wildlife Sanctuary trail map / park info
This route passes by a side trail that leads Cross Estate Gardens, so that is an option to check out.
Wildlife spotted: tons of chipmunks, and something that may have been a groundhog that scooted off the trail into thick brush.