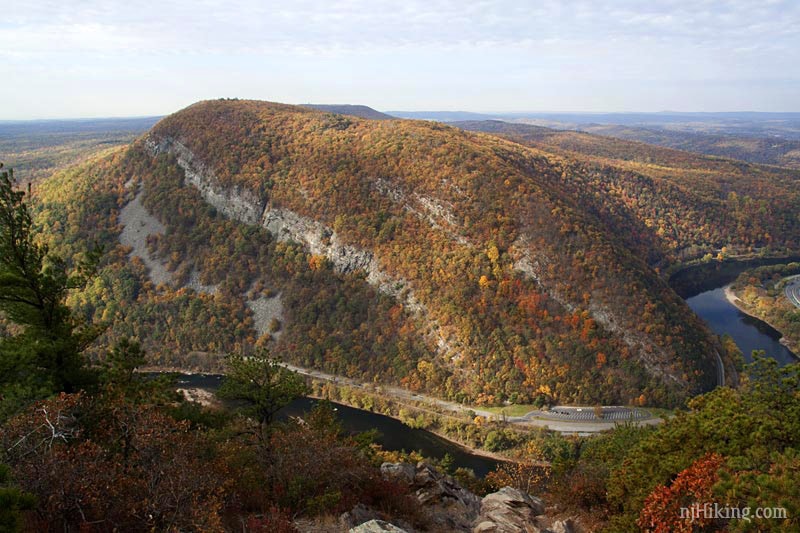 This is a challenging loop that combines two of Jersey's best hikes – Mt. Tammany and Sunfish Pond – into one.
We've done this hike a ton of times, but it never fails to disappoint… especially with peak fall foliage.
11.3 miles. Moderate, rocky terrain. RED DOT is short but very steep, with some scrambles. Fire road is level.
Turquoise Trail is rather close and overgrown. Dunnfield has 4 stream crossings on rocks/logs that can be tricky in really high water.
ROUTE: RED DOT – Fire Road – Turquoise – Turquoise – Dunnfield Creek (GREEN)
Complete hike details on our main Mt. Tammany and Sunfish Pond page.
First, we headed steeply up to the summit of Mt. Tammany (RED DOT on WHITE), with views of the Delaware Water Gap and of Pennsylvania's Mt. Minsi.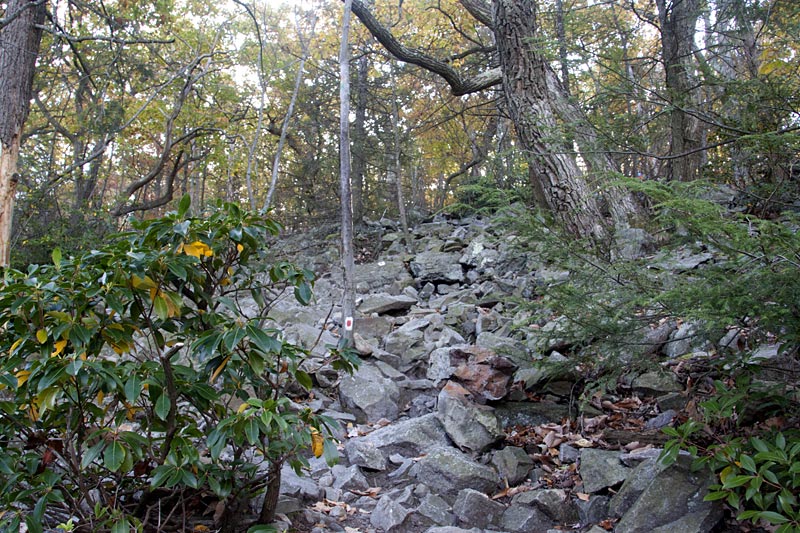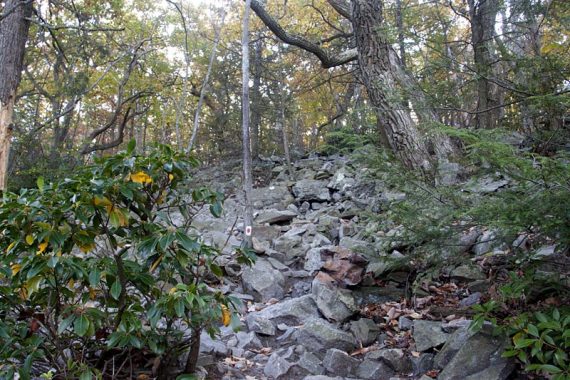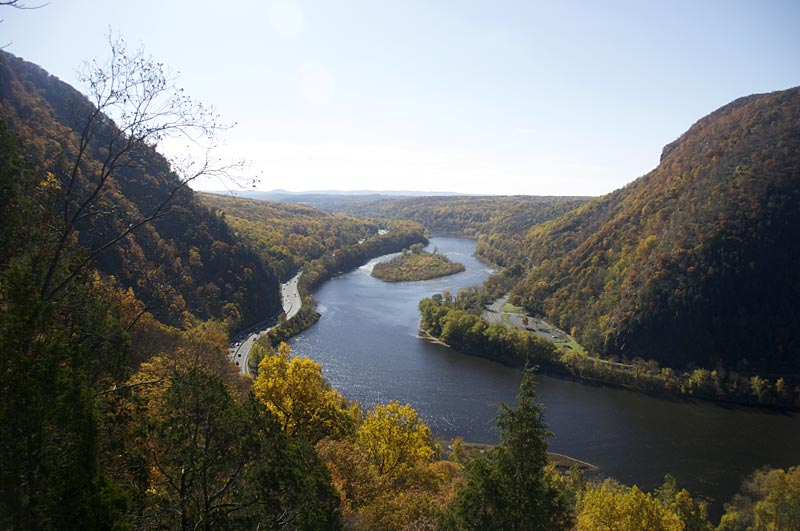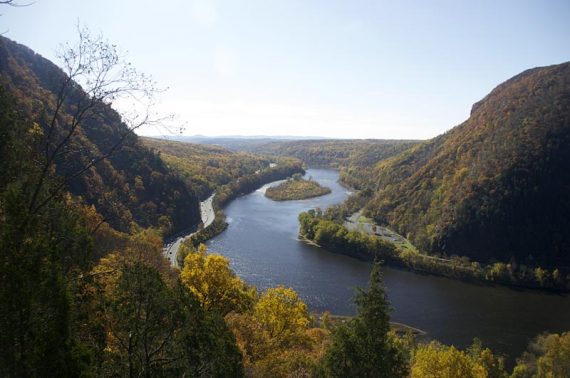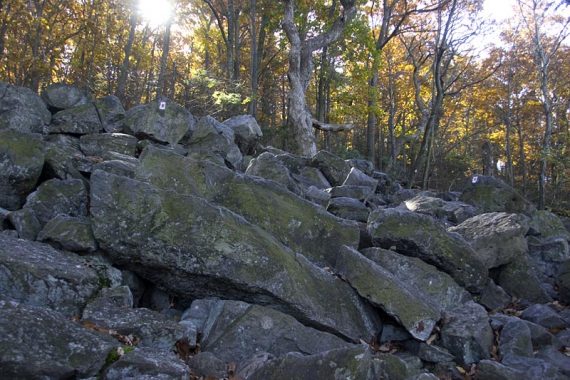 We then followed the fire road (unmarked) along the ridge, where the many blueberry bushes had turned red for fall.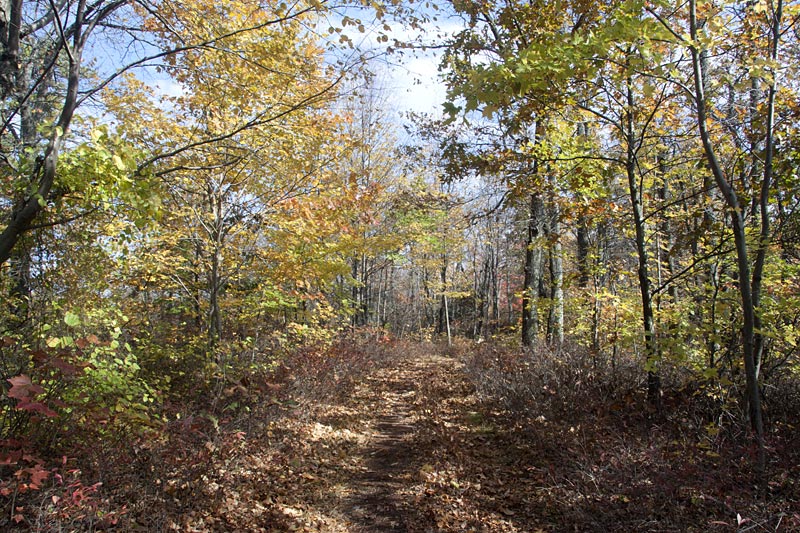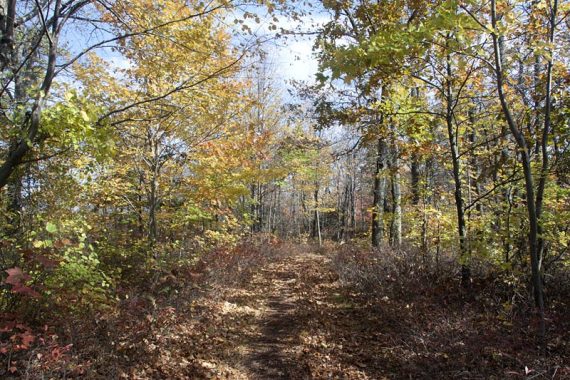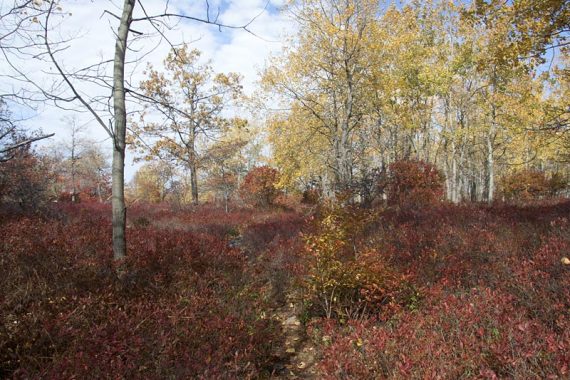 We turned left onto the Turquoise trail, dropping down off the ridge. At the the Sunfish Pond fire road, we turned left onto that, which is also Turquoise.
Watch for a rock cairn to follow Turquoise as it turns right off the road, down to the northern end of Sunfish Pond for a break…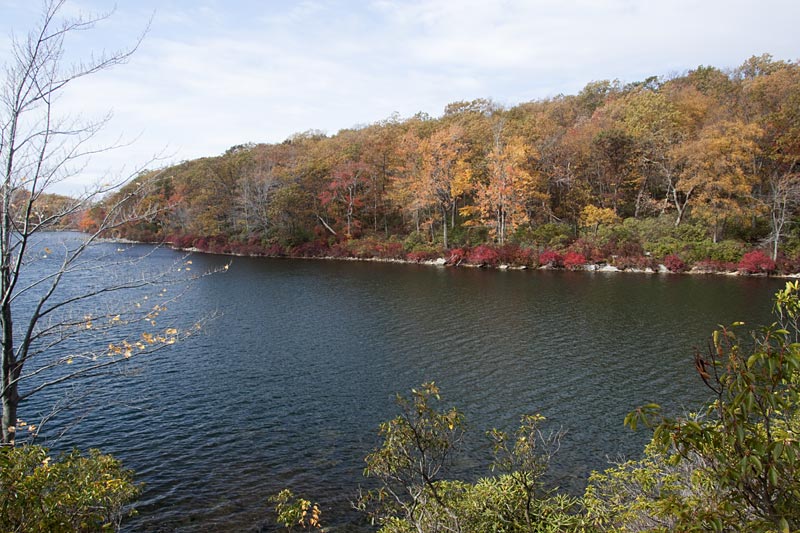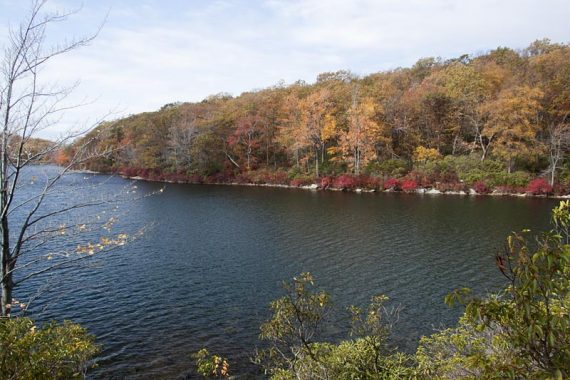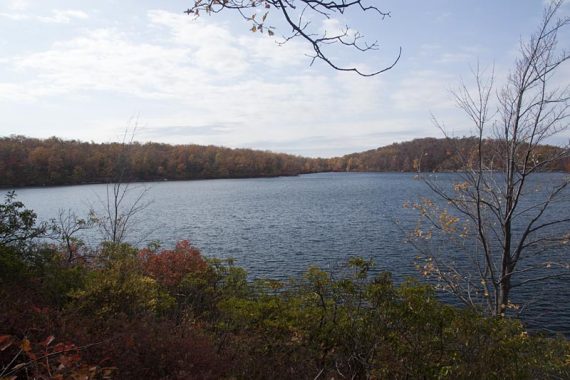 We backtracked up Turquoise to the Fire Road, turned right onto that and headed to the southern end of the pond for more photos.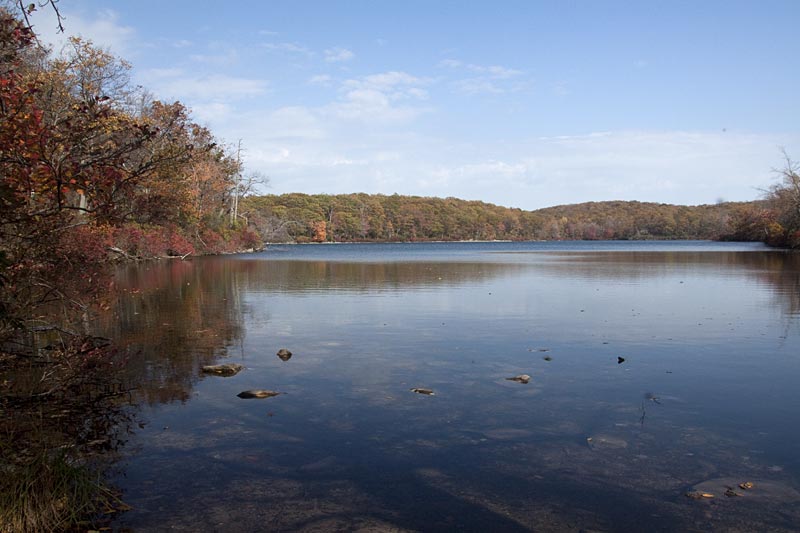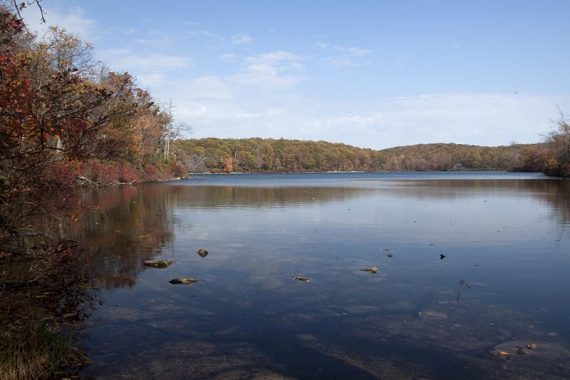 Then we took the Dunfield Creek Trail (GREEN) back to the lot, which follows Dunfield Creek and is very pretty.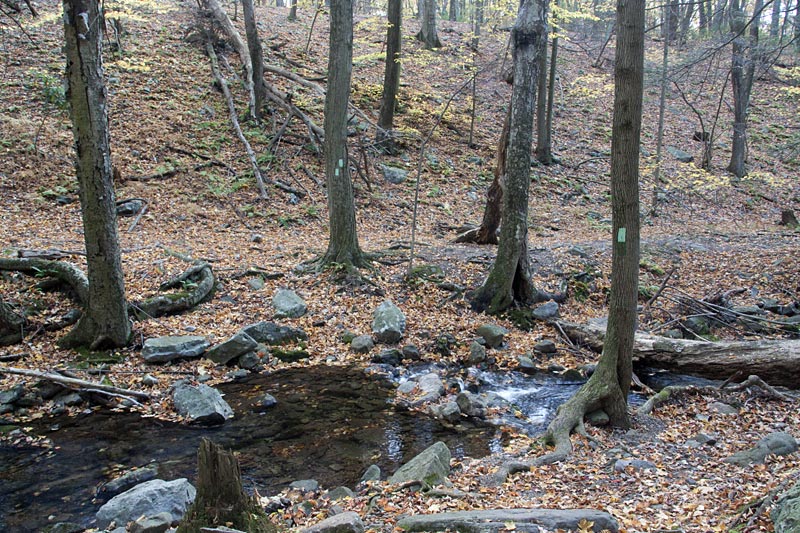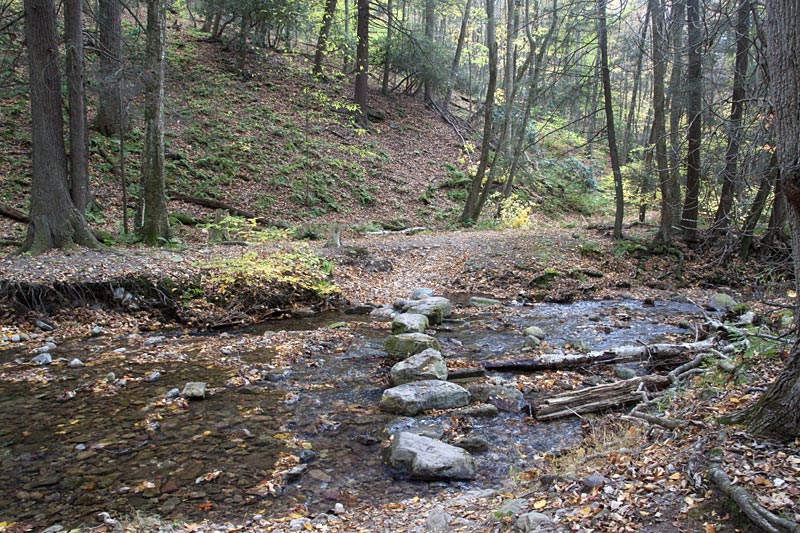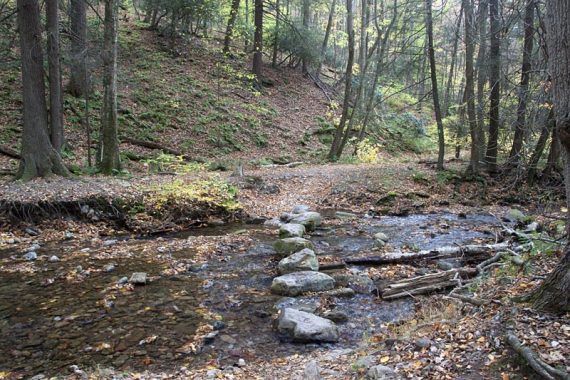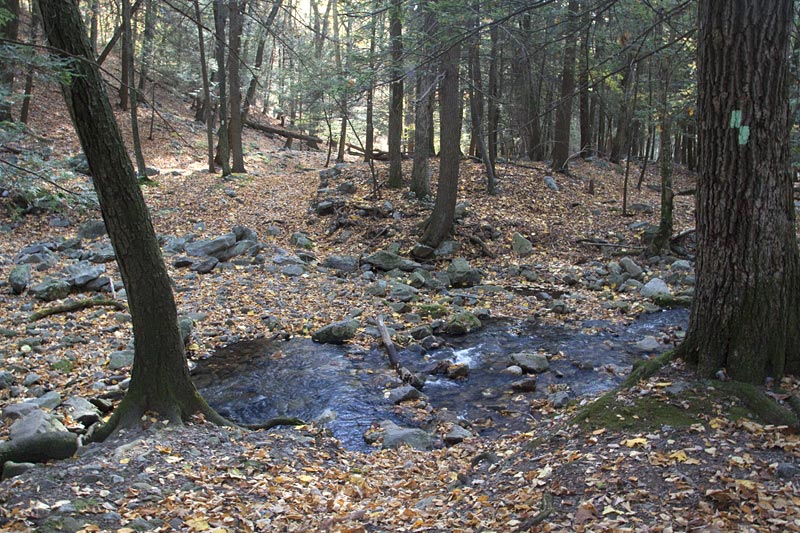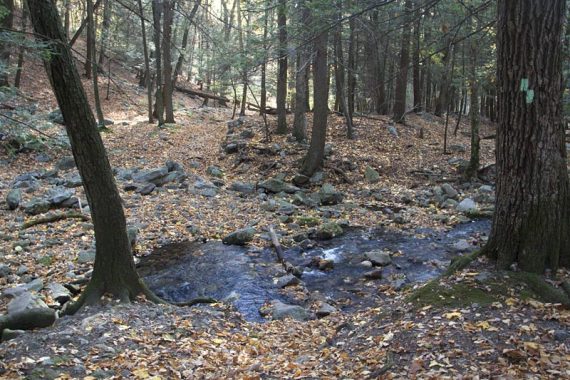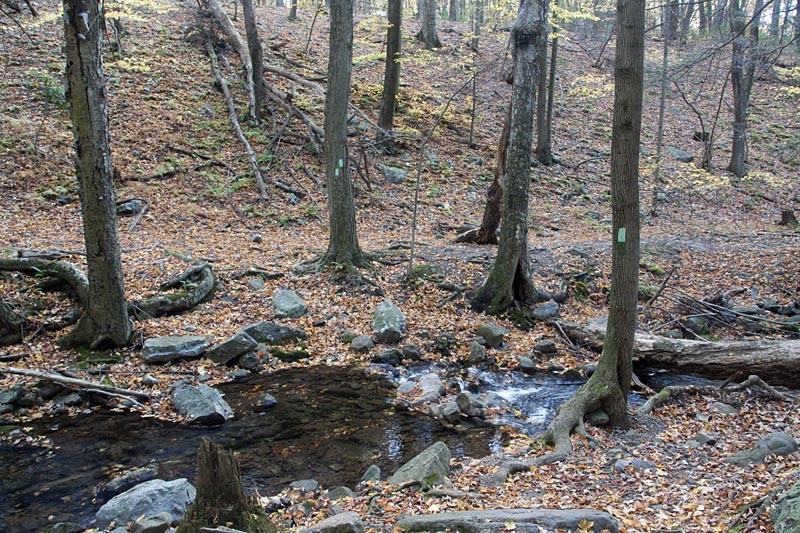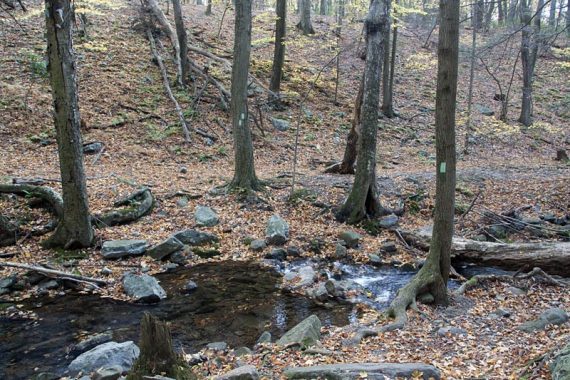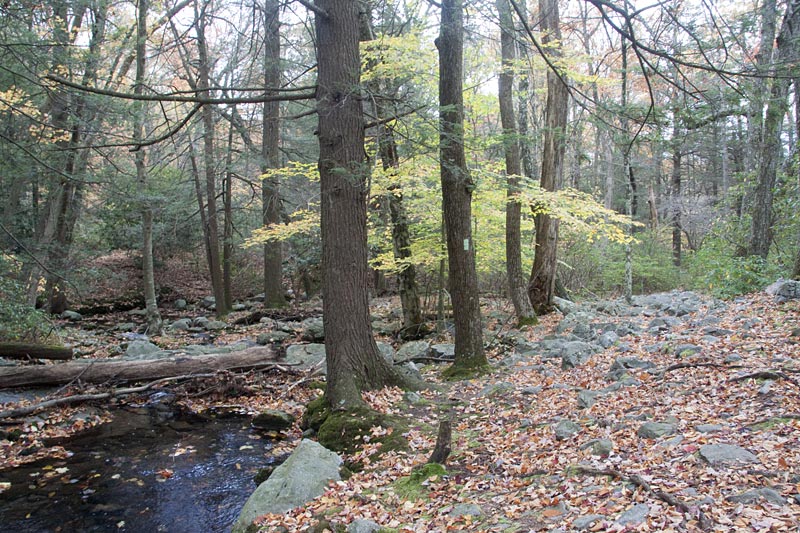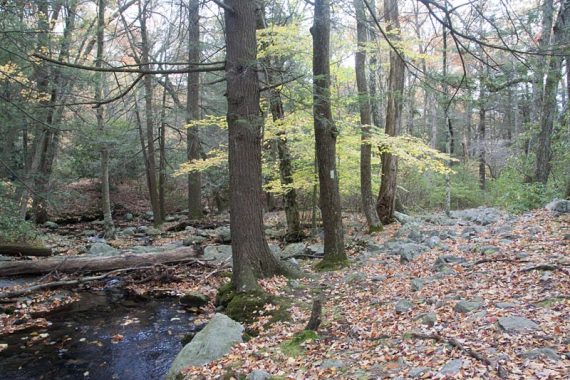 After passing the BLUE trail there nice water cascades as well as a bridge.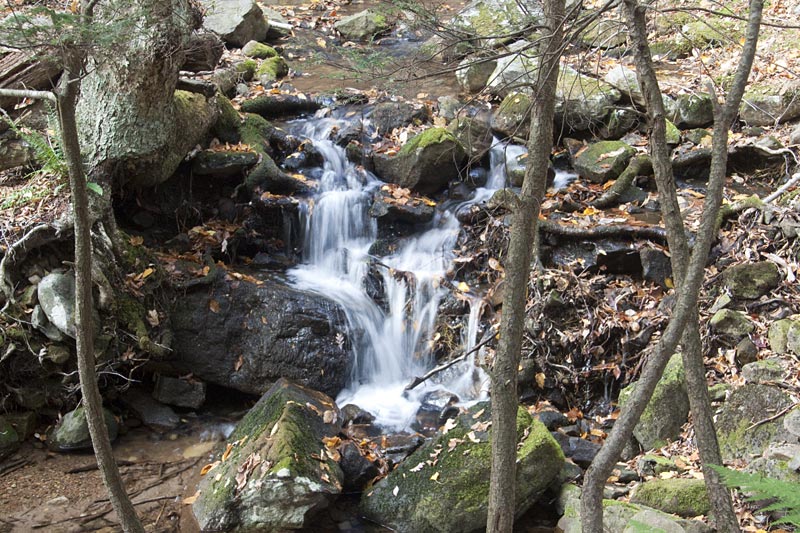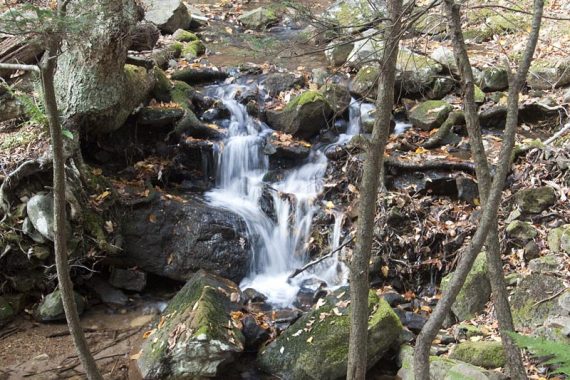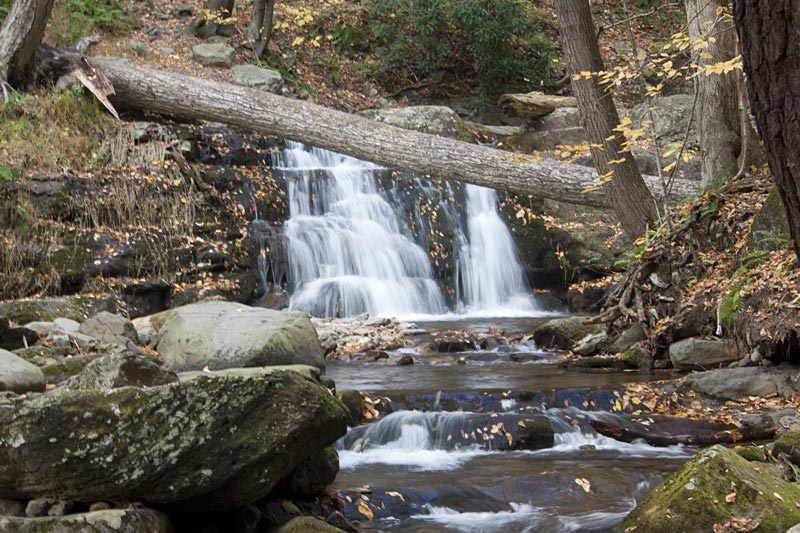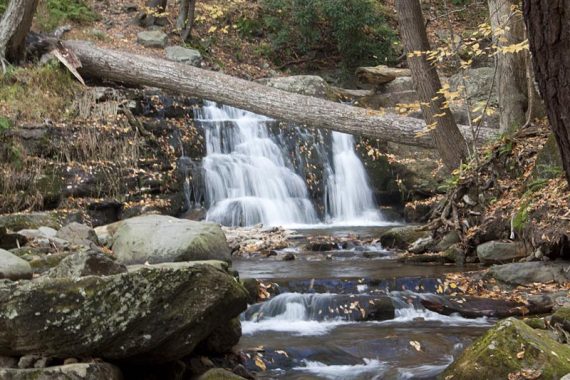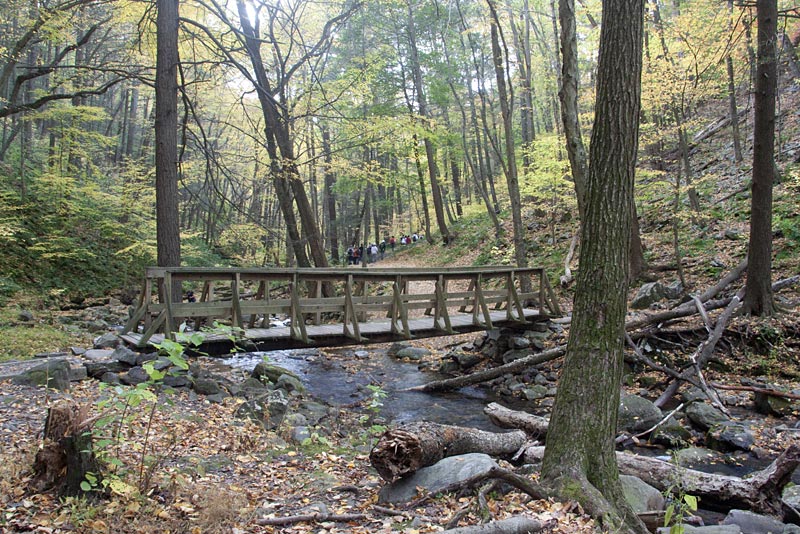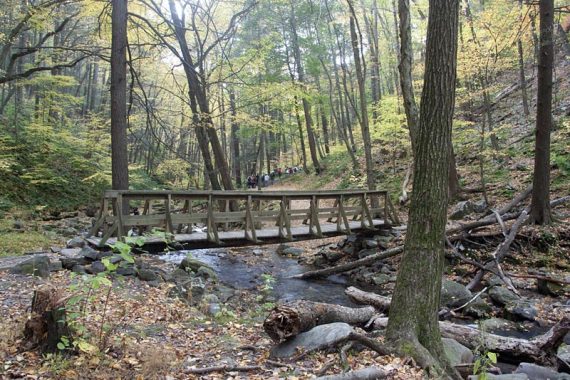 Dunnfield Creek (GREEN) ends at with Appalachian Trail (WHITE) which leads back to the parking area.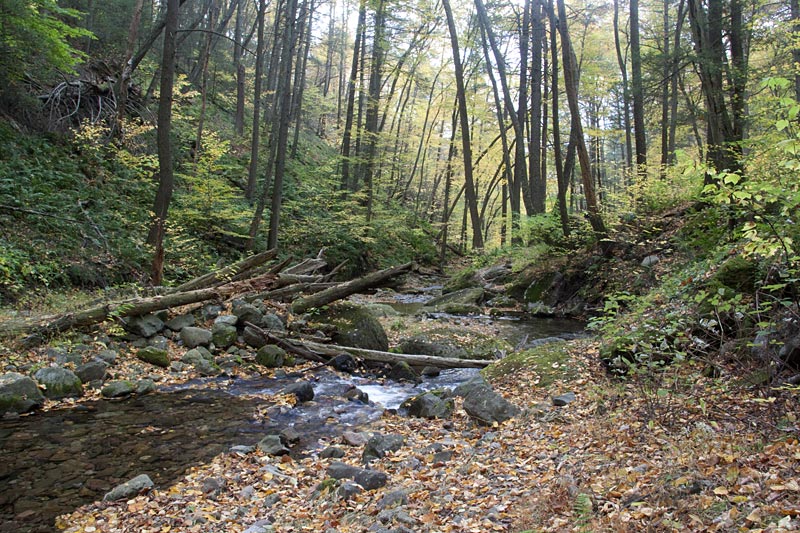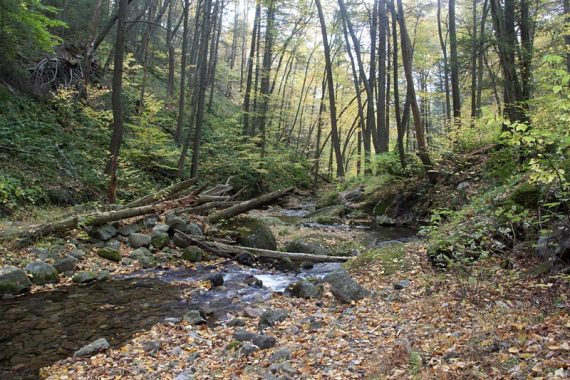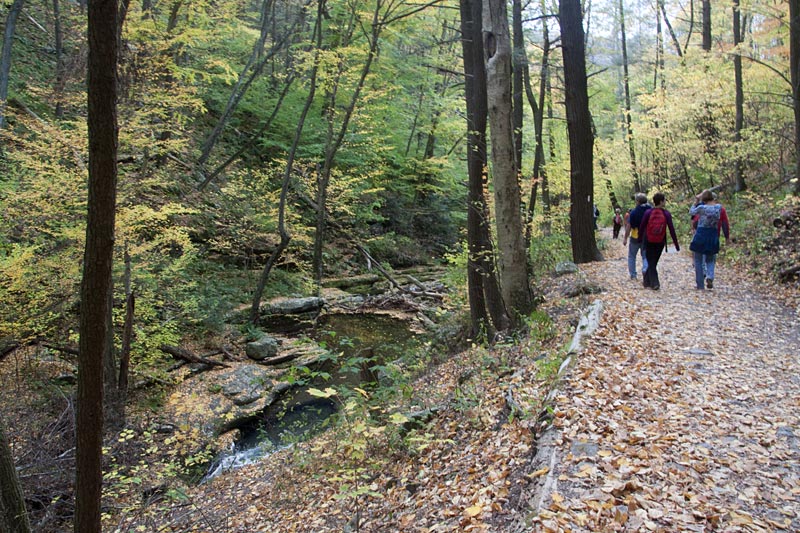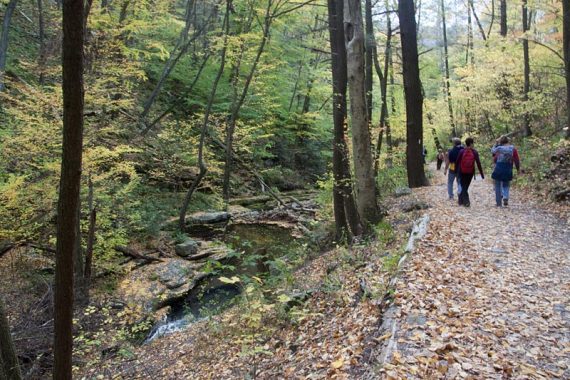 Notes: The parking area fills up on weekends so you may need to park in the overflow field, and this hiking area in general is very crowded…. but worth it.