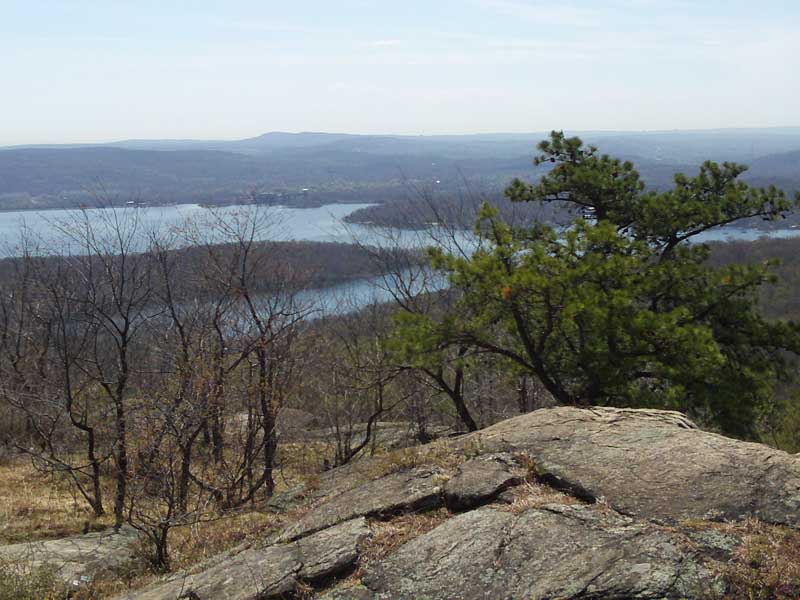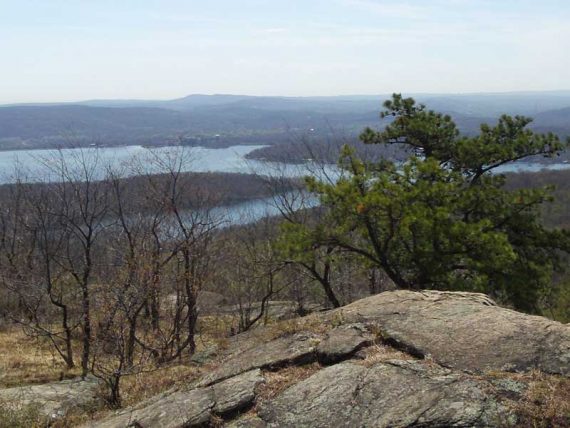 Hiking a High Point, Chik Falls and Otter Hole loop in Norvin Green.
There is an extensive trail system here, and its easy to create other shorter or longer loops. This hike hits some of the highlights of the park: High Point, Chik Falls and Otter Hole.
For detailed hike directions visit our main Best Hikes in NJ – Norvin Green page.
7.7 miles roundtrip, moderate with a few decent elevation changes.
Route: GREEN (Otter Hole) – BLUE (Hewitt Butler) – RED – WHITE (Lower) – WHITE (Posts Brook) – BLUE – GREEN.
Note: Blaze colors are used multiple times for trails in this park. For example, a WHITE blaze marks both the "Lower" and "Post Brook" trails.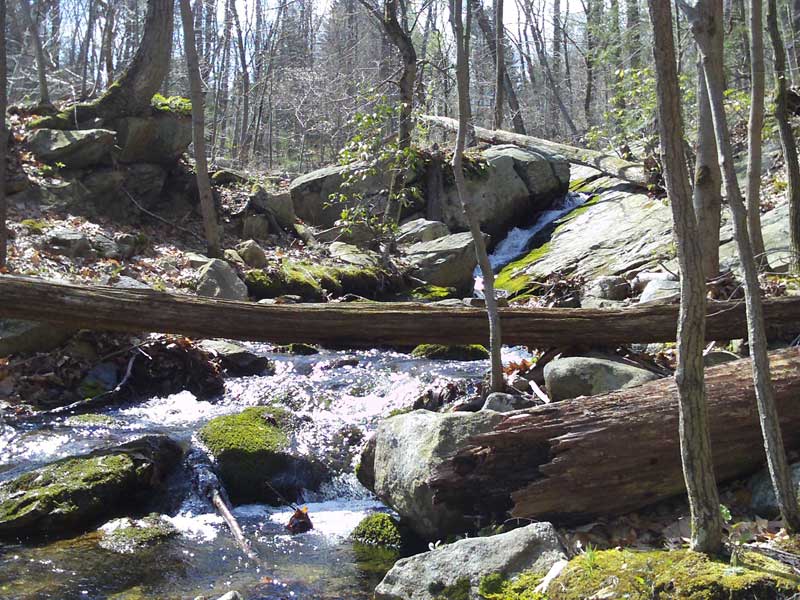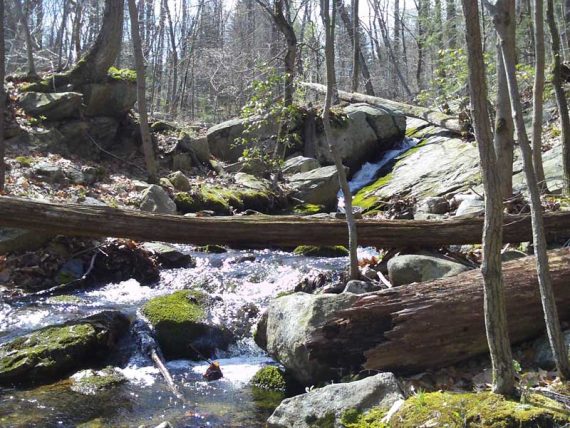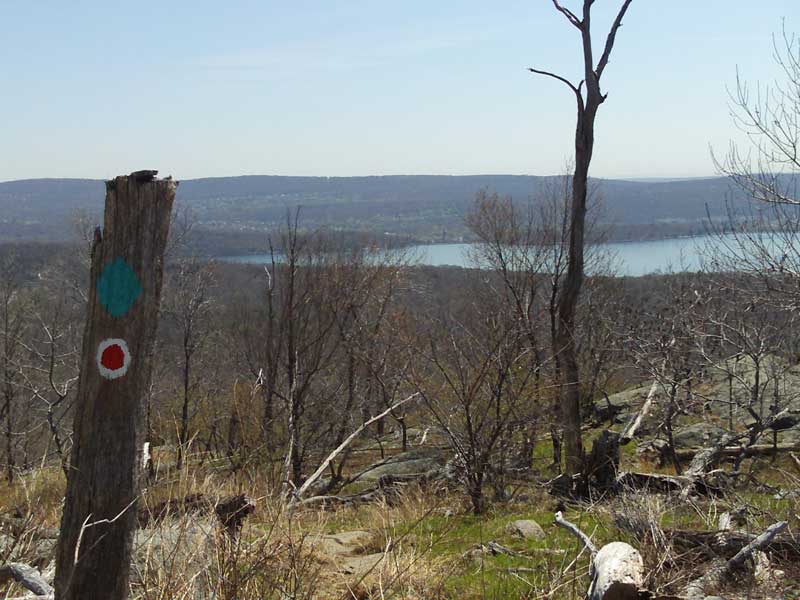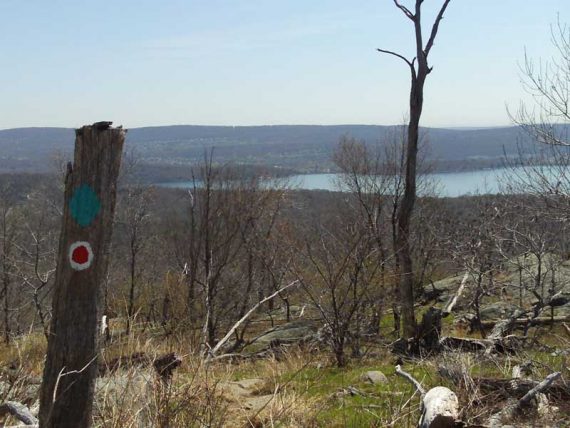 Parking: Bloomingdale, Passaic County. Rt 287 to exit 55, take 511 N (Wanaque), continue through Wanaque for several miles. Make a left onto West Brook Rd. Continue across Reservoir.
At the T-intersection, make a left. Make the 2nd left, which is Snake Den Road. There is a sign for the park on the right side of the road.
Continue uphill and bear left on Snake Den, past some houses until you get to the lot on the right hand side.
Restrooms: at Weis Ecology Center: from the lot follow the road/path around and then to the right to a building. Entrance is located outside, on the right side and down to the basement. Now closed.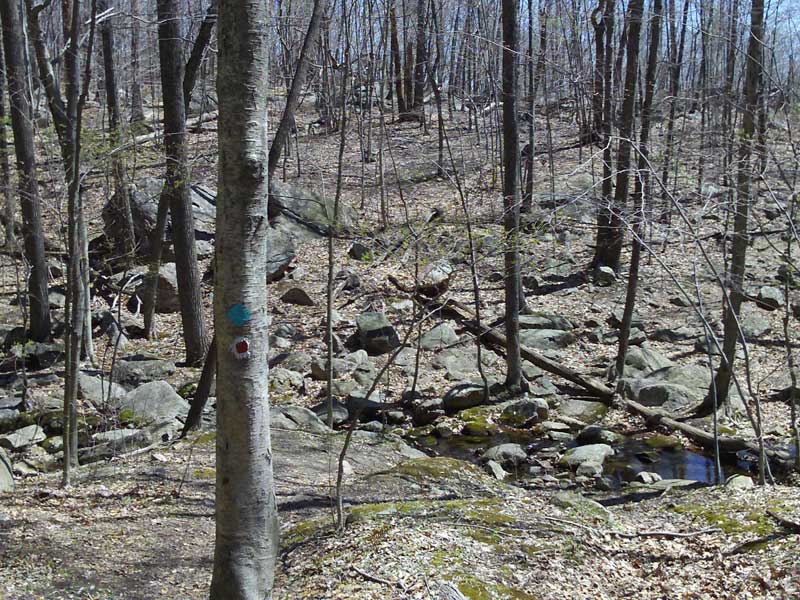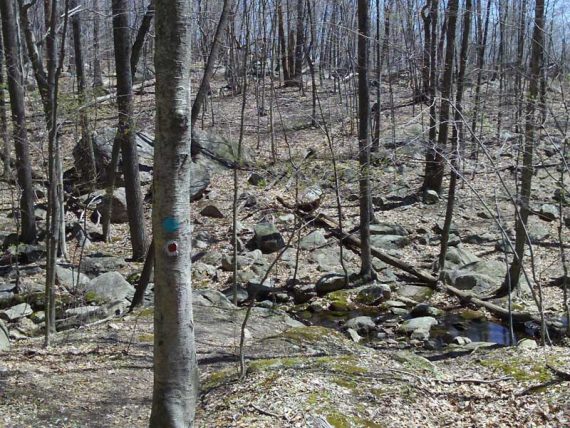 White Trail (Lower):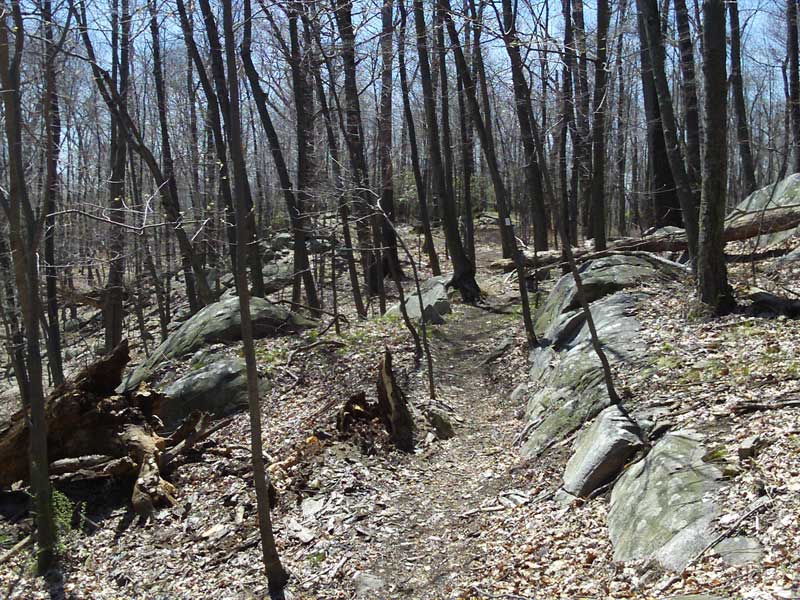 Chikahoki ("Chik") Falls: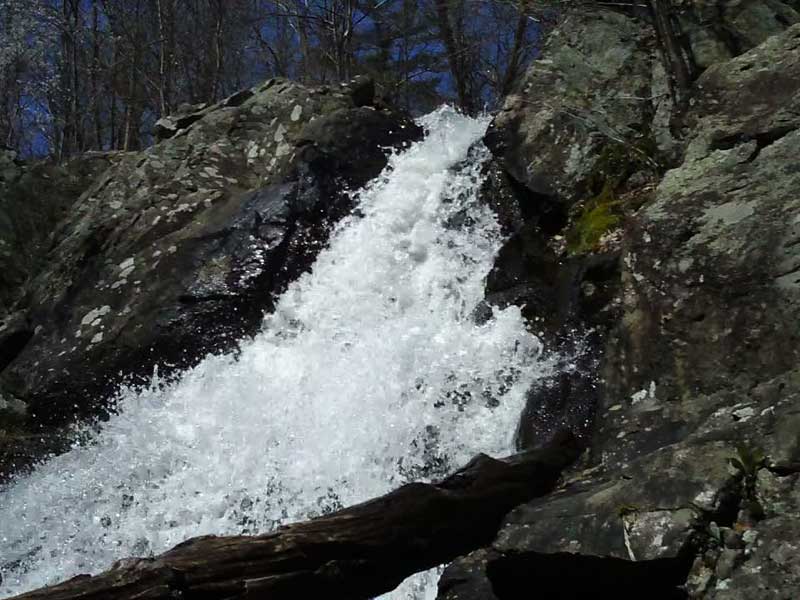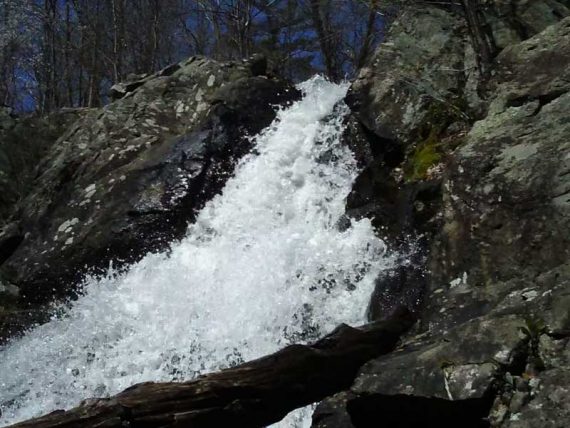 Otter Hole: