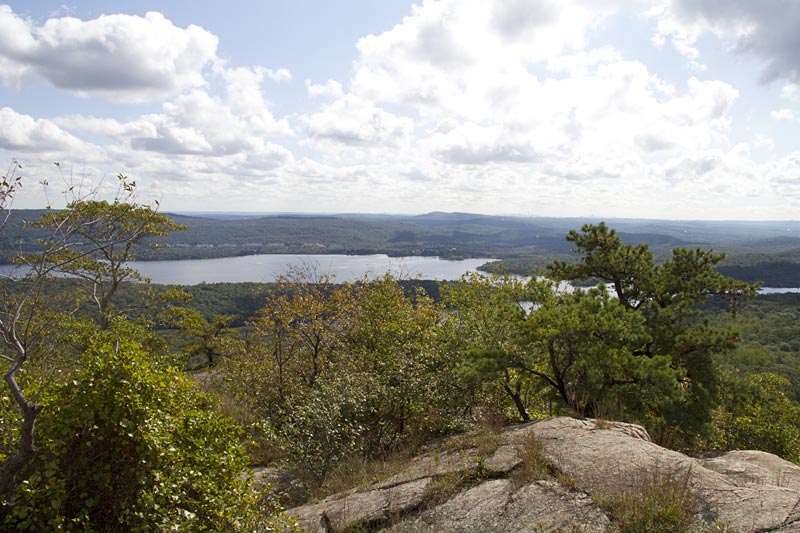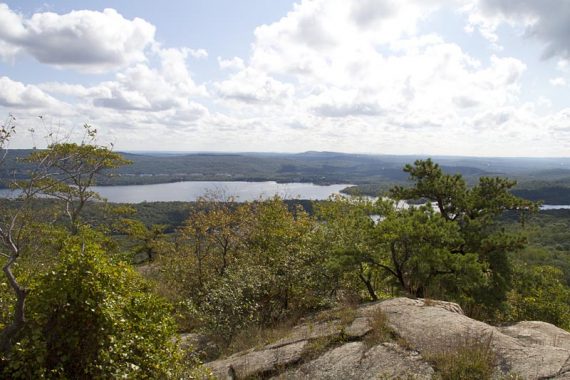 Rugged, hilly route with lots of views of the New Jersey Highlands and the NYC Skyline.
Lots-n-lots of views… but also lots of up-n-down on this route.
We hadn't done Wyanokie High Point in about two years so we headed back to Norvin Green (one of the most rugged parks in NJ, and one of our faves) on a really nice early Fall day.
Detailed hike info and directions on our main Wyanokie High Point, Carris Hill, Buck Mountain page.
Chikahoki Falls was gushing from the recent rain, but so were the trails… a few were so wet the water was actually running in them like a stream.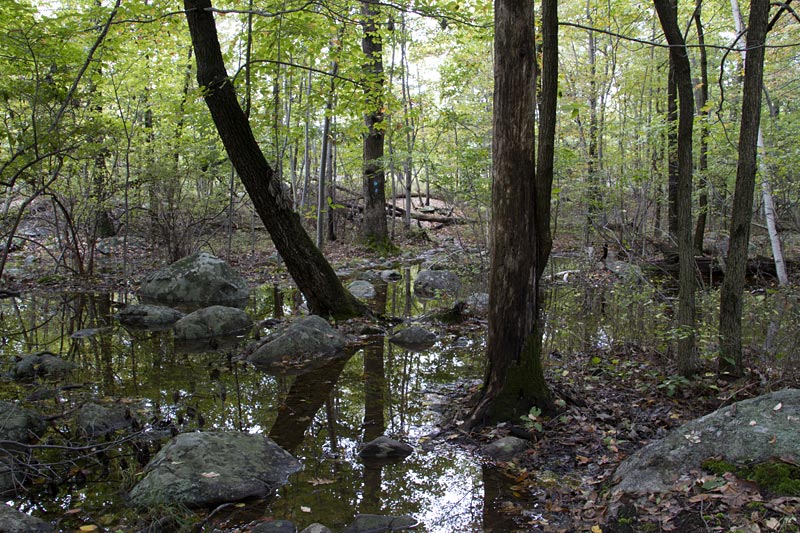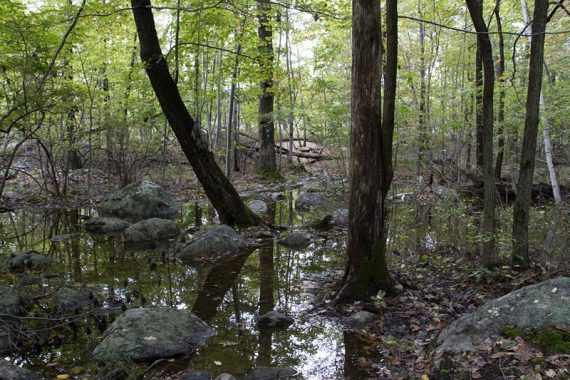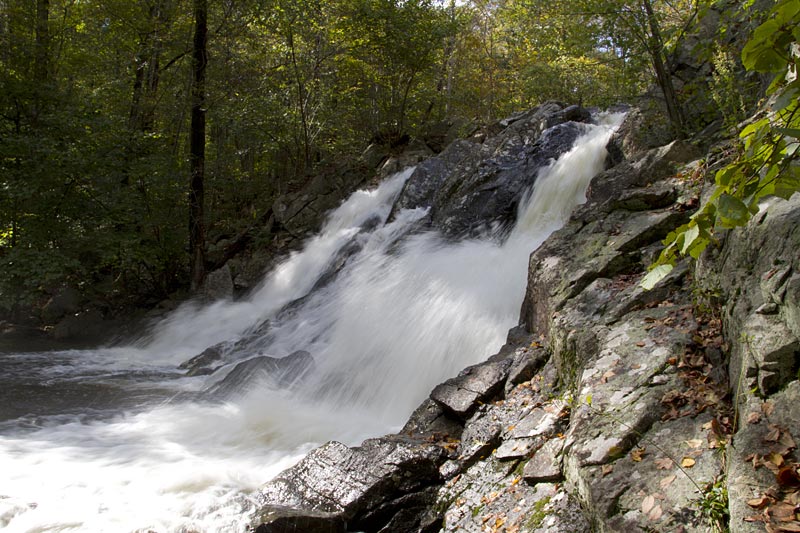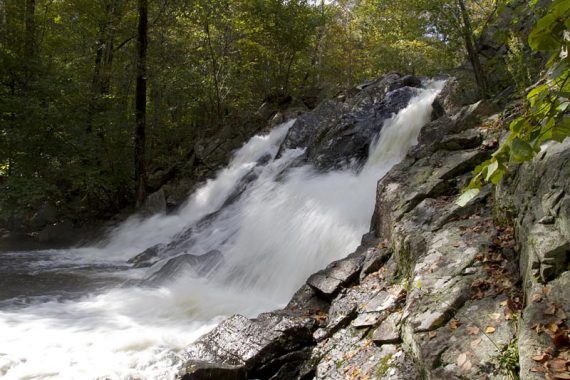 The foliage wasn't really turning much yet, but the NYC skyline was visible from the viewpoints.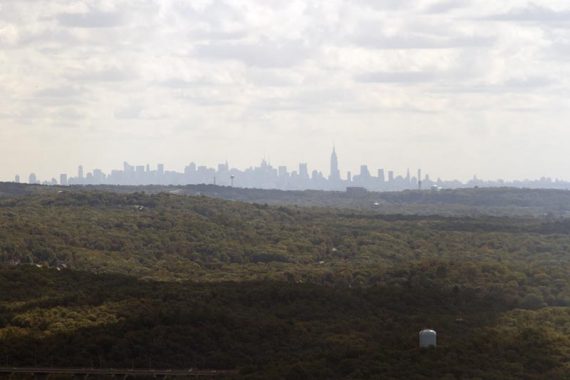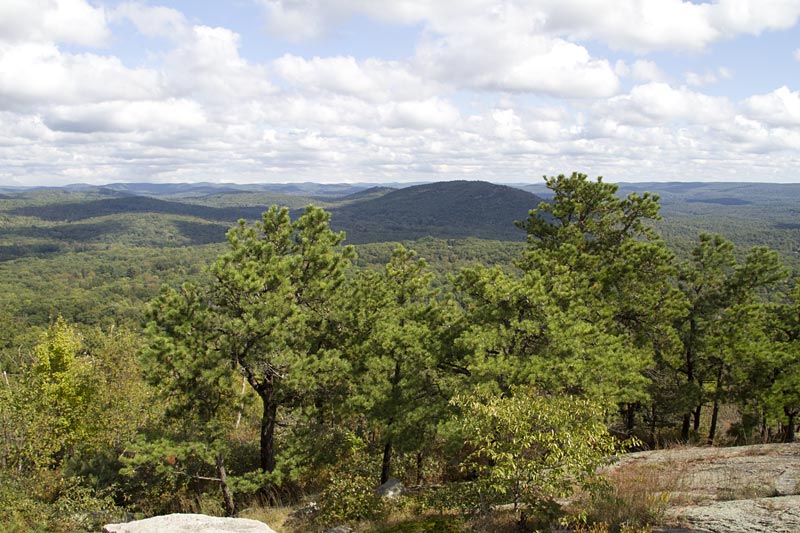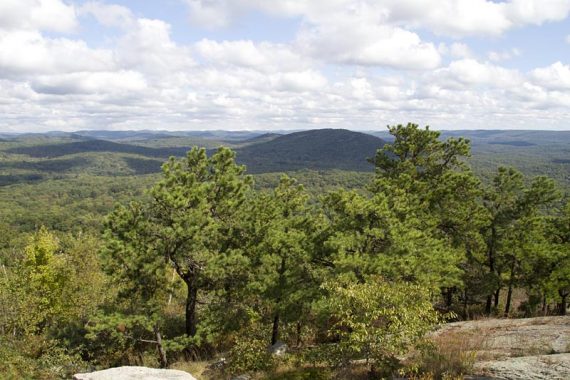 Say what you want about New Jersey… but you have to admit that being able to hike up a mountain in the middle of a forest and have a view of the Manhattan skyline is pretty darn cool.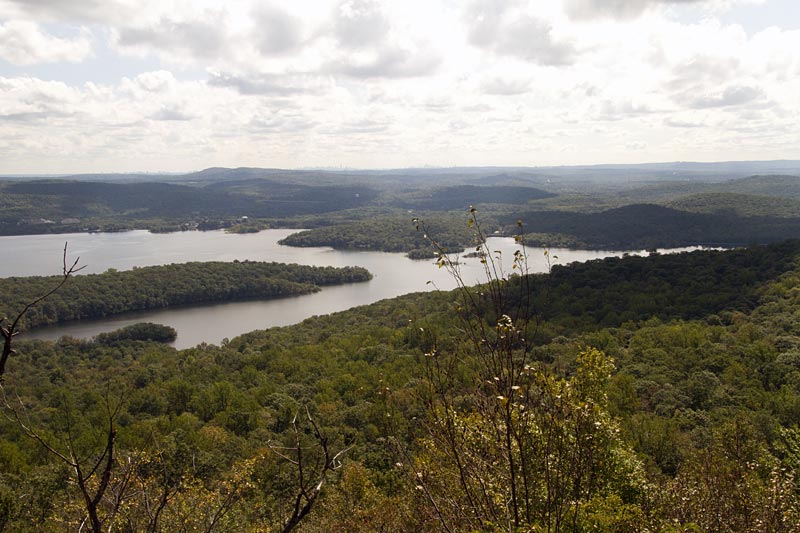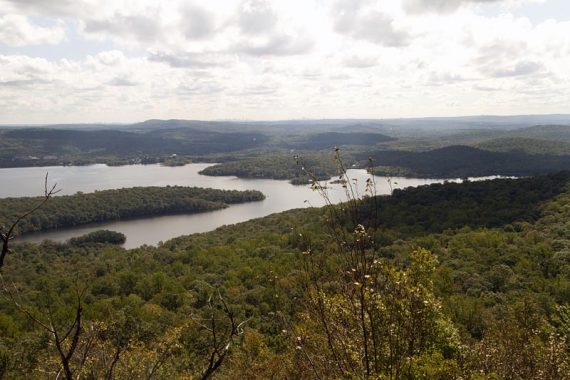 MILES: 8.6. On the lower end of challenging: Not high mileage but very rocky, many elevation changes, and some scrambling up Buck Mountain.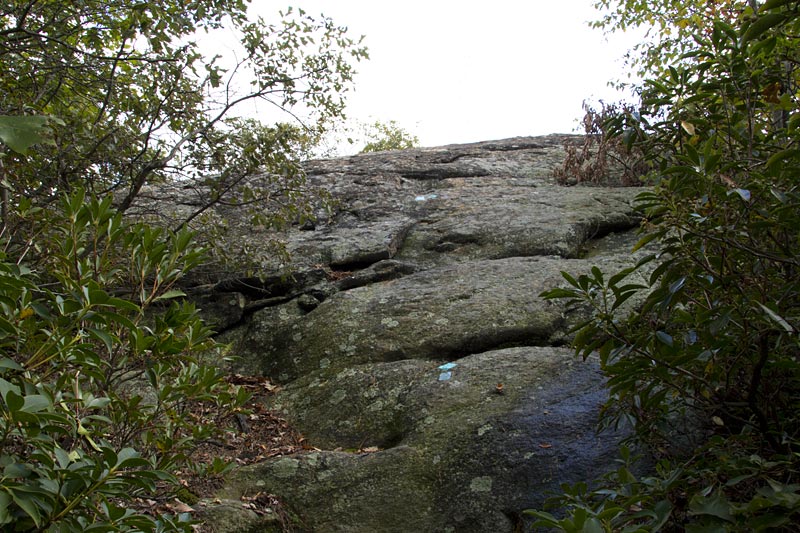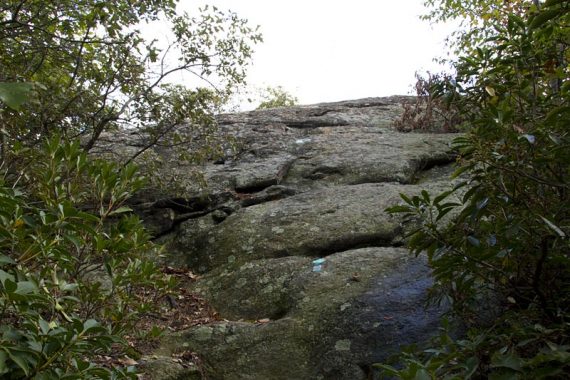 View from Carris Hill: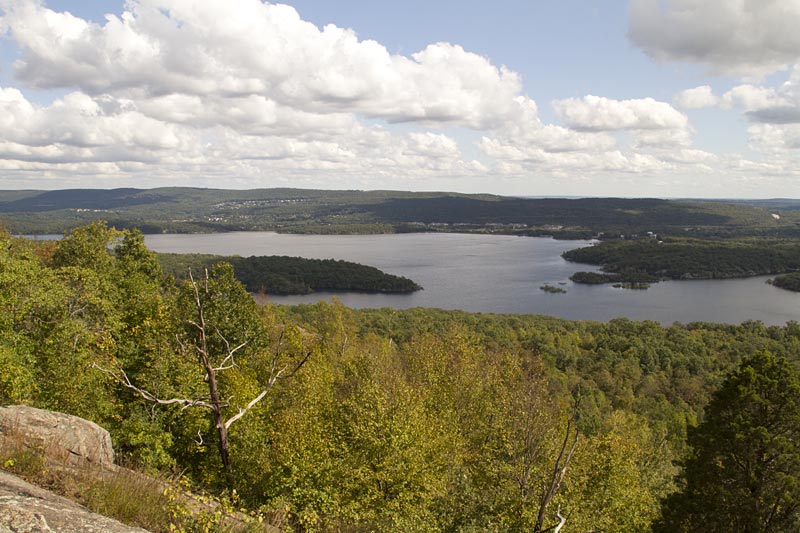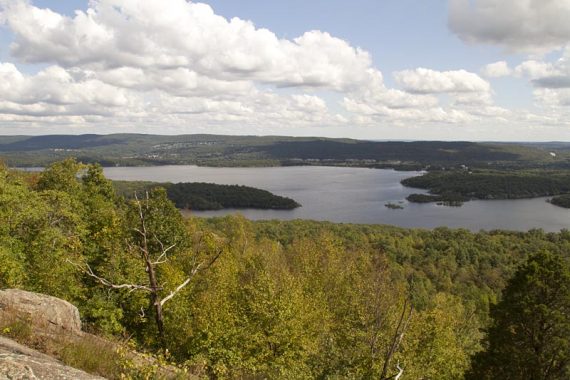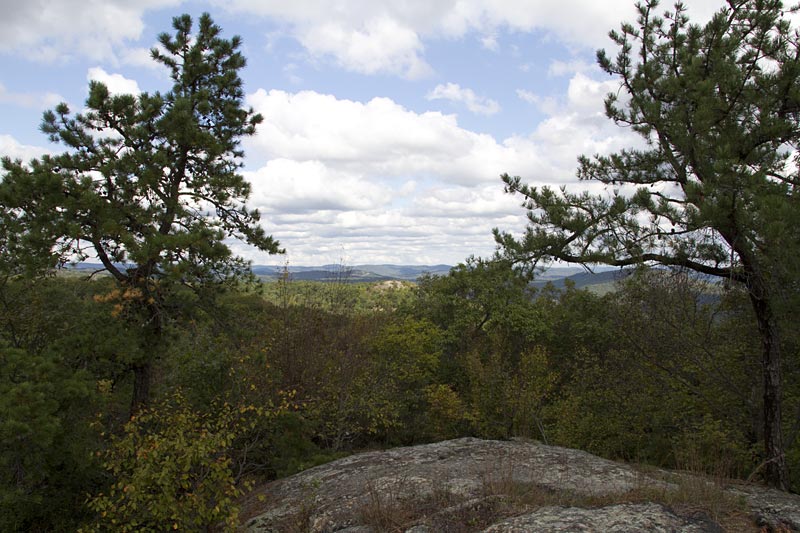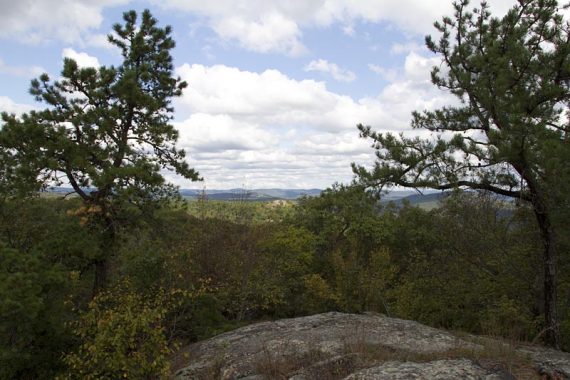 View of Wyanokie High Point from Carris Hill: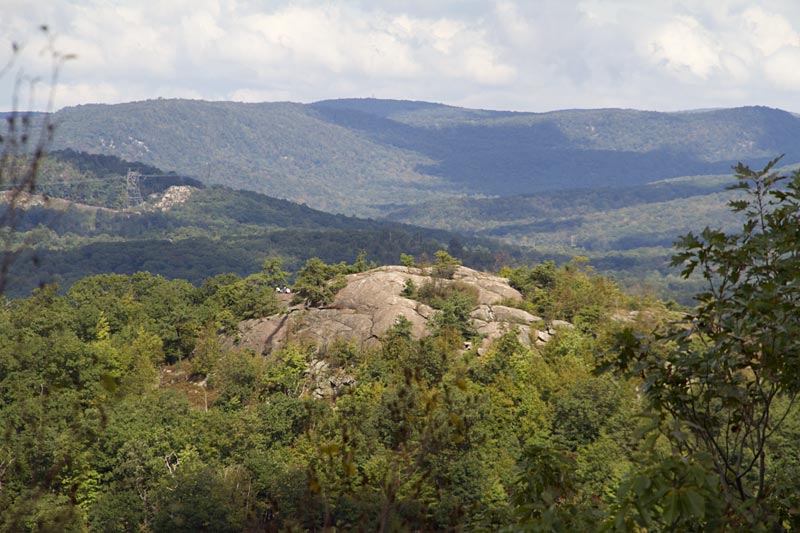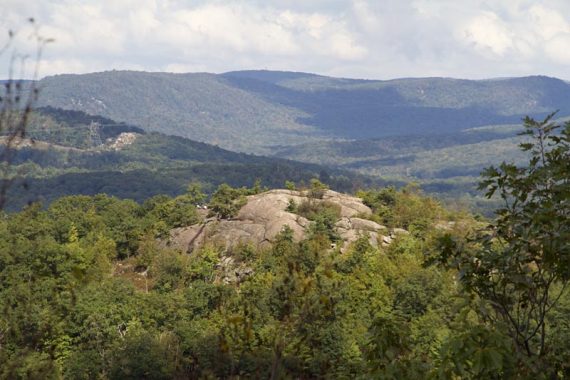 View from Buck Mountain: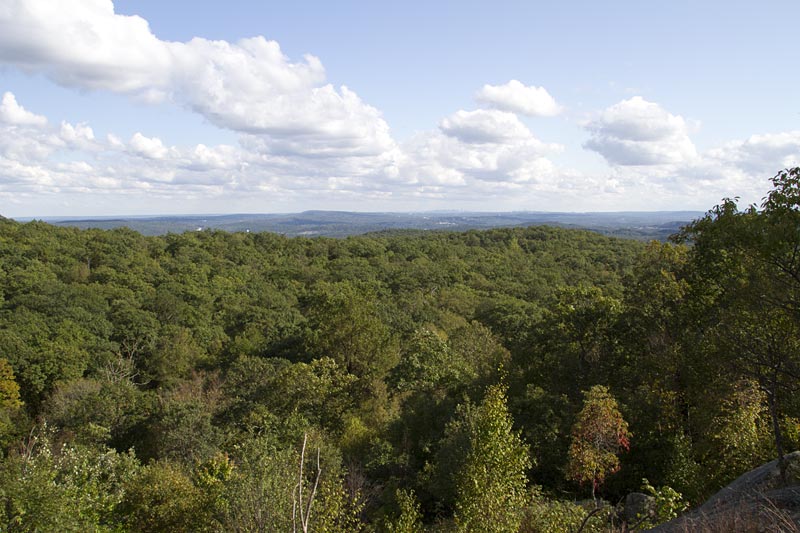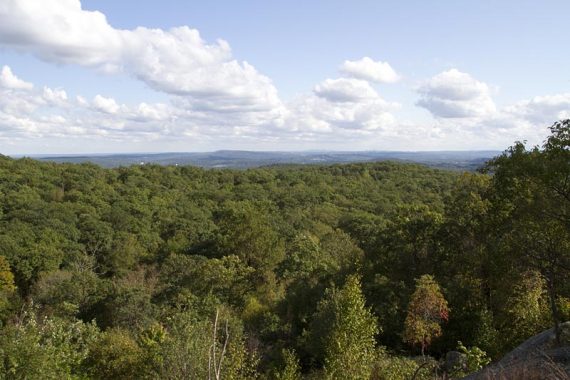 View of NYC from Buck Mountain: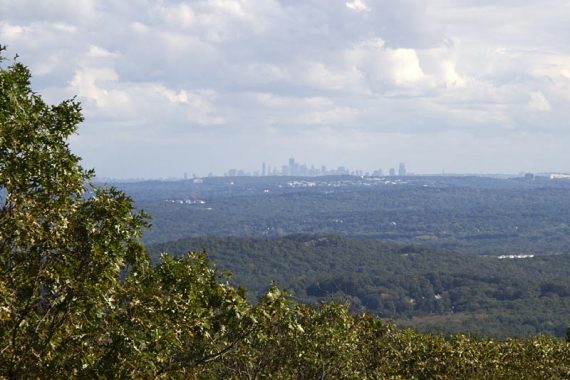 ROUTE: Otter Hole (GREEN) – Hewitt-Butler (BLUE) – Carris Hill (YEL) – WHITE – Hewitt-Butler (BLUE) – Otter Hole (GREEN) – Wyanokie Crest (YEL)- Wyanokie Circular (RED on WHITE CIRCLE) – Unmarked woods road – Otter Hole (GREEN)