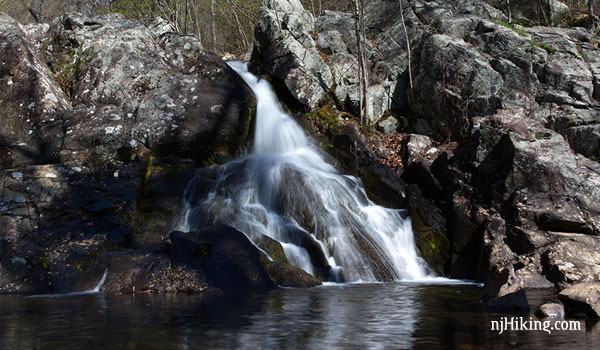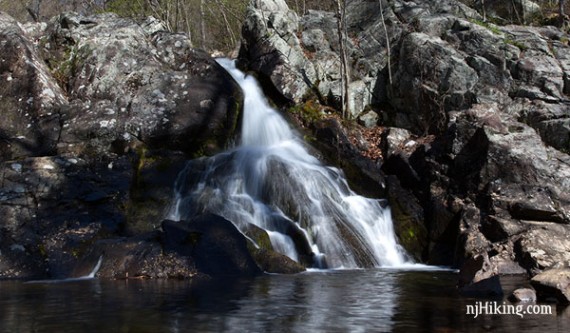 With perfect spring weather and some photo gear we wanted to test out, we headed to one of our favorite hiking spots.
Just an overview of the route is below because it's a variation of other routes on the site – check those pages if you prefer detailed turn-by-turn instructions.
The basic overview can be followed with the North Jersey Trails map – don't romp around the woods without it!!
For detailed hike info for similar hikes, see our main Wyanokie High Point, Chikahoki Falls, Otter Hole or Wyanokie High Point, Carris Hill, Buck Mountain pages.
Somehow we'd never started at the Otter Hole lot other than when we hike Osio Rock, so I thought it would be good for a change to run things in reverse.
Then I'd noticed there was a little bit of Wyanokie Circular (WCI) that cuts through the center of the park that we'd never done (at least according to our GPS data).
This determined the route, but I see why I've always skipped taking WCI across the park – it cut the loop rather short. Norvin is pretty rugged though and we were hauling more camera gear than usual so that worked out.
First up… Otter Hole…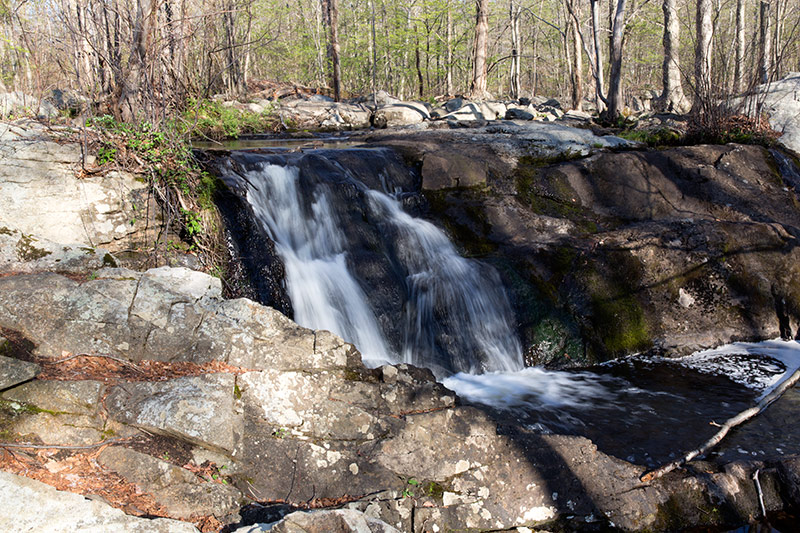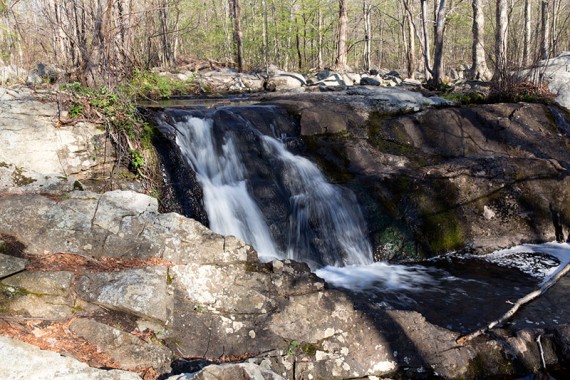 Looking down on the cascades: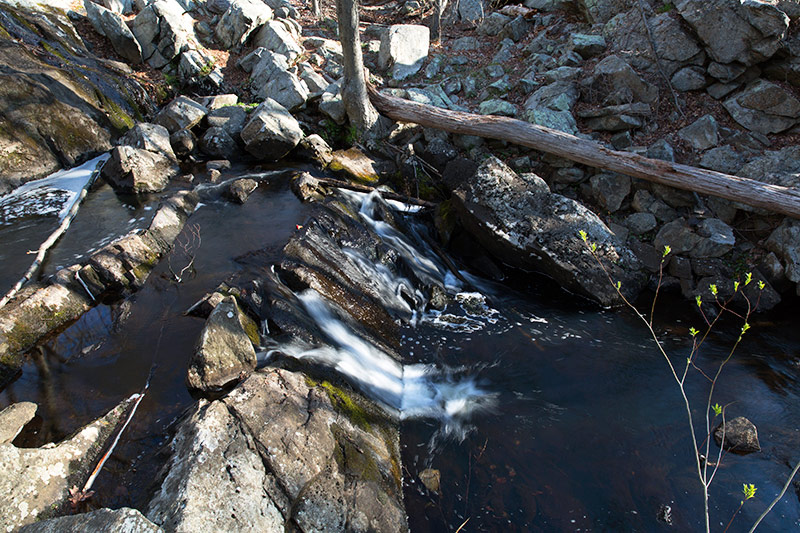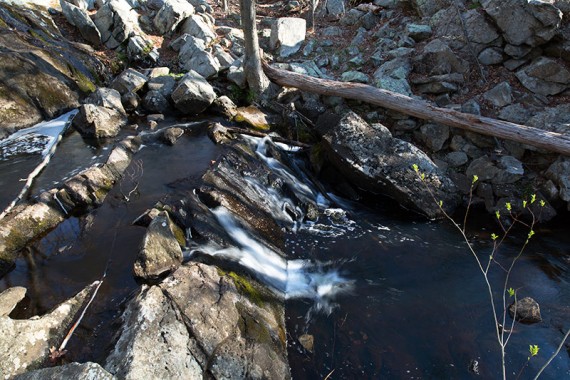 Rock hop across the top of Otter Hole to get across to the trail: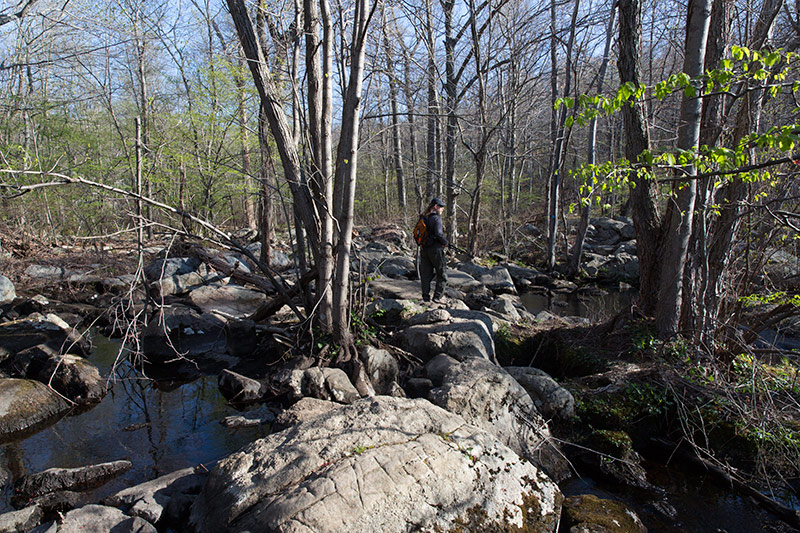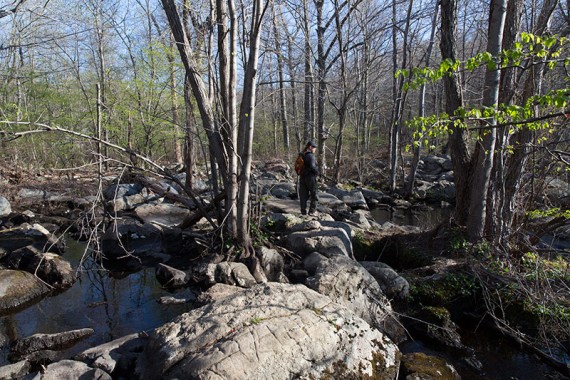 Looking from the rocks over Otter Hole – the top of the main cascade is on the right: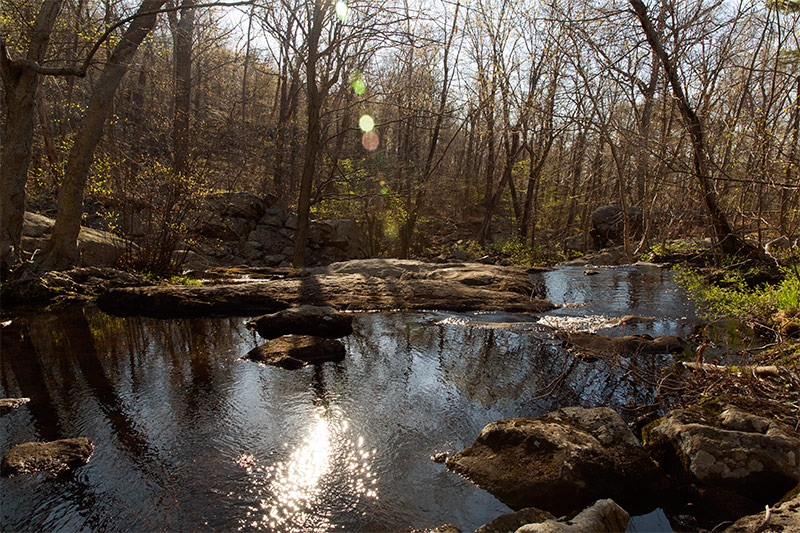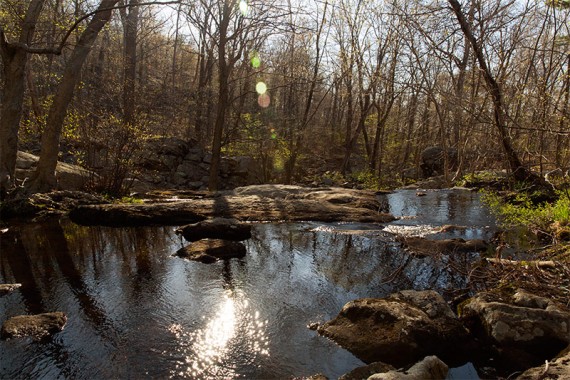 Otter Hole from the other side: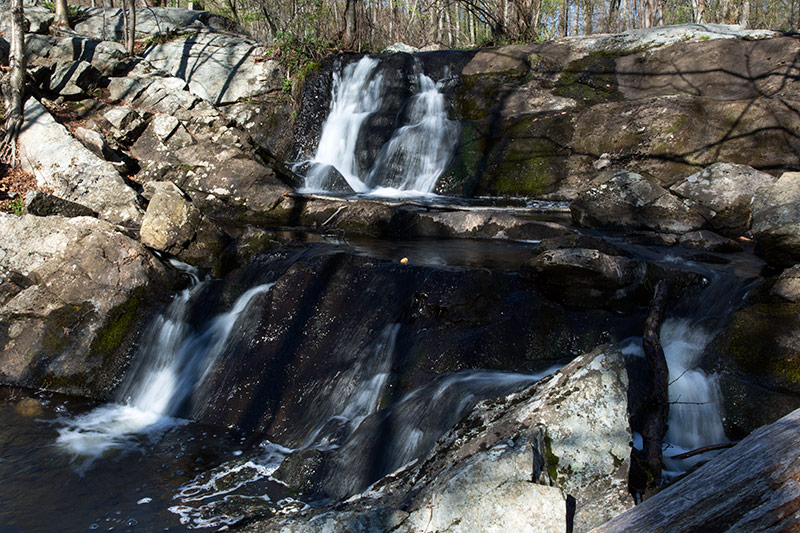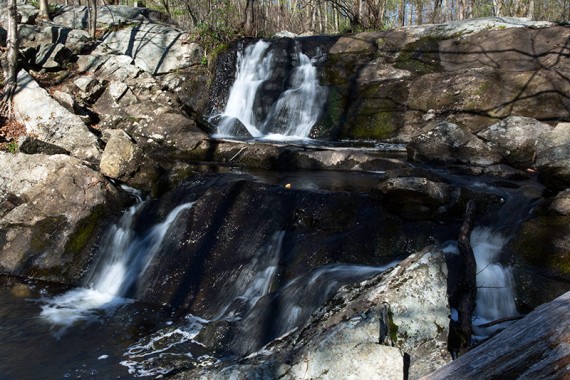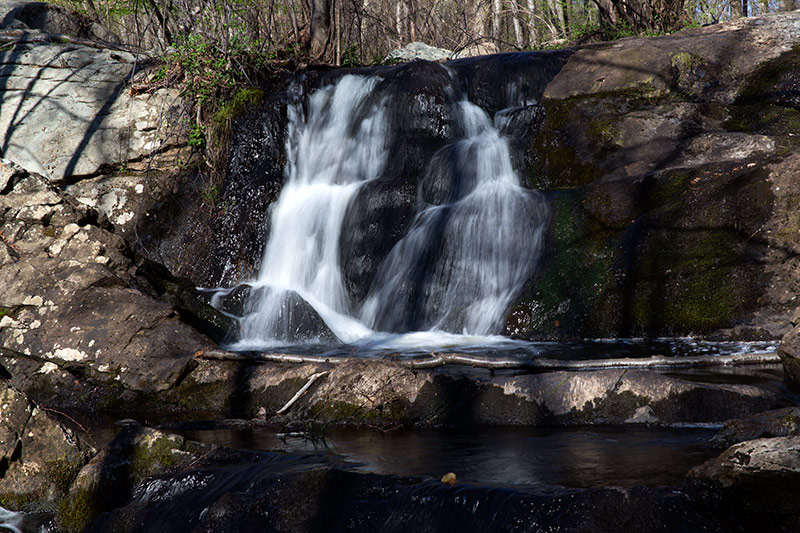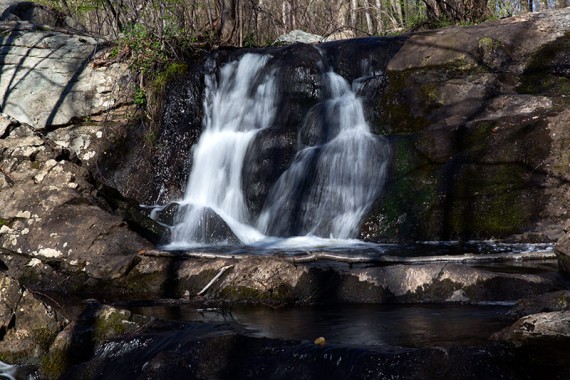 Next up… Chikahoki Falls ("Chik Falls").
Two wooden planks wedged into some large rocks made crossing over to get in front of the falls much easier than some times we've been here (planks seen on the right in the photo below).
The water flow was good but not too high to cross.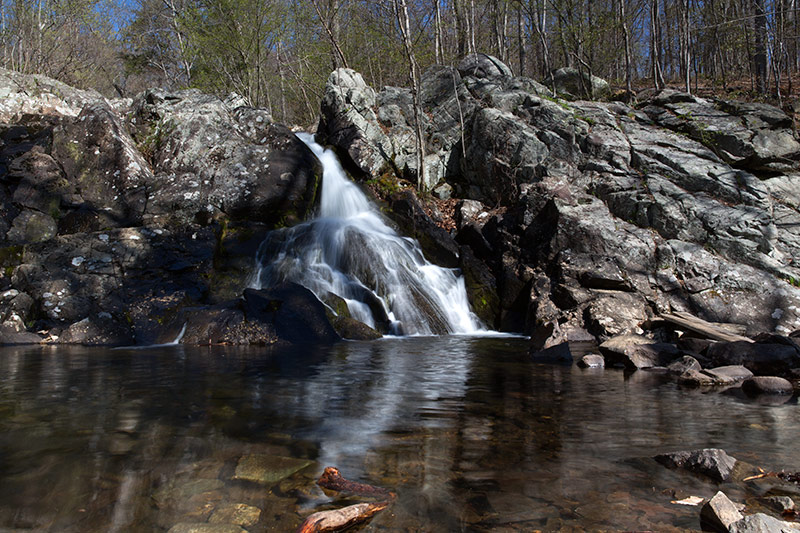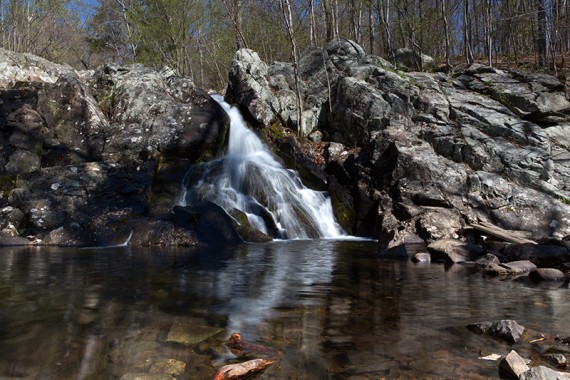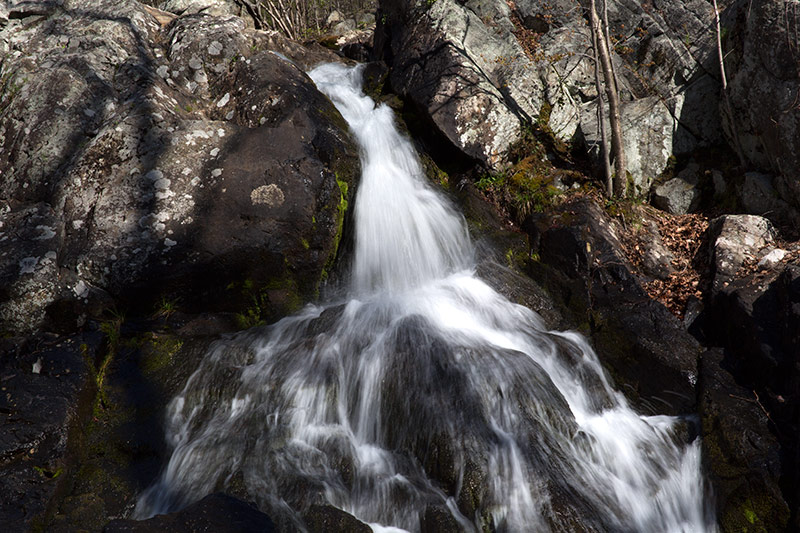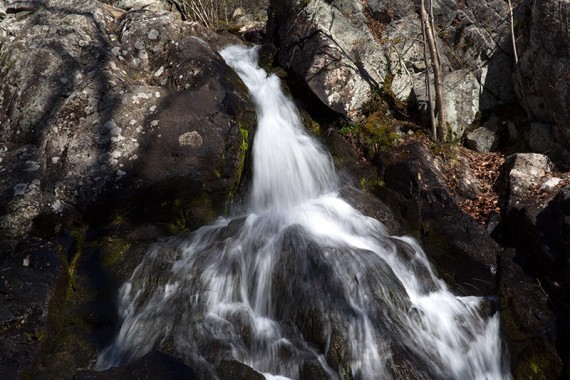 We took YELLOW (Carris Hill) uphill. Lots of views but you need to work a little for them.
We normally come down Carris, so this was a nice change. Steep, but nice.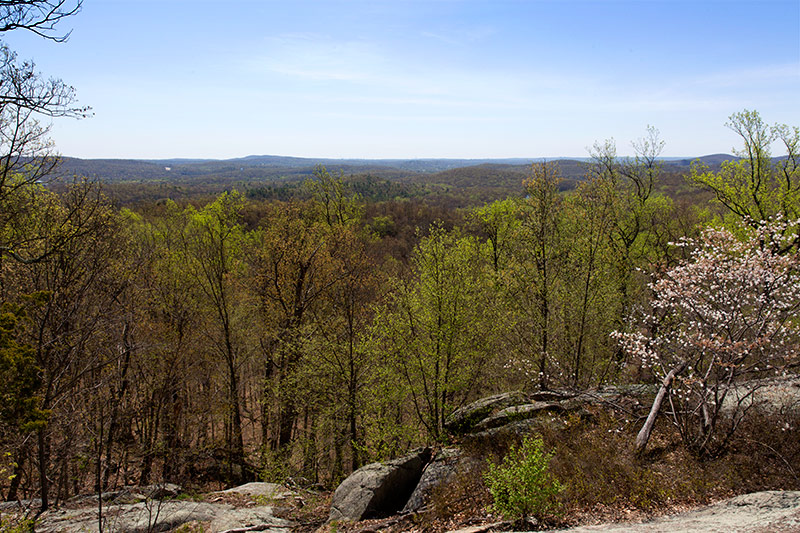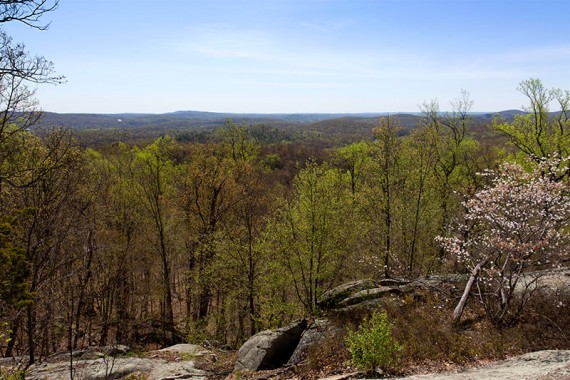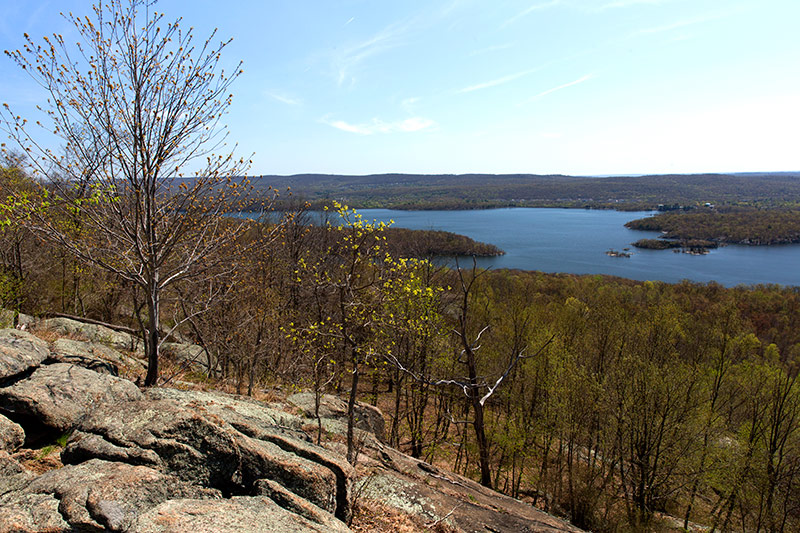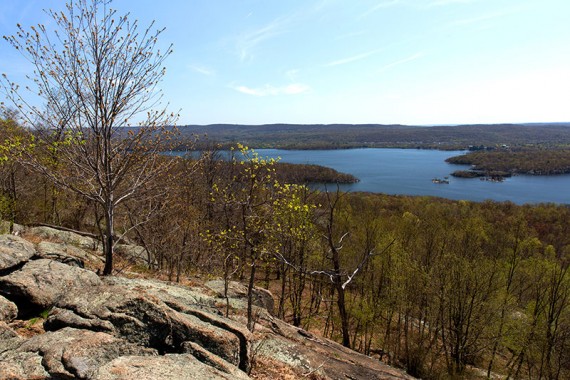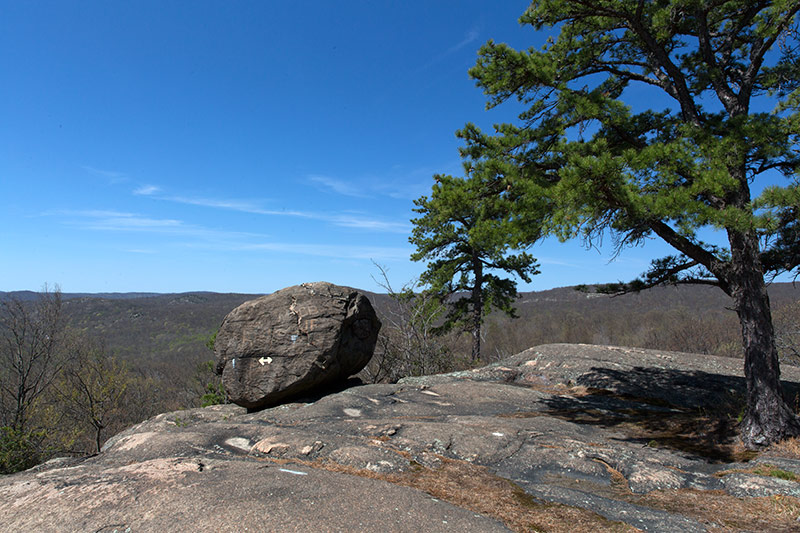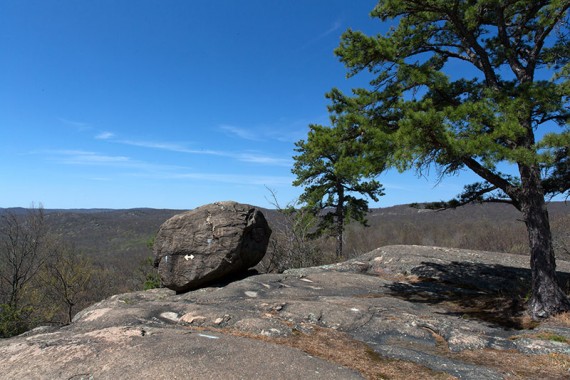 Then we took BLUE/Highlands towards "Yoo Hoo Point" with a view of Wyanokie High Point.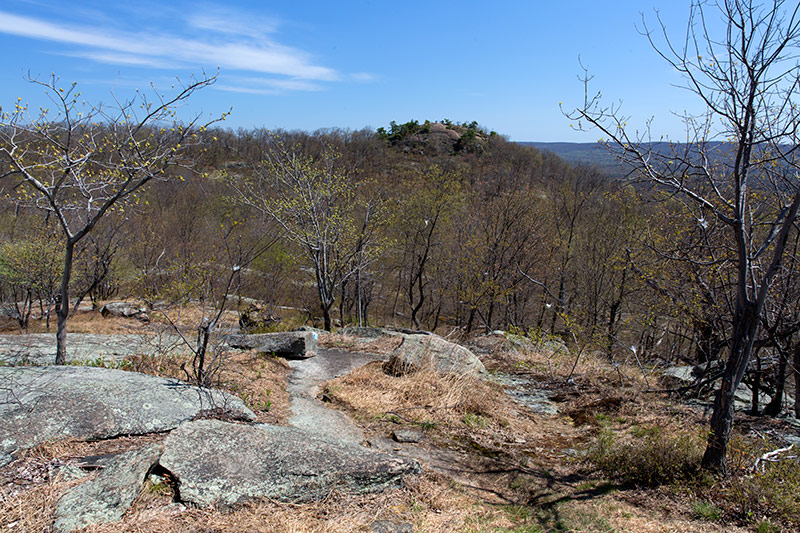 High Point is close enough that hikers on top are visible: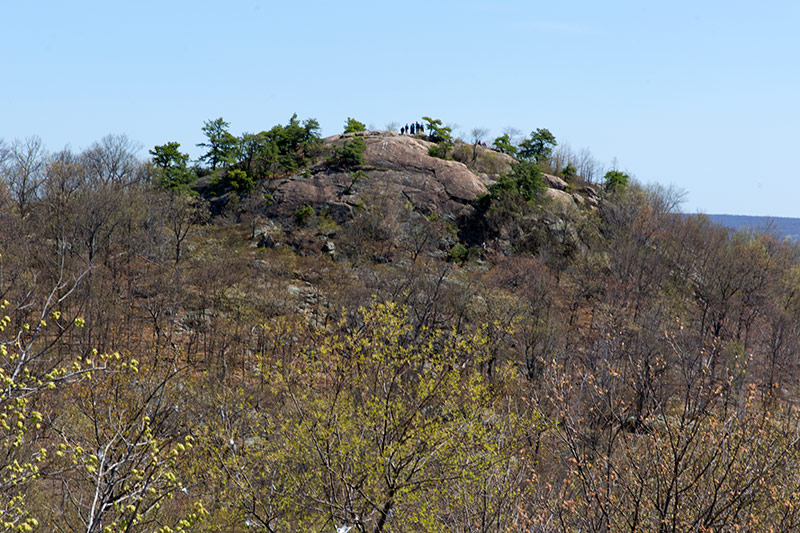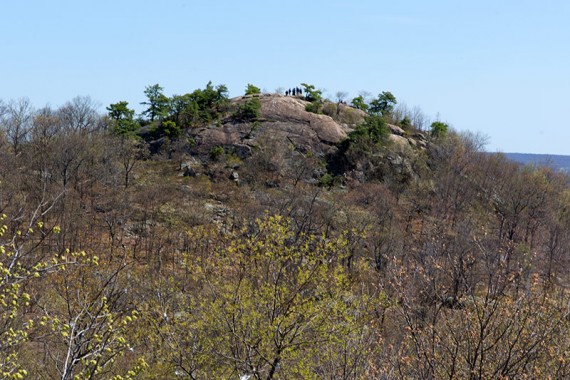 Heading to High Point: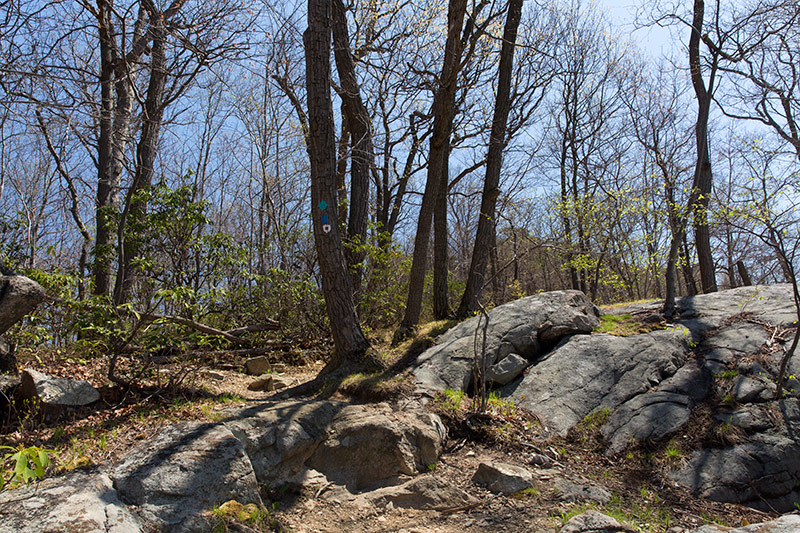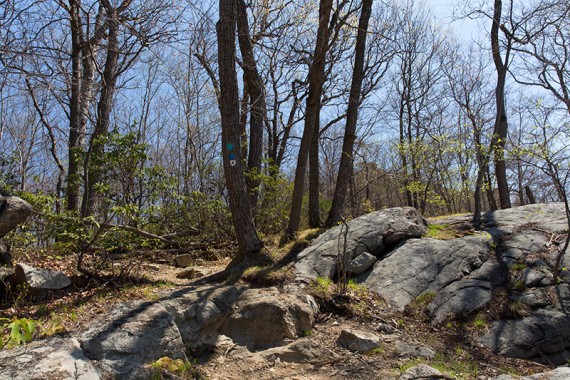 Next stop: Wyanokie High Point and 360-degree views over the Wanaque Reservoir, Norvin, and the NYC skyline faintly visible in the distance.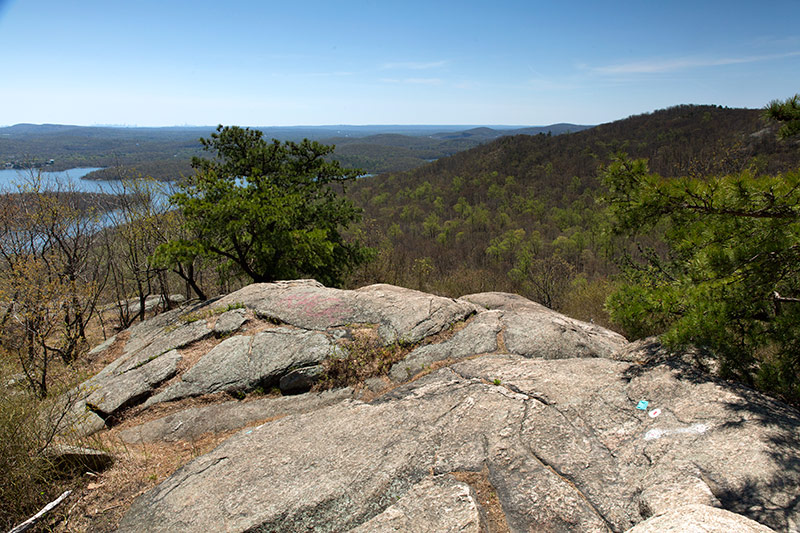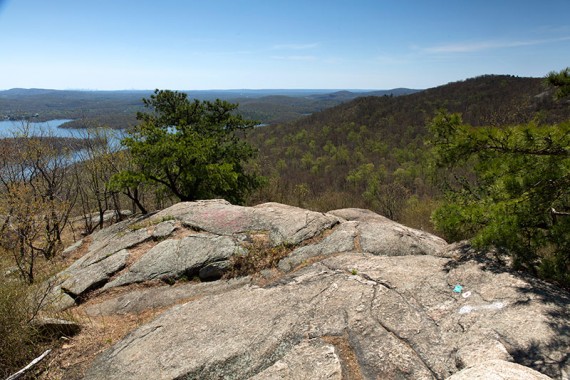 From here we backtracked off of HP to the intersection with Wyanokie Circular. We enjoyed that section – it felt more remote being away from the main highlights of the park and we only saw 2 other people.
We took Outlaw to pick up Wyanokie Crest and back on down to Otter Hole.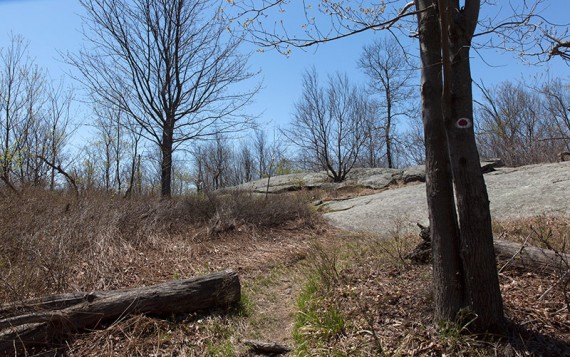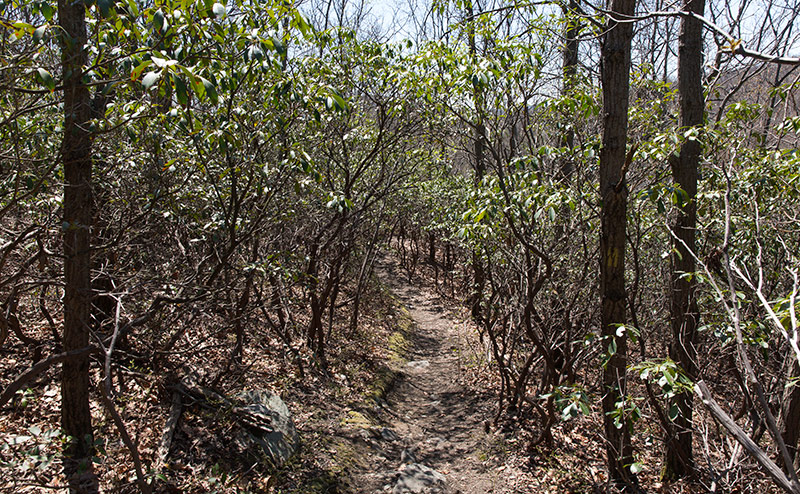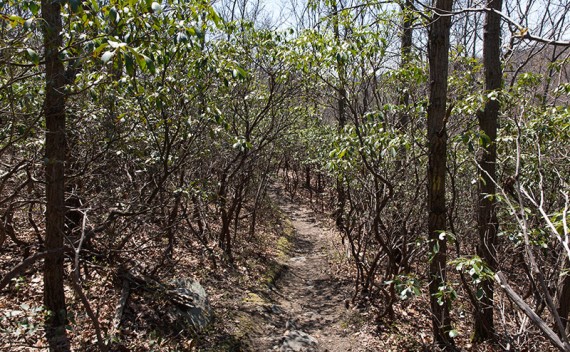 Miles: 5.7
Route from Otter Hole parking lot: BLUE (Hewitt-Butler)/Highlands – WHITE (Posts Brook) – YELLOW (Carris Hill) – BLUE (Hewitt-Butler)/Highlands towards Yoo Hoo Point to Wyanokie High Point…
…Backtrack from High Point on BLUE (Hewitt-Butler)/Highlands to RED DOT on WHITE (Wyanokie Circular) – ORANGE (Outlaw) – YELLOW (Wyanokie Crest) towards Otter Hole – GREEN (Otter Hole) – briefly on BLUE (Hewitt-Butler) to lot
Parking: N41 02.750 W74 21.027
We pulled in to the lot at 8:00 am sharp and were surprised to be the only car… until I saw the sign saying the lot was open 8:00 am to 8:00 pm… hmm never noticed that before.
Good thing we hadn't left earlier. The lot was packed when we left.
Wildlife spotted: turkey vultures.
Post-hike reward: Iced Caramelized Honey Lattes (note for our future selves: nearest Starbucks seemed to be in Pompton Lakes).