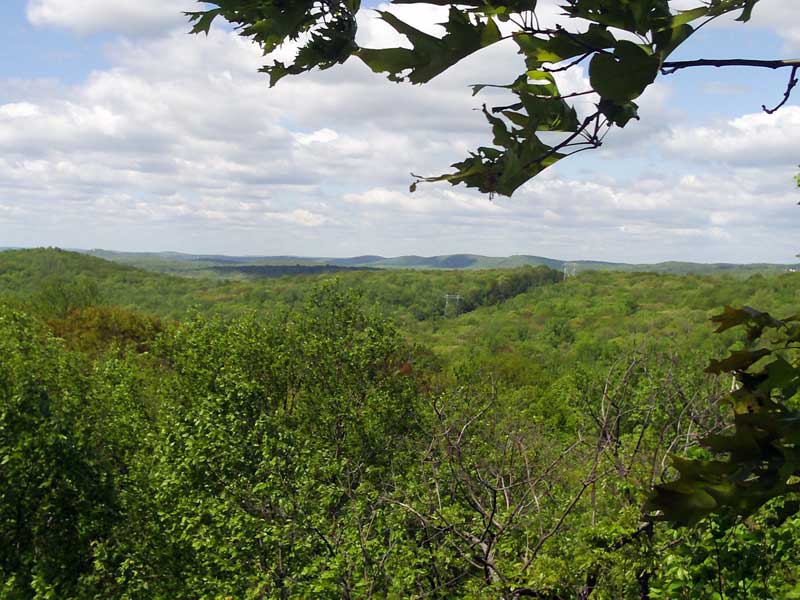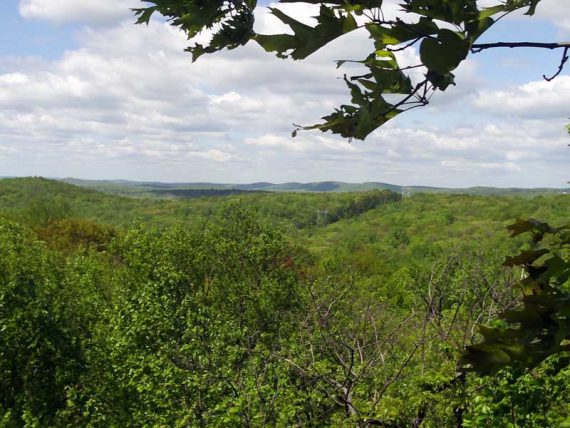 Hiking to Lucy's Overlook and the glacial erratics in Pyramid Mountain.
4.6 miles round trip, moderate trail surface and elevation gain; one slightly difficult rocky descent.
BLUE to WHITE to RED (white stripes) to BLUE to WHITE/YELLOW to WHITE to RED to BLUE (not as complicated as it sounds – it's a small park)
For detailed hike directions and more photos visit our main Best Hikes in NJ – Pyramid Mountain page.
This route takes in the glacial erratics of the park plus two overlooks – one to the east where on a clear day you can see NYC (below) and Lucy's Overlook which faces west (at top of page).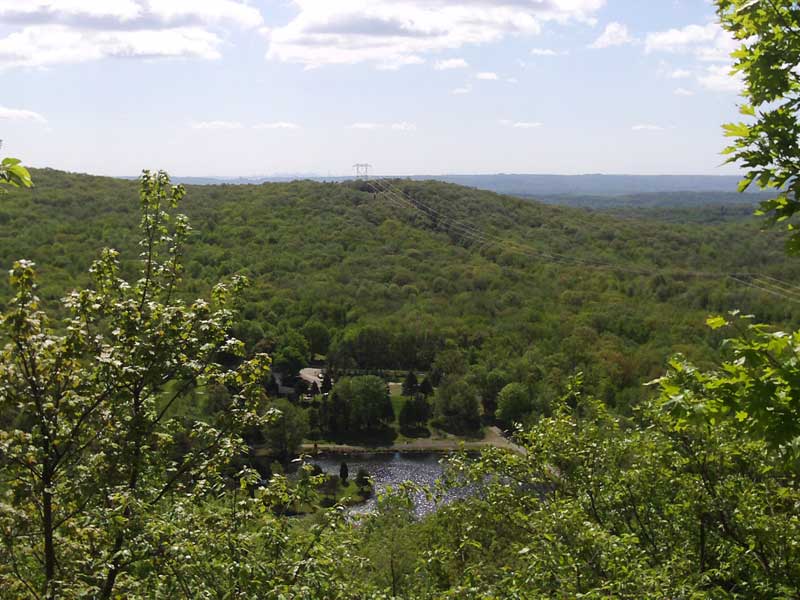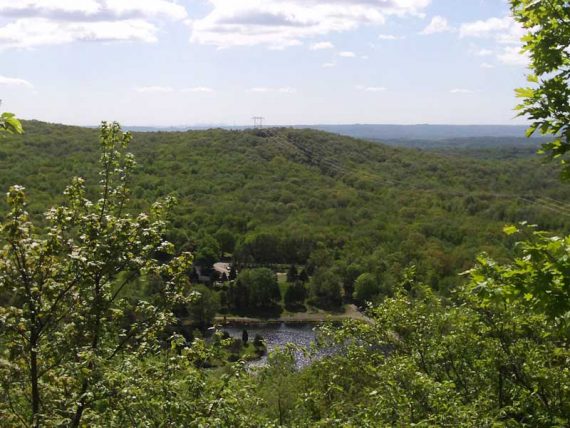 Nice spring weather today, sunny but very windy. We'd had a lot of rain, so the wet areas and streams may or may not be flowing for you.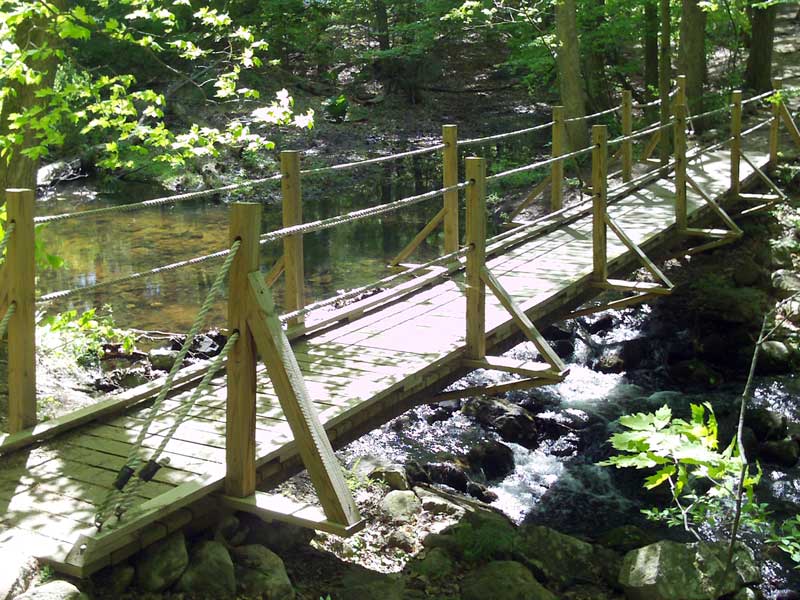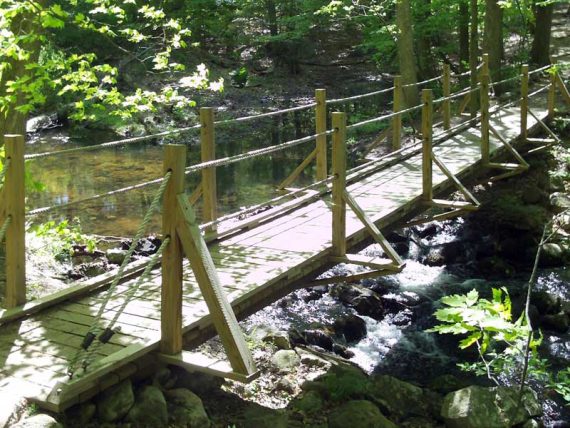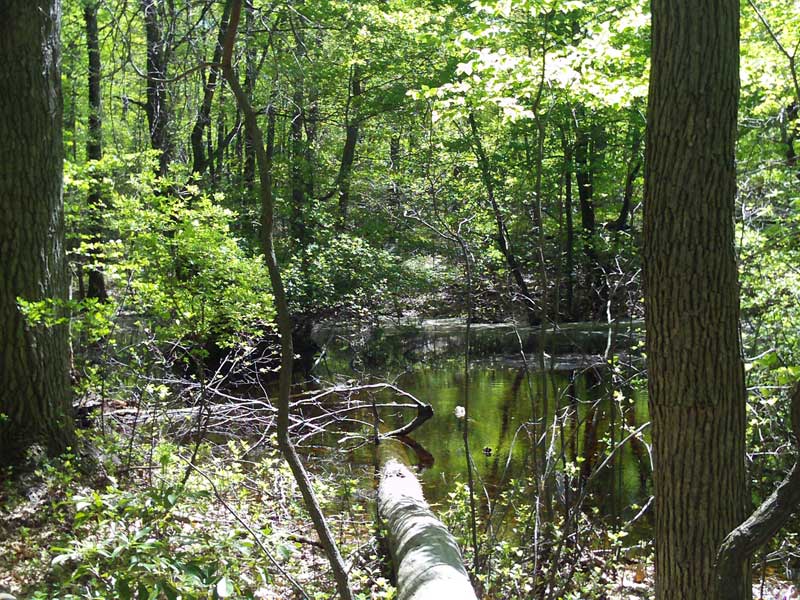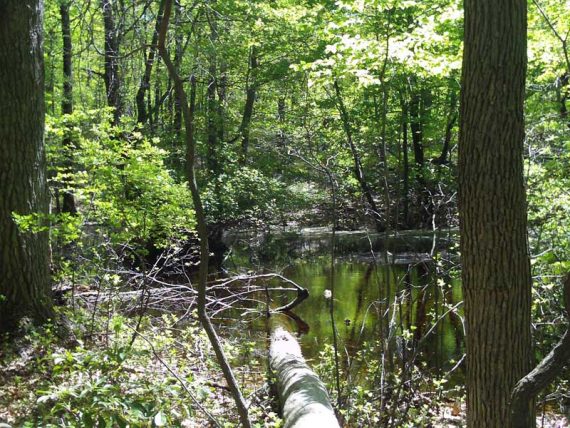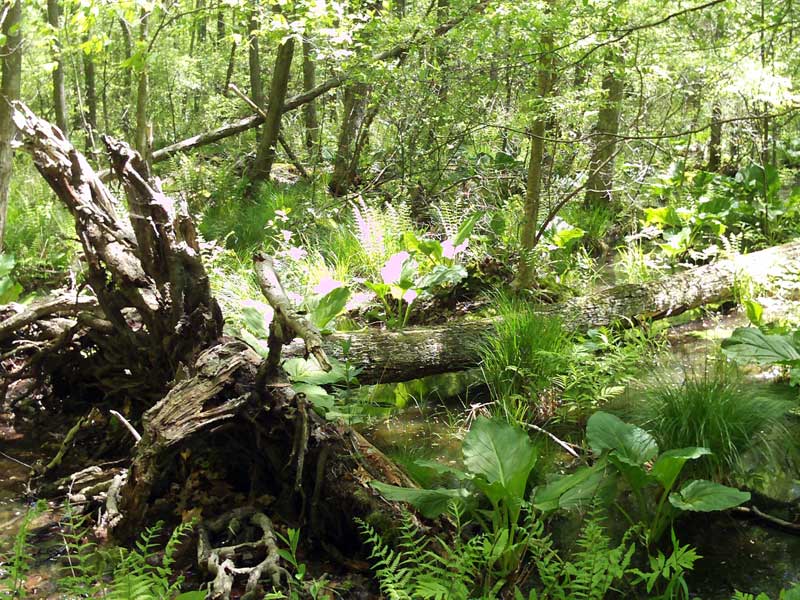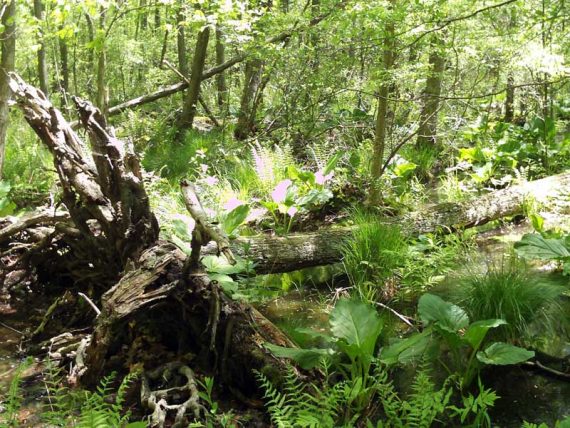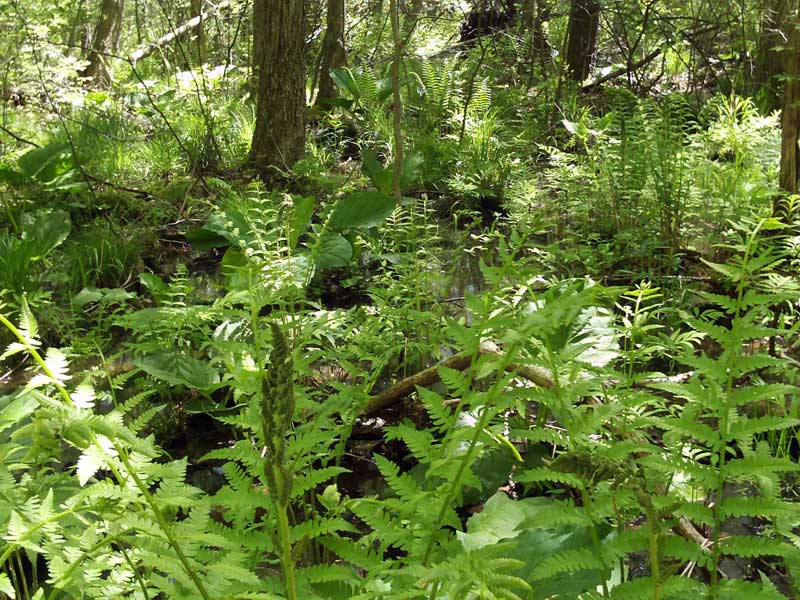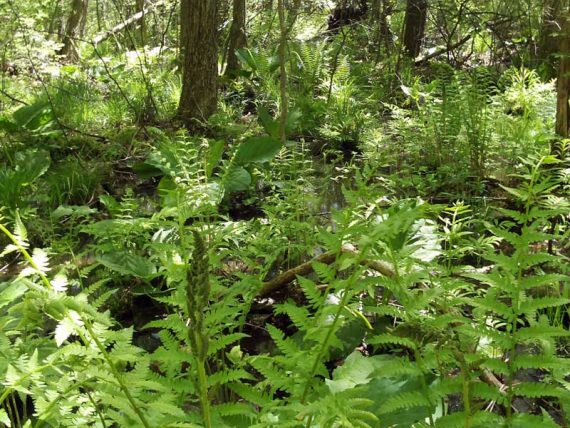 There is a visitor center and a trail kiosk with plenty of trail maps. The map is easy to follow and the trails are very well marked. The parking lot fills up quickly due to Tripod Rock and the other cool "glacial erratics".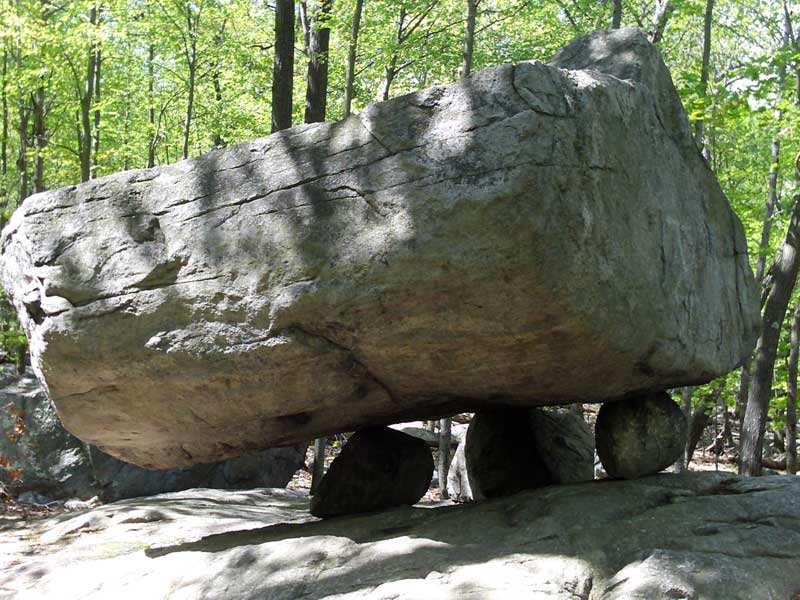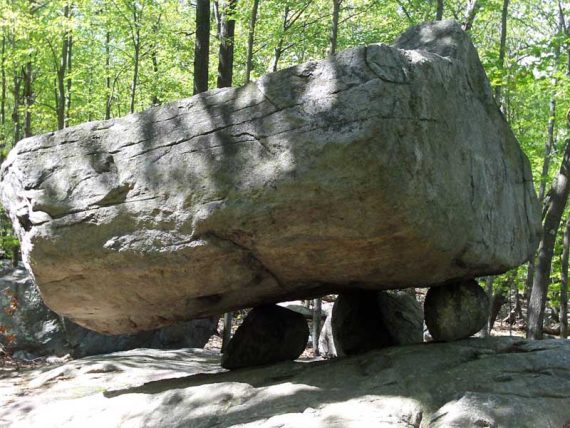 Whale Head Rock: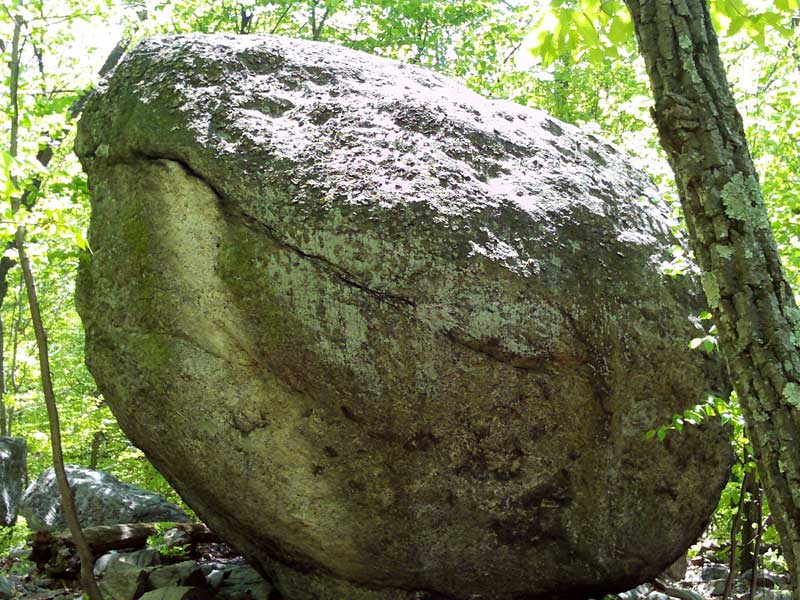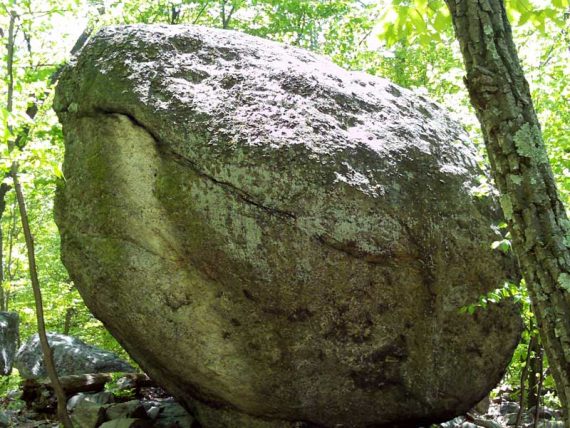 Bear Rock: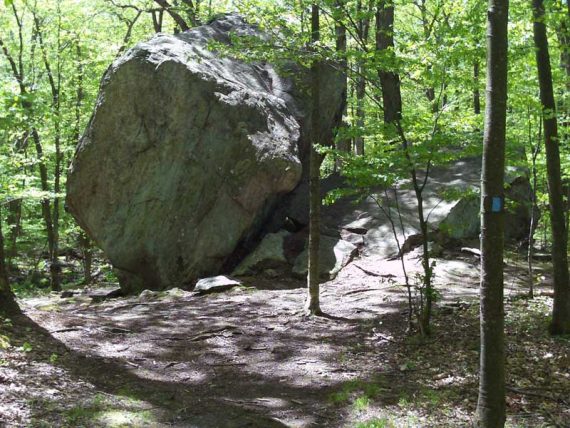 Restrooms: Portable toilet in the parking lot was clean and had TP. (Seasonal, was not there in the winter).