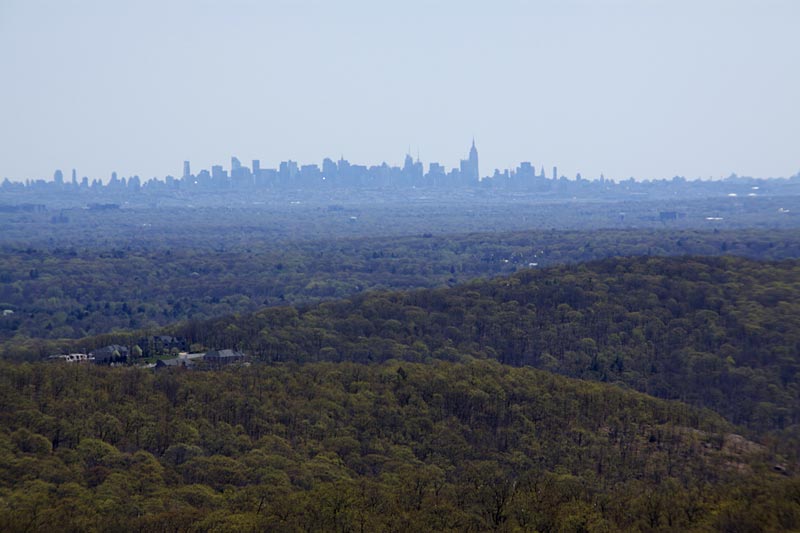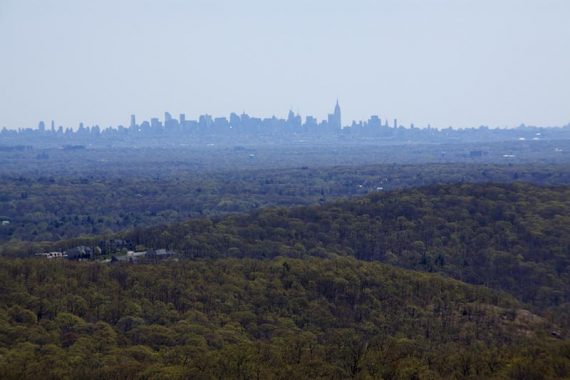 Multiple views on this hike, plus you can wander around Skylands Manor and the NJ State Botanical Gardens.
We did a 9.5 mile loop starting from Parking Lot A of the Manor:
Crossover (WHITE) to Halifax (RED) to Pierson Ridge (BLUE) to Crossover – past Ilgenstein Rock – Hoerferlin Memorial (YELLOW) – past Erskine Lookout – Old Guard (GREEN LEAF) to right on Ringwood/Ramapo (RED) to Crossover (WHITE)
…make sure you have map #115 of the North Jersey Trails map set so you can follow all that!
Complete hike details, photos, and video on our main Skylands Manor page.
Skylands Manor info is here: www.njbg.org and there is a map of the grounds you can print out and directions and info. Parking fee is charged from Memorial to Labor day.
The Manor is only open for tours one Sunday a month, but you can wander the grounds and the garden.
Formal gardens are not our cup-o-tea normally, as we really prefer trails… but we spent about 20 minutes wandering around taking pics before starting the hike.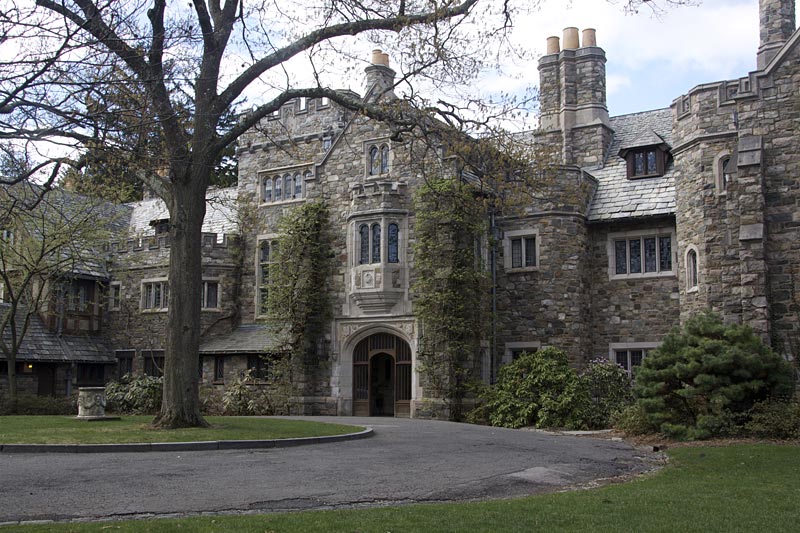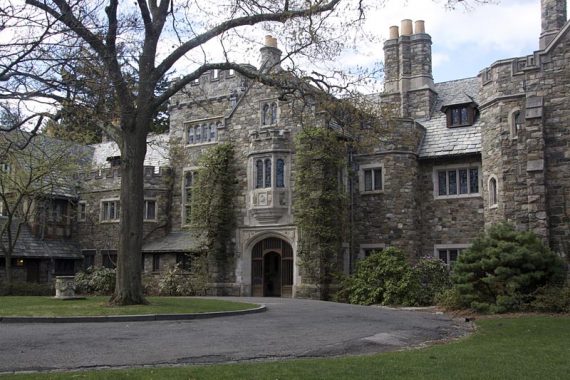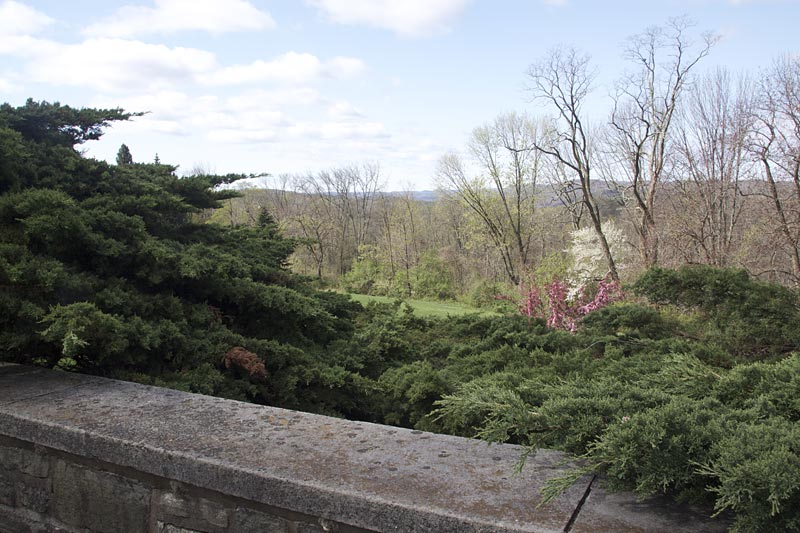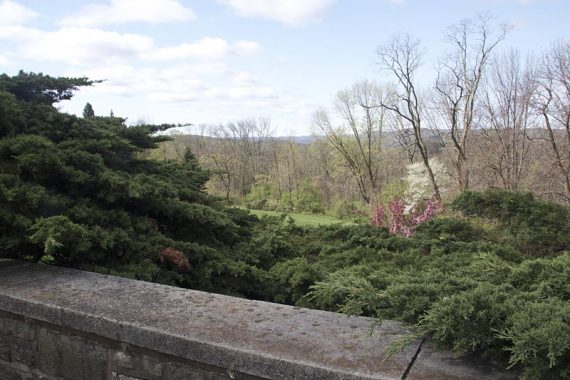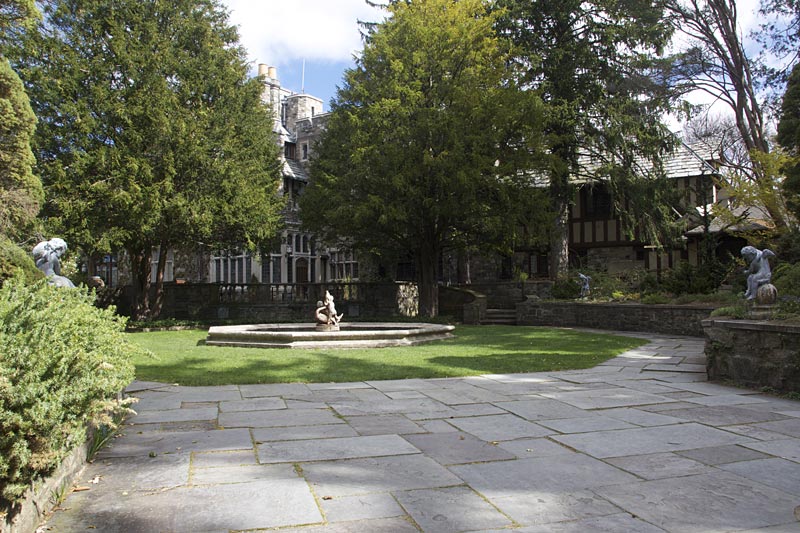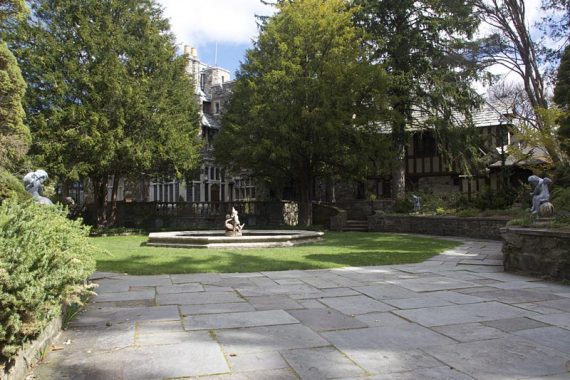 Things were starting to bloom and it's quite pretty and peaceful.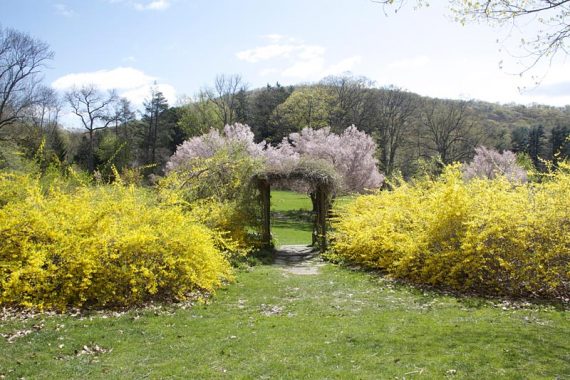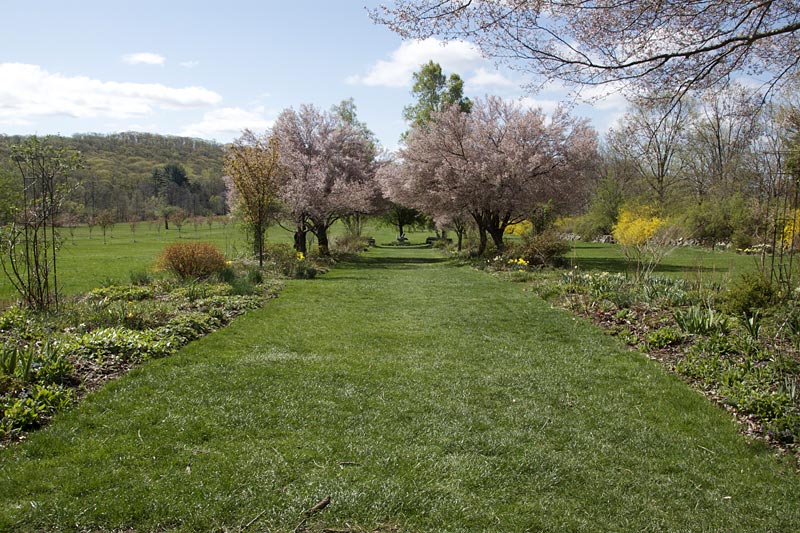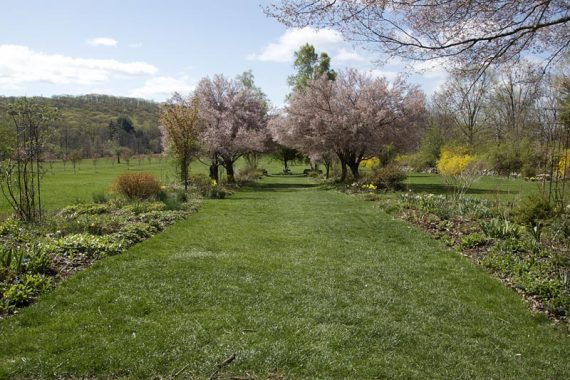 There are many paths that run throughout it that we did not check out. Note that they do not allow dogs on the grounds.
Crossover Trail: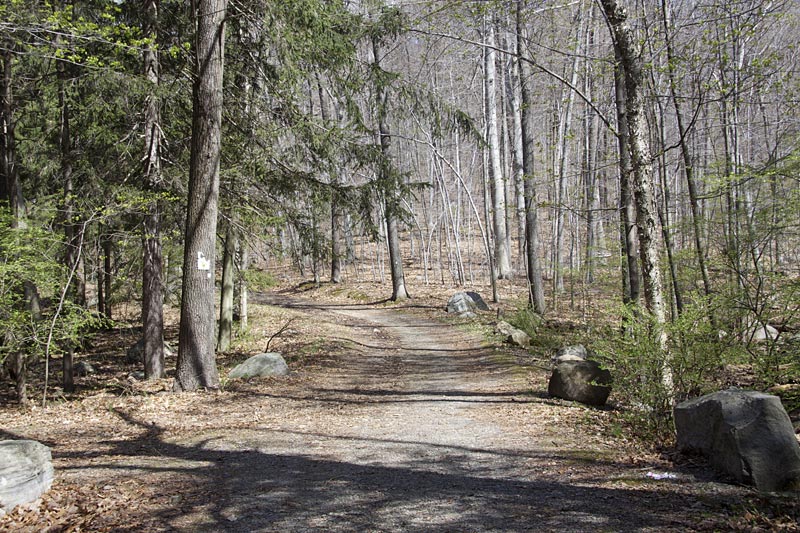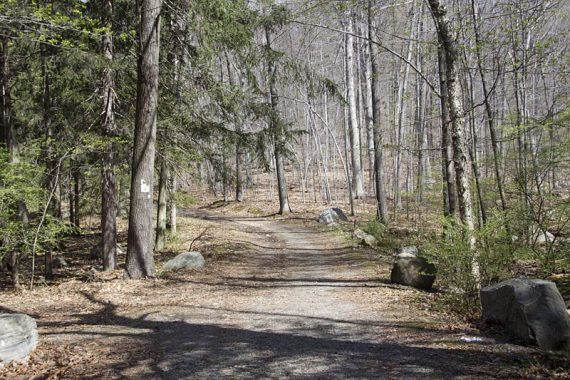 Halifax Trail heads uphill,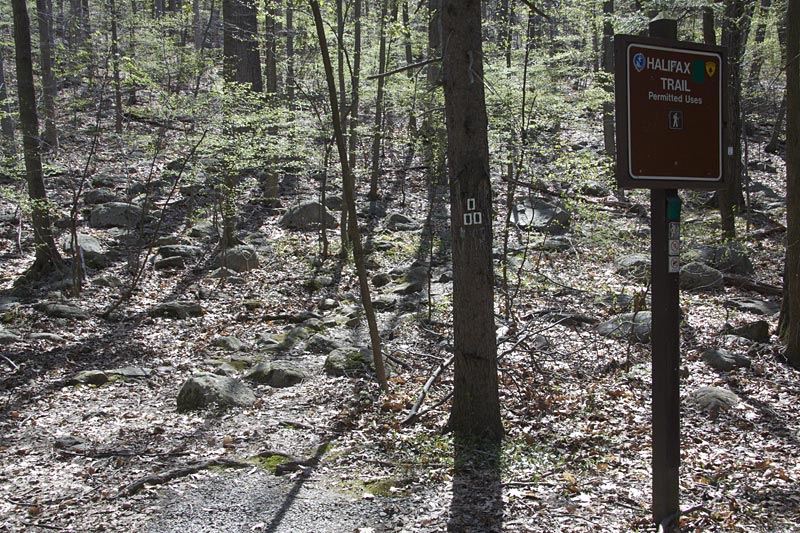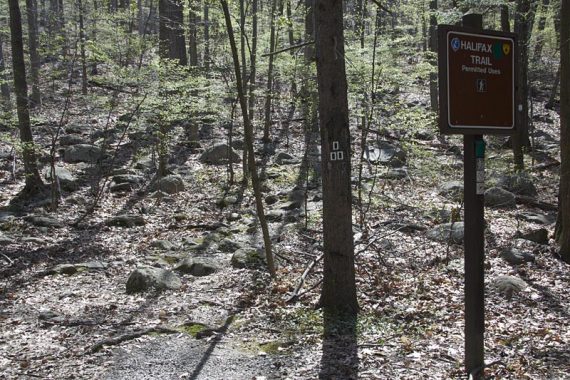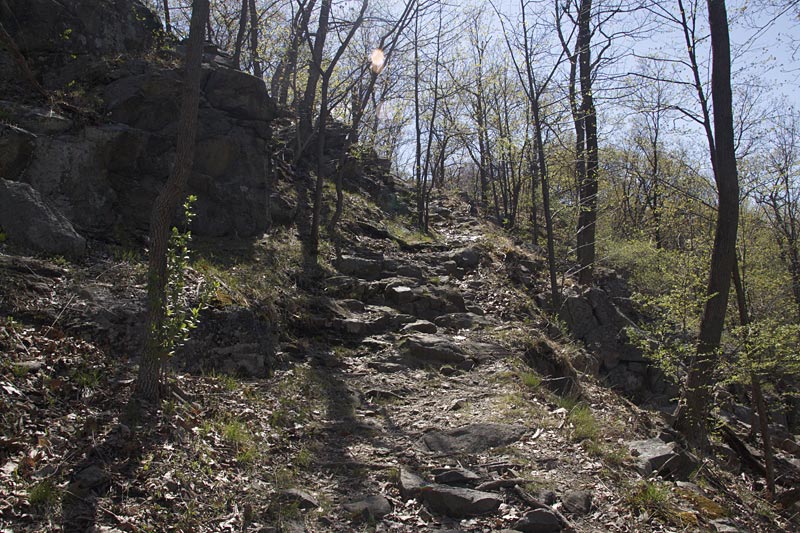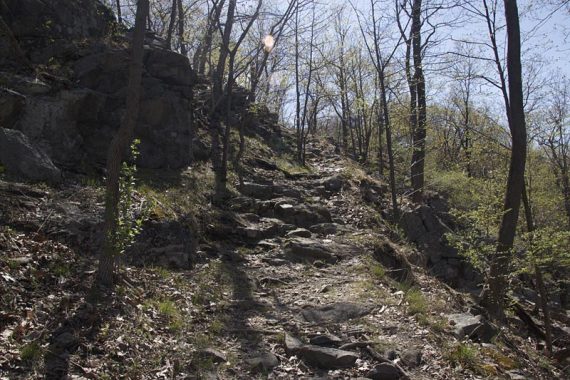 Limited view from Halifax Trail.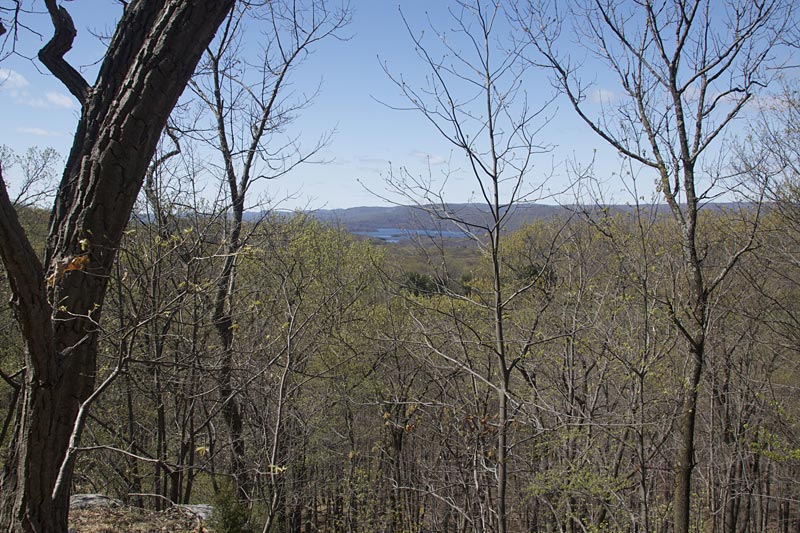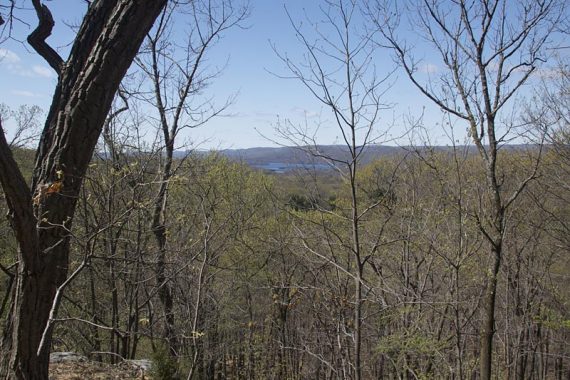 Glasmere Ponds.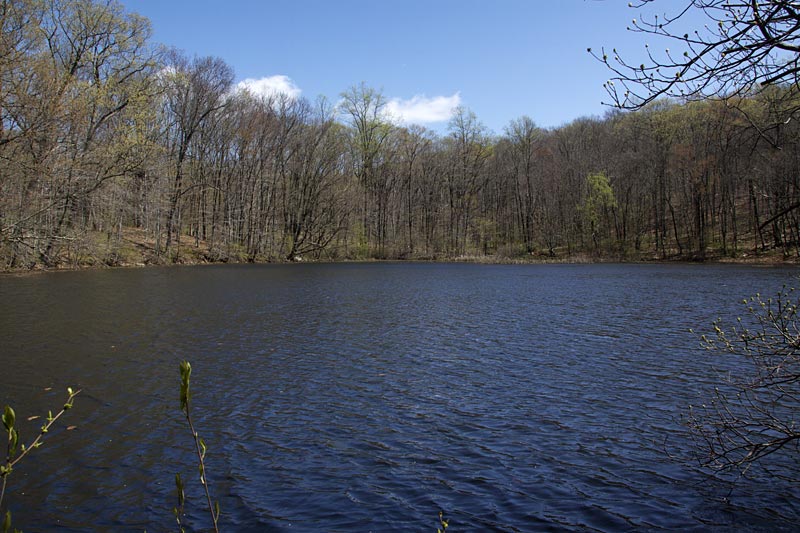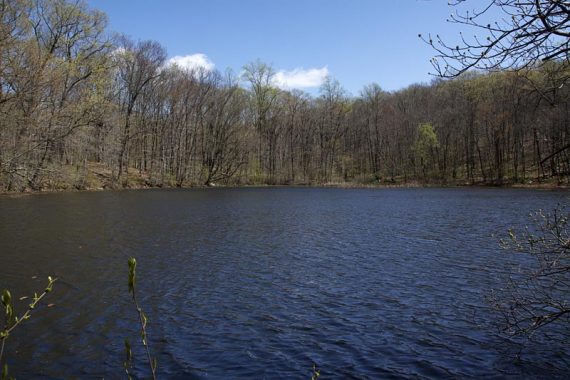 Hoerferlin Memorial.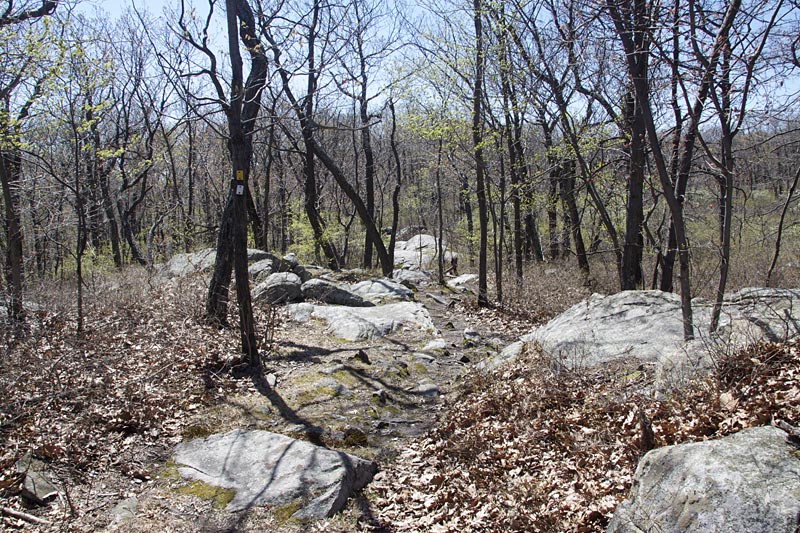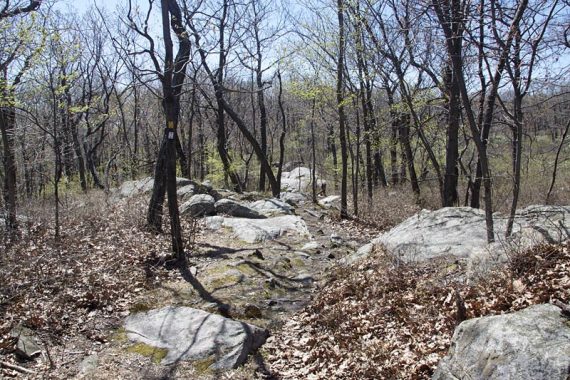 Ilgenstein Rock.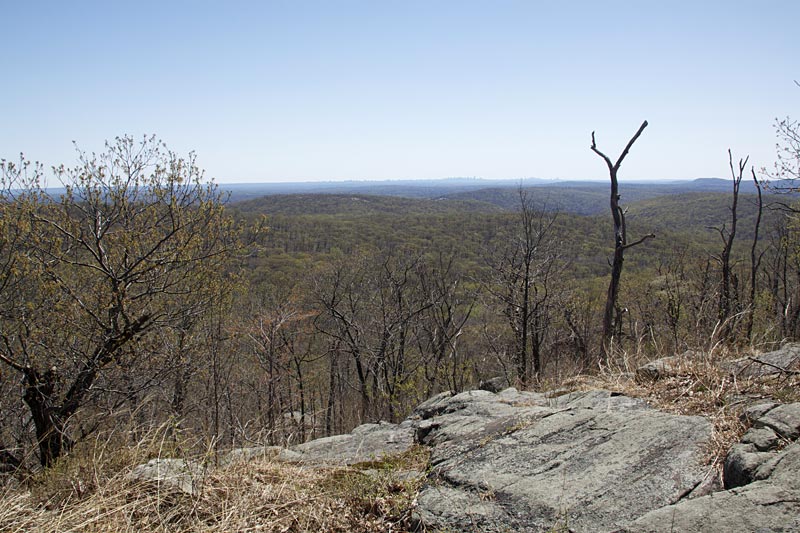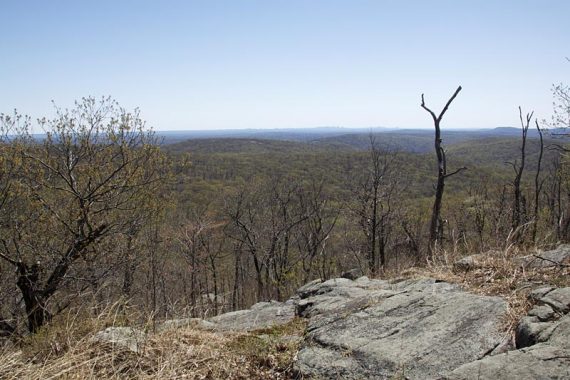 NYC skyline from Ilgenstein Rock: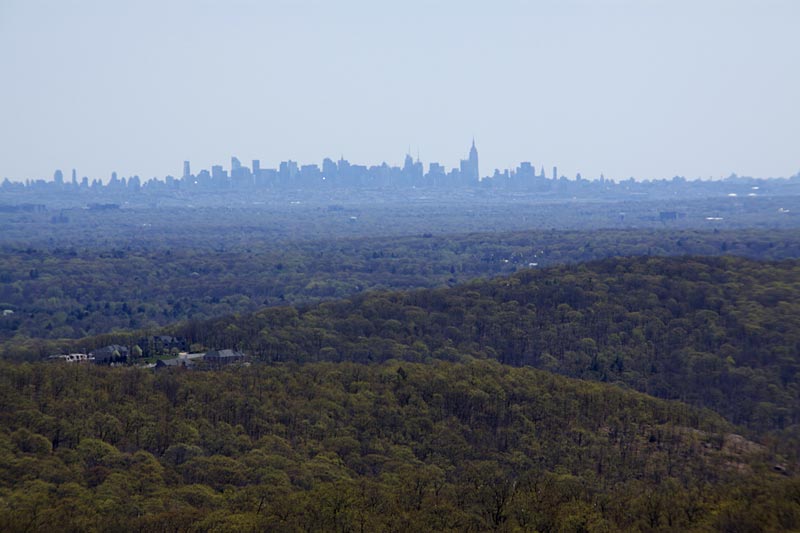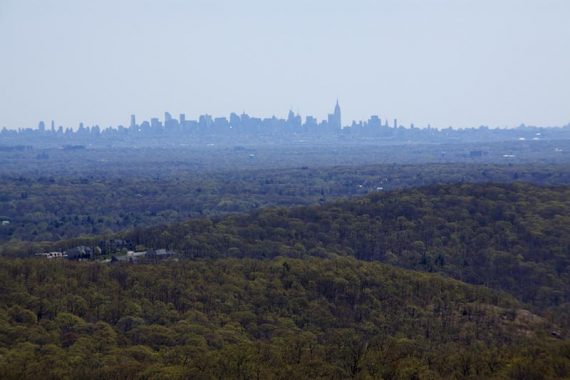 Erskine Lookout, view of Wanaque Reservoir.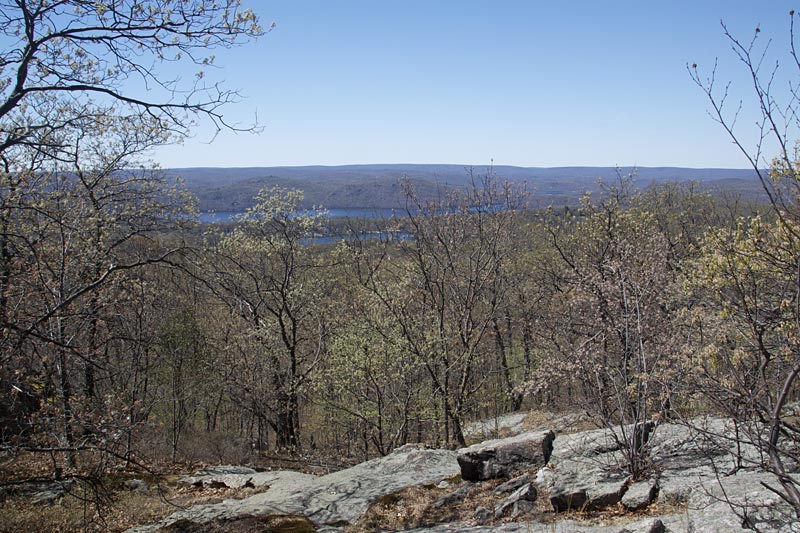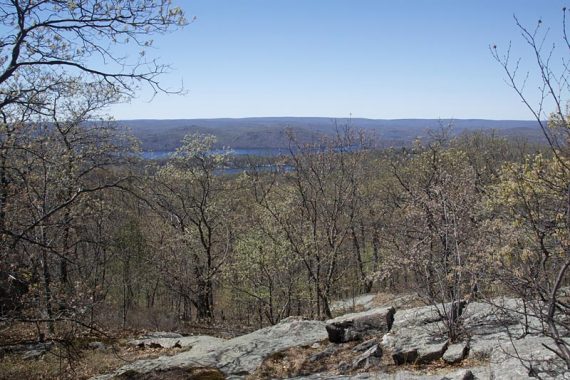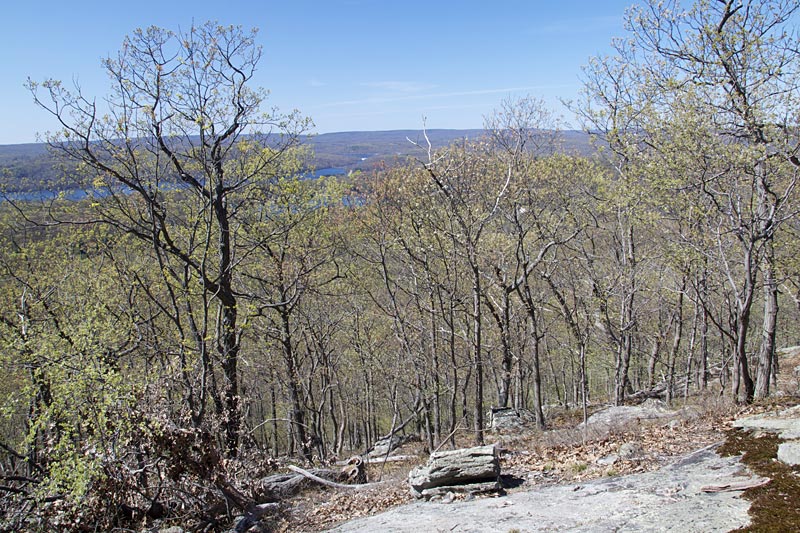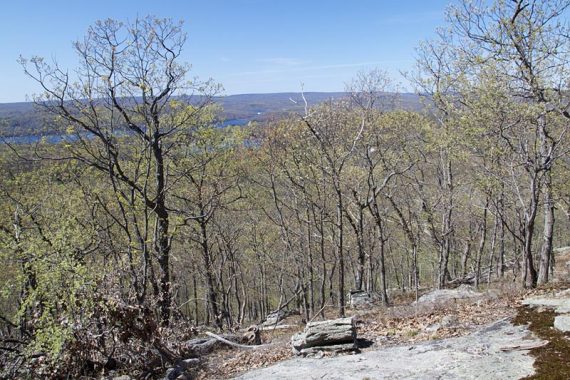 The only very slight negative is that the Ringwood-Ramapo (RED) trail must be biking also, and we had to get out of the way for quite a few bikers.
The trail in sections also seemed to be quite twisty and geared more for biking than hiking… but that's just our tastes. It wasn't a huge deal.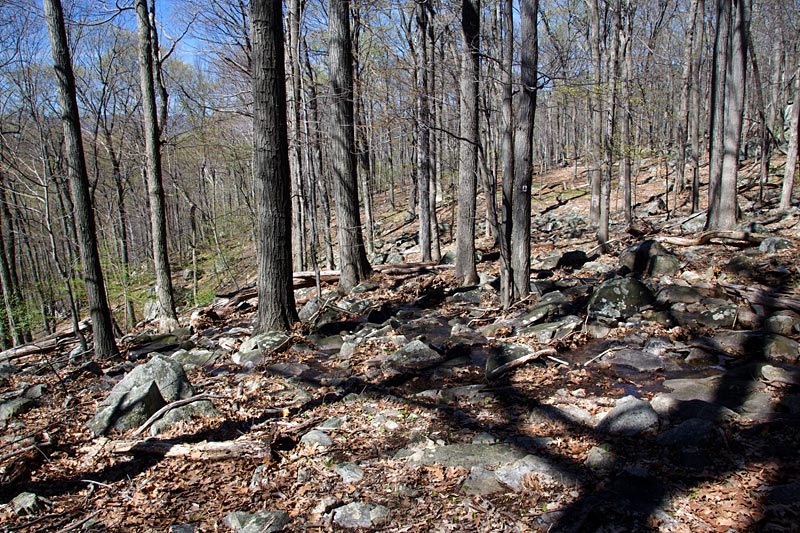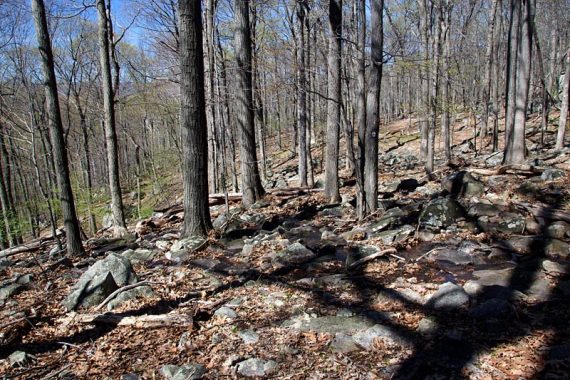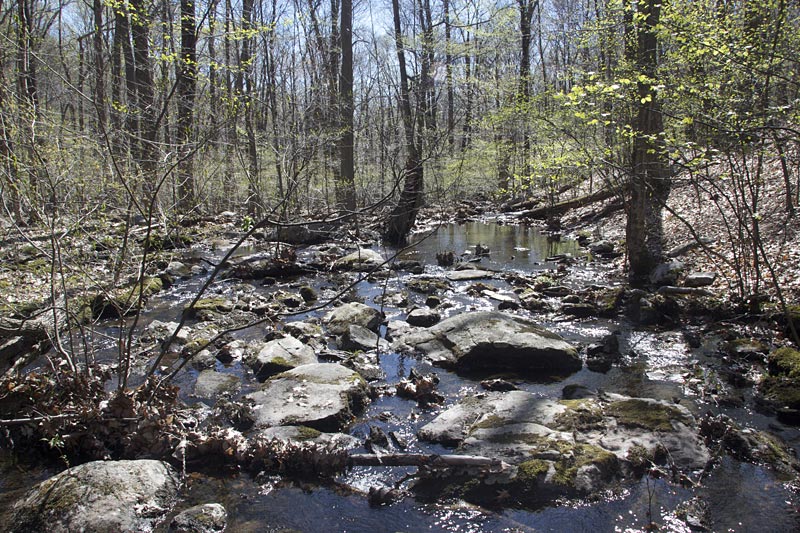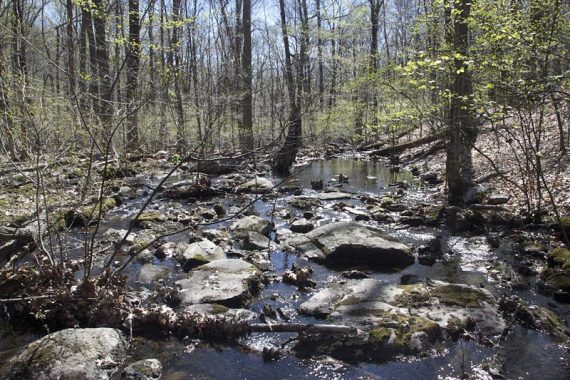 Crossing stream on large rock slab.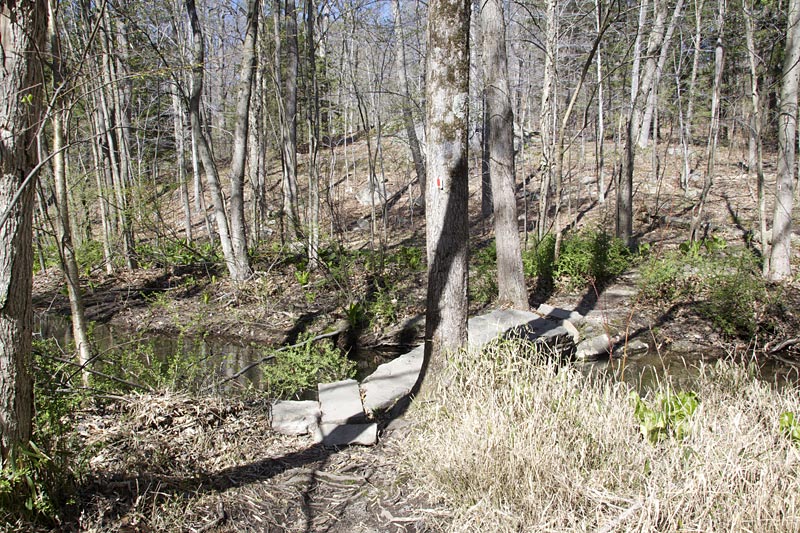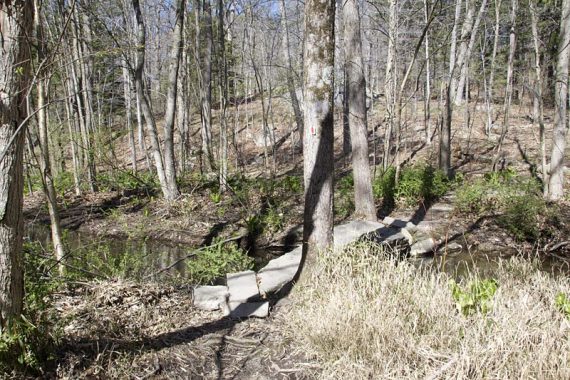 Last viewpoint.