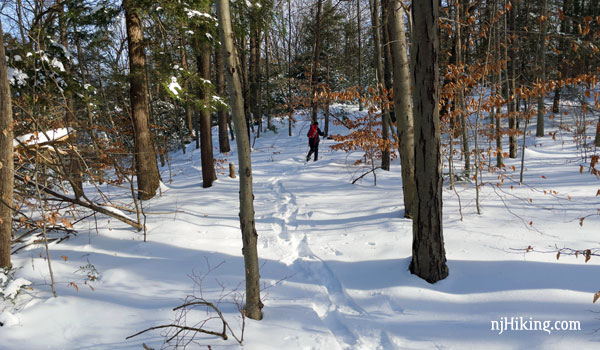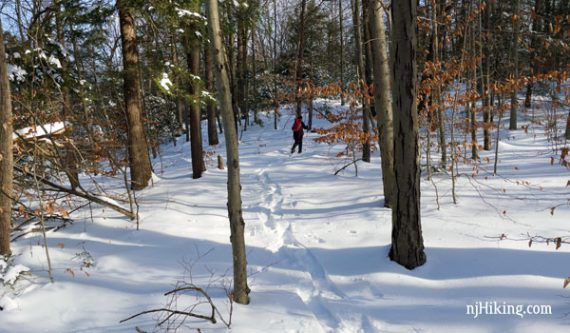 Snowshoeing past a historic furnace and along Wawayanda Lake.
Using snow depth maps from our snow resource page and our Hike Finder Map, I determined Wawayanda would be a prime choice to take advantage of a recent snow storm.
It was a good choice and, yes, we do use our own site to select hikes. Sorry folks, it's not all about you. :)
For complete hike info visit our main "Wawayanda Furnace Loop" page.
It was early morning and the car read 4 degrees as we pulled into the lot. No wonder we were the only ones there. Brrrrrisk.
I'd brought the Ignik hand warmers that I still had from last February's Cairn Box and they did help thaw my icy fingers a bit.
The main path along Wawayanda Lake was already broken by snowshoes, boots, and a few skis.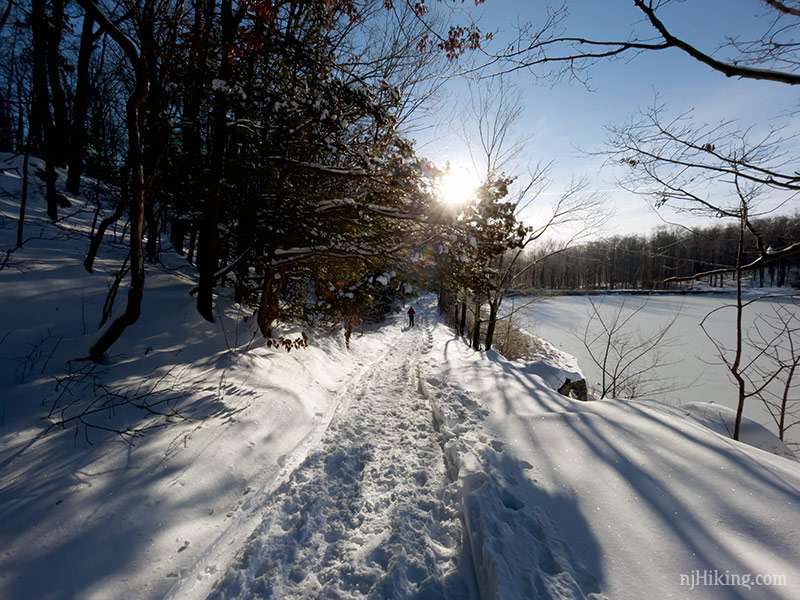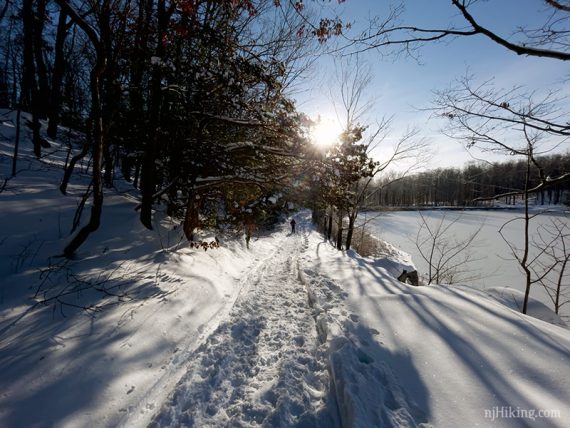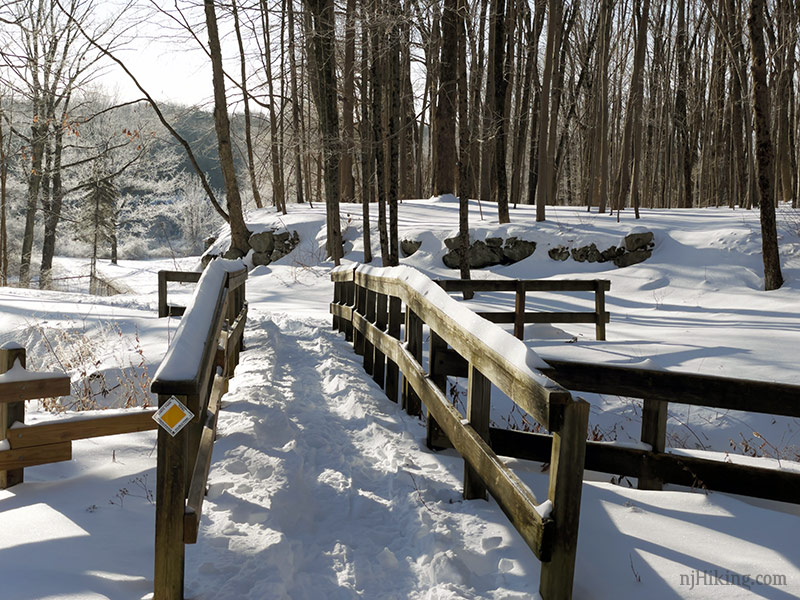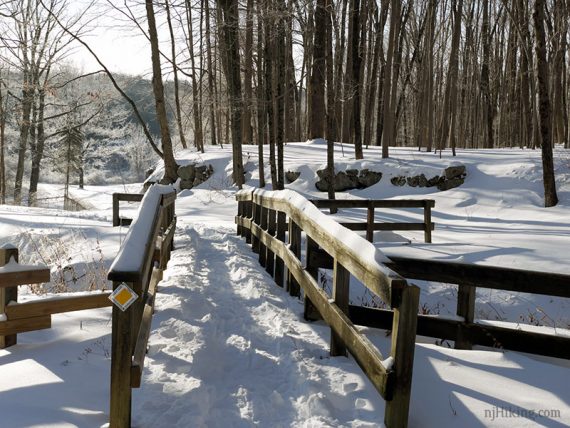 I figured we'd head past the furnace and take the wide, slightly inclined, Laurel Pond trail.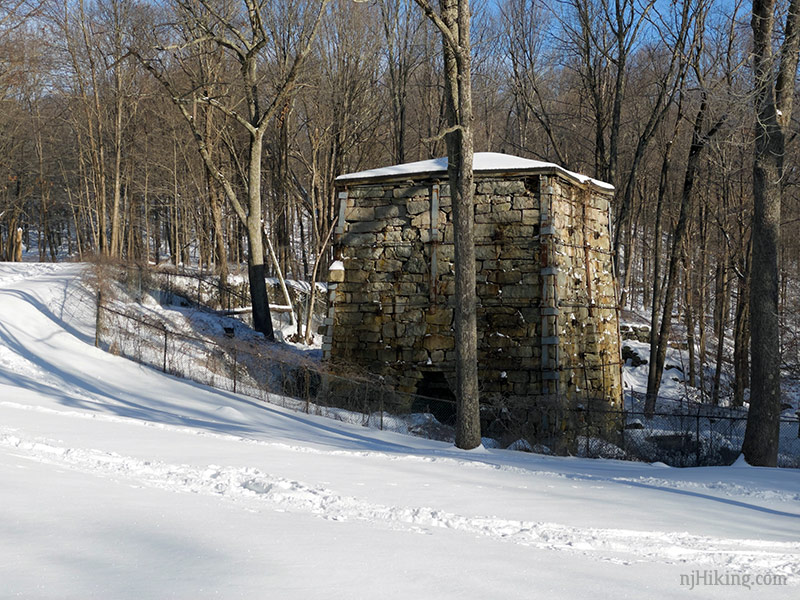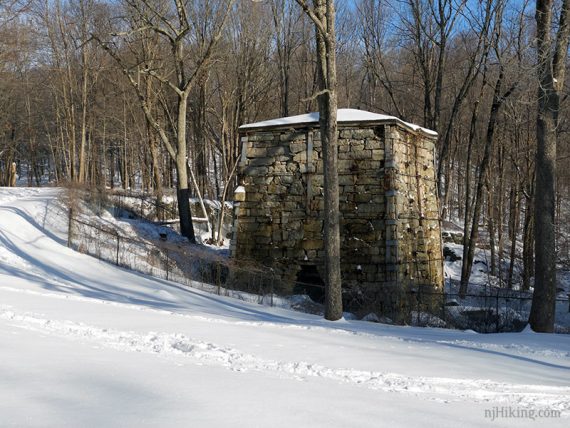 It had snowed two days prior, so we had no idea what condition the trails would be in and this route gave us plenty of options.
We could have bailed off on to Wingdam if need be, or extended it tons of ways off of Laurel.
The only track in the 8 or 10″ or so of snow was made a snowmobile – not something we expected.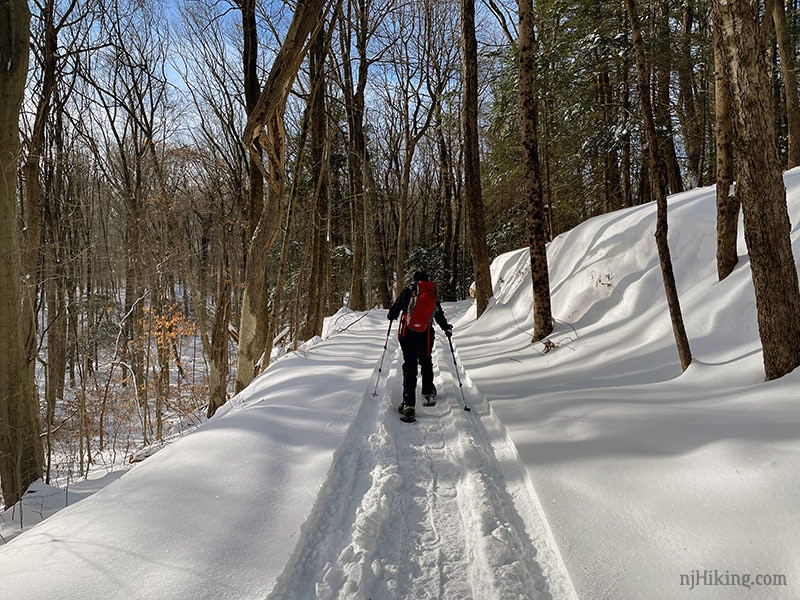 This made snowshoeing somewhat awkward and we debated taking pristine Wingdam but that loops back and it was way too beautiful out to shorten it.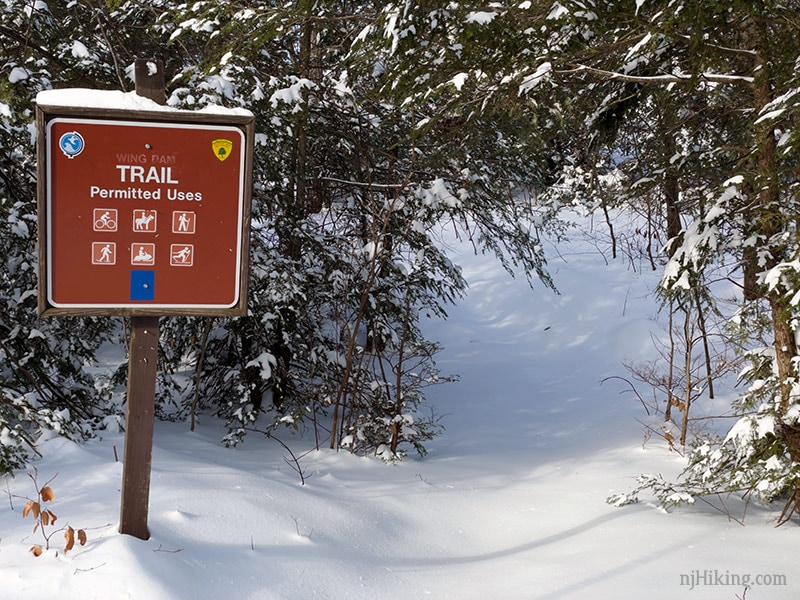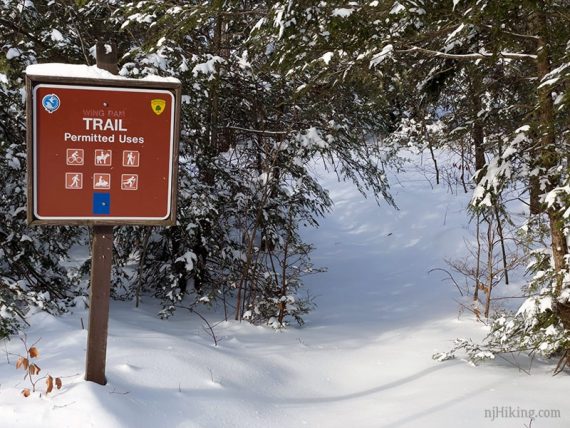 Ultimately we decided to stick to the plan of taking Wawayanda Lake Connector to Wayayanda Lake Loop (the trails formerly known as "Sitting Bear" – the park has recently changed some names/blazing).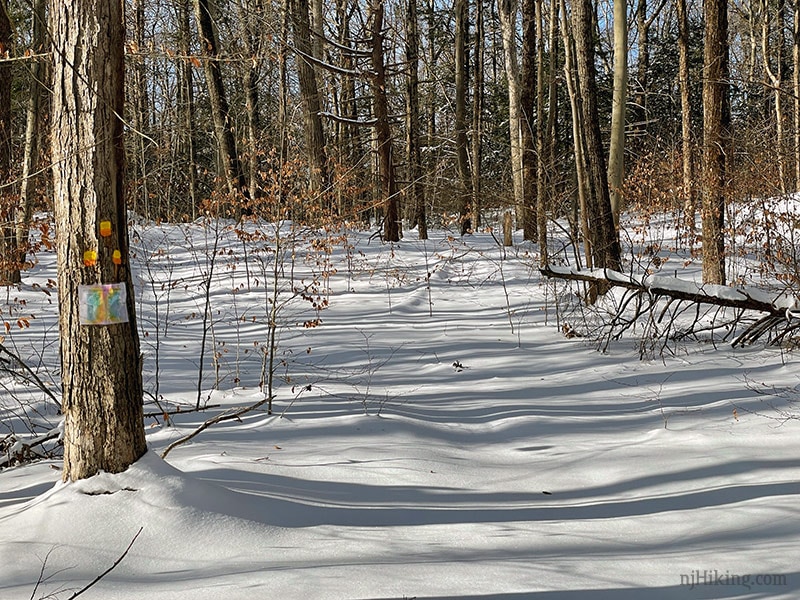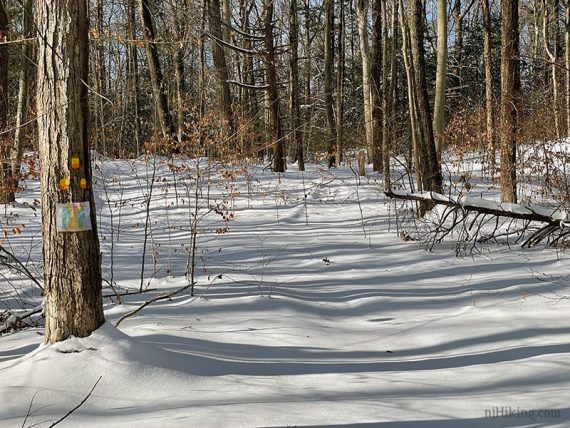 This whole trail was unbroken, perfectly powdery snow. Score!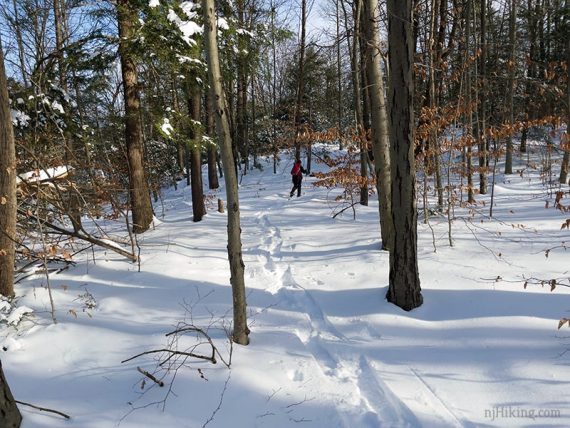 The snowshoes we got a few years ago required almost no effort to break the trail. There were times I forgot I wasn't just hiking.
The rhododendron tunnels were all droopy in winter: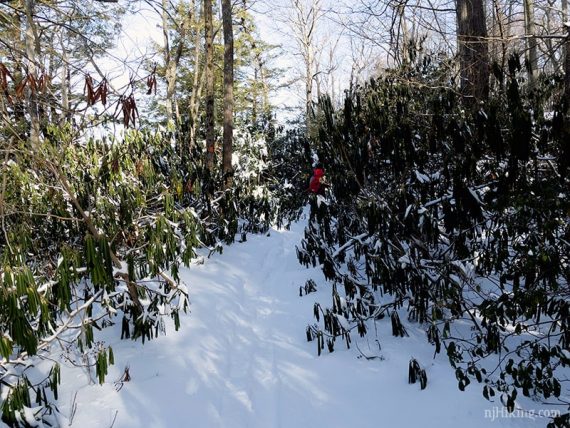 Eventually the trail winds closer to the lake and we took a snack break at our usual rock.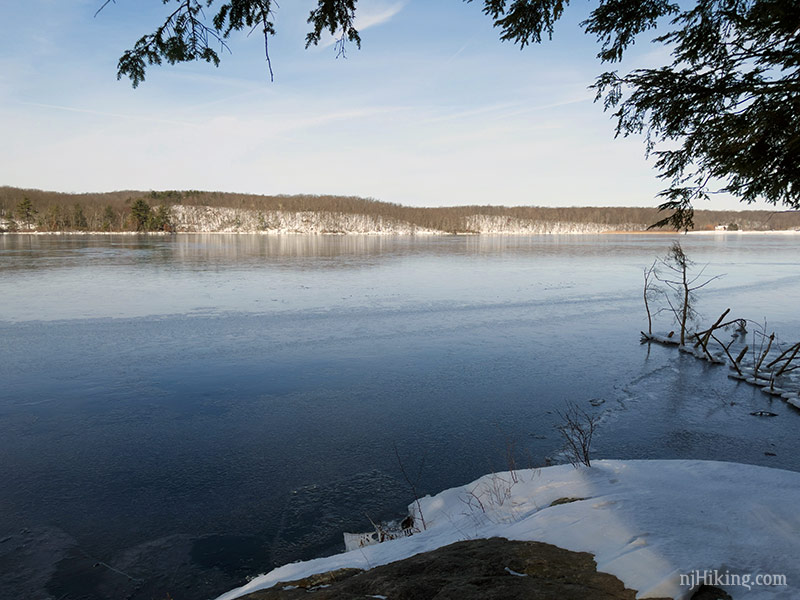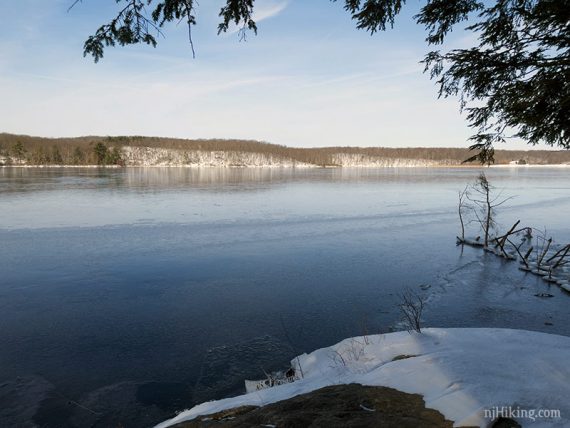 We continued on the Wawayanda Lake Loop past the wing dam.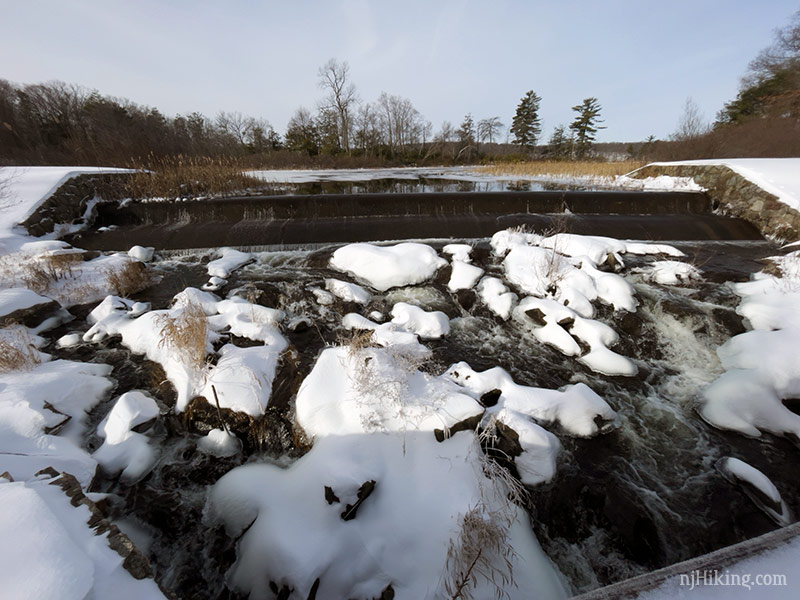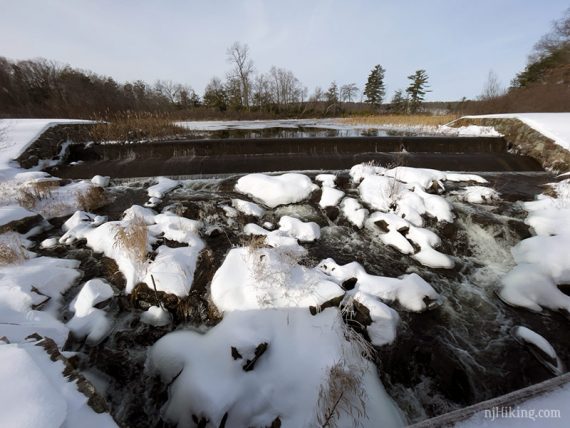 And finally made our way to the main dam at the end of the frozen lake.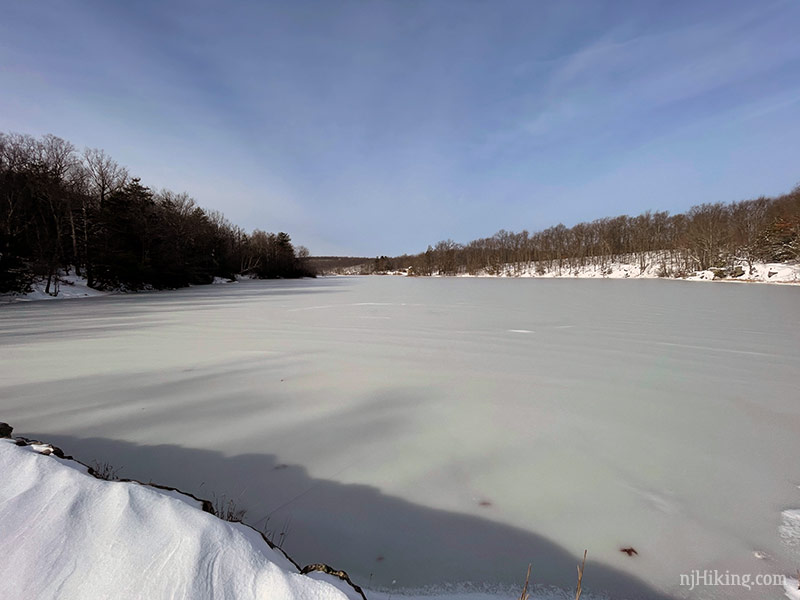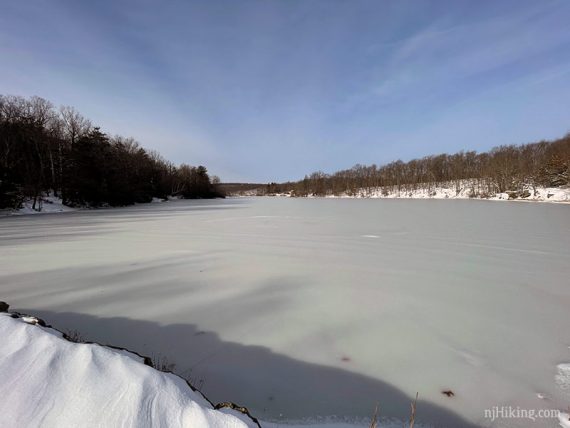 We were out just about three hours so now there were a lot more people around the parking area and even several snowmobiles unloading in the parking lot.
Miles: 3.9
Post Hike: The Starbucks we usually hit on the way home from this area was closed (the horror!) so we had to wait a bit longer until we could warm up with a latte with Irish Cream syrup.
Bonus: Ordered crowlers ahead at Jersey Cyclone which is right off of 287 on the way back – Nightfall porter and a sour from their Uncharted series.