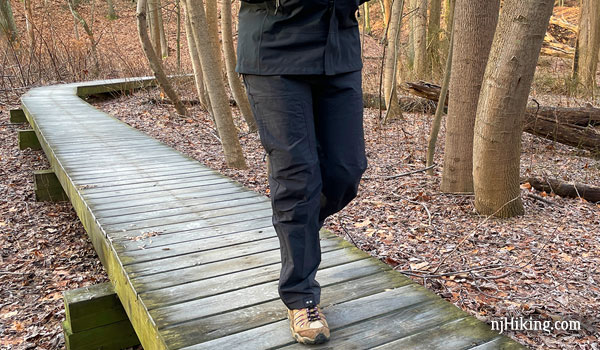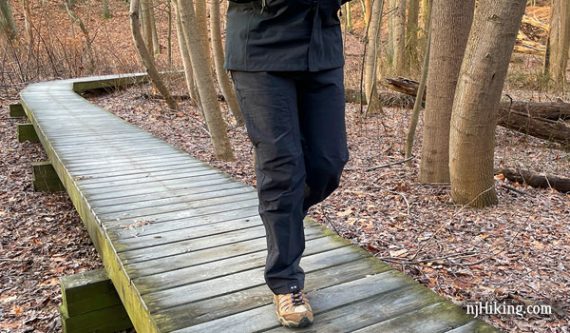 Kuhl's Klash is a comfortable softshell pant for adventures on the trail and off.
Just as I was looking into getting a pair of softshell pants for winter, Kuhl contacted us again to review some clothing. Perfect timing.
Tom had recently bought their Traverse softshell pant and I was feeling a tad jealous to be honest.
For the review I selected the Klash (women's – there is also a men's Klash) and Tom chose the Renegade.
Disclaimer: Kuhl provided a complimentary pair of pants for review, but did not provide compensation or exercise control over the content of this post.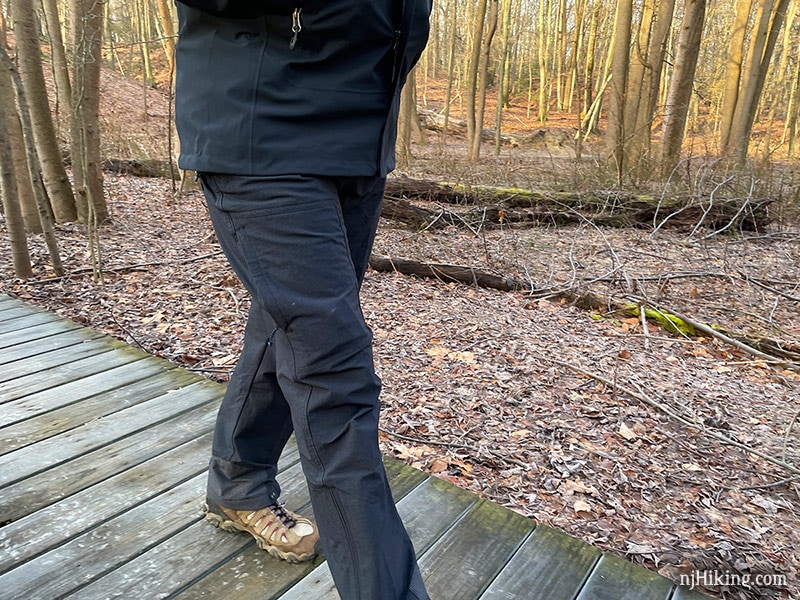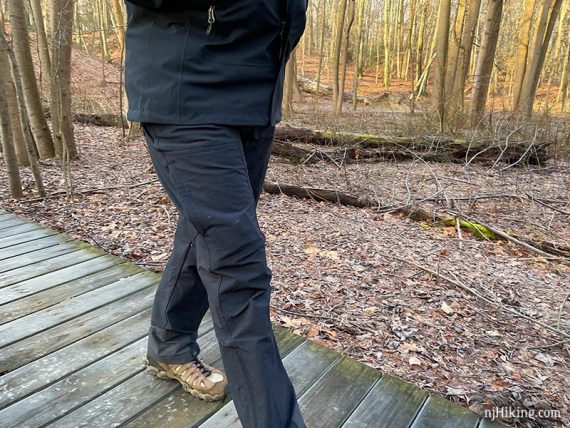 ---
Appearance & Fit
The material is rugged with sturdy feeling seems and zippers. It feels like it could brush off thorns with ease and basically handle anything a trail could throw at you.
These pants say bring it.
Kind of like getting a pair of Toughskin jeans as a kid. Those things were nearly indestructible and a license to play outside.
But unlike jeans these pants are stretchy with a good range of movement. And they don't look like technical pants so they work for casual use too.
There are two colors available, a grey Carbon and a nearly black Gotham (in the photos). The fit is relaxed and there are two inseam choices.
I ordered my normal size and had to figure my inseam in inches as that's not often an option in women's pants (usually stuck with petite, regular, or tall).
Now, I don't have a lot of luck finding pants that fit and seldom order them so I was frankly shocked when these fit right.
(It drives me slightly nuts that Tom can order his size and inseam and get a great fit on pretty much any pant while I need to try on at least 3 million pairs in two sizes each and settle on one that is meh. But such is life.)
Related: Kuhl's Konfidant Air Pant; Kuhl's Interceptr Jacket; Kuhl's Vara Hoody
---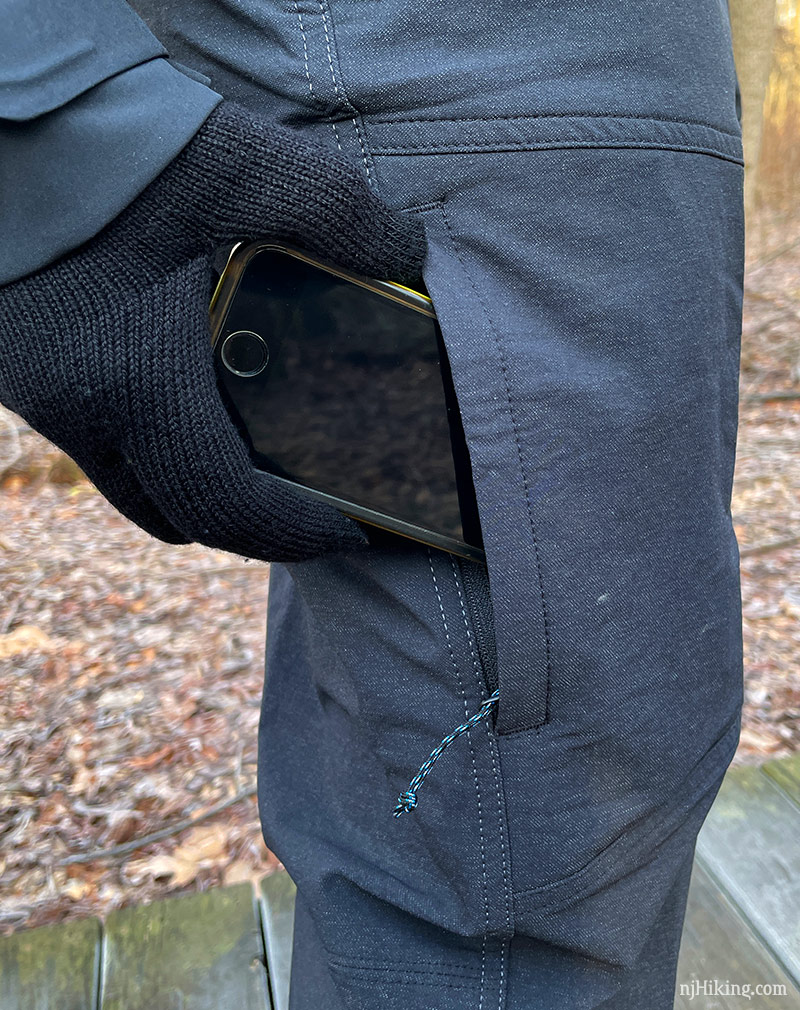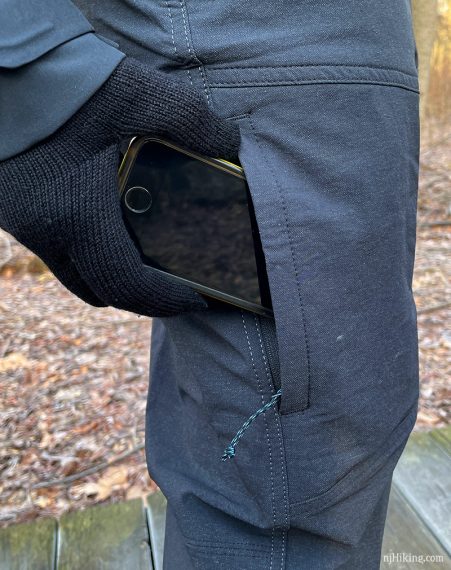 The Specs
Flexwurx abrasion resistant stretchy softshell fabric
Durable Water Repellent finish; wind/ water resistance
Internal drawstring waistband
Cuff guards on the lower inside leg
Boot hook
Zippered pockets
Gusseted crotch, articulated knees
Zippered pant bottom and boot hooks to secure the pant are nice touches.
I somehow always manage to kick the lower inner calf of my pants, especially with muddy boots, so I love the cuff guards.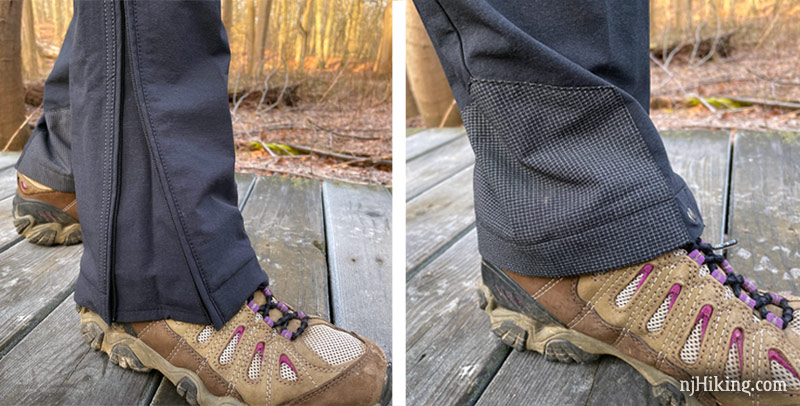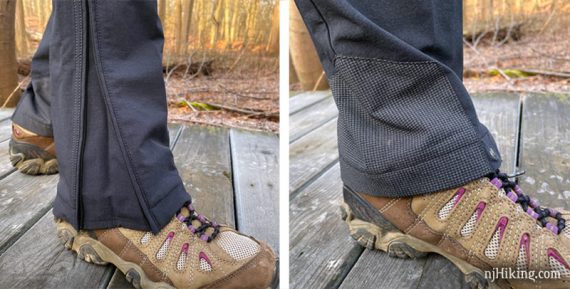 There are front, back, and thigh pockets – all with sturdy zippers.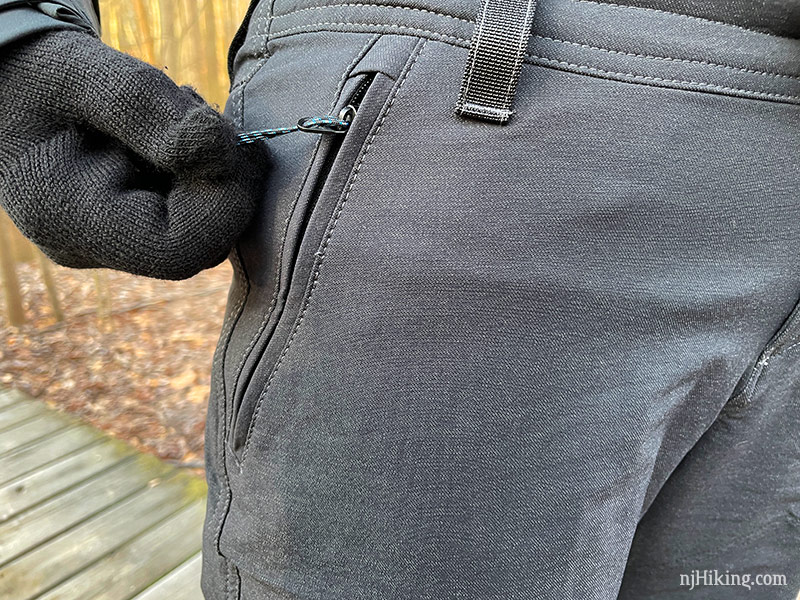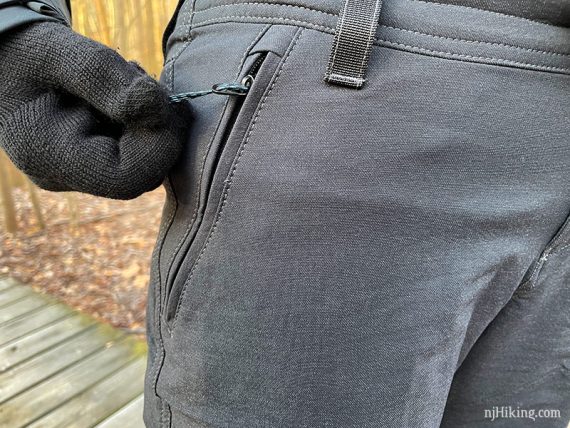 ---
Performance
These are great for cold and/on wet weather. For chillier temps I add a thin layer underneath.
Overall
Kuhl's Klash Pant is rugged enough to handle adventures but nice enough to wear around town.
—
Original review: 1/20/21.