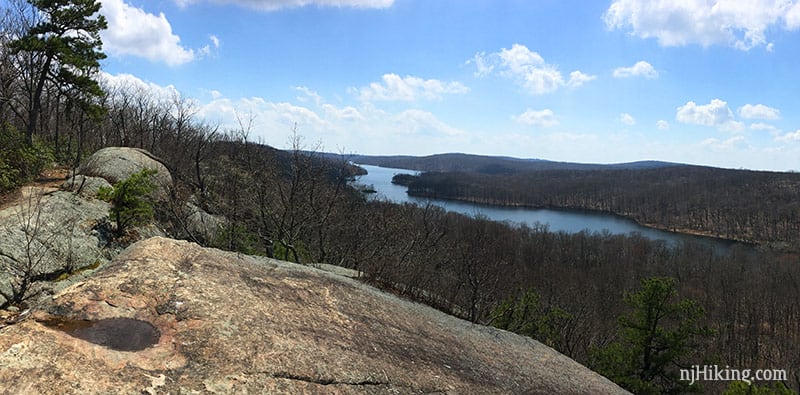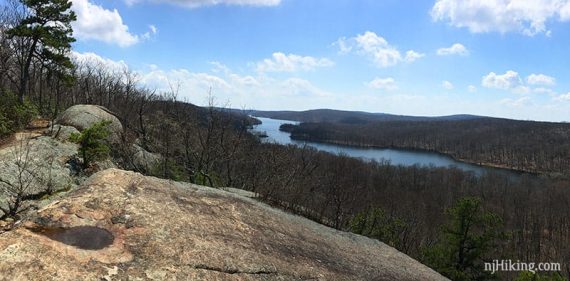 We wanted to do another challenging hike so we headed out to Splitrock, which we hadn't done since 2015.
The temperature was pretty nice in the 50s but the springtime gnats were on the annoying side.
Some construction was going on at the launch area which will make launching kayaks here way easier.
Complete hike details, photos, and video on our Splitrock Reservoir page.
Early on in the hike, we decided to take an unmarked side trail to some viewpoints marked on the map that we've never done. The trail brought us to the edge of the reservoir.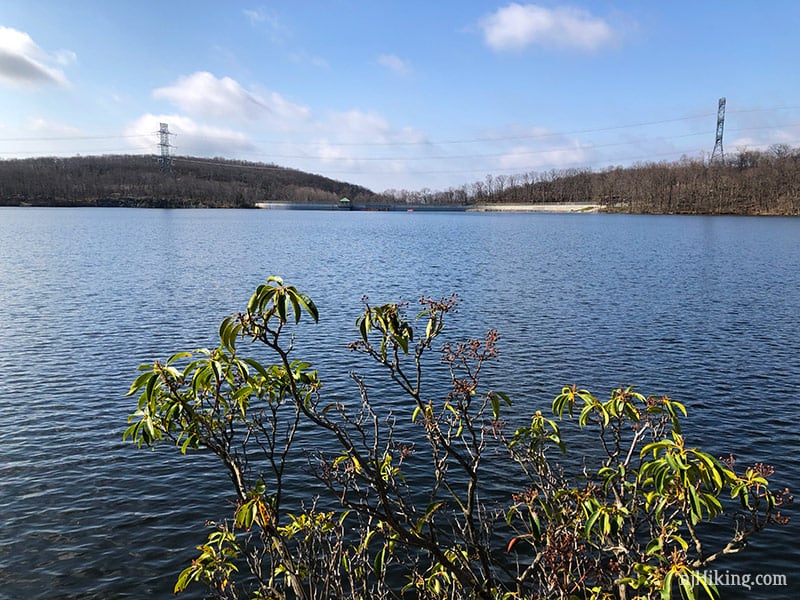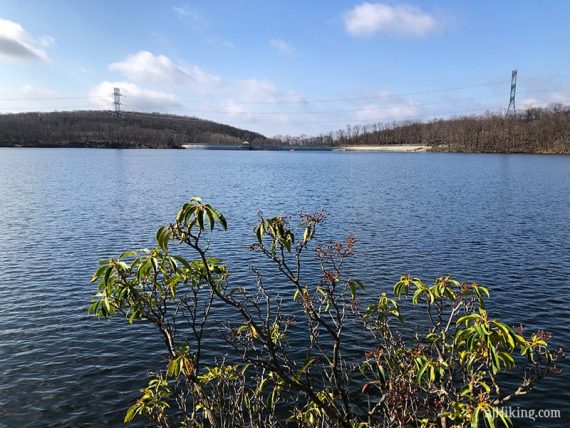 We made our way back to where the stream needs to be crossed.
Even though there was now a rope, it was tricky, and we had to pile up a few sticks to make our way across.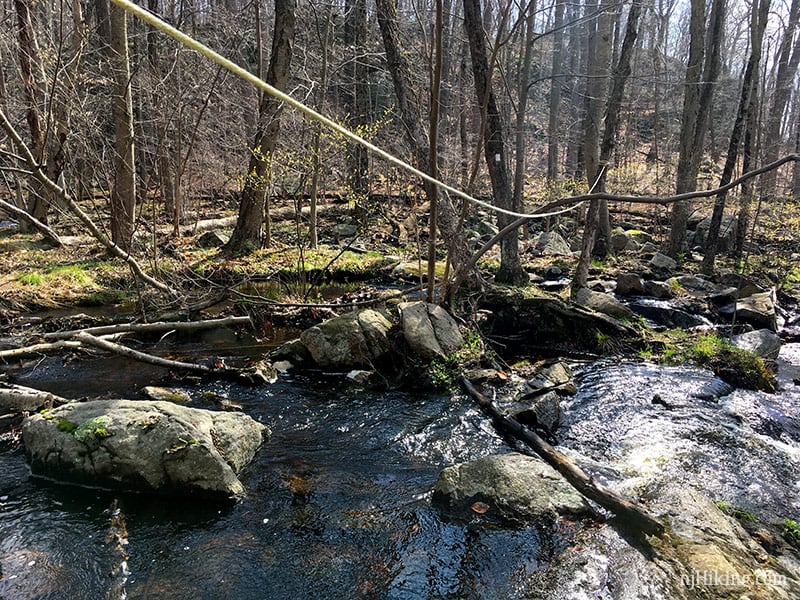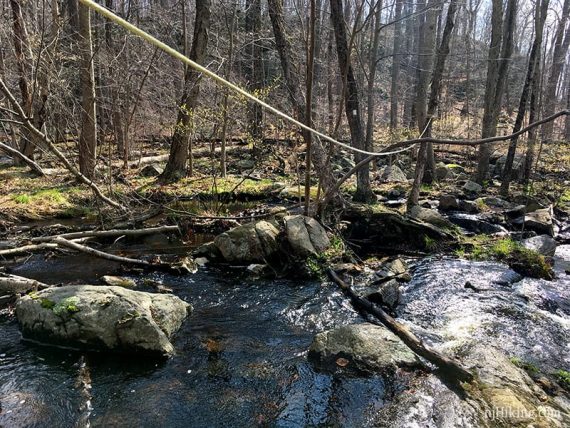 Limited viewpoint and rocky trail: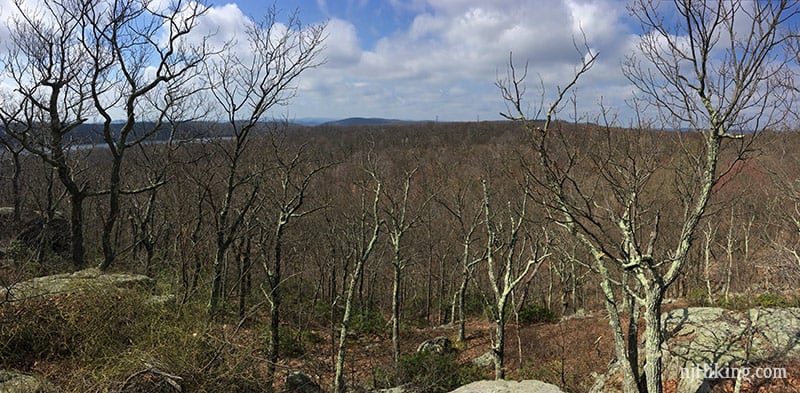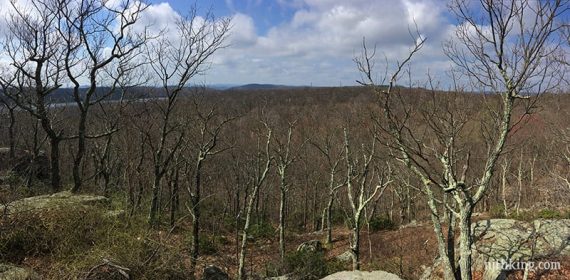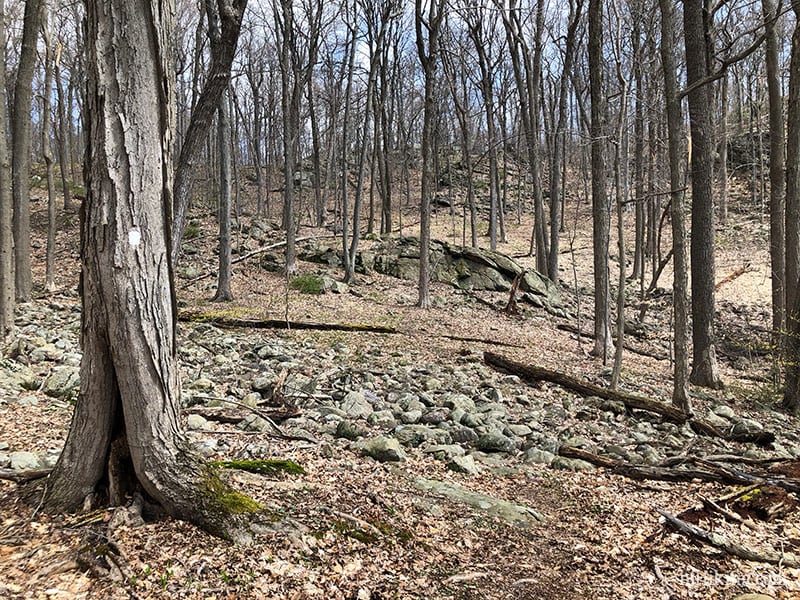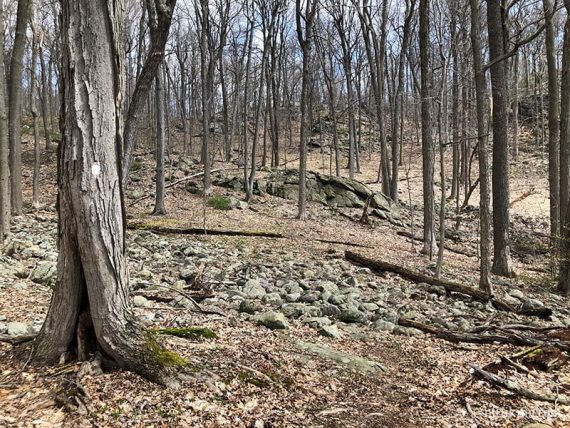 We took a snack break at our usual spot on a rocky piece of land jutting out that has a panorama of the reservoir: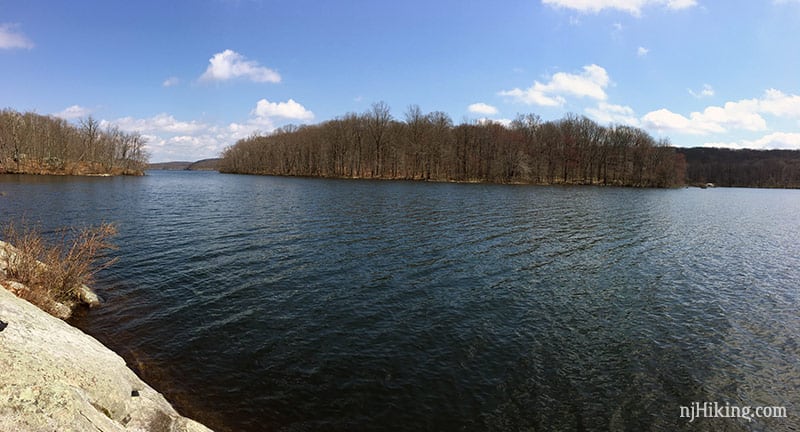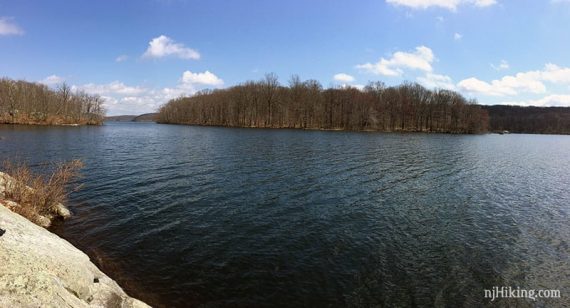 Another rock hop that has a rope across it now: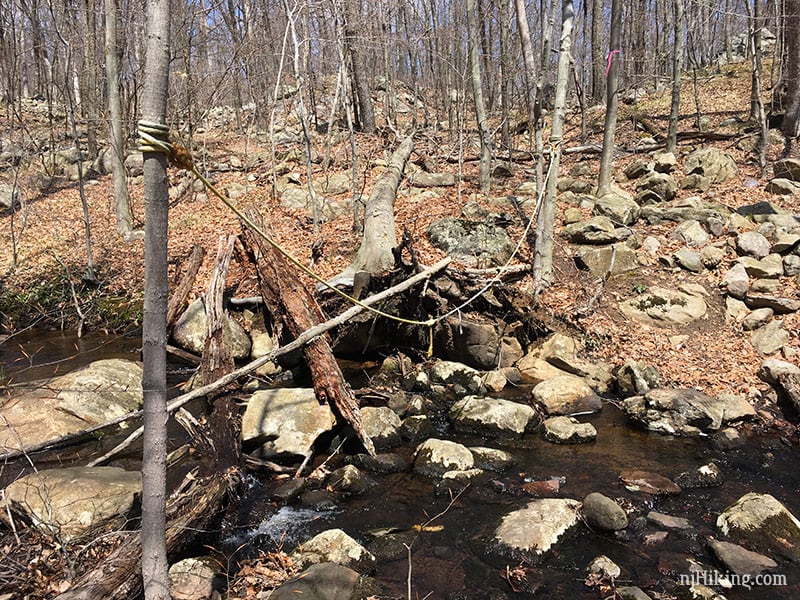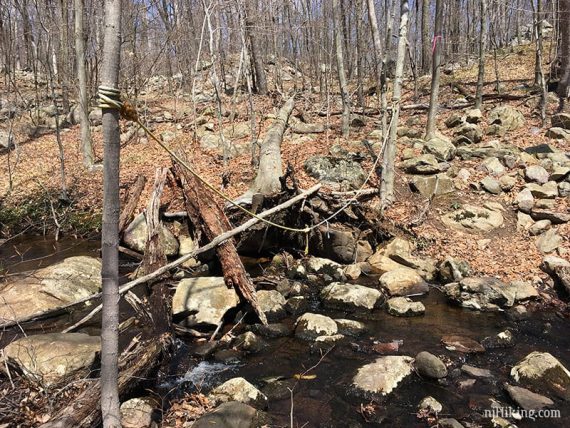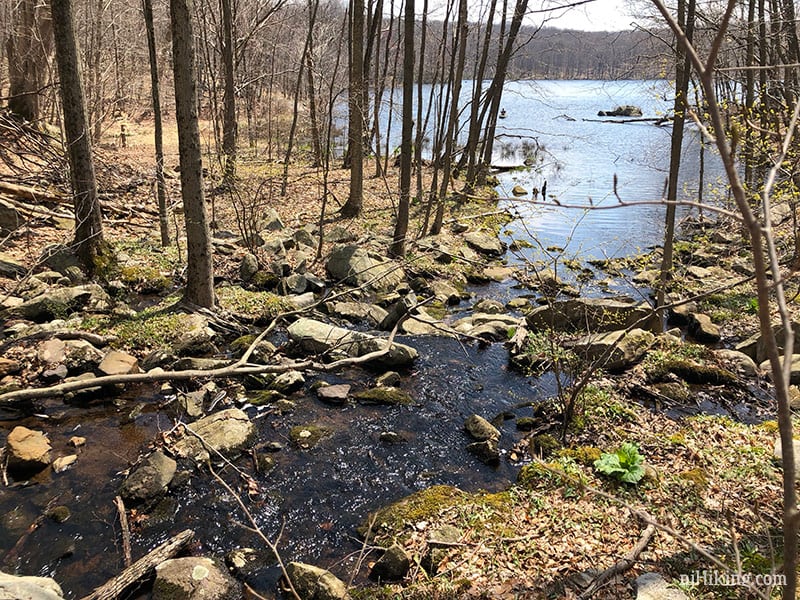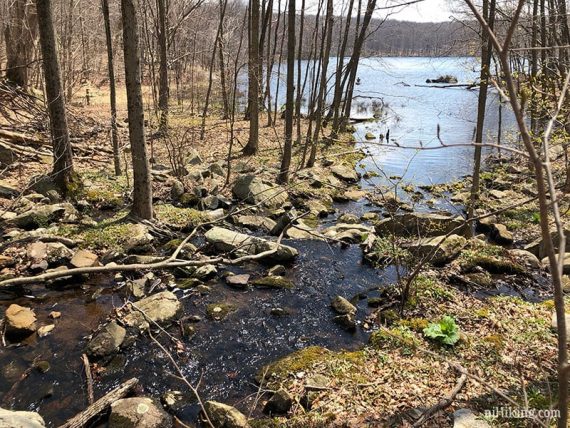 Another rocky outcrop with views of the reservoir: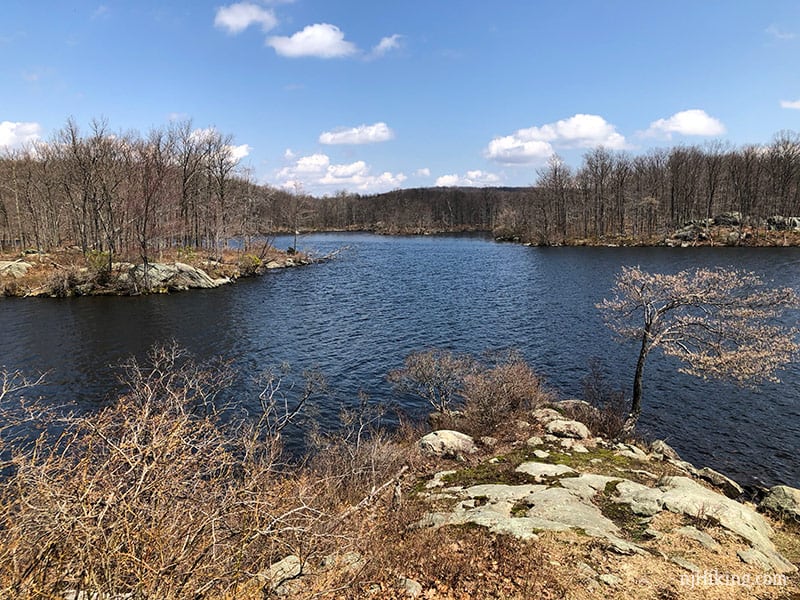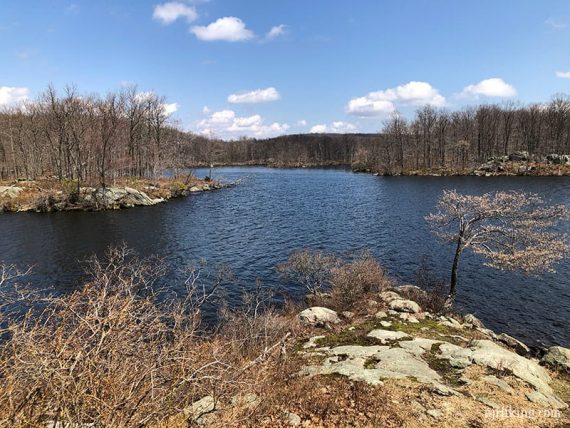 Well hello there little guy.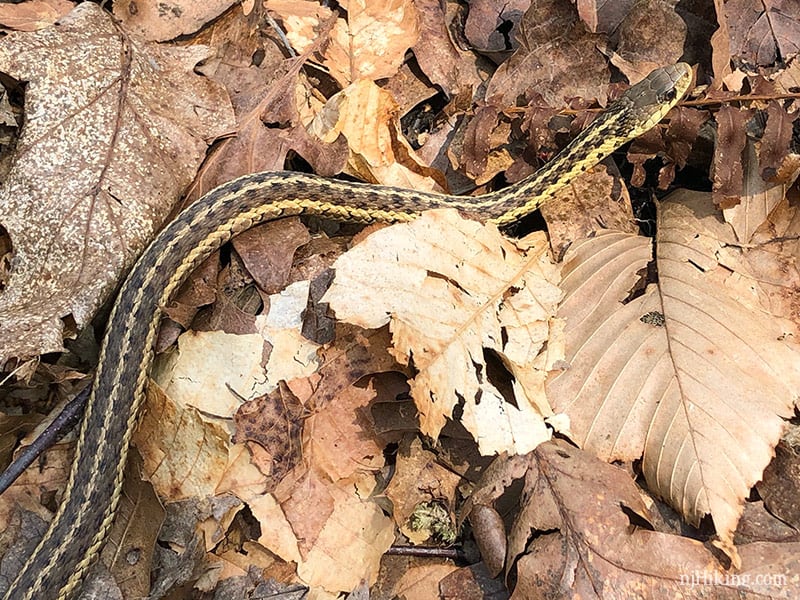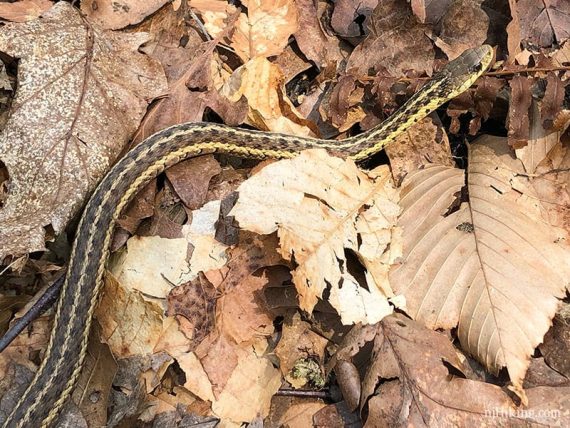 We spotted a stone bridge off the left we never noticed before so we bushwhacked over to it, then climbed up onto the bridge for view of Durham Pond with a scout camp or something across the way.
We took the YELLOW trail around to meet up back to our route.
I checked our prior hike dates and this is the first time we've done this hike when the leaves weren't on the trees, so that's why we never spotted it before.
It's always nice to get a little surprise on a route you thought you knew well.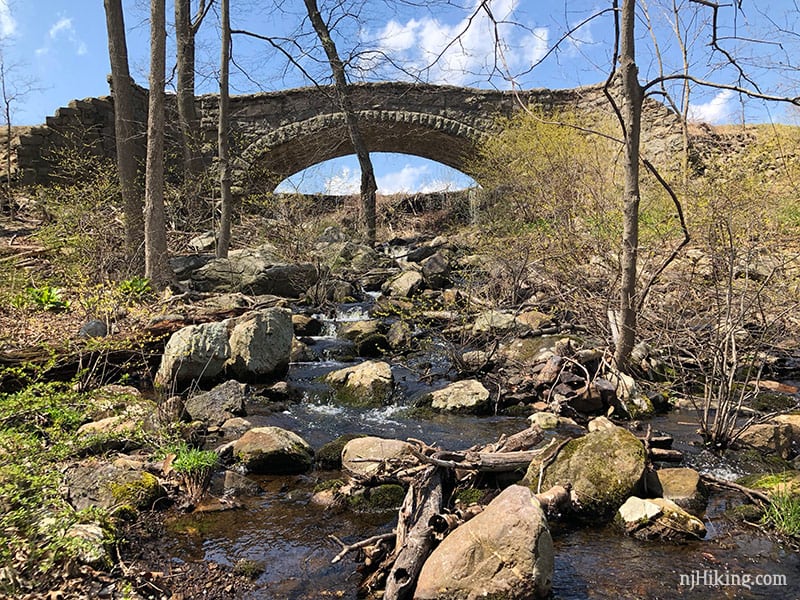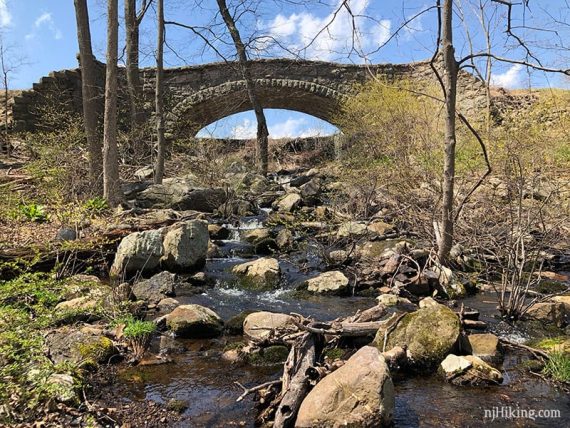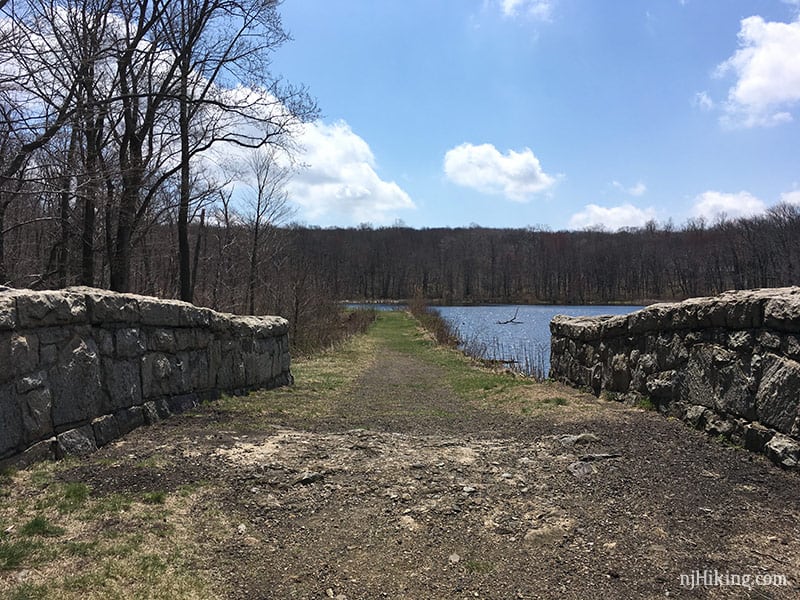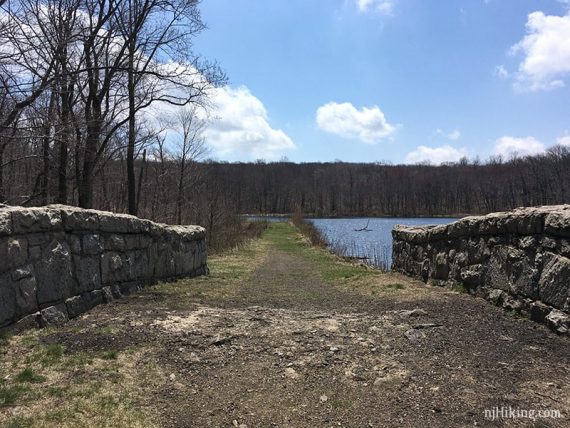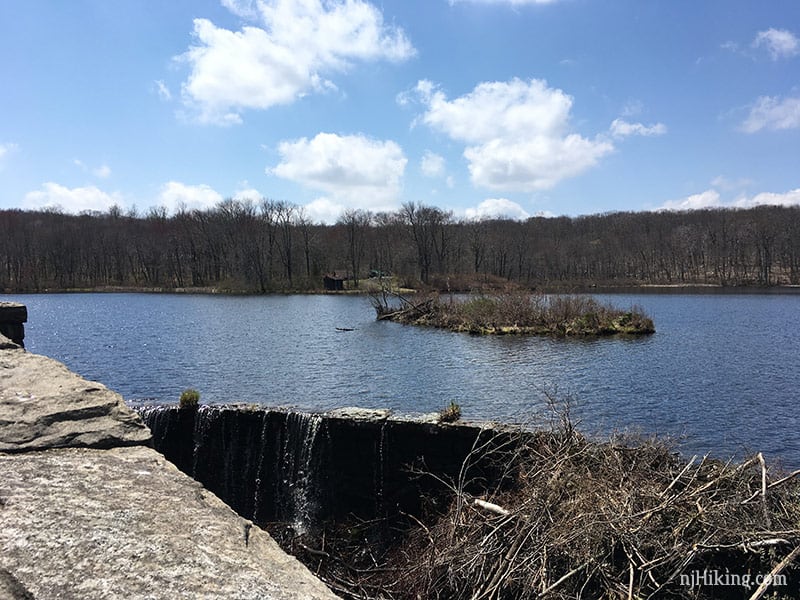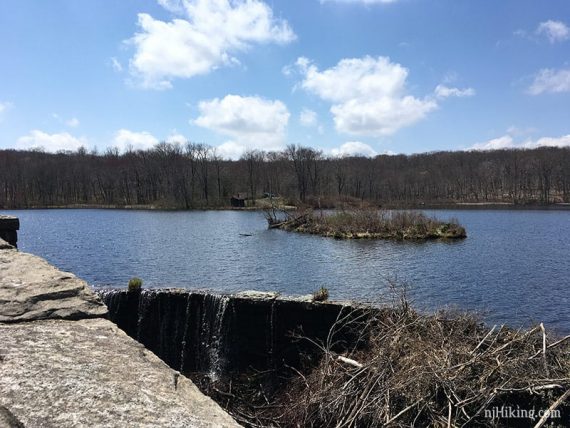 Misty pond, then making our way up to Indian Cliffs.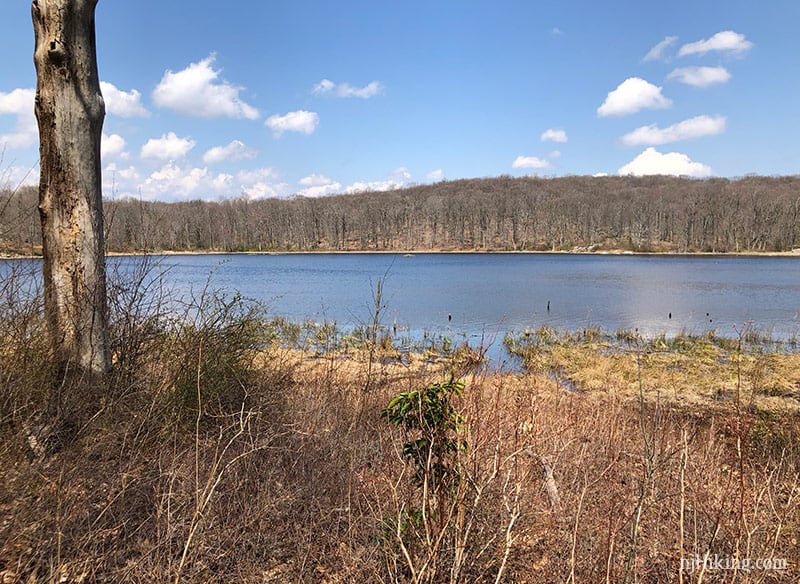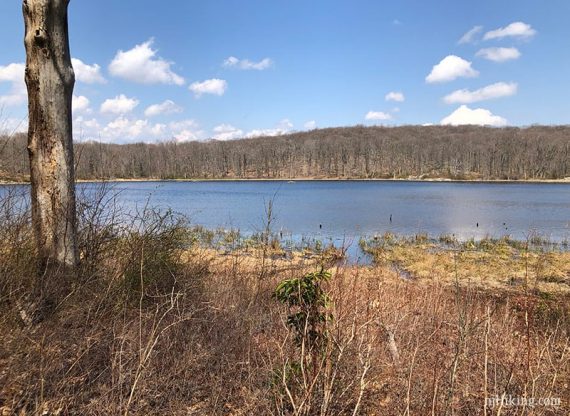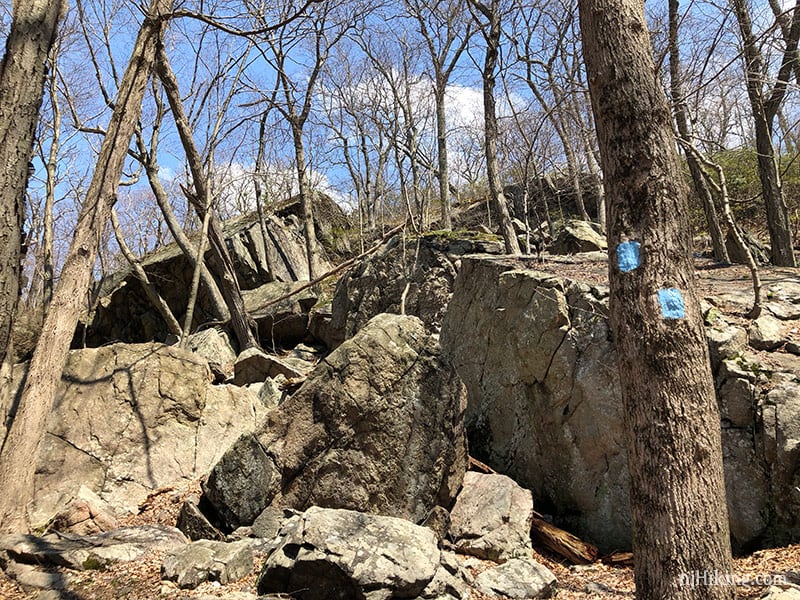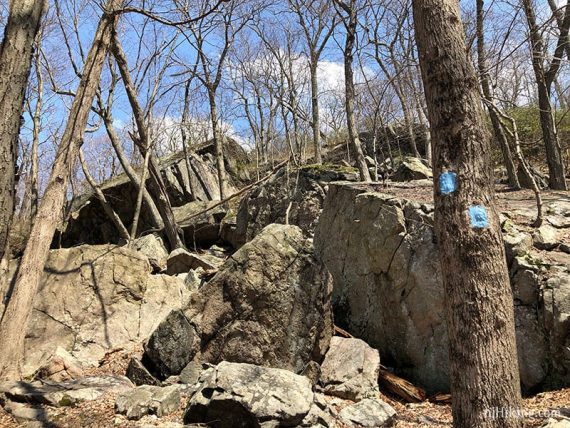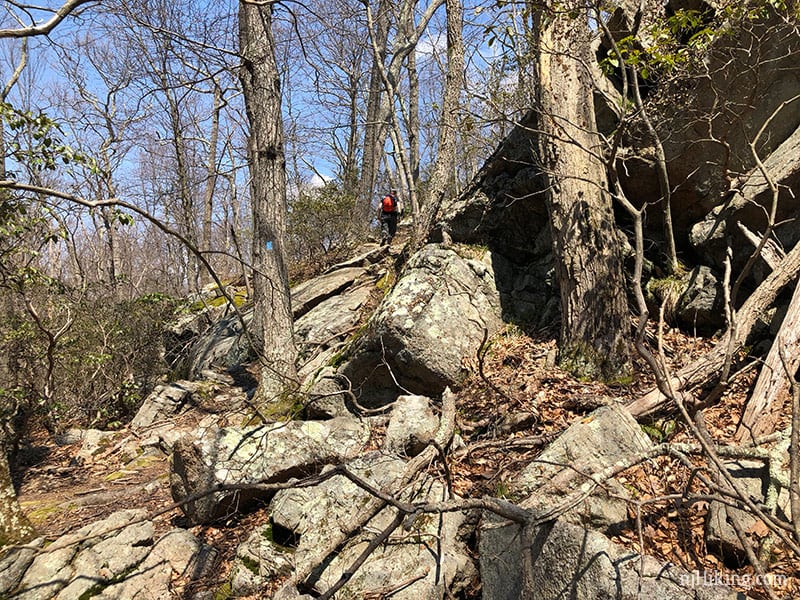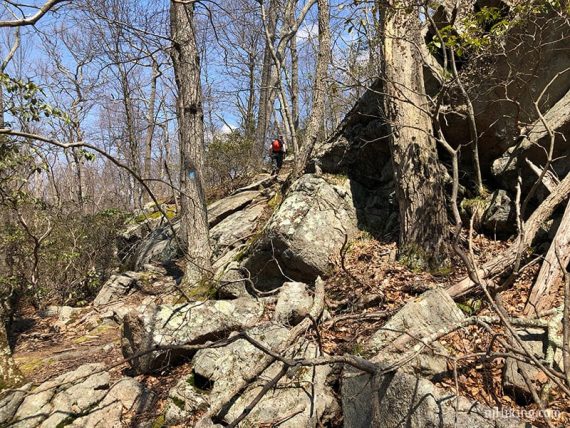 View of the reservoir and Misty Pond from Indian Cliffs, another nice snack break spot.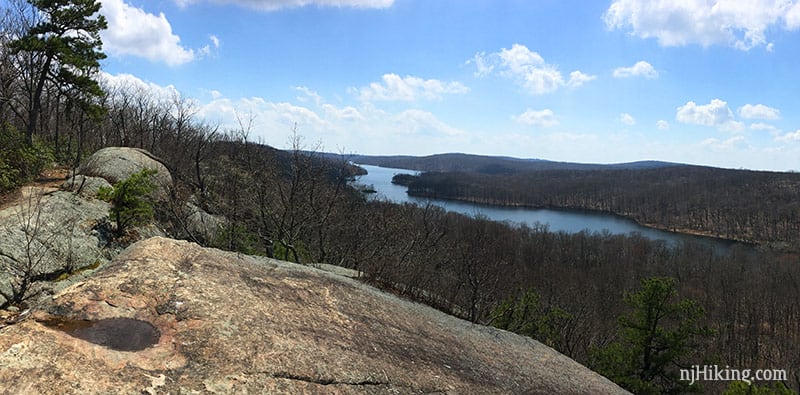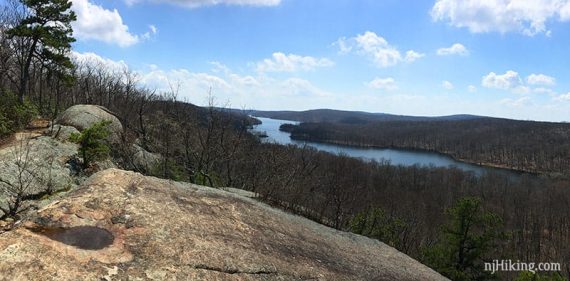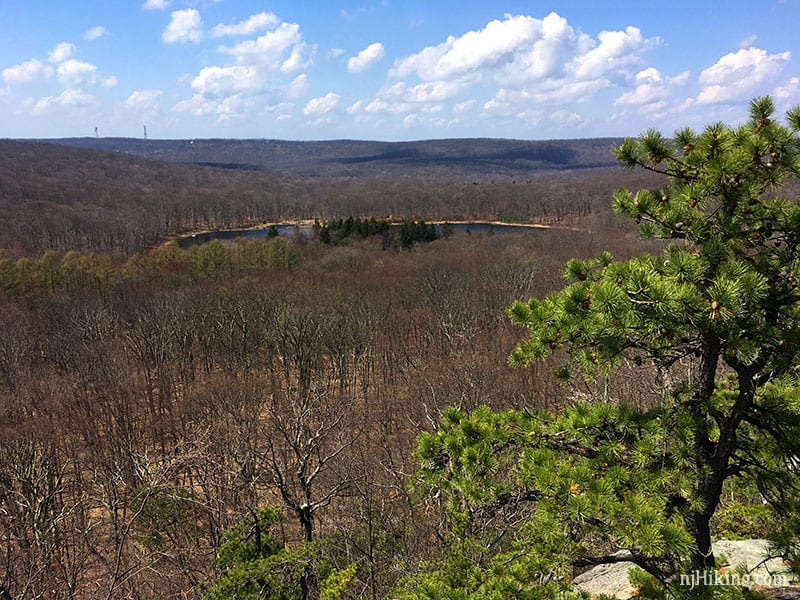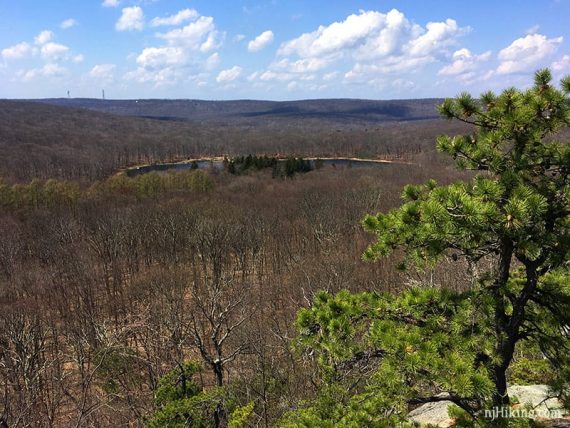 Around 3:30 or so the potential showers materialized but we didn't bother to take out the rain gear because it was light and more refreshing than wet.
We did stop for another brief snack break (we do love our snack breaks… ) under a conveniently placed rocky overhang along the trail and waited for the rain to subside some.
After crossing the woods road the final time, the trail heads towards the reservoir but was pretty wet and torn up from dirt bikes and hard to follow in spots.
At the very end, we tried finding an unmarked trail on the map that should lead back to the lot that avoids walking on the road but we didn't see it nor felt like bushwhacking around so we took the road.
We lingered at several break spots to enjoy the nice day and ended up taking just over 8 hours to hike 11.8 miles. We only saw two other people off in the distance so we mostly had the place to ourselves.
Post-hike reward: Venti iced blonde vanilla lattes.