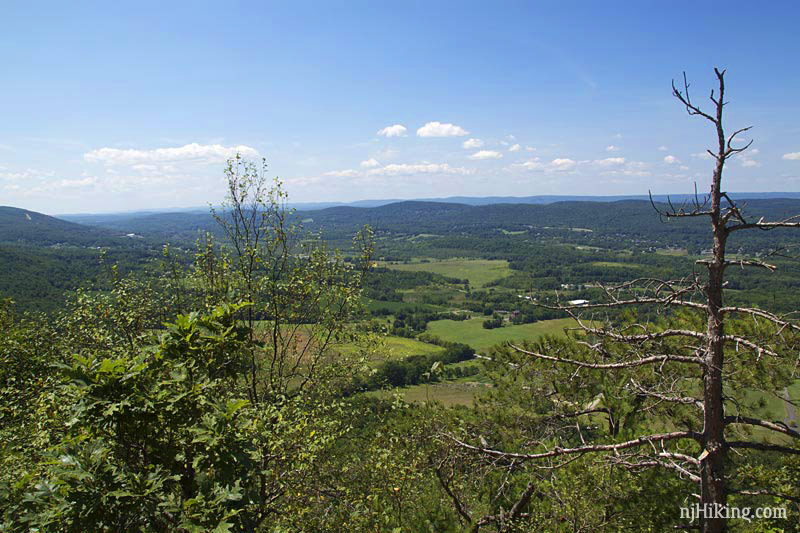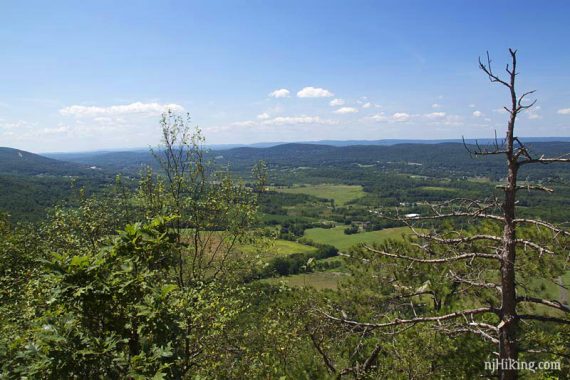 First time hiking the Pochuck Boardwalk and Stairway to Heaven section of the Appalachian Trail in New Jersey.
Hike first on boardwalks through marshy areas and over the Pochuck Suspension Bridge, then through hardwood forest, tall fields of wildflowers, over train tracks, a cow pasture (watch for cow pies!) and a boulder field.
All of this before steeply climbing up Wawayanda mountain on the "Stairway to Heaven" – lots of stone steps up switchbacks – to one of the best viewpoints in NJ: Pinwheel Vista.
The Kittatinny Mountains are visible in the distance, farms in the valley below, and on a clear day, High Point Monument is visible.
7.4 miles, out-n-back from Rt 517 to Pinwheel Vista.
Complete hike details on our main "Stairway to Heaven: Pochuck Valley to Pinwheel Vista" page.
Notes: This is a popular area (everything from short hikes to AT thru-hikers), so don't expect solitude. We didn't see anyone from Canal Rd to Rt 94 however.
That section was also the most overgrown, you'll want long pants or bug spray to be safe (though, oddly, bugs were almost non-existent on this hike.)
Until you start up the mountain, a large portion of this hike is in full sun. You do pop in and out of shady areas but plan accordingly in hot weather.
We put this hike off for weeks because of the 95-degree weather we'd been having. 85 and sunny was OK but pushing it.
Some road noise from 94 is the only reminder that you are still in NJ.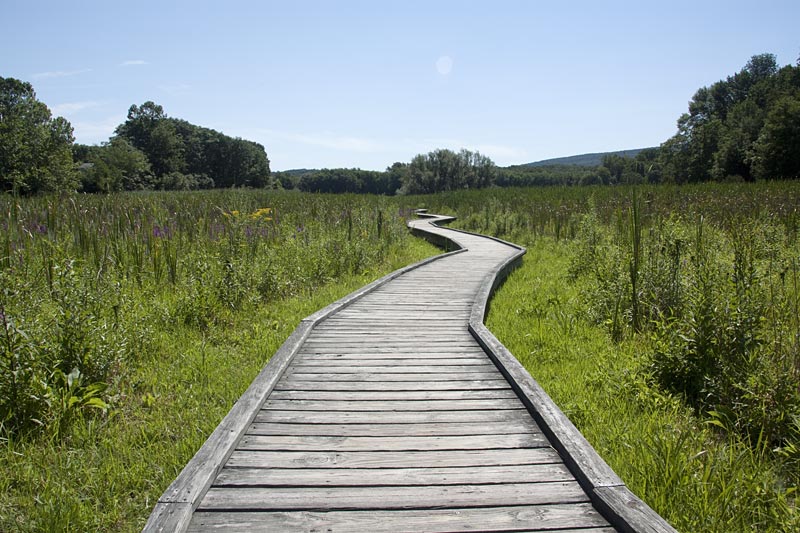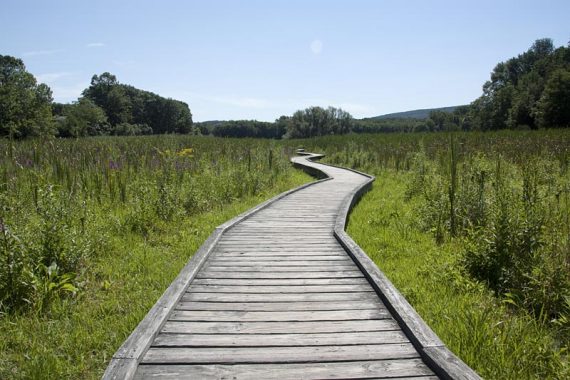 Boardwalk through Pochuck Valley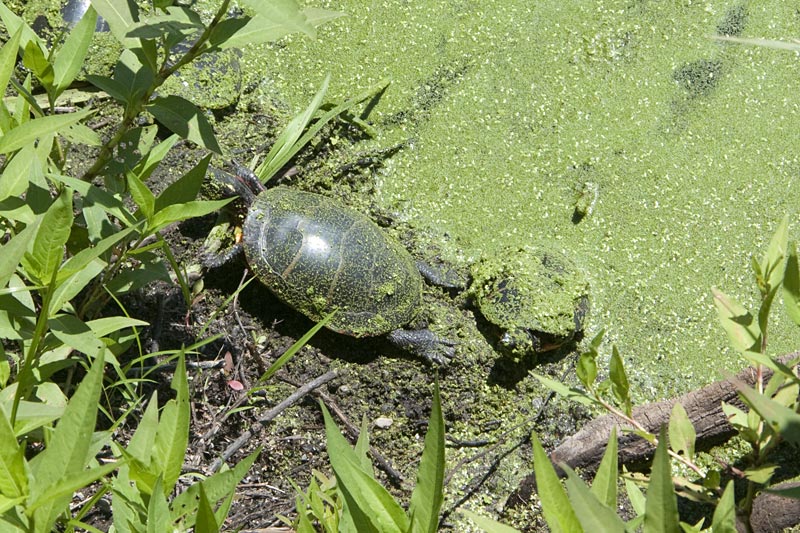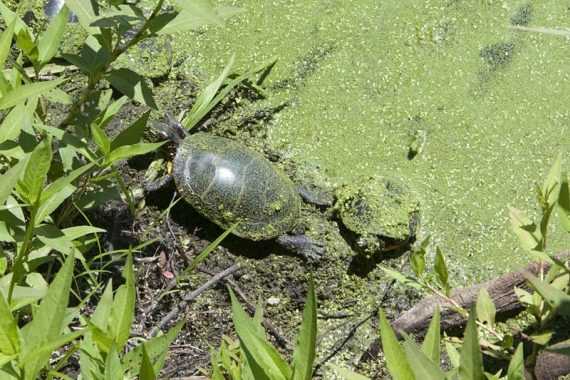 Turtles along the boardwalk section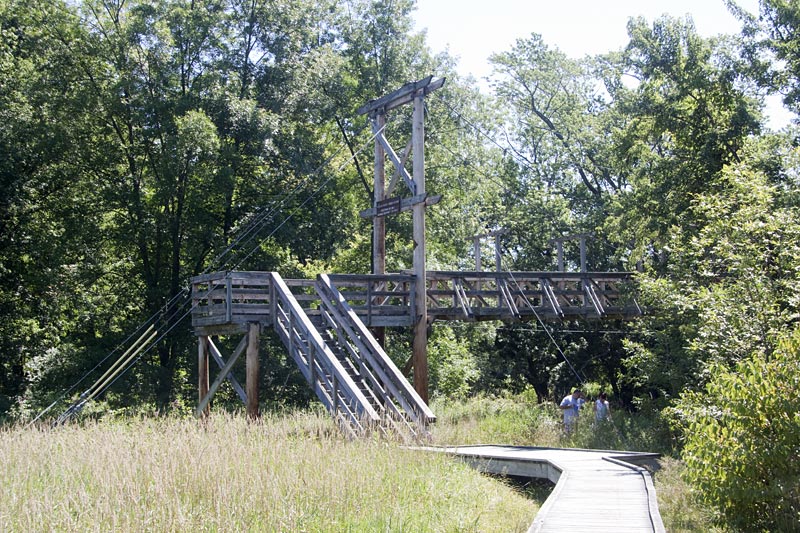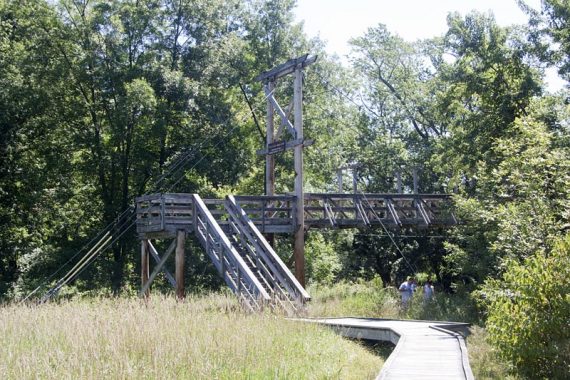 Pochuck Suspension Bridge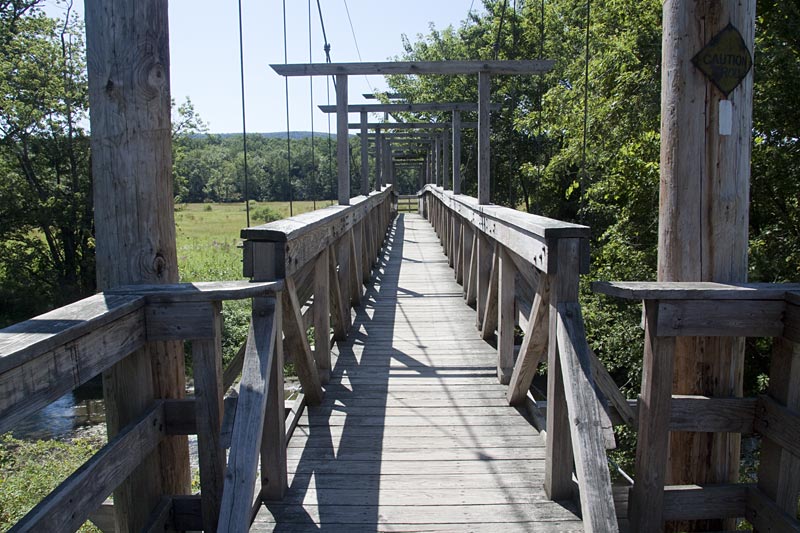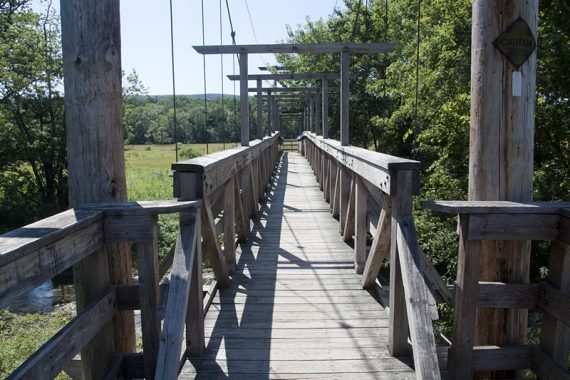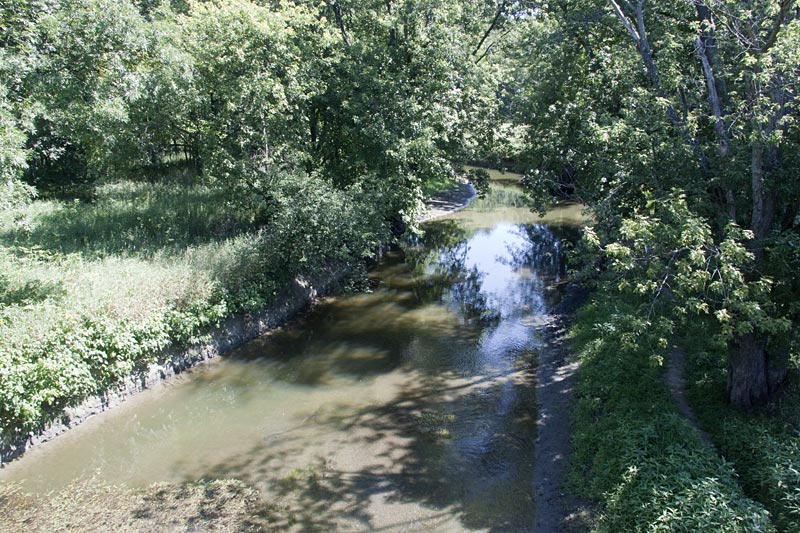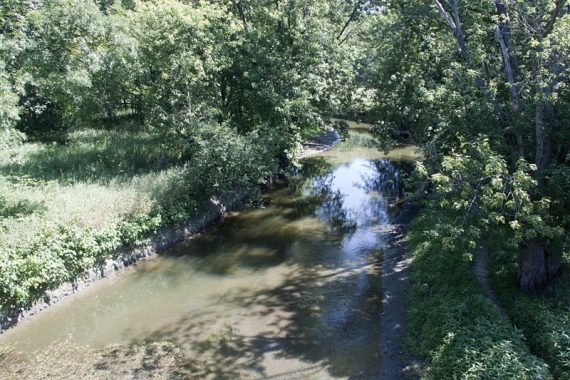 Pochuck Creek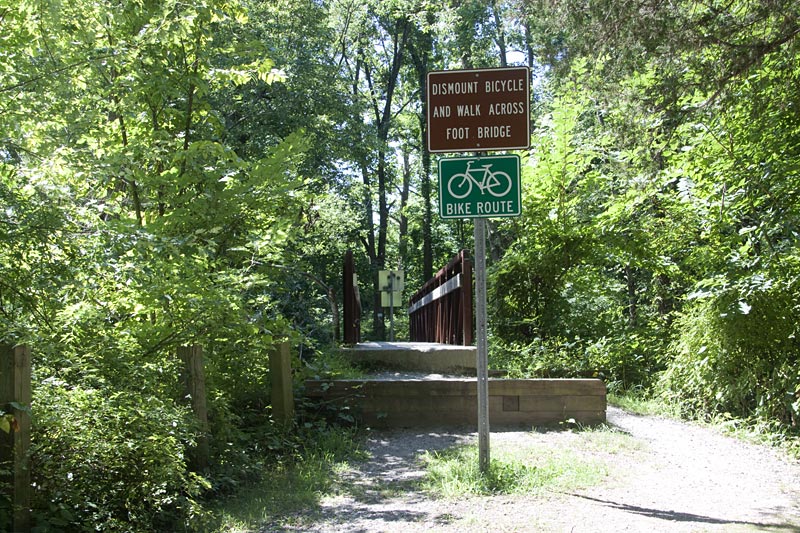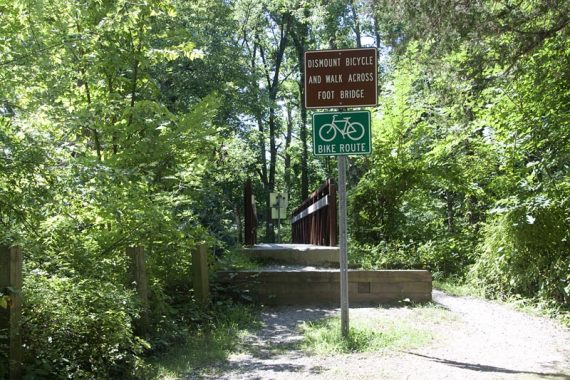 Canal Rd.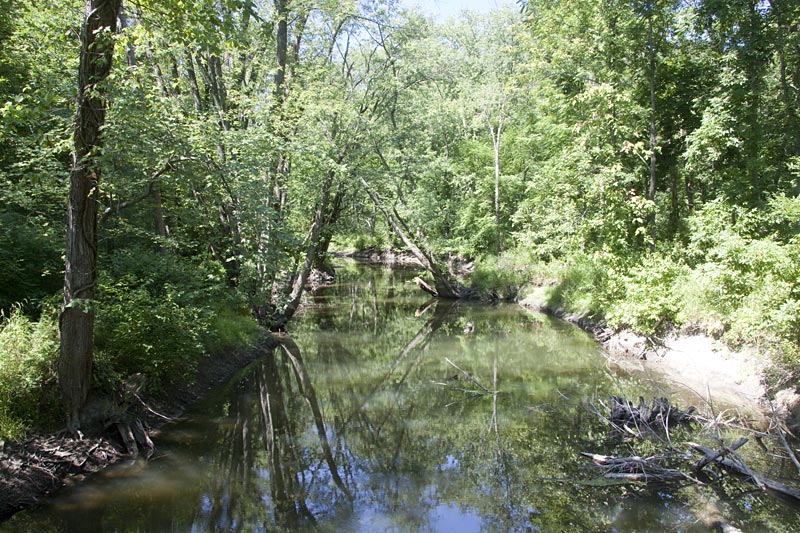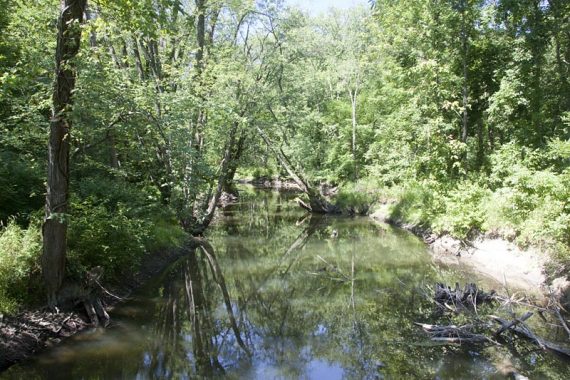 Crossing the canal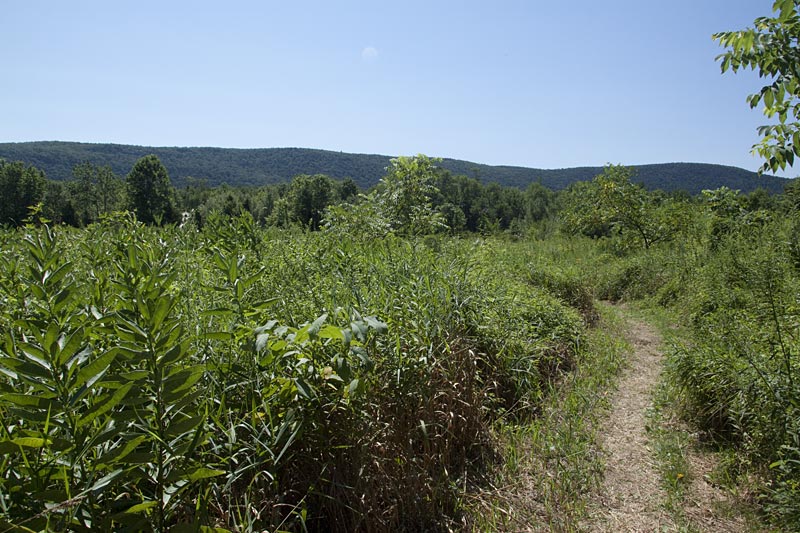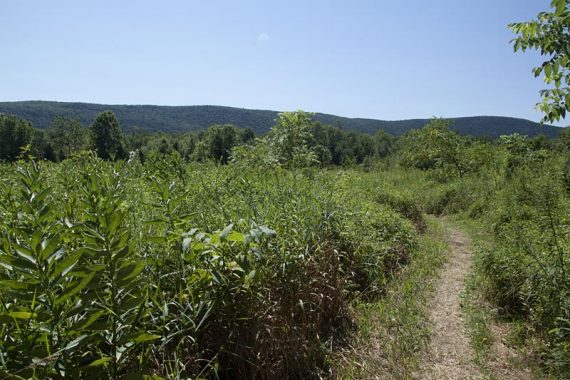 Hike through fields with Wawayanda Mountain coming in view.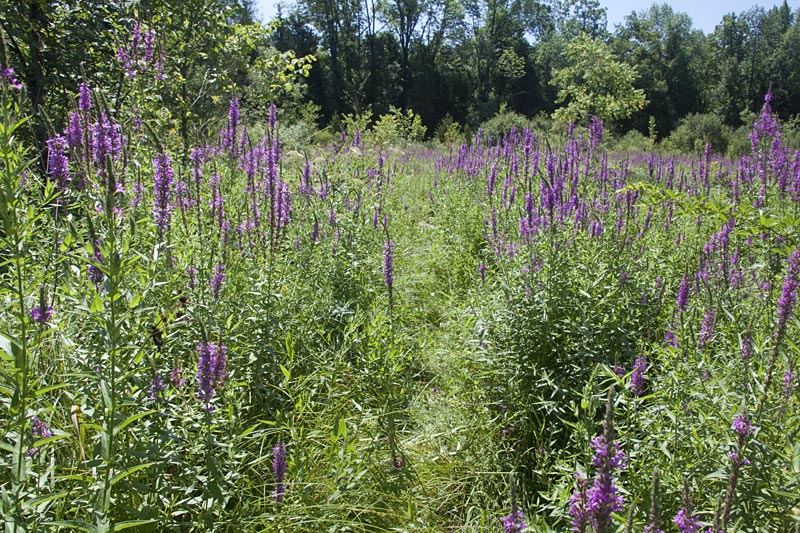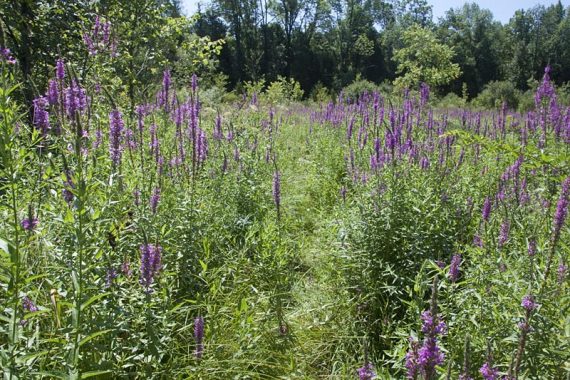 Trail is overgrown here, but pretty.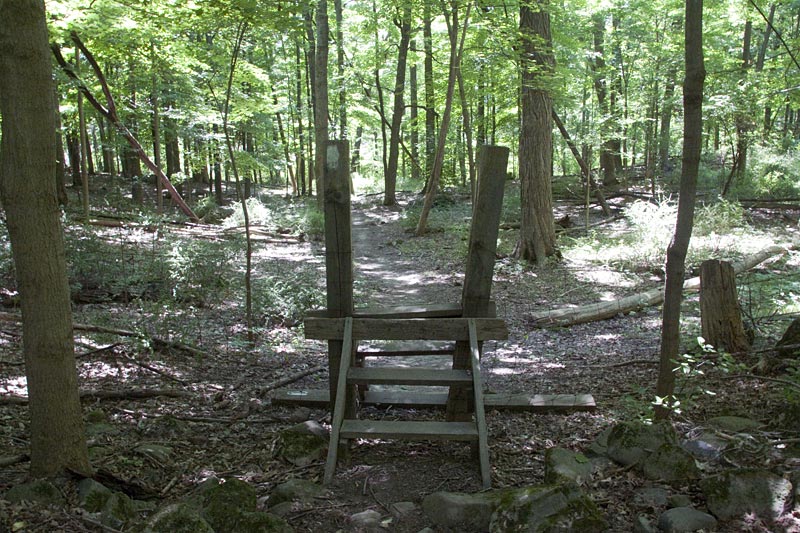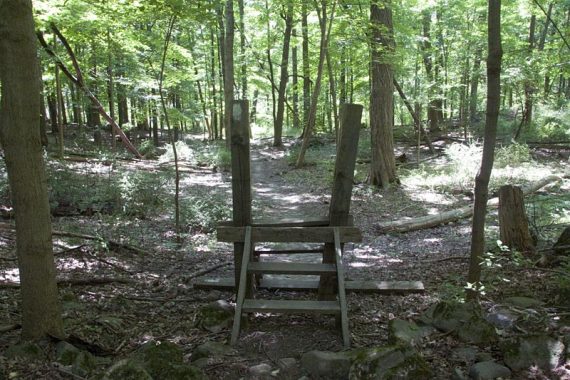 Cross a fence on a stile.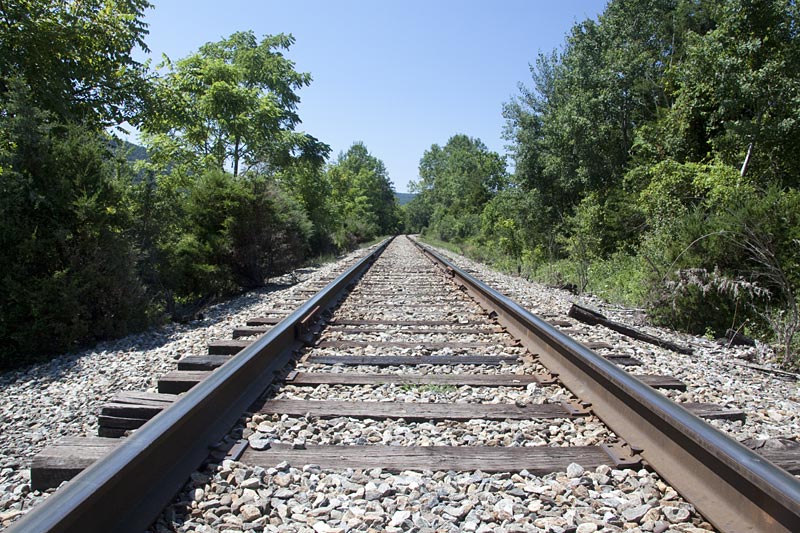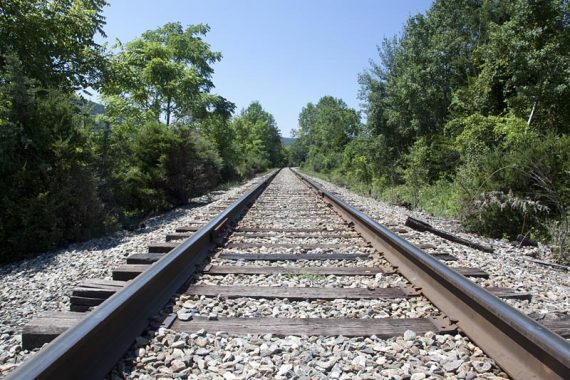 Cross over train tracks.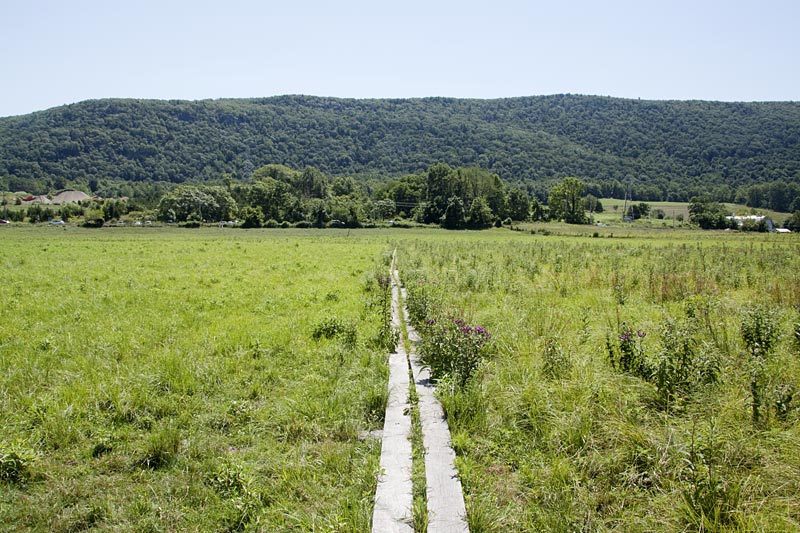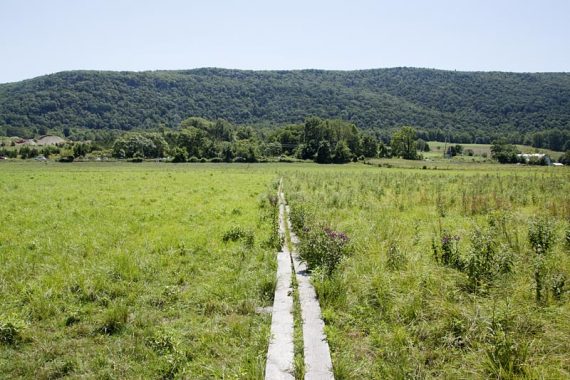 Cross a cow pasture on wooden planking. Wawayanda Mountain in front of you.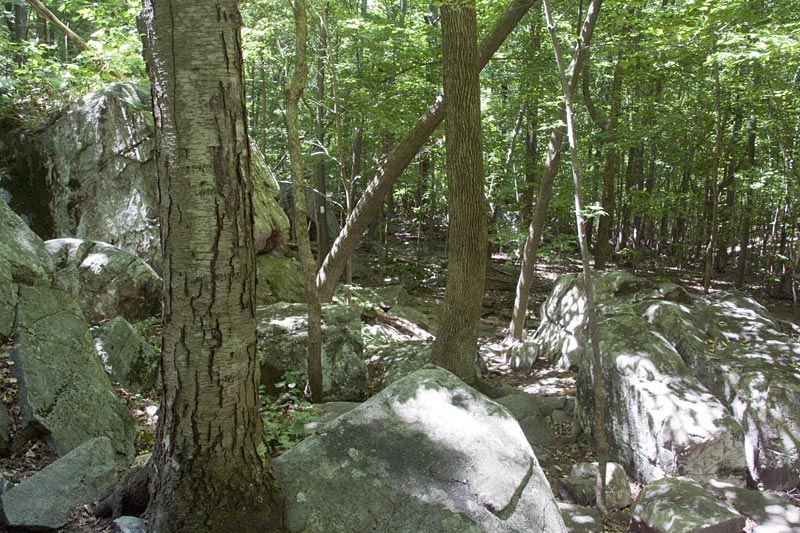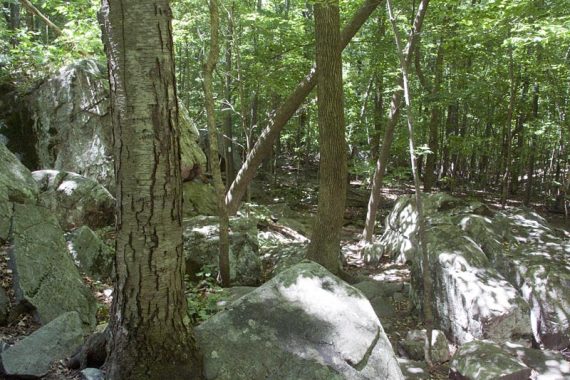 Boulder field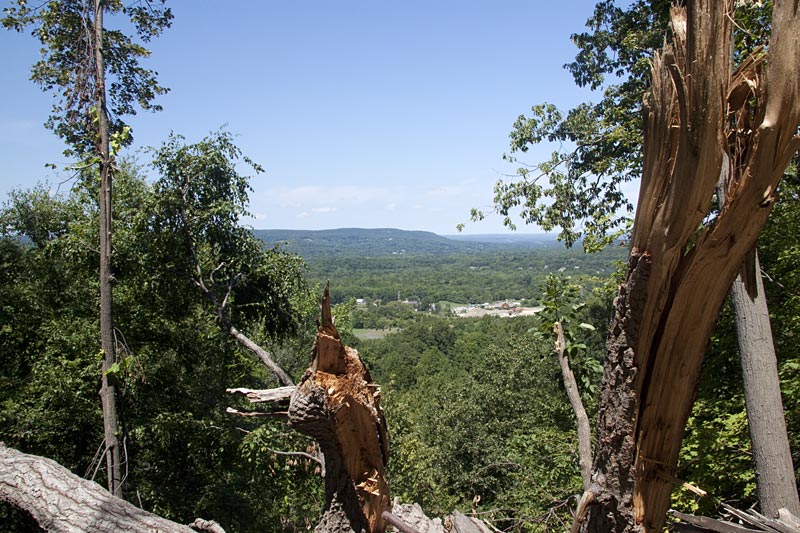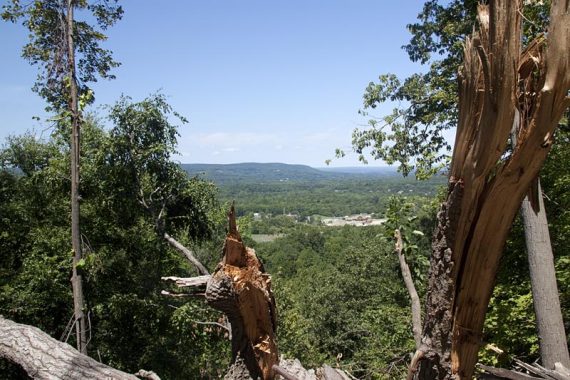 Annie's Bluff limited viewpoint.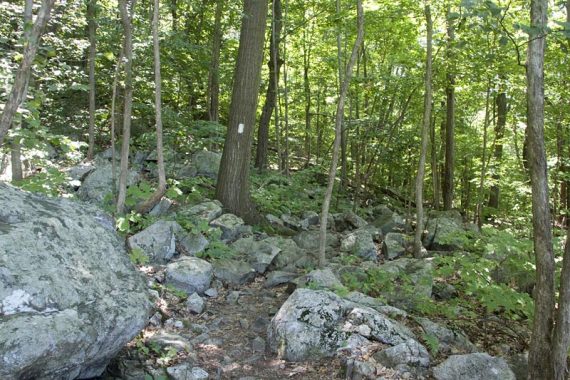 The Appalachian Trail gets rockier here.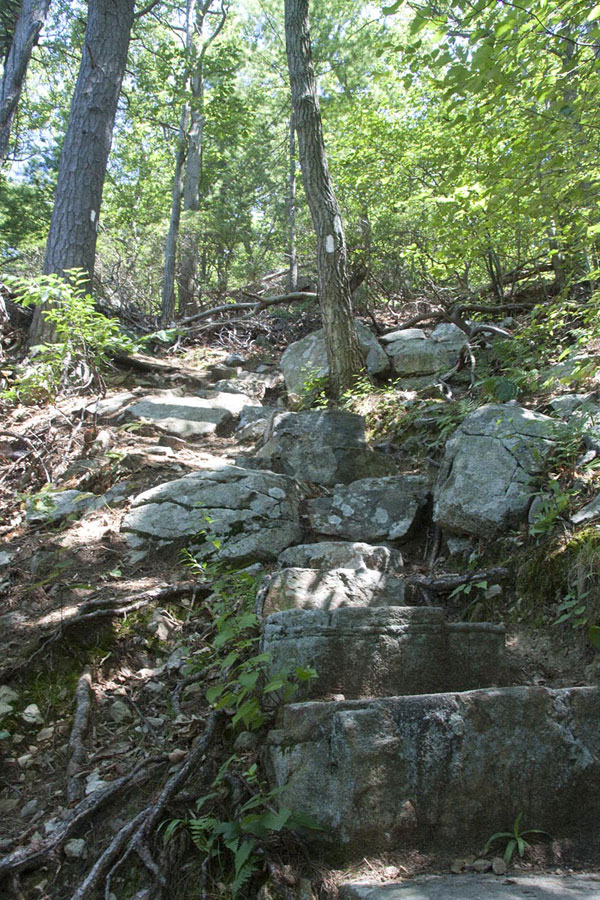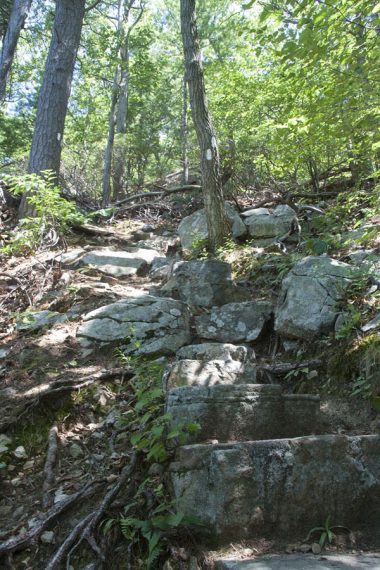 Part of the Stairway to Heaven – stone steps.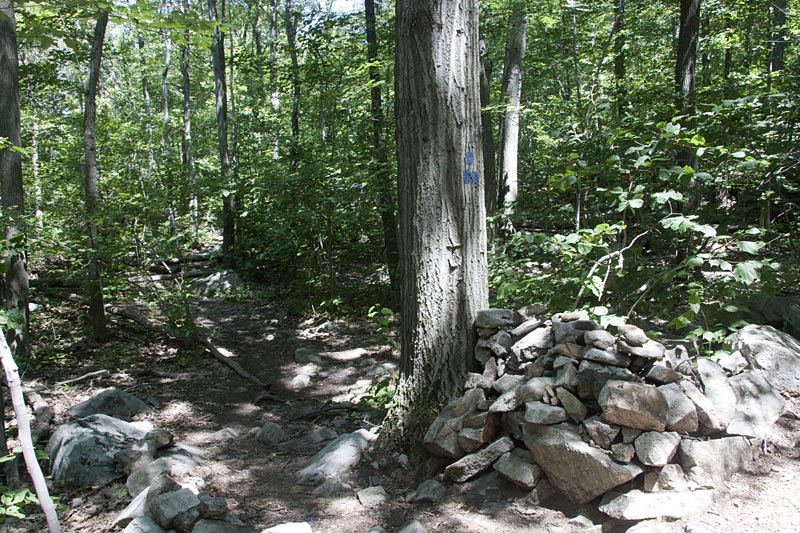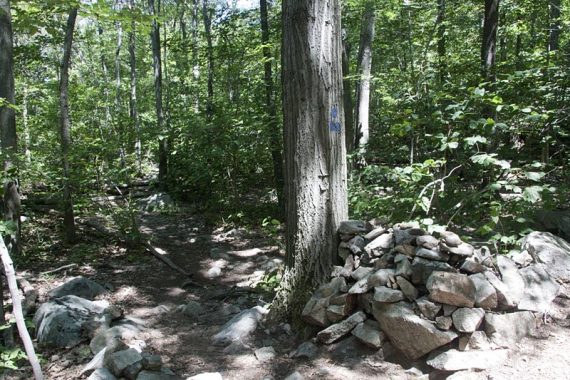 BLUE spur trail heads to the left.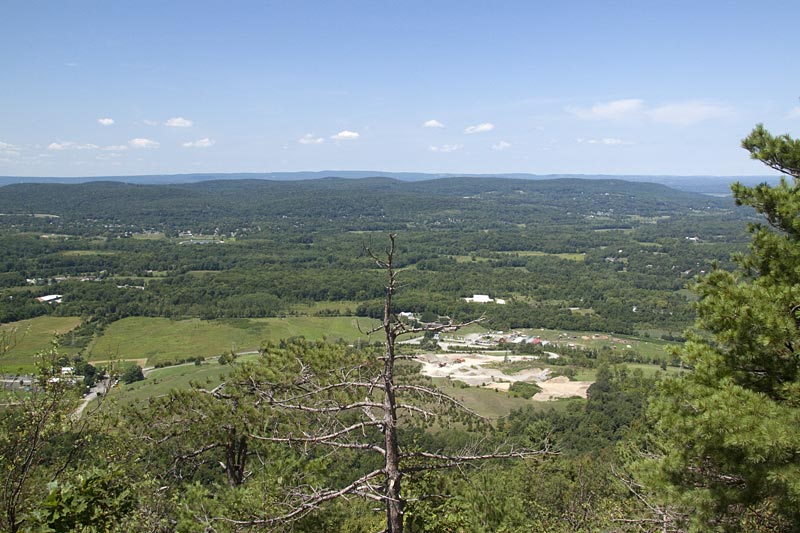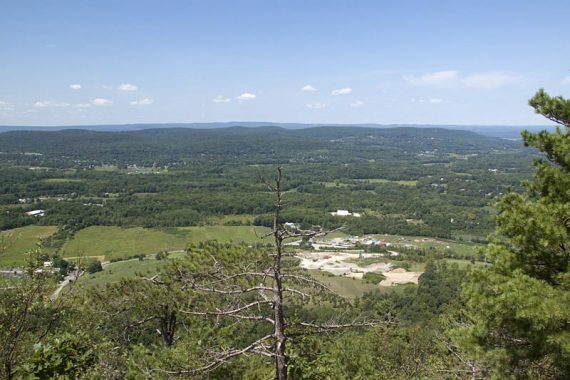 View from Pinwheel Vista, with the Kittatinny mountains in the distance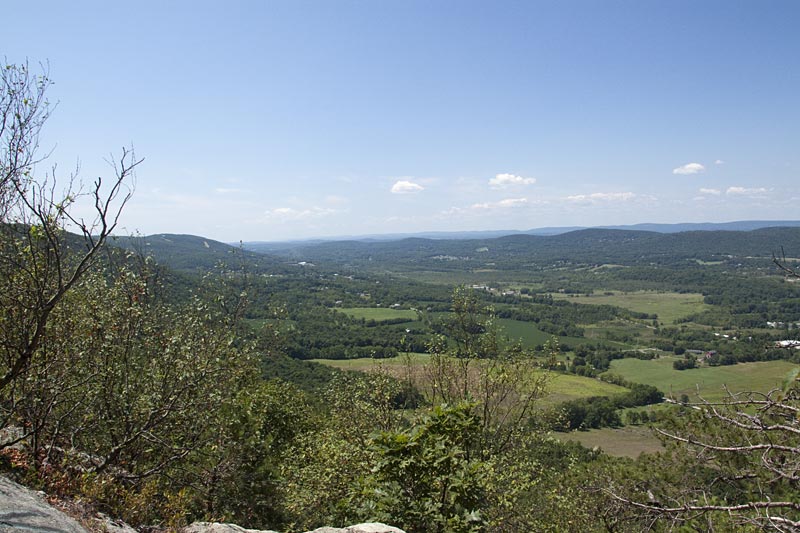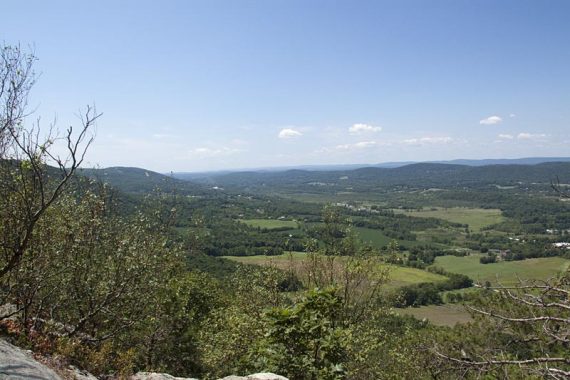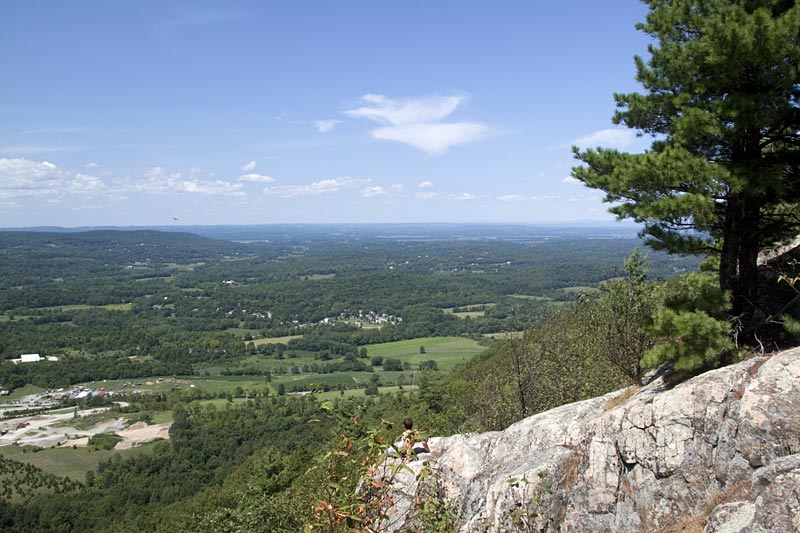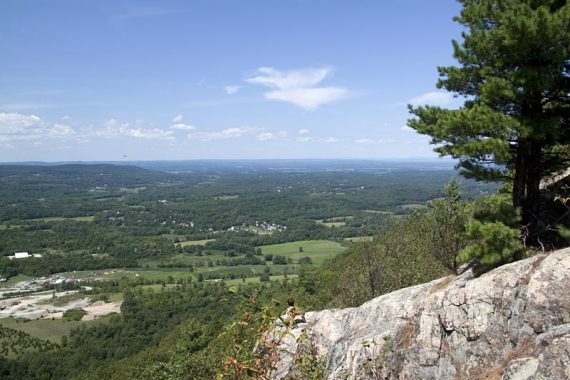 View from Pinwheel Vista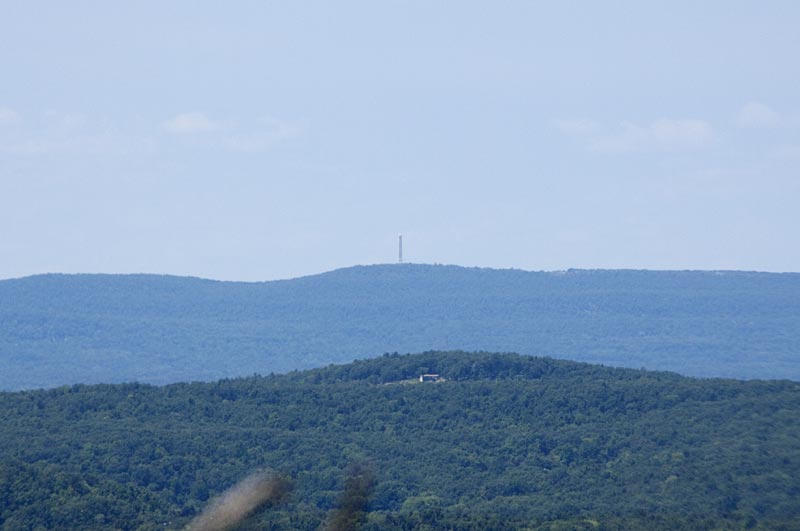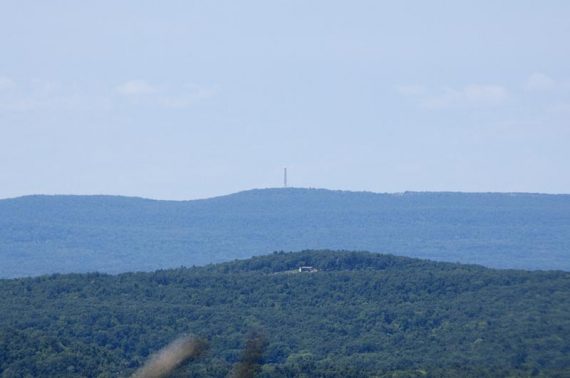 On a clear day, the High Point Monument is visible in the distance.
Wildlife spotted: Tons of adorable turtles in the large pool of green muck in the boardwalk section.
Make sure you look for them along the bank and swimming, they aren't obvious as they are covered in muck.
Saw a small water snake there on the way back. Lots of turkey vultures catching thermals at Pinwheel Vista.