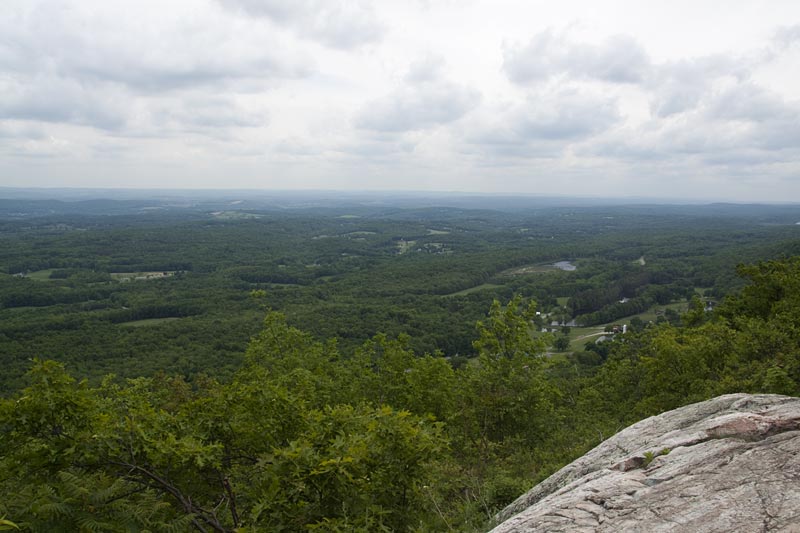 First time hiking Sunrise Mountain in Stokes State Forest.
Had been wanting to do this hike for awhile, but Stokes is a bit of a drive for us (1.75+ hrs from central NJ), so it makes for a long day… but it was worth it for a great view from Sunrise Mountain and just some nice secluded forest hiking.
Complete hike details, photos, and video on our main Sunrise Mountain page.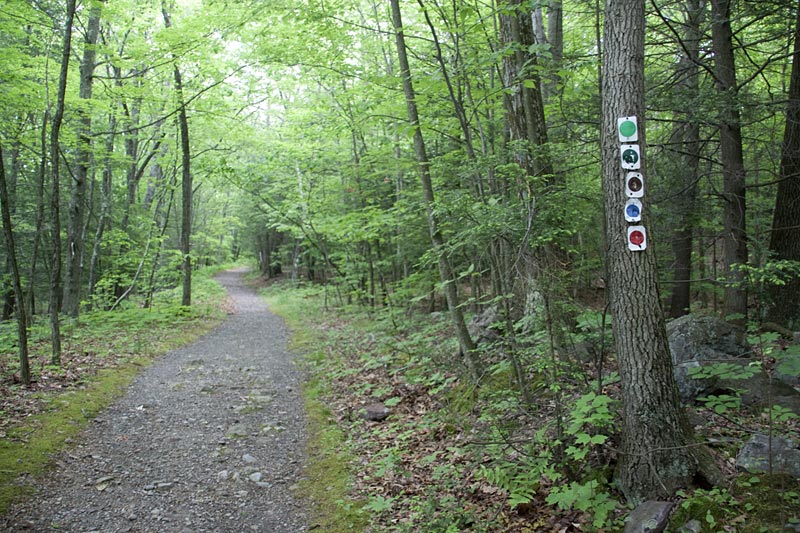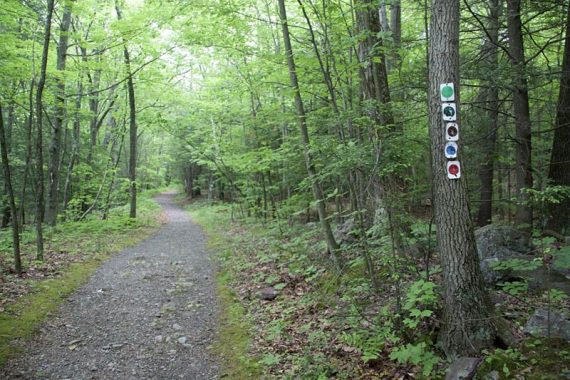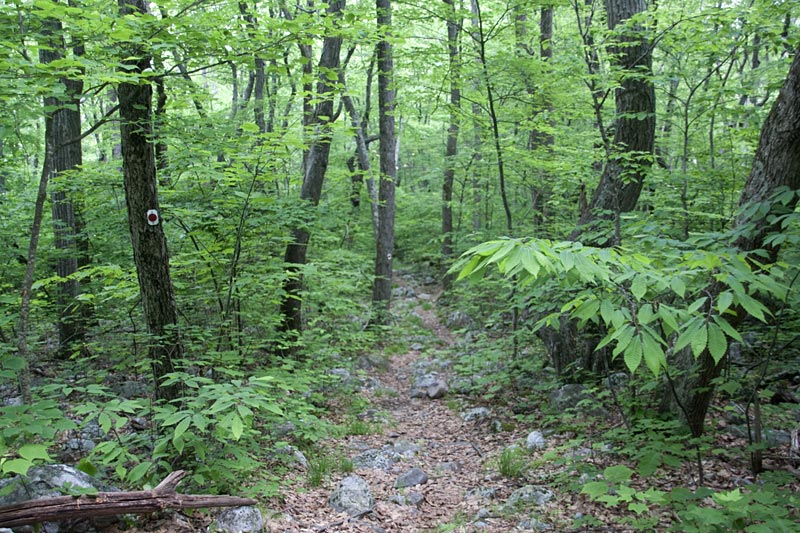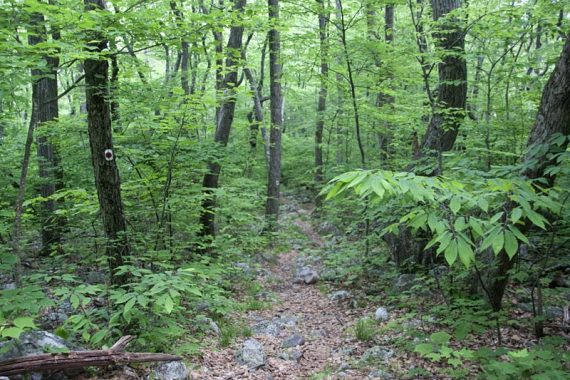 Swenson Trail is mostly level, with some rocky areas.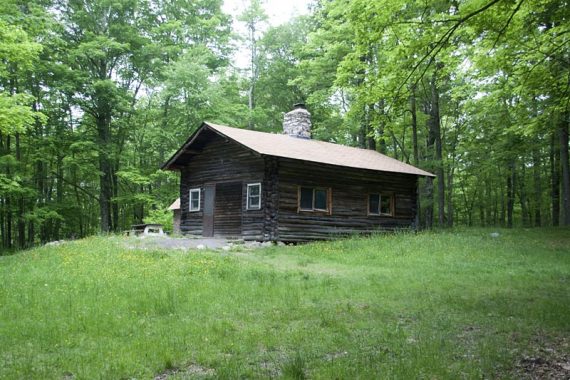 Pass a cabin on Swenson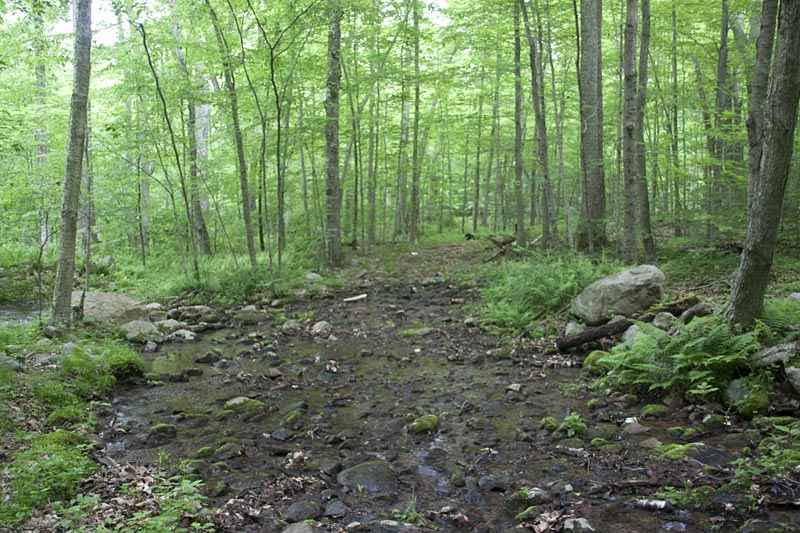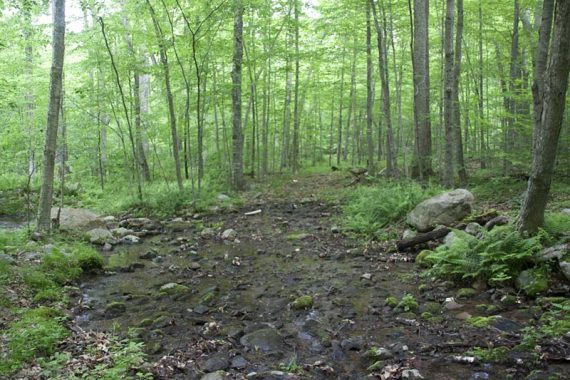 Wet crossing on Swenson
The first viewpoint on the Cartwright trail – as the trail starts to head steeply up – is fantastic.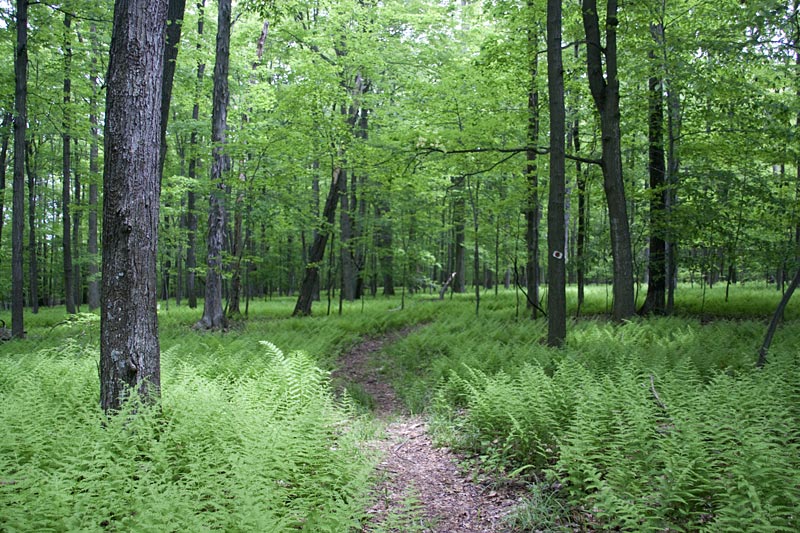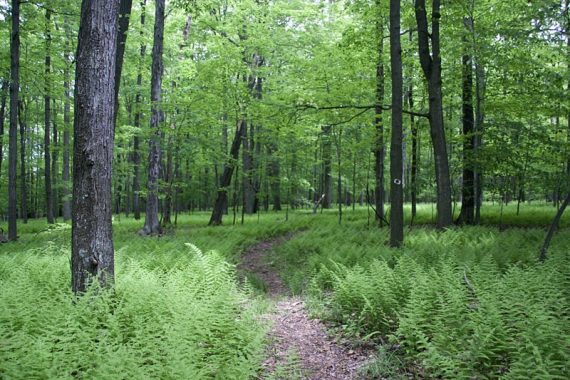 Section of ferns on Cartwright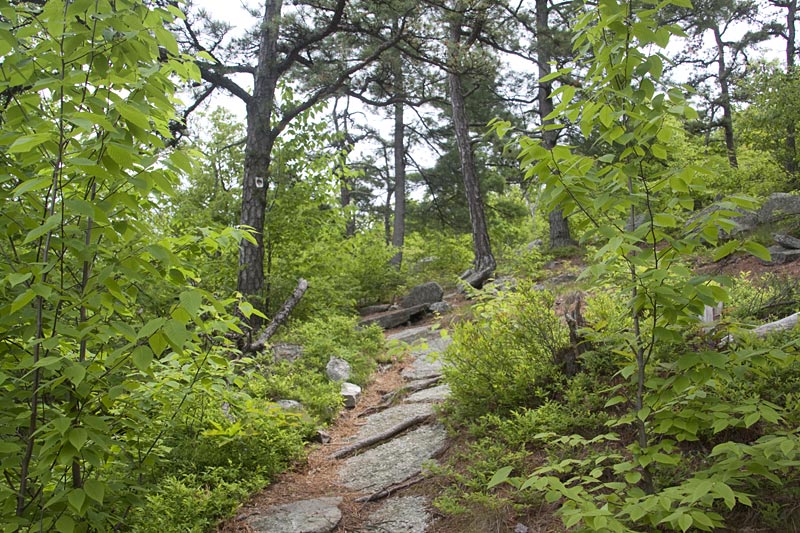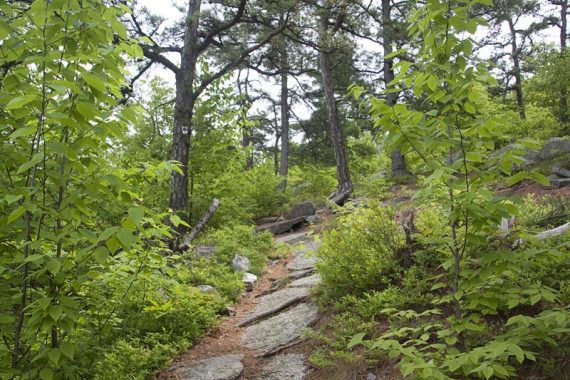 Start heading steeply uphill on Cartwright
Sit on a rock and look out over nothing but thick green… you can't see or hear a road… a rare treat in NJ. Look north (your right if you are looking at the view) and spot the High Point Monument in the distance.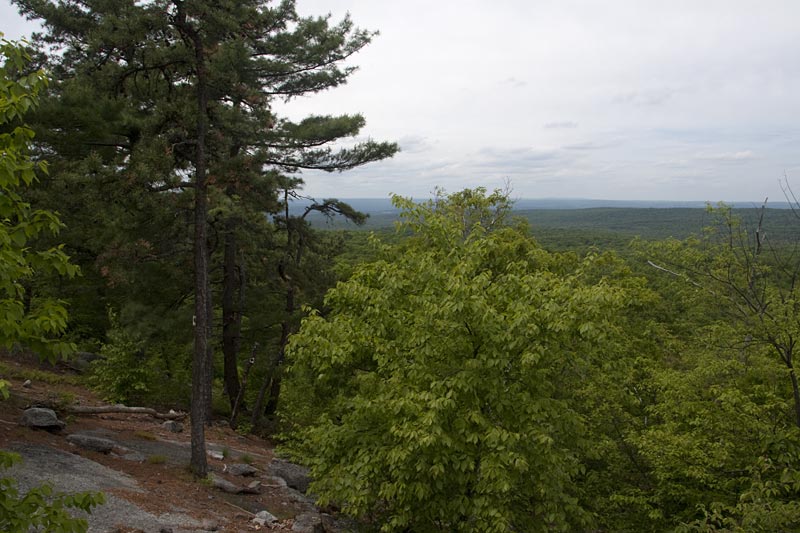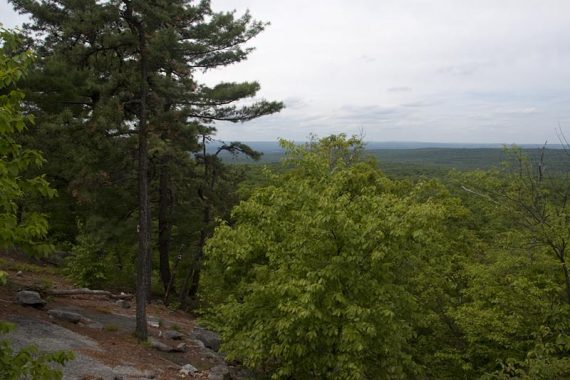 View on Cartwright, the trail where you just came up on is visible on the left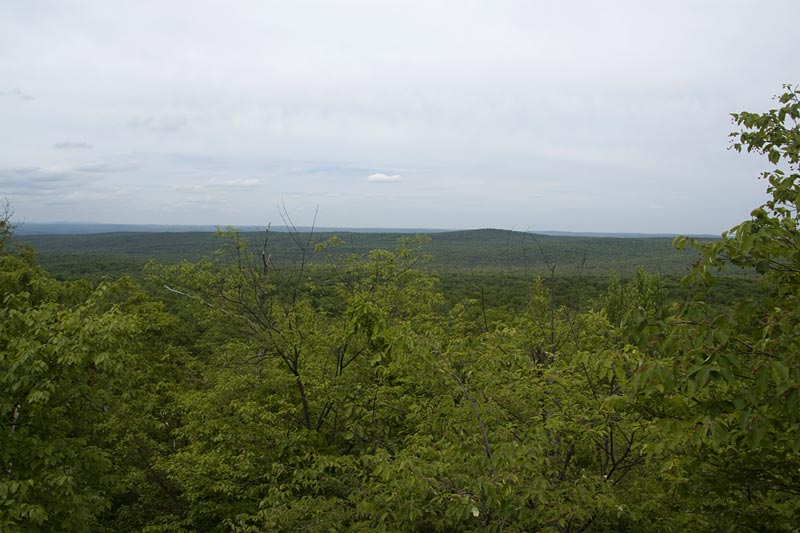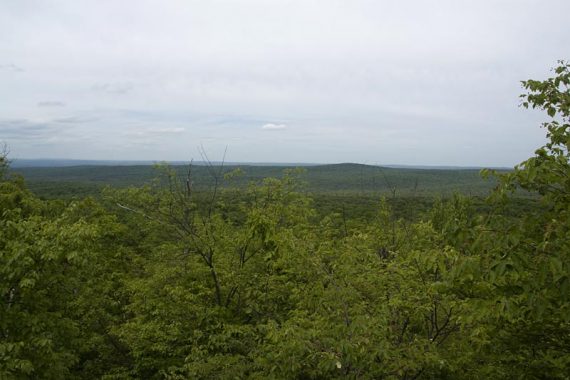 Viewpoint on Cartwright – all green, no cars or buildings. Very quiet!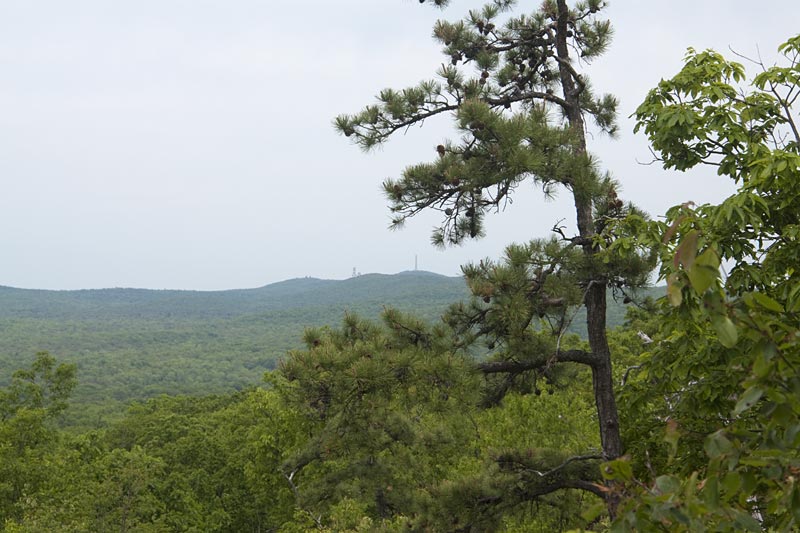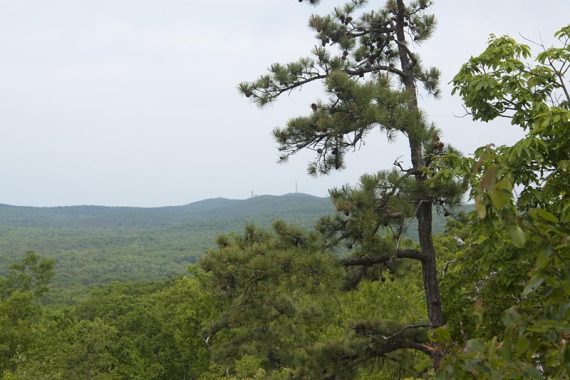 Look to your right (north) and spot the High Point Monument
Sunrise Mountain can be driven up, and there is a parking lot near the viewpoint – so expect some people there.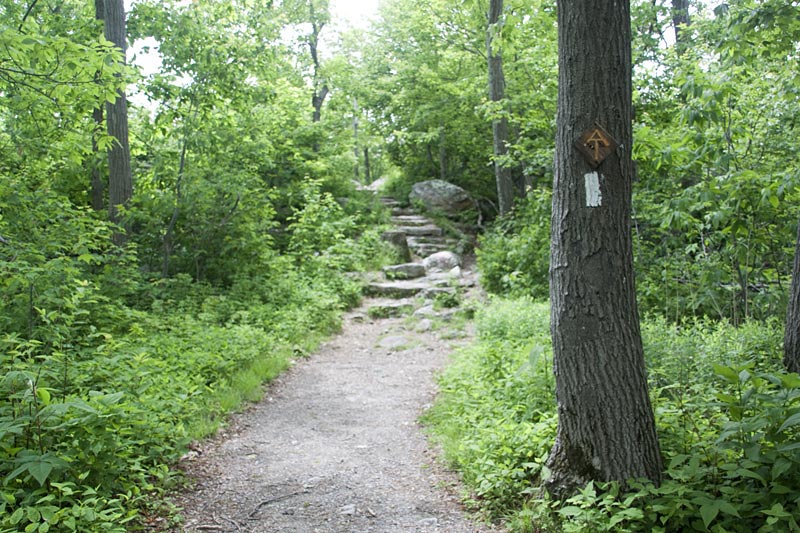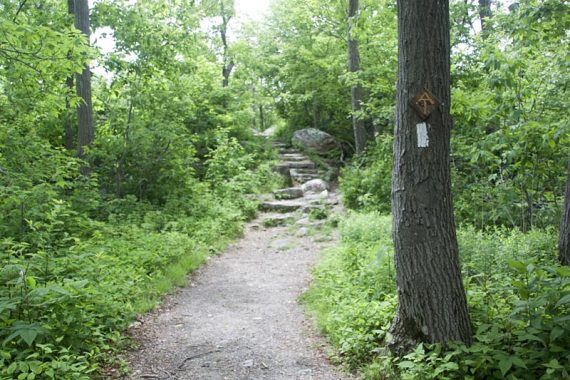 Appalachian Trail (AT) near the parking for Sunrise Mountain
There also is a pavilion with benches down the trail a bit, but the views are obscured some by brush. The first view is better.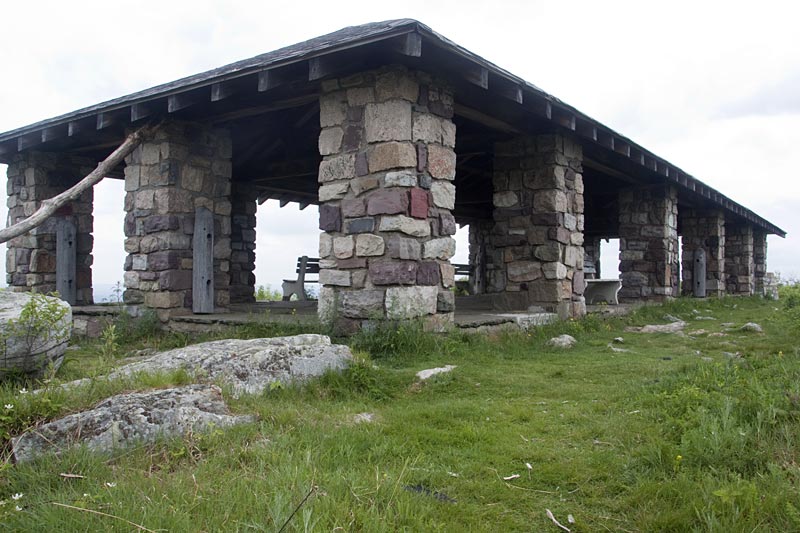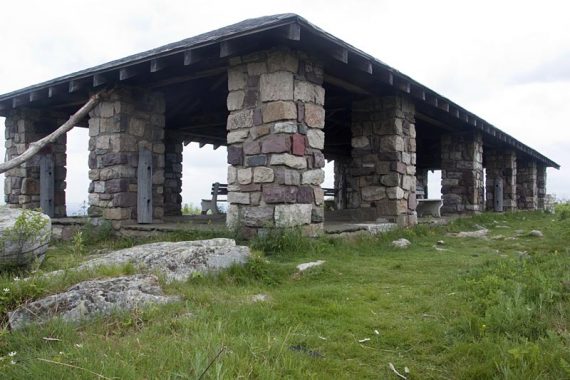 Sunrise Mountain pavilion further down the trail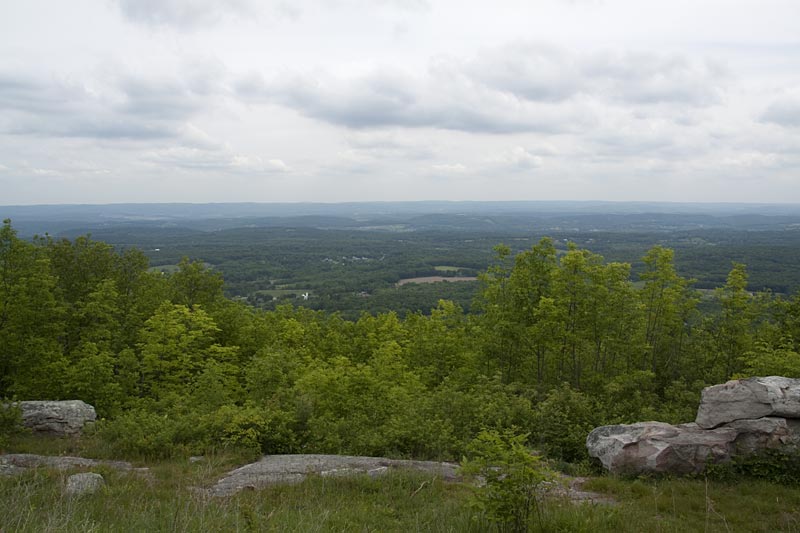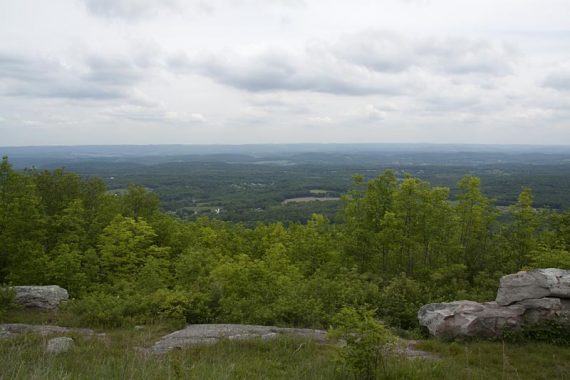 Sunrise Mountain view from pavilion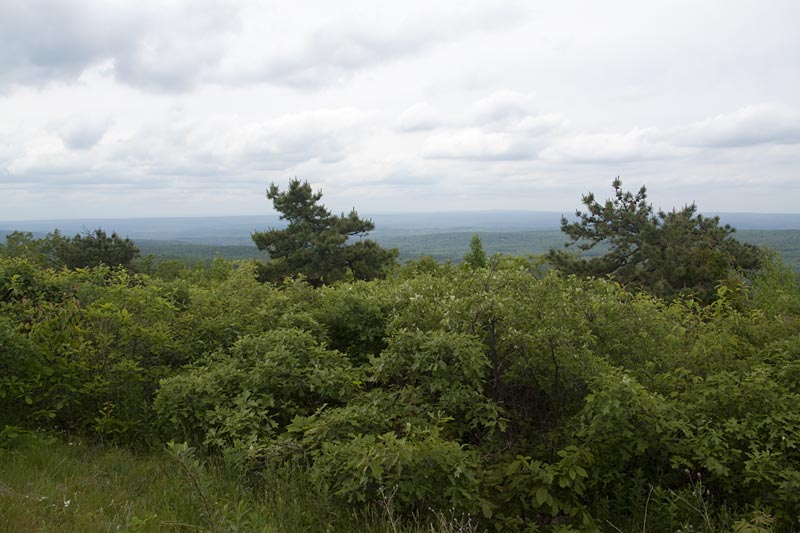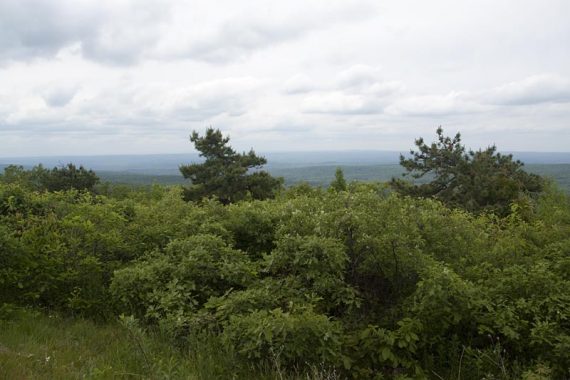 Sunrise Mountain view from pavilion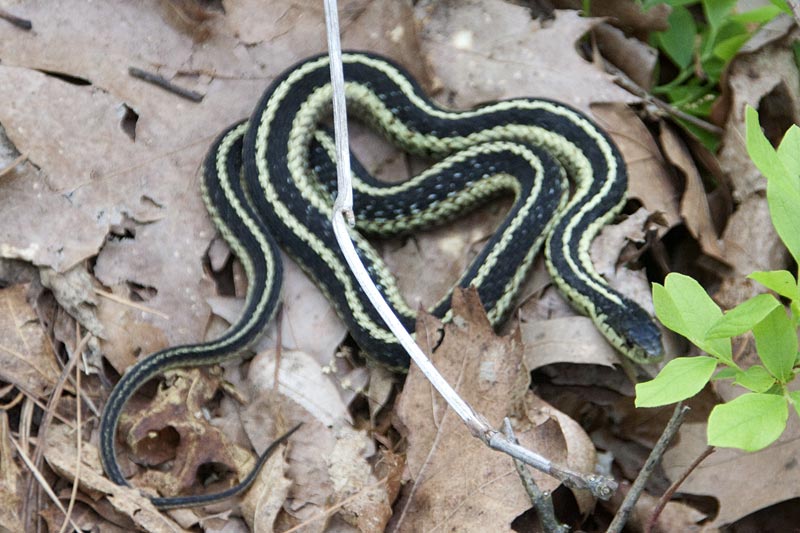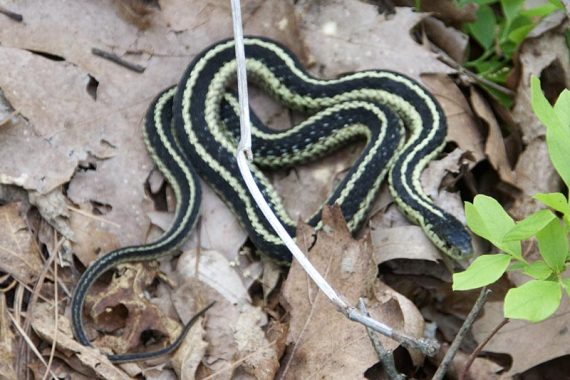 Little snake along the AT
There is another wonderful break spot, with a rock to sit on and a nice view, further down the AT before hitting Stony Brook.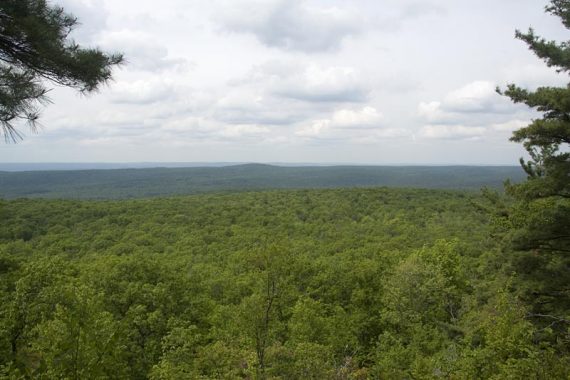 Viewpoint along the AT
We only did an 8.5 mile loop, cutting our planned 10 mile route short due to us still not being fully 100% after catching a bad cold after our vacation earlier this month. (Peru – Machu Picchu!)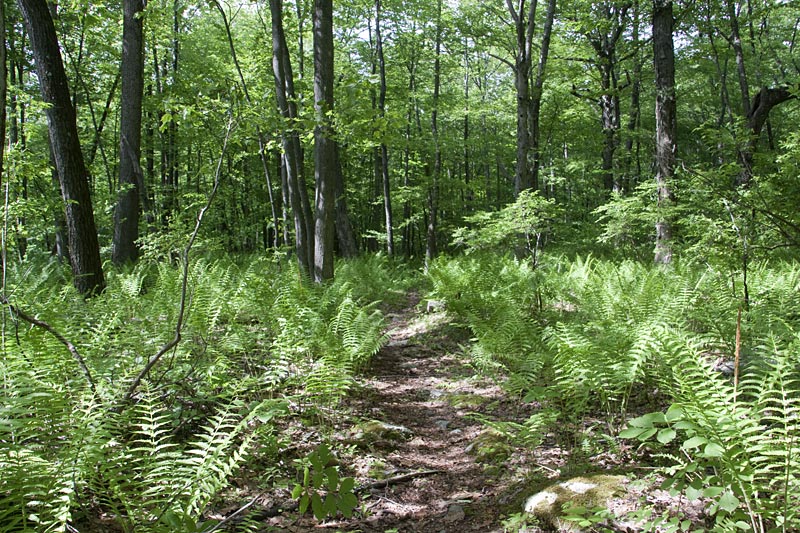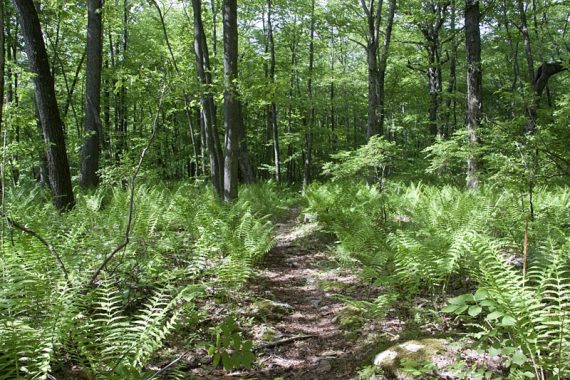 Stony Brook trail
Route overview:
From Stony Lake parking… Swenson Trail (RED) to Cartwright (BROWN-RED) to AT (WHITE) to Stony Brook (BROWN) to Station (Light GREEN). To make the 10 mile loop, pass Stony Book and take the next trail instead, Tower (GREEN).
Directions: 206 North until you enter Stokes, pass Rt 636 and then turn right for the park entrance. The ranger station has a bathroom and a park map. There is a parking fee charged between Memorial and Labor Day.
Drive down Coursen Rd and make a right at the end to get to the trail lot. There should be bathrooms open in season (Memorial-Labor Day) if you walk up the hill to the beach, but nothing appeared open when we went just a week before.
Look for the trail kiosk, that marks the beginning of the trails – all 5 start down the wide path.