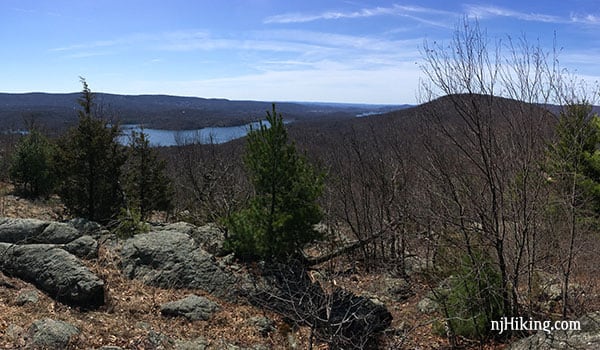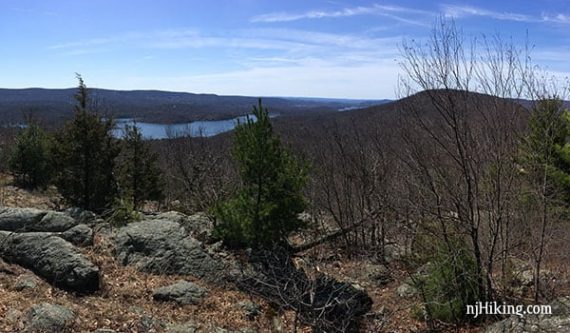 This hike serves up a long series of some of the best vistas in the state but it's not for beginners.
It features relentless steep rocky hills, scrambling, and clocks in at 10.6 miles long.
For detailed hike directions visit our main "Stonetown Circular" page.
We wanted another hilly workout and hadn't done this loop since 2015 ("Stonetown Circular in September") so we headed out on a somewhat windy and certainly-not-as-warm-as-last-week day.
For avid hikers this is generally a very rewarding hike – with a few minor caveats.
While we often hike 10+ miles, this manages to feel longer and drags after Tory Rocks… and I just read my post from last time where I noted the same thing.
Of course… it didn't help that I miscalculated the trail snacks slightly, leaving the last set in the car thinking we'd only want it after, so we were running a wee low on energy.
Oooops.
One of the things I did bring was the Skratch bar from the April Cairn box which we enjoyed enough to order a box of them.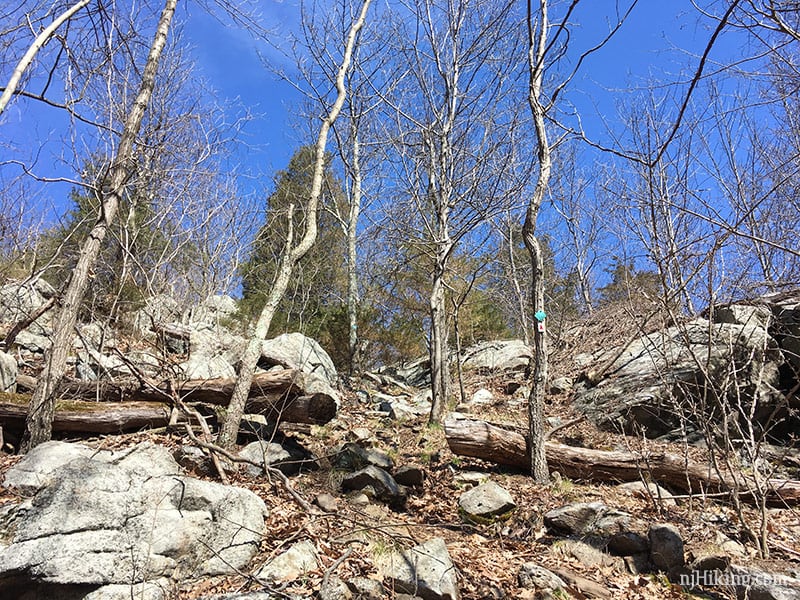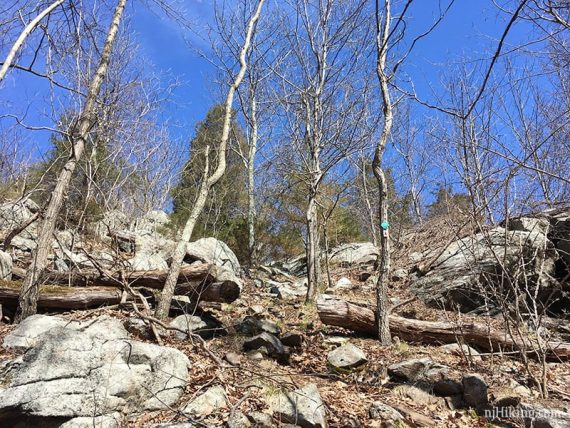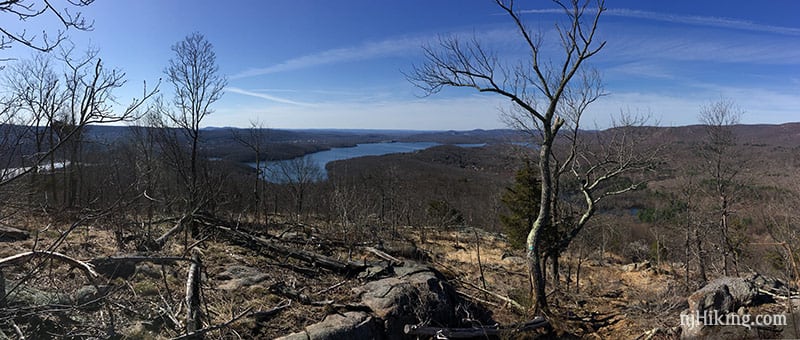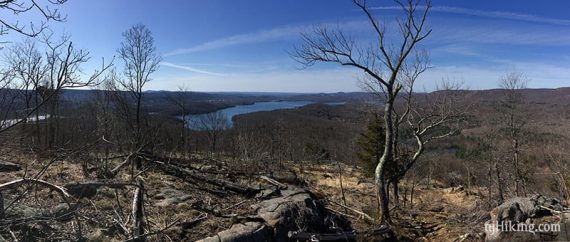 This loop also has an unavoidable 0.6 mile road walk at the end…
Ahhhh yes there is nothing like ending your nice day out by hugging the shoulder of a slightly busy road while looking like a dirty sweaty nutcase wearing a backpack with trekking poles lashed to it.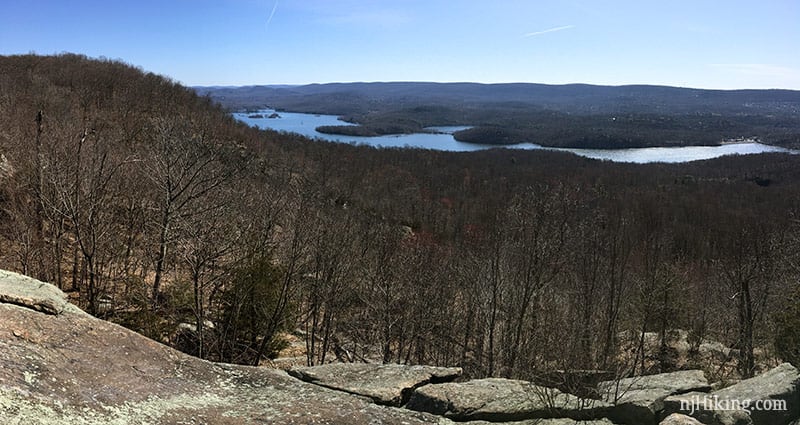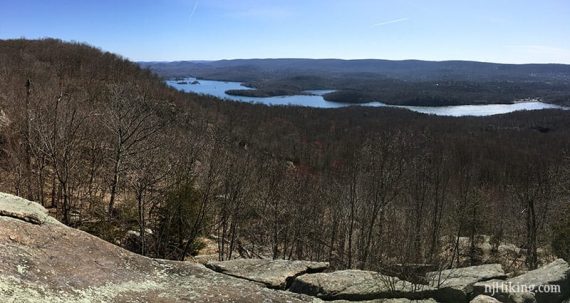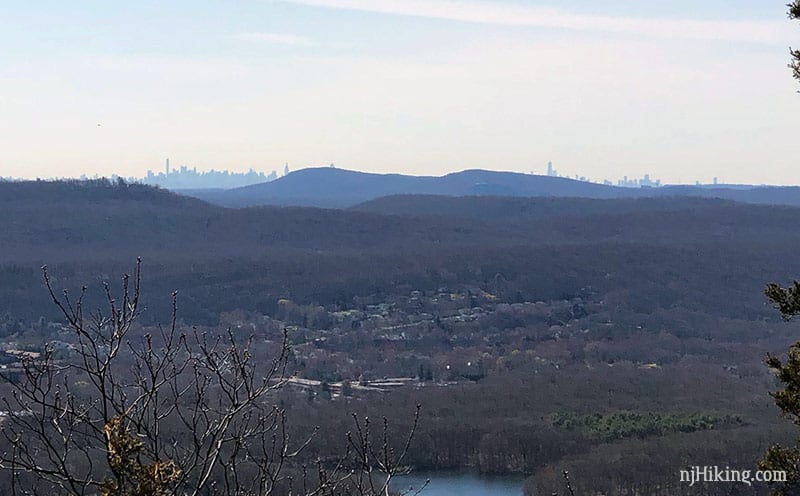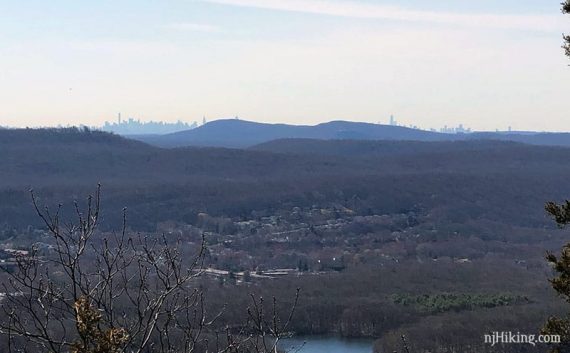 You could do the loop clockwise instead, but that puts all the good stuff at the end when you're not fresh to enjoy it.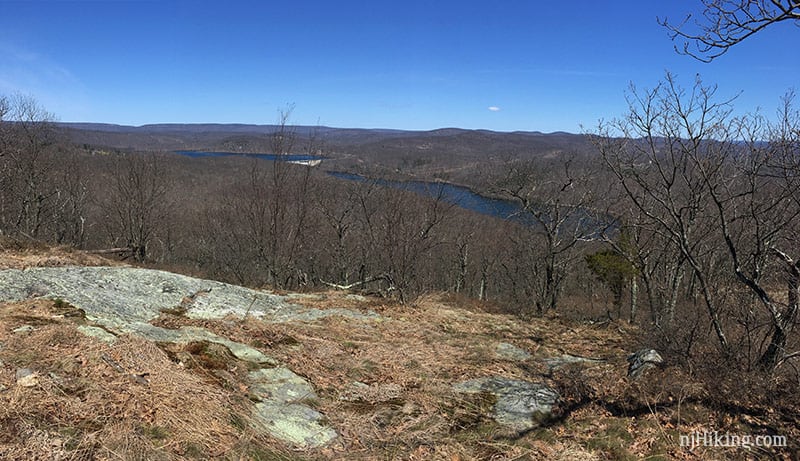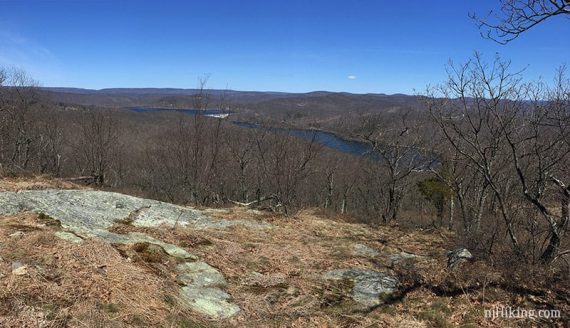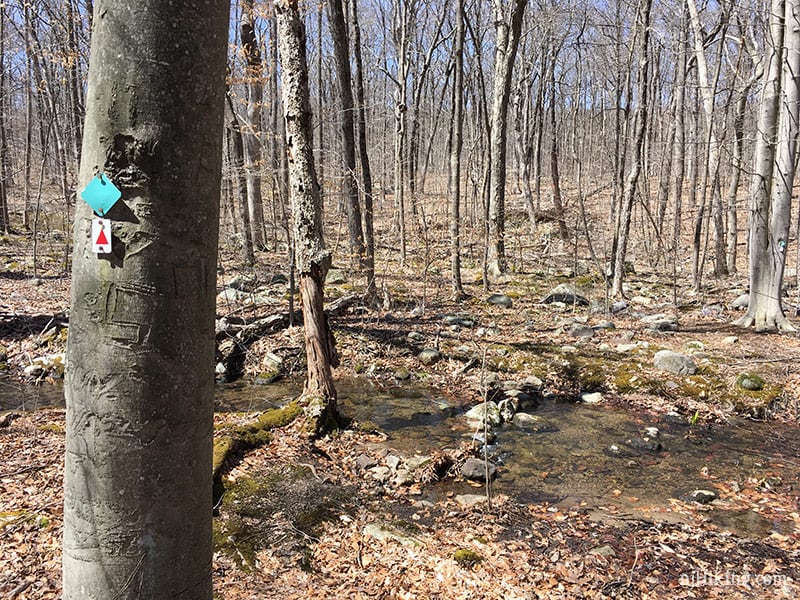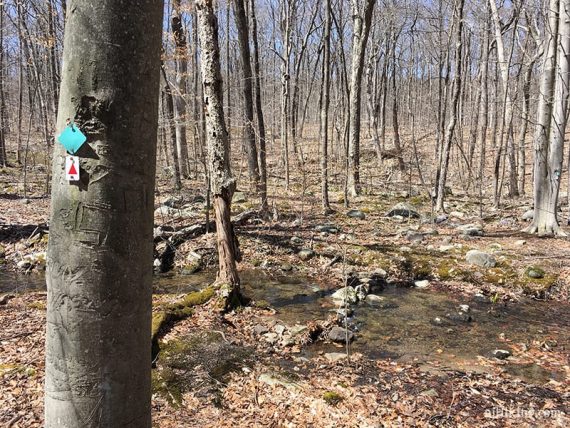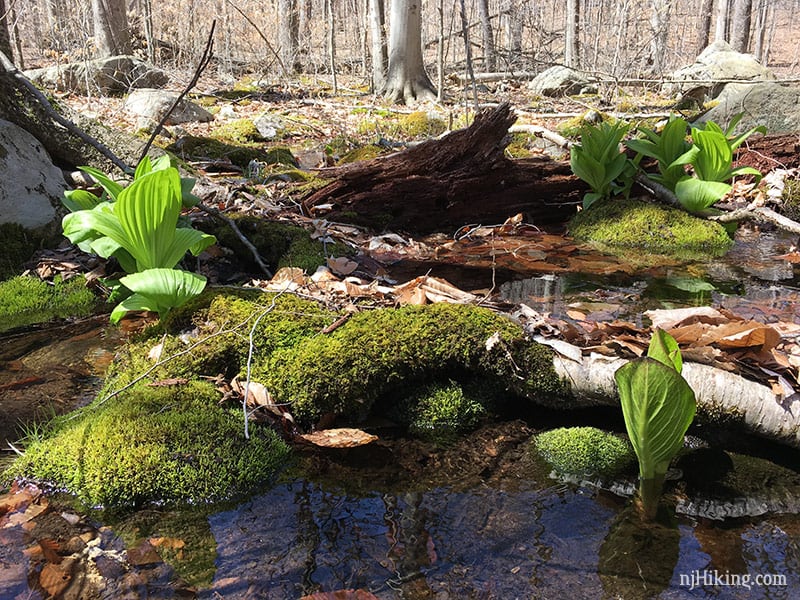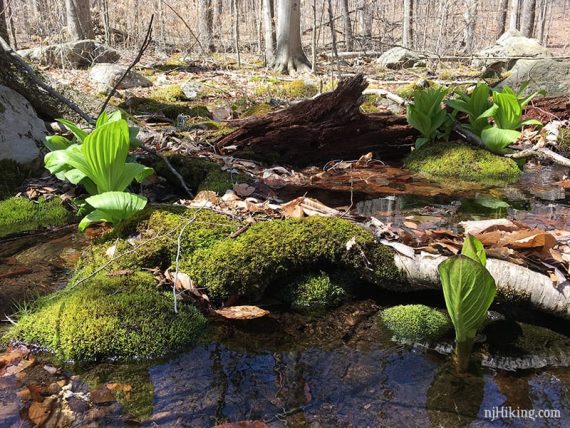 You aren't hiking in Jersey if there isn't a car on the trail. This route contains two.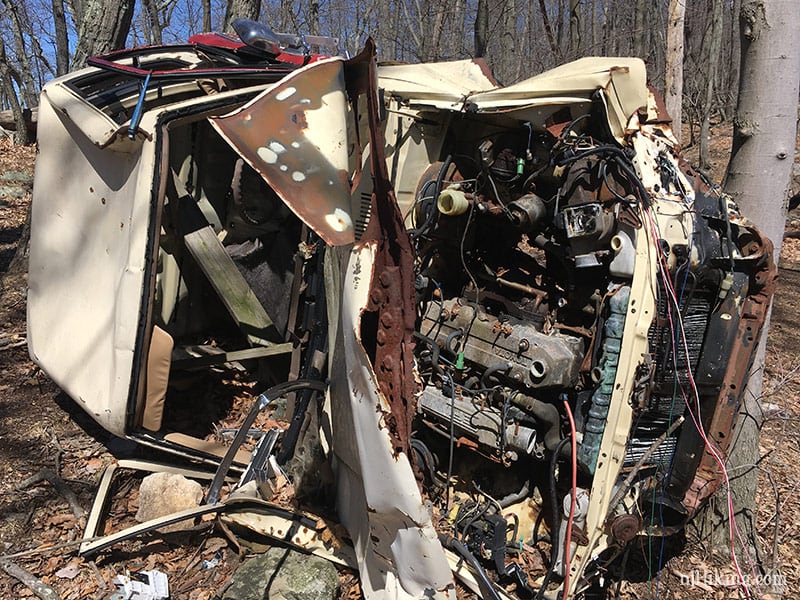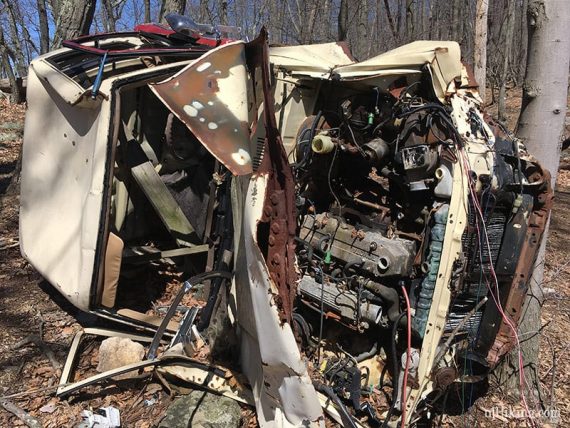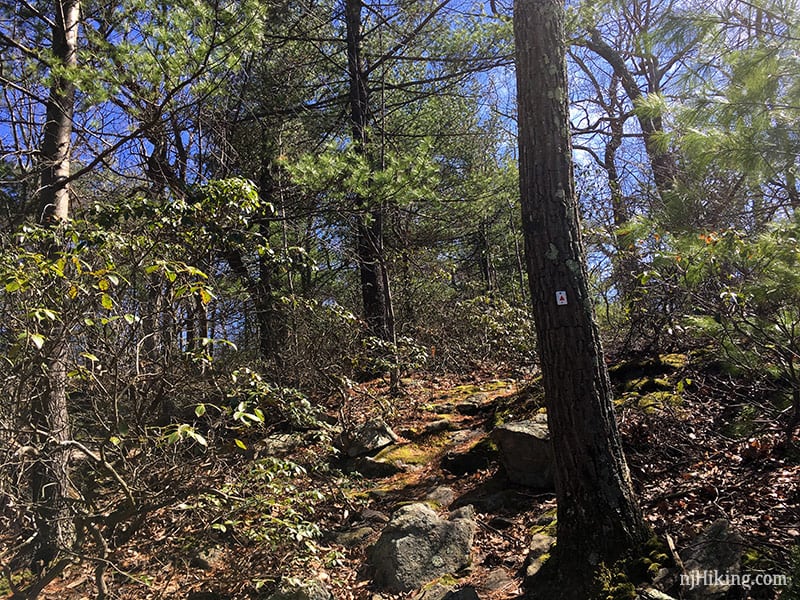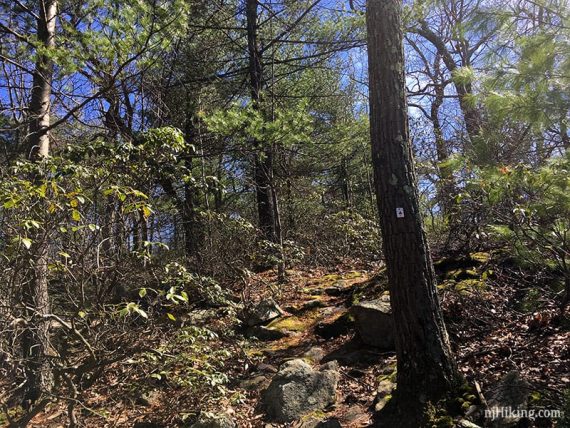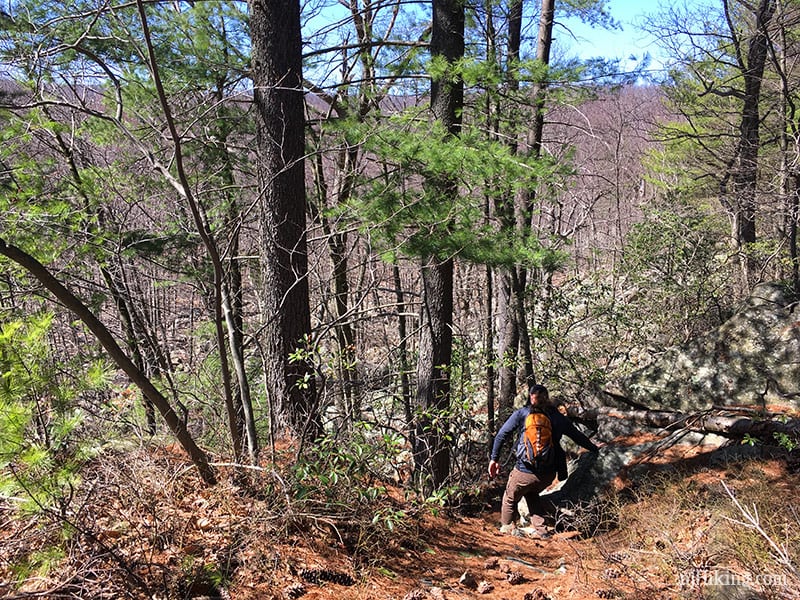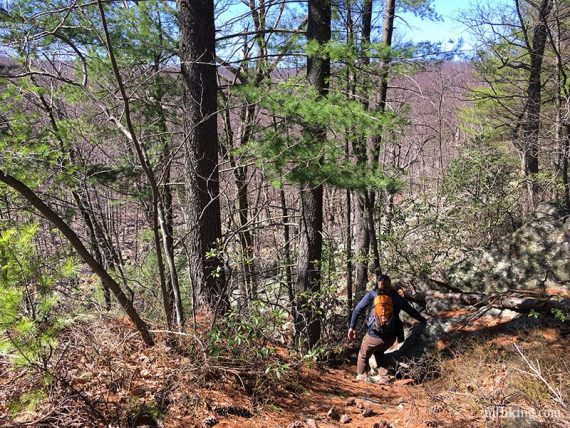 They saved the biggest rock scramble towards the end of the hike.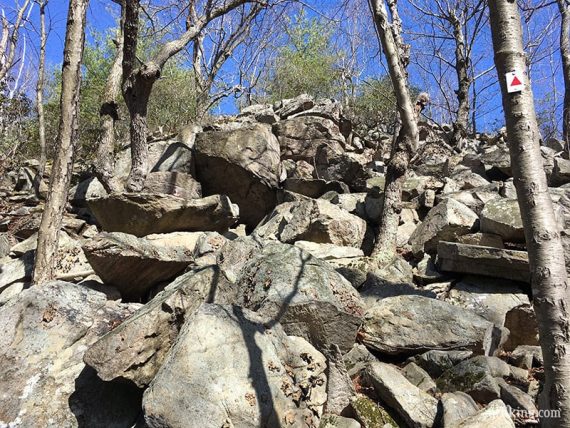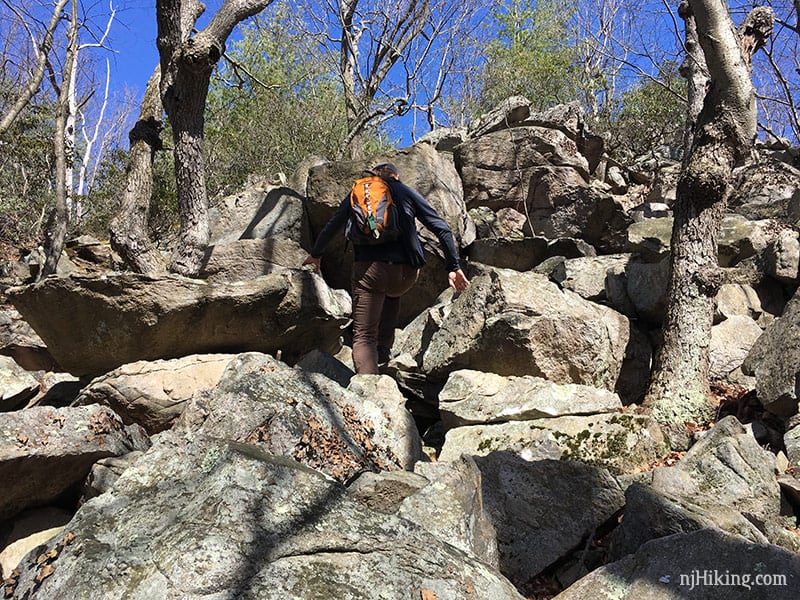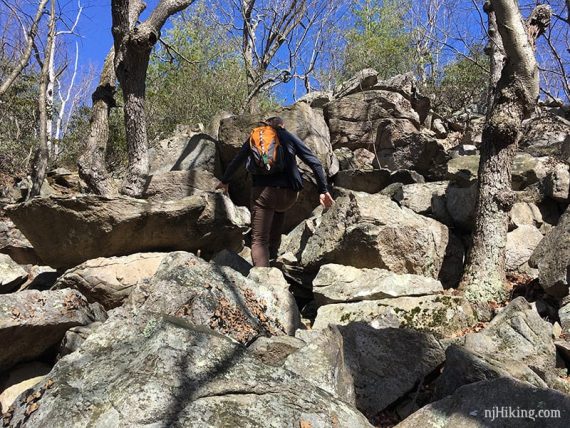 Early in the day we made a bet: Tom thought we'd see no one, I thought 1 or 2 people at least, loser buys post-hike coffees.
We took plenty of breaks to soak in the views and ended up being on trail for 7.5 hours – and didn't see a soul. Who says Jersey is crowded :)
So drinks were on me and we tried the new "cold foam cascara cold brew" (which seems even more obnoxious when you type it out…).
Note to our future selves: Bring more snacks.