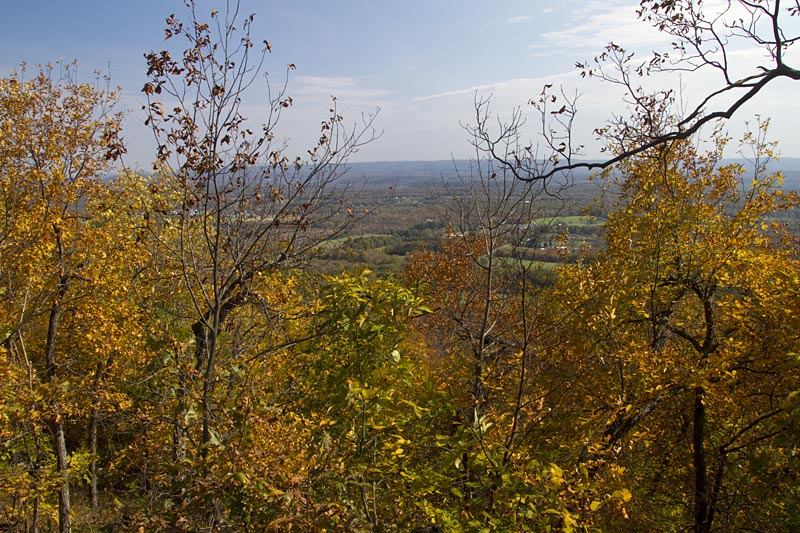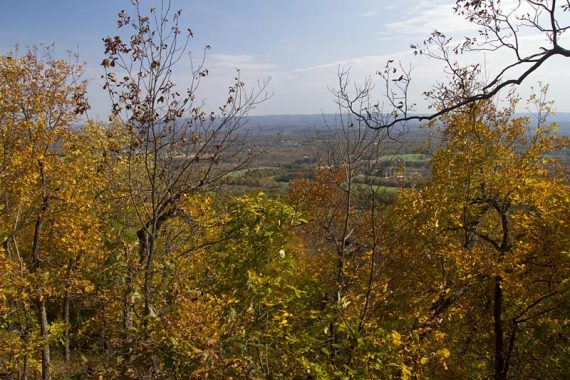 Hiking Sunrise Mountain and Stokes State Forest during autumn.
Well it's fall foliage season… which can be a complicated game of strategy for hikers looking to hit areas at peak color.
"If it was peak last weekend in the Catskills, do I head to Harriman this weekend? or will the foliage be better at the Gap? Should we head to Ramapo next weekend or further west?…"
Foliage coverage maps and reports are consulted. Guesses made. It's always hit-or-miss when looking to score the prime color.
This weekend our calculations landed us in Stokes State Forest to take in the views from Sunrise Mountain.
Complete hike details, photos, and video on our main Sunrise Mountain page.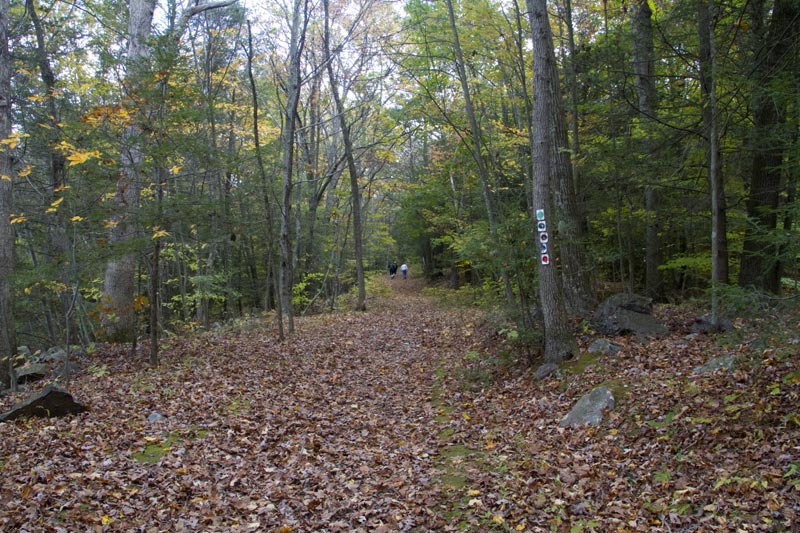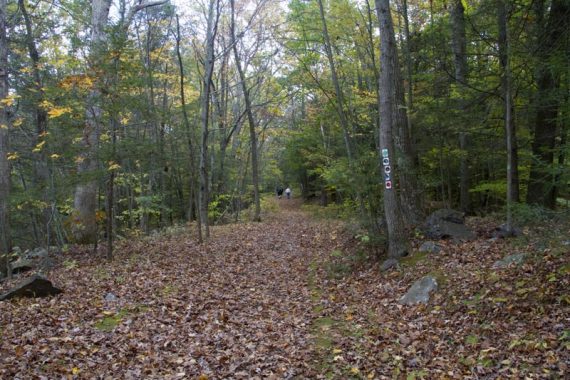 While it wasn't quite full-on raging peak color, and next weekend will likely be a bit better, it was still very pretty.
We decided on redoing a route we'd last done in May of 2010 [Sunrise Mountain in Spring].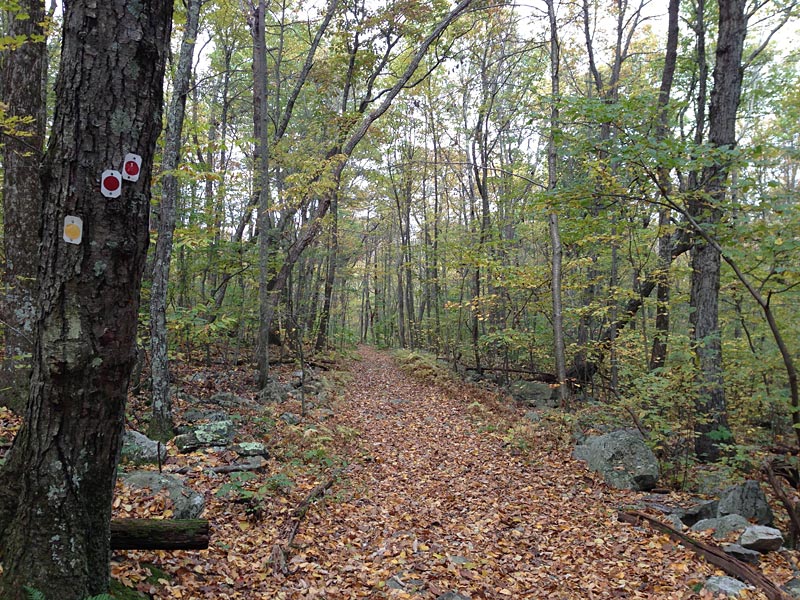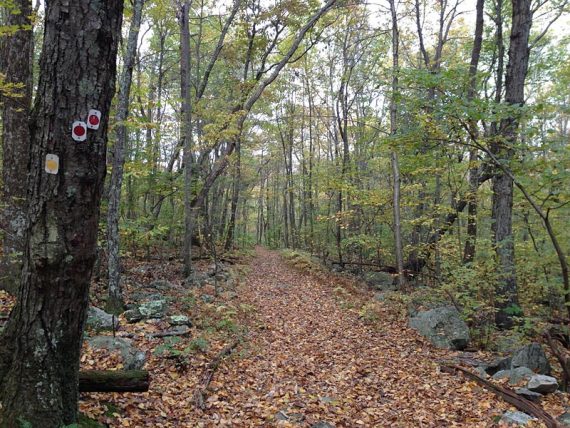 This route starts off with some nice hiking through dense forest, then heads uphill for a view west and of the monument in High Point State Park (if it's too hazy or cloudy, it might not be visible).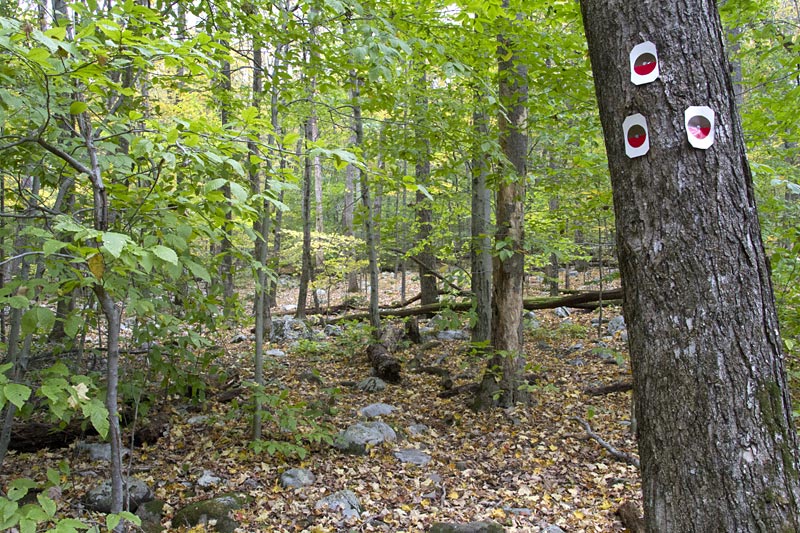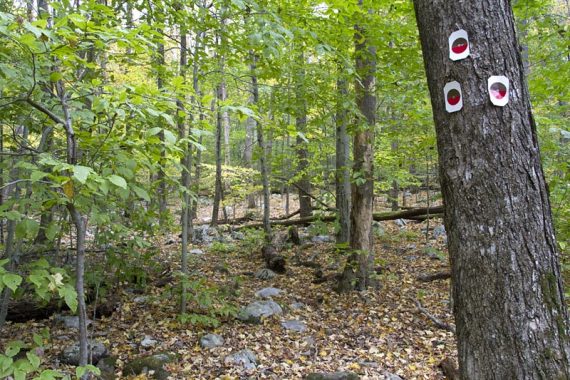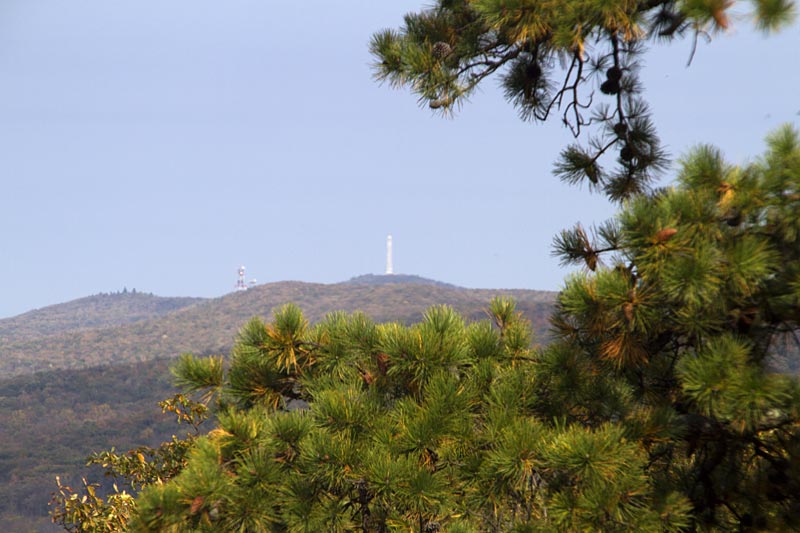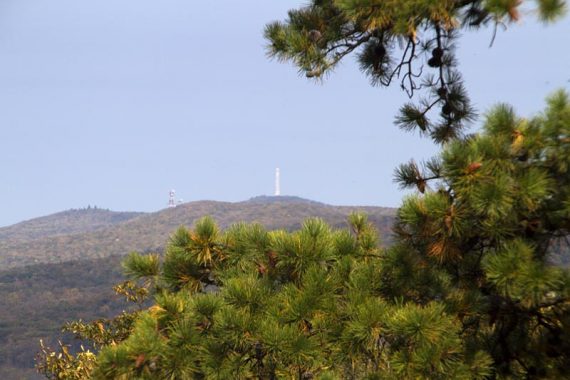 The route continues uphill and onto the Appalachian Trail for some fine views of rural NJ from Sunrise Mountain and along the ridge, before heading back down the Stony Brook trail.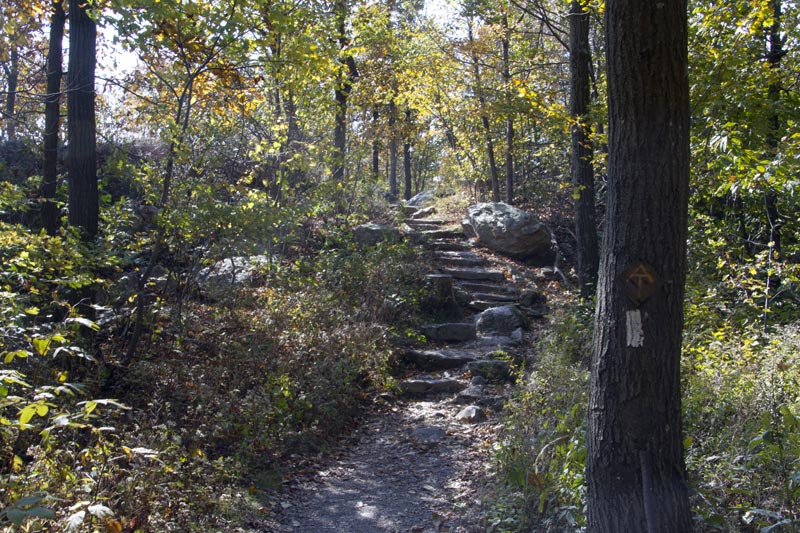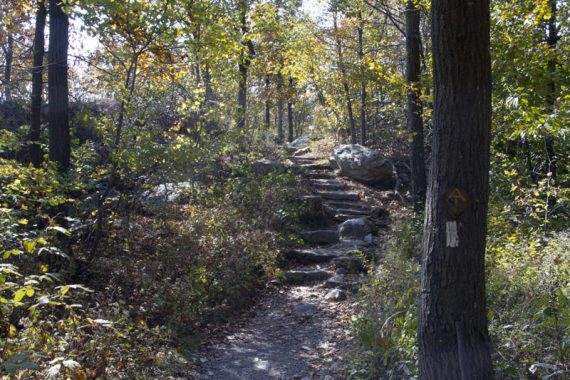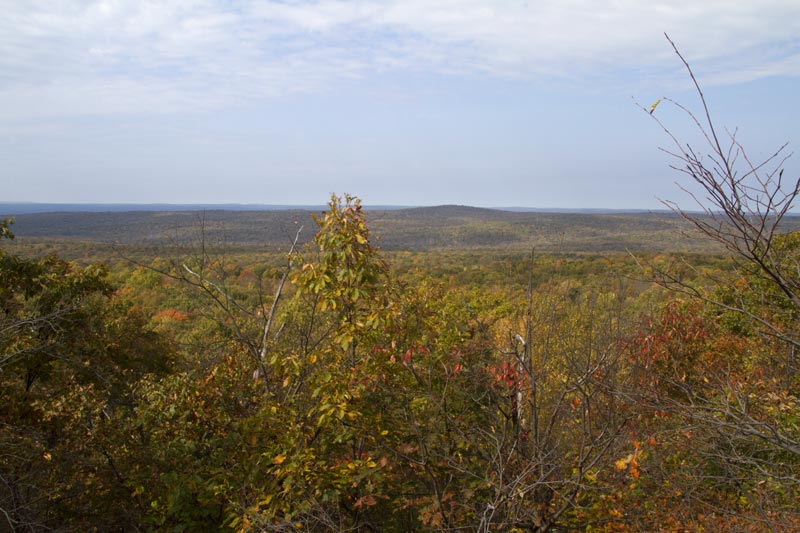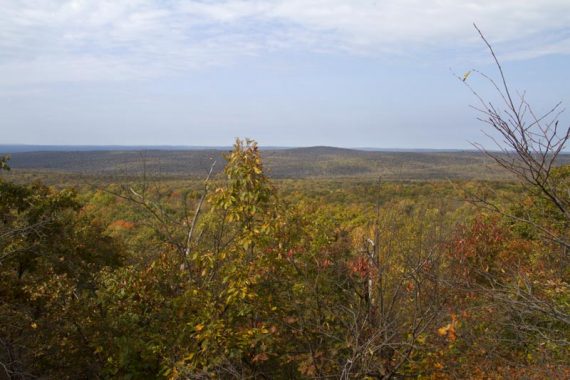 One difference we noticed this time was vehicle noise from Sunrise Mountain road, especially from some thunderous motorcycles. (The road goes right to the viewpoint so this means it's a popular spot)
When we'd done this in springtime we noticed no traffic noise nor were we under a flight path that day so it was very quiet… which doesn't happen often.
And if you too are obsessed with grabbing all the fall color while you can, then be sure to check out our NJ Fall Foliage Reports page.
Parking: N41 12.175 W74 46.403 [Stony Lake Parking]
Miles: 8.6
Route: Swenson Trail (RED) to Cartwright (BROWN-RED) to AT (WHITE) to Stony Brook (BROWN) to Station (Light GREEN).