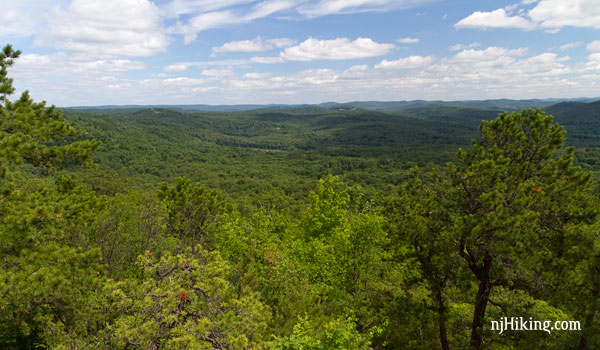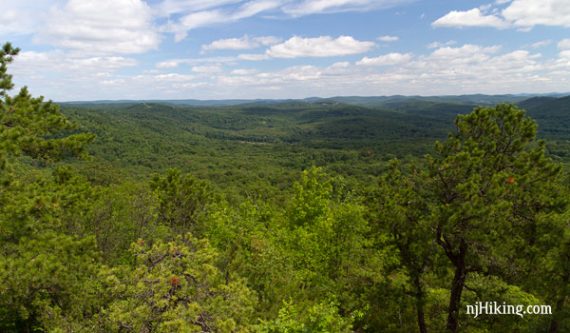 Hiking one of our favorite Norvin Green loops in July.
Time to revisit one of our classics and what we consider a "Best Hike in New Jersey".
Complete hike directions are on our main "Norvin Green – Wyanokie High Point, Chikahoki Falls, Otter Hole" page.
We'd just been to Norvin a few months earlier doing a different loop plus things hadn't started blooming ("Otter Hole, Chikahoki Falls, Carris Hill, and High Point in Spring").
We noticed the Weis gate and the outhouse was closed, plus there were a bunch of signs noting that dogs needed to hike out on the road.
It wasn't too crowded and it was a nice sunny day, breezy, with good temps.
Wyanokie High Point never disappoints. The New York City skyline was visible past the Wanaque Reservoir.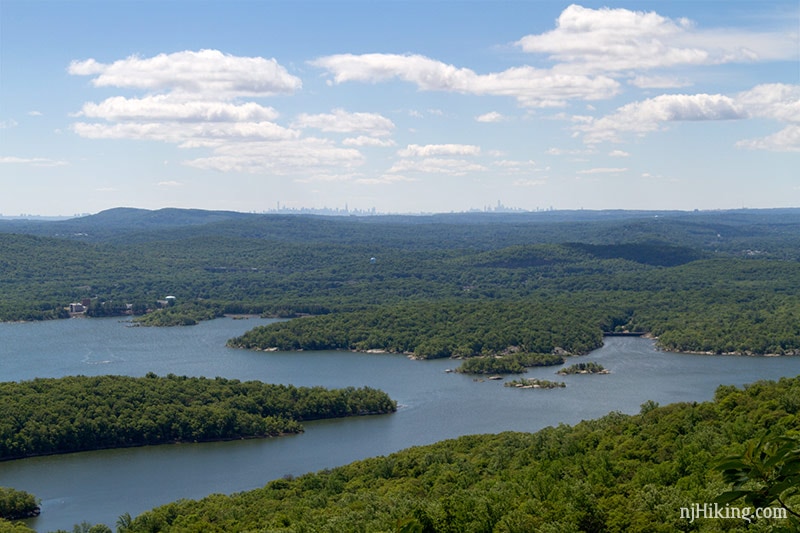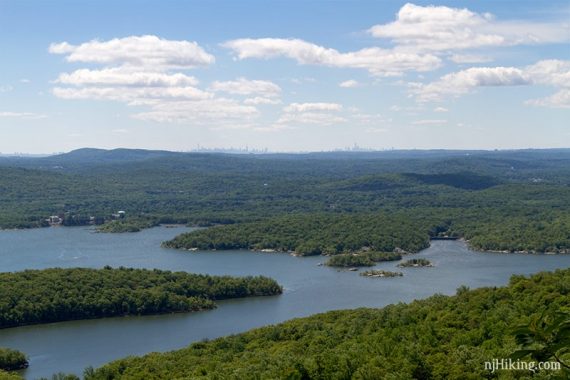 Looking in the other direction you'd never imagine you were in New Jersey.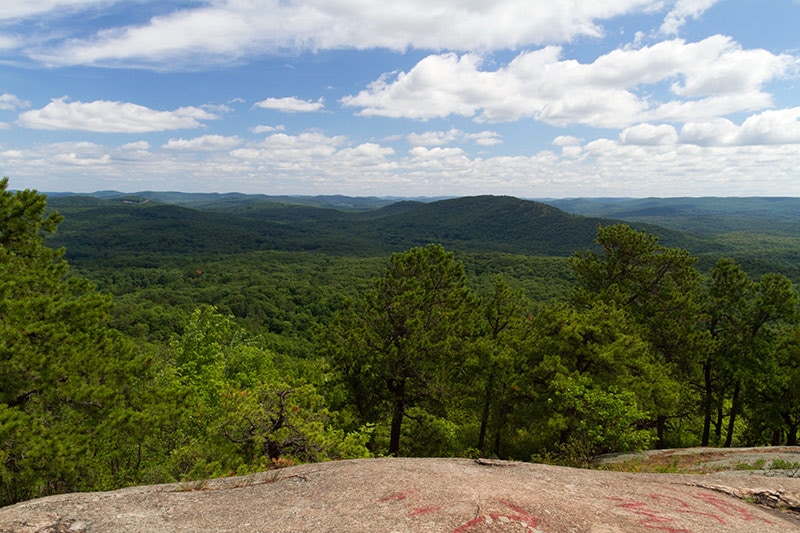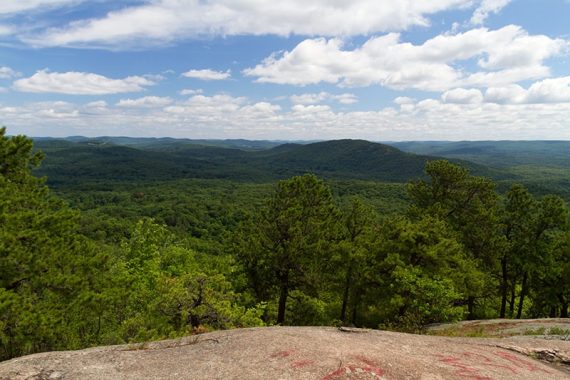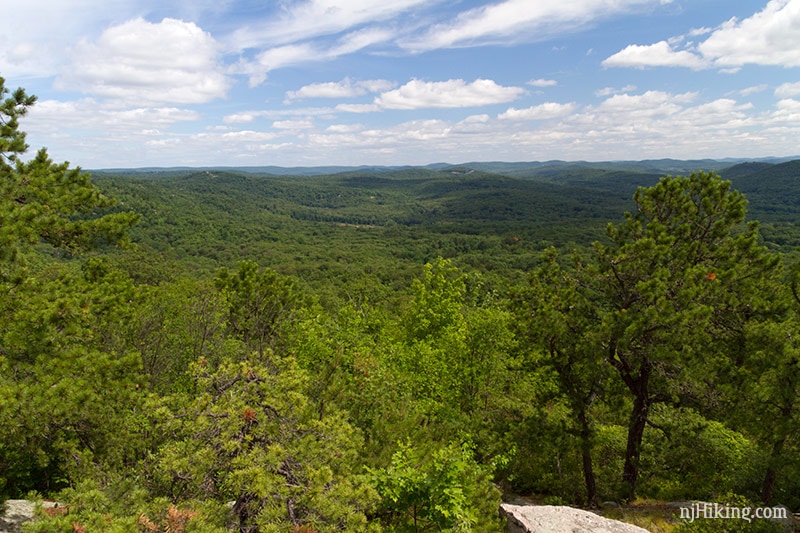 Then on to Chikahoki Falls, were we noticed there was no wooden plank to cross over in front of the falls, but it wasn't running very hard so it was easy to cross over.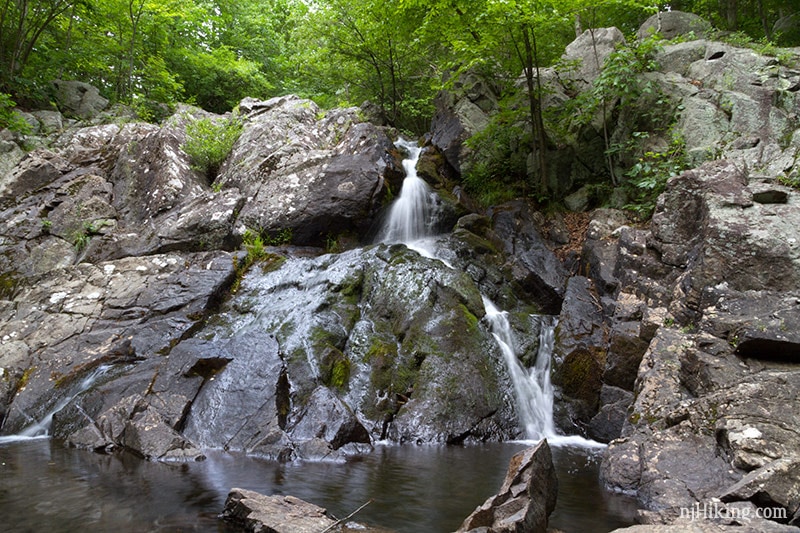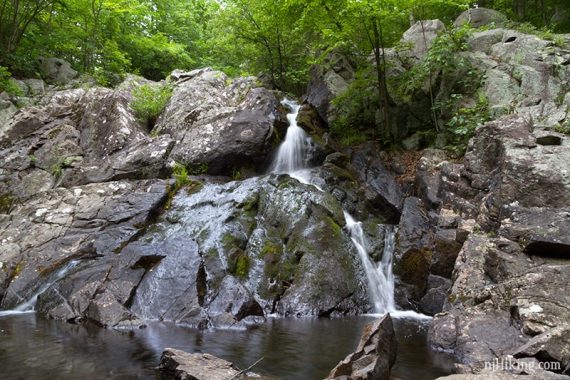 Continued on to Otter Hole and back.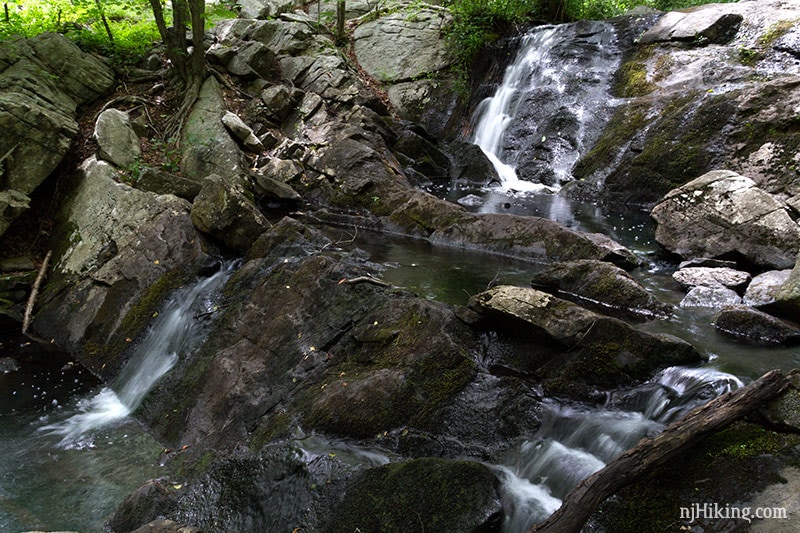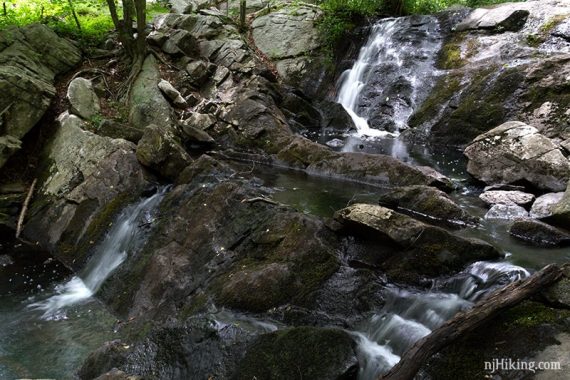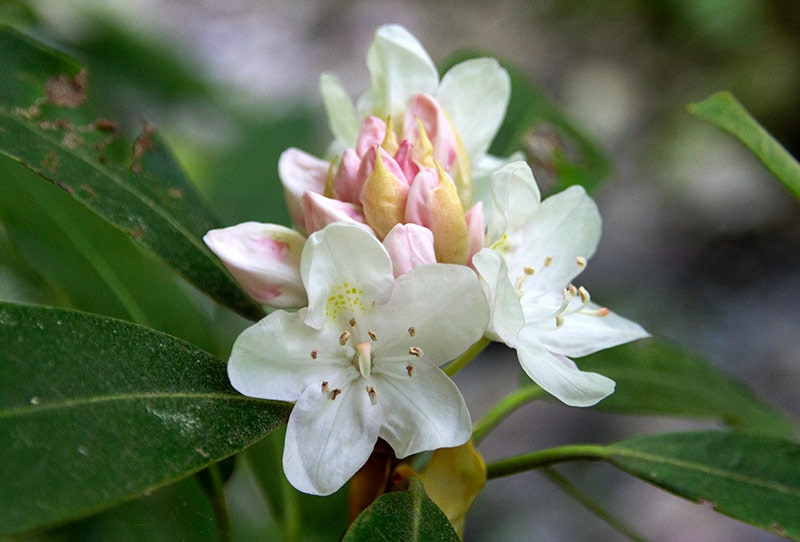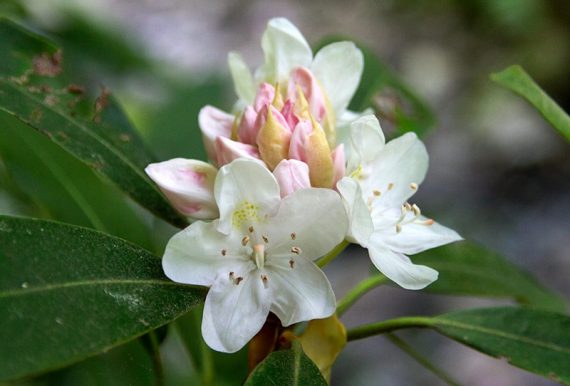 Note: Found these unposted pics 5/2020 and so created a brief Trail Blog entry with them using my notes .