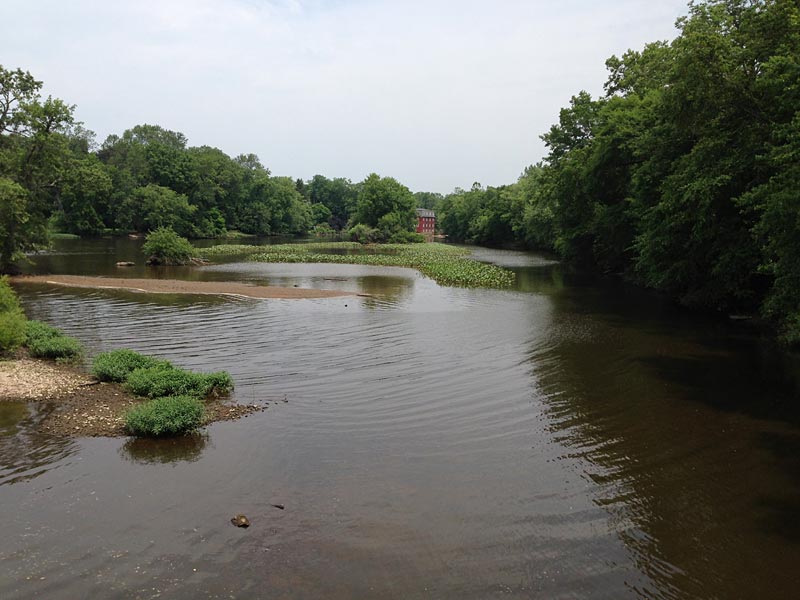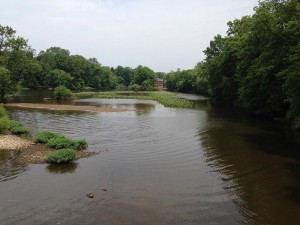 D&R Canal Towpath from Rocky Hill south to the Rt. 95 overpass.
For D&R trail resources/maps, see our Delaware Canal Towpath overview.
We ended up with some time off on a weekday and decided on a quick bike ride on the D&R Canal Towpath, heading south from Rocky Hill to the overpass at Rt. 95 nearing Trenton.
It was nice riding the towpath with fewer people for a change, as on weekends this stretch towards Princeton is quite filled with walkers, joggers, and bikers.
After passing through the golf course (where I always feel like I am certain to get clocked in the head with a ball) and near a parking pull-off, we noticed a stone obelisk for Washington's march from Trenton to Princeton in 1777. We've ridden by this spot countless times and never noticed it before.

When we rode this about a year ago ("D&R Canal Biking: Rocky Hill South to Rt. 95"), we ran into some rough areas from storm damage as well as a closed segment at Quakerbridge Rd. It looked like this was closed still, so we did the same detour over on another path on the other side of the canal, crossing over the bridge on Province Line Rd. and continuing north again back on the towpath.
North of Province Line Rd. the surface got even better and a nice ride got even nicer.

We passed the Brearley – Great Meadows trailhead, a 1/3 mile trail that leads to the Brearley House and the LHT trail (Lawrence Hopewell Trail – a newish route that is a mix of on-road and dirt trail. We'll probably be checking that out eventually, but a lot of the route does seem to be on-road – not a favorite thing for us)
At the overpass of Rt. 95 we turned around as usual. Many years ago we did take it further and just abruptly end in Trenton with no indication how to connect to feeder canal path. (This was years before the plethora of trail maps online and satellite imagery available on the phone in your pocket!)
[On the way back, we realized the towpath between Providence Line and Quakerbridge was just some temporary work we could ride around, so we were able to avoid detouring off the towpath. The detour is edited out of the GPS track below.]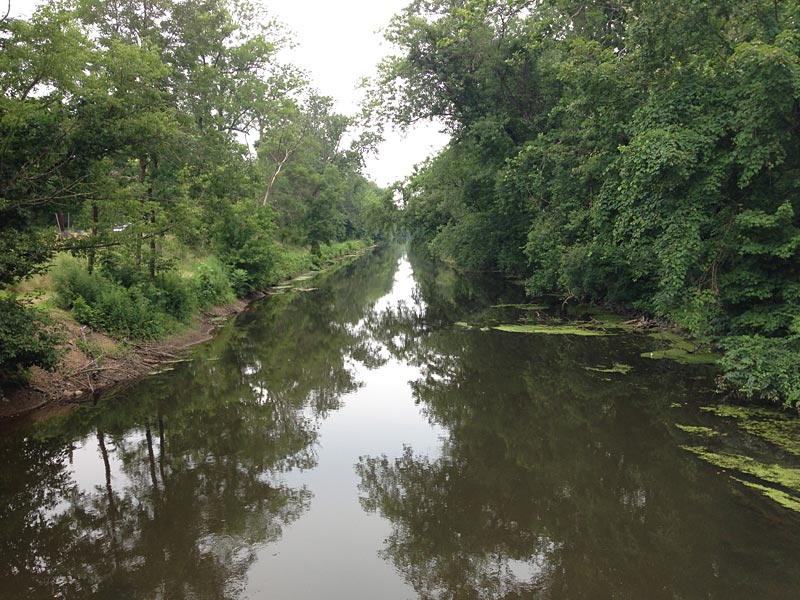 Miles: 20.3
Parking: N40 23.912 W74 37.639
The outhouse in the parking lot was closed again. There was a porta-john in the parking lot at the next road crossing after the towpath goes under Rt. 27 via a short tunnel.
GPS File: D&R Canal – Rocky Hill to Rt. 95
Wildlife Spotted: As per usual on the towpath… lots-o-turtles.