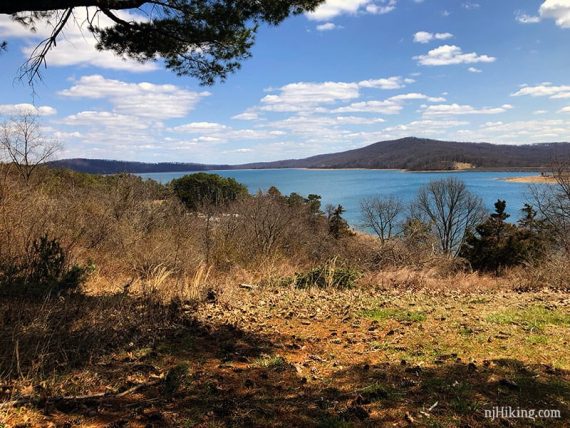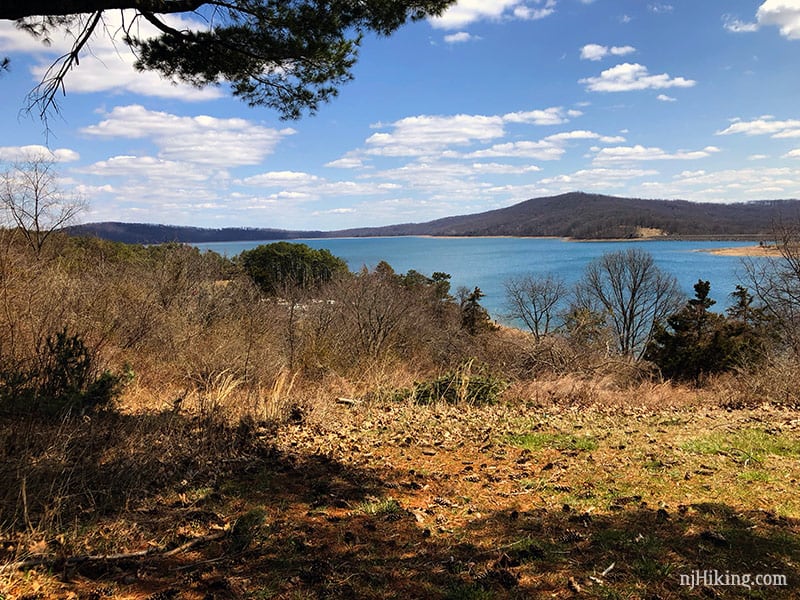 For detailed hike directions, maps, photos, video, and GPX, visit our Round Valley Recreation Area page.
Here it is April yet I needed to wear a knit hat, gloves, and a buff AND didn't need to remove a layer all day.
Any time now, Spring, any time.
We were looking to get in a somewhat long workout hike with hills but no more than an hour away – and this fits the bill.
We're not huge fans of the Cushetunk Trail. Granted, the reservoir is beautiful, there's a lot of trail, and a lot going on here (boating, swimming, scuba diving – seriously) … but we've always found the hiking here to be just ok. Something about the surface, limited views, that the trail doesn't circle the reservoir… something.
Even though it was windy and chilly today – even too cold to take a break near the picnic beach – we somehow didn't find the trail as tedious as we have in years past. We only saw a few other hikers but in the last couple miles we passed several large groups of bikers coming in (trail is multi-use).
Cranked out 10.2 hilly miles in a little over 4 hours and then made a beeline for steaming hot vanilla lattes with an extra shot.
Random: Near the picnic pavillion I spotted something rarely seen and very seldom in the wild…. a pay phone. So I wandered over joking "hey Tom do you have 2 dimes so I can call my mom to pick us up from the mall???"*… and was shocked it actually had a dial tone. I was tempted to call someone just to go "guess what I am calling from!"
*Those who also grew up in the dark, dark days before cell phones recall making sure to have dimes so you could call for a ride.