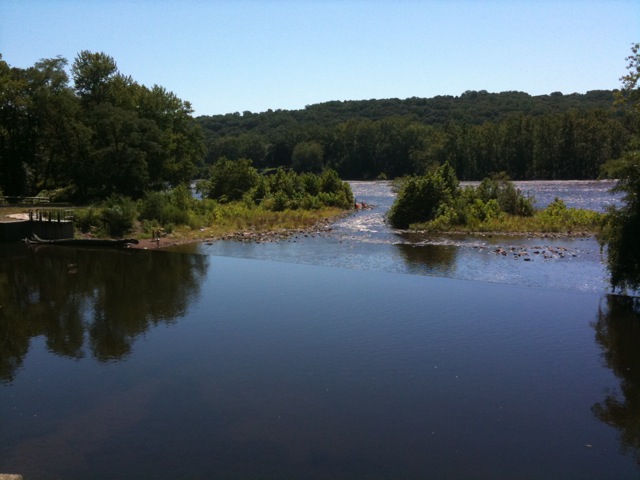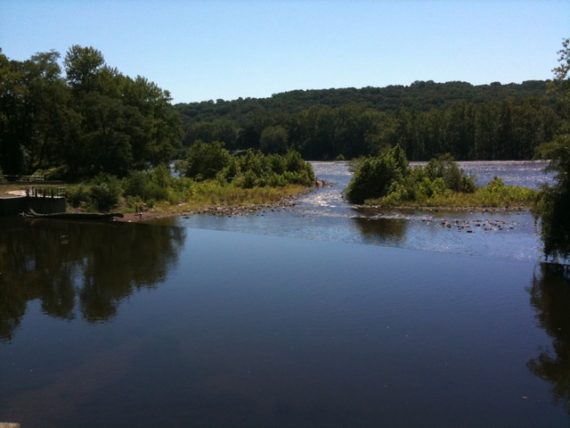 Easy hiking or biking along the shady and scenic Delaware & Raritan Canal heading north from Lambertville to Frenchtown.
Opted for a bike ride since it was going to be mid-90s and sunny today and we hadn't been for a ride in awhile.
We headed over to our favorite bike route… the Delaware and Raritan Canal towpath. We usually park at Rocky Hill because it's closer, but decided to head over to Lambertville because it had been awhile since we'd done that section.
It was so nice and breezy cruising along on our bikes. (We like rail trails and comfort bikes… we're not that into mountain biking, and road biking in Jersey is… well… small shoulders and tons of whizzing traffic isn't really our cup-o-tea).
The trail surface is level packed dirt or fine crushed stone, basically a rail trail. It is mostly shaded, and runs along the canal and river.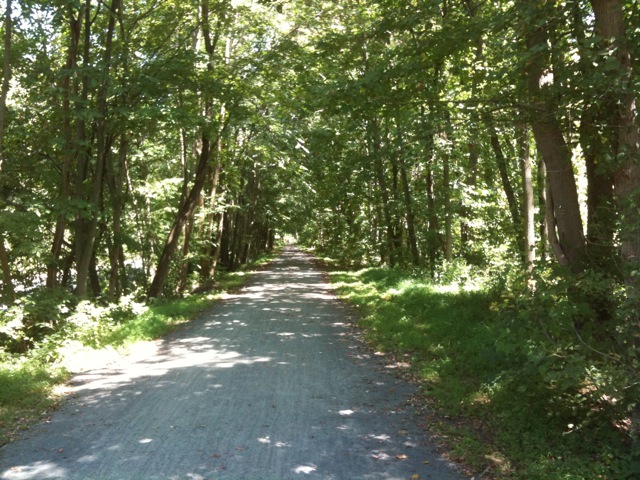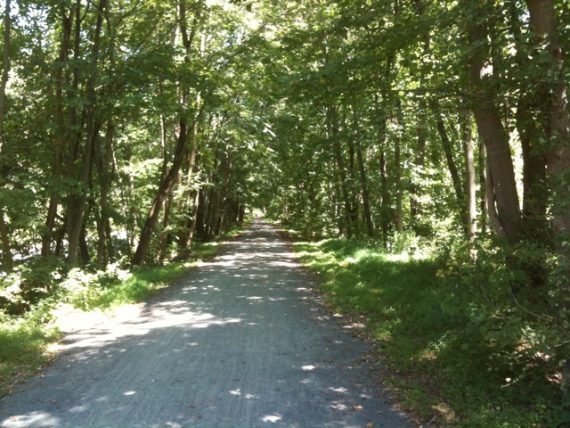 On this section of the towpath, there are about 28 miles of trail… so you can get a real long ride in if you like. We prefer to bike the towpath, but it would make for easy hiking as well (more like walking really).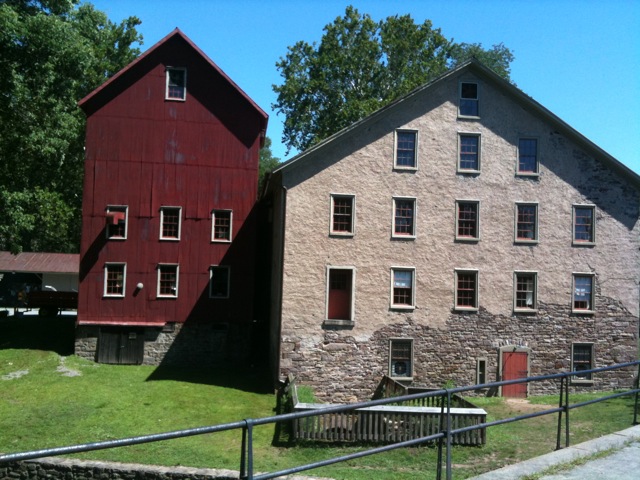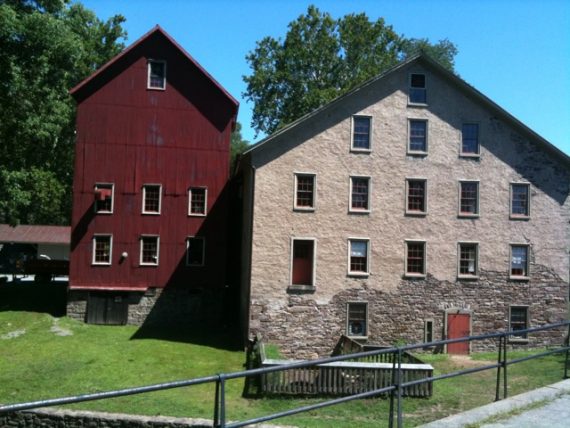 There are many parking and access points along the canal, as well as restaurants and shops in some areas, with the majority in Lambertville (and New Hope if you cross the bridge).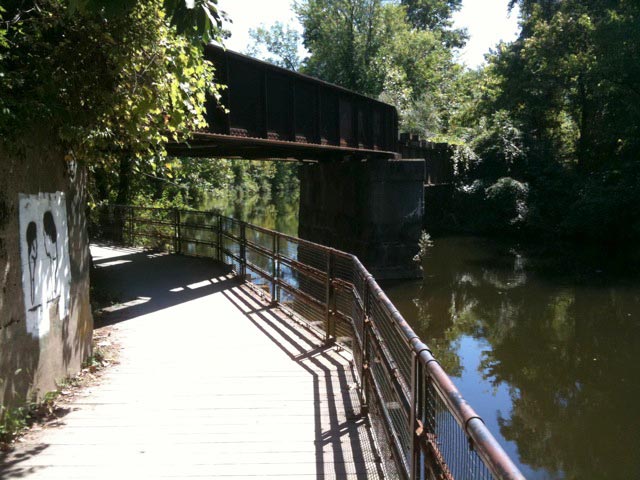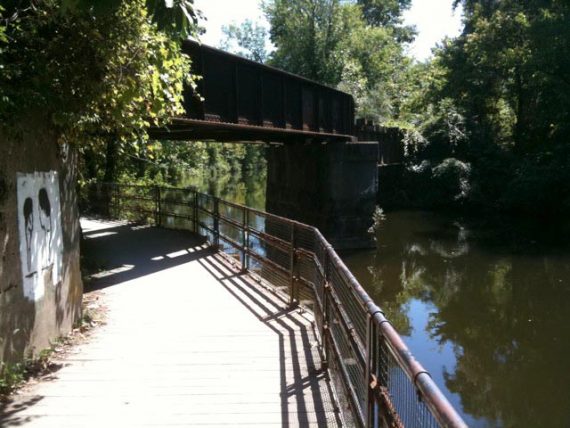 There are also canoe/kayak rental further down the canal. This area is popular, especially around Lambertville, but as soon as you get a little distance from the main shops it thins out and you can really cruise along.
For D&R trail resources/maps, see our Delaware Canal Towpath overview.
Route:
21.8 miles roundtrip starting in Lambertville and going north, turned around at a picnic table not quite at Warsaw Rd. View our Interactive Map.
We took 518W from Rocky Hill. From the North, 518 can be accessed from 206 or Rt 27. From Trenton you could take Rt 29 to Lambertville.
We used the lot on Mt. Hope St which is a small lot, there are others on the map from the site. Lambertville is roughly an hour from central NJ, New Brunswick-ish area.
Restroom:
None at the lot we started at, but in Lambertville you have several gas stations and a bunch of shops. Two porta-johns are at Prallsville Mill, right along the trail, about 4.2 miles north of Lambertville.
Books:
Rail-Trails New Jersey & New York (new, has several trails in NJ, plus more in NY and PA) and the The New Jersey Walk Book has descriptions of rail-trails in Jersey.