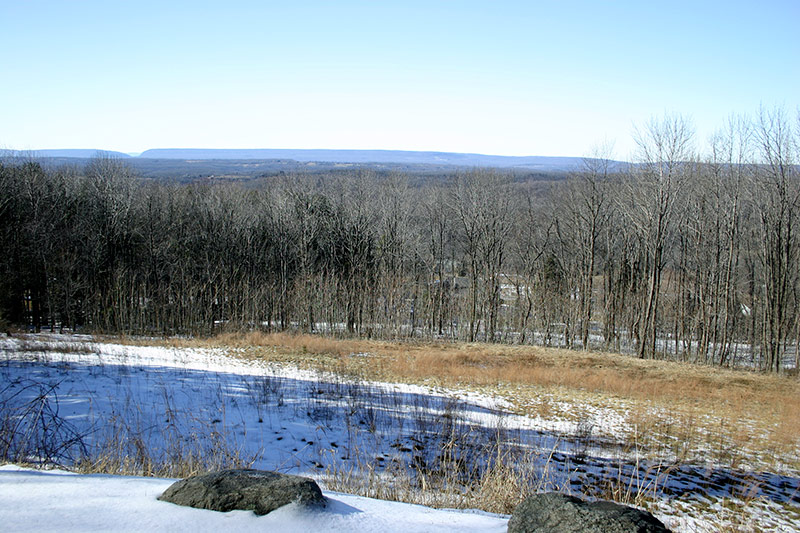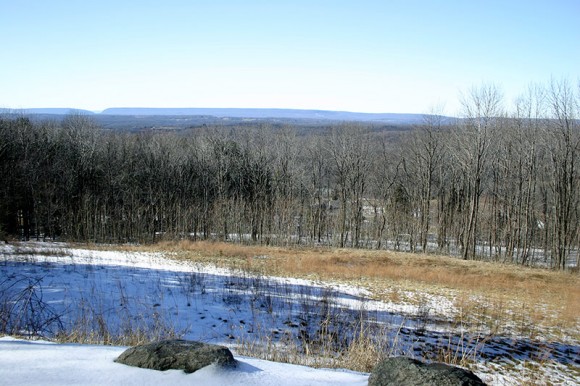 Jenny Jump with a little snow on the ground.
Took BLUE which starts from the lot road to the right. Climbs up and joins with YELLOW. Overlook once had a cabin there several years back.
Detailed hike directions on our main Best Hikes in NJ: Jenny Jump page.
YELLOW meets up with LIGHT BLUE (Ghost Lake Trail). Followed that to Ghost Lake.
Returned same way then took the park road back to lot. 5.75 m RT. Park had a slushy inch of snow so it was slippery in spots.
Rt 287 N to 206 N to 80 exit 12. Follow signs (small) 1.25 hrs to park. Comfort station at main lot, park maps at ranger station. Porta also at boat launch by Ghost Lake, and some along main park road.
*Did this park in the spring several years back and the gnats were relentless even with bug spray.
Very scenic park however, even though there aren't much more than the 6 miles of trails to do.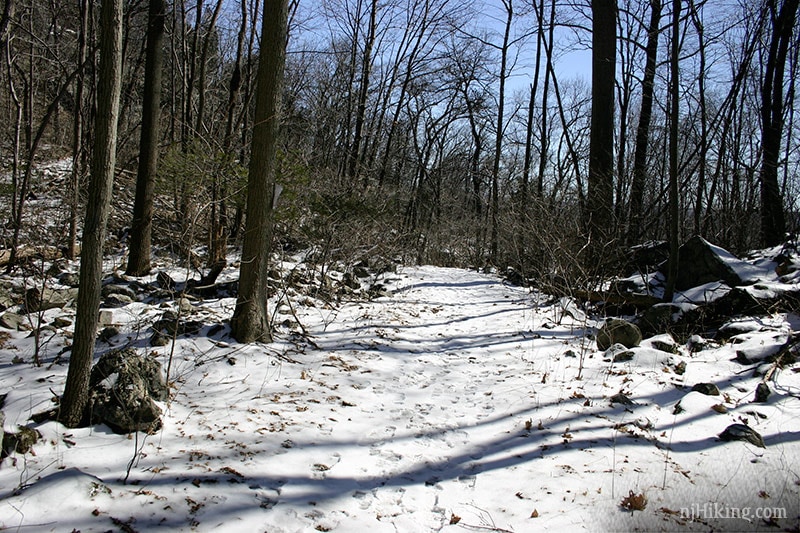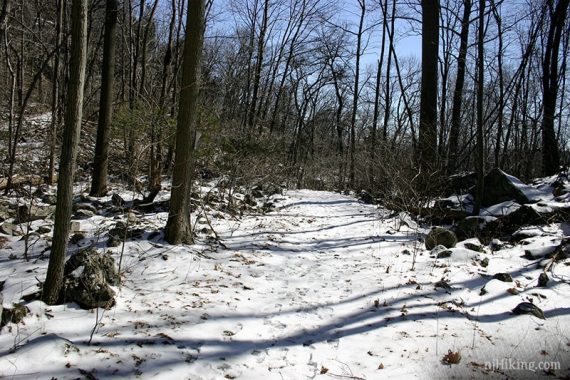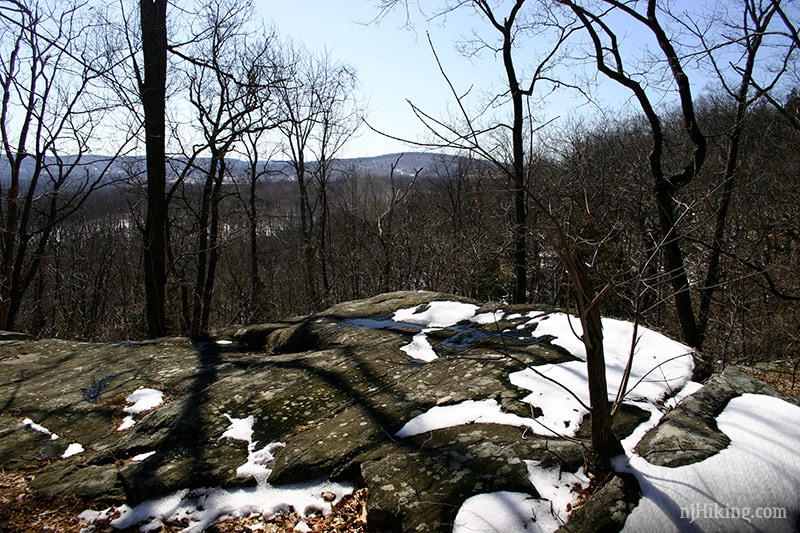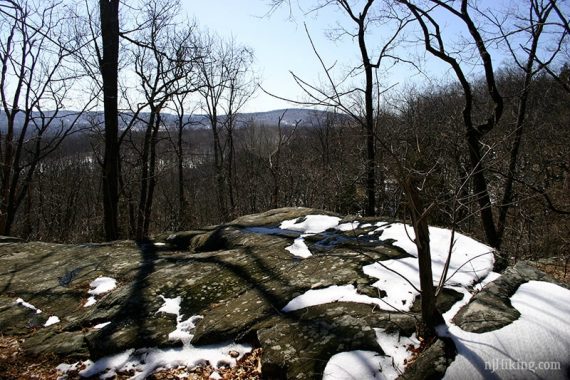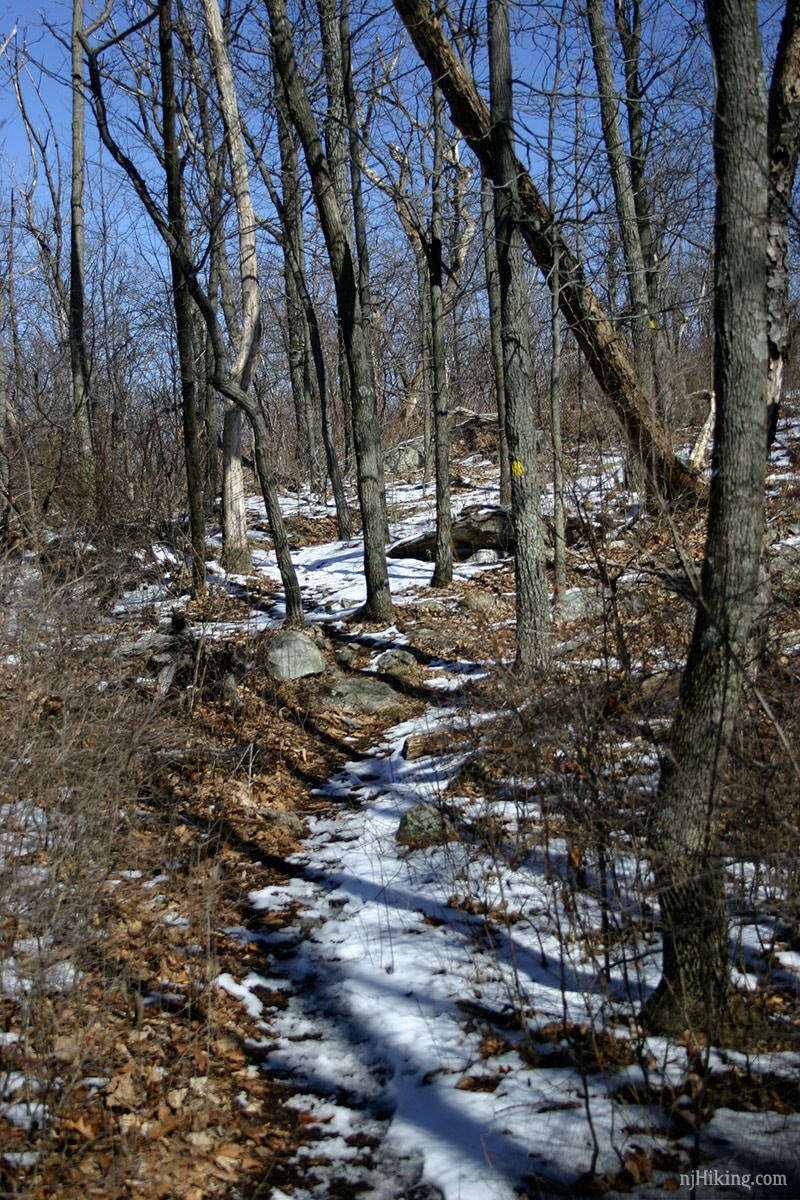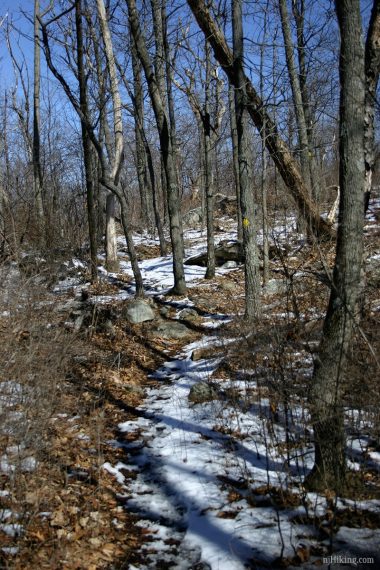 One of many viewpoints.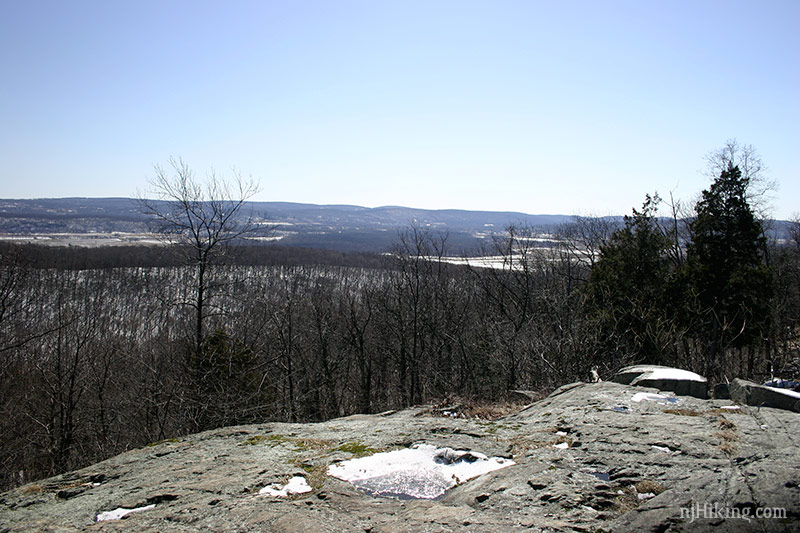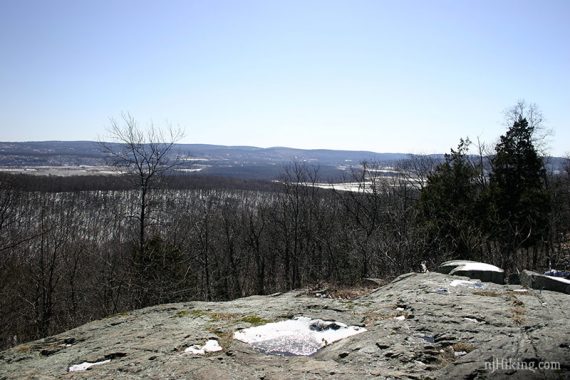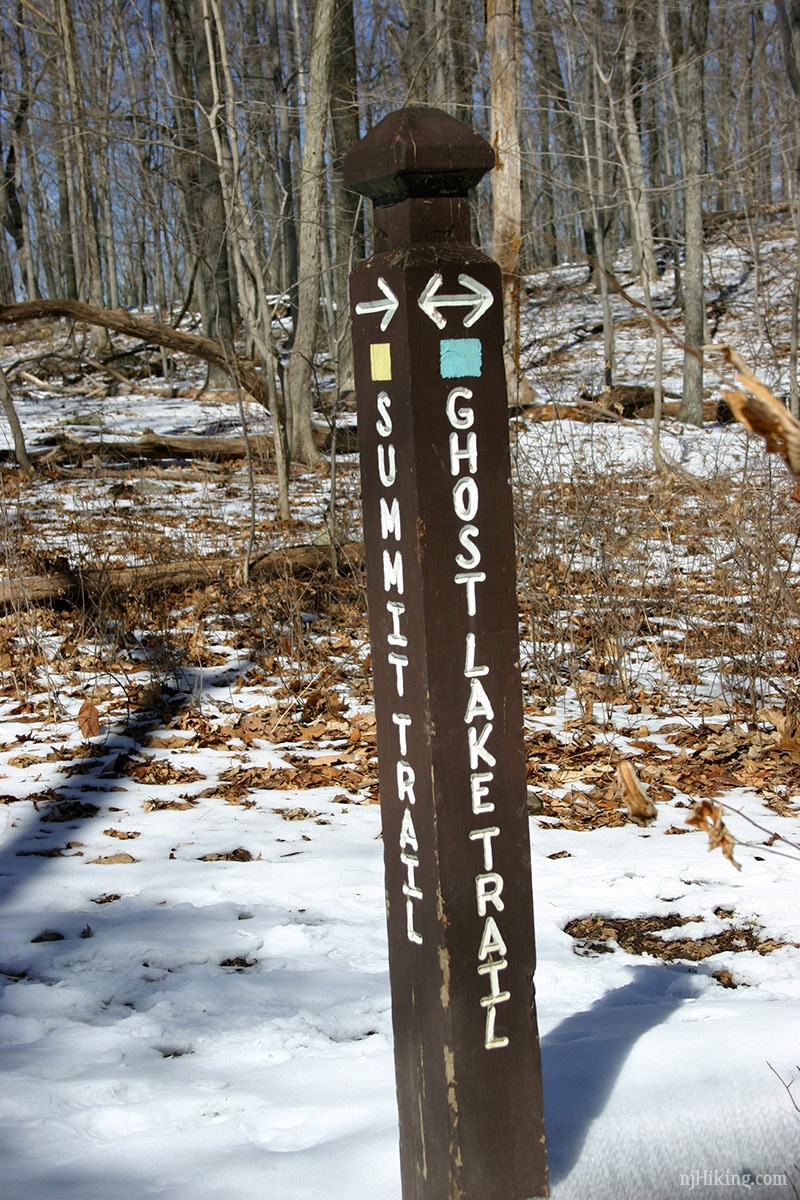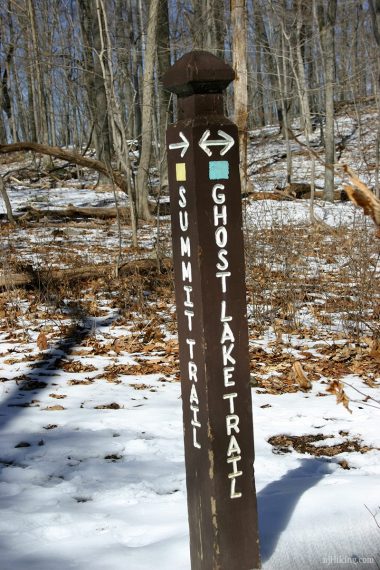 Remains of a cabin that was here until the early 2000s or so.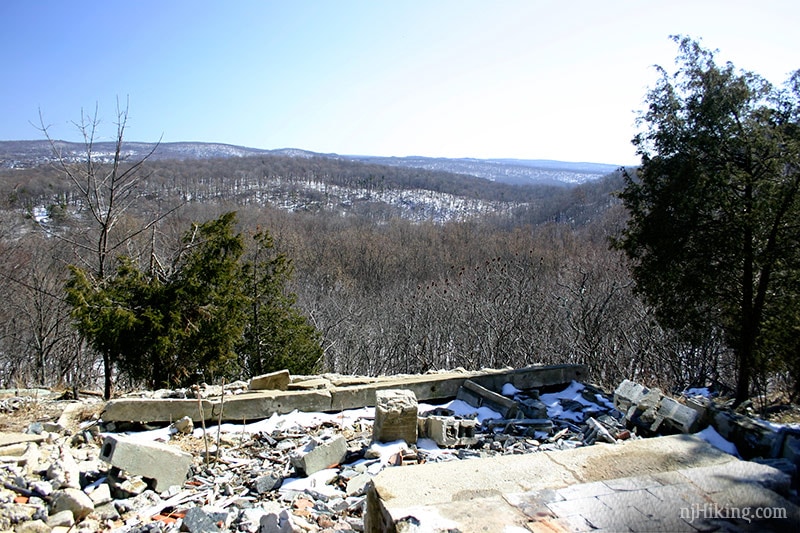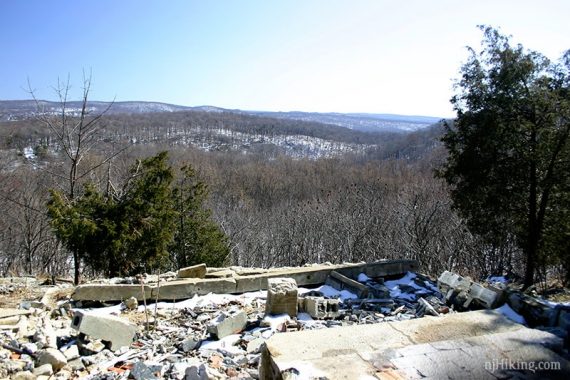 Ghost Lake from standing on the walkway between the two sections: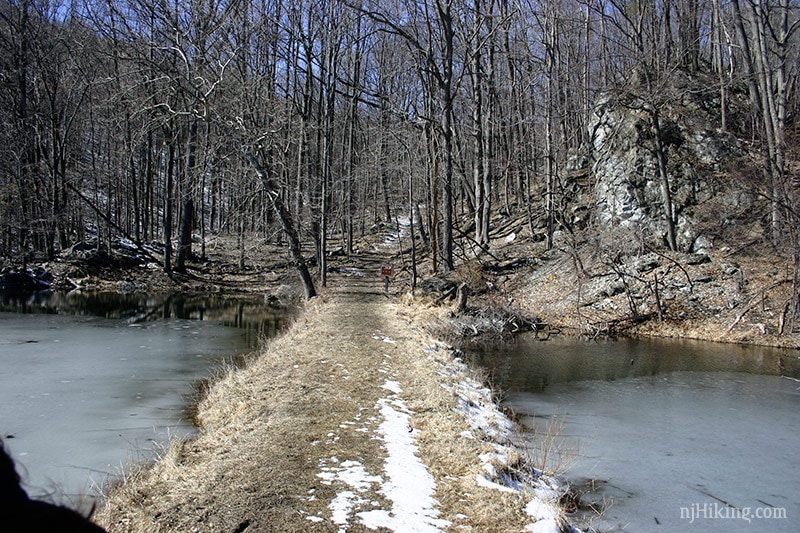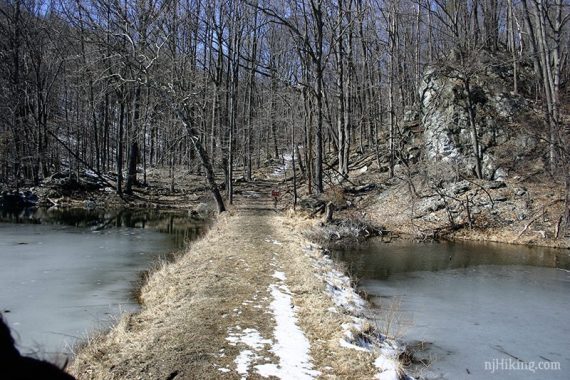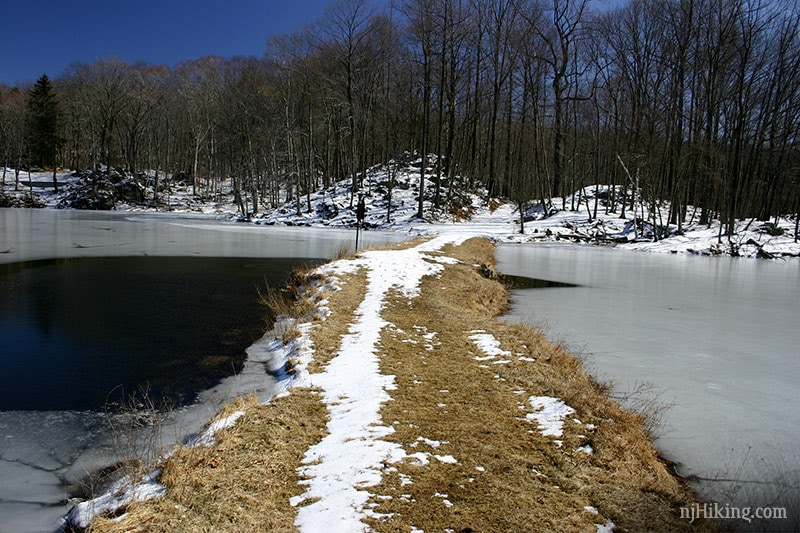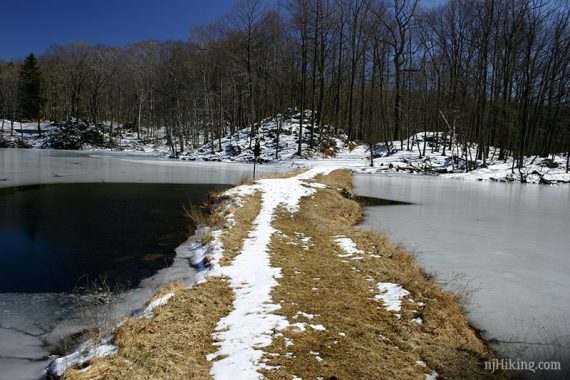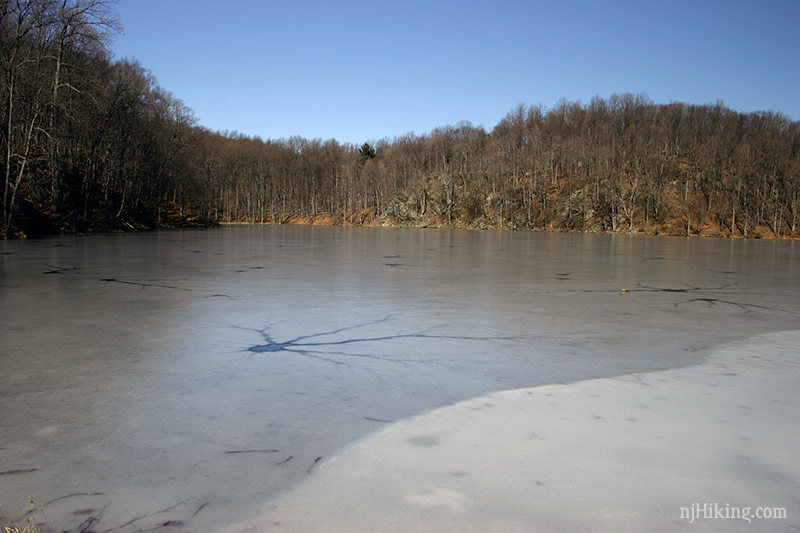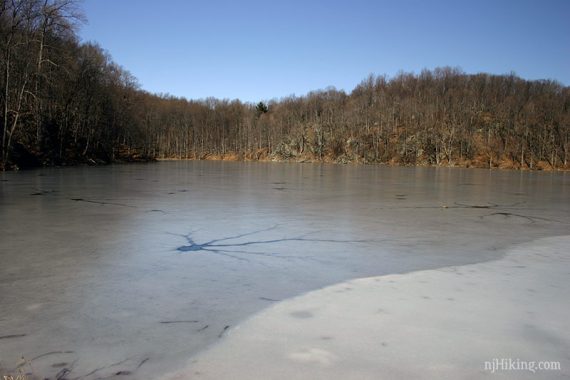 –8/2020: Added photos from our archives. This Trail Blog predates when were adding photos to posts and before the site being live.