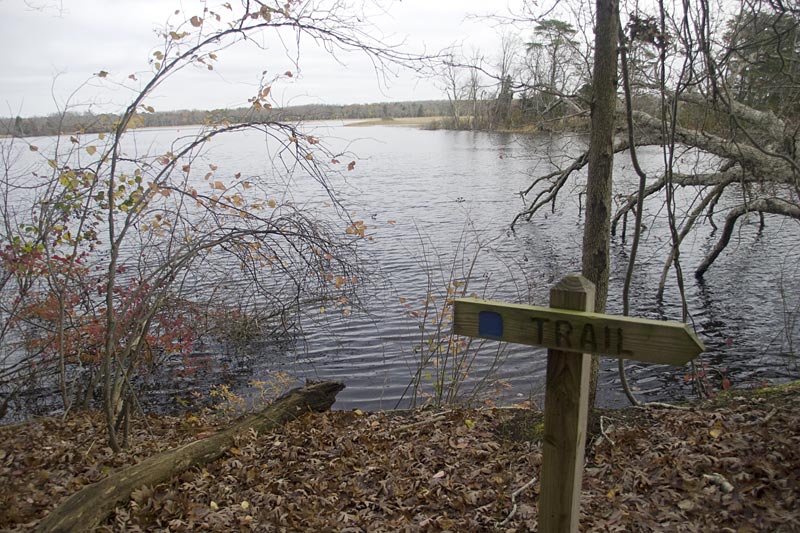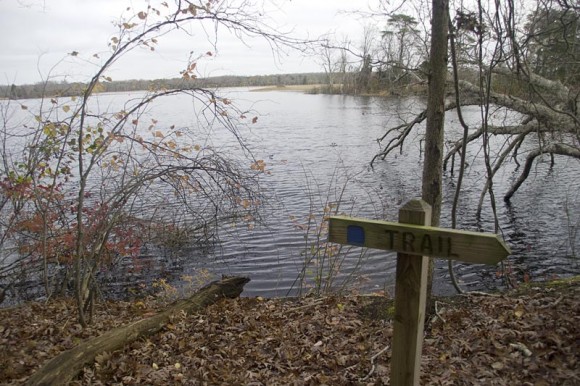 Hiking Maurice River Bluffs and Parvins State Park.
Hiked two small and easy parks in south, south Jersey, in Cumberland County.
And I don't mean like Cherry Hill south Jersey. I mean south south Jersey.
Both parks have rock-free trails that are characteristic of south Jersey so you cover ground a lot quicker.
If you are from central or north Jersey, the terrain here will seem very different. Very little elevation change, easy trail surface, lots of pine trees and some cedar at the Bluffs.
For detailed hike directions visit our main pages: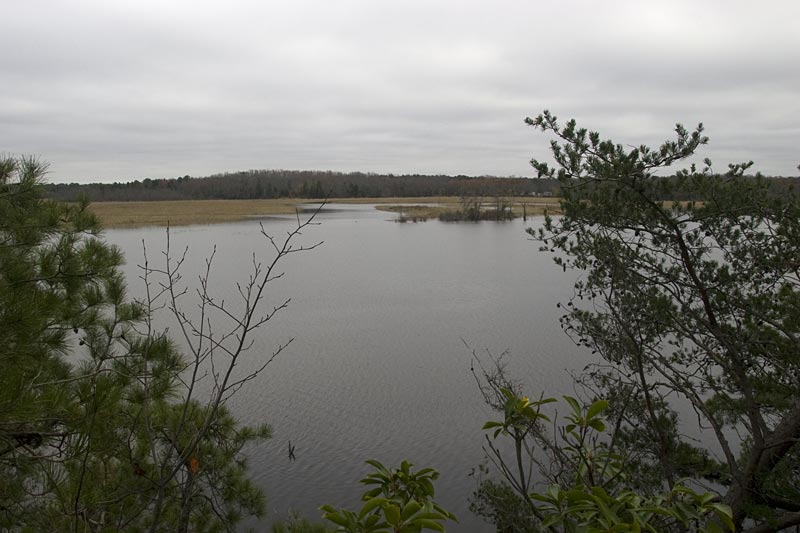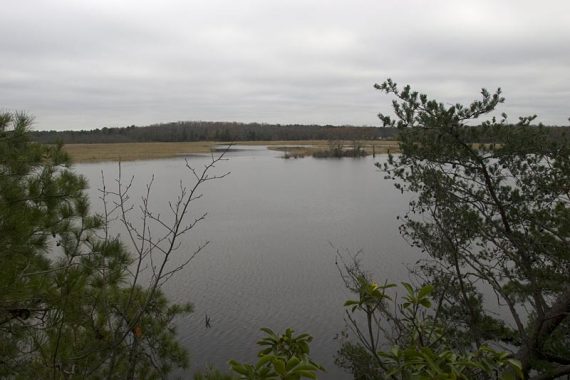 2.6 miles in about an hour. Pleasant trails through pine and cedar, with views of the Maurice River. A few minor rolling hills.
This a new park and we only found out about it because of having family in the area. (I'm from south Jersey originally).
3.3 miles in around 1.5 hrs. We did the trail around the lake… nice views of the lake along super easy trails.
We went in the afternoon after the Bluffs, so Parvins was pretty crowded at that point – it was such a nice day out.