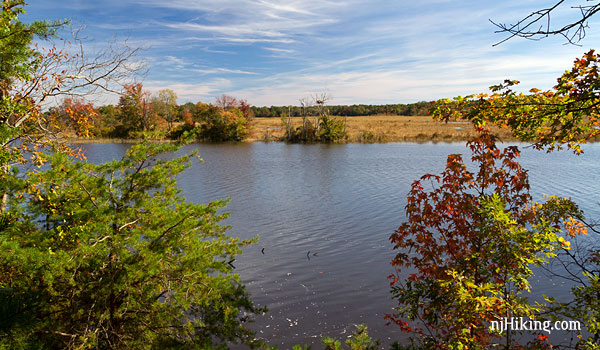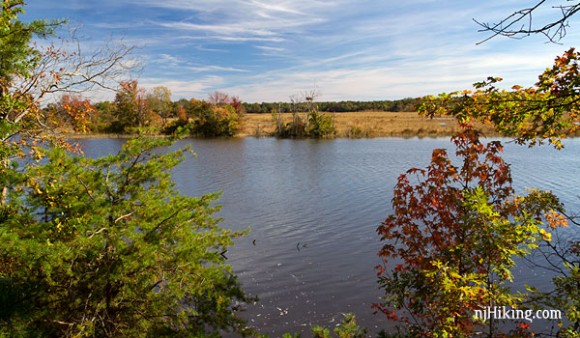 Short, pleasant loop through pine barrens along the bluffs by the Maurice River.
2.6 miles. Easy. Trail surface is soft, pine needle covered, rock free, and somewhat sandy.
Hike Info:
Updated: 5/2020: Page refreshed, not re-hiked.
10/2015: There is now a 1.7 mile YELLOW loop off of the WHITE trail. We did a variation of this hike and the route described below was not exactly re-hiked and could be out-of-date. 11/2010: There is a new ORANGE trail.
Map:
The Nature Conservancy manages this park and was nice enough to email us a trail map (linked above).
However the map predates the ORANGE or the YELLOW trails, but they are shown on the trail kiosk map at the park (Photo is 2015). Neither are included in our hike description.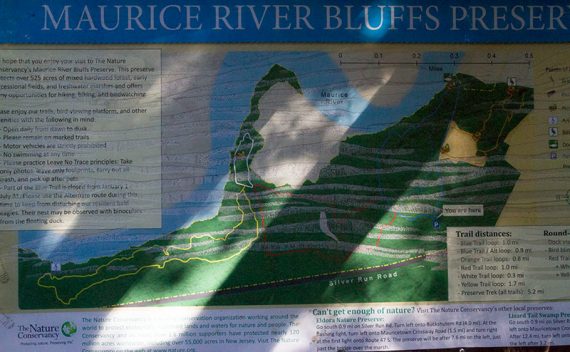 Books:
A longer hike now is in Best Day Hikes in New Jersey.
Address on park site is: 1200 Silver Run Rd, Millville, NJ 08332. Dirt driveway with sign for the park.
Restrooms:
None. Best bet is to try the town of Millville on the way.
Hike Directions:
0.0 -Head into the woods from the lot, and almost immediately take a LEFT at the T-intersection to follow BLUE.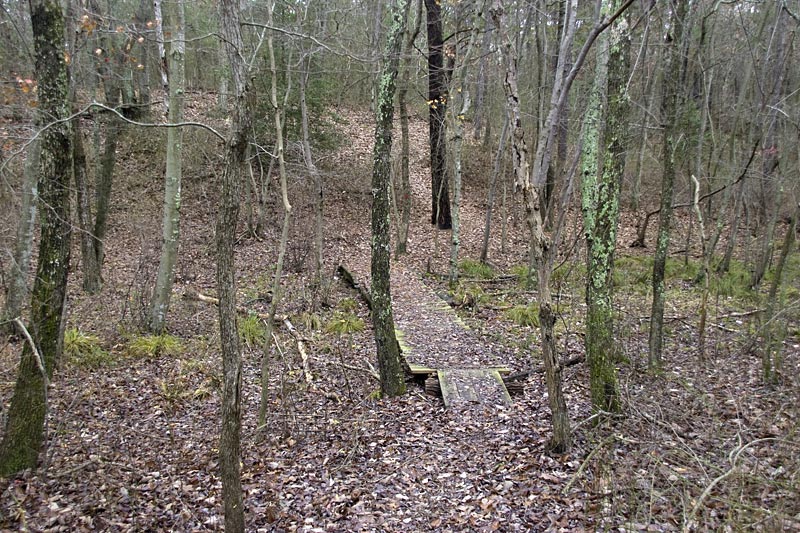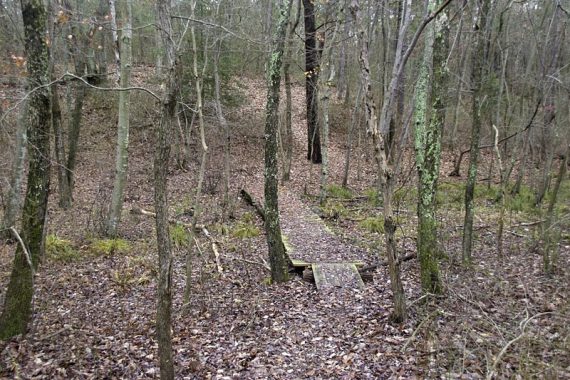 0.1 – Now follow the RED trail straight. BLUE goes to the right.
0.6 – Turn RIGHT onto a woods road and continue following RED. [The woods road also continues to the left and will end up at the road.]
0.8 – Go straight to now follow WHITE for a loop by the river. [The RED trail goes to the right.]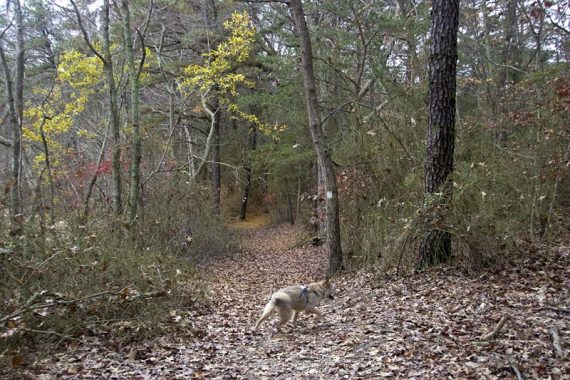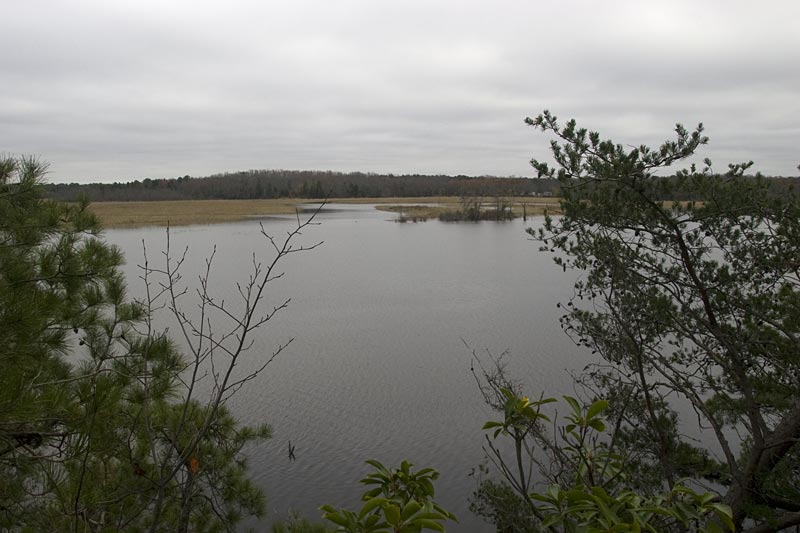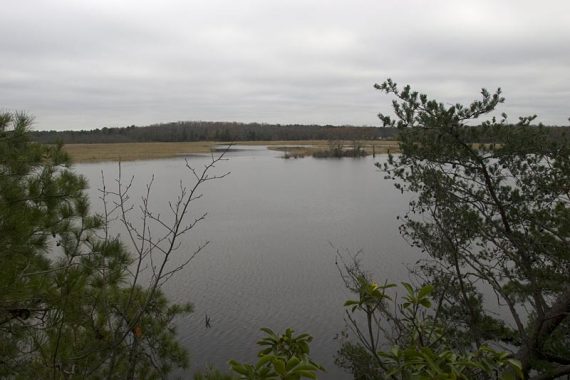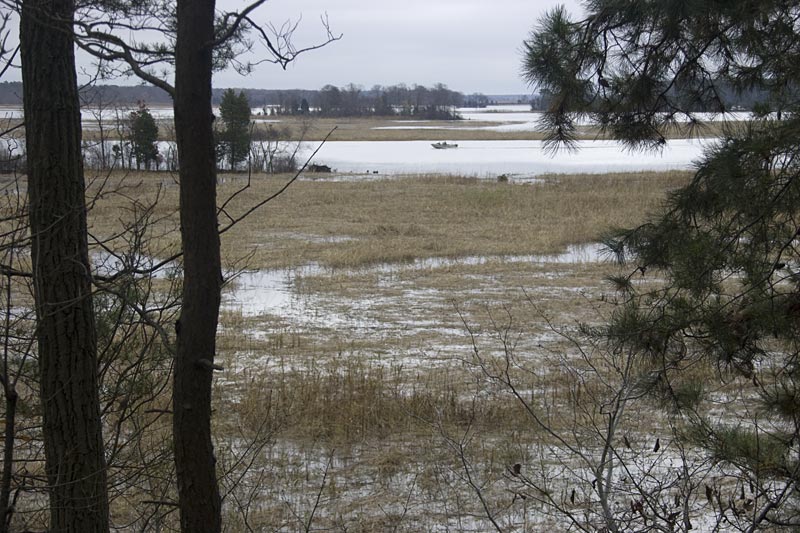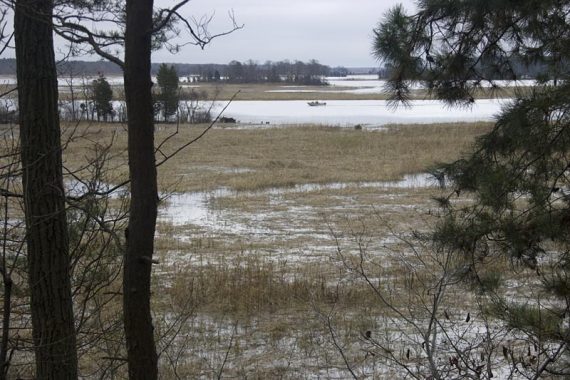 Follow WHITE around, down a small hill, to where there is just strip of land with water on both sides, then turn back and loop around.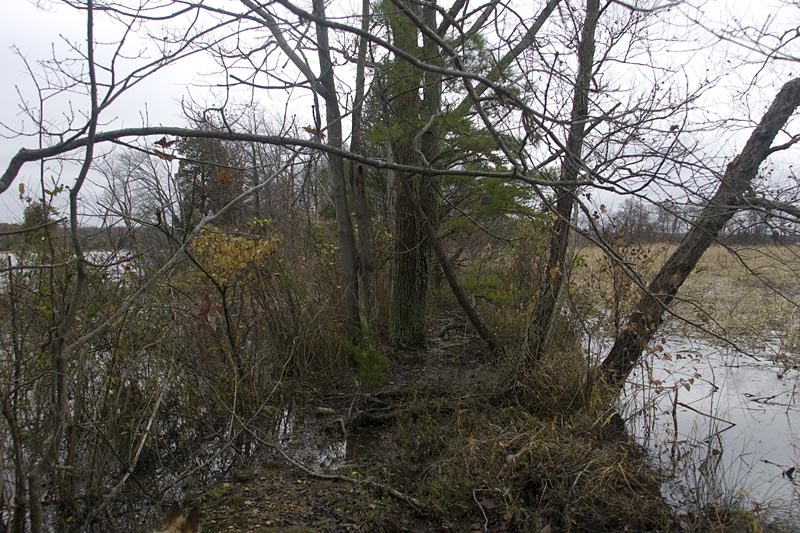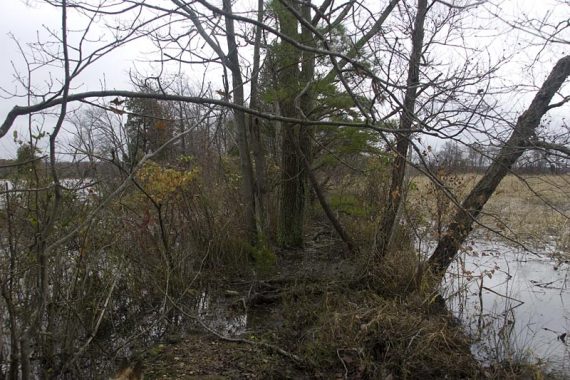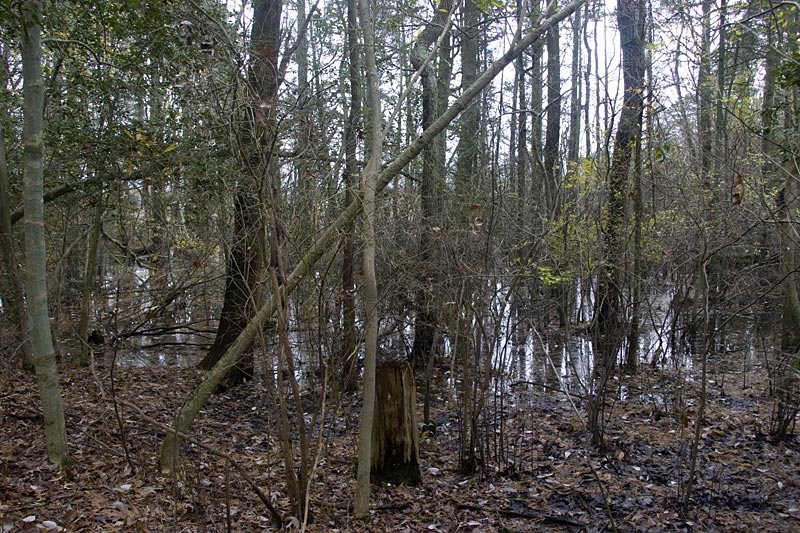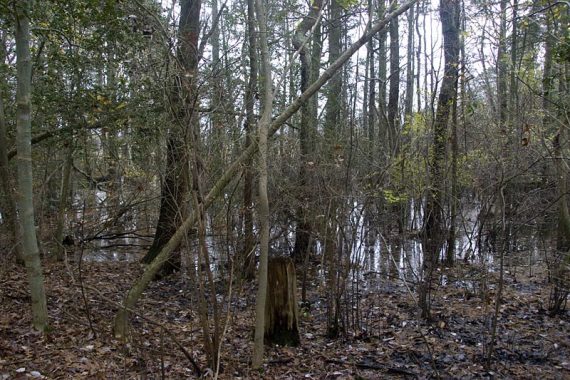 1.3 – End up where you picked up the WHITE to start with, at the junction with RED. Turn LEFT and now follow RED, head down a slight hill and make a quick RIGHT.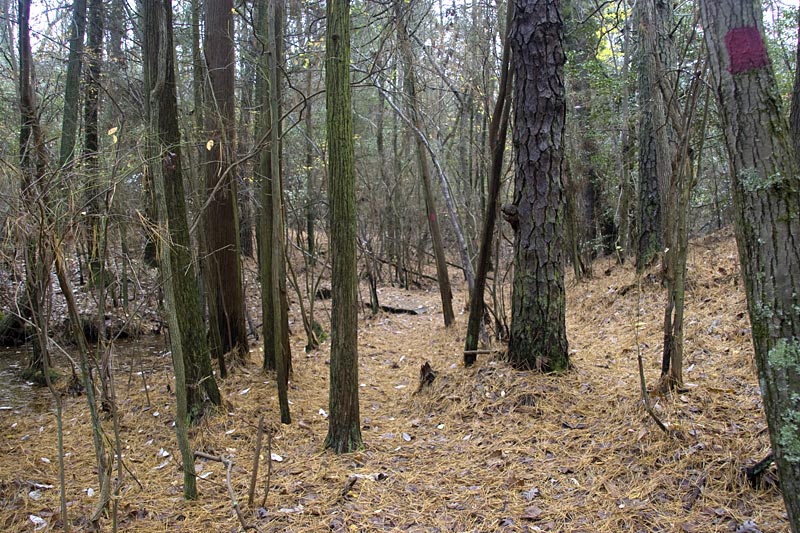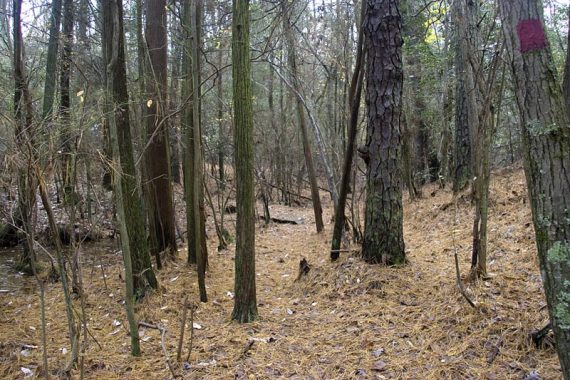 1.7 – RED trail ends at the BLUE trail. Turn LEFT and now follow BLUE (it also goes straight).
2.0 – Continue following BLUE straight down wooden stairs. It also goes right, an alternate route. [A segment of BLUE is closed Jan thru July to protect bald eagles, and an alternate BLUE can be used].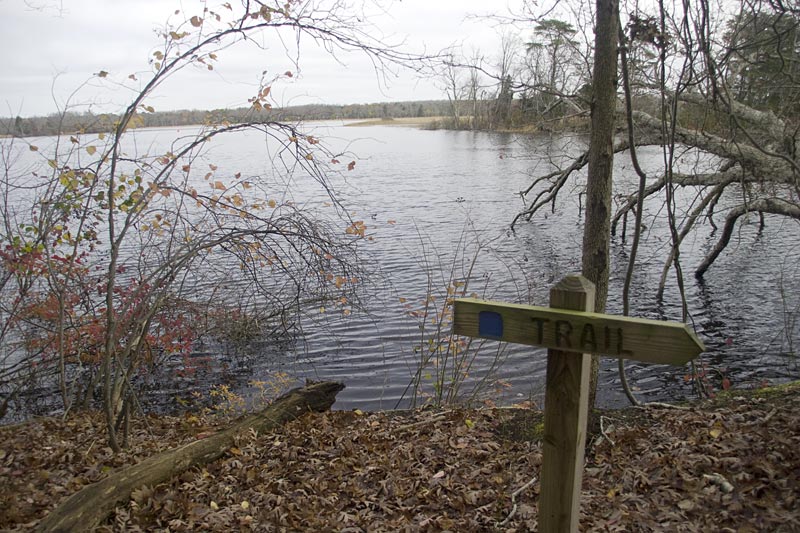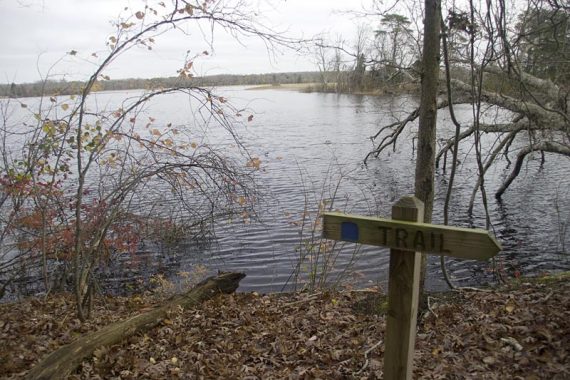 2.2 – Follow BLUE down to a floating dock with a nice view of the river.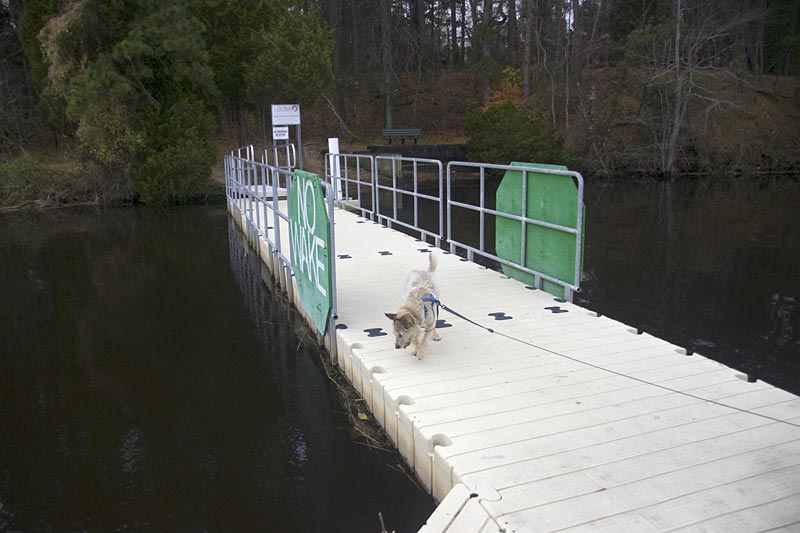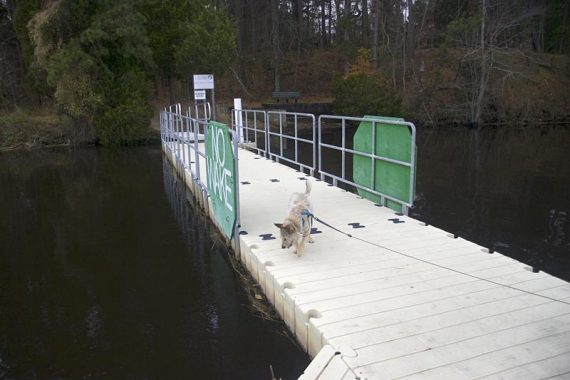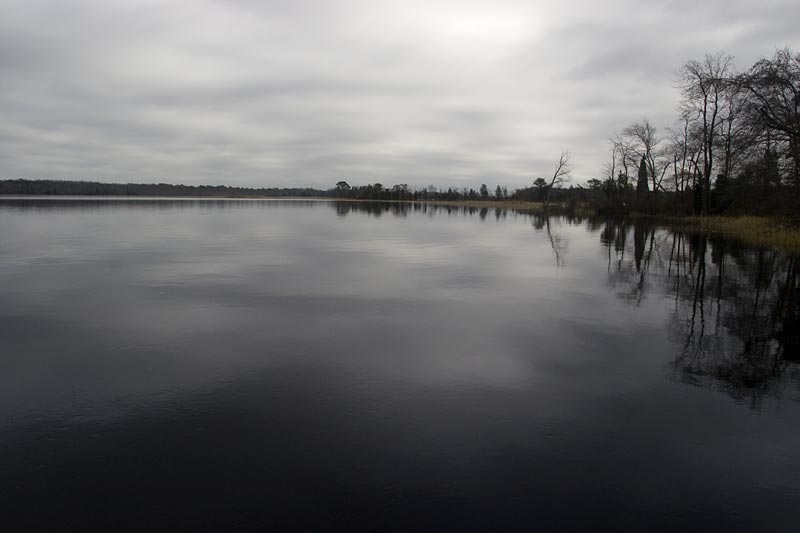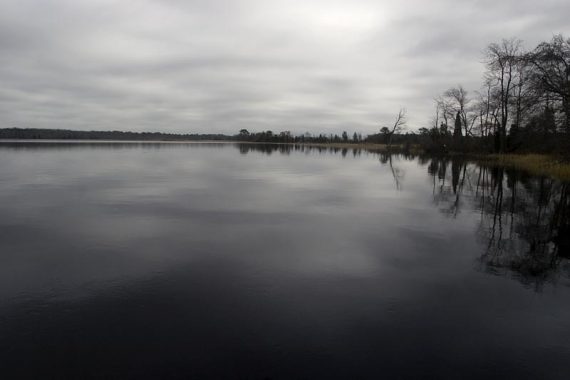 Follow the BLUE trail from the dock along a woods road. Be sure to keep off the private residence, it's posted.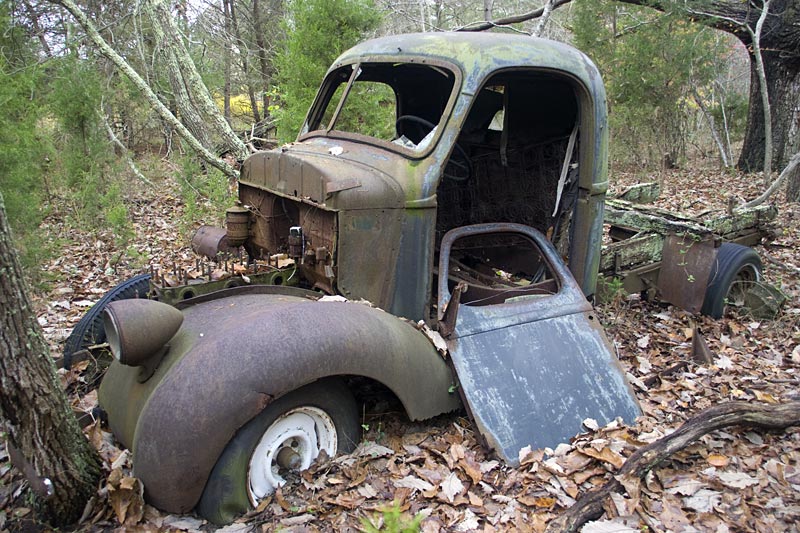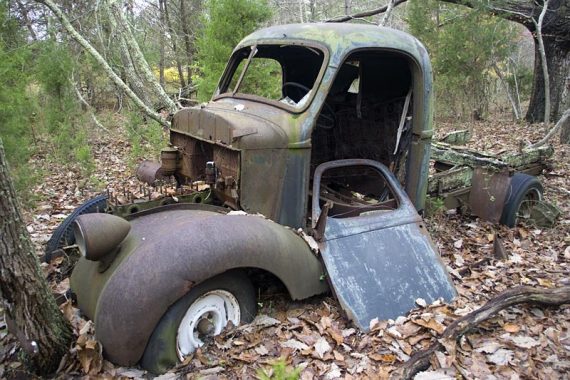 The woods road is not marked BLUE much, and passes an old truck, the remains of a building, and a field before arriving back at the lot.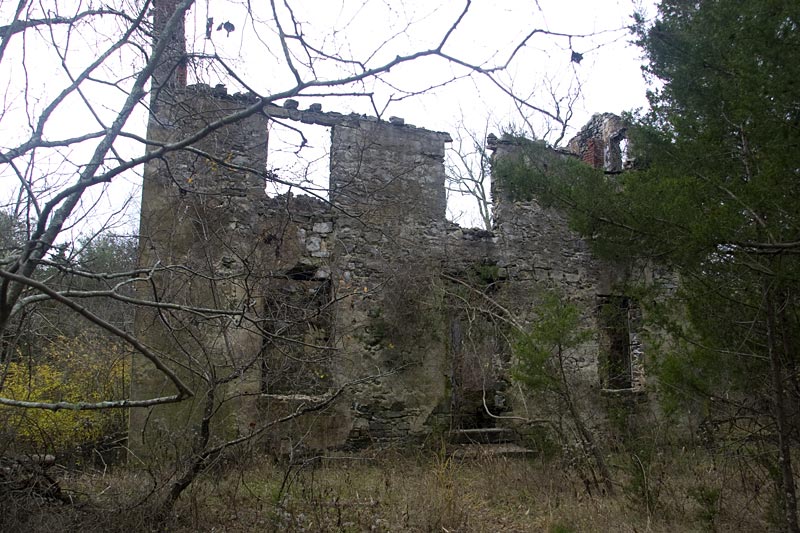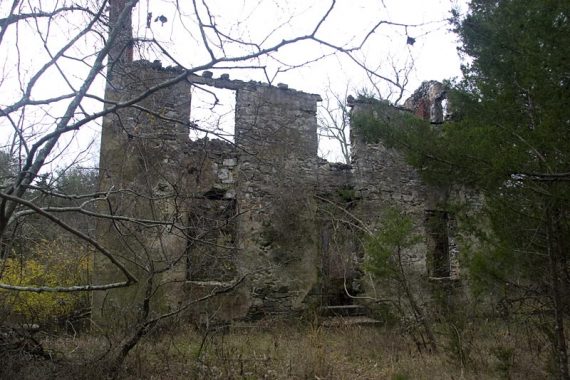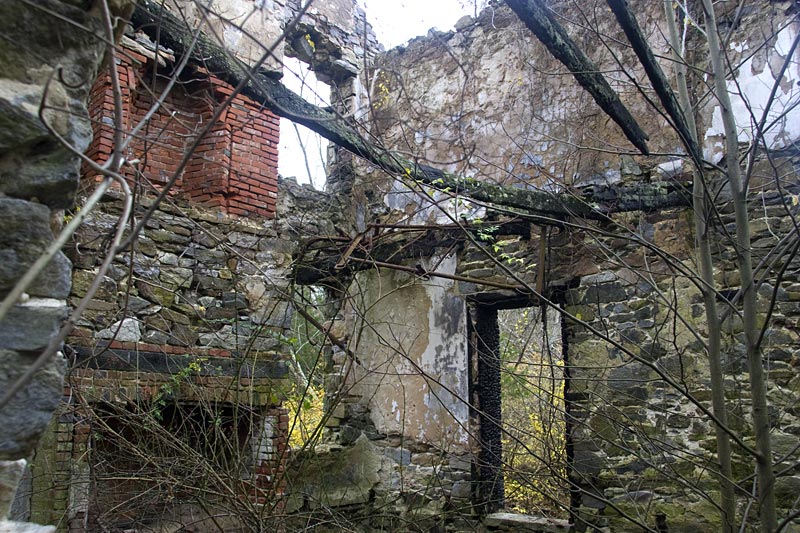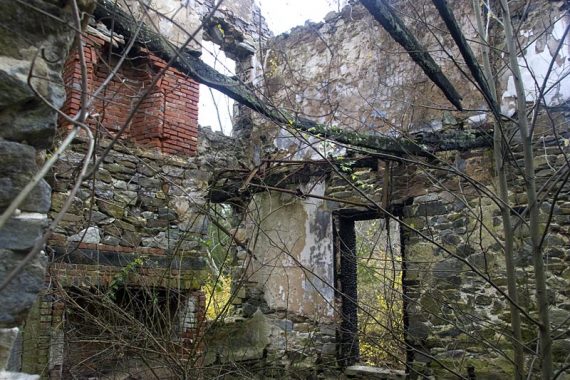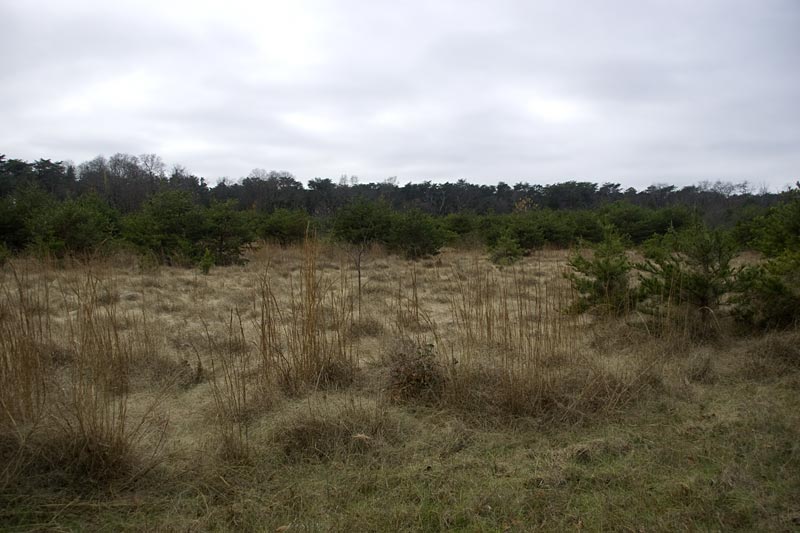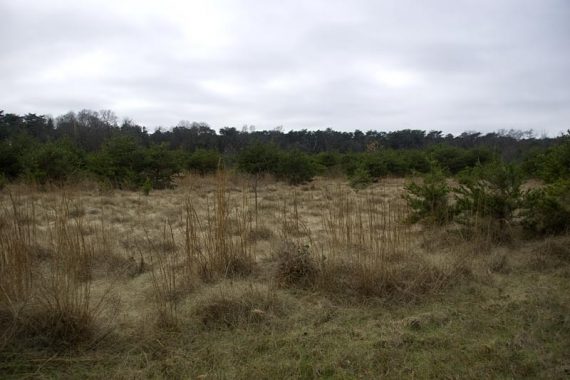 —
Hiked: 3/19/17. Variation; ~3.2; BLUE-RED-YELLOW.
Hiked: 10/11/15. Variation; "Maurice River Bluffs in the Fall".
Hiked: 11/15/09. Trail Blog: "Maurice River Bluffs and Parvins State Park"