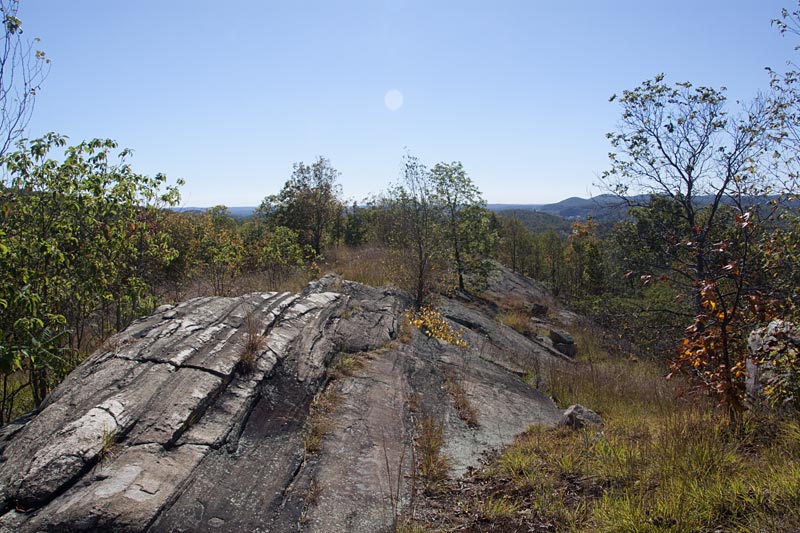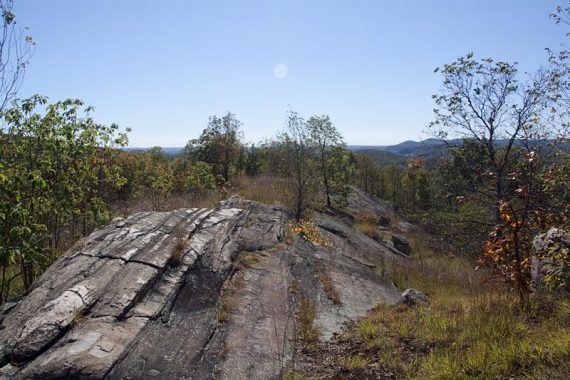 Hike to Ramapo Lake, Van Slyke castle ruins, and enjoy views of the reservoir and surrounding mountains from Wanaque ridge.
7.2 miles, moderate, with a couple steep climbs, but also some easy woods road sections around Ramapo Lake.
*The NJ Walk Book calls it "Foxcroft Mansion", and online sources refer to it as Van Slyke Castle.
Hike Info:
Updated: 7/2020 – Page refreshed, not re-hiked.
Map:
North Jersey Trails is recommended as there are an extensive network of trails here, and many trail junctions.
Note 7/2020: Major changes to trail names and blazes are being made that affect this hike. The description below has not been updated to reflect these in-progress changes. See Trail Improvements at Ramapo Mountain for info and maps.
Books:
Other hikes in the Ramapo Mountain area are in 50 Hikes in New Jersey, Best Day Hikes in New Jersey, and Hike of the Week.
62-70 Skyline Dr, Oakland, NJ 07436.
Rt 287 to Exit 57, north on Skyline Drive briefly – the "lower" parking lot is on the left, there is a large wooden sign but it comes up kind of suddenly.
The entrance is pretty rutted, so take it easy if you have a low-clearance vehicle. This popular trail head lot fills up quickly.
There is another parking area further north on Skyline drive – the "upper" lot. The trails from that will lead to the lake area via Hoeferlin (YELLOW) or Cannonball, plus you can pick up Schuber (ORANGE) or Todd (WHITE) to head north.
Restrooms:
Porta-John. The upper lot does not have one; but we have not been to it in ages so not 100% sure on that.
Hike Directions:
Overview: BLUE (MacEvoy) – WHITE (Castle Point) – backtrack on WHITE to BLUE* – ORANGE (Wanaque Ridge) –Indian Rock (RED triangle on WHITE) – briefly on Cannonball (C in Circle) – unmarked woods road around lake – BLUE
*Note: We continued head on WHITE after the ruins, instead of backtracking, to meet up with Cannonball, and took that back to BLUE… which makes it 8.6 miles total.
We wouldn't recommend this though (and it is not in the description below); Cannonball in that section partially follows a road, and we felt it wasn't that fantastic for hiking.
0.0 – From the parking lot, walk toward the trail kiosk and porta-john, towards 2 stone wall ruins to pick up the BLUE trail.
It's quite rocky to start, and in a bit it crosses a little stream on rocks.
0.6 – Arrive at Ramapo Lake. Continue around the north side of the lake on BLUE, which is an easy woods road.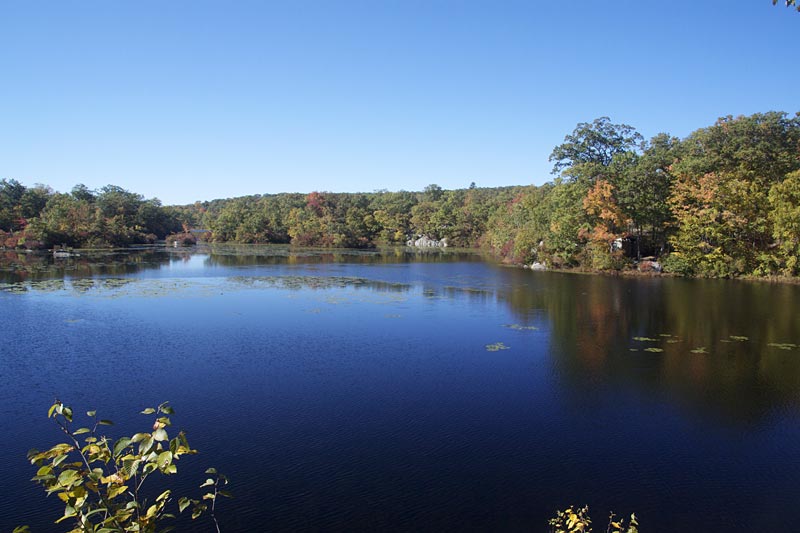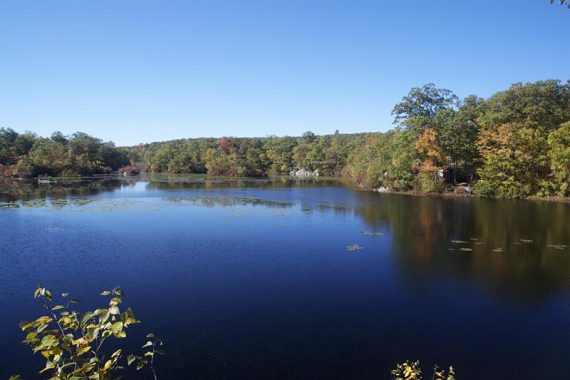 Near the end of the lake, BLUE turns RIGHT away from the lake and heads uphill through 2 stone posts.
1.1 – Start of Castle Point Trail (WHITE), there is a sign. Head uphill on WHITE, with some obscured views of NYC and the surrounding area, to the ruins of the Castle.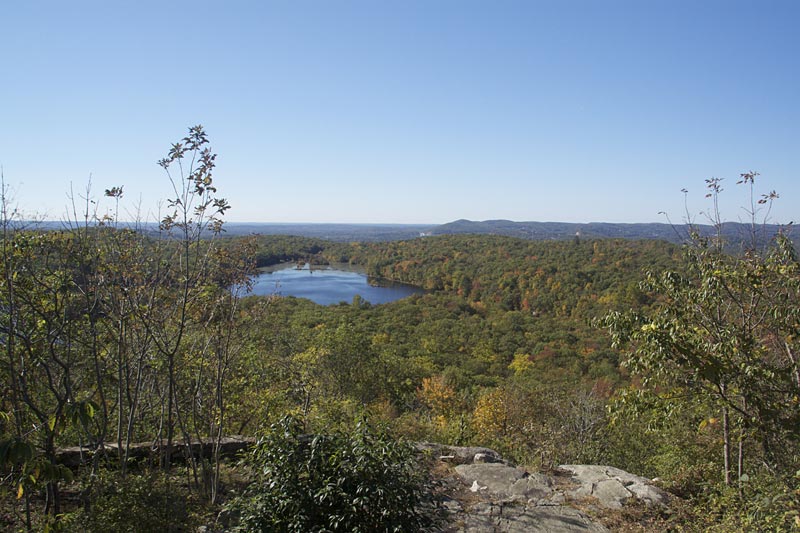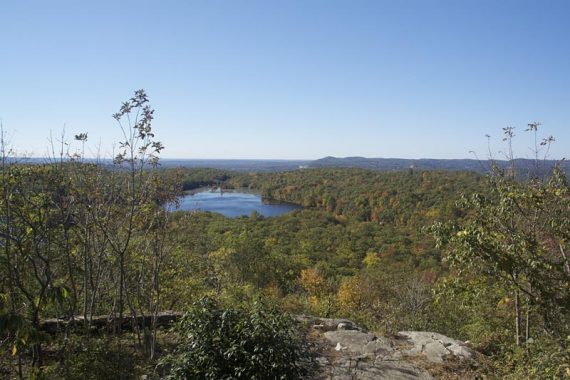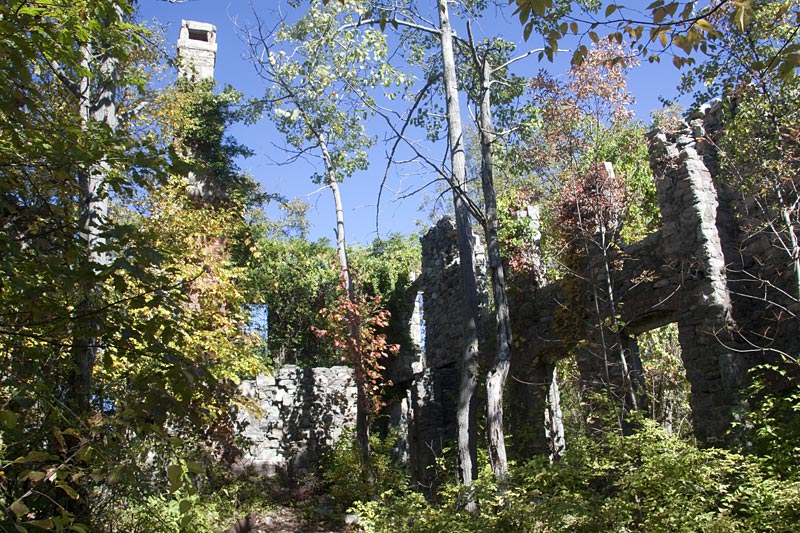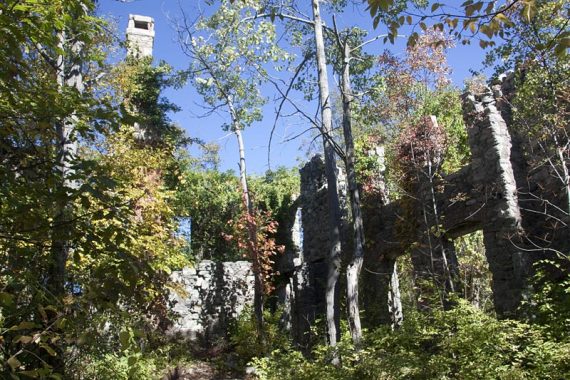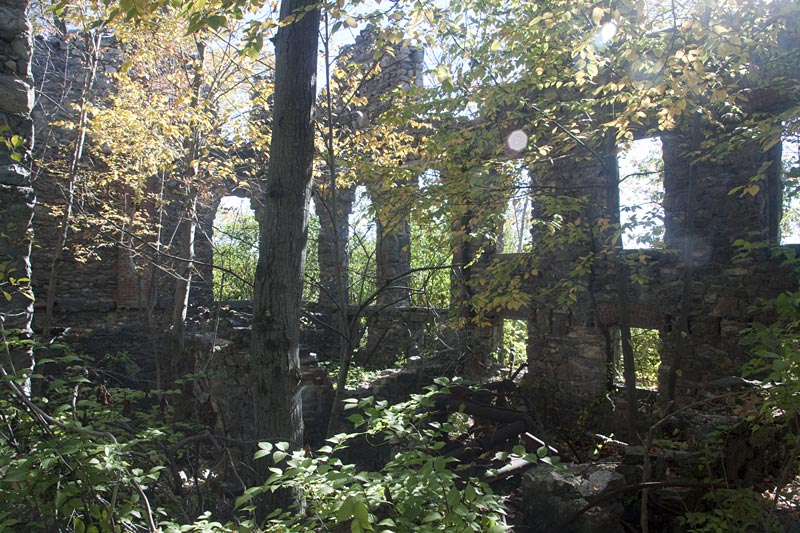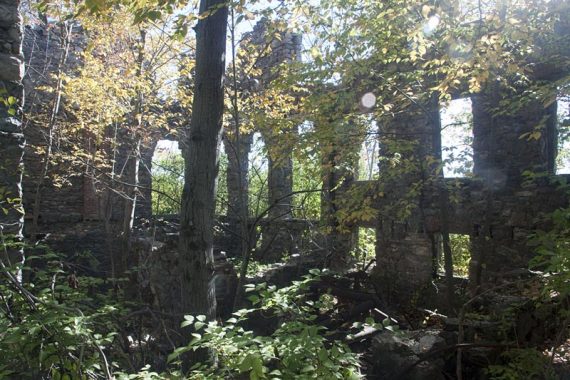 Continue on WHITE, and a little further are the tower ruins. Obscured view of NYC here (easier for tall folks to see the skyline).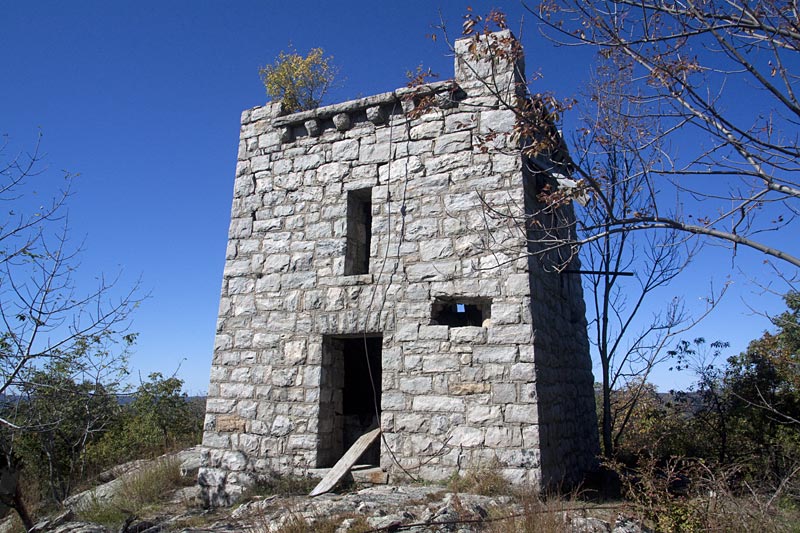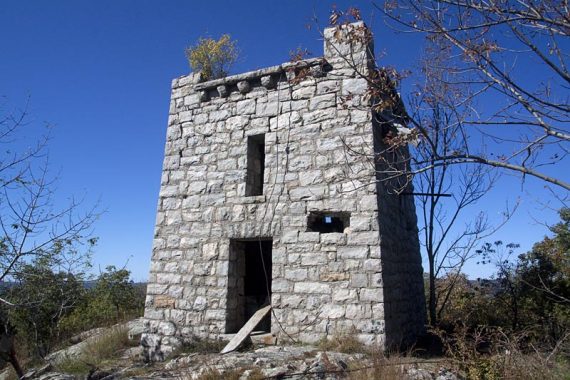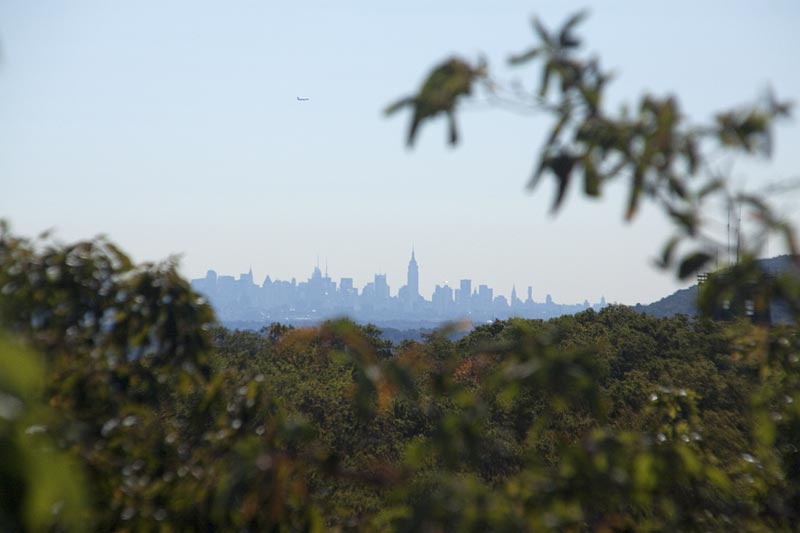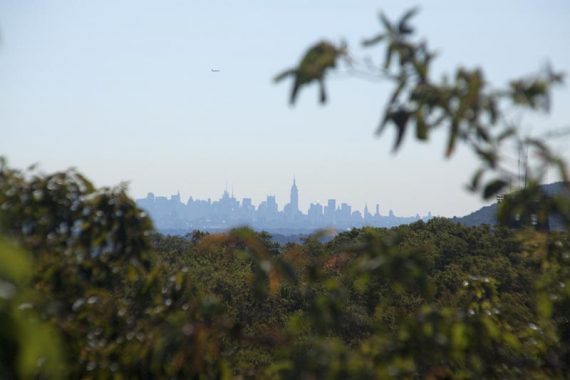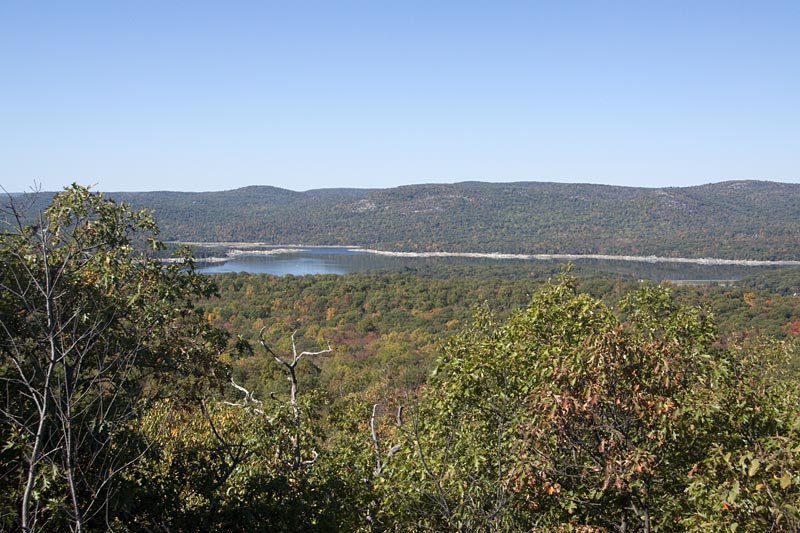 Retrace your route on WHITE, back to the start of the WHITE trail. Then continue ahead on BLUE, heading west.
2.1 – BLUE turns RIGHT and follows a woods road. [RED goes LEFT]
2.4 – Turn LEFT onto the start of Wanaque Ridge (ORANGE). Now follow ORANGE.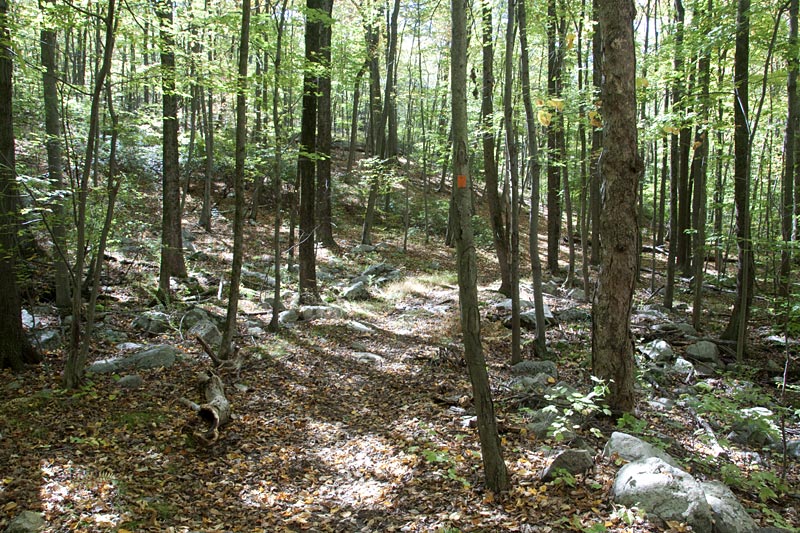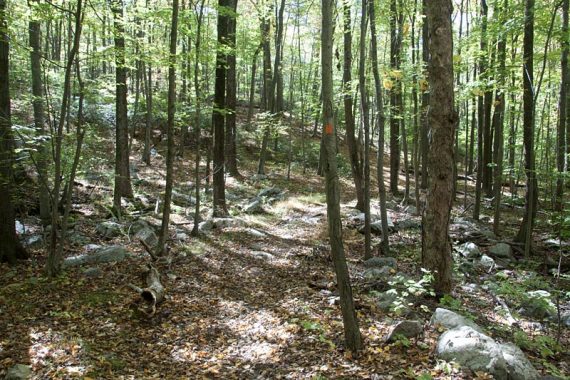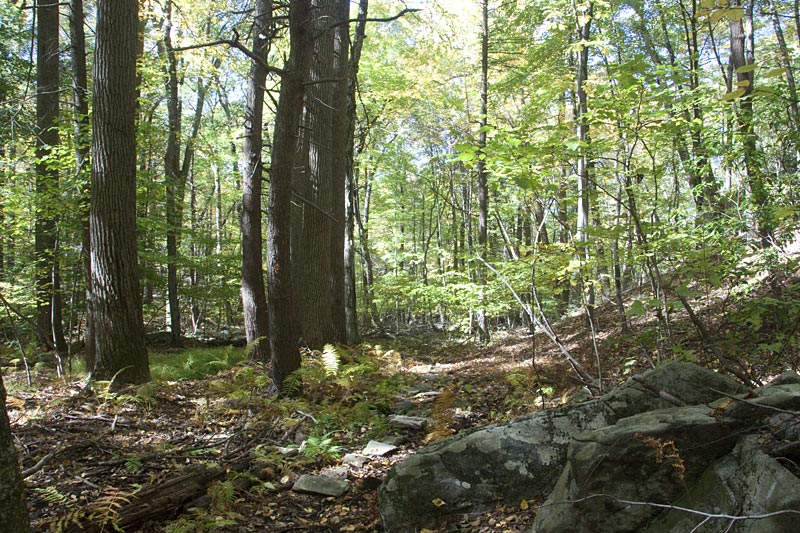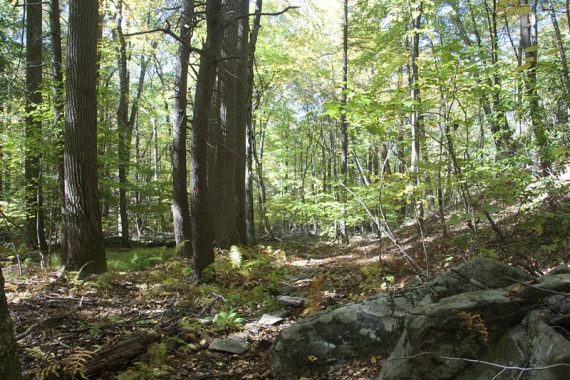 Trail is quite pleasant, then eventually heads up to the ridge.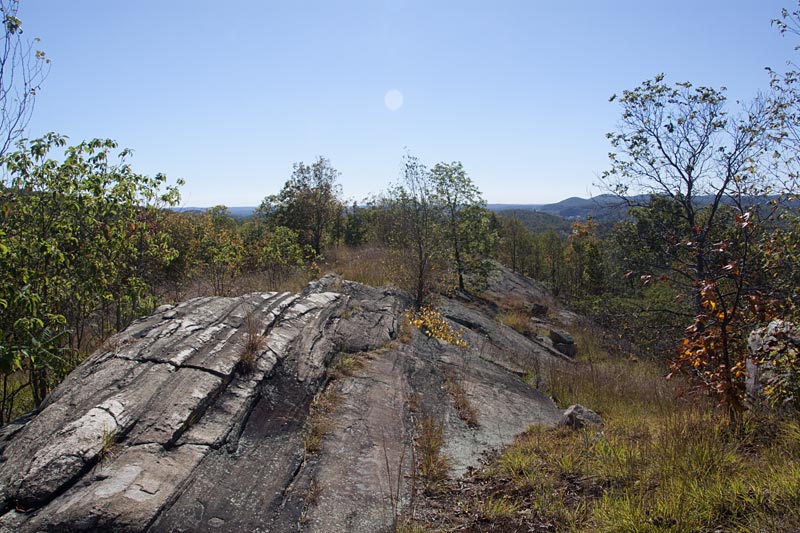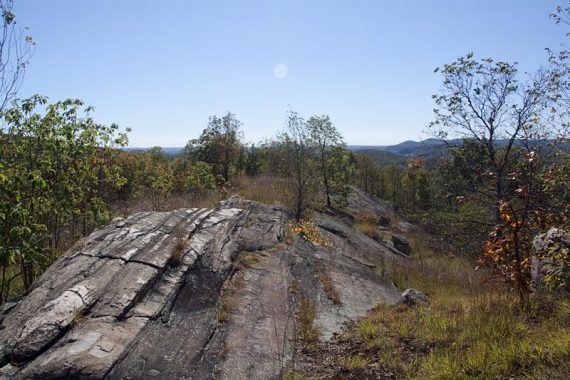 The trail follows the ridge for a bit, where there are several views on either side of the trail… of Wanaque Reservoir to the west, and the park to the east.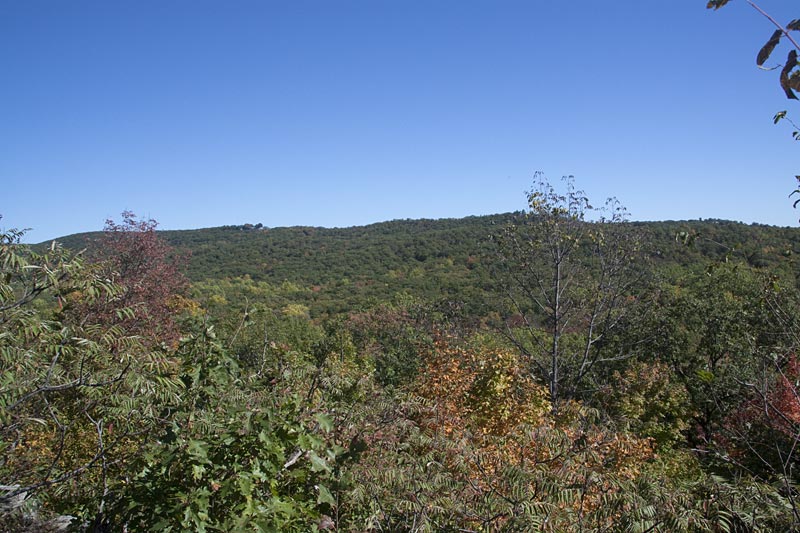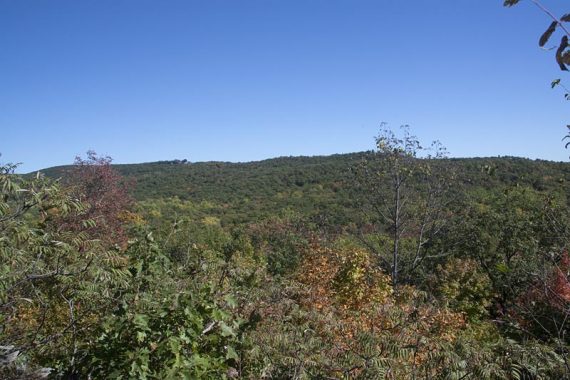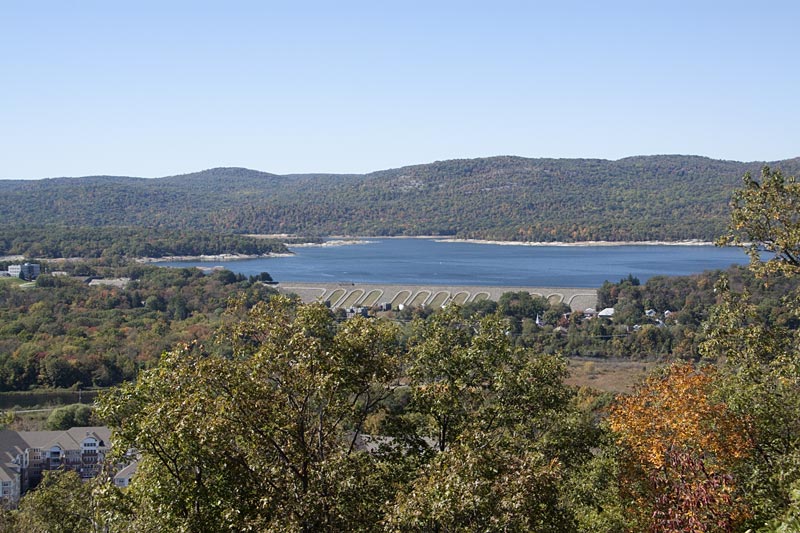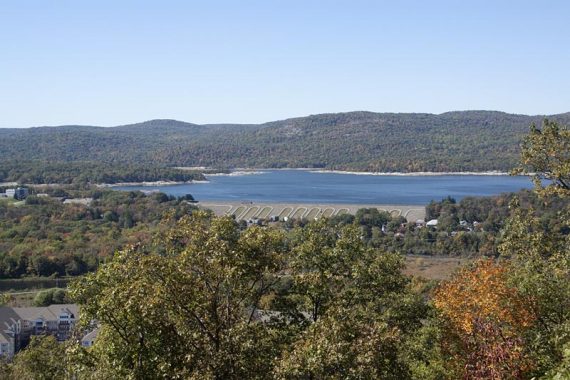 Head downhill off the ridge.
5.2 – Wanaque Ridge (ORANGE) ends. Turn LEFT to start following Indian Rock (RED triangle on WHITE), for a brief time.
(Indian Rock also goes right, heading west, to another parking lot)
5.3 – Indian Rock (RED triangle on WHITE) ends. Head straight ahead to start following Cannonball (C in Circle) for a short time. (Don't turn right – south – onto Cannonball)
5.4 – As you near the lake, the markers for Cannonball (C in Circle) turn left. Instead, keep going straight as the trail becomes an unmarked woods road.
(Following Cannonball will also lead you back to BLUE, traveling around the other side of Ramapo Lake – both routes are nice)
Follow the unmarked Ramapo Lakeshore Path around as it hugs the lake.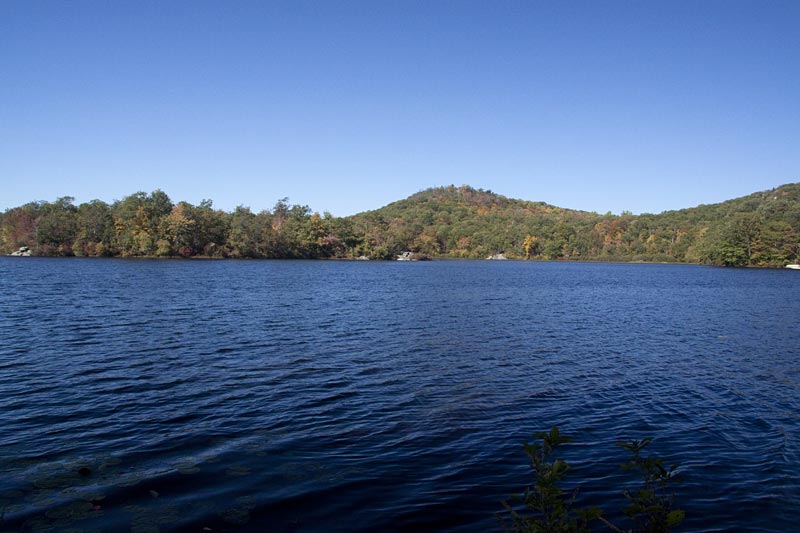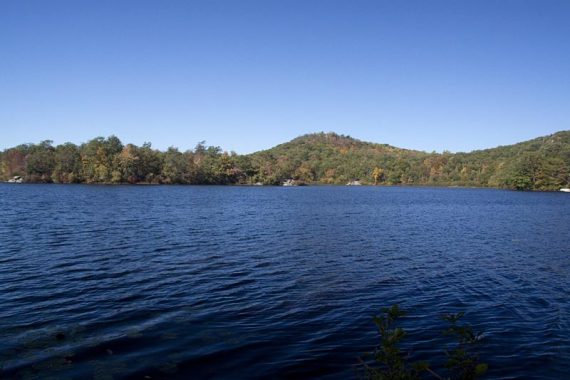 6.4 – After crossing the causeway, arrive back where you were earlier today. Look to the RIGHT for BLUE markers and follow that back to the lot.
—
Hiked: 10/10/10. This route, plus. Trail Blog: "Wanaque Ridge and Van Slyke Castle in October"
Hiked: 3/28/10. Variation, 7.2 miles. Trail Blog: "Wanaque Ridge in March"