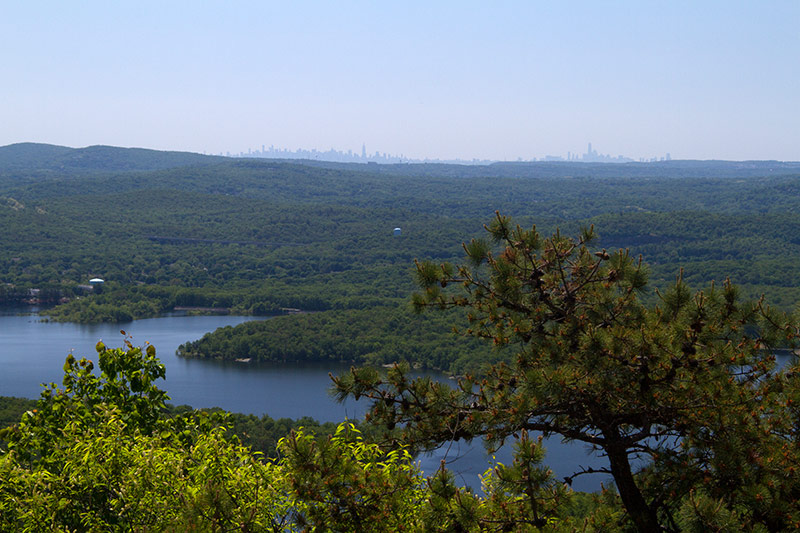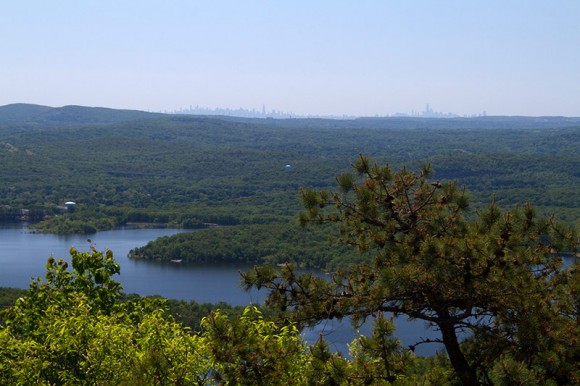 Rugged hike to Wyanokie High Point for panoramic views then on to cascades at Chik Falls and Otter Hole.
Norvin Green is one of the best areas in the state for hiking, in our opinion – it has a network of rugged trails with plenty of expansive views and some nice waterfalls for payoff.
Miles: 7.7
Overview: GREEN (Otter Hole) – BLUE (Hewitt Butler) – RED on WHITE CIRCLE (WCI) – WHITE (Lower) – WHITE (PBT – Post Brook Trail) – BLUE (Hewitt Butler) – GREEN (Otter Hole).
For detailed hike directions visit our main "Norvin Green State Forest" page.
We've done this route many times, but not for about five years ("High Point, Chik Falls and Otter Hole loop") so it was time to hit it up again.
First stop on this hike is Wyanokie High Point for a 360 degree panoramic view…

…including the NYC skyline on a clear day…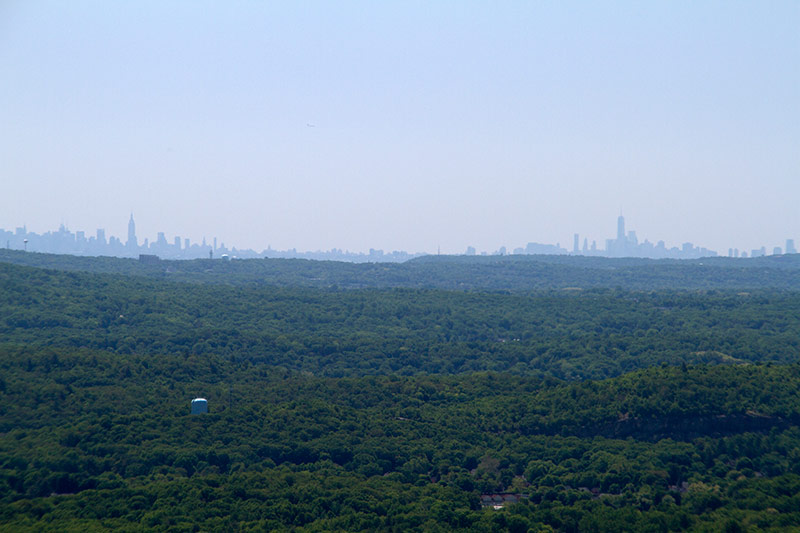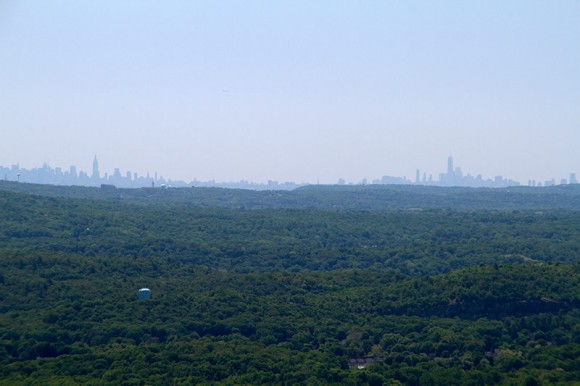 This is popular viewpoint but we hung out here for nearly 30 minutes and not one other hiker came up.
I guess everyone was sleeping in or off leisurely chowing down on bagels or something. Their loss.
It's always nice getting to enjoy a spot like this all to ourselves on a drop-dead gorgeous day in the most densely populated state in the nation.
There is a reason this is a popular spot… views…

upon views…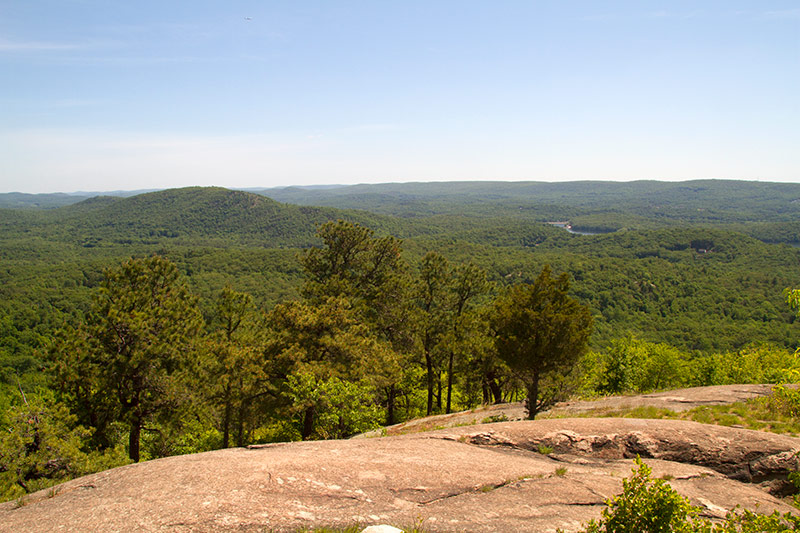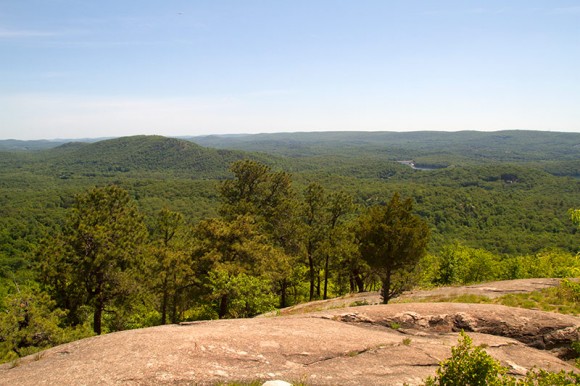 upon views…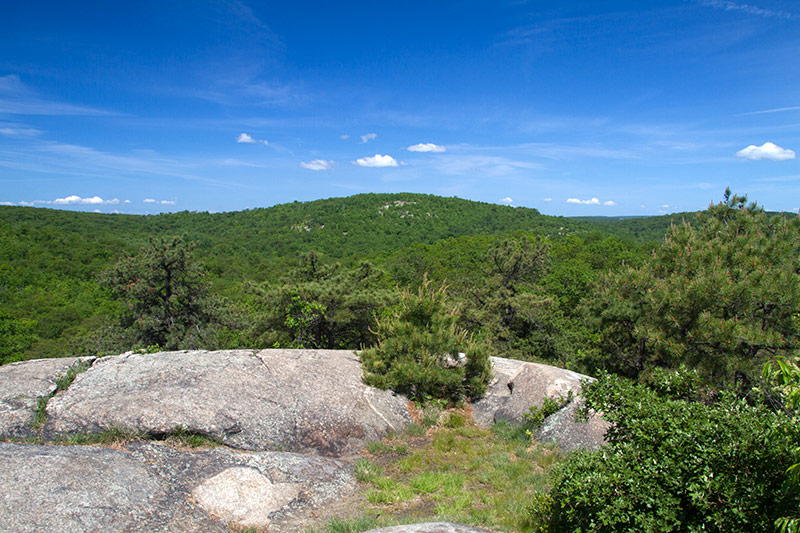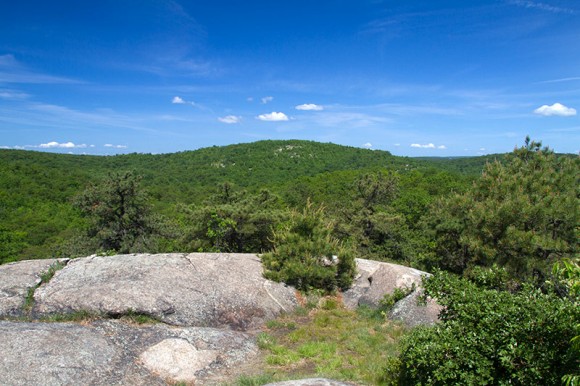 We chose to take RED on WHITE CIRCLE to the WHITE (Lower) trail because the last time up High Point we continued over Carris Hill.
There are more viewpoints that way, but it also more difficult. This route is less strenuous, shadier and we like the remoteness.
While on the Lower trail we spotted some interesting contrails… X marks the spot?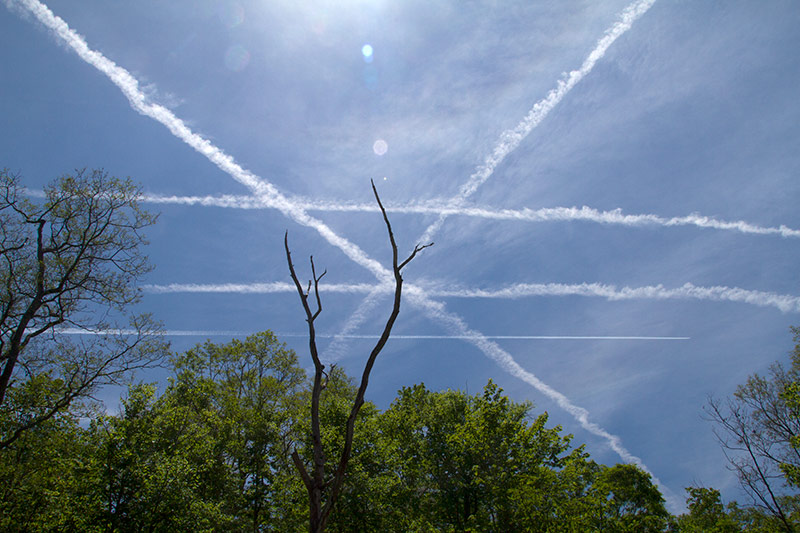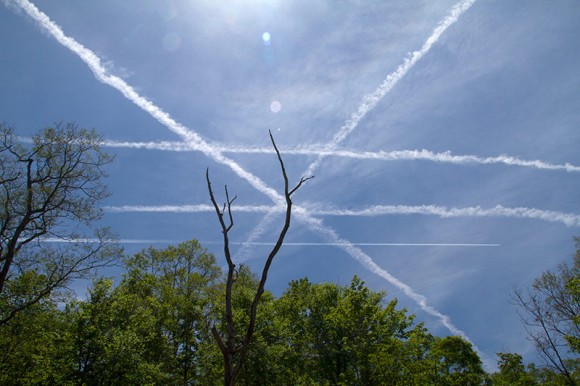 Eventually ended up at Chikahoki Falls…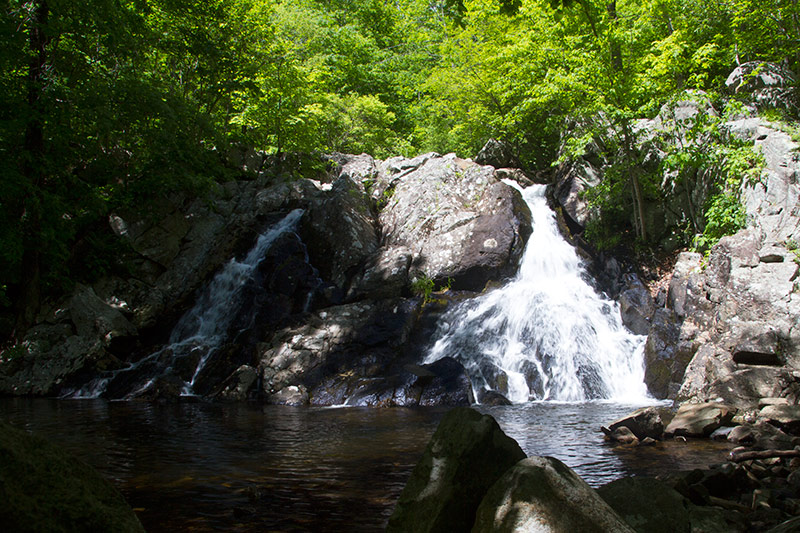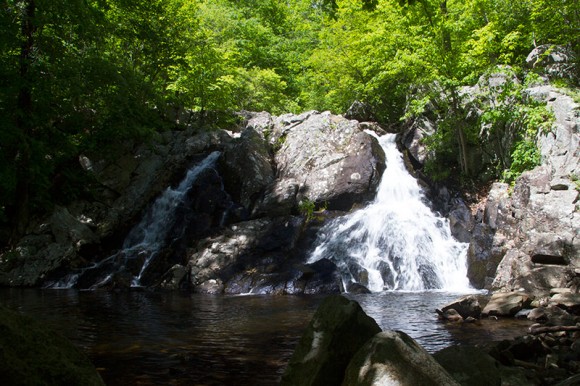 Then on to the cascades at Otter Hole before returning via the GREEN (Otter Hole) trail.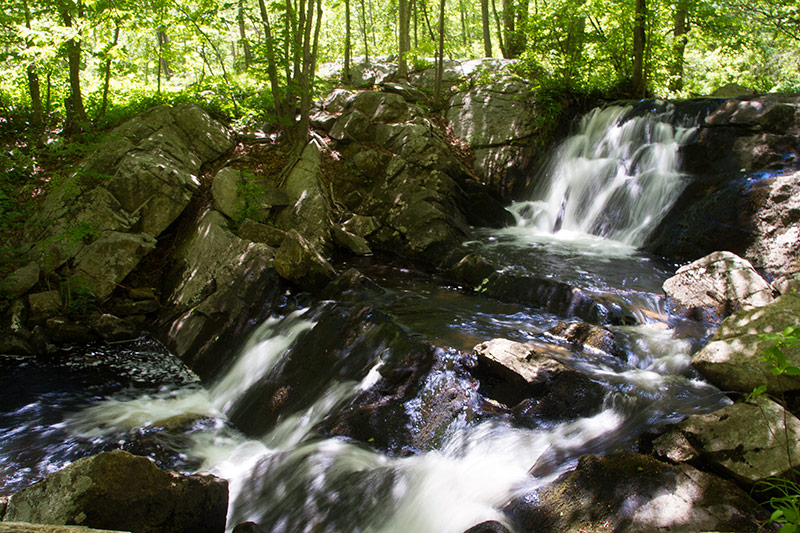 Wildlife spotted: a variety of different sized toads.