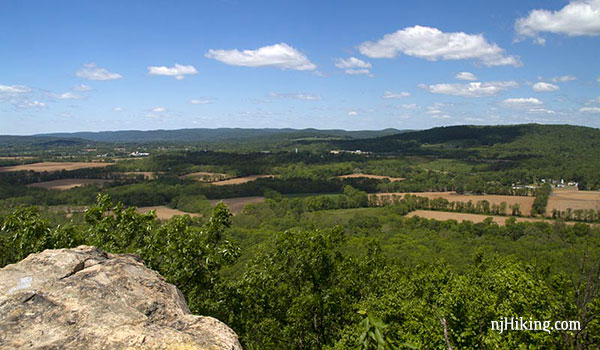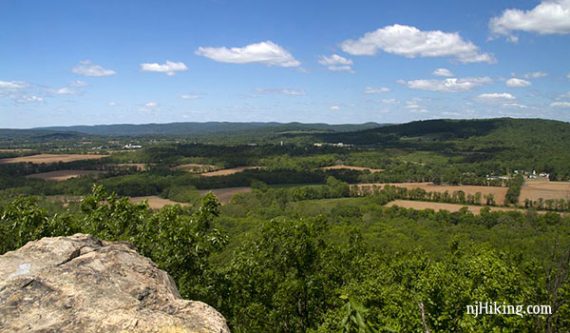 First time hiking at Point Mountain Reservation.
This is a local park more suitable for someone looking for scenic easy/short hikes under 4 miles, for a short hike to a viewpoint, or stroll along a river.
3.7 miles. BLUE (briefly from lot) to ORANGE to overlook to BLUE along the river.
For complete hike directions visit our main Point Mountain page.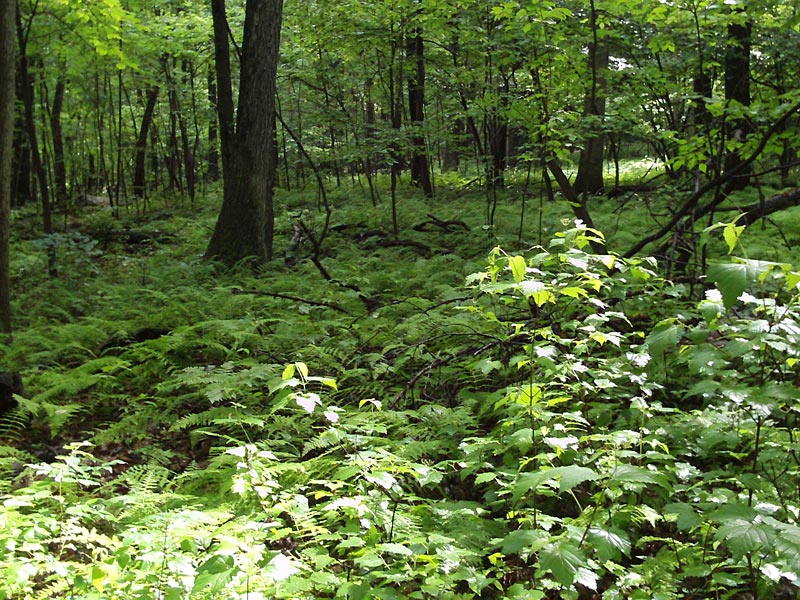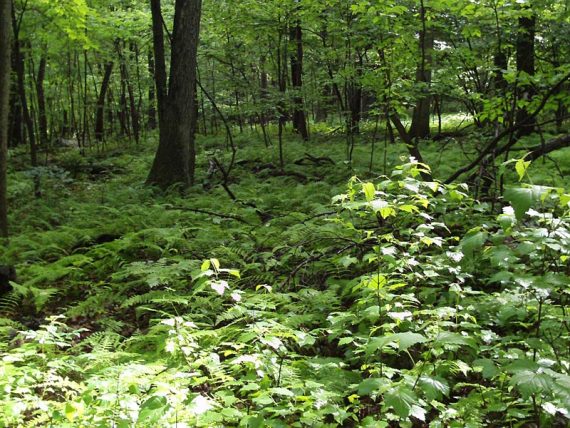 This is not the park for a hiker looking for a challenge (update: more trails were added since we originally hiked this).
In fact, we did this trail in the morning, then headed to nearby Musconetcong Gorge and did a trail there in the afternoon.
The trail did have a quick rocky climb to the summit, however.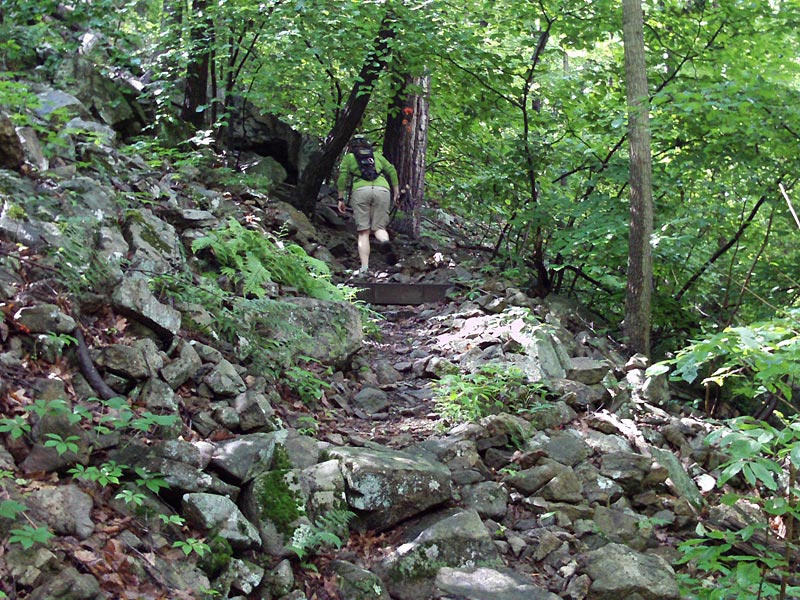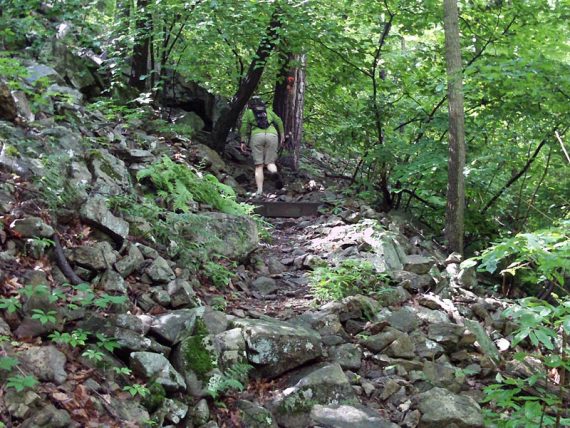 That goes to an panoramic view over the valley and hills in the surrounding area.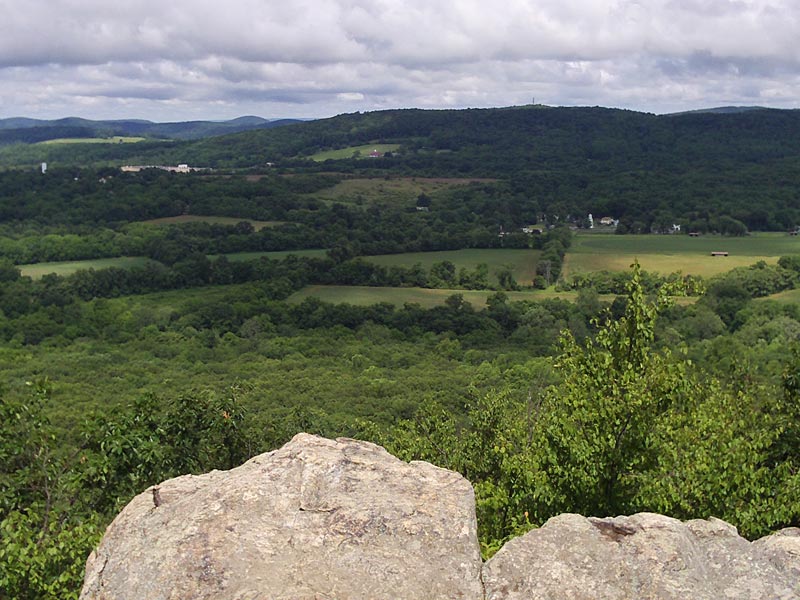 The trail then followed the ridge but with no more views. Some of the hike skirts field edges.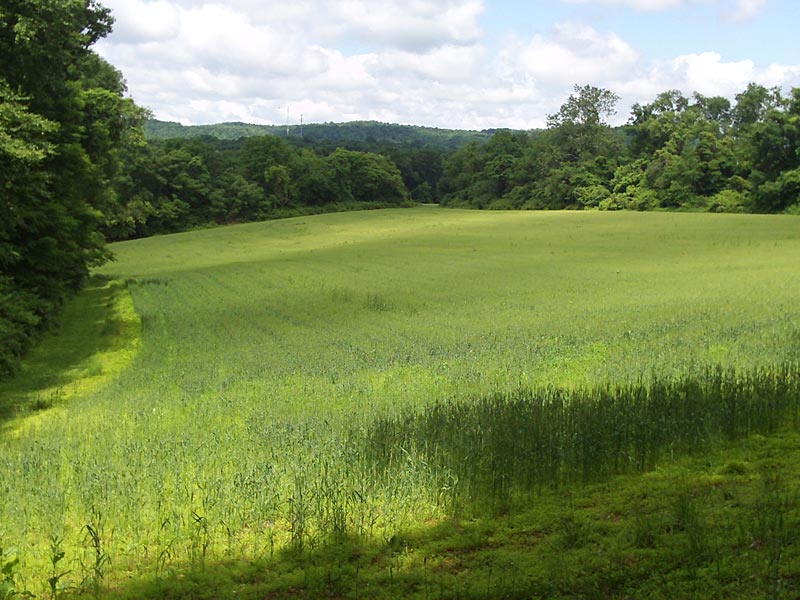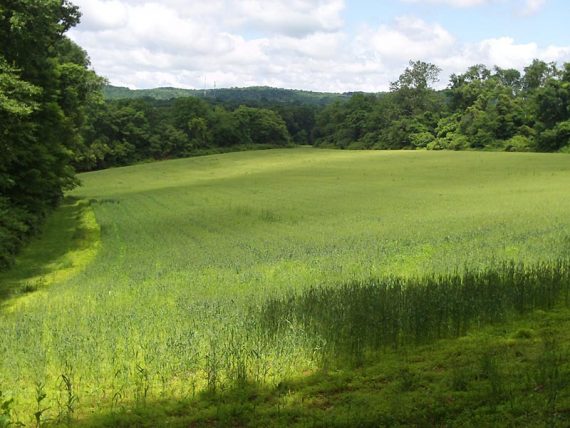 The runs along the Musconetcong River.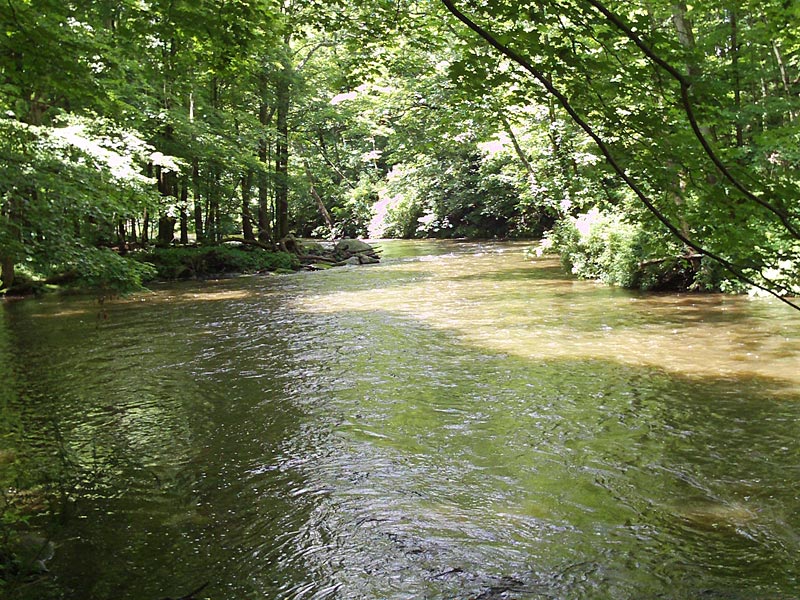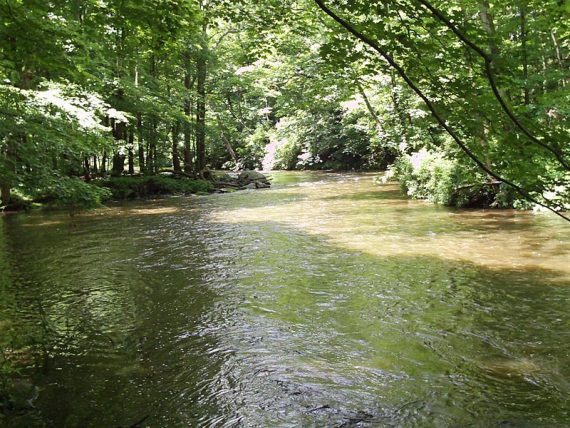 Bridge over the river, near the parking area.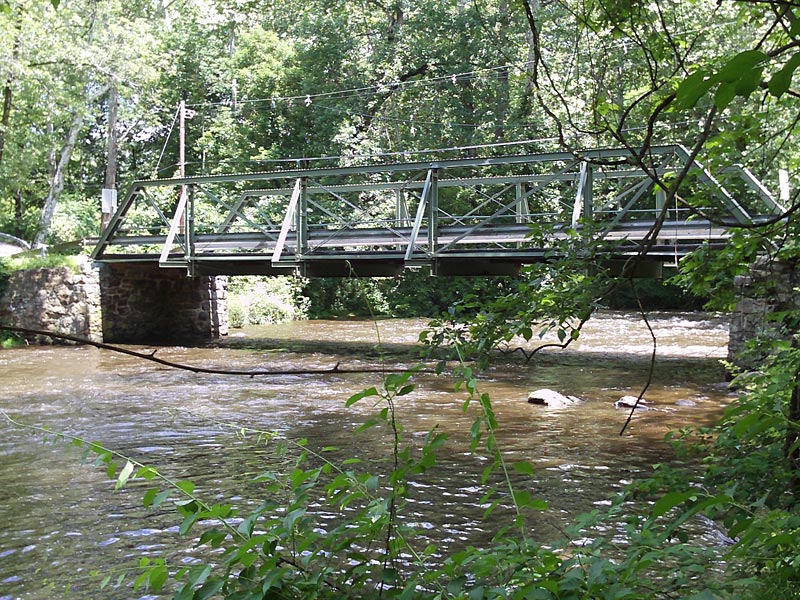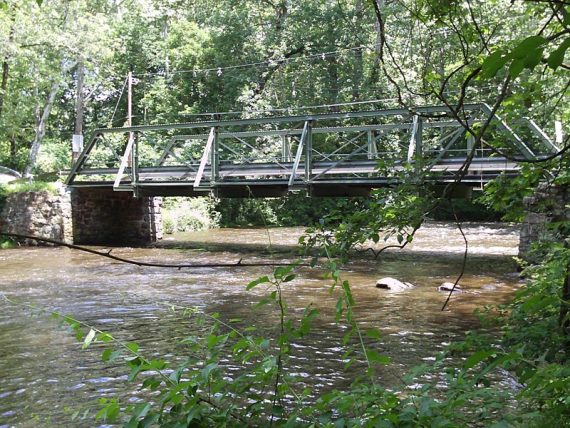 The overlook and river areas are quite pretty. Lots of Poison Ivy on the trail edges however.
The section of the BLUE (Riverwalk Trail) after it crosses the road is quite overgrown and not really worth it – the main trail by the river is quite nice.
We did briefly spot a fox in this section – we think – only got a glimpse.
Parking: Rt 287 to 78 W to 31 N, check the park site for the detailed directions. It took us about 1-1.25 hours from central Jersey (New Brunswick area).
Thanks to RidgeSearchers for the hike suggestion.