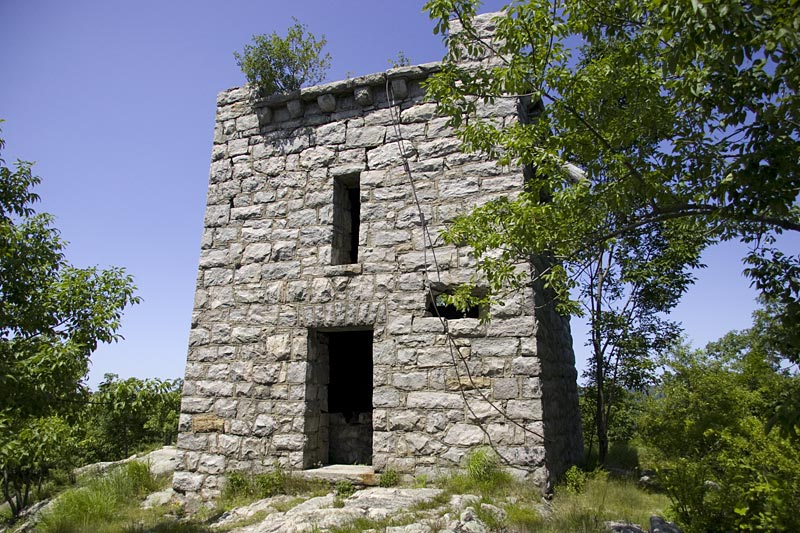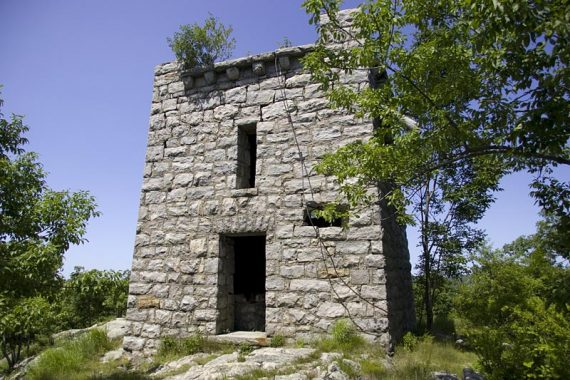 Lots to see in this park… Ramapo Lake, Van Slyke Castle ruins and water tower, NYC skyline, millstones, lakes…
This is a popular spot for a short hike with lots of results for a little effort.
ROUTE: BLUE (MacEvoy) – WHITE (Castle) – Cannonball (RED CIRCLE, WHITE C) – Old Guard (GREEN LEFT on WHITE) – WHITE (Millstones) – Yellow (Diamond shape) – WHITE (Todd) – BLUE (MacEvoy)
For detailed hike directions visit our main Ramapo Mountains – Van Slyke Castle page. Includes shorter hikes options too.
The approach from the parking lot on BLUE MacEvoy trail is rugged enough to feel like you are hiking, and follows a pleasant stream in a cool, shady forest… arriving at a lake in a little more than a half-mile.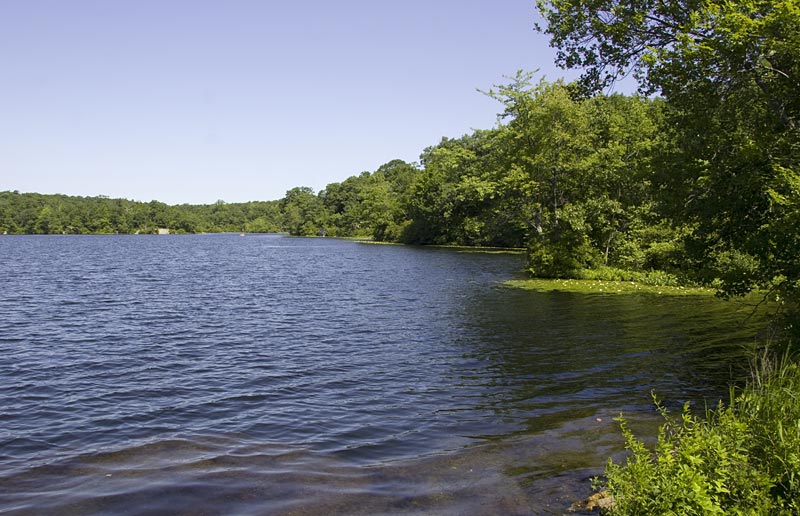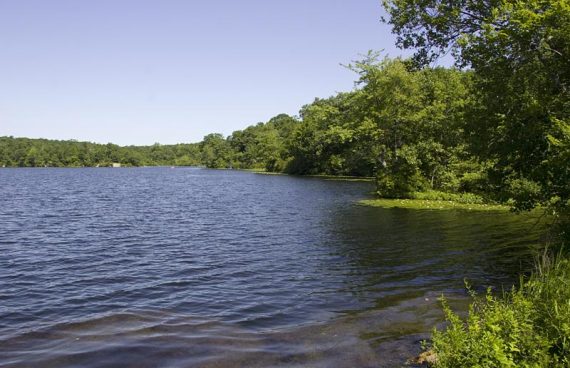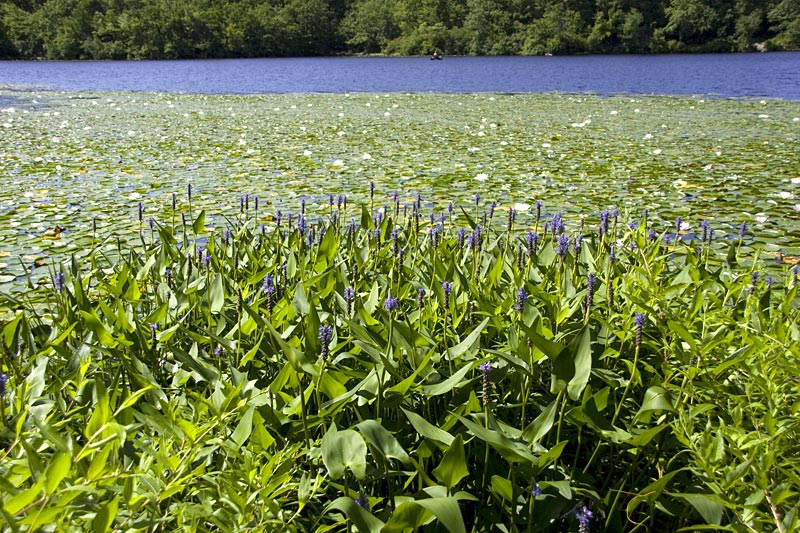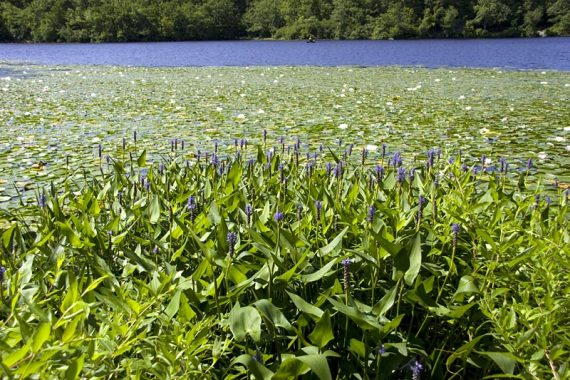 Super easy trail surface around the lake.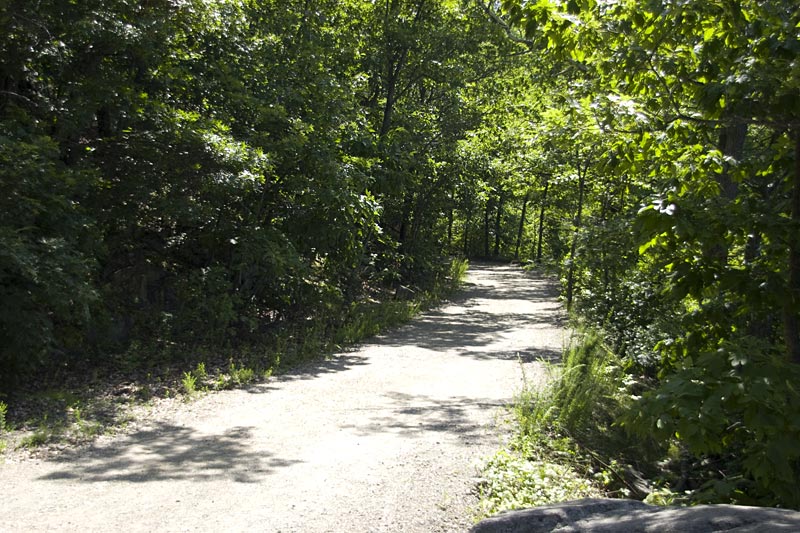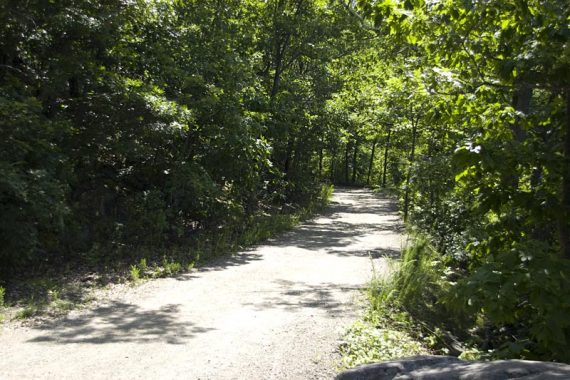 View along the Castle Trail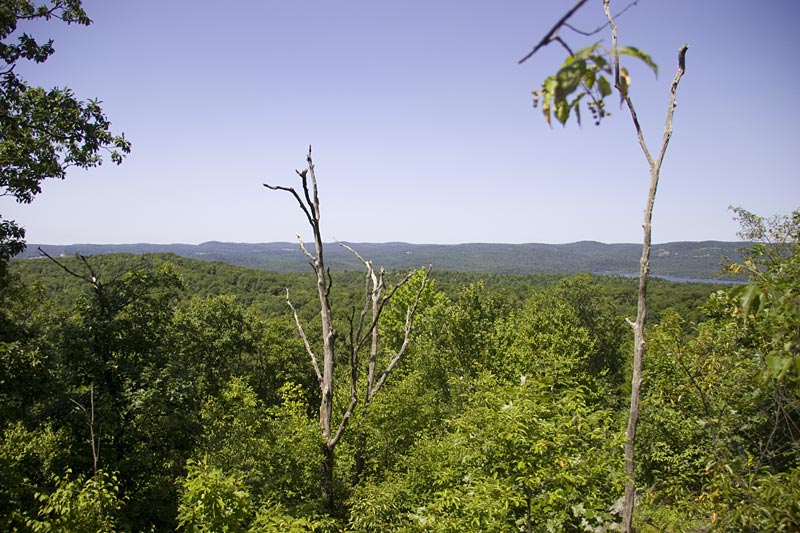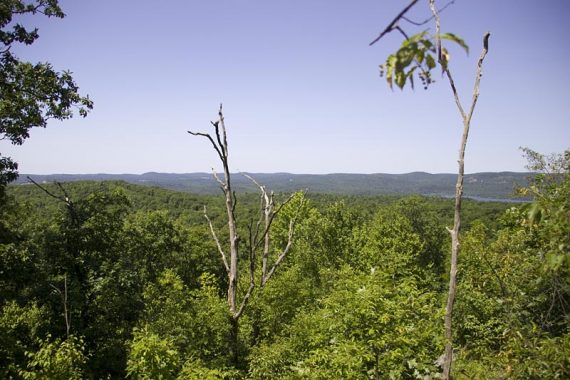 Hike a little further, and you are rewarded with outstanding views and get to explore the ruins of the Van Slyke Castle. (watch out for TONS of poison ivy)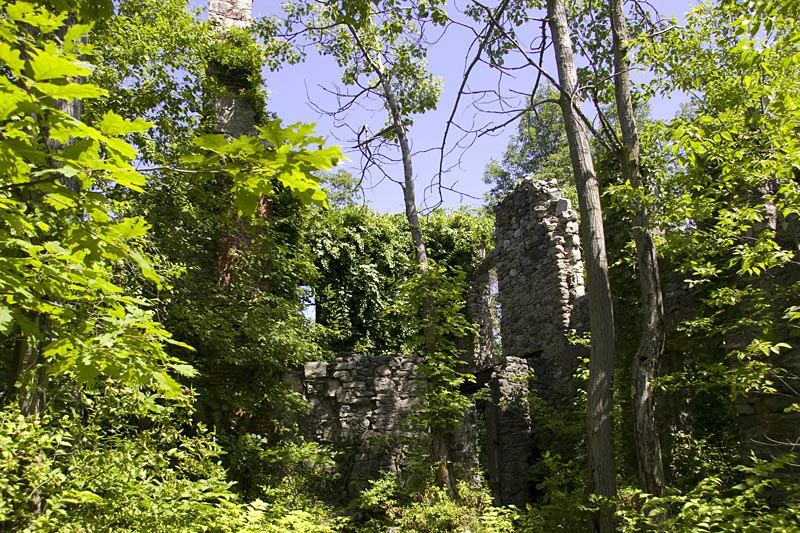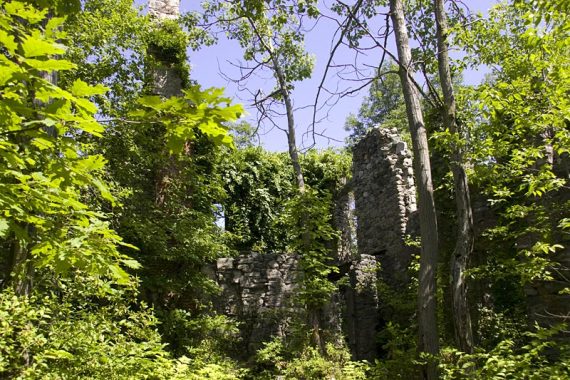 Fireplace and old pipes.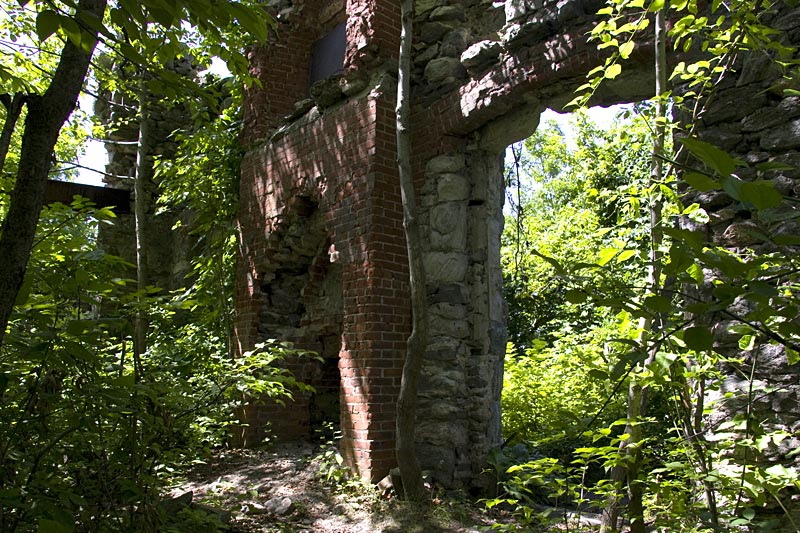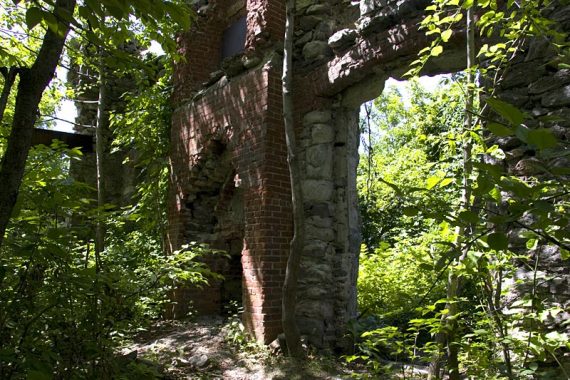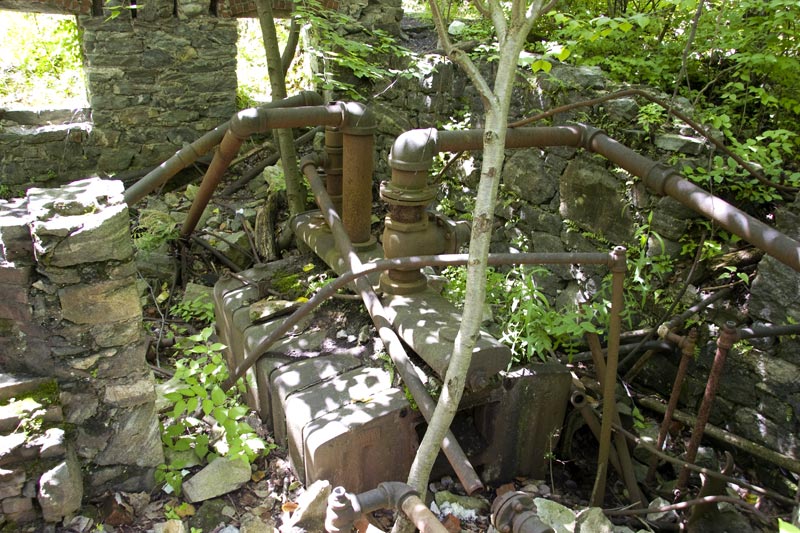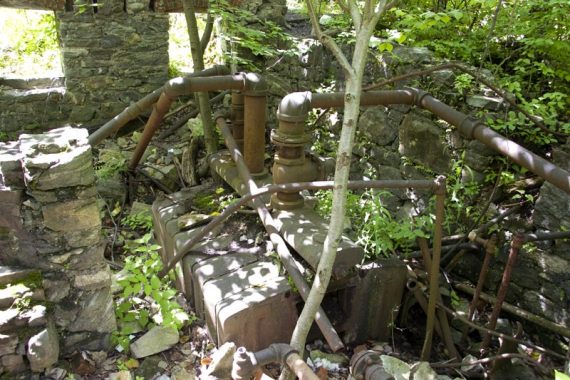 Follow the trail around the ruins.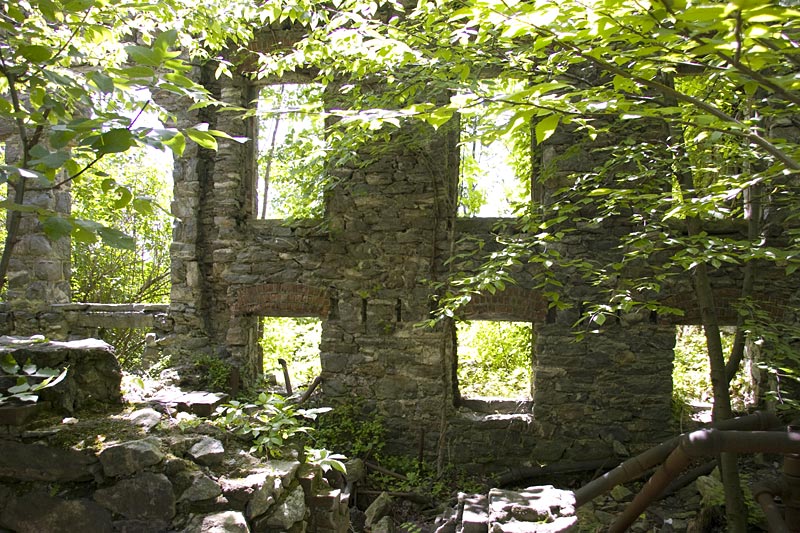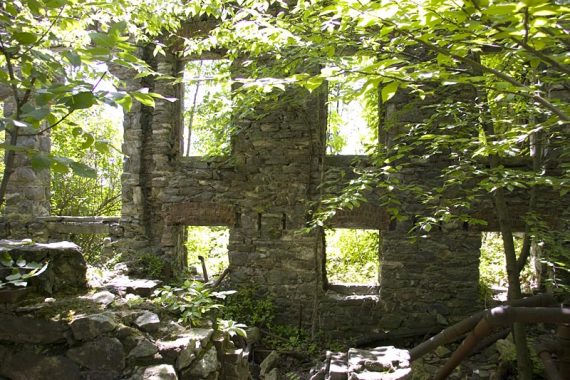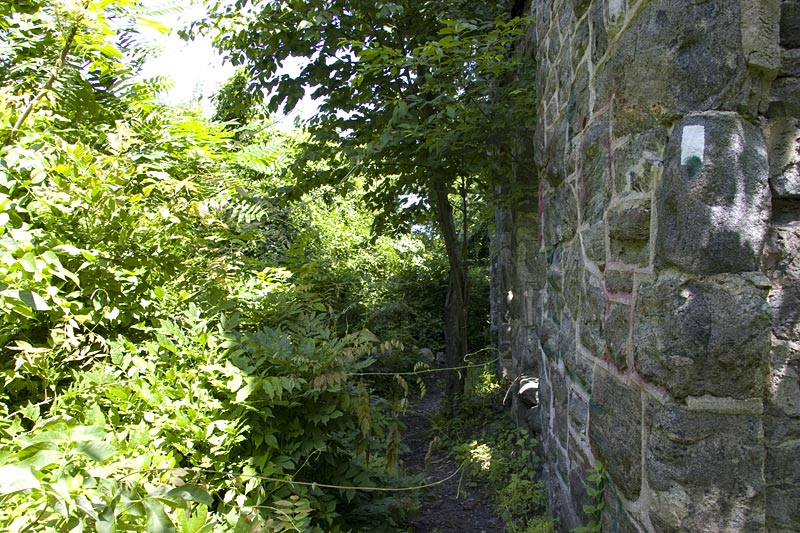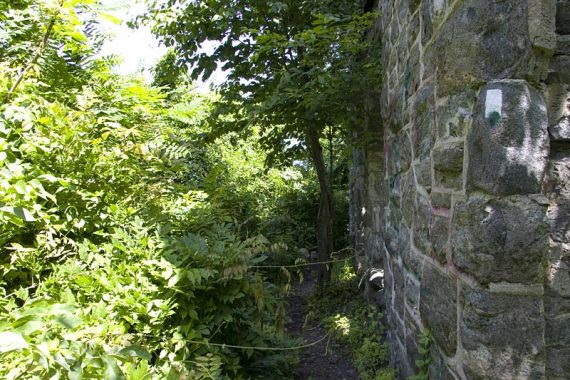 View along Castle Trail and water tower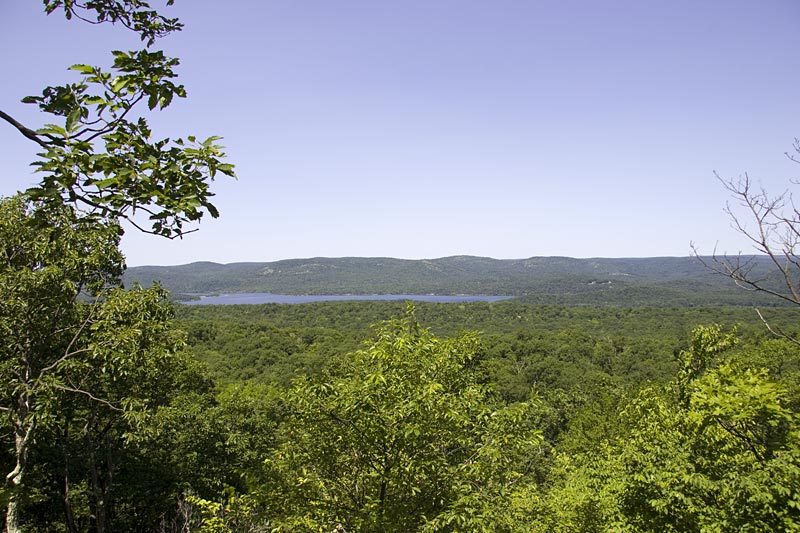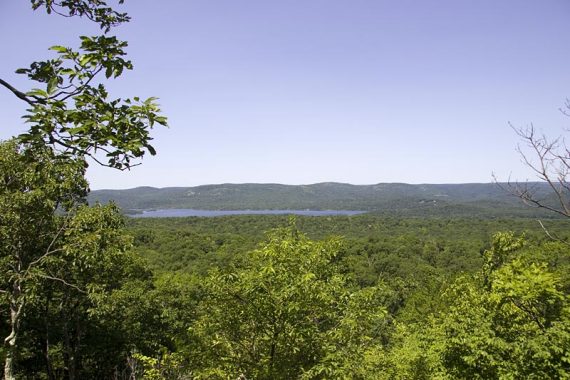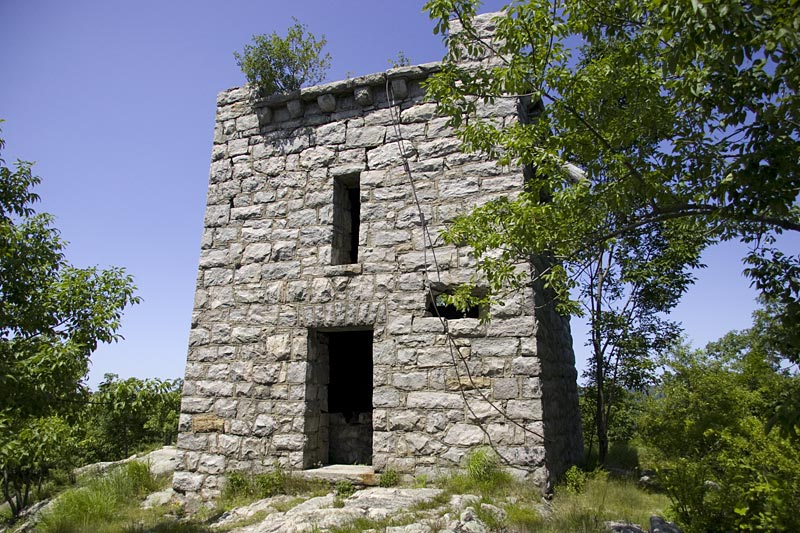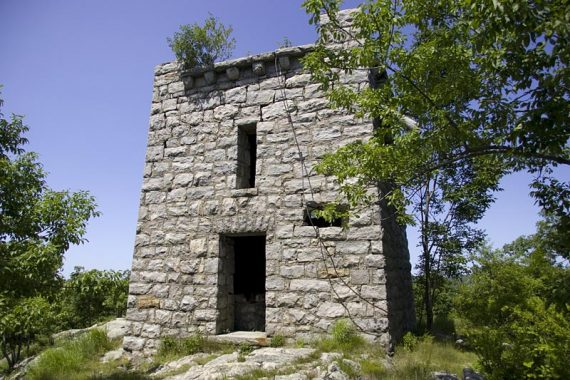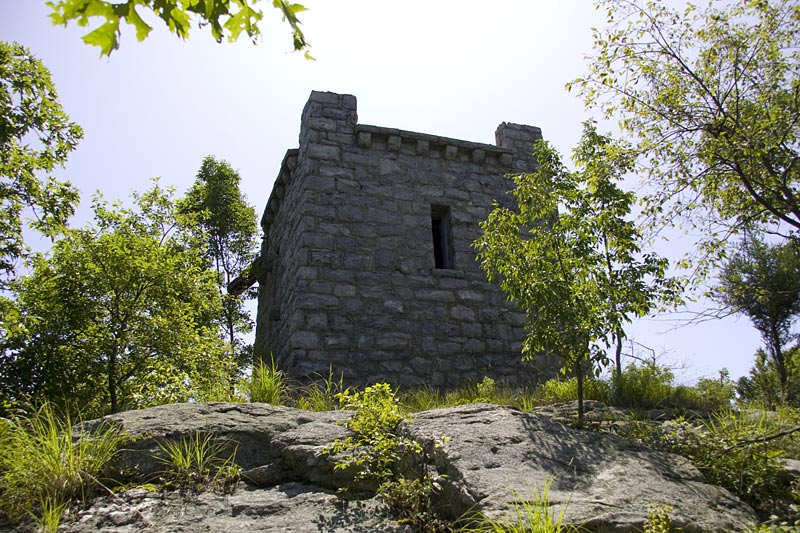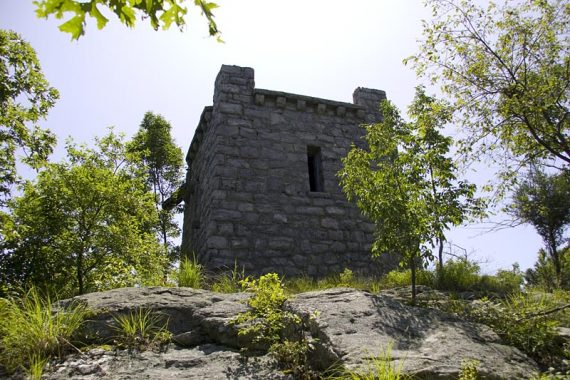 Looking inside the water tower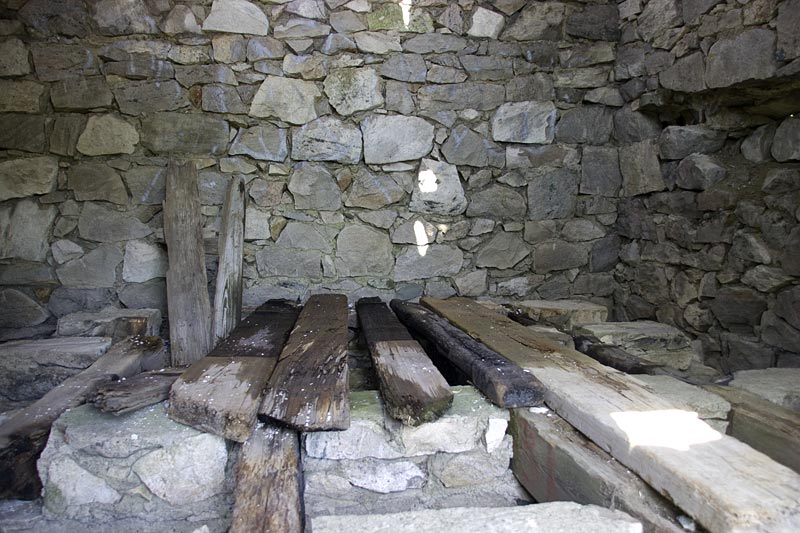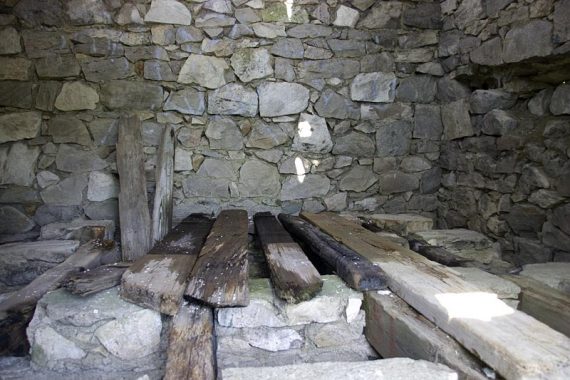 View of NYC from water tower area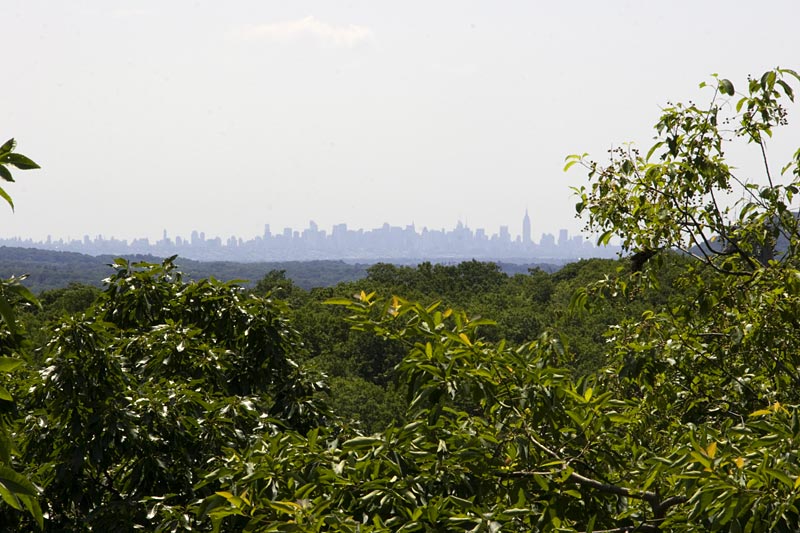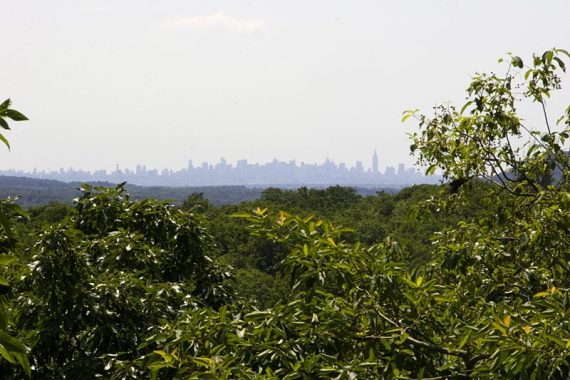 We kept going, and did a 9.8 mile loop. Moderate trail surface, enough ups and downs to wear you out…
**If you do the short hikes listed, they are easy to moderate. Do the whole loop only if you are an experienced hiker in decent shape and want a nice challenge.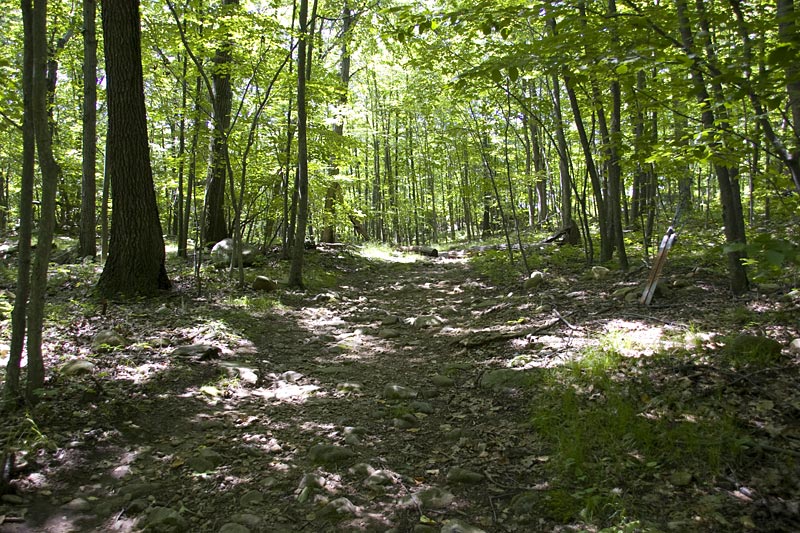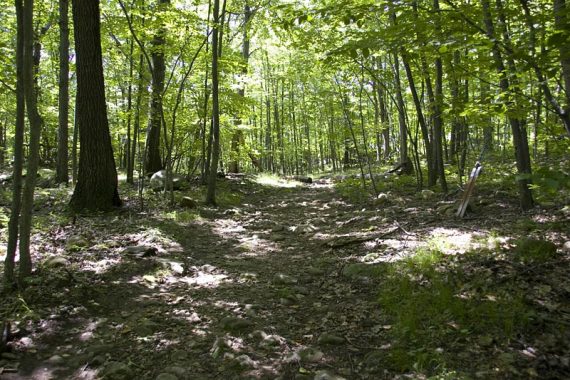 Nice break spot on Old Guard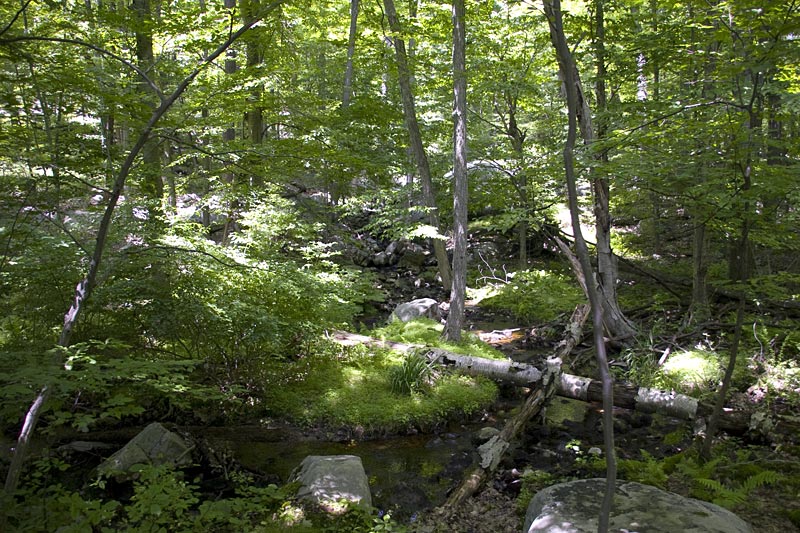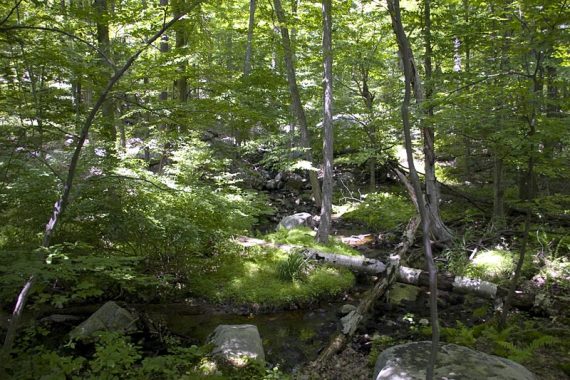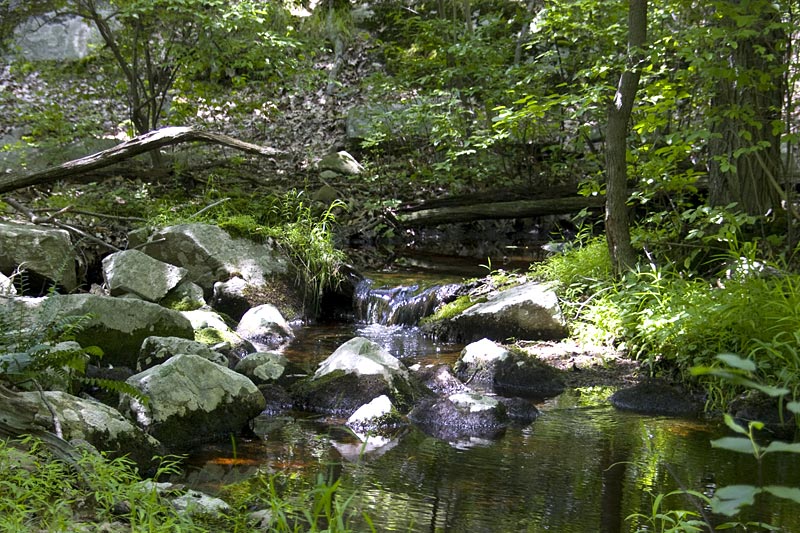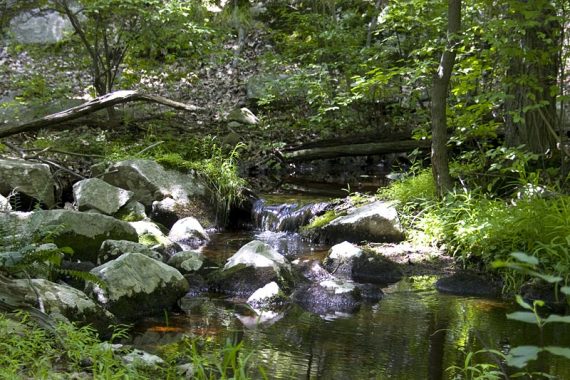 Once out of the popular areas, we passed only a handful of people and actually had a several hour stretch where we saw no one, on partly sunny, 80 degree day.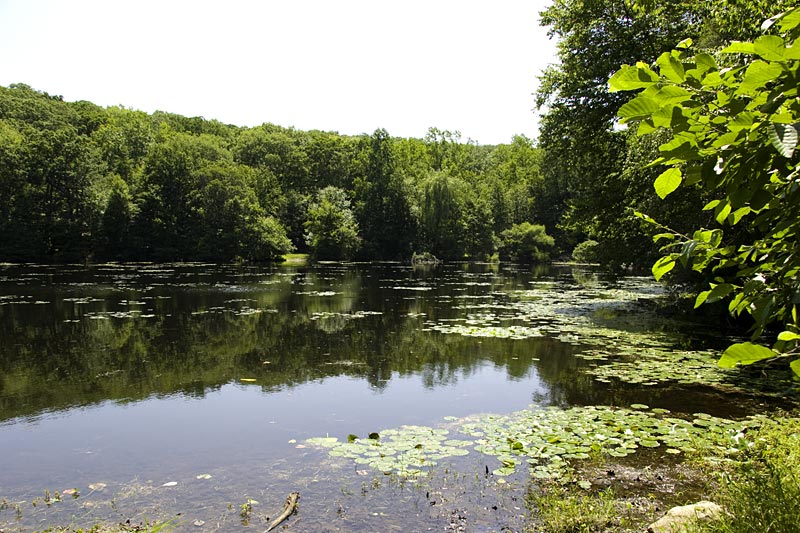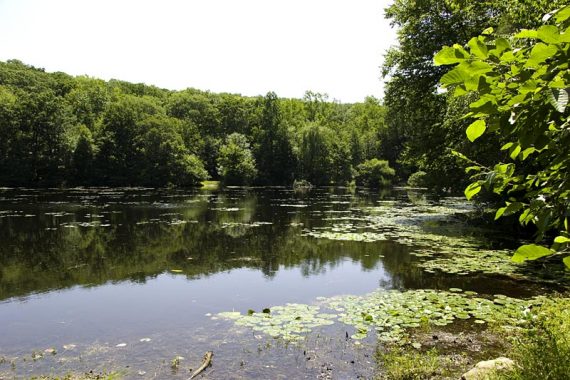 The Camp Glen Grey area was almost eerily empty… all these camp buildings… and no campers. Assuming it's a busy place when there is camping.
Millstone along Millstone Trail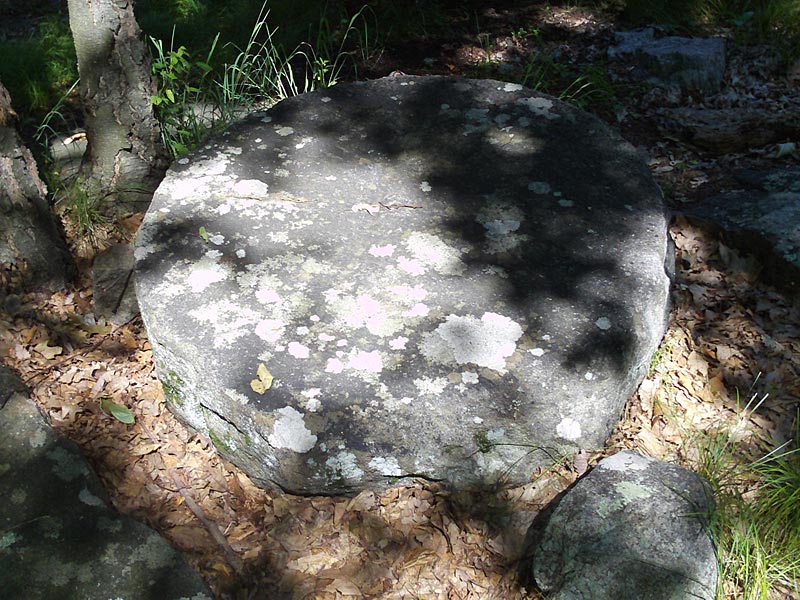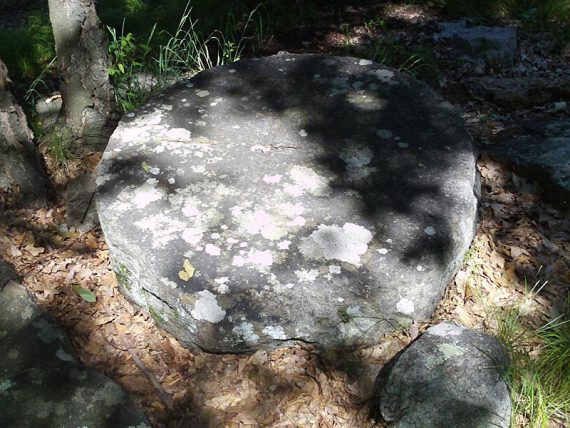 Todd Lake