Hiking Round Valley in February
Cushetunk Trail (Red) to Picnic area and back via Lower Cushetunk. 10.2 miles in 3 hrs, 45 minutes.
* For detailed hike guide visit our main Round Valley Recreation Area page *
8/2021 – Added photo from 2013 hike, archived from main hike guide to this post.
Rt. 287 to 78 to 22, follow park signs. About 40 minutes. Maps at Ranger Station. Year round restrooms at East Picnic Area past ranger station (heated building, clean). Outhouses along Lower Cushetank/Campground trail, open as well (usable, even had TP).
Parked by Ranger but actual trail parking is at South Lot. 15 minute parking by ranger in season.
First 2.5 is boring, open, near the road at parts, no Reservoir views really. Then becomes wooded. Quite hilly, loose rock. Multiuse trail.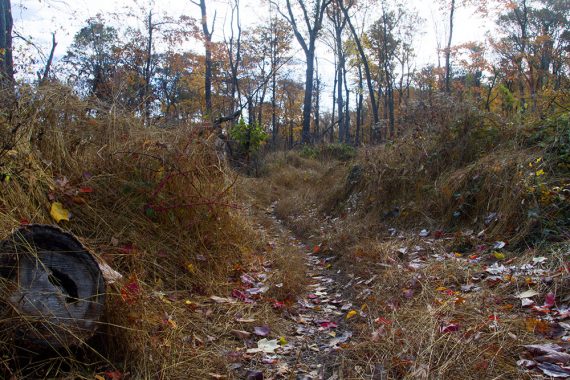 Several mountain bikers, horse droppings. Popular bike trail and as there aren't many good ones in NJ, I imagine this is very popular in nice weather – probably want to avoid hiking then.
Praying mantis spotted heading up the hill on the way back (2013)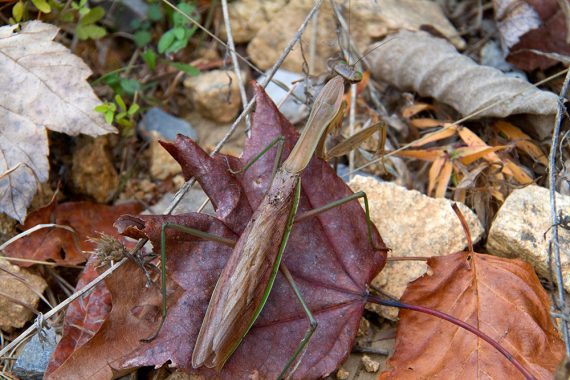 Several nice hills for them to zip down and they'd come around corners fast and there you were.
Picnic area, with stacks of logs from downed trees (2013)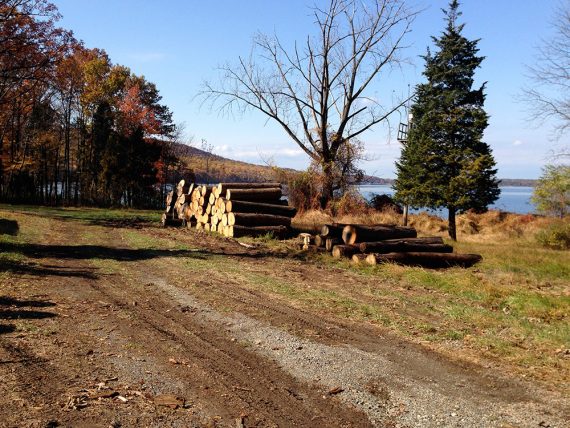 Just OK overall as 5 miles of the trip was dull. The woods was nice but not spectacular. Several houses nearby.
We were as startled to come upon this snake as he was… if we could have coiled up in surprise too, we would have! (2013)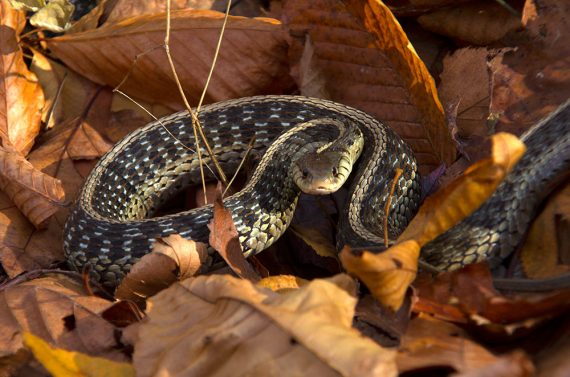 *Note: Red trail is 8.3 miles one way and does NOT loop back, the last bit is restricted. There is another parking lot on that end, intend to see if it's any more interesting that way.