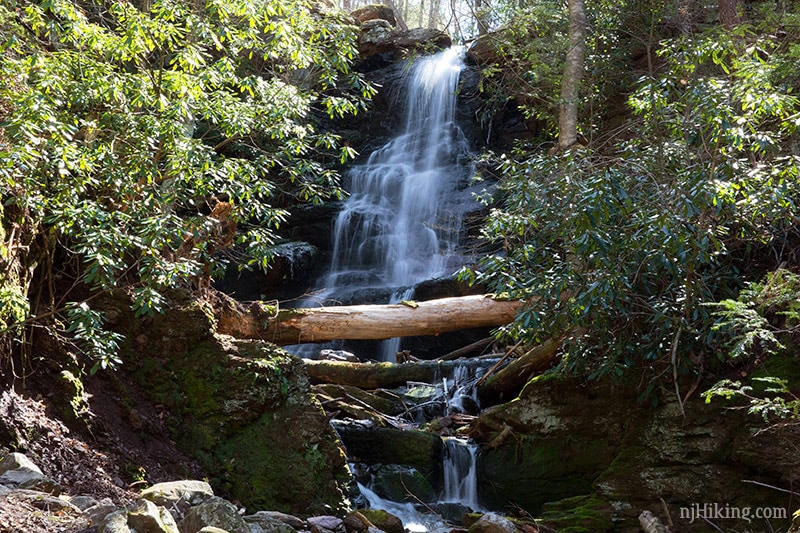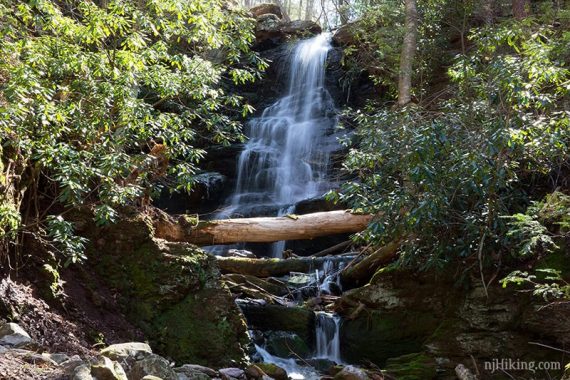 Waterfall focused photo hikes on a very chilly April morning.
We wanted to test out some photo gear so we headed up to the Delaware Water Gap to shoot waterfalls.
Since we were lugging two cameras and more photo stuff than usual, we just chose several short hikes with falls.
** For a detailed hike directions, see our main Buttermilk Falls and/or Coppermines – Rattlesnake Swamp hike guides **
Also known as Hidden Falls. It's "Hidden" probably because it's hard to spot the unmarked trailhead, the trail isn't marked, and the falls are kind of tucked away.
The first time we went to find it years ago we were actually unsuccessful – the stream was running high so we didn't cross it.
Instead we followed another trail we assumed would work but that lead uphill with no view of it.
Since this is "Hidden Falls" and because half the fun is locating it on your own, we've only got basic directions on the Buttermilk page.
The falls are very pretty and surrounded by rhododendron. Watch for the spritzes and namesake spray off the top of the falls.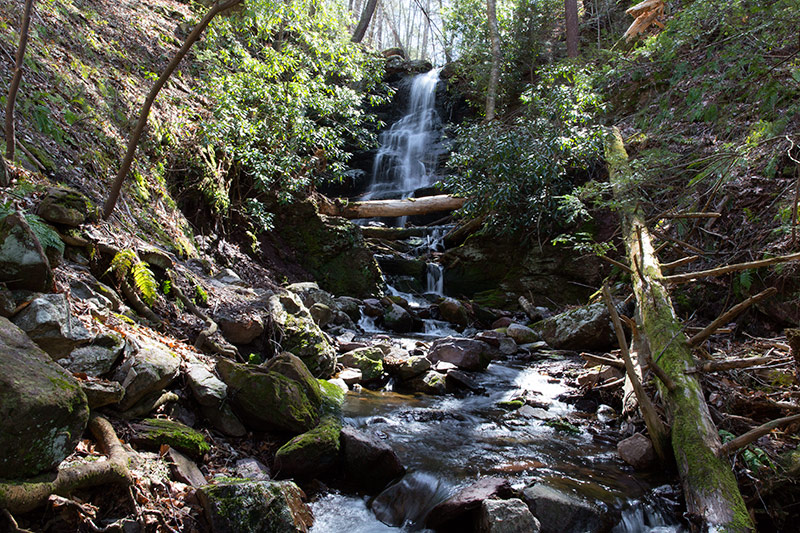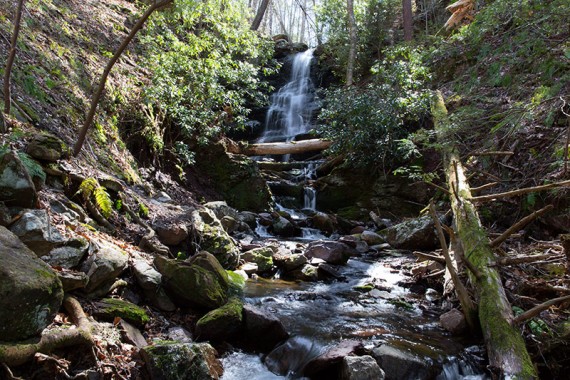 Hidden falls up close: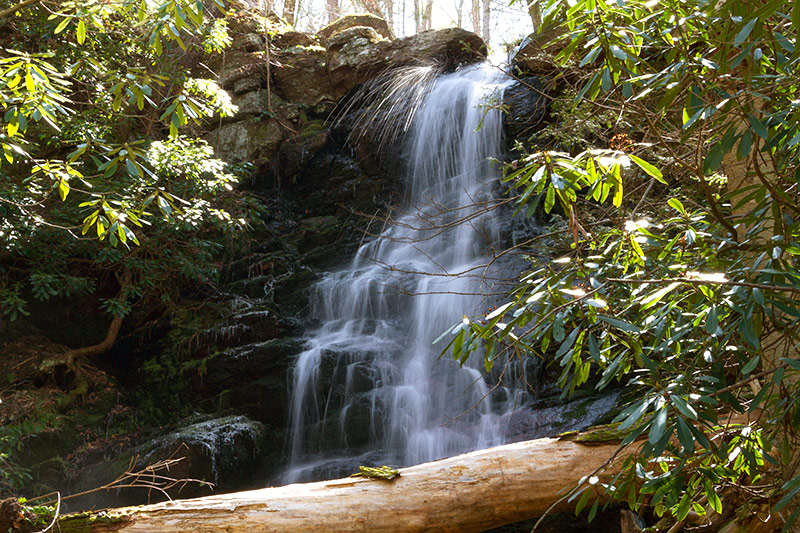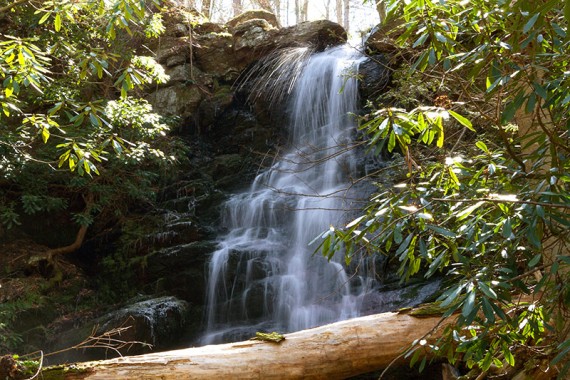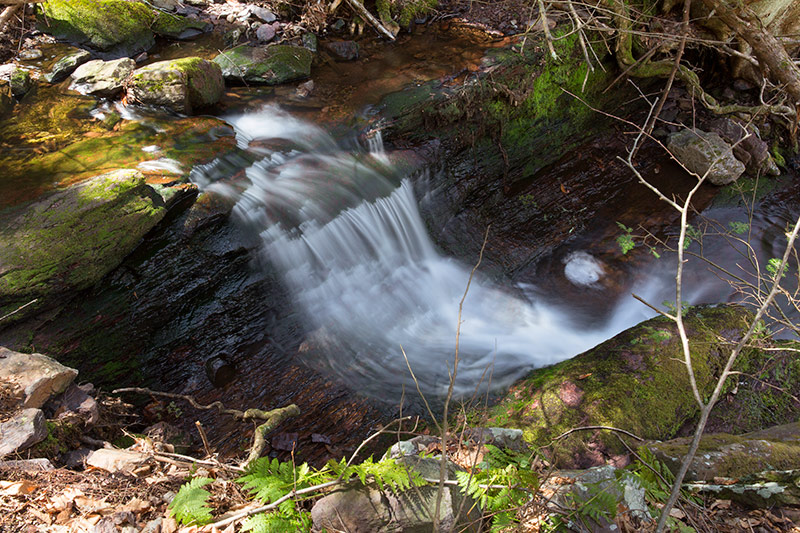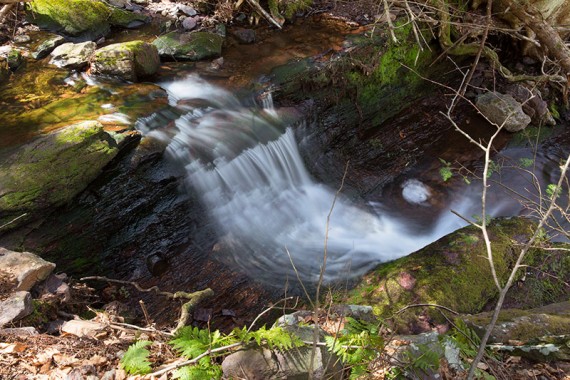 ---
We'd spent so long taking pics at Silver Spray that the light was not ideal at Buttermilk for photos but it was still gorgeous.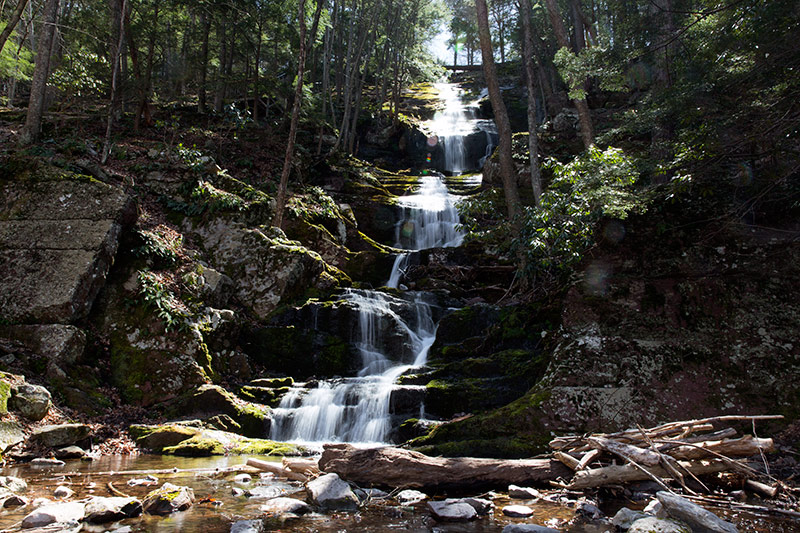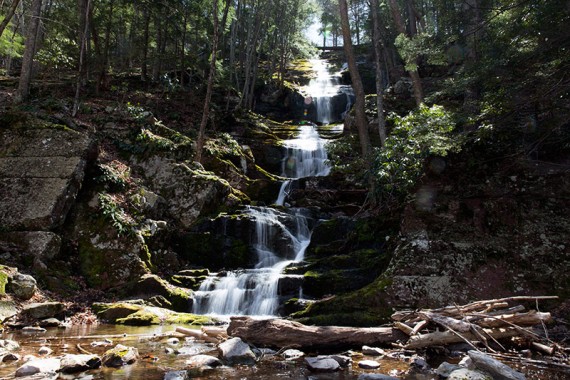 Buttermilk Falls up close: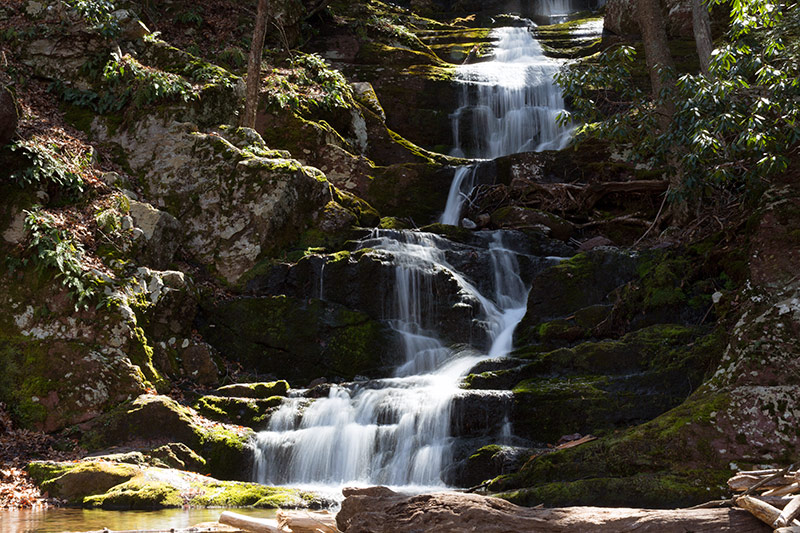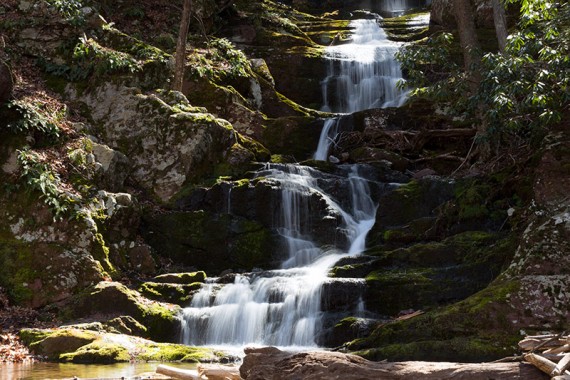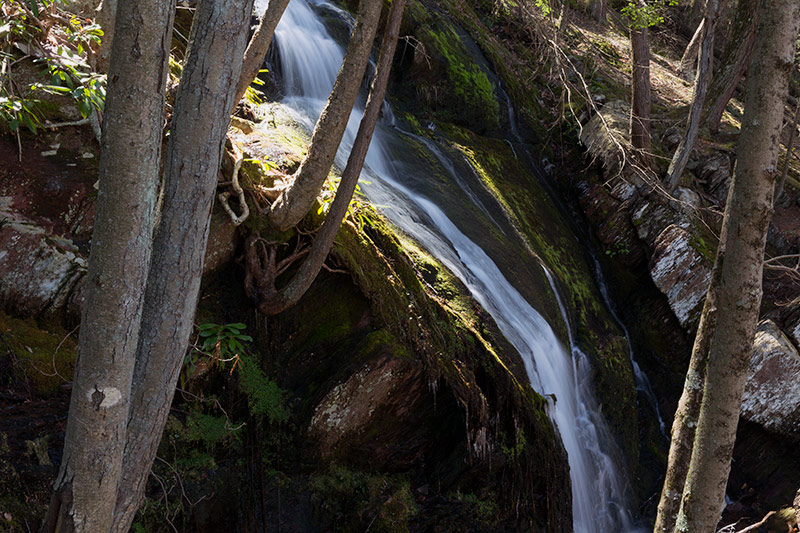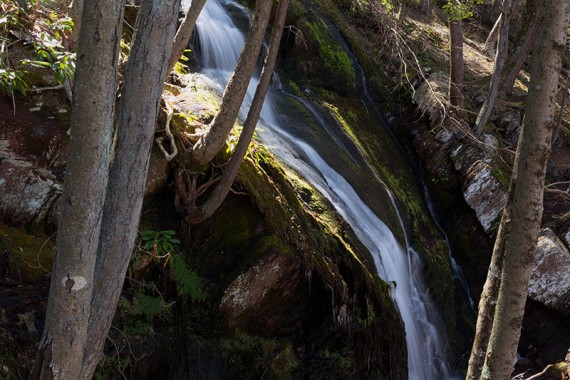 A tree had fallen on the upper viewing platform so we couldn't go out on that, but that didn't affect getting to the top of the falls. [Update: This has been fixed.]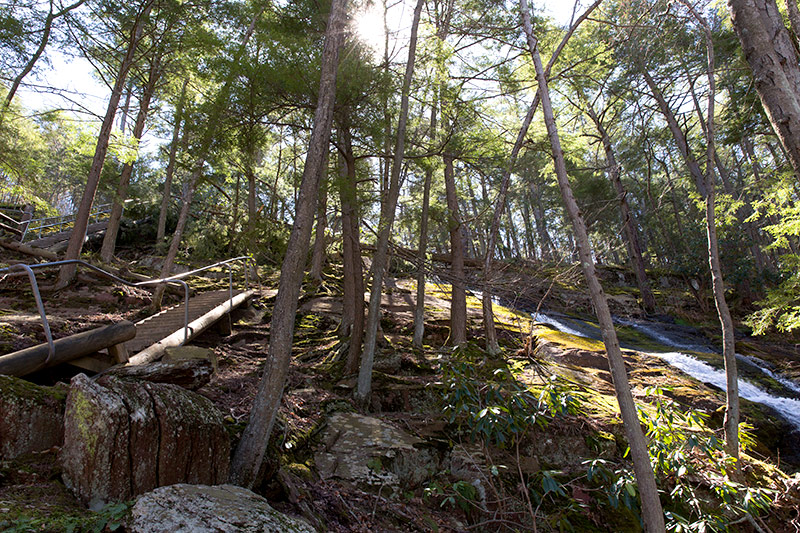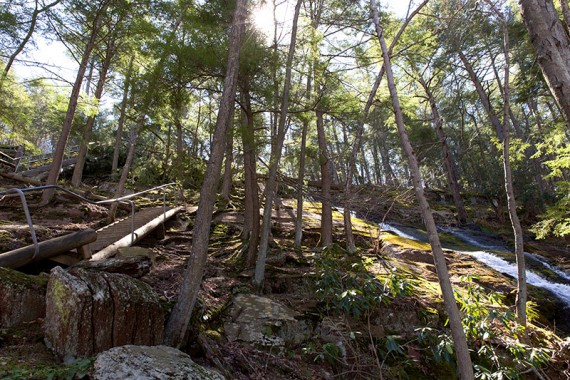 The viewing platform at the top of Buttermilk Falls: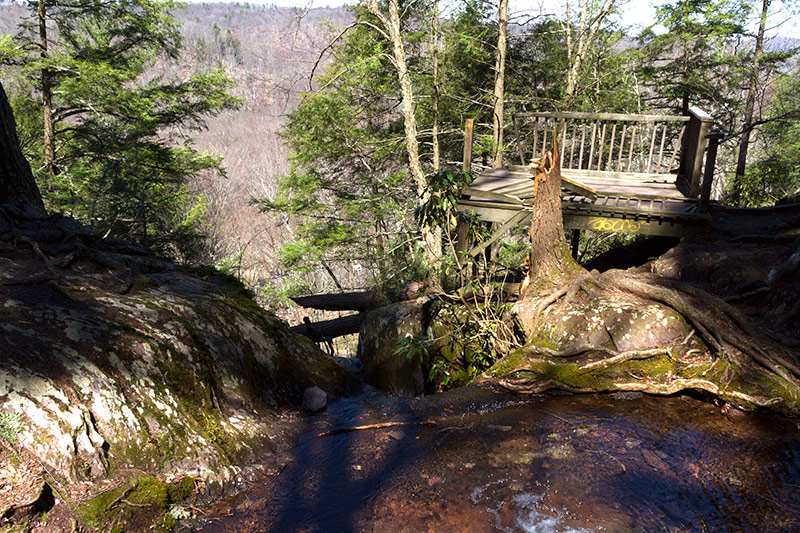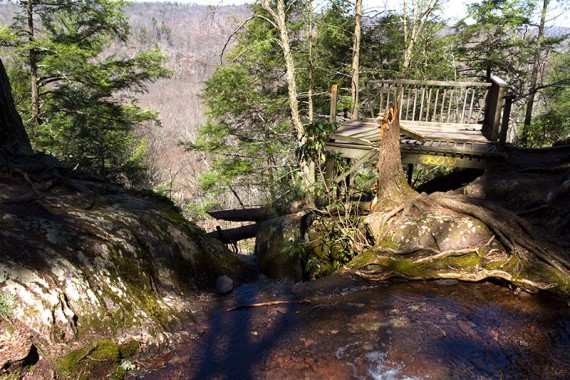 ---
There was a very nice cascade by the mine, where the side trail ends: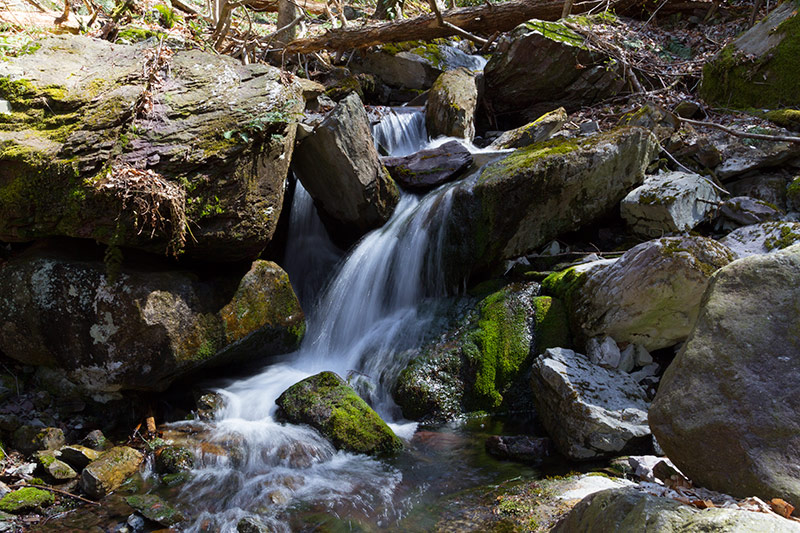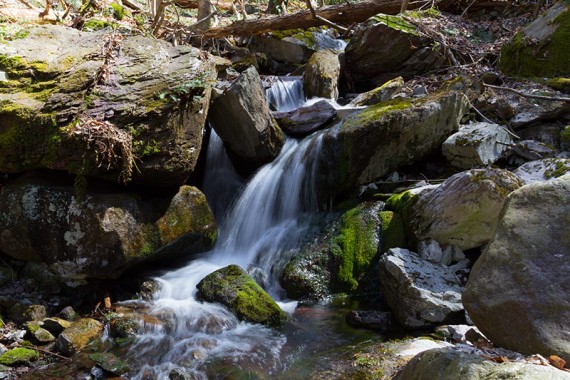 And a little closer: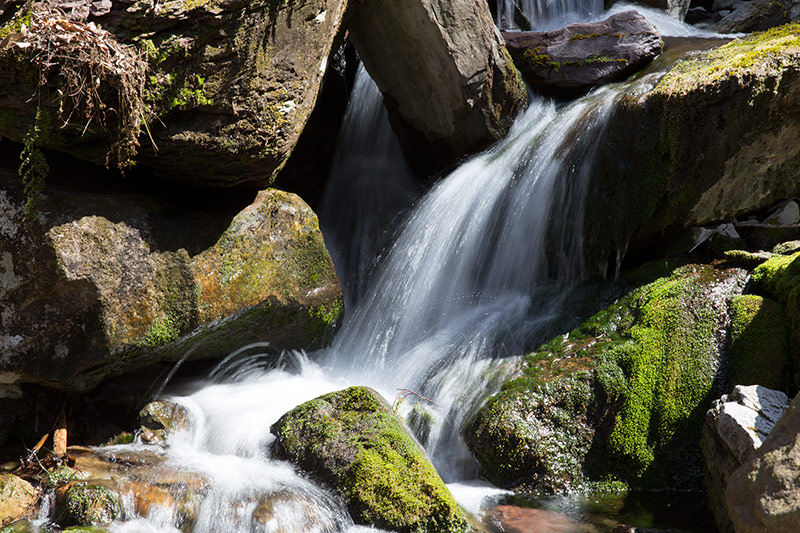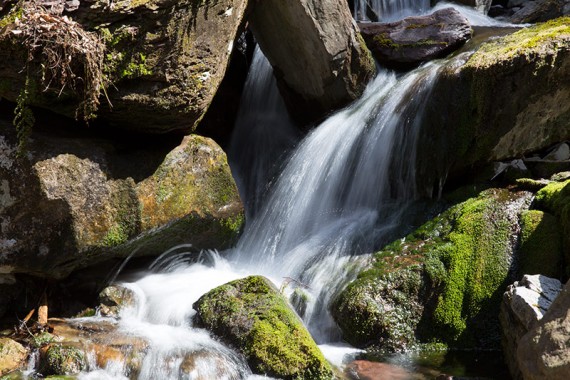 The remains of the mine are nearby.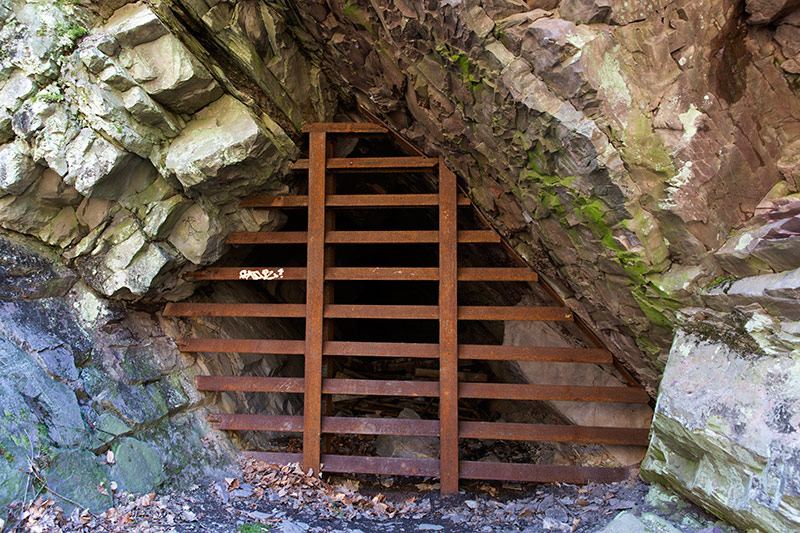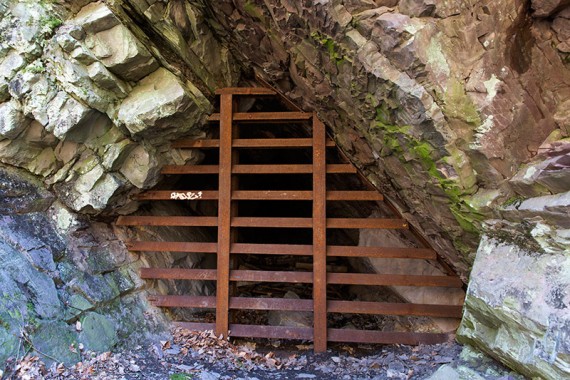 Looking through the bars to see inside the mine: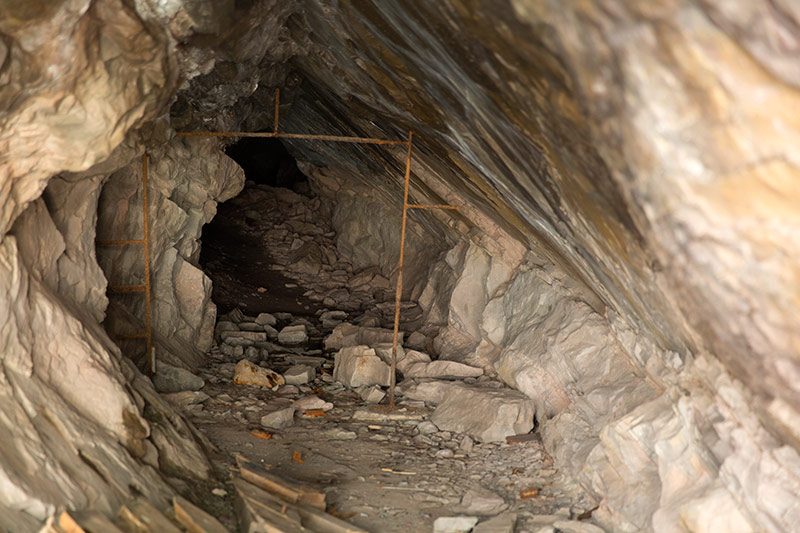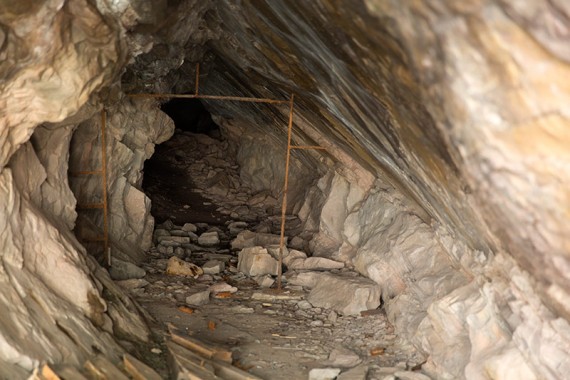 Further along the Coppermines trail is a wooden bridge. Pretty sure there were more cascades behind last time, seemed like some downed trees might be clogging things a bit.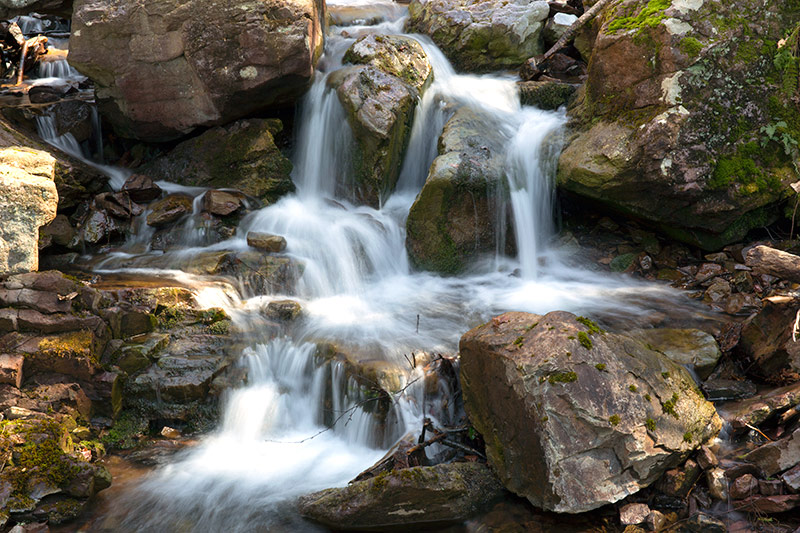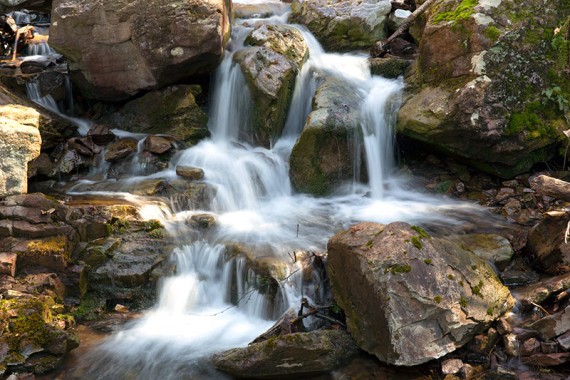 The trail continues uphill, with cascades along the stream. The trail bends to the left in an open area and comes around to a waterfall – or at least it did in 2011.
The main waterfall on this hike was now non-existent, not even a trickle.
There was another waterfall to the right that I don't recall being there, so the water likely is blocked and diverted at the old one and it created a new.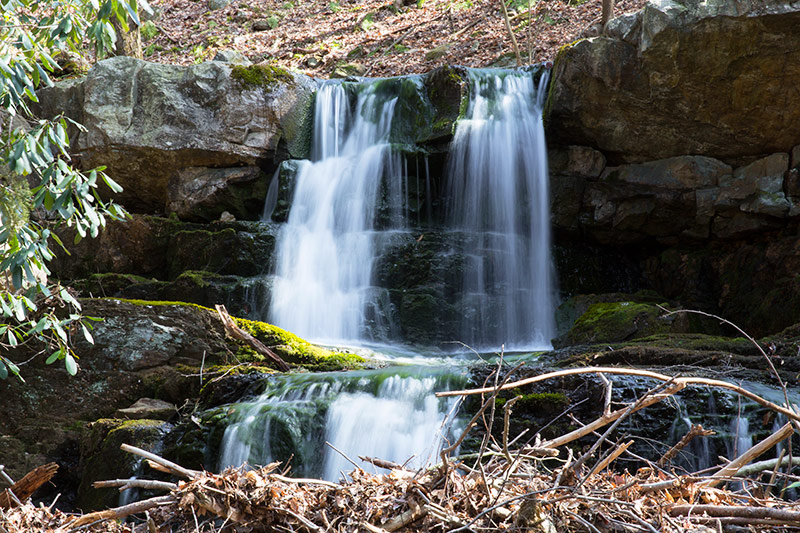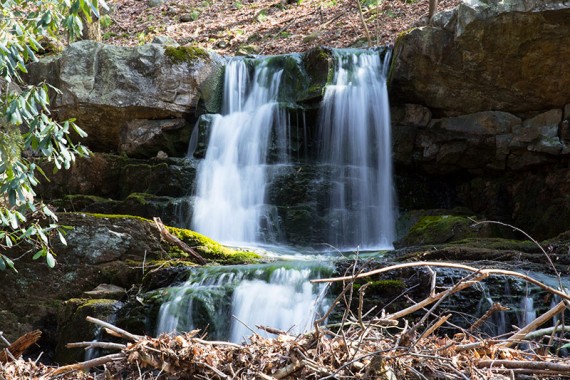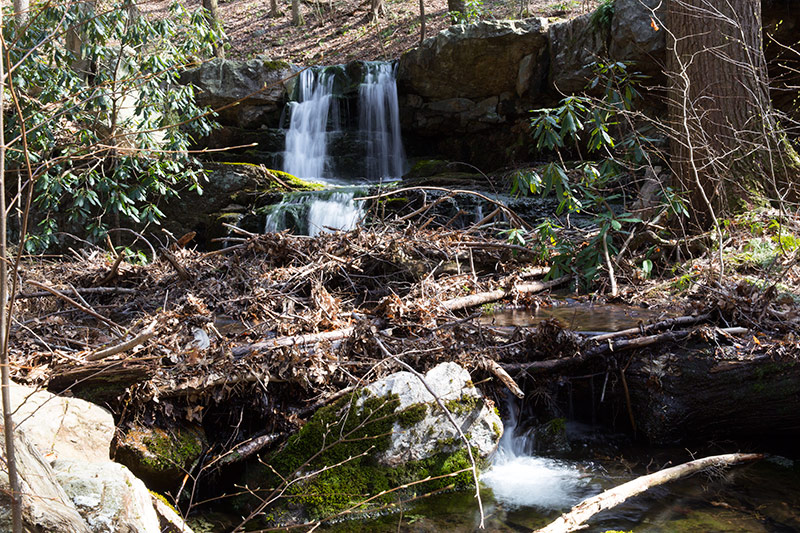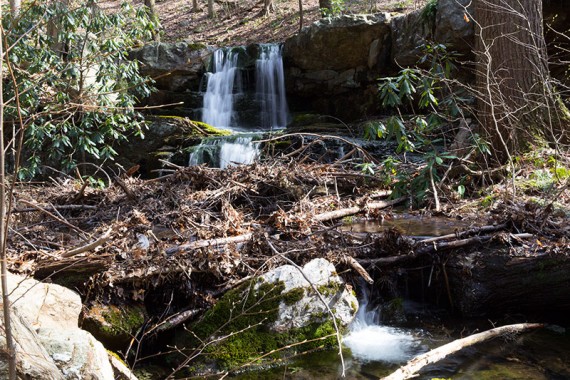 At this point, with light fading and caramel macchiatos whispering our names, we had to call it a day.
---
Miles: A paltry ~3 miles.
Hours standing still in the cold shooting photos: 6.
Wildlife spotted: A very large coyote ran across the road just before the intersection with Mountain Road.
Fun fact: 2016 marks a decade of tracking our hikes in a trail blog. I just noticed that we hiked Buttermilk Falls 10 years ago, exactly to the day – 4/10/06. This was completely unintentional.
Not so fun fact: Keeping a trail blog makes you feel old.