Lots of irregular shoreline and coves with a variety of habitat along the edges.
Our two cents: Busy, popular area; some slightly larger boats; winds can get strong. When we kayaked this in Aug. 2017, we had planned on picnicking at one of the sandy beaches we thought were on the west side of the reservoir but everything was under water – pretty sure that was quite unusual. We ended up doing the majority of the perimeter but it's probably better to split the area into several trips.
Description
Spruce Run is a large reservoir with a very twisty and irregular shape that's not far from Round Valley Reservoir. Like Round Valley, there are a lot of open areas and the winds can become high.
From the launch, we turned left and hugged the shoreline. We spotted Osprey almost immediately and then a few deer peeked out at us from the shore. We continued around past the roped-off restricted area, where Cormorants (we think) were sitting, and kept going clockwise around the reservoir.
We took our time paddling our way over to the western shores to stop to bust out our picnic lunch… and then realized the beaches we expected were submerged due to high water levels. Hunh.
After exploring the nooks and crannies in the area a bit we headed back, still on the lookout for a place for a break. The one tiny potential already had a boat in it and since our sandwiches and chips were whispering our names we made a beeline back to the lot. We were still far out and the winds had picked up so this was a tiring, sloggy way to end an otherwise pleasant day.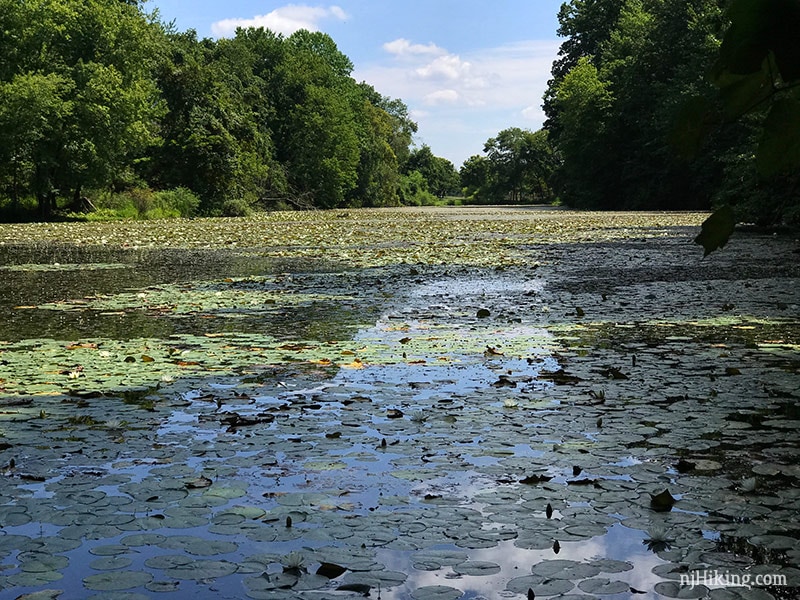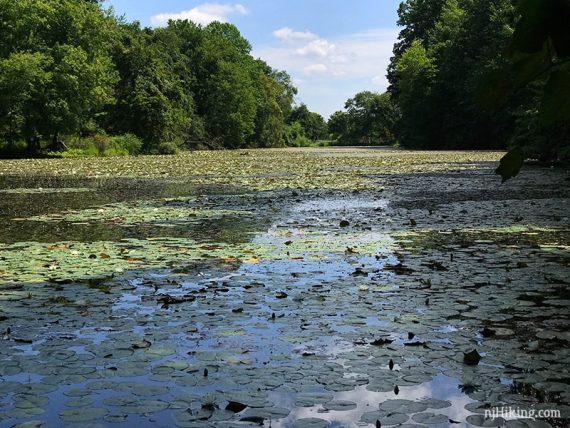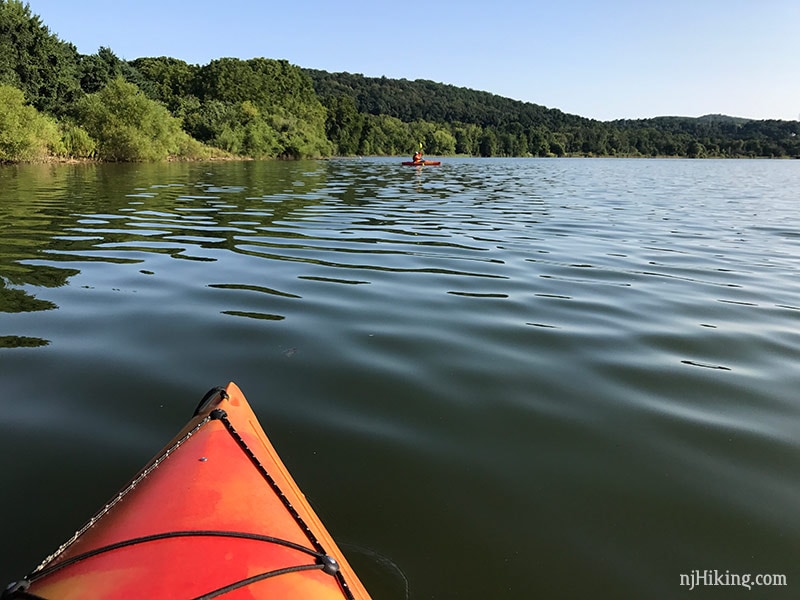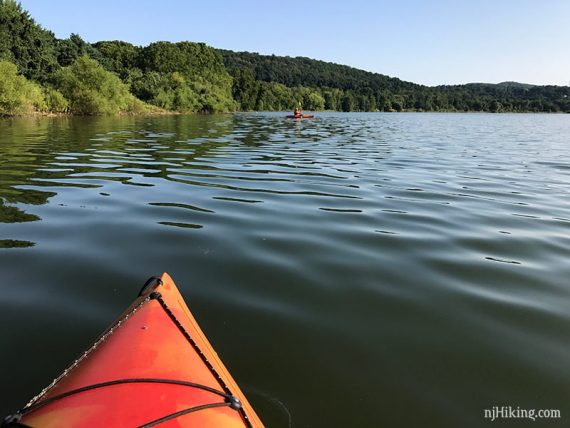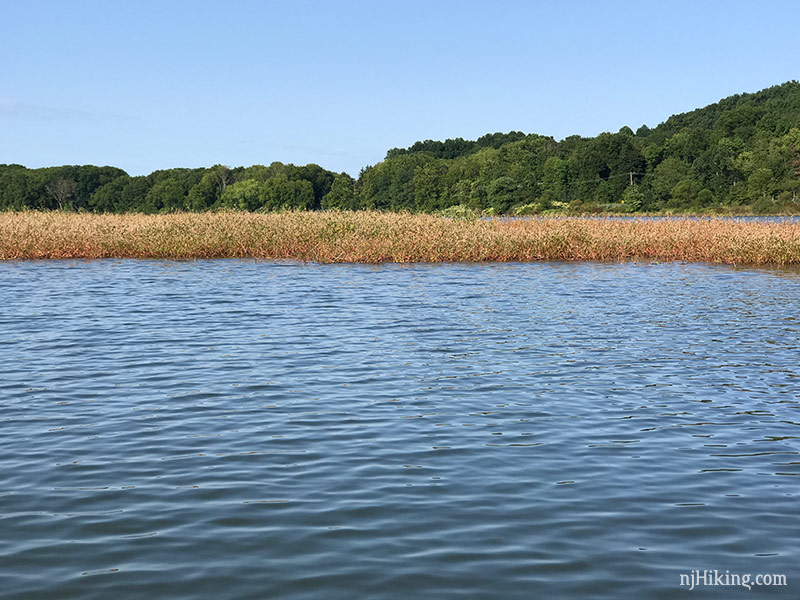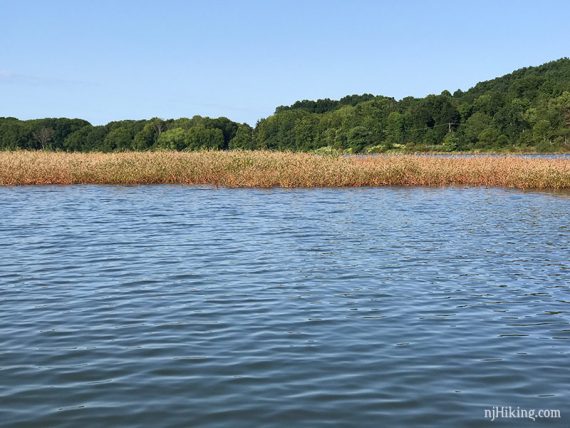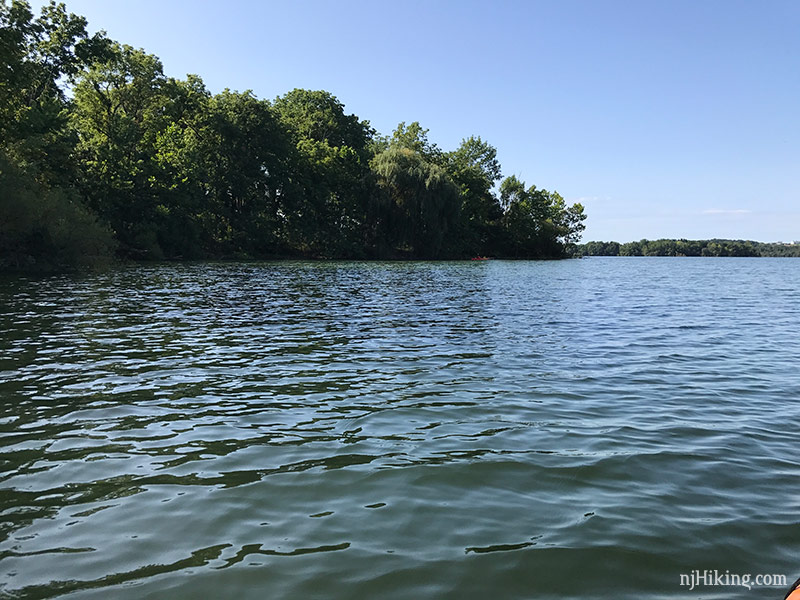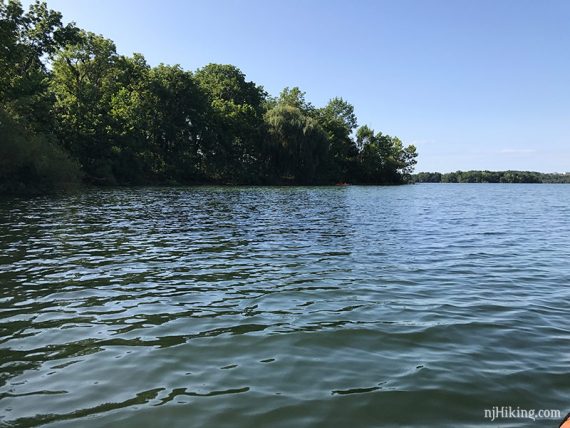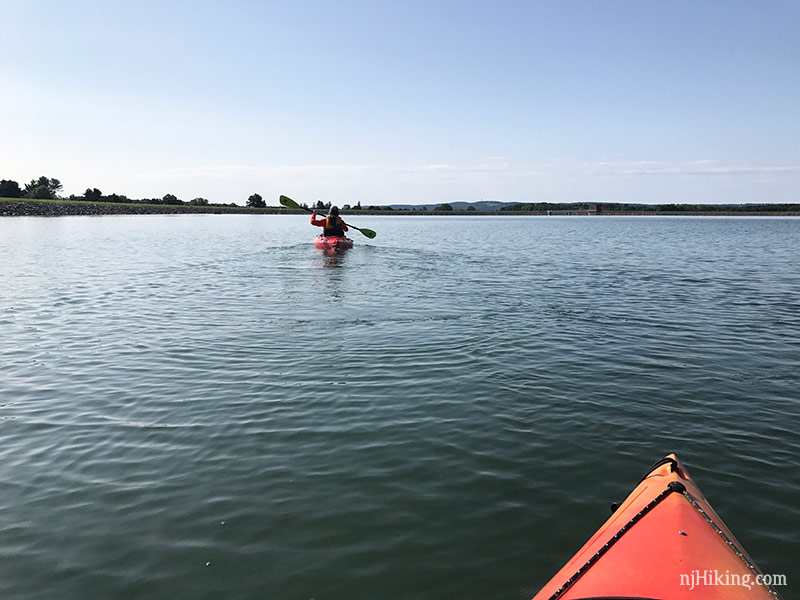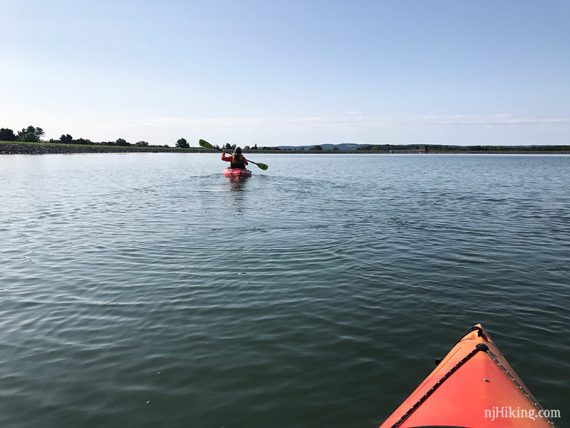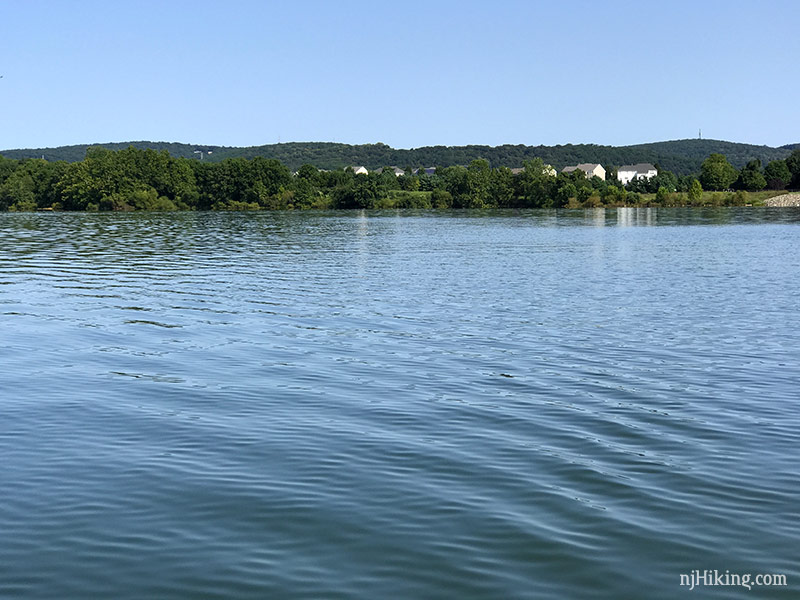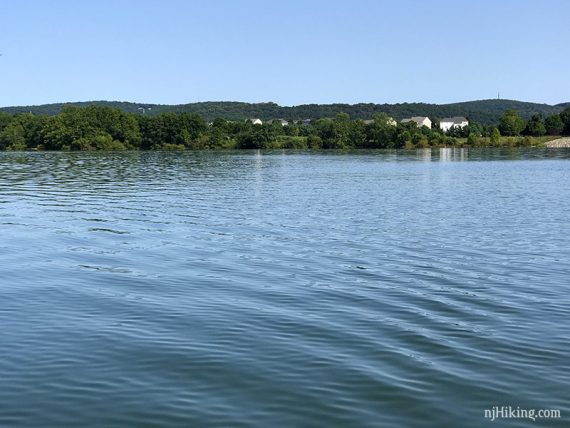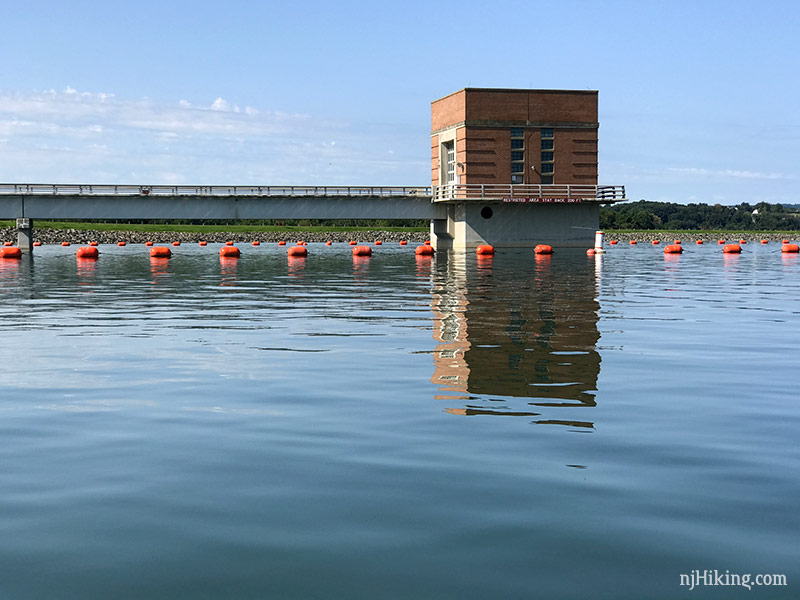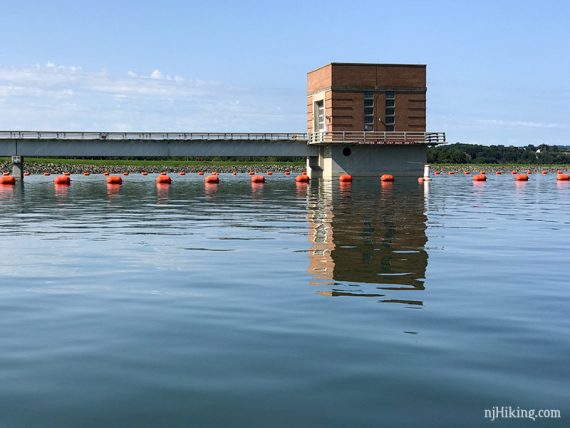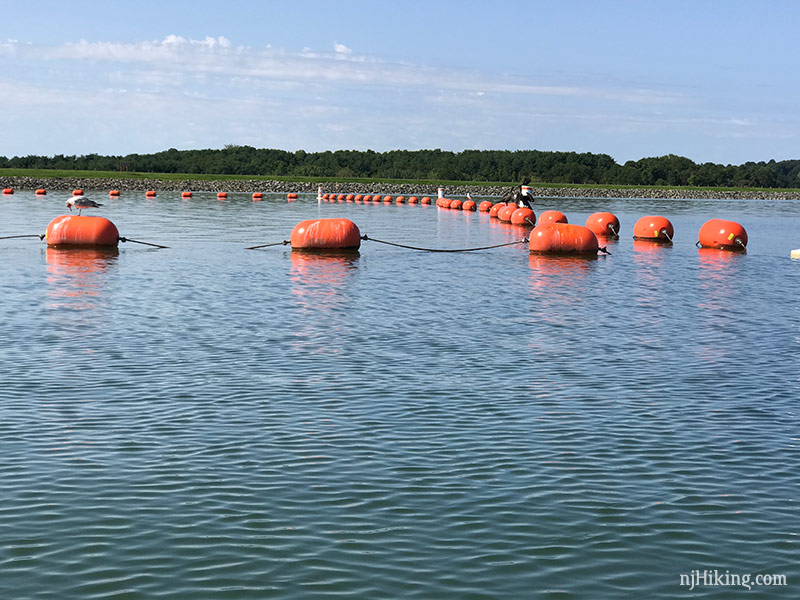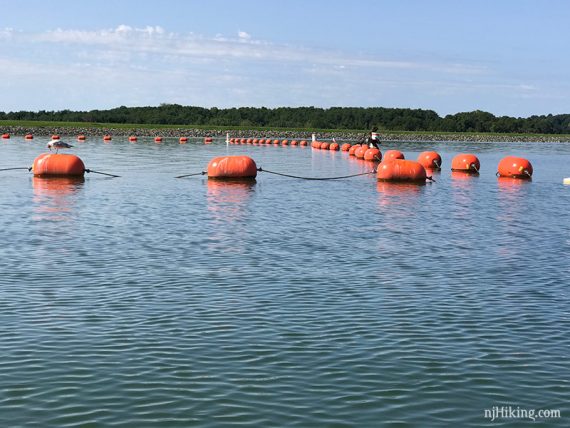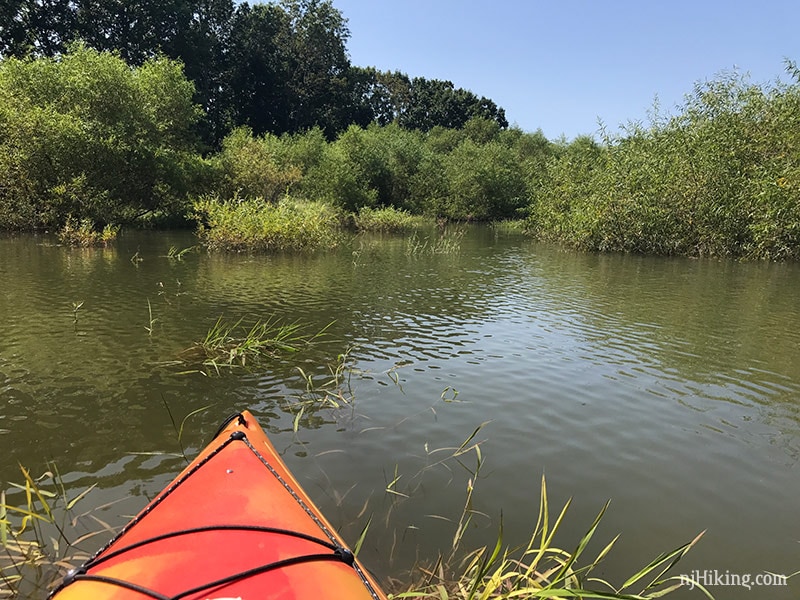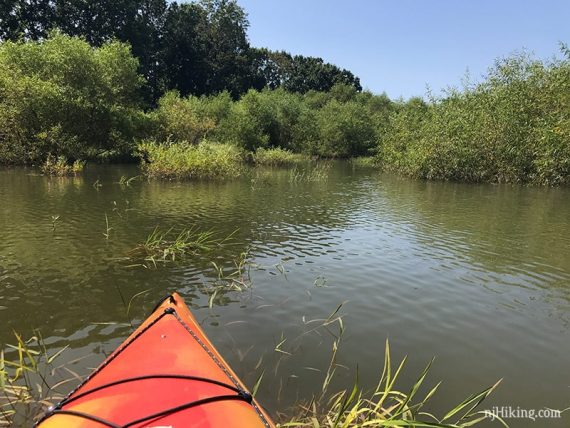 Details
Miles: 9.9 – Most of the perimeter, but you could extend by going in more of the coves.
Parking/launch: N40.66077° W74.92509°
Rt 78 West to Exit 17 for Rt 31 N. L on Van Syckles Rd. L into park entrance. Turn L after toll booth and follow signs to the boat launch. Pass a big area of boat storage to get the large parking lot – the boat ramp is straight ahead and the gradual dirt kayak put-in area is to the right, closer to the bathroom building.
Park Info: Spruce Run Reservoir
Fee: Charges an entrance fee Memorial – Labor Day; which is covered by the NJ State Park Pass.
Rentals: Yes – kayaks; paddle boards. See park site for info.
Size: 1290 acres, average depth: 26', max depth: 73'.
Restroom: Building in the parking lot.
Book: Quiet Water New Jersey (2010), Trip #18
For general info, check out our Kayaking NJ page.
—
Kayaked 8/26/17. 9.9 miles. Wildlife: Osprey, possibly Cormorants, deer.