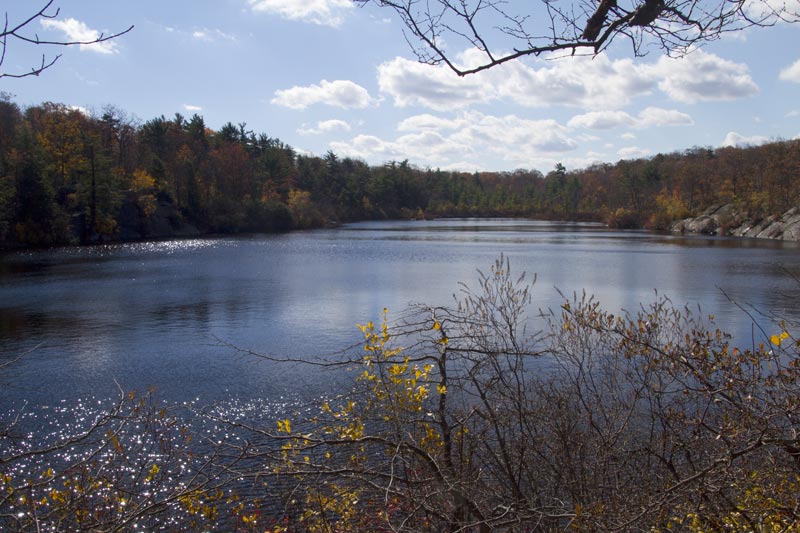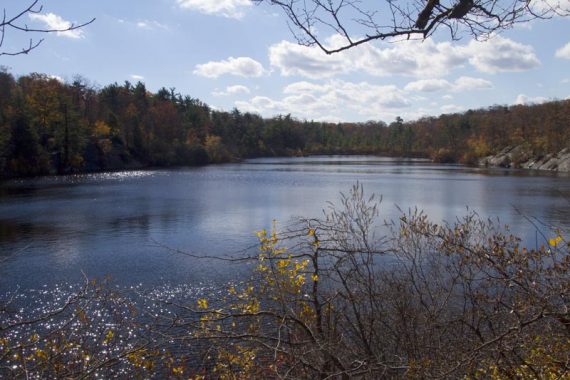 We headed to West Milford with hopes of hitting peak foliage around Terrace Pond.
The trails were at peak but it looked like the recent rain had hurried things along more than we expected at the pond and from the viewpoints.
Still gorgeous though…. the trails is this area never disappoint in any season.
Miles: 5.3 (5.6 with walking up the pipeline a bit)
Route: BLUE (Terrace Pond North) – BLUE/WHITE – WHITE (Terrace Pond Circular) – YELLOW DOT – YELLOW (Terrace Pond South)
Detailed hike guide on our main Terrace Pond Circular page.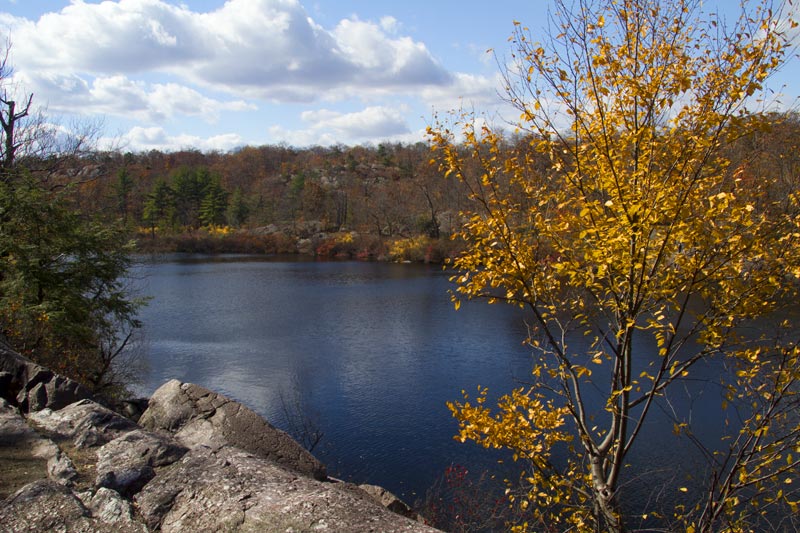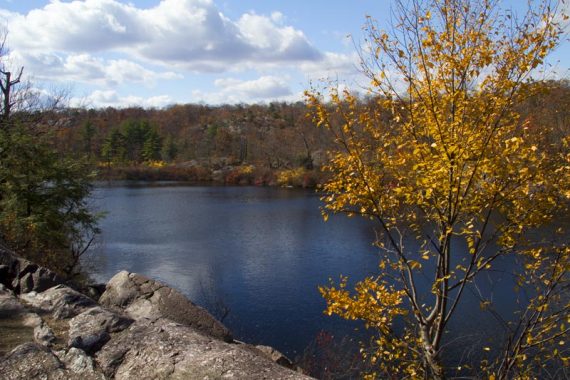 We'd visited Terrace Pond twice three years ago (Terrace Pond South and Terrace Pond North) so we'd given it a break for a bit.
This time we did a variation of both of those routes, heading right to the pond on the BLUE and then taking the path along the north side to the other side of the pond, and coming back on YELLOW.
This route has a decent amount of scrambling and wet crossings and is not going to be everyone's cup-o-tea. Casual la-di-da stroll in the woods this is not.
Taking BLUE is the most direct way to the pond, and the scrambling is going up instead of down… a better choice when its wet, and probably better all around (easier to scramble UP than DOWN).
Once out on the short section of trail that follows the pipeline, we took it up past the turn for BLUE to see the view and the work done on the pipeline.
Pipeline cuts are always ugly but they did spruce this up a bit with grass etc.
At the pond, we took the BLUE/WHITE trail to go along the north edge of the pond.
This dropped downhill to a large blow-down to climb through/over.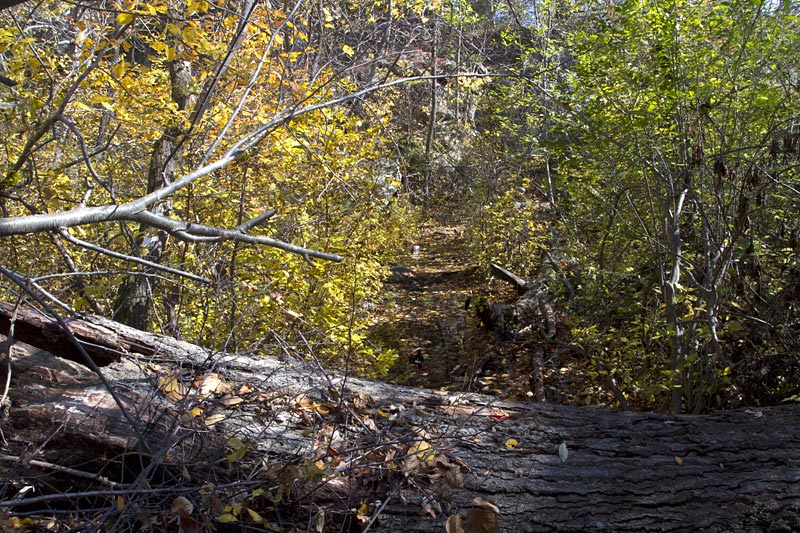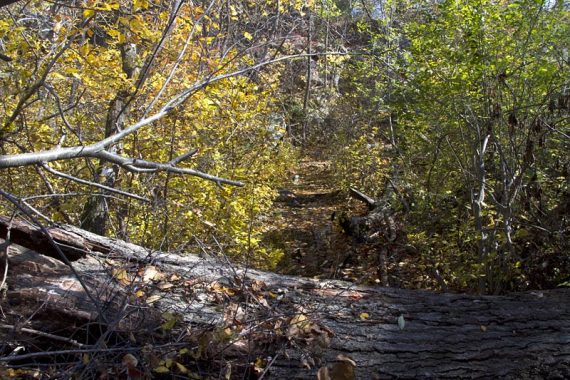 And that led right into a balancing act over a long, deep wet section.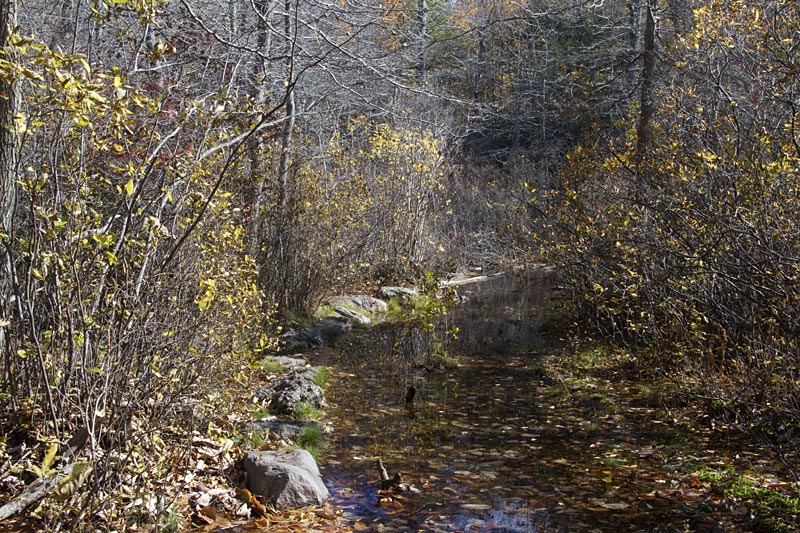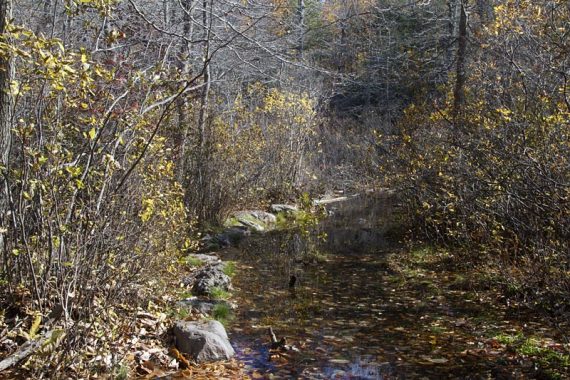 These areas are marked "seasonally wet" on the map – they aren't kidding.
The first wet section led right into a rock scramble. And some more scrambling.
And another longer deeper wet section with a log floating in the water so much that it rolled as you stood on it… to get to the other log that was half-submerged…
My trekking pole went halfway into the muck at this point… one slip-up here and I'd be soaked in funky mud.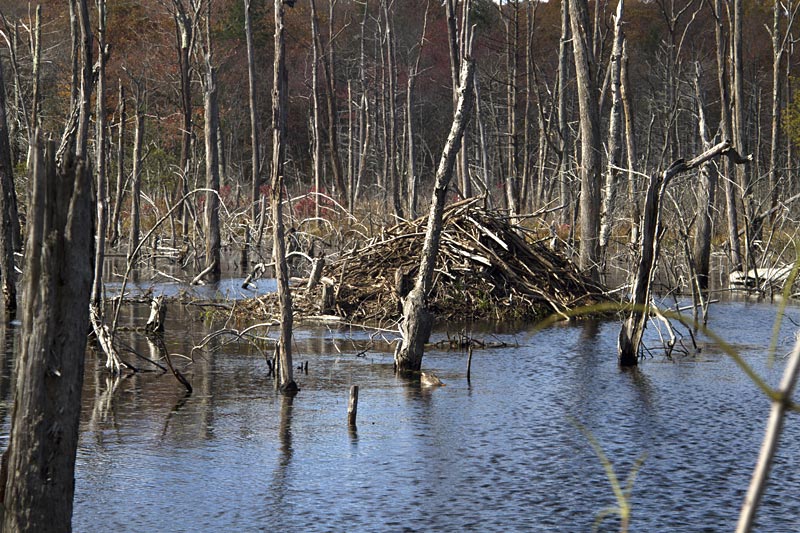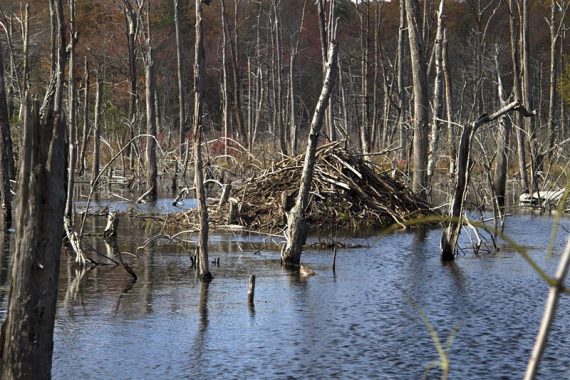 The trail leads to the other side of the pond and from there on it has rocky sections but not like the first, and past the beaver-lodge area the trail levels out. The YELLOW trail at the end was quite wet too.