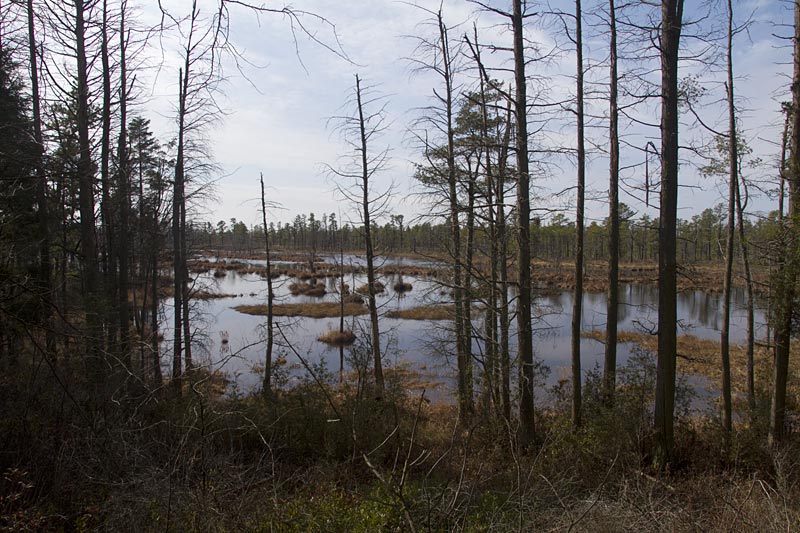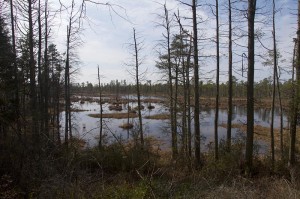 Detailed hike info, photos, video and GPX on our Wharton State Forest – Atsion to Quaker Bridge page.

This may be our favorite hike in the Pine Barrens.
It's the typical pine trees and packed sandy trails, but adds in views along the Mullica River and just seems to be the most scenic and pleasant route in the area.
We decided we couldn't bear to trudge through even one little bit of slushy snow today, so we opted to head down south again.
The weather did not disappoint – 50 sunny degrees that felt more like the end of March than February.
9.6 miles. Trail surface is level, soft sand and pine needles, barely any elevation change. We'd rate it between moderate and challenging only due to length, the trail itself is very easy.
All trails are well marked with mileage signs along the way and at intersections. As with any hike in the pine barrens, keep an eye on the blazes to make sure you don't wander off onto one of the many unmarked sand roads.
Route: Mullica River Trail (YELLOW) – Beaver Pond/Quaker Bridge Trail (PURPLE) – Wilderness Camps Connector (GREEN) – Mullica River Trail (YELLOW)
The office is closed for the winter, until Mar 31, and the trail kiosk had no maps.
The trailhead is to the right of the building, follow the YELLOW blazes down the sand road. A composting toilet is across the field.
To pick up the trail from there, walking out of the toilet, head straight to the sand road and turn left onto it.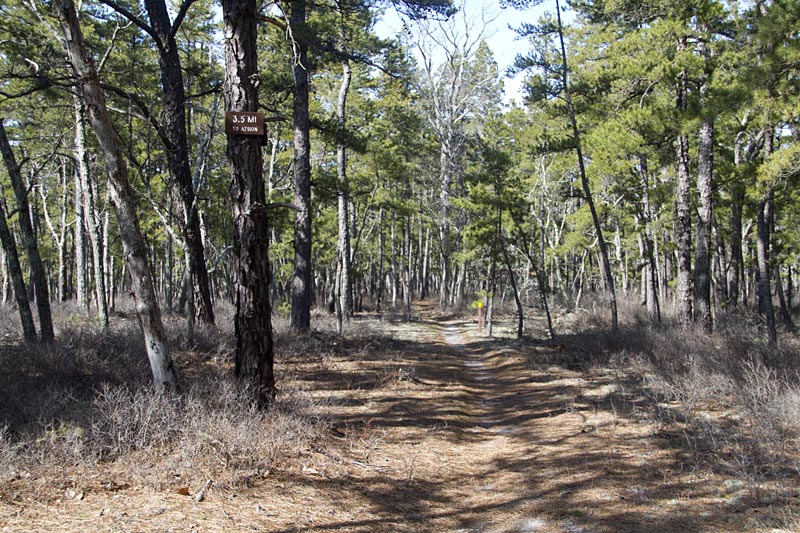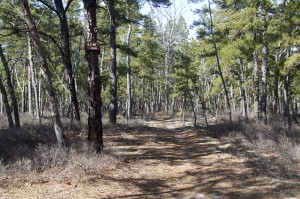 From either starting point, follow the sand road past an old church on the left and a gun club on your right, and watch for the YELLOW blaze on a brown post on the left where the trail turns into the woods. (A building and a gate are on the right)
The only downside to this area is it is heavily used by off road vehicles. They are not on the trail, but on the many sand roads.
Many times it felt as if we were in a secluded pine forest, only to suddenly see a car or dirtbike drive by on a sand road we didn't even realize was nearby.