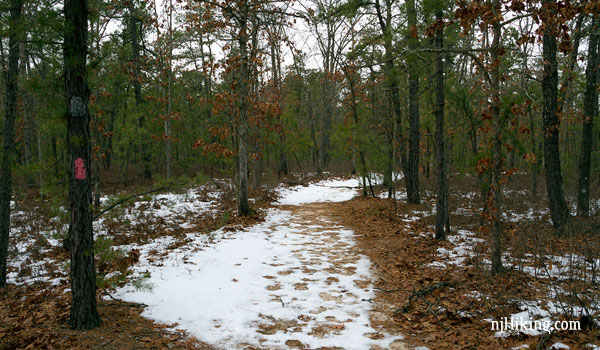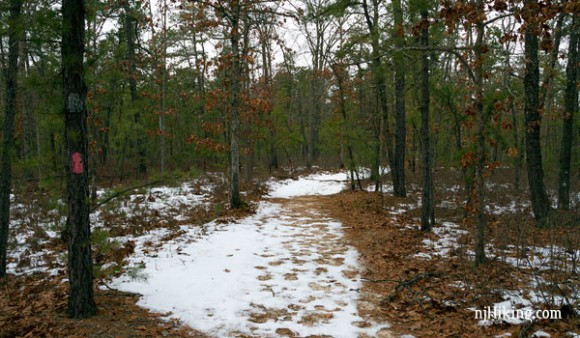 Hiking the Batsto White Trail and around Batsto Village in Wharton State Forest with a bit of snow on the ground.
Opted for a hike in the Pine Barrens, somewhere with little snow left on the ground and some green on the trees. Temperatures were around 25 degrees but it really wasn't that bad once you got moving.
Detailed hike info on our main Wharton State Forest: Batsto White Trail page.
4.1 miles + about a mile walking around the Village – Easy terrain.
Mostly level, packed dirt and some softer sand (frozen solid today), occasional roots, very minimal elevation change. There was some hard-packed snow/ice on the trail, about 40% of the route, in patches.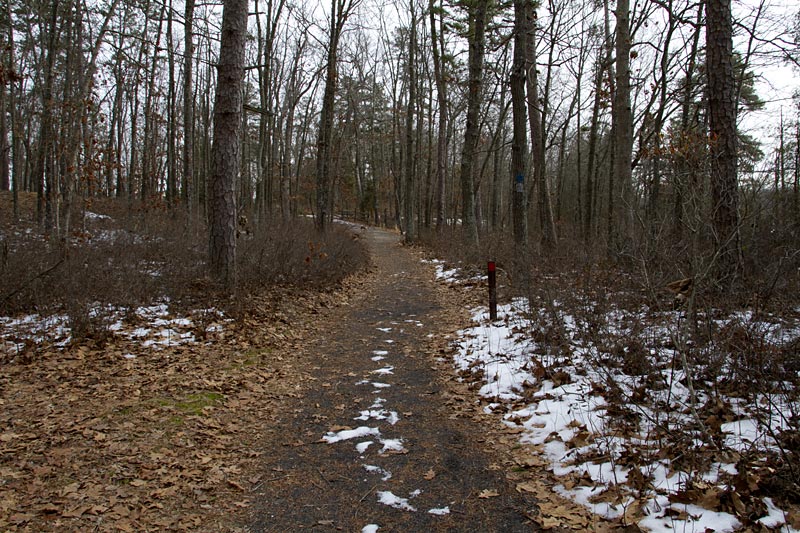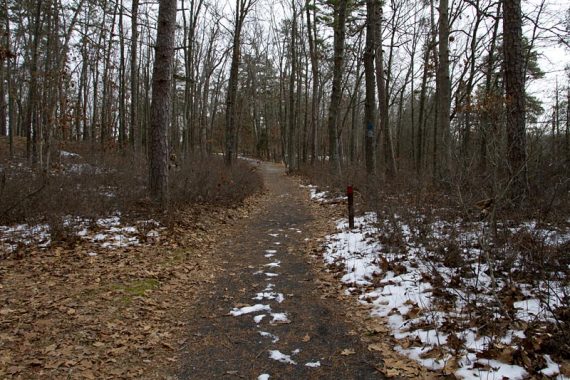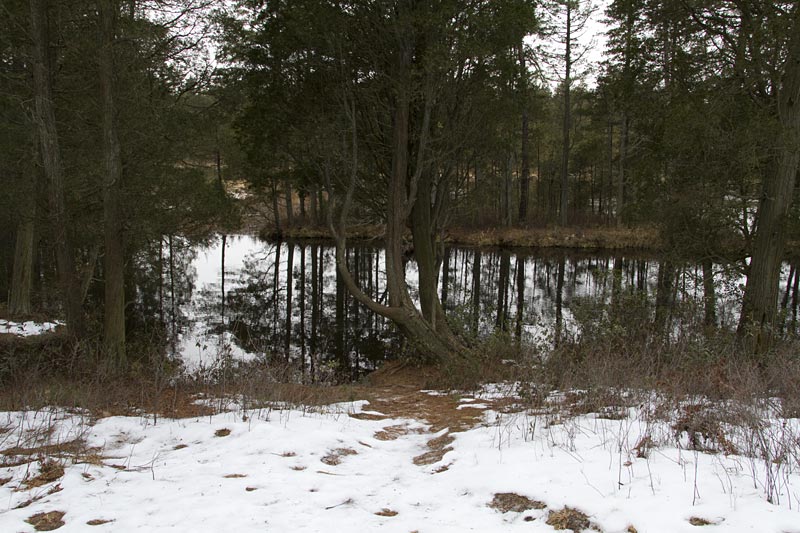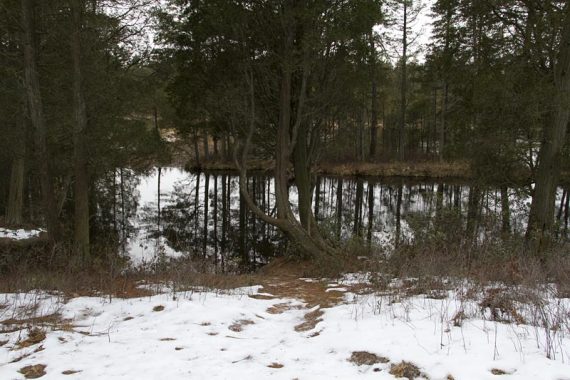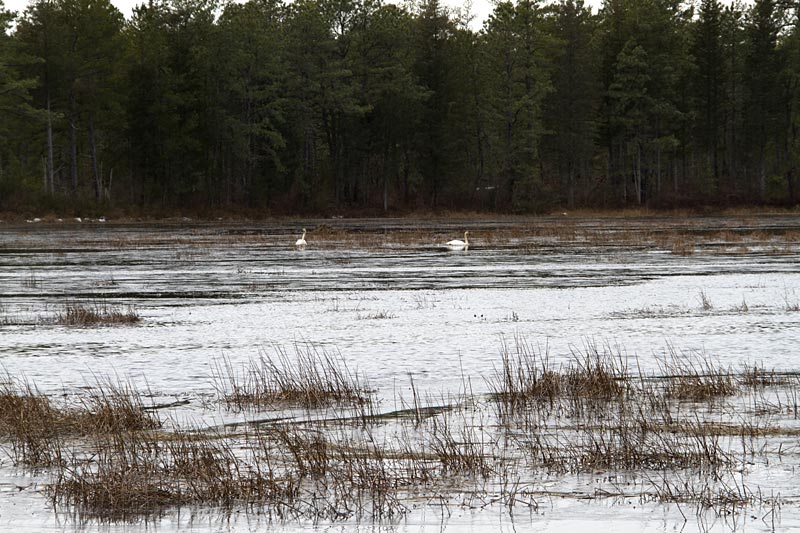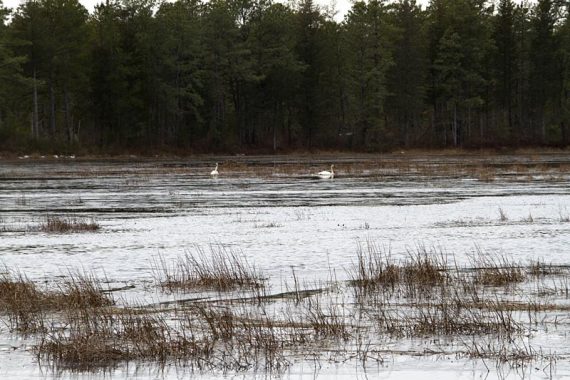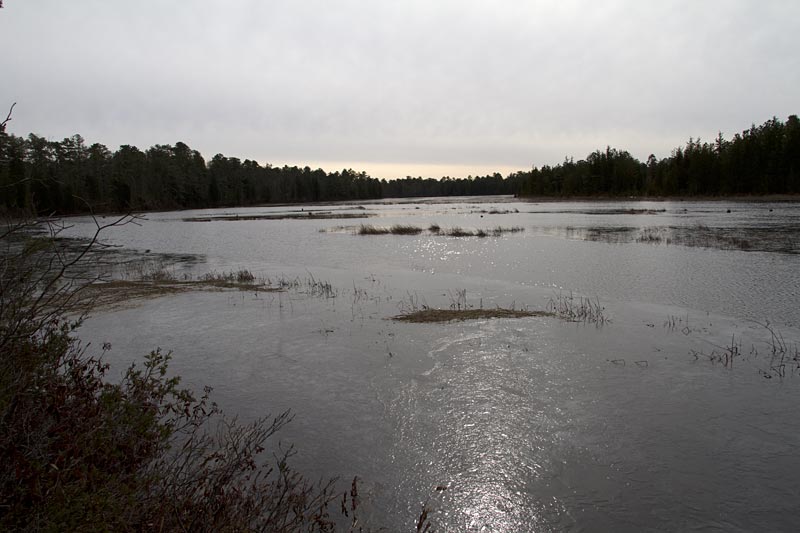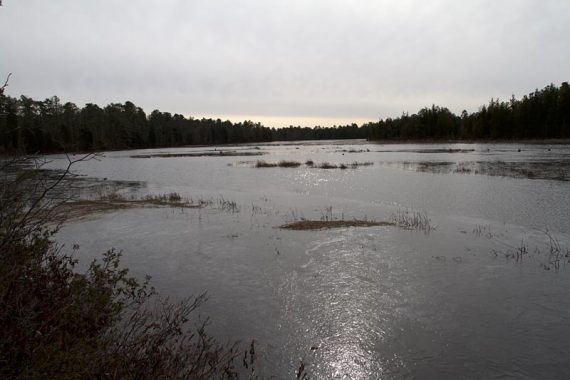 Route: White Trail, from the back end of the visitor center parking lot. Trails are well marked and very easy to follow, pick up a detailed trail map at the kiosk outside the visitor center.
There are other routes here of varying length, including the Batona Trail.
This is typical pine barrens terrain, which is very different than northern Jersey's forests. It can be wonderful or monotonous depending on your tastes.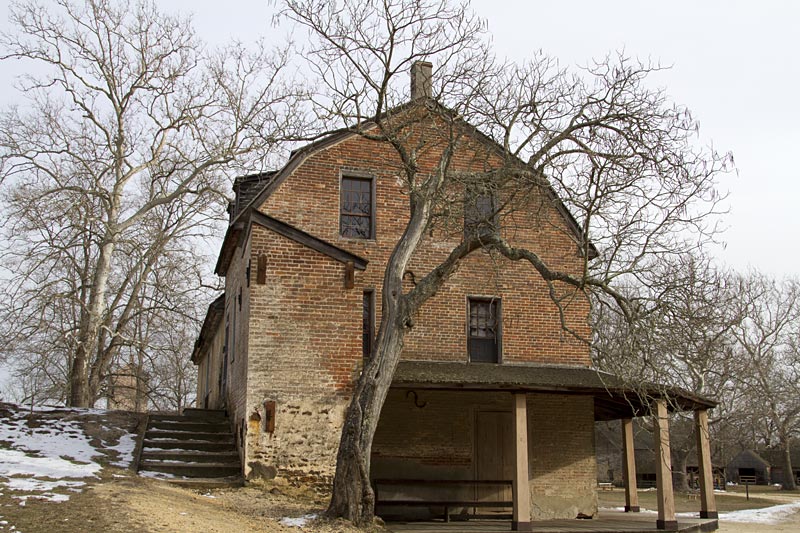 We didn't have time to do a long hike today, but after the White Trail we also walked around Batsto Village.
This is a restored 19th century village that used to produce iron and later, glass. It's interesting to check out, and many of the buildings are open with displays of 19th century life.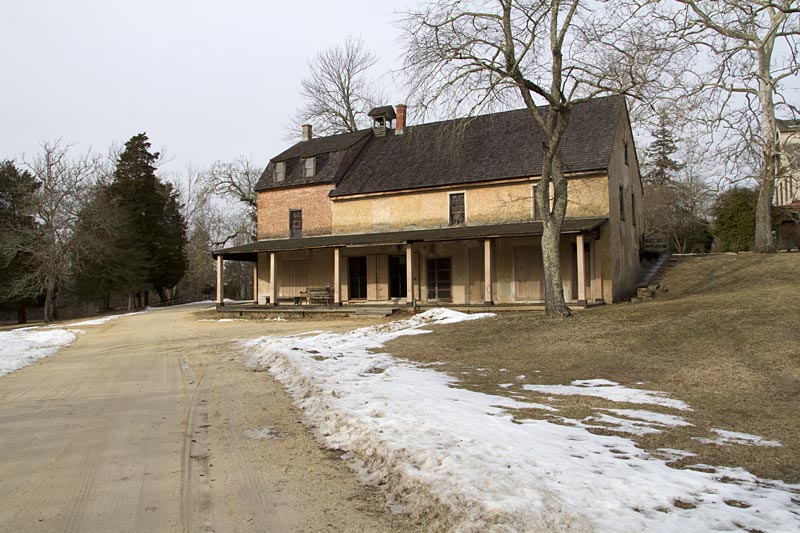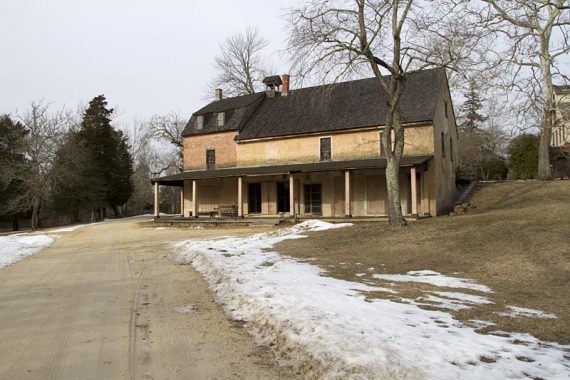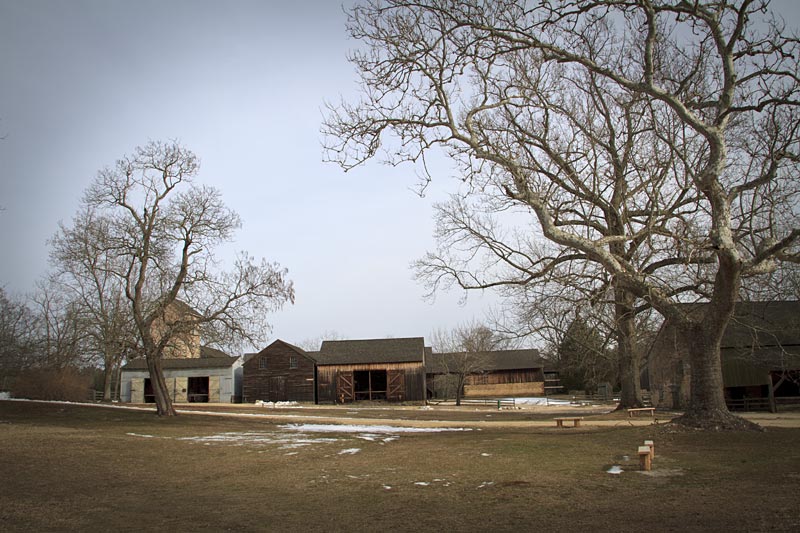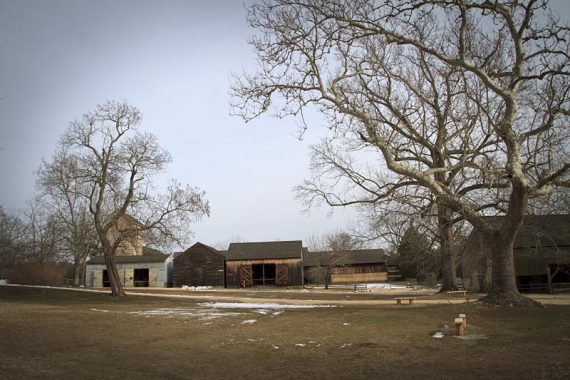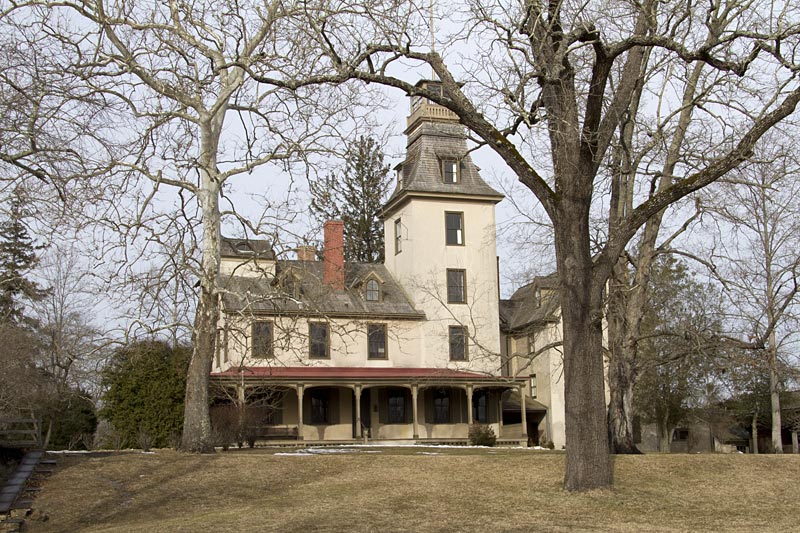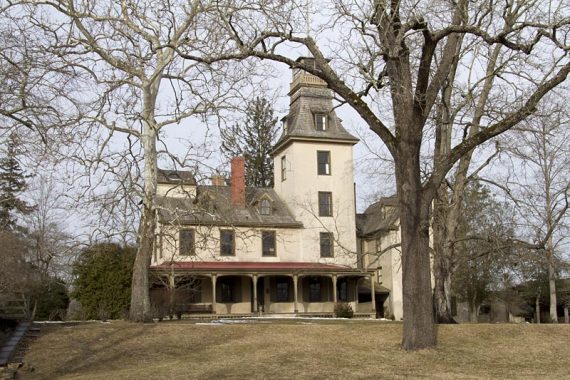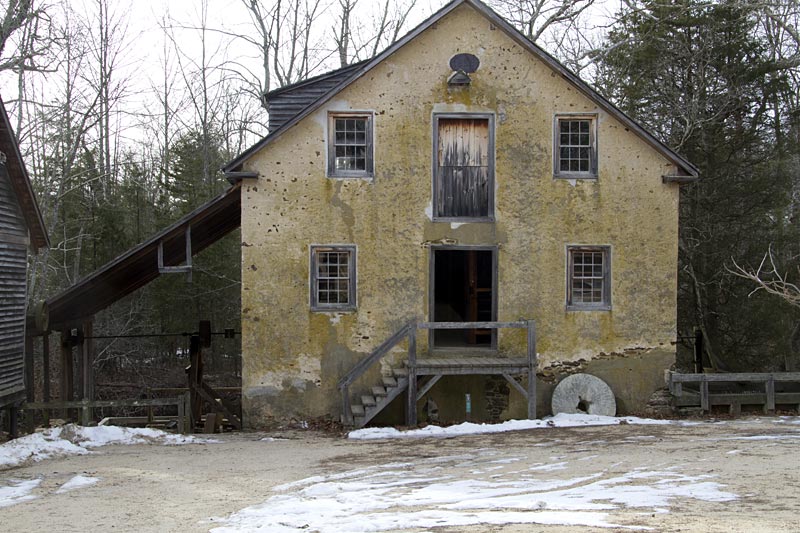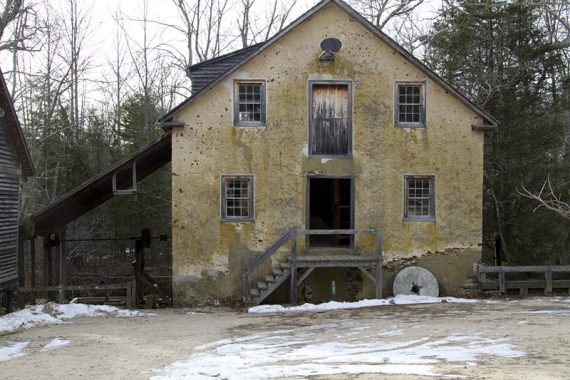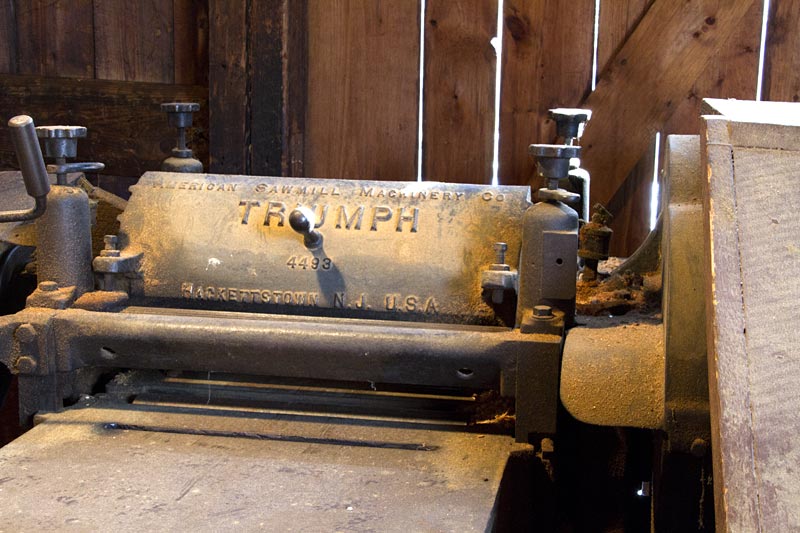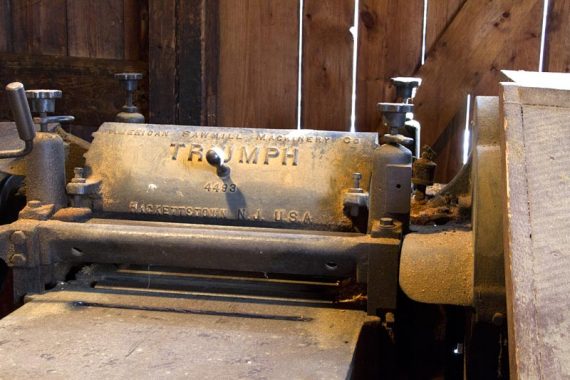 The visitor center is nice as well, and has bathrooms located inside. It's open 9 – 4pm; there was another building near the picnic area at the trailhead that was not open but did not seem to have bathrooms anyway, so plan ahead if you like an early start.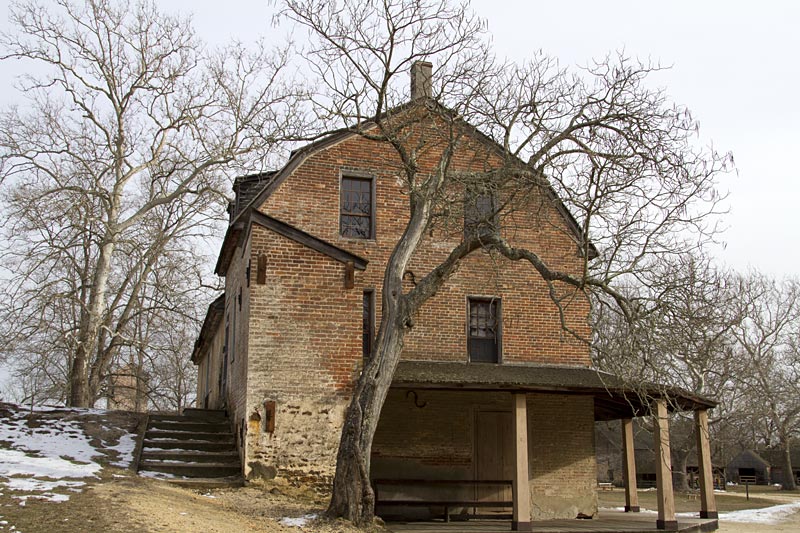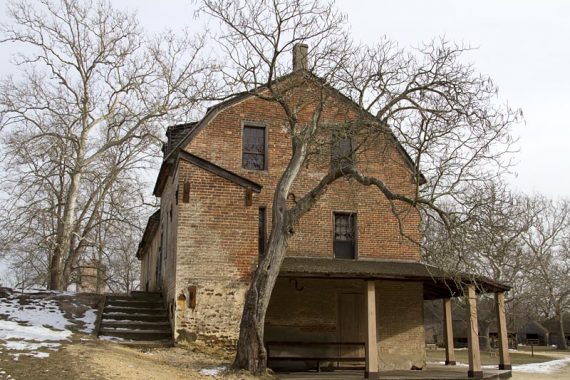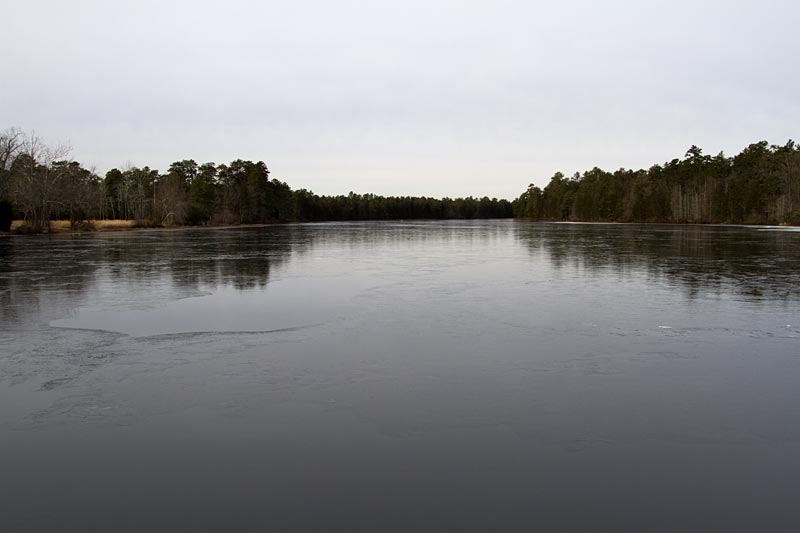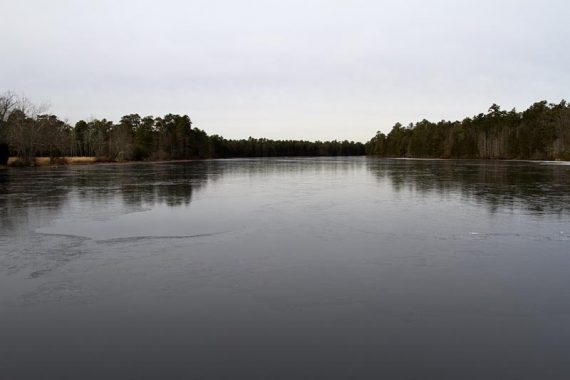 The drink vending machine in the parking lot worked, but we were bummed the candy machine did not. We figured that being in the cold for a few hours had earned us a Snickers as a reward.