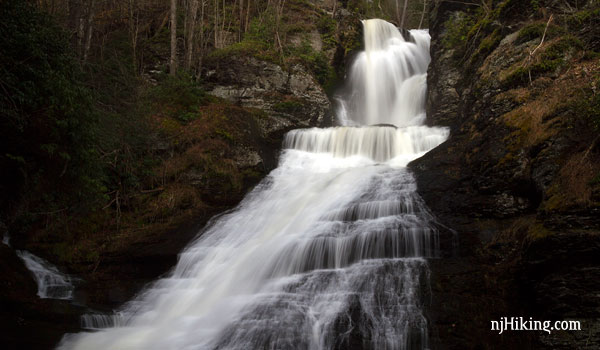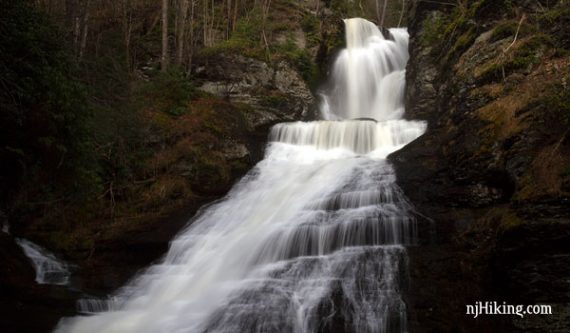 Two beautiful waterfalls accessible to everyone via a short boardwalk trail through a hemlock ravine filled with rhododendron.
1.0 miles; Accessible boardwalk to Dingmans and optional stairs/trail to a viewing area above the falls.
Shorter: 0.8 – Skip the upper viewing area.
Hike Info:
Our two cents:
Worthwhile add-on when doing other hikes in the area but hugely popular due to the easy access.
Plan your visit when the gate is open unless you enjoy adding 2 miles RT walking on a paved park road.
Photo note: In the early morning sunlight and depending on the time of year, you might find the lower part of the falls in shadow while the upper portion is lit, making it a bit tricky to get a good shot.
Updated: 7/2021 – Page refreshed; not re-hiked.
---
Map:
Kittatinny Trails and we've included a photo of the detail map that is posted at the trailhead.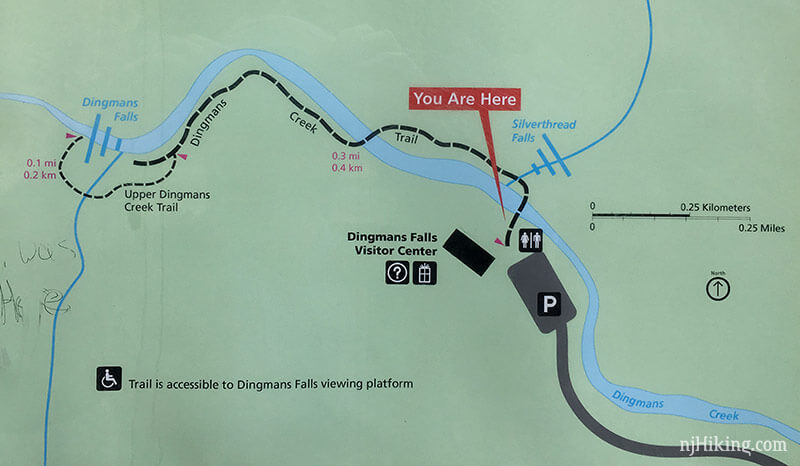 Books:
Longer version in Hiking Pennsylvania and Hiking the Poconos that shows an outdated connection to Childs Park.
** This hike may be affected by parking or trail closures. **
Check the Trail Updates page before heading out.
---
Rt 80 W to exit 34B for Rt 15 N. Turns into Rt 206 N. L on 560. Cross Dingmans Ferry Toll Bridge. L on 209. R at sign for Dingmans Falls.
This is a very popular stop and often fills early in summer.
[Alternate Parking] N41.22027° W74.87165°
The access road is "closed at first significant snowfall until the snow has melted in the spring (usually mid-April)", but there is a parking area outside the gate.
This alternate lot adds a ~2-mile round trip walk up the paved park road.
---
Restrooms:
Composting bathroom in the Visitor Center parking lot.
They are likely seasonal; however they were open when we visited in mid-April when the access road was open but the visitor center wasn't open for the season yet.
---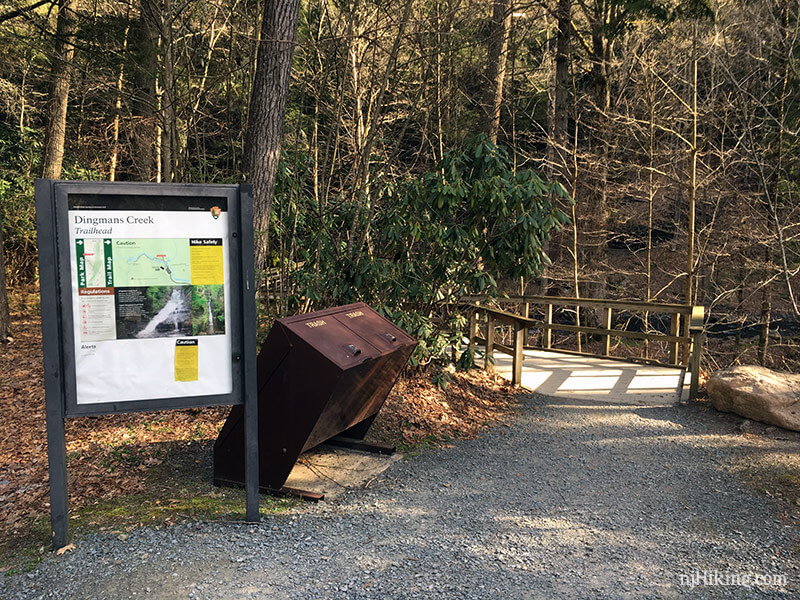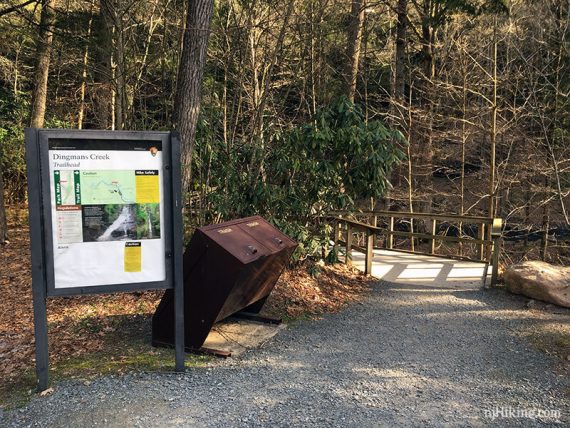 Hike Directions:
There is just one easy trail – follow the boardwalk past Silverthread Falls, and on to Dingmans Falls.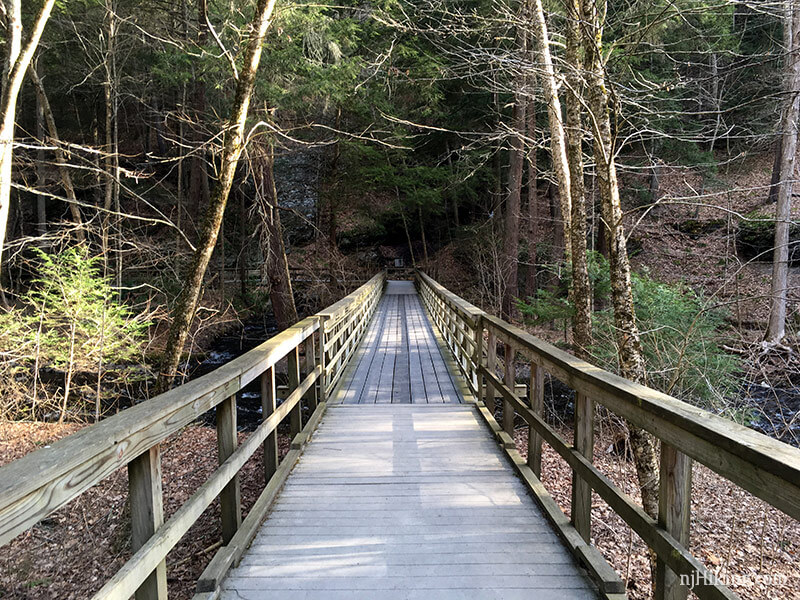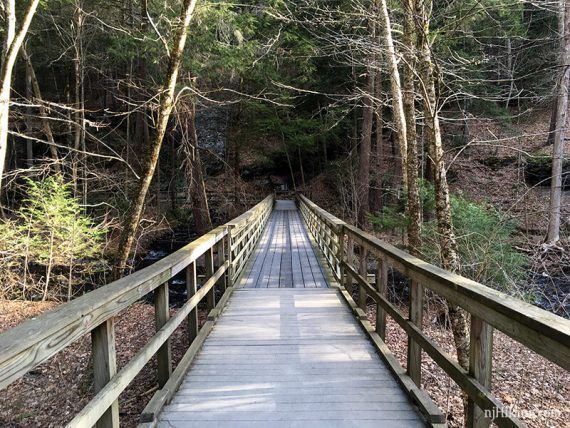 The ADA accessible boardwalk trail follows along Dingmans Creek.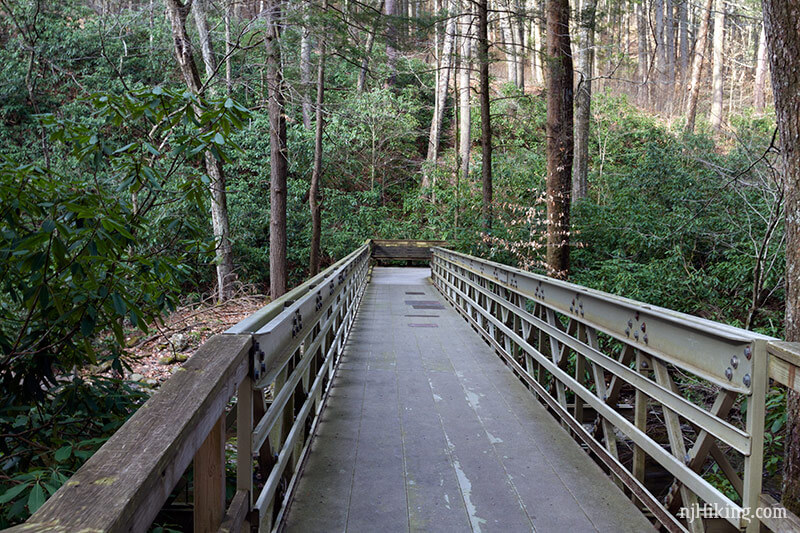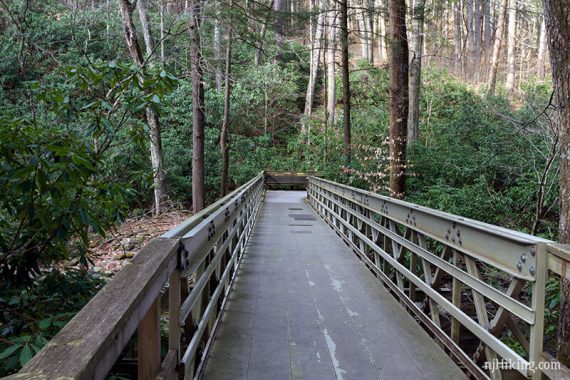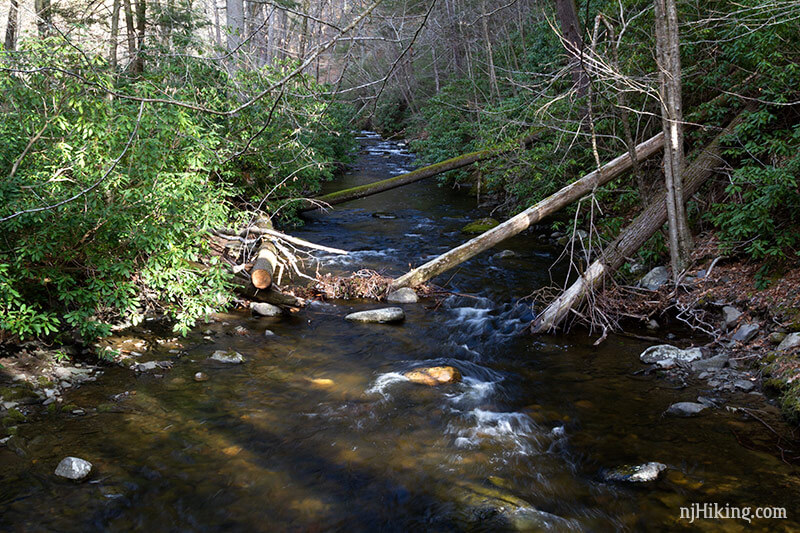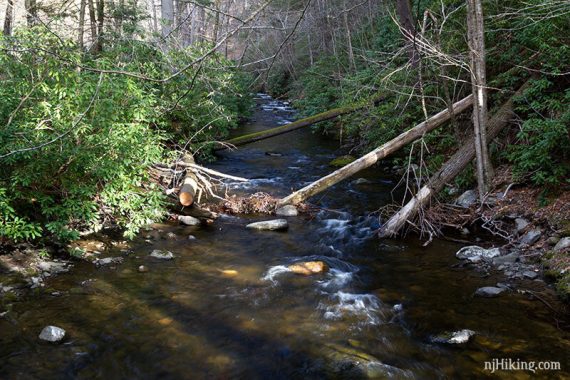 Silverthread Falls is near the beginning of the trail.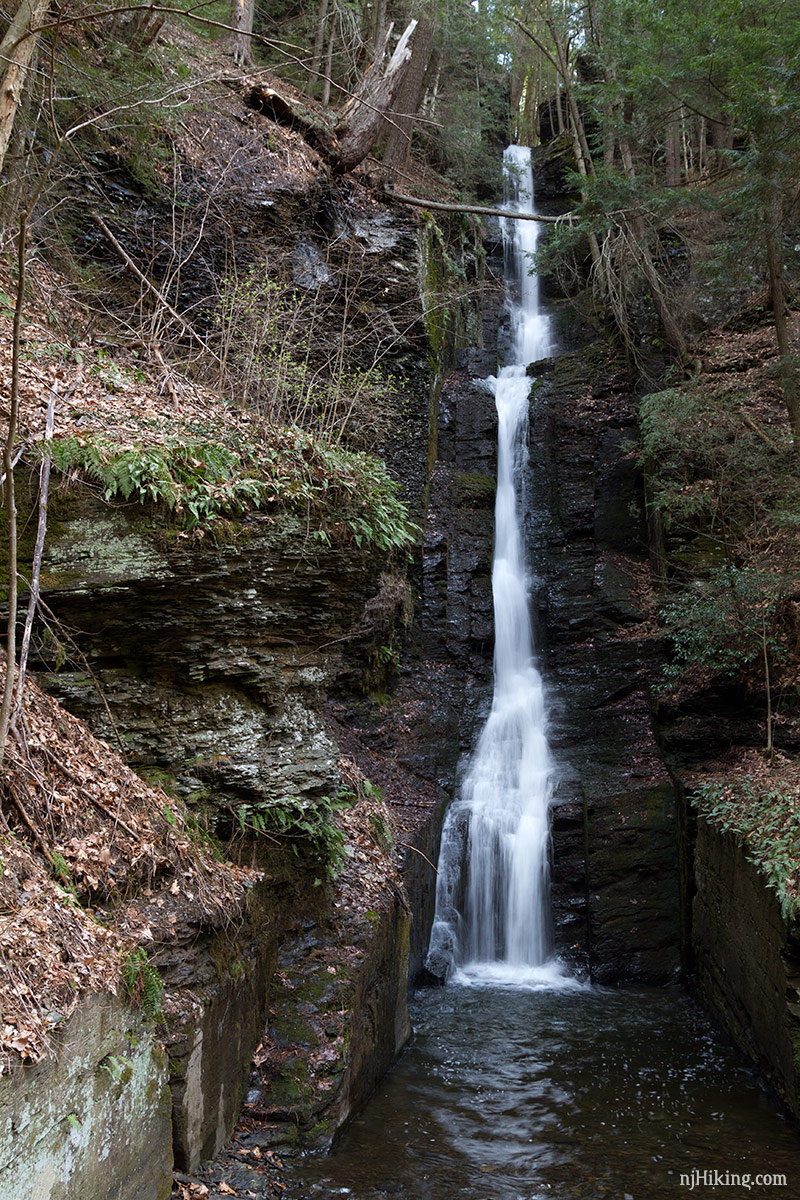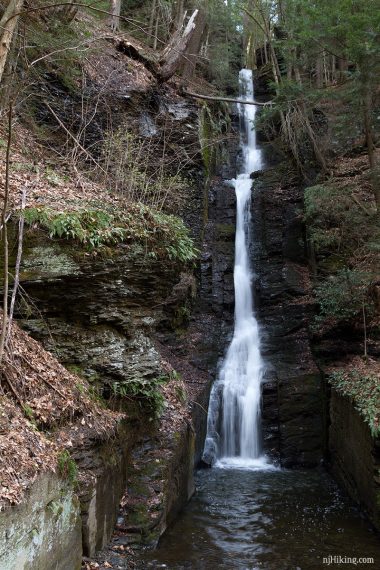 Keep meandering on the easy boardwalk.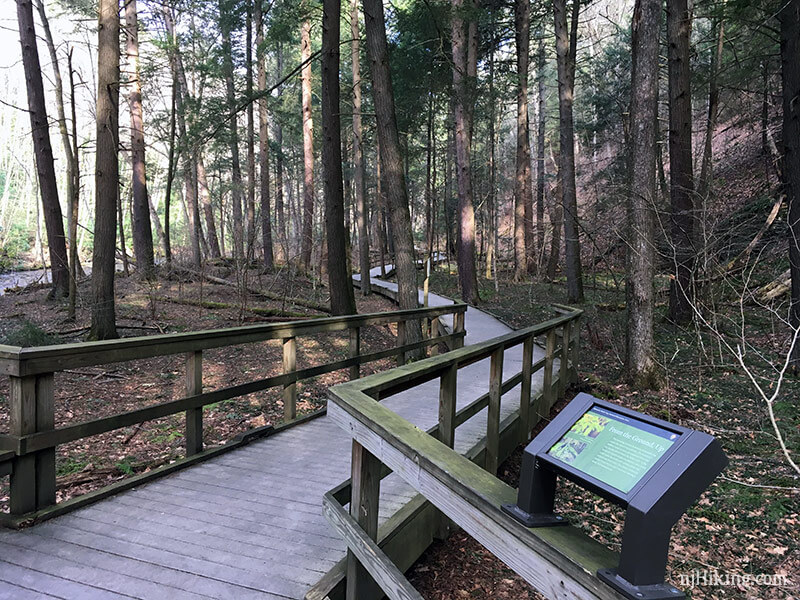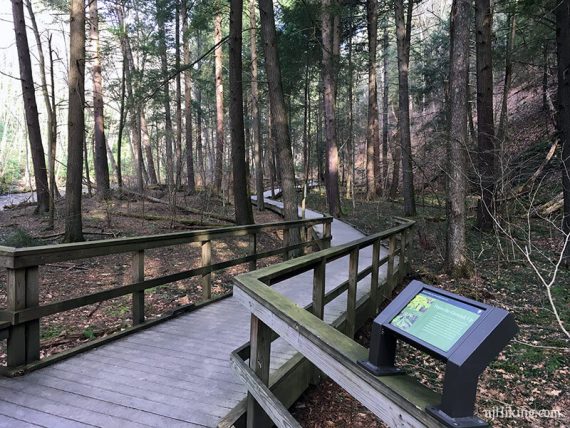 Rhododendron thickets line the trail and bloom around July.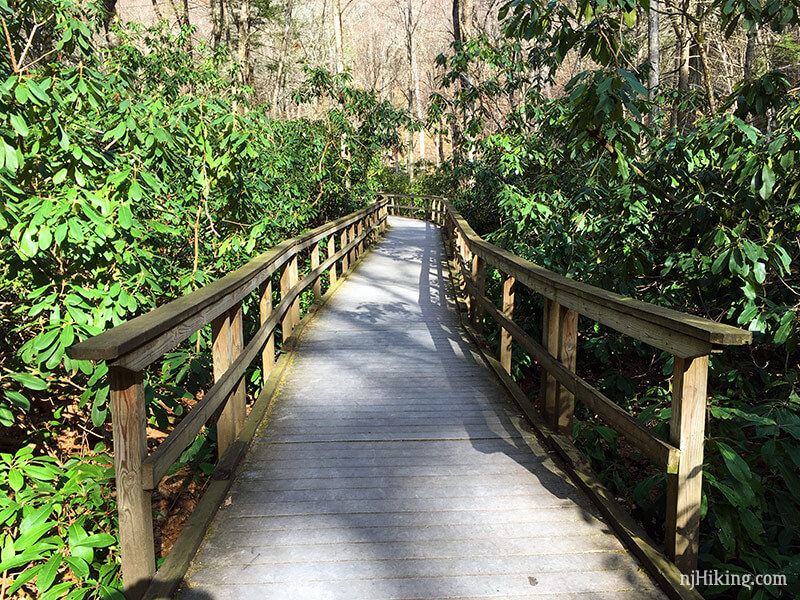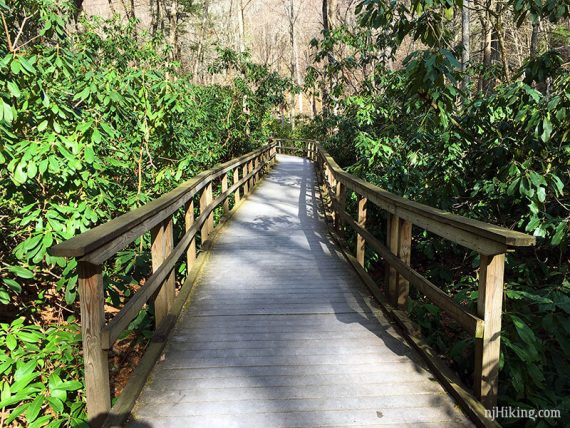 Arrive at the end of the boardwalk trail and Dingman's Falls.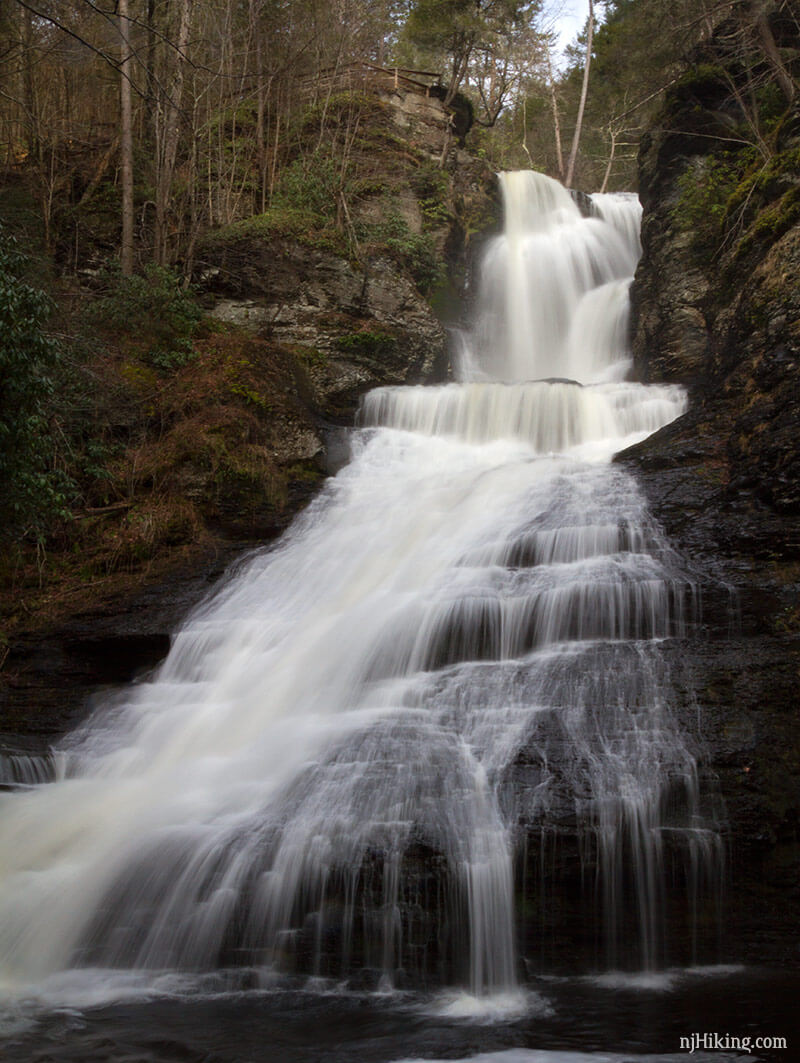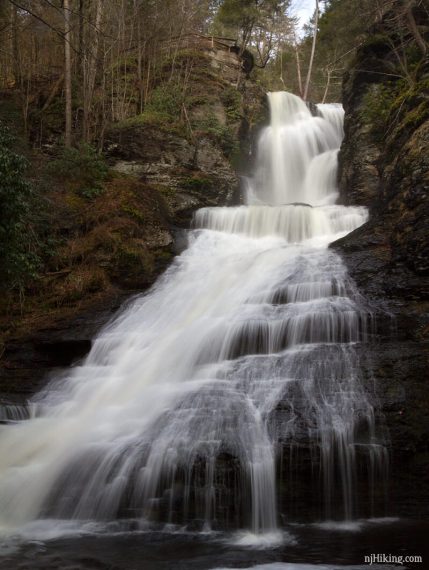 Top of the falls.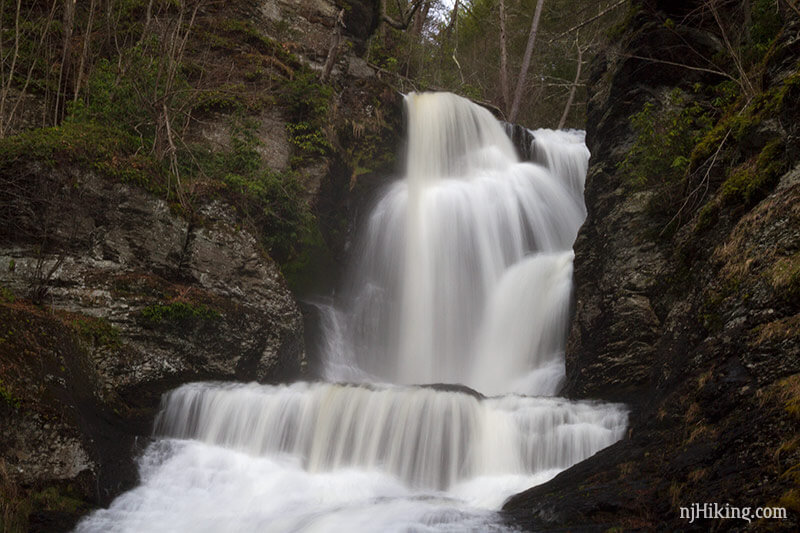 Stairs continue uphill to an area above the falls. This is short and worthwhile but the best view of the falls is from below.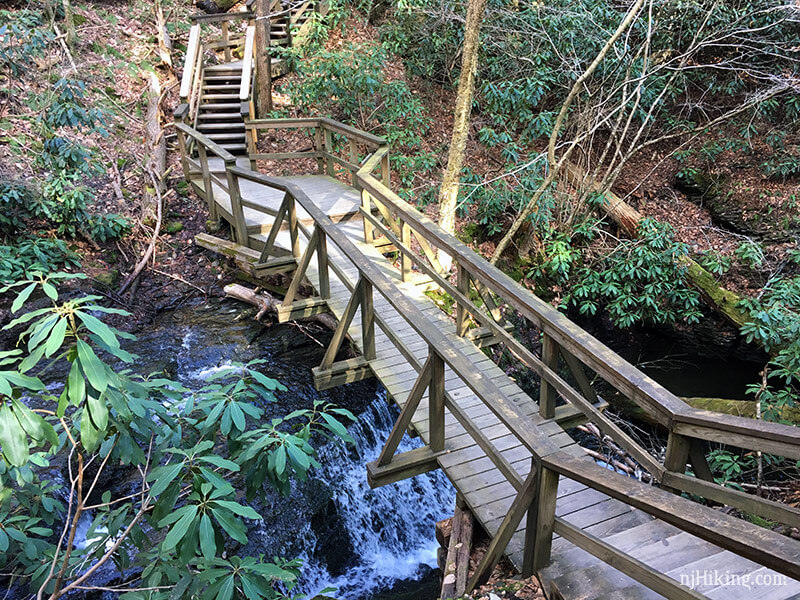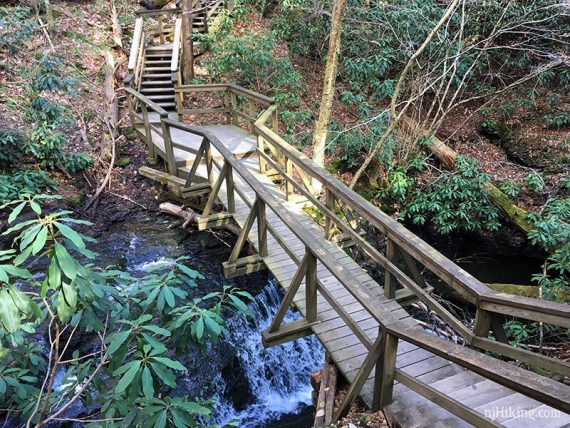 Looking down on the falls.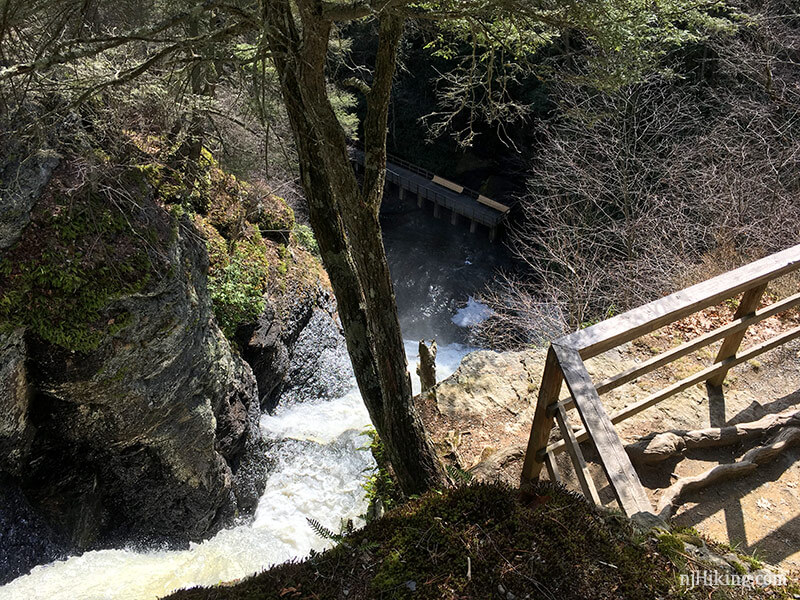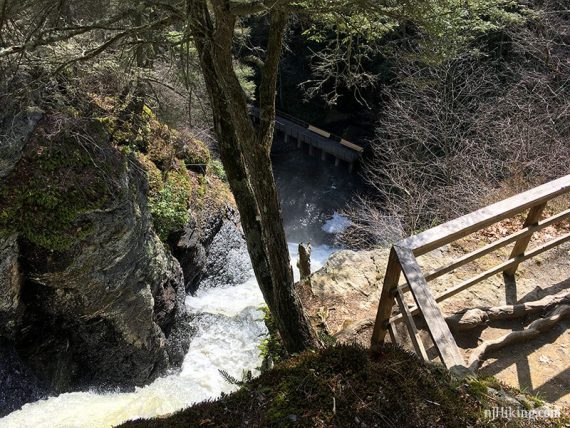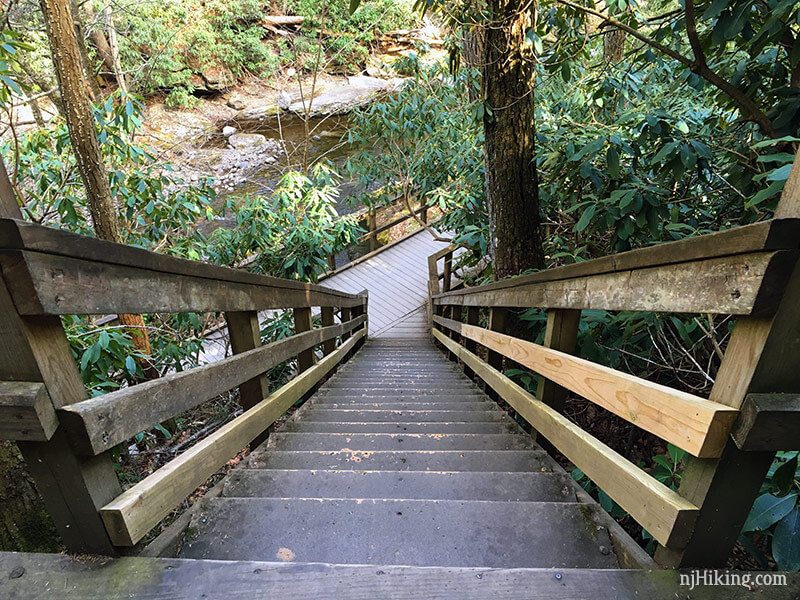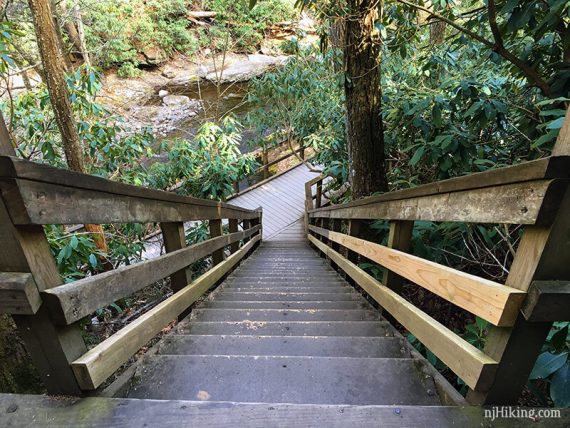 Looking back on the boardwalk in the beginning.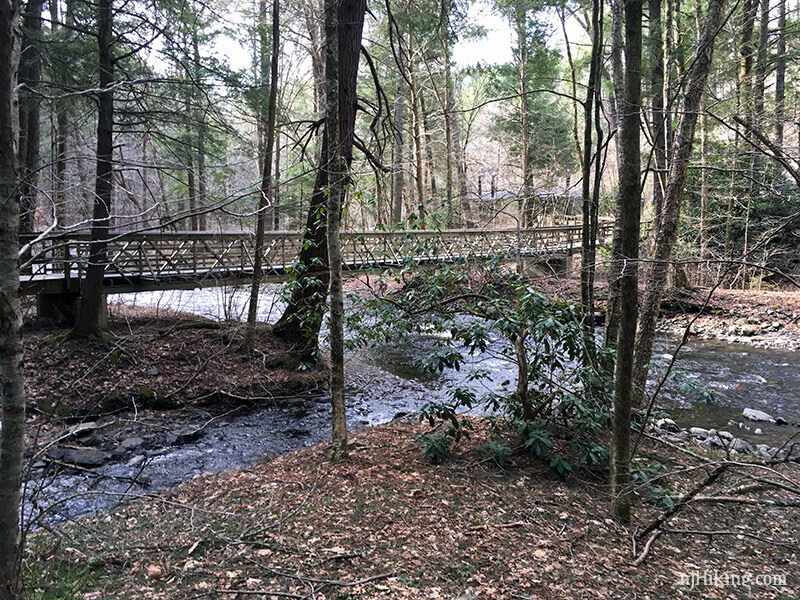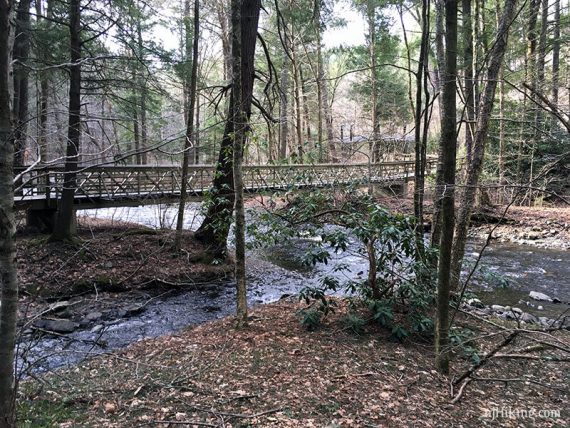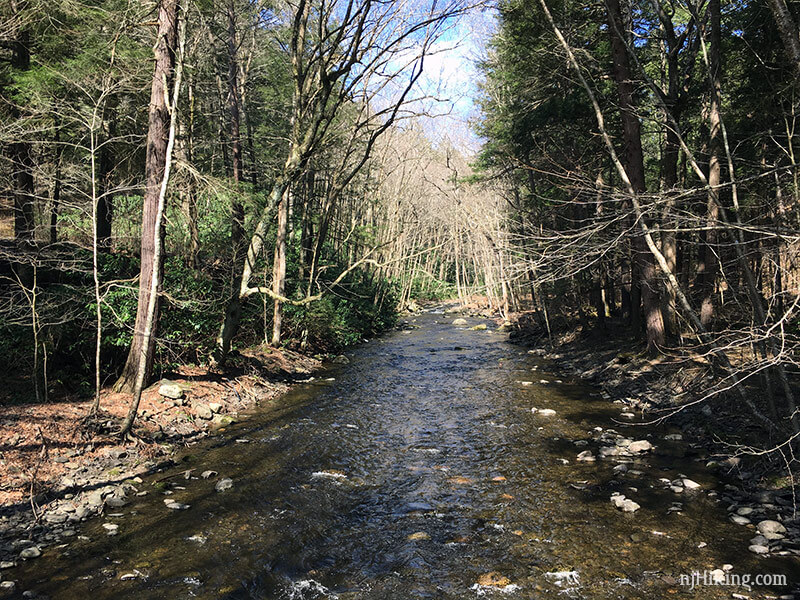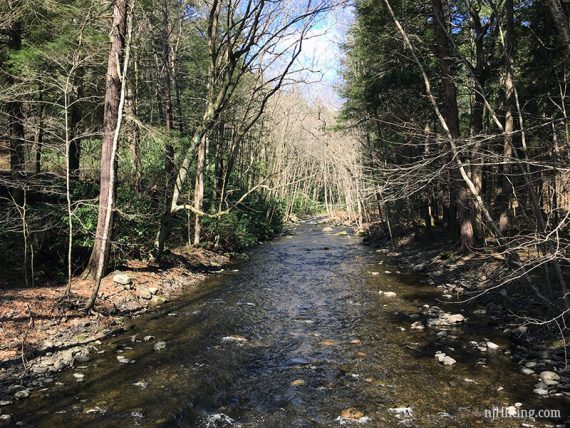 —
Hiked: 4/14/17.