Short hike to a pretty three-tiered waterfall that is the highest in Pennsylvania.
1.1 miles or 0.5 miles, surface is rooty and steep, with some steps.
Our two cents:
Short hike to a large waterfall that is technically the highest in PA… but as its in three sections it doesn't seem like it. Still nice though.
The spur trail to the river is pleasant but not amazing. It's rather steep down (and therefore back up) and you aren't missing much if you just do the falls.
Map:
Kittatinny Trails and the map for Cliff Park trails show the area, though they're small. We've included a photo of the detail map that is posted at the trailhead (trail map 2 link).
Books:
None that we know of.
Rt 80 W to exit 34B for Rt 15 N. Turns into Rt 206 N, take over the Milford-Montague toll bridge into PA. L on Rt 209. R on Raymondskill Road. Small dirt lot on the left.
If it's filled, try the Hackers Falls lot just before it, but both tend to fill up.
Restrooms:
Composting bathroom in the building in the parking lot (unsure if they are seasonal).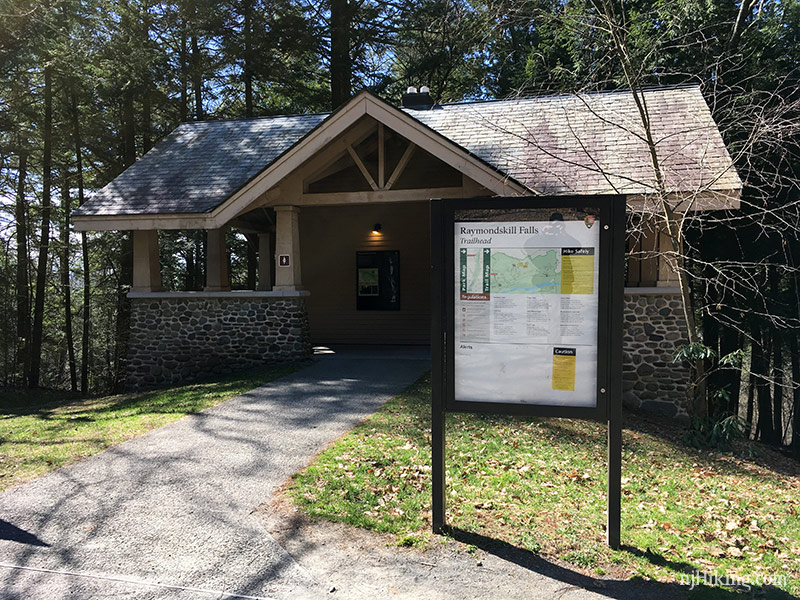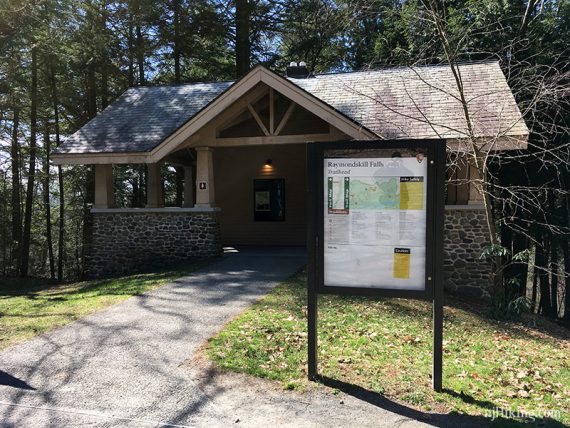 Hike Directions:
This isn't a marked trail – follow the paths to the two overlooks and then down to the creek.
To start… when facing the bathroom building, head to the RIGHT towards the upper falls overlook (they're not named as such, just going by their position on the detail map).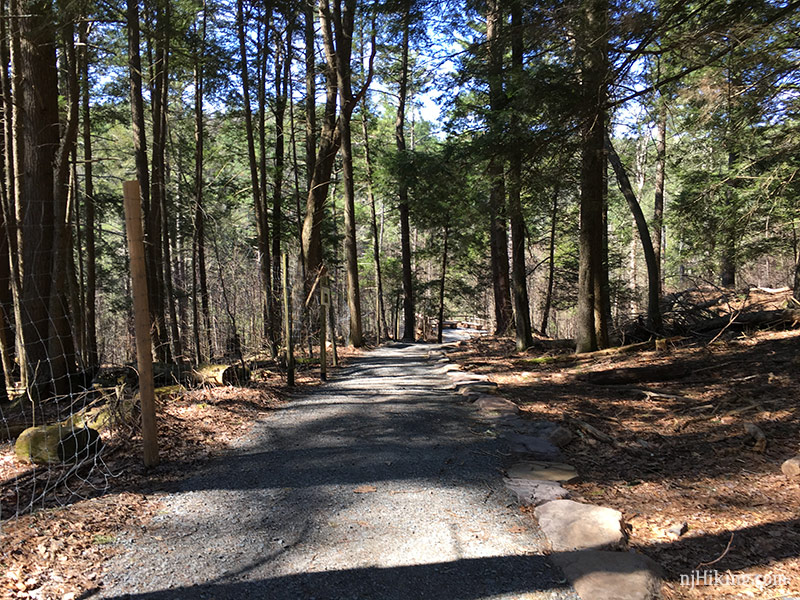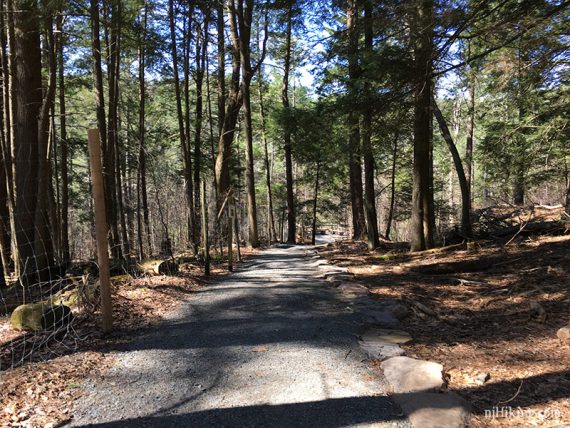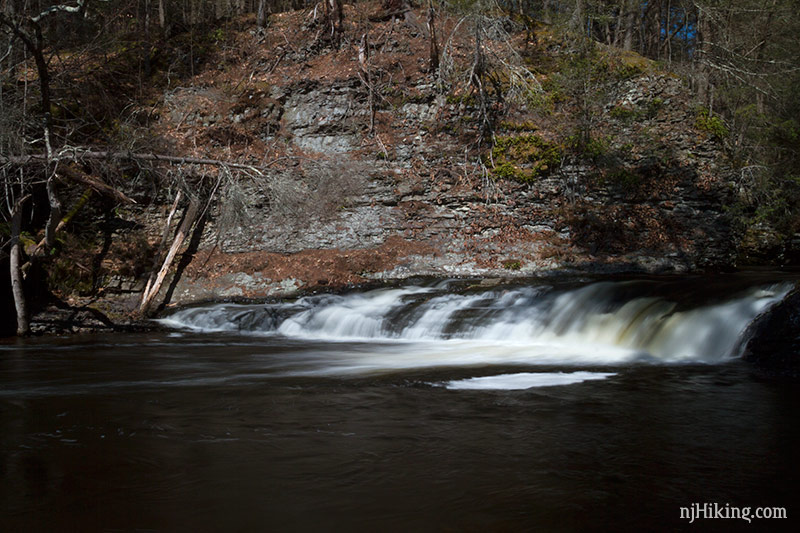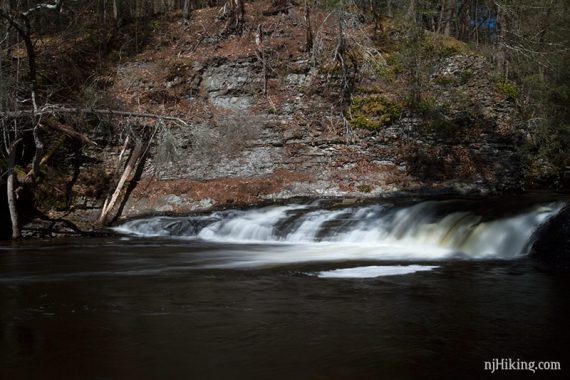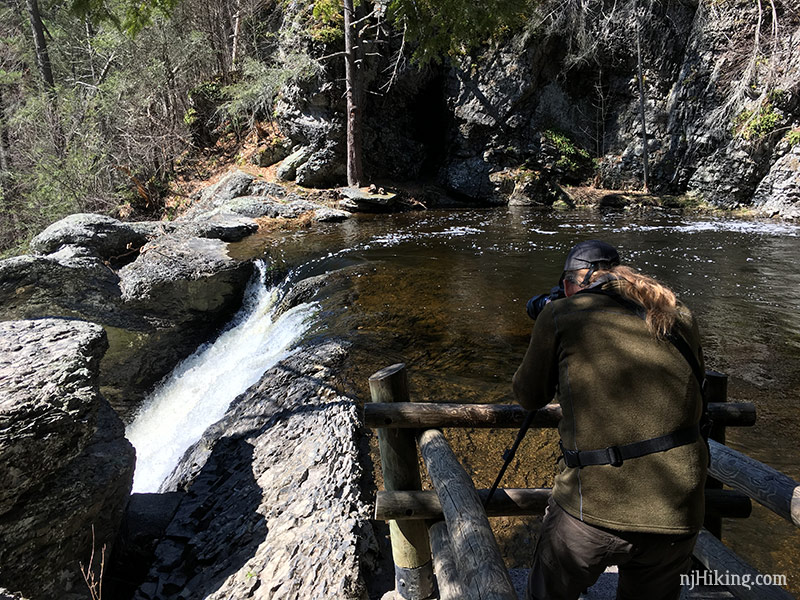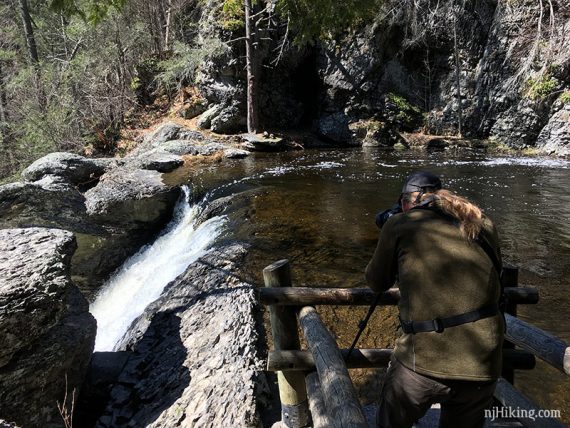 When done, continue on the rocky path to the middle falls overlook.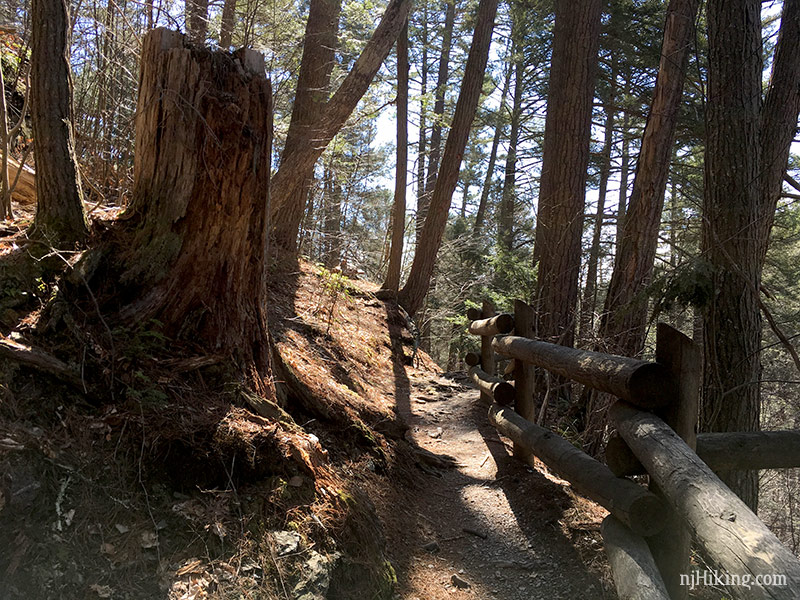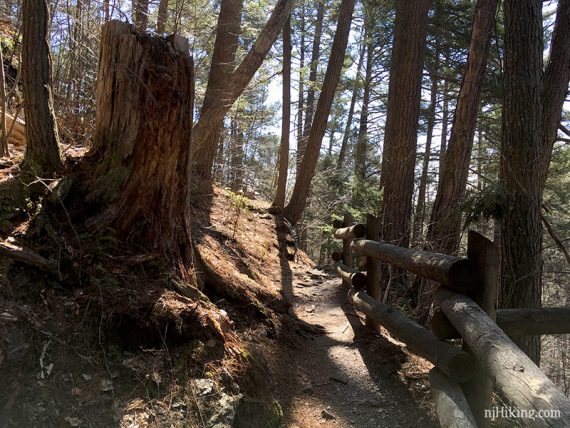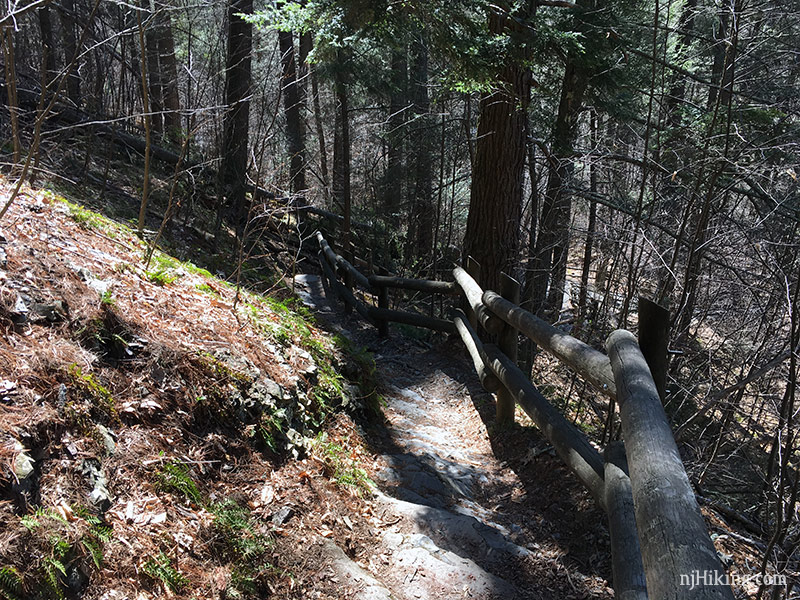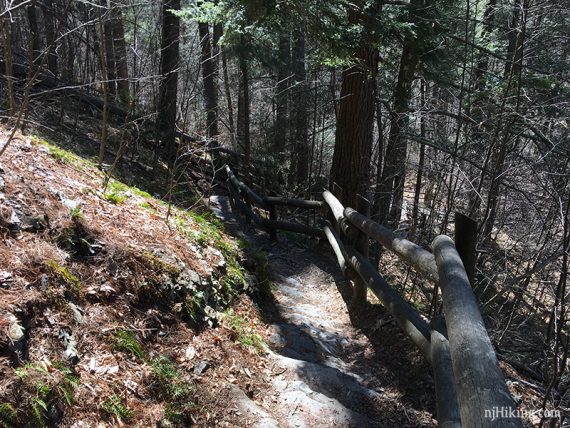 Middle Raymondskill Falls: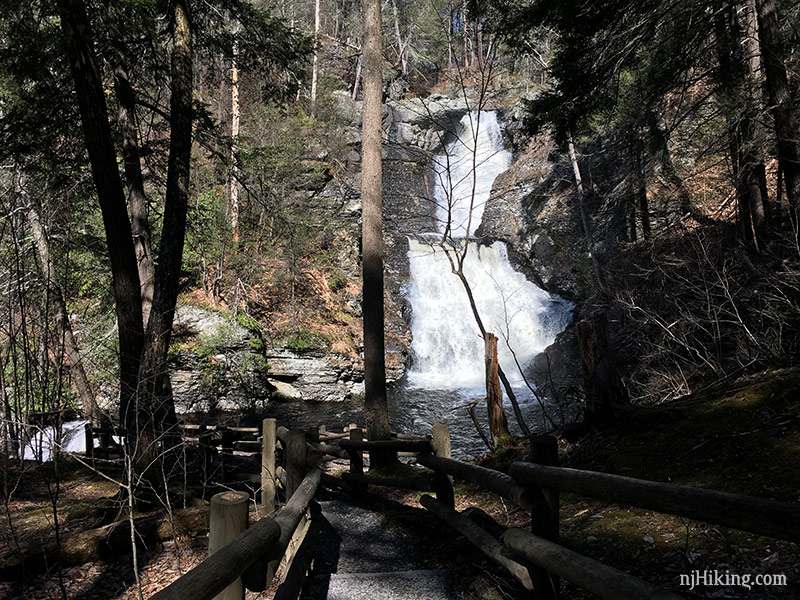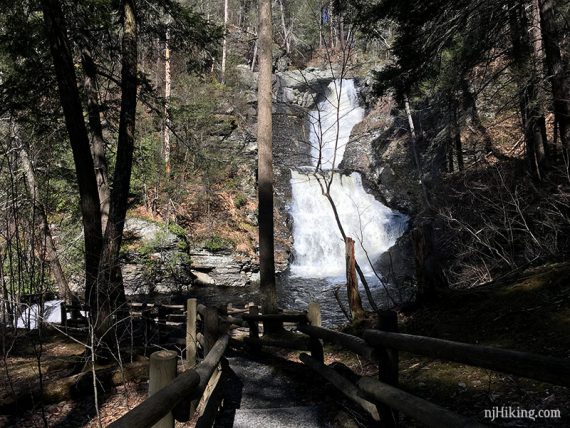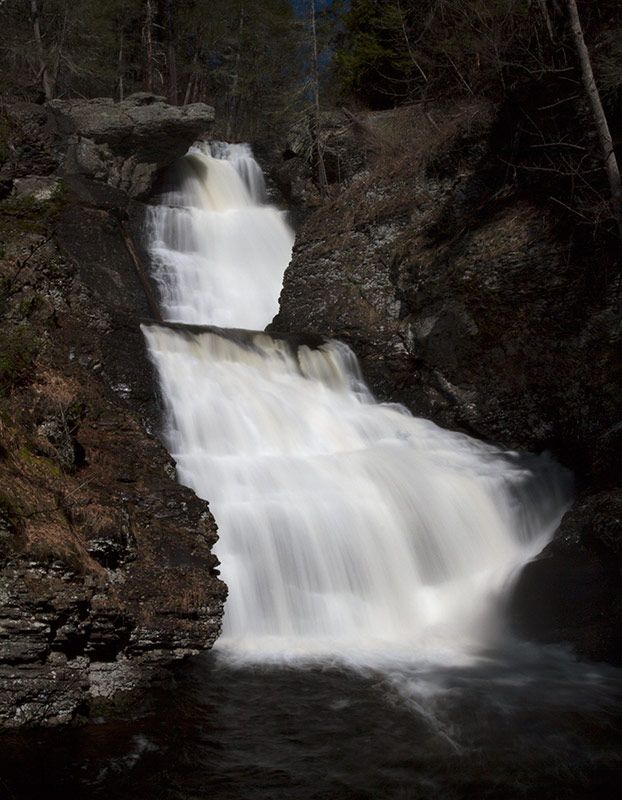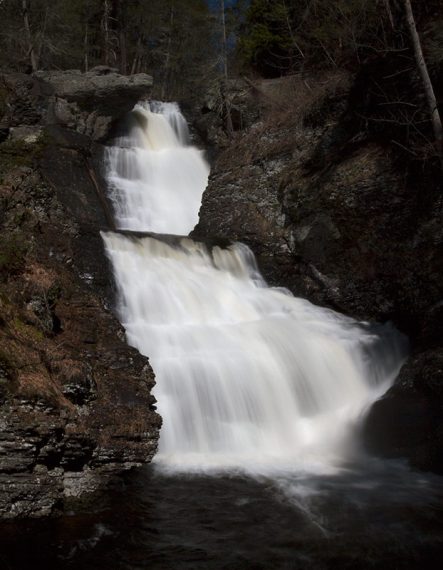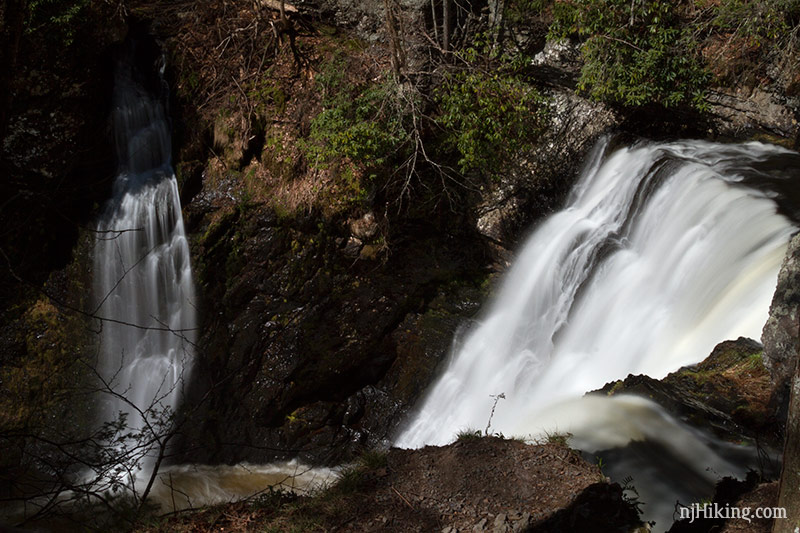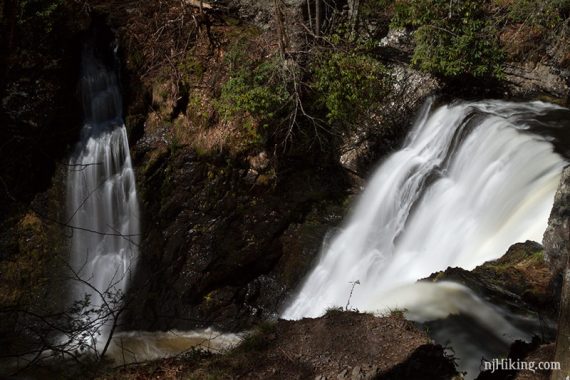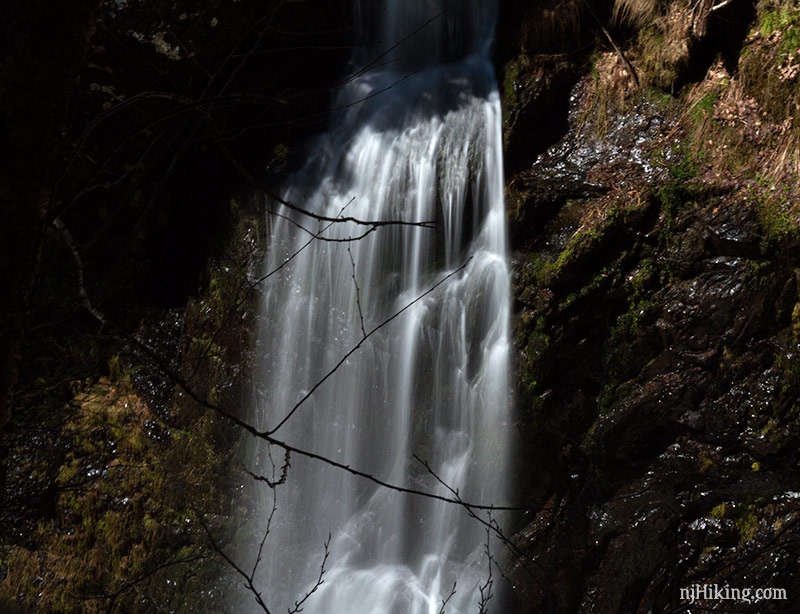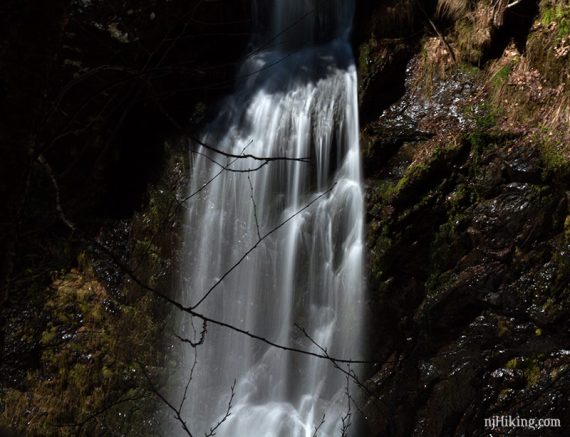 With some fall foliage…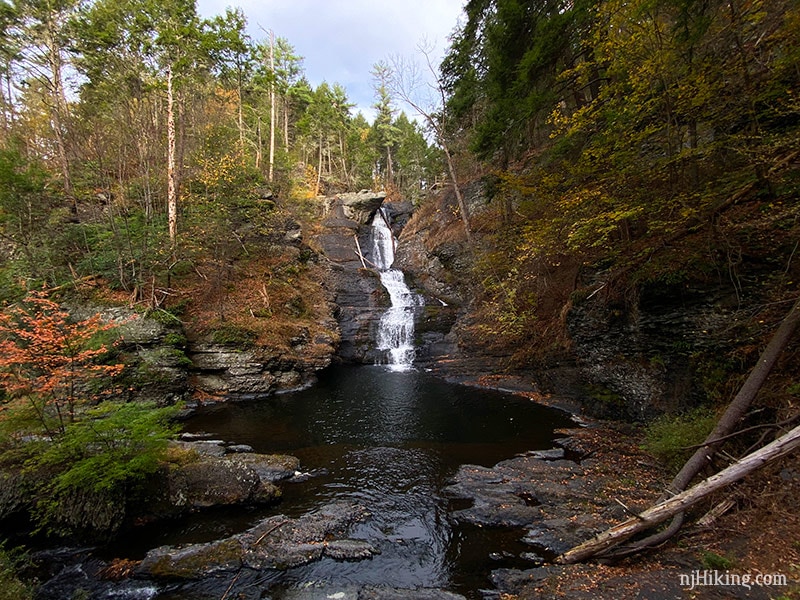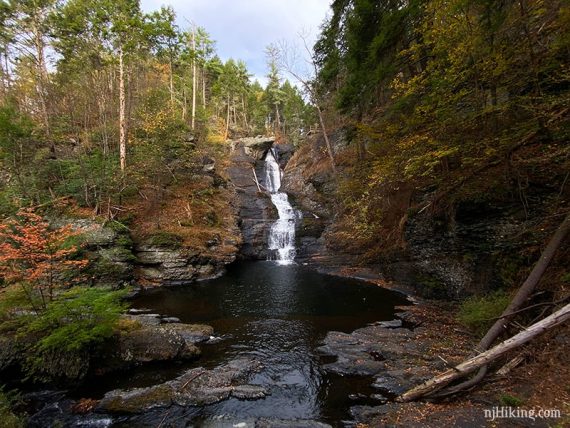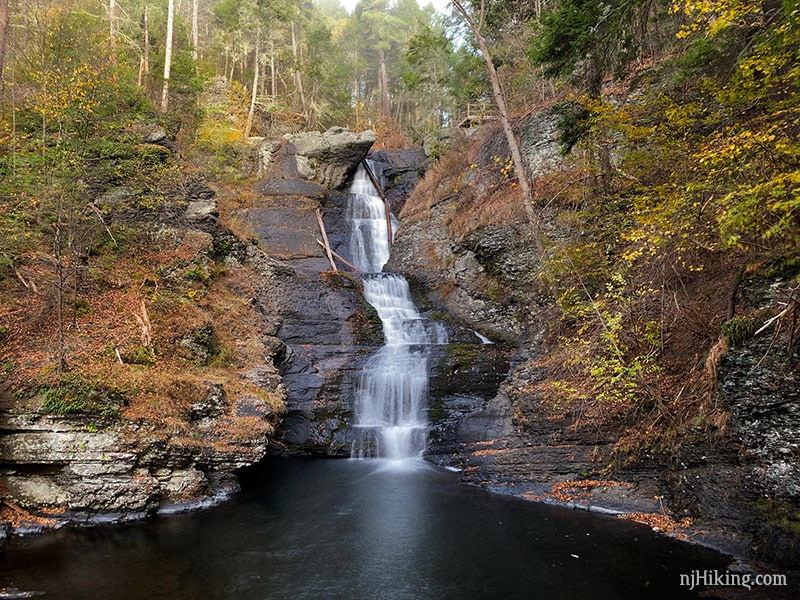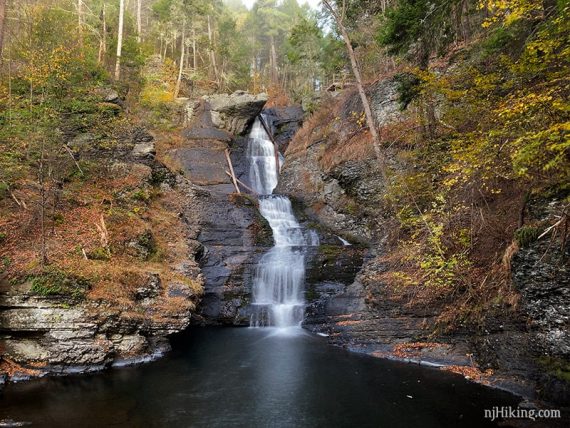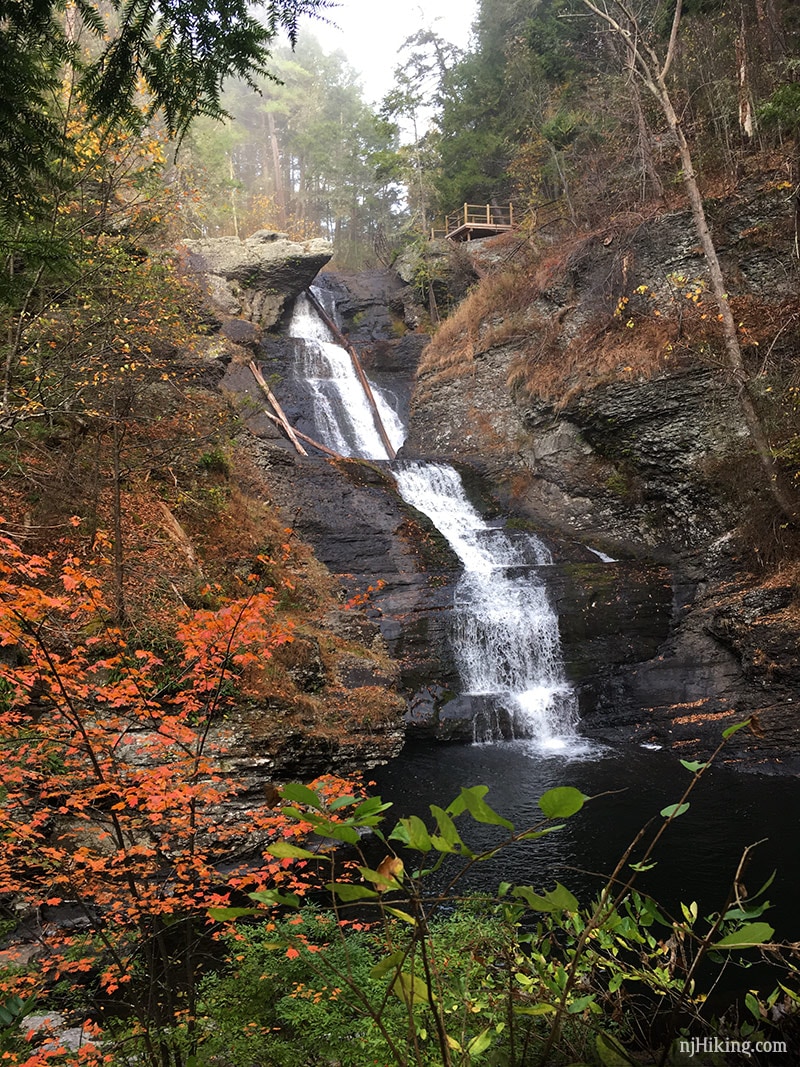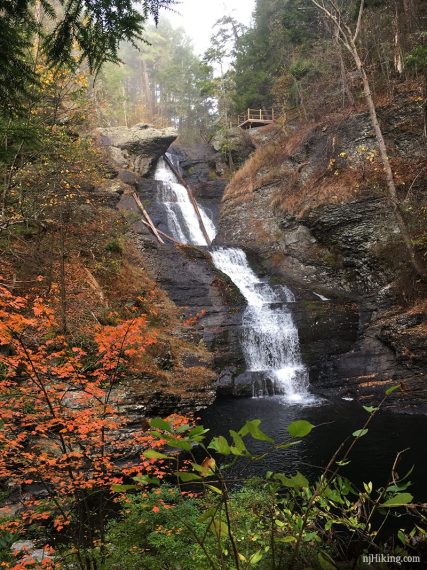 From the middle falls overlook, continue on the trail.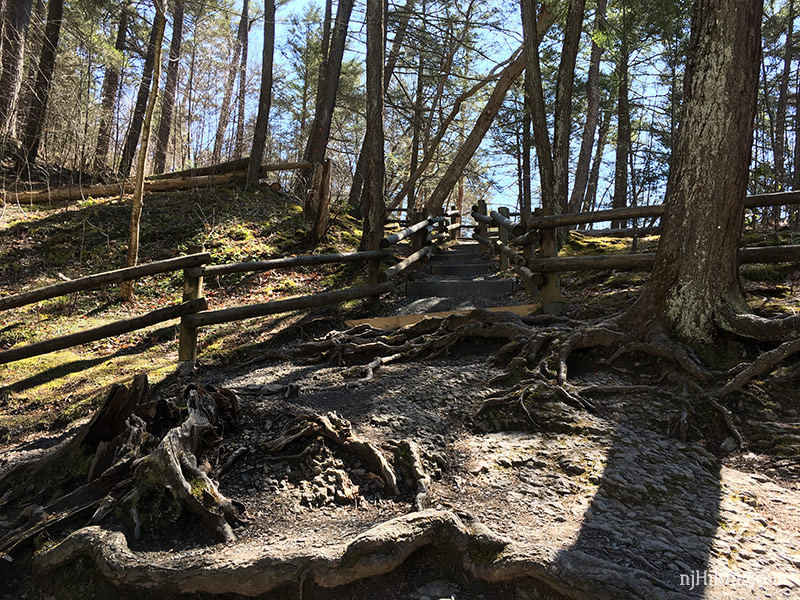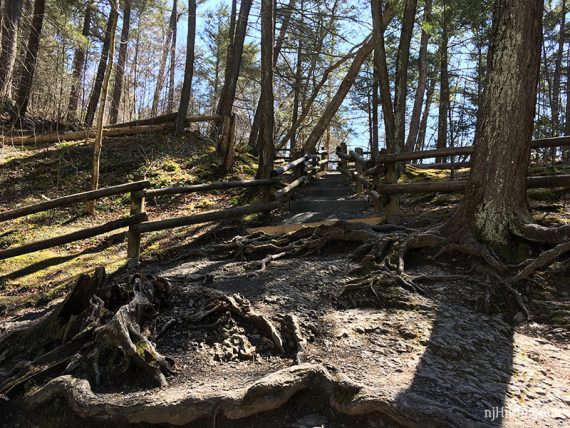 [Shorter Option: To make this a short ~.5 hike instead, retrace the trail back towards the upper falls overlook and head back to the lot.]
Arrive at a junction. Veer RIGHT to go to the creek [continuing straight/left leads back to the Hackers parking lot, and a trail to the Raymondskill lot].
The trail curves steeply downhill, passing a cascade, until reaching creek level.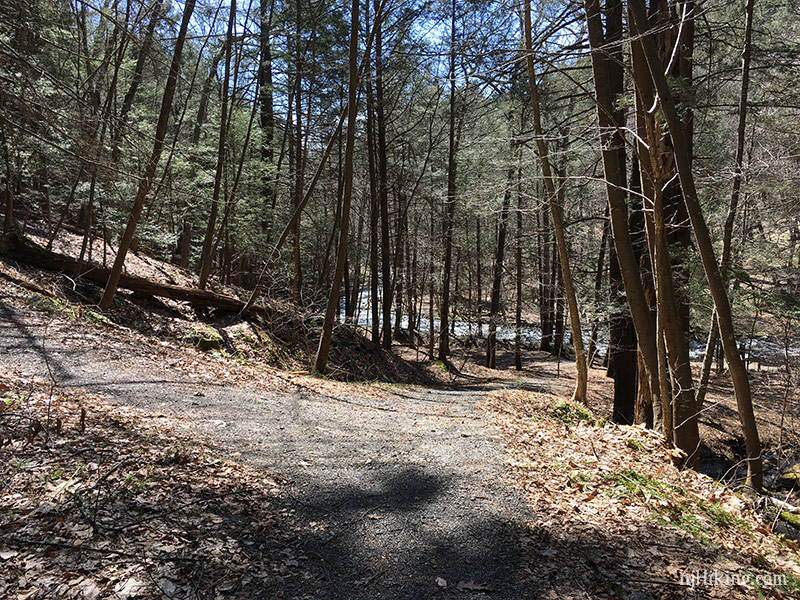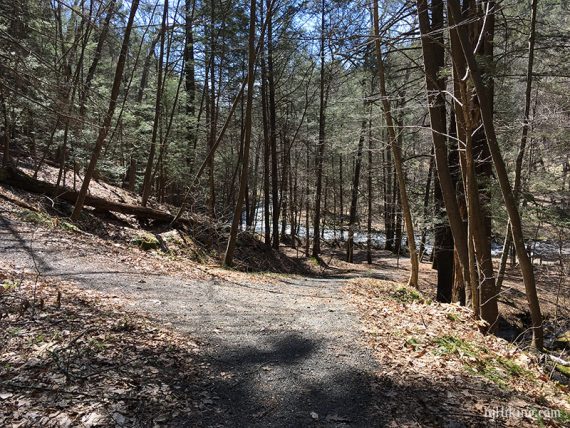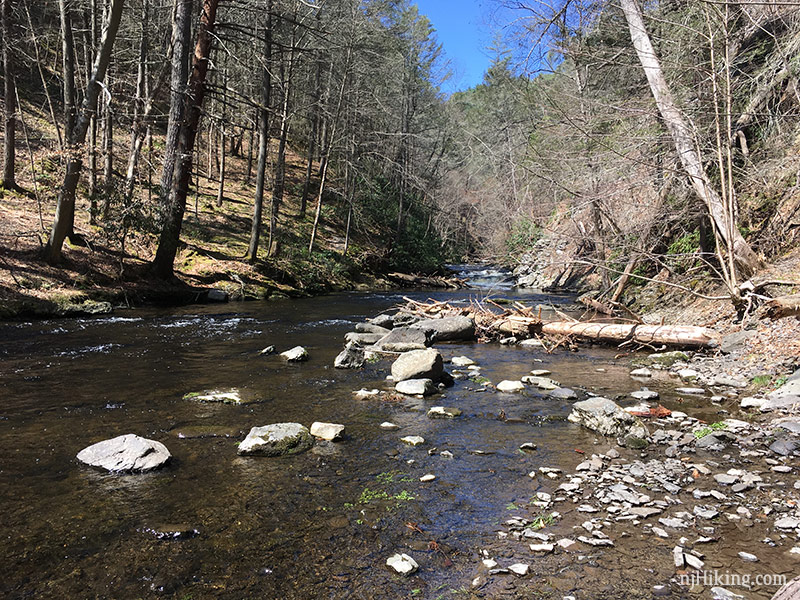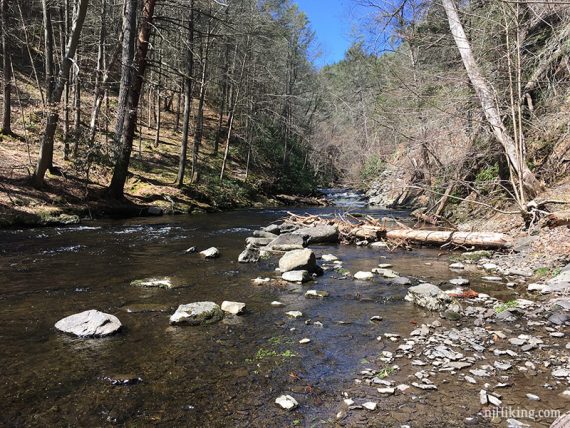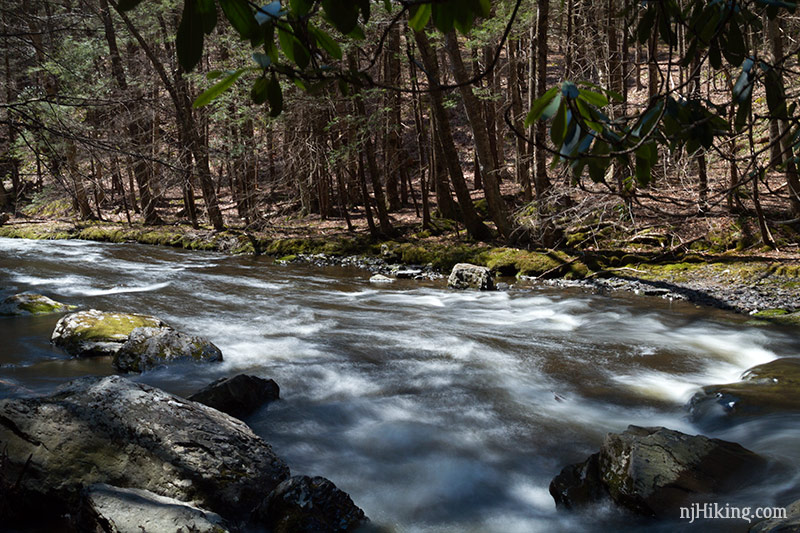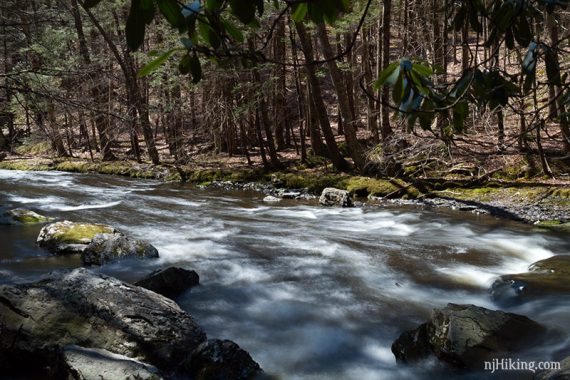 The creek can be explored to the left and to the right a bit.
When done, retrace to the junction with the path to Hackers Lot, and turn RIGHT to go back to the Raymondskill lot.
—
Hiked: 10/13/19. Just the overlooks.
Hiked: 4/14/17.