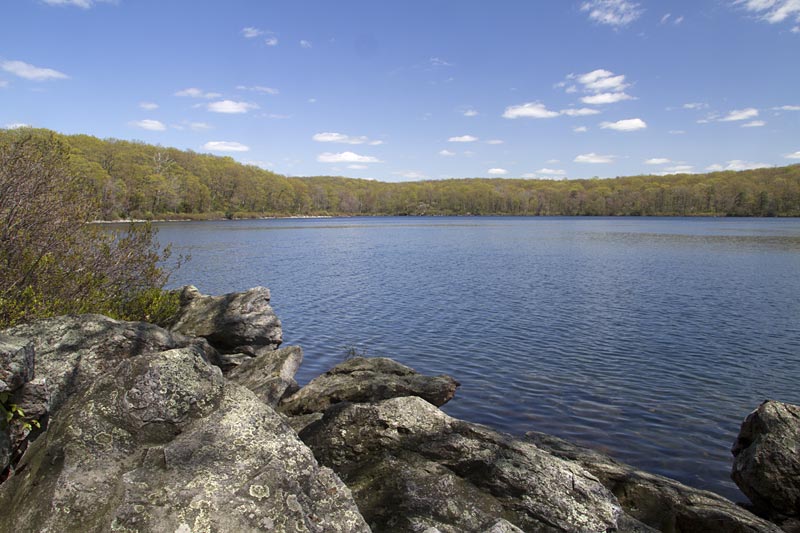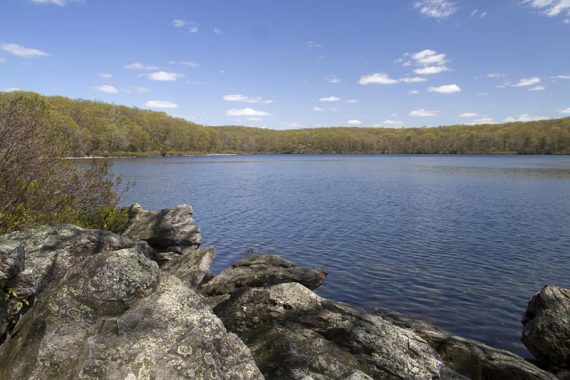 One of our all-time faves, Dunnfield Creek trail to Sunfish Pond, around the pond, then return via the Appalachian Trail.
The weather for Mother's Day weekend was positively lovely but we had obligations to attend to both days.
With another perfect hiking day forecast for Monday, there was no other option than to take a day off. (We would have just spent the day looking out our office windows and sighing dramatically, anyway.)
We opted for one of our all-time faves, Dunnfield Creek trail to Sunfish Pond, around the pond, then return via the Appalachian Trail.
For detailed hike directions visit our main Sunfish Pond page.
It had been a few years since we'd done this route, as we've been sticking to the longer and more challenging Mt Tammany Fire Road – Sunfish – Dunnfield route.
Since it wasn't a weekend, it was also a better day to be going to such a popular area. We were still surprised to see many cars in the lot and quite a few people enjoying Sunfish.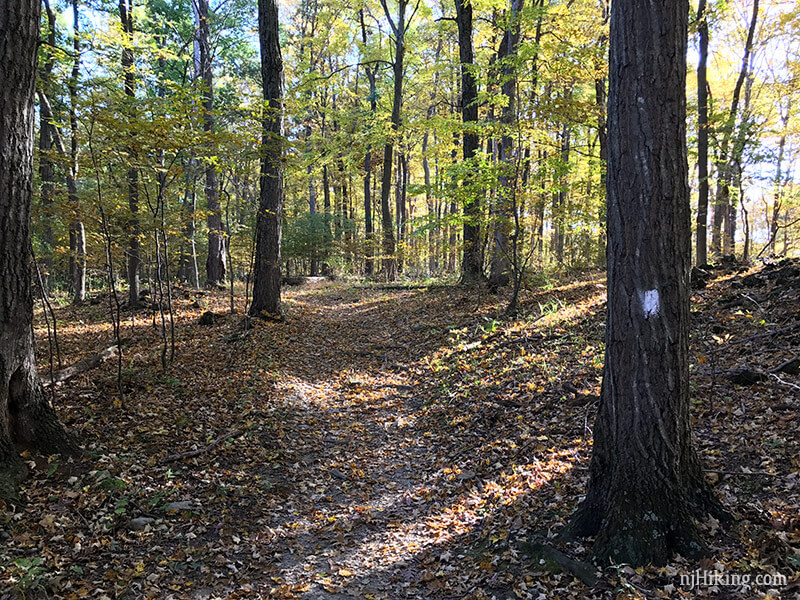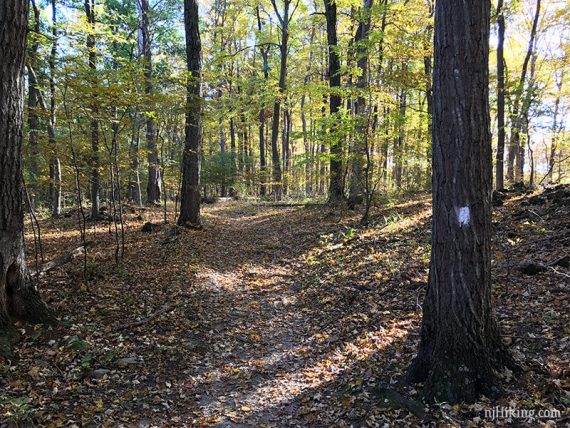 9.5 miles. ROUTE: Appalachian Trail – Dunnfield Creek (GREEN) – AT around Pond – Turquoise – Fire Road – Appalachian Trail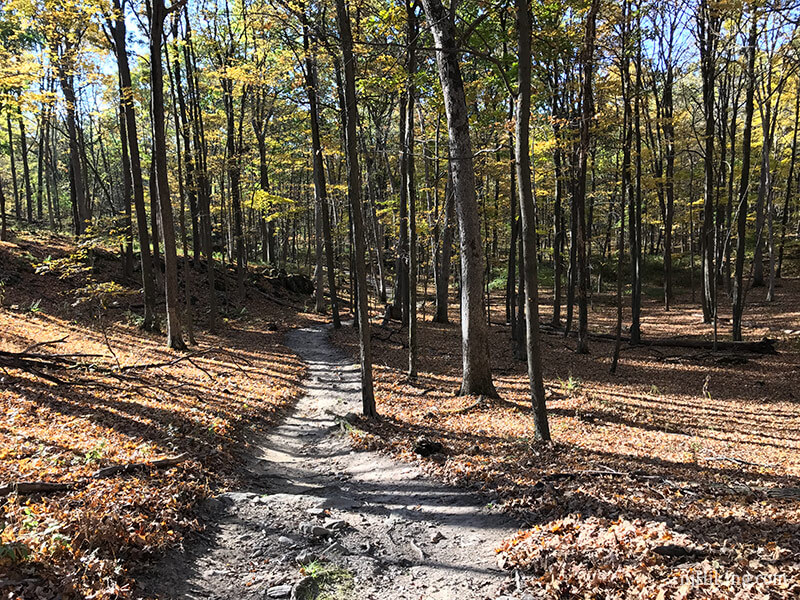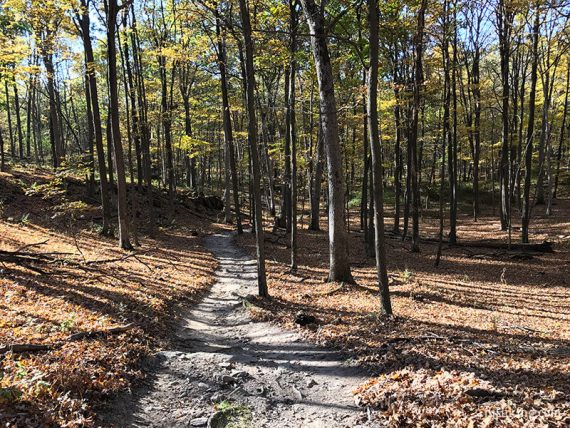 Start of the Dunnfield Trail to the right, Appalachian Trail continues to the left.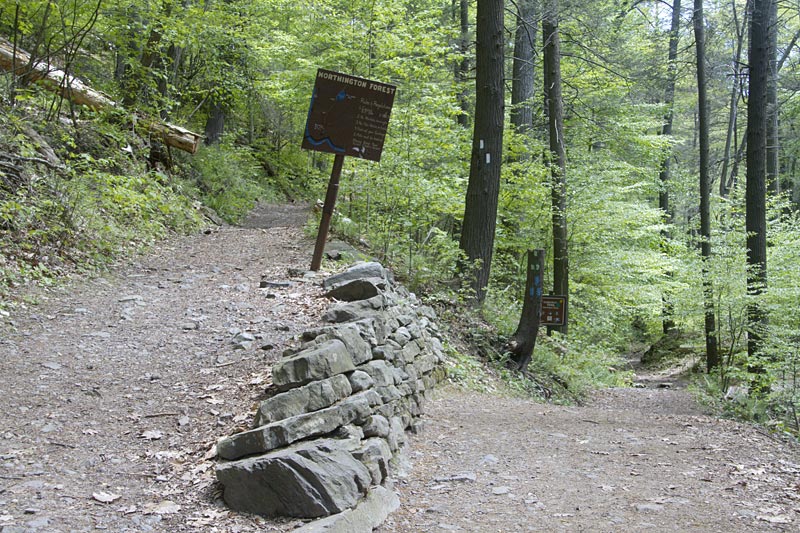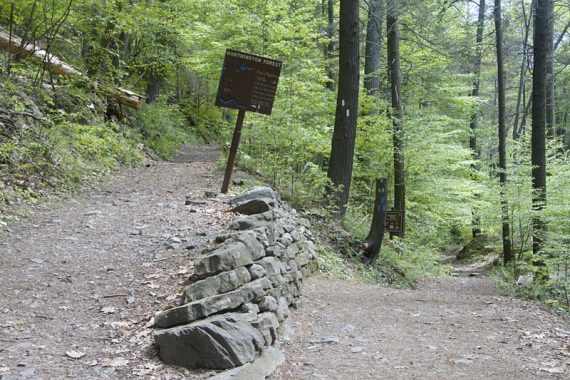 Cascade not far from the start of the Dunnfield Creek trail.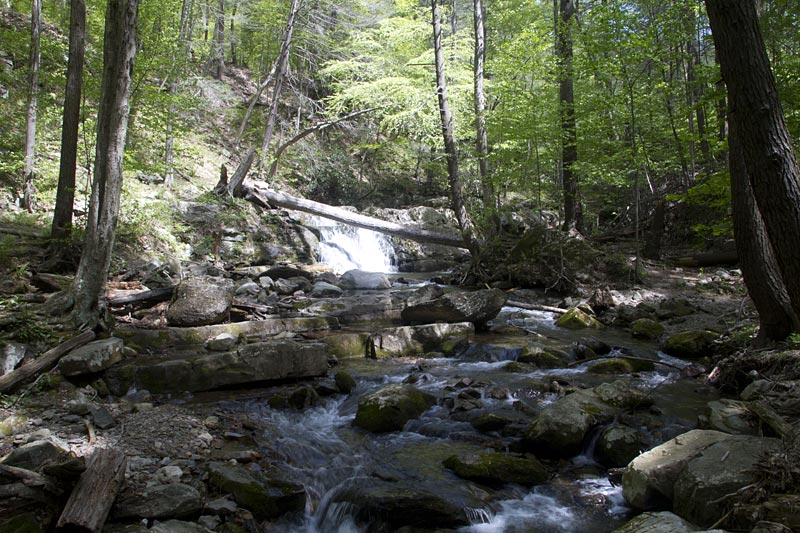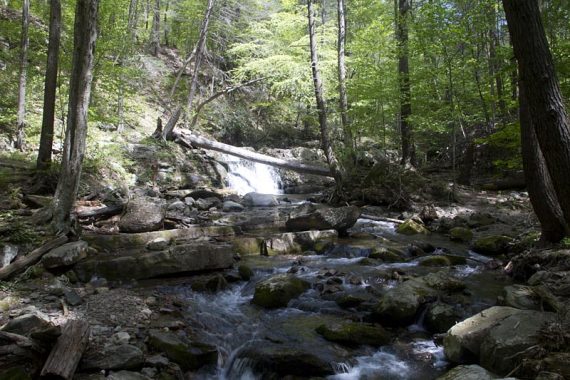 Crossing the creek.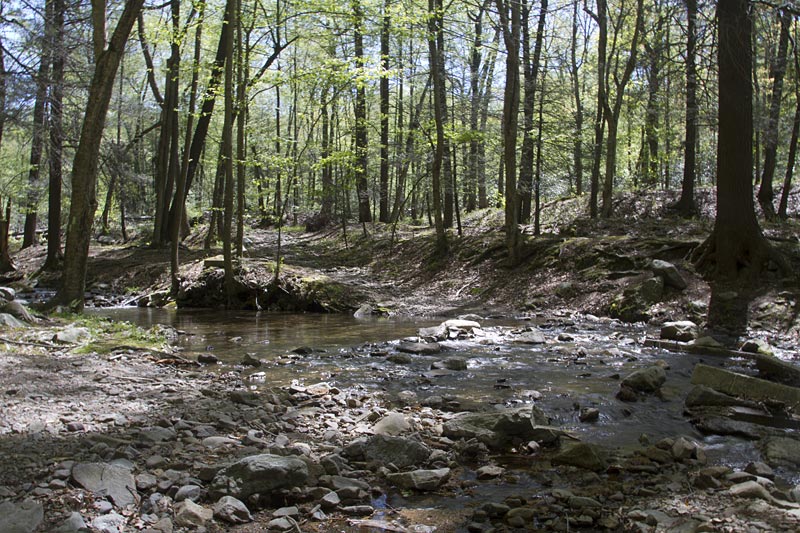 Sunfish Pond and a glider flying overhead.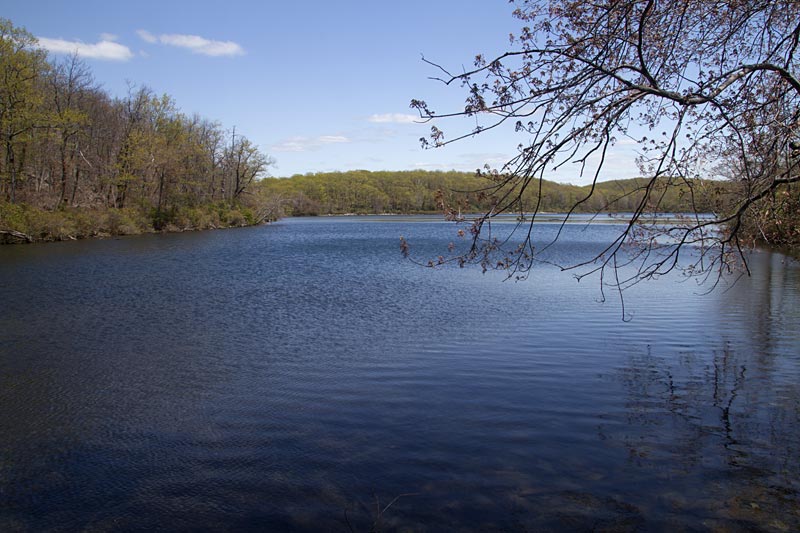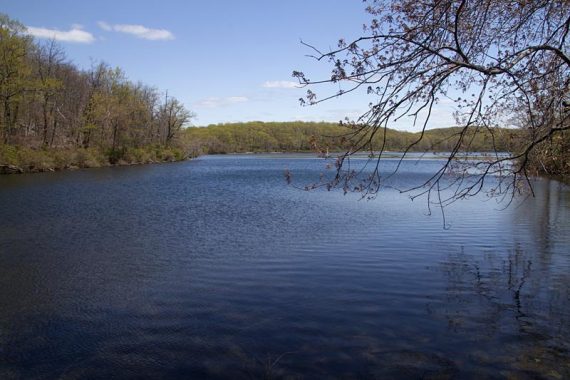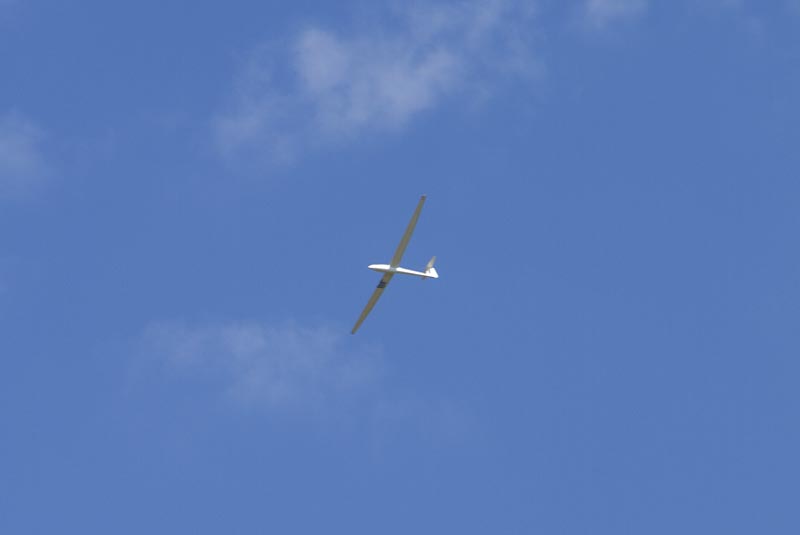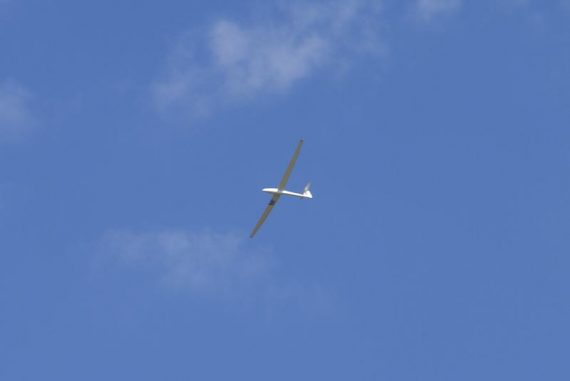 There was a forest fire in the area last year, and damage was visible on the west side of the pond and along the Appalachian Trail on the return.
The Appalachian Trail acted like a fire break – the forest was burnt right up to it, but the fine on the other side.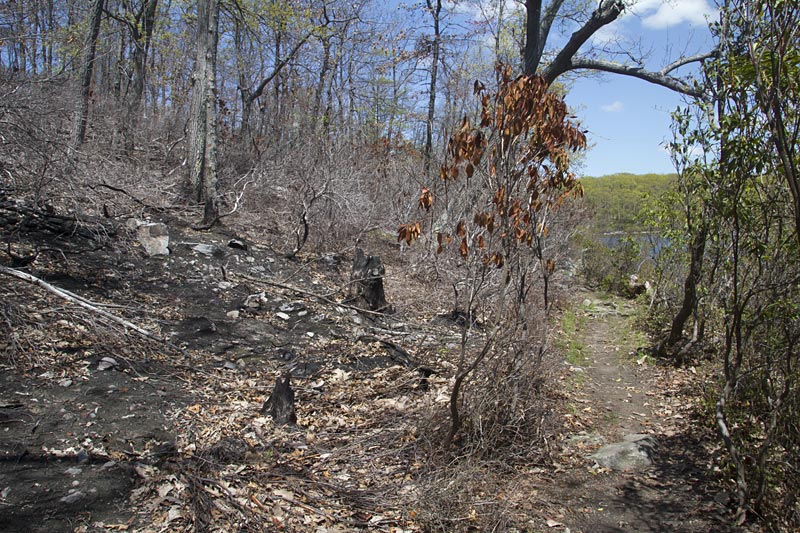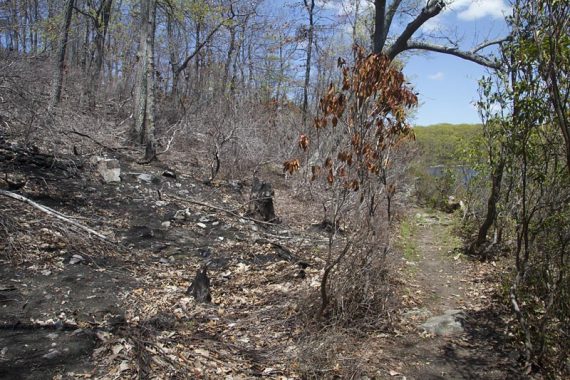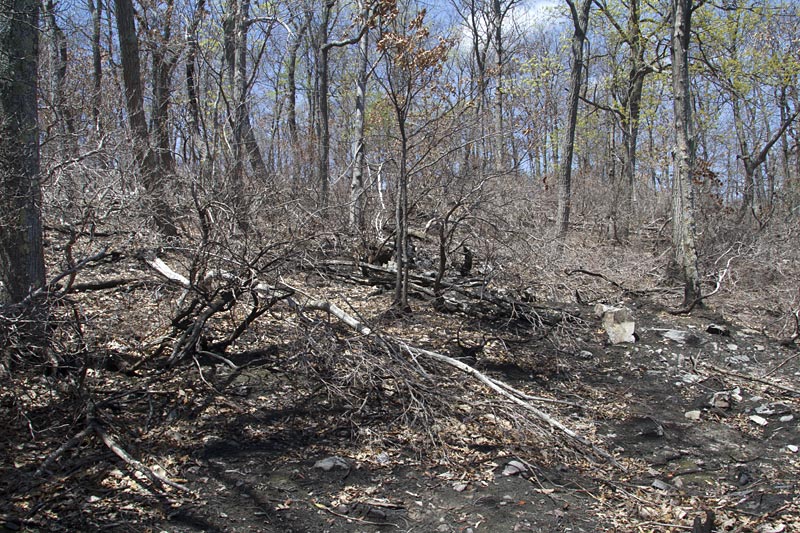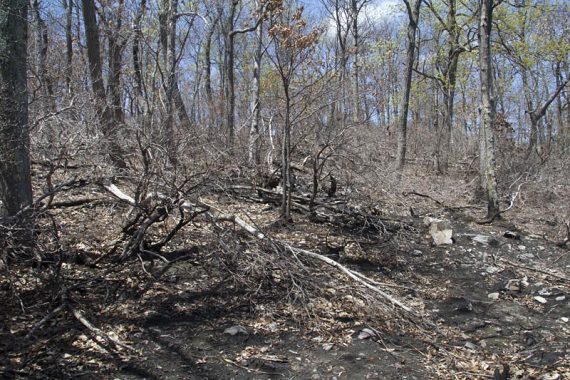 Wildlife spotted: FOUR snakes, and a salamander(?) of some sort (a quick look online found reptiles in NJ and this nifty salamander search tool but not sure still). Update: This is actually probably a 'five-lined skink lizard' – thanks, Nicholas!
We've never run into so many snakes in one hike before. The first was while sitting at the Pond, having our snack. A water snake came through the brush to where we were sitting and couldn't care less we were there.
At one point he stopped, opened his mouth… like a yawn… and we got a cool photo of it: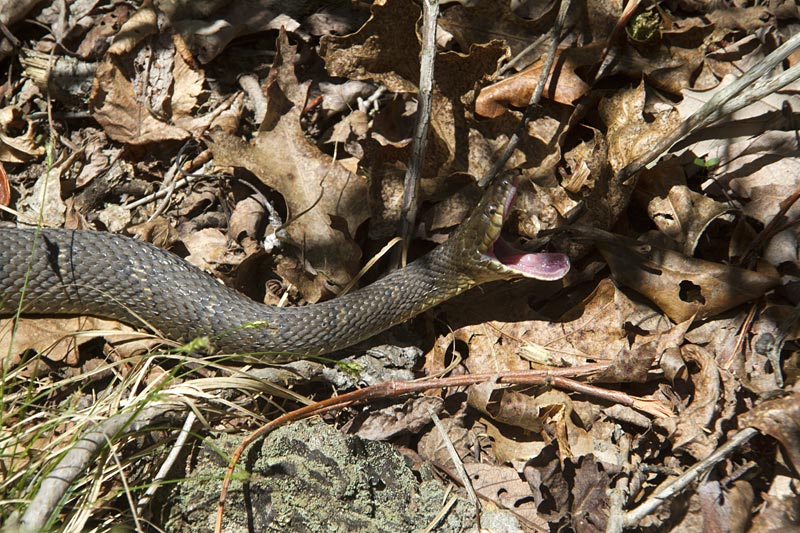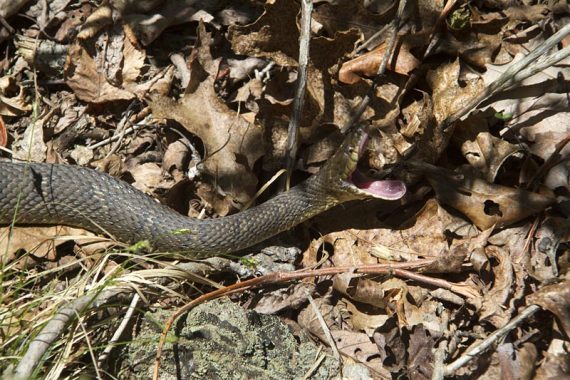 (after a search online, it seems that sometimes snakes do that after eating, to stretch or reset their jaw.)
A few minutes later we could hear him coming back, and he again came right by us, ignoring us. Got a little video of that (the voice yakking on a cell phone in the background is not us, by the way)
As we walked around the west side of the Pond on the AT, we passed a water snake with his head bobbing out of the water…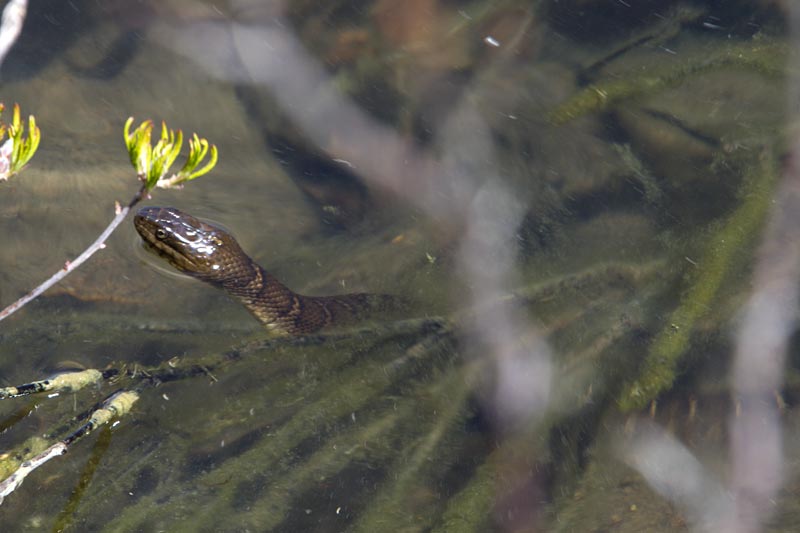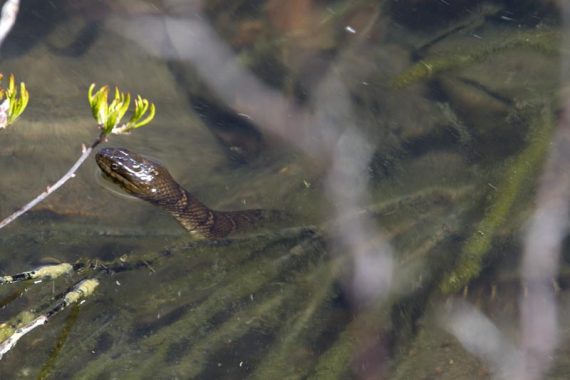 A five lined skink probably missing his tail…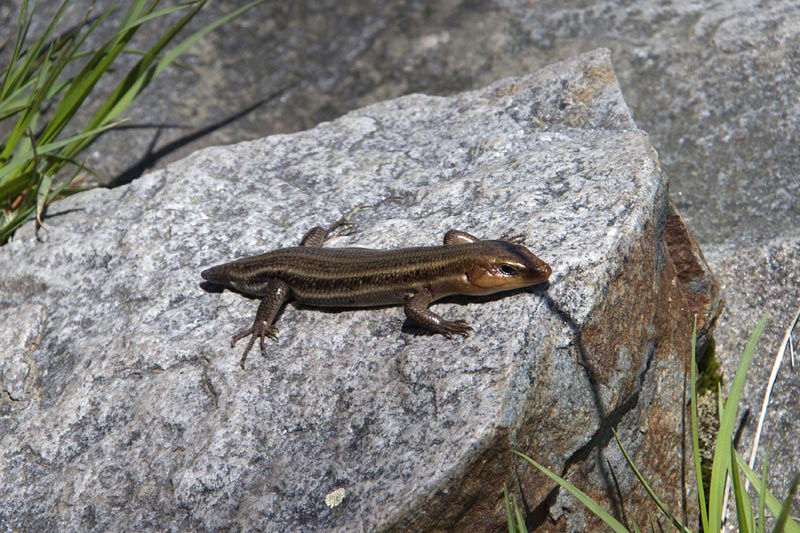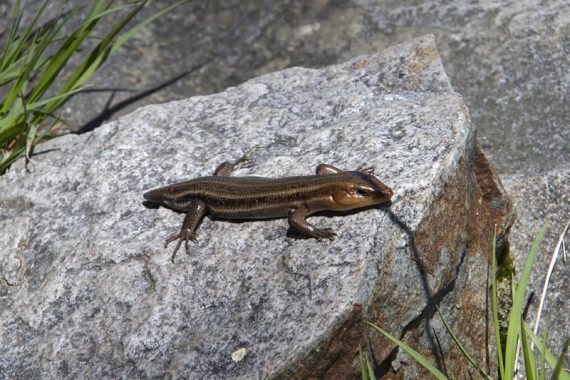 …another water snake, and finally a black snake around the other side of the pond.