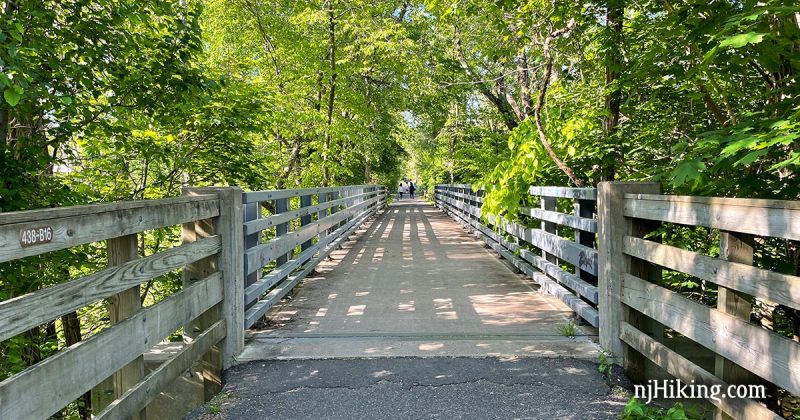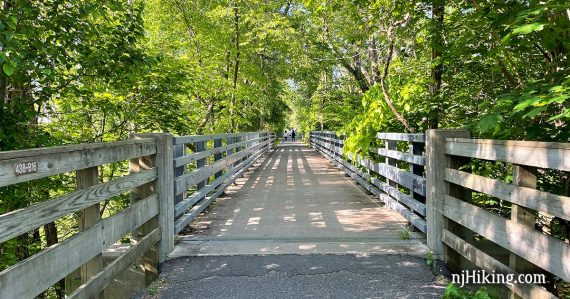 A mostly shady and paved rail-trail with just a few minor hills from Marlboro to Freehold.
Miles: 11.7 or 9.8. Paved, some 2-3″ bumps from roots, more degraded in parts of Big Brook with grass coming through cracks. Mostly level, some gentle hills.
Biking Info:
Our two cents:
Easy ride or walk for the most part, though the occasional bump in the asphalt can be hard to spot. Suitable for strollers, possibly OK for wheelchairs.
The first section in Big Brook is probably the roughest surface and has a minor hill – if that's a concern then start at the parking lot at the other end at Dutch Lane Rd. and turnaround before Big Brook.
Updated: 5/2021 – Added interactive map, photos and adjusted description, moved older photos onto a trail blog.
---
521 County Rd 520, Marlboro, NJ 07746 – Big Brook Park.
If coming from Rt 18 S, take exit 29 for Rt 520 (toward Tennent/Red Bank). Continue east on 520. About a half mile after crossing Rt 79, Big Brook Park is on the right. Large paved lot.
Also a lot near the other end: 119 Dutch Lane Rd. Freehold, NJ 07748.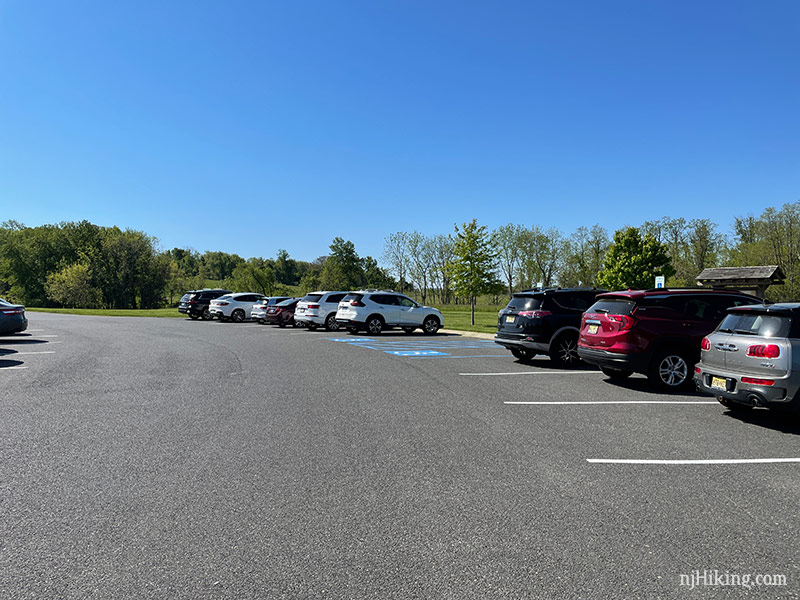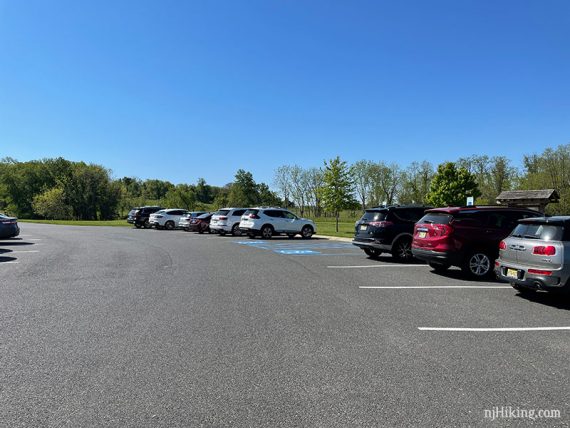 ---
Restrooms:
Portable toilet in the Big Brook parking lot. Did not spot any others along the way.
---
Related: Henry Hudson Trail overview page.
Trail Maps/Books:
Follow along on a smartphone with our Henry Hudson Marlboro to Freehold Interactive Map. The park site has maps; use both Big Brook and Henry Hudson. There may be paper maps in the trail kiosk.
Appears in Rail-Trails New Jersey & New York.
---
The Details:
0.0 – Immediately after the trail kiosk, turn LEFT. [Right soon dead ends at a field.]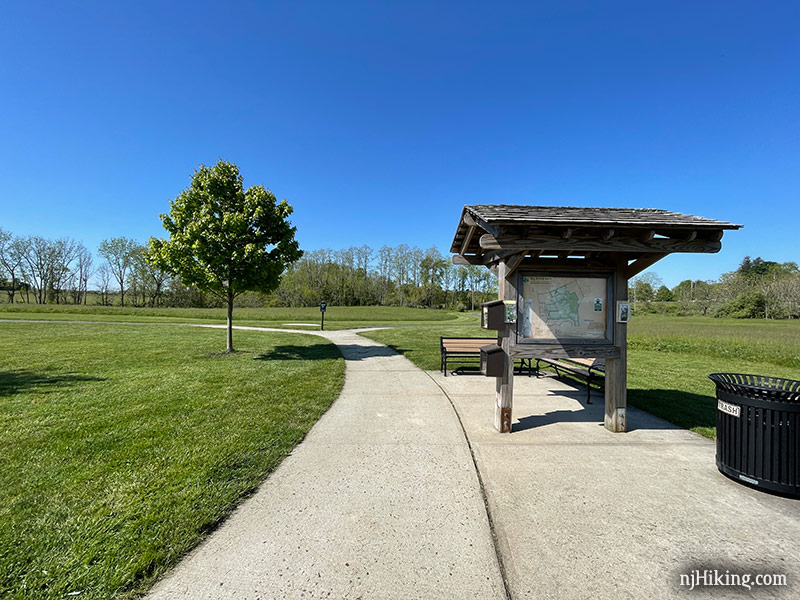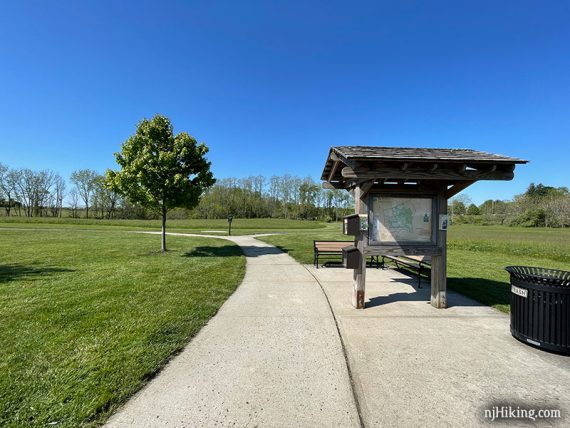 Follow this adjacent to the parking lot briefly before the trail curves right to run through Big Brook Park. Follow the paved path as it turns a few times.
This park is mostly fields with mowed paths to hike through.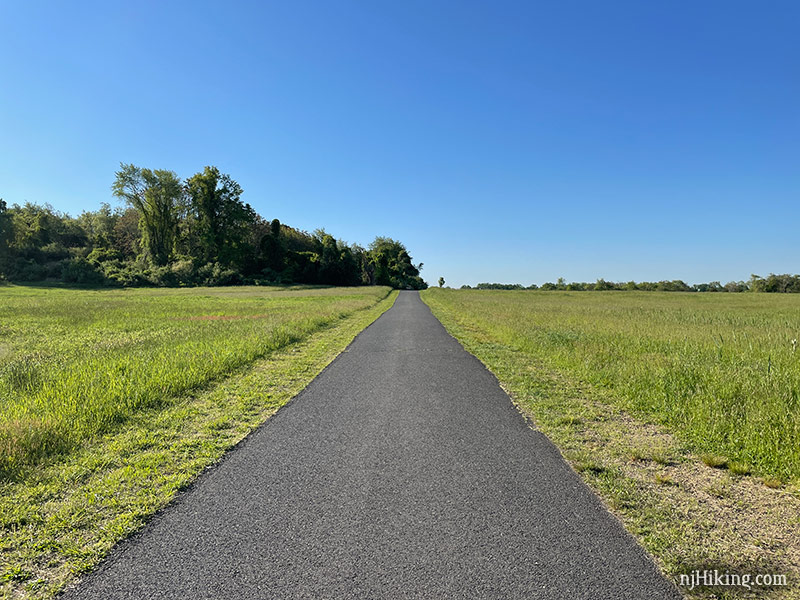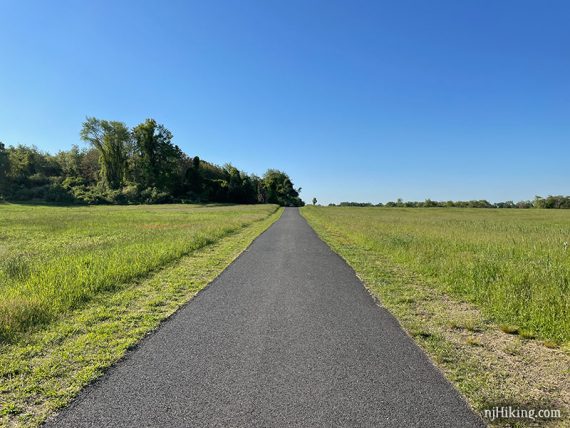 The asphalt through Big Brook can be also rough in some spots with grass poking up and large potholes.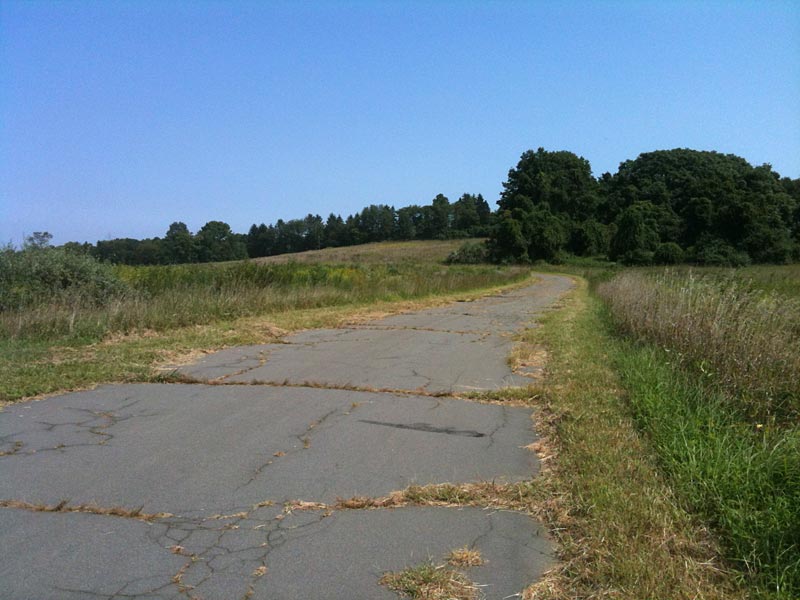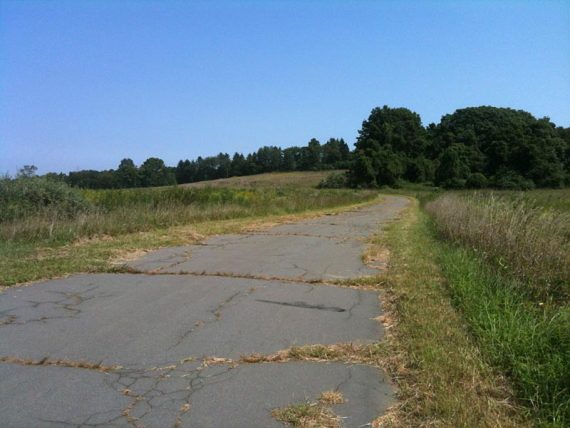 0.7 – At a split, turn RIGHT and continue on the paved trail. There is a small sign but it's easy to miss.
[Left here leads out to the other side of the park and a lot on Boundary Road, and that section of trail is a bit rougher.]
1.0 – Turn LEFT after the fields. There was no signage indicating it but there was a bench. [The path also went right as well, which leads out of the park to Allen Rd.]
The trail has a lot of trees and some shade. It's an easy ride the whole way, with just only minor hills.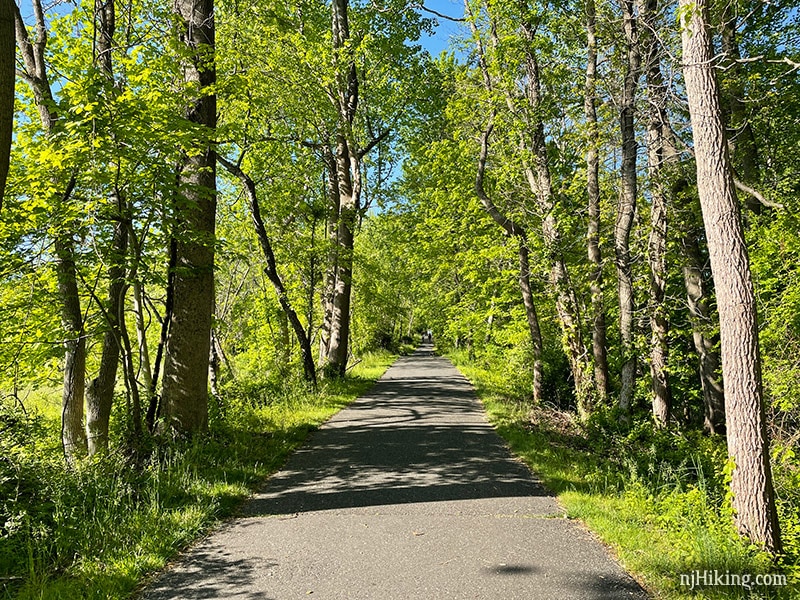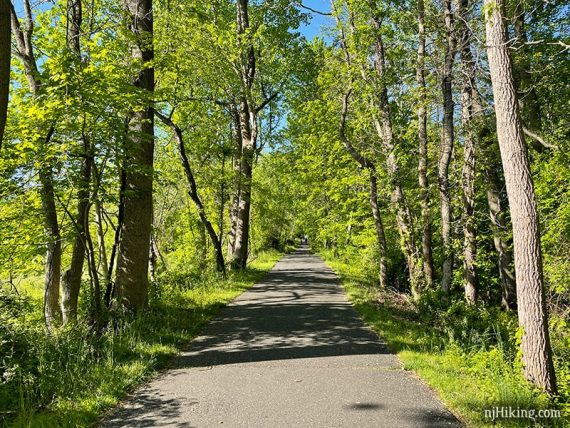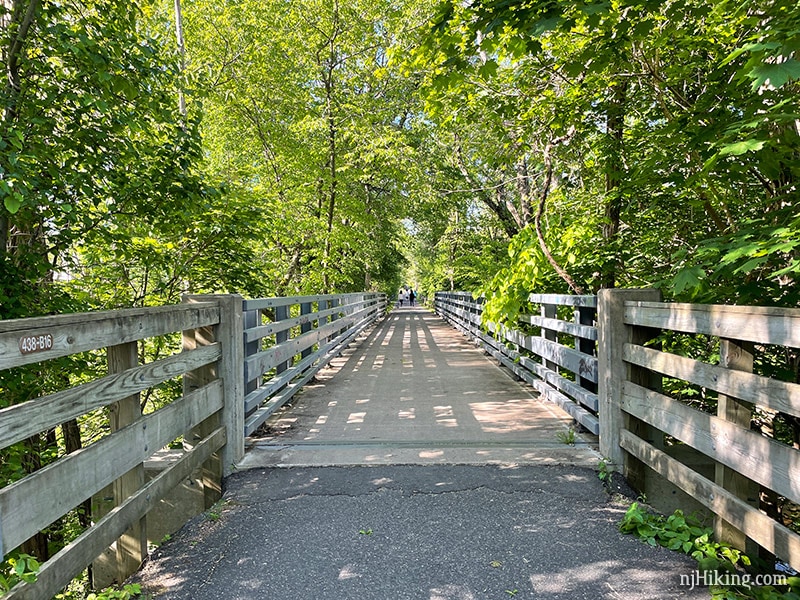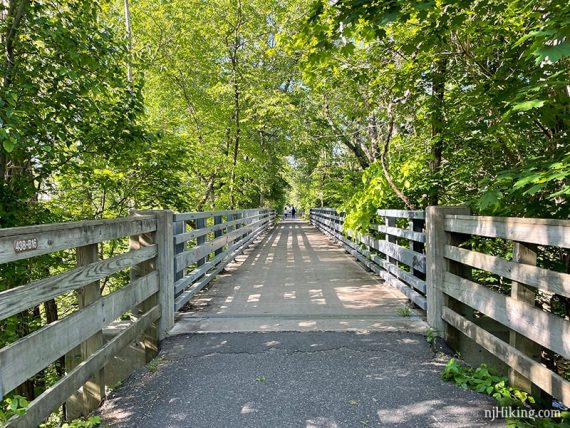 2.3 – Cross over Rt. 18 on a bridge with a tall curved fence on either side.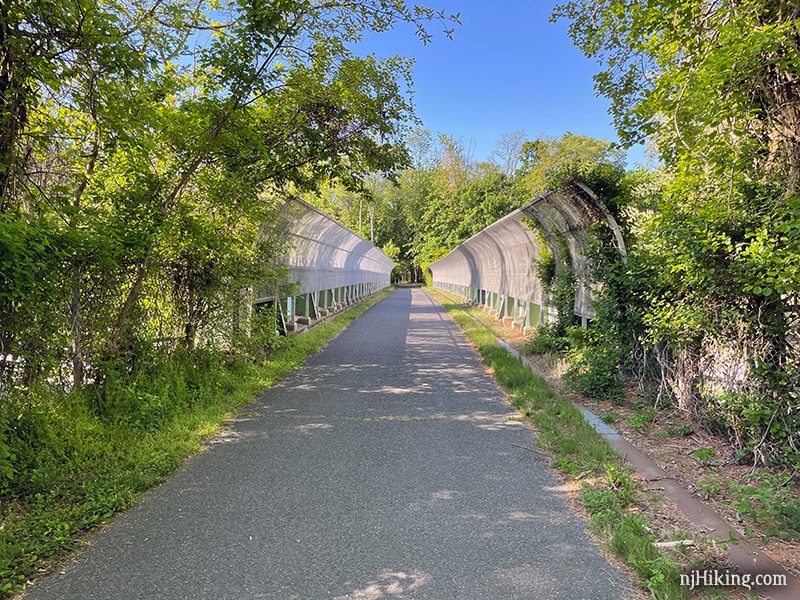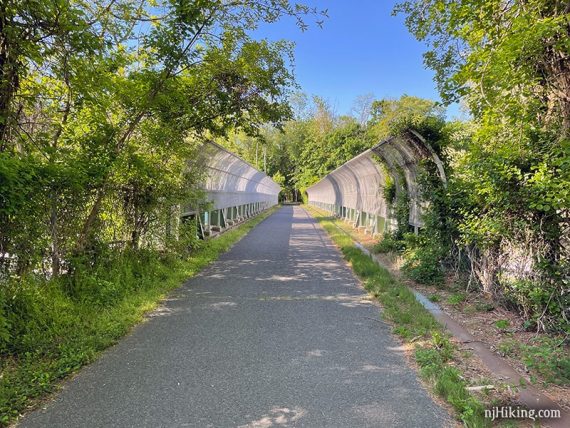 The street crossings generally aren't too busy or frequent.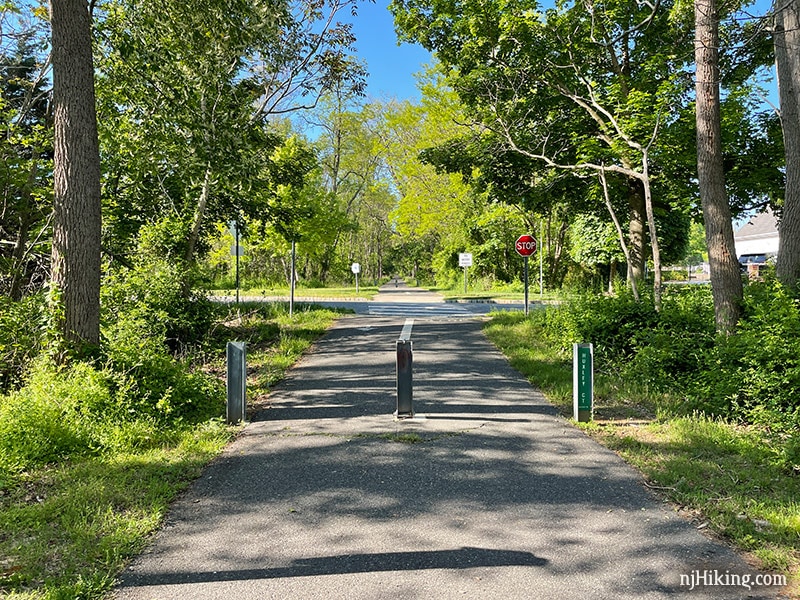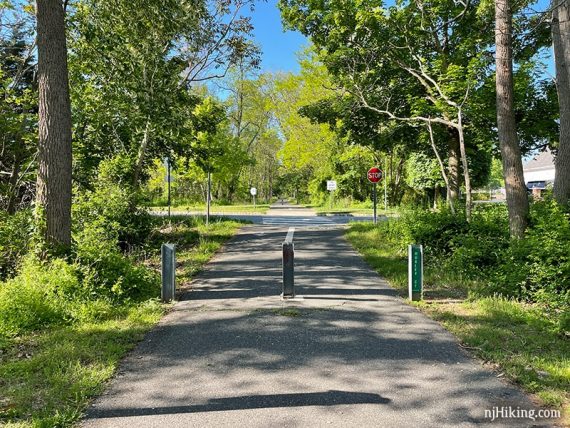 4.2 – The most major street crossing is at the intersection with Koslozski Rd, where the trail jogs over to the crosswalk and then back.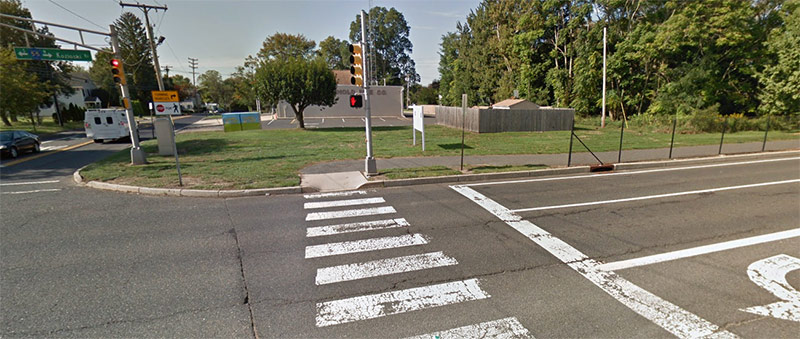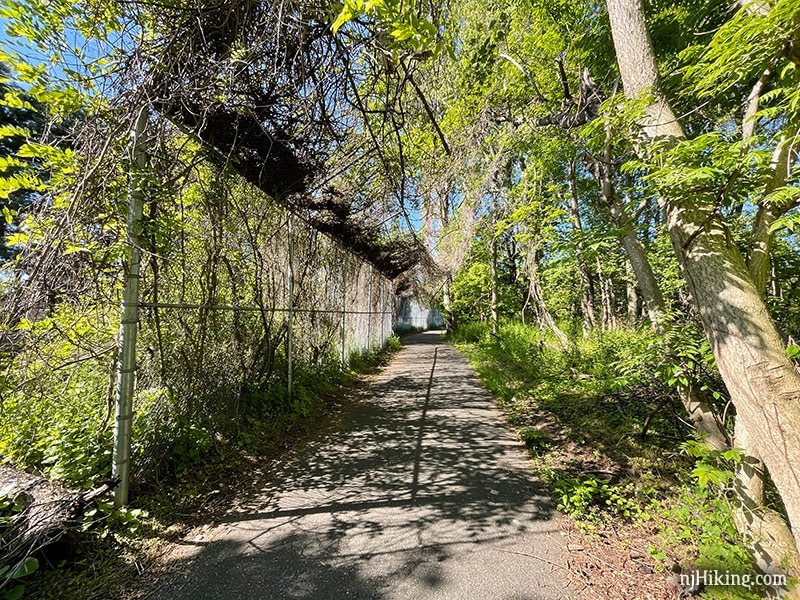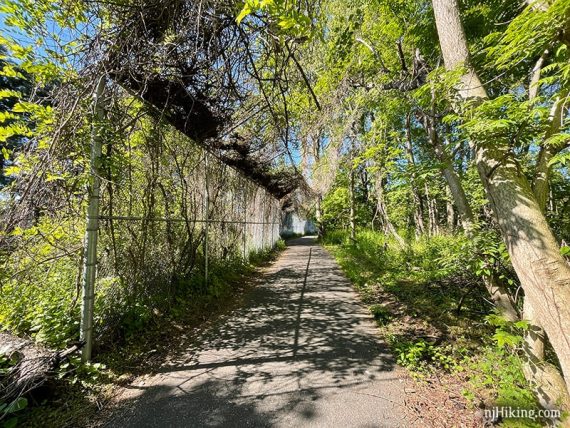 5.8 – The trail terminates unceremoniously at Main St (Rt 537). This is the southern most point of all Henry Hudson sections.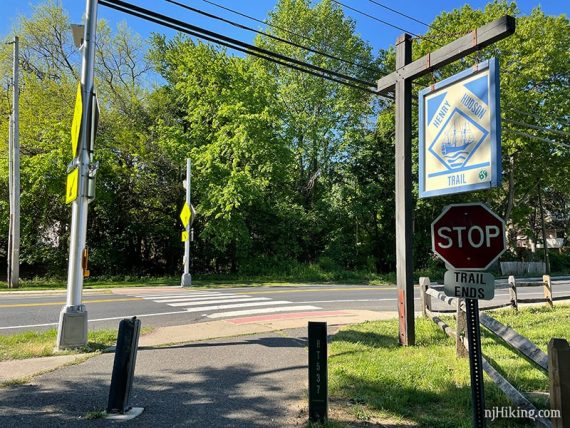 Turn around and retrace the route back. A right turn on to the street would lead into downtown Freehold but we don't know how busy a ride that would be.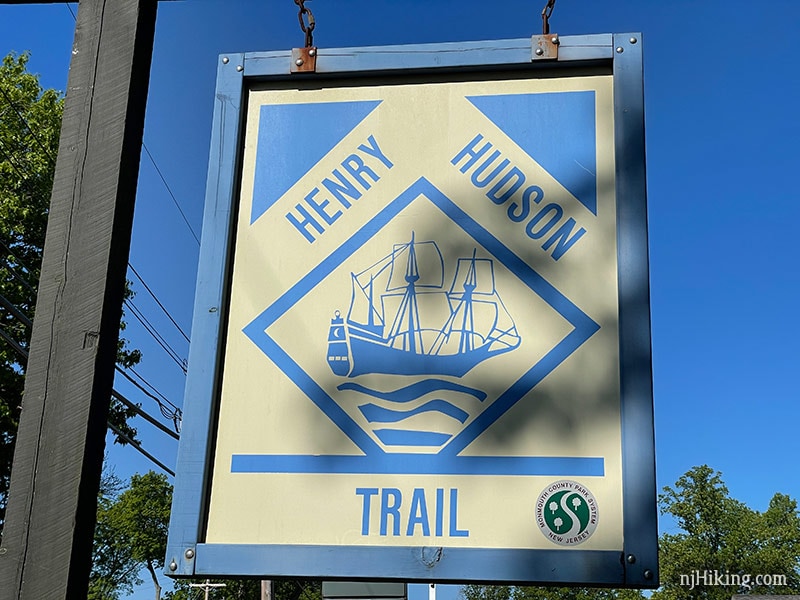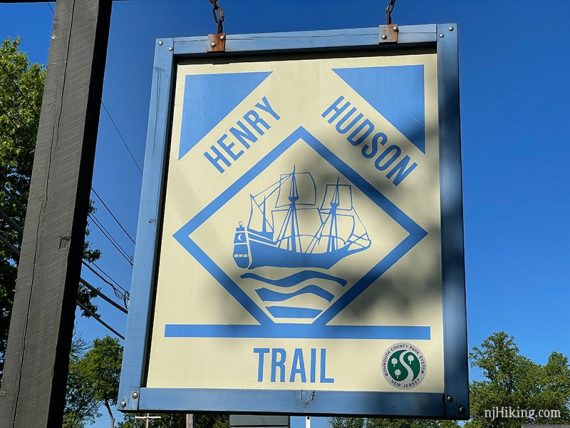 —
Biked 5/15/21.
Biked 9/2/12. Trail Blog: "Biking Henry Hudson from Big Brook Park"