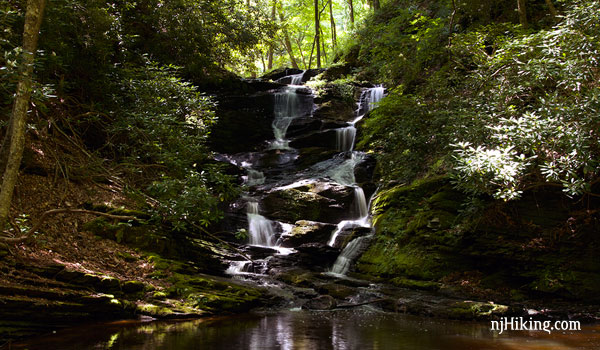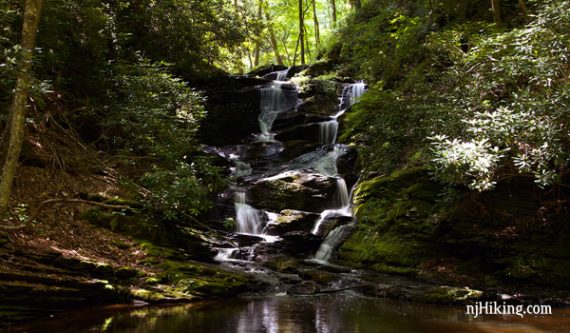 Hiking Mt. Minsi via the Appalachian Trail and Table Rock plus stops at Point of Gap, Cold Air Cave, and Slateford Falls.
The rhododendrons were in bloom and somehow it had been nearly 5 years since we hiked Mt. Minsi (the horror!) so we set off for Pennsylvania side of the Delaware Water Gap.
We hiked a loop on Mt. Minsi then hit three scenic stops on the drive back. It was a gorgeous summer day so this post has a lot of photos in it.
For full hike details for the Mt. Minsi hike section see our main Mt. Minsi page.
(Fun fact: The Delaware Water Gap is nowhere near the state of Delaware. It is on the border of northwest NJ and PA where the Delaware River flows through the "gap" in the Kittatinny Mountains.)
1) Mt. Minsi and Table Rock Hike
We tend to hit this area in the fall so everything being green was a nice change. The route up is on the Appalachian Trail, and early on passes small Lake Lenape.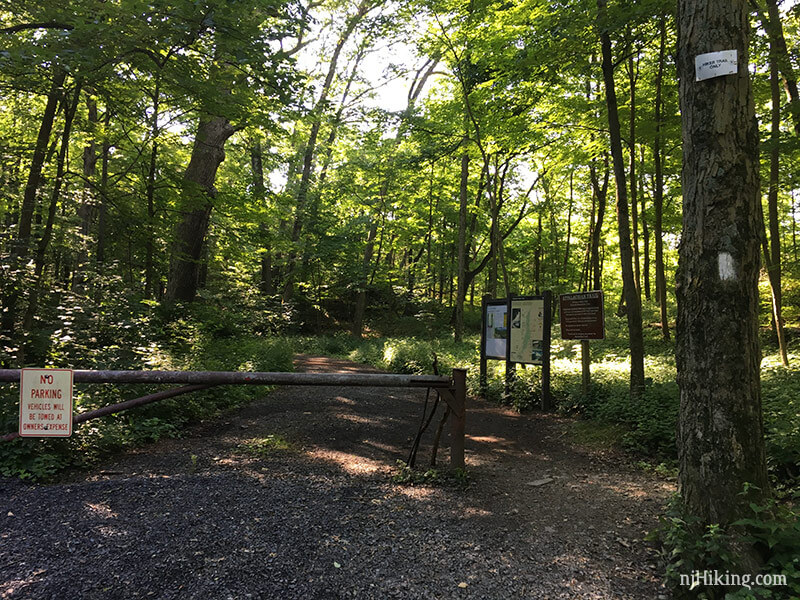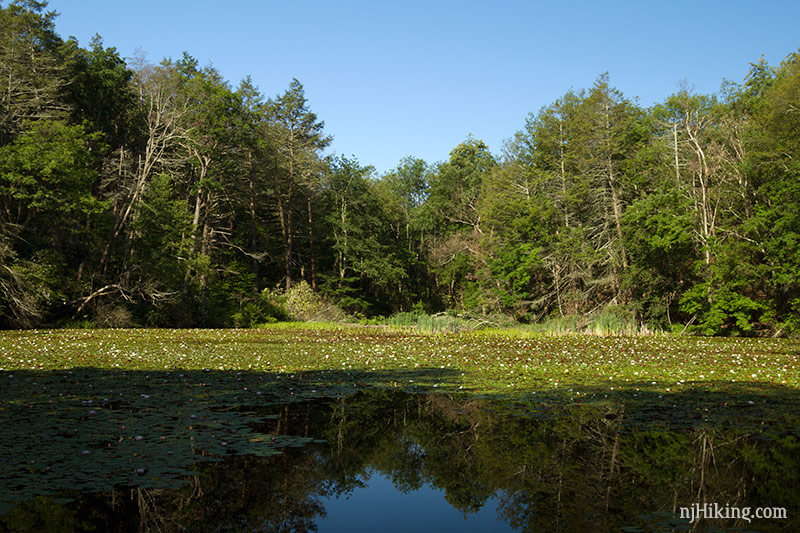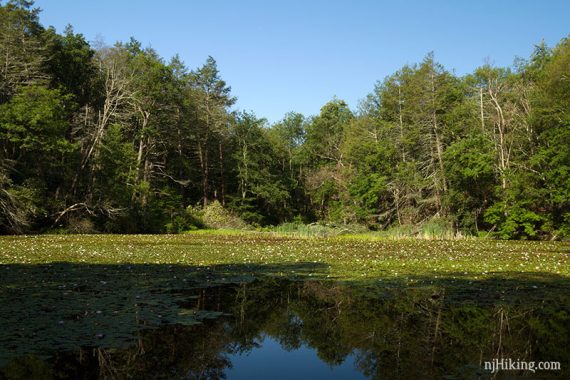 The Appalachian Trail climbs steadily on a rocky trail with a rock-hop over Eureka Creek.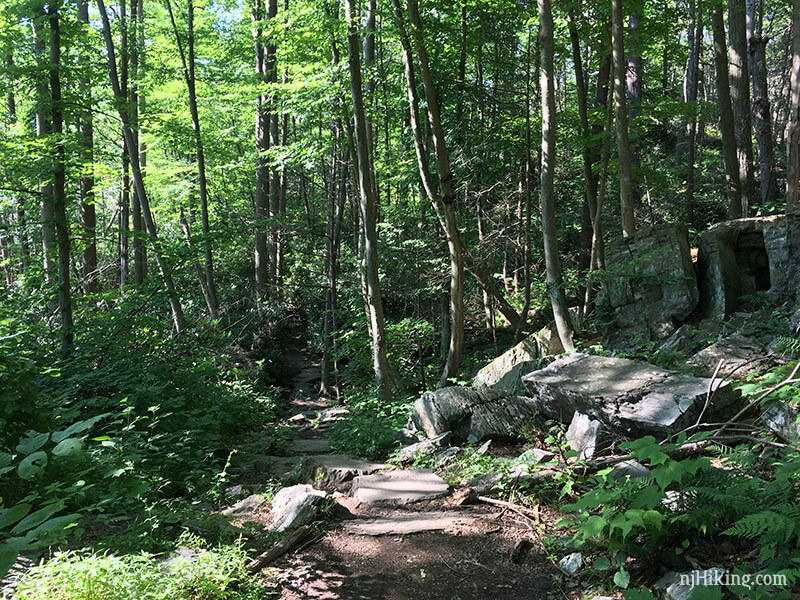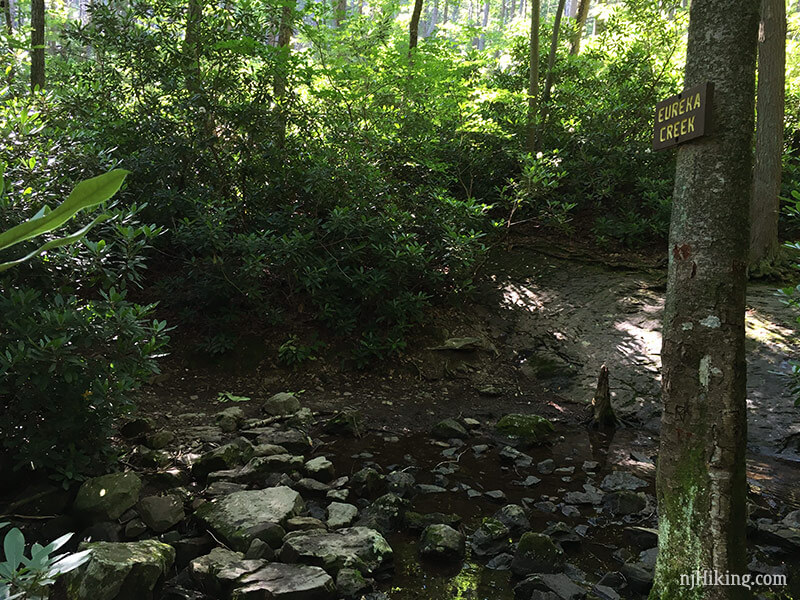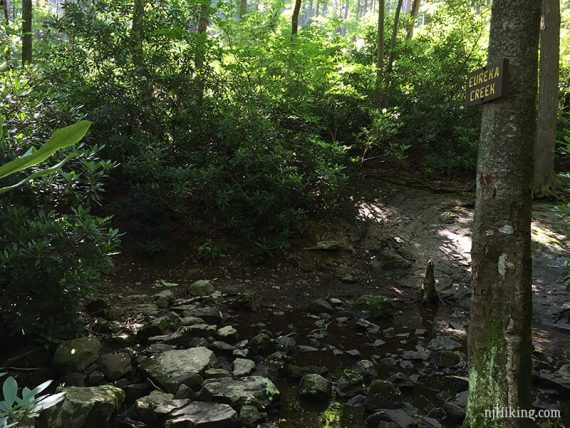 Get a glimpse of Jersey's Mt. Tammany from the first overlook. Continue heading up on a rocky trail with plenty of rhododendron along the way.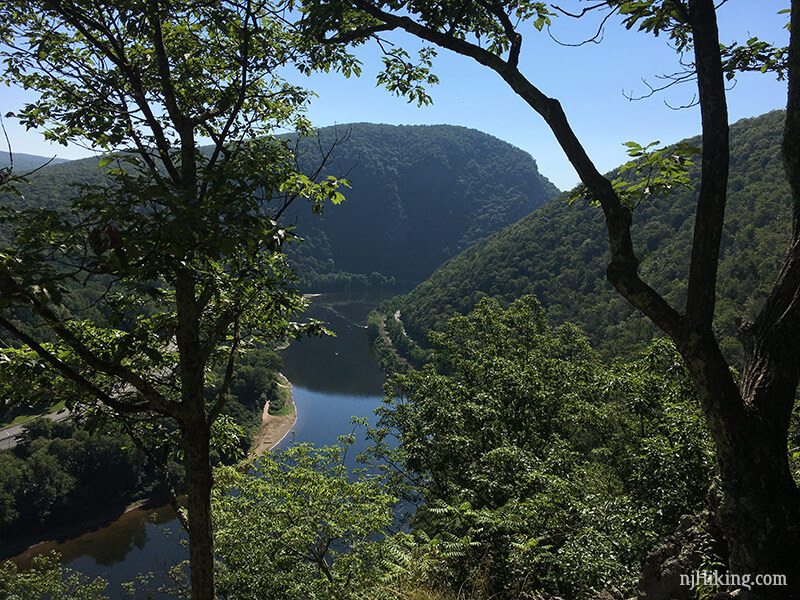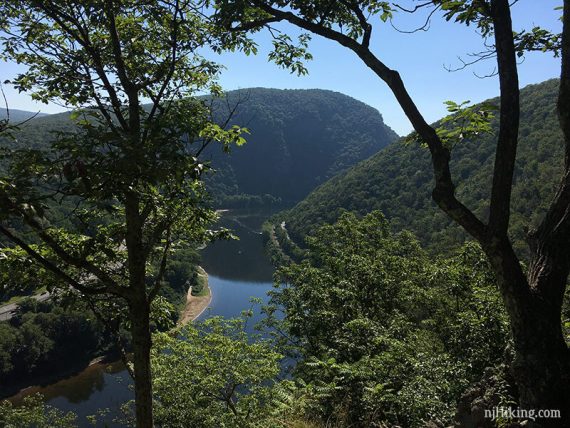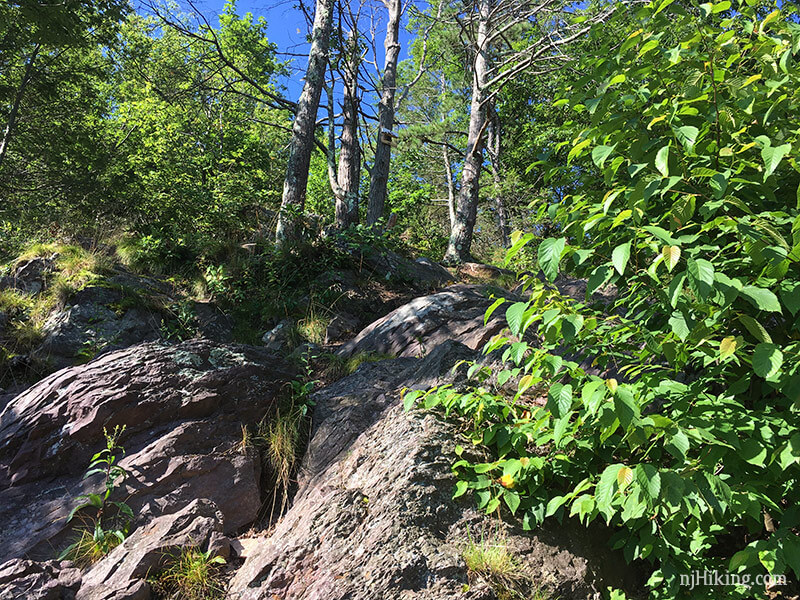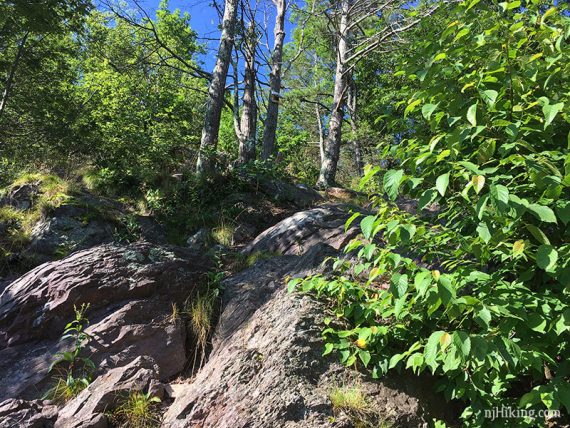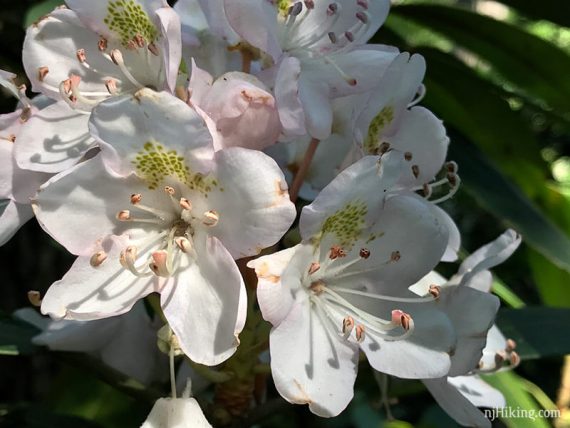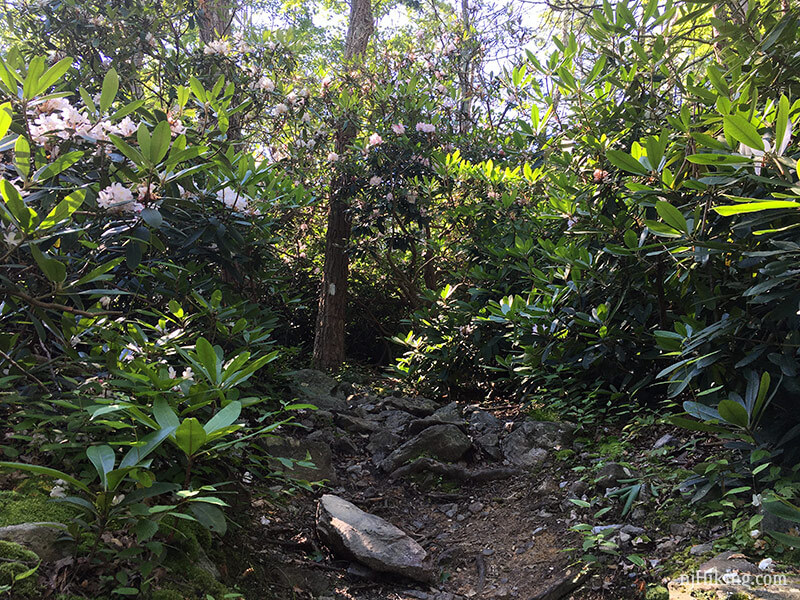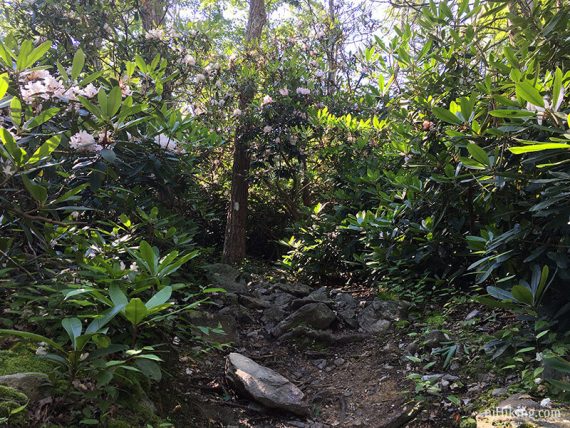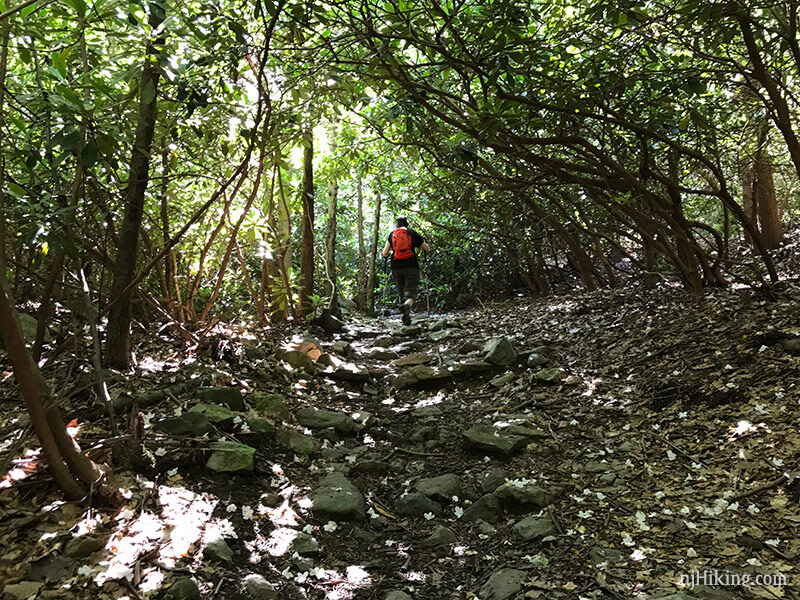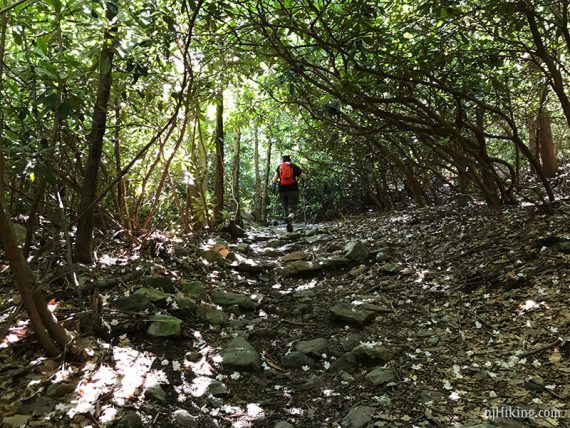 New Jersey's Mt. Tammany seen from the main overlook on Mt. Minsi.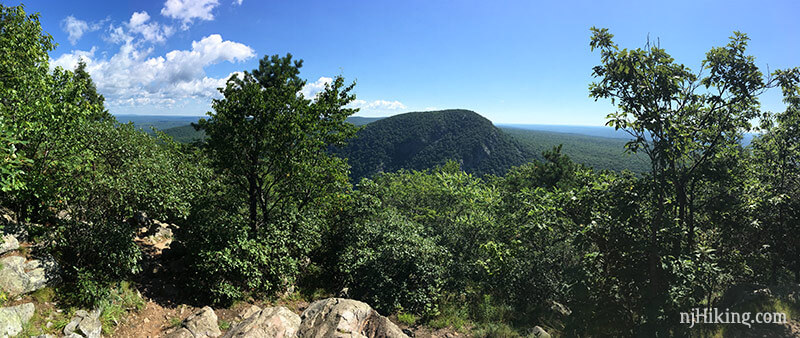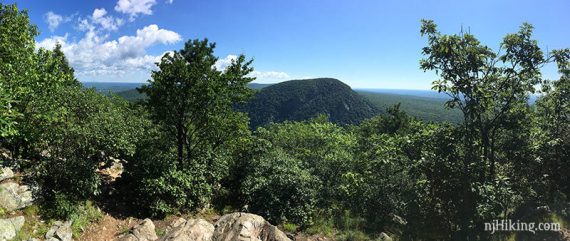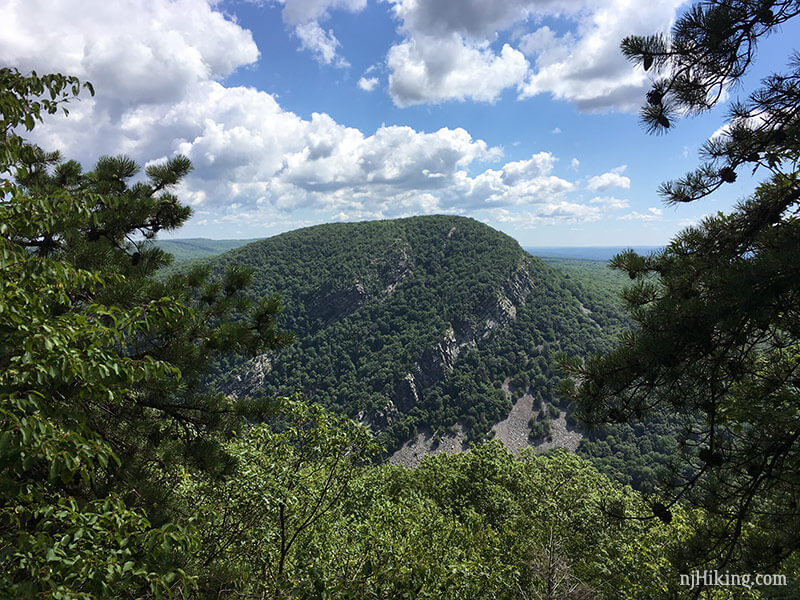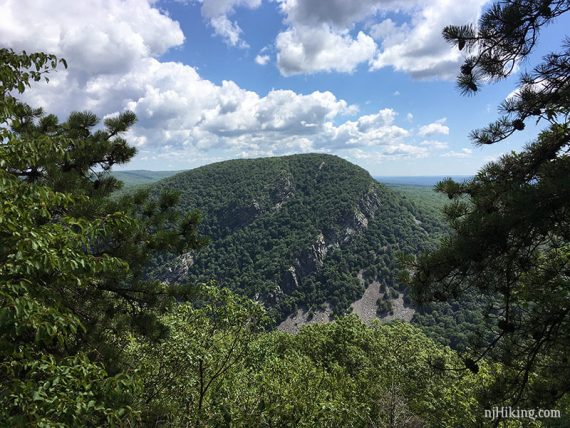 Peek over the trees for views across Pennsylvania and New Jersey.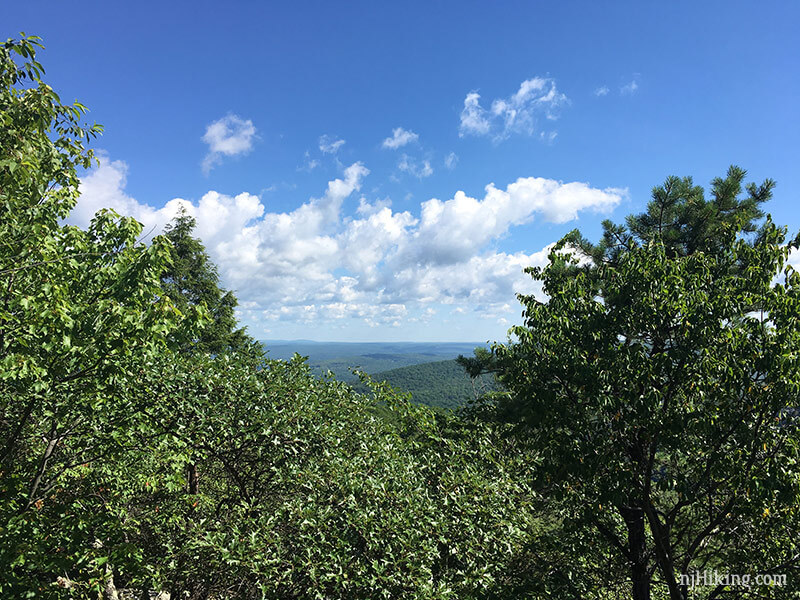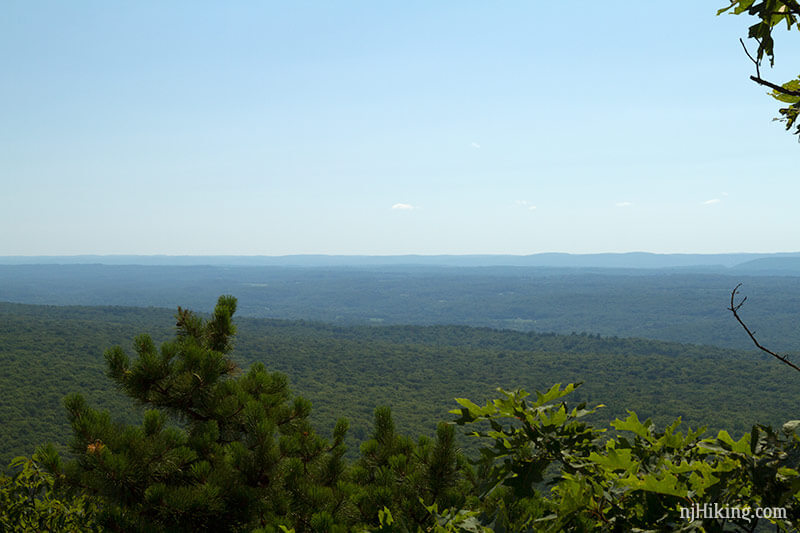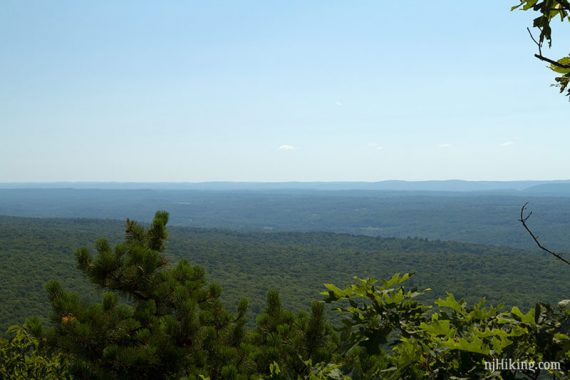 With binoculars, a monocular, or a telephoto lens, try to spot hikers on Mt. Tammany – the treeless area towards the right in this photo, and a zoom in the pic below.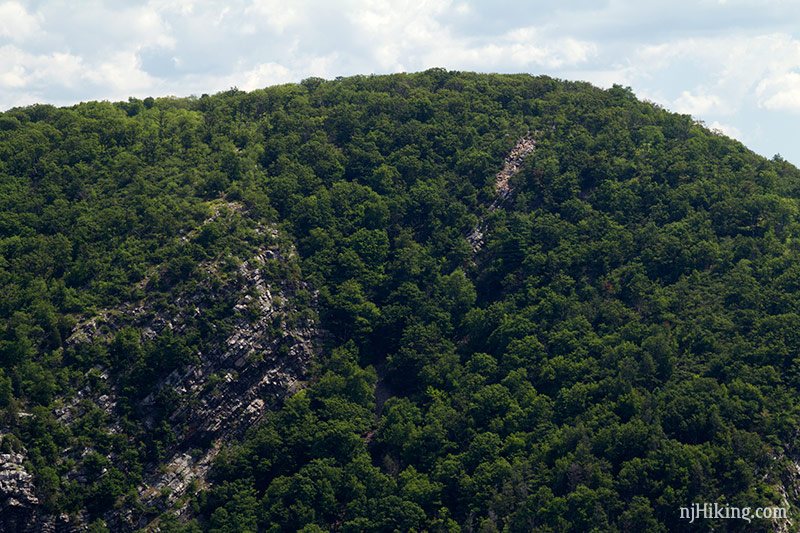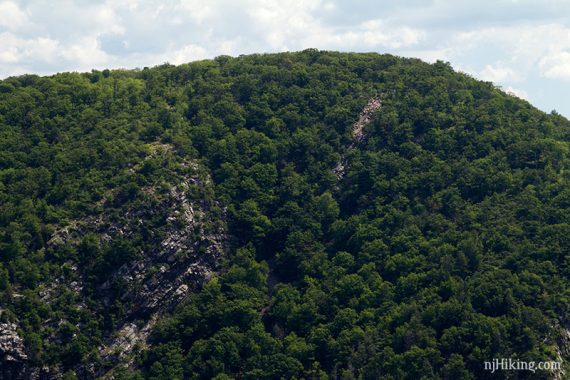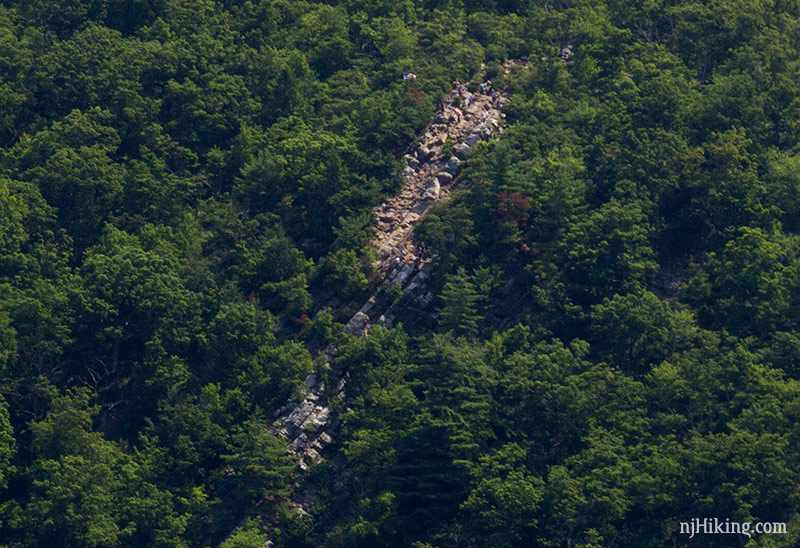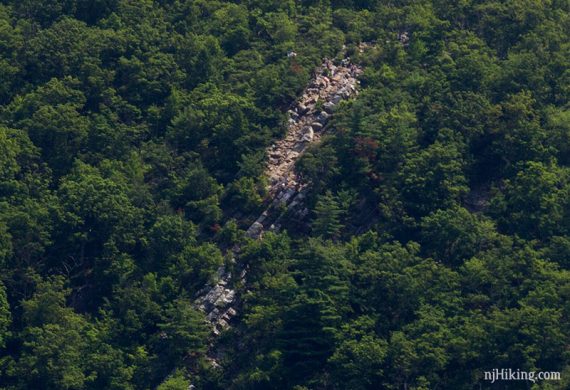 This is the turnaround point for many people, but keep going uphill to a third overlook past the summit for a view east into NJ (left) and PA (right) split by the Delaware River.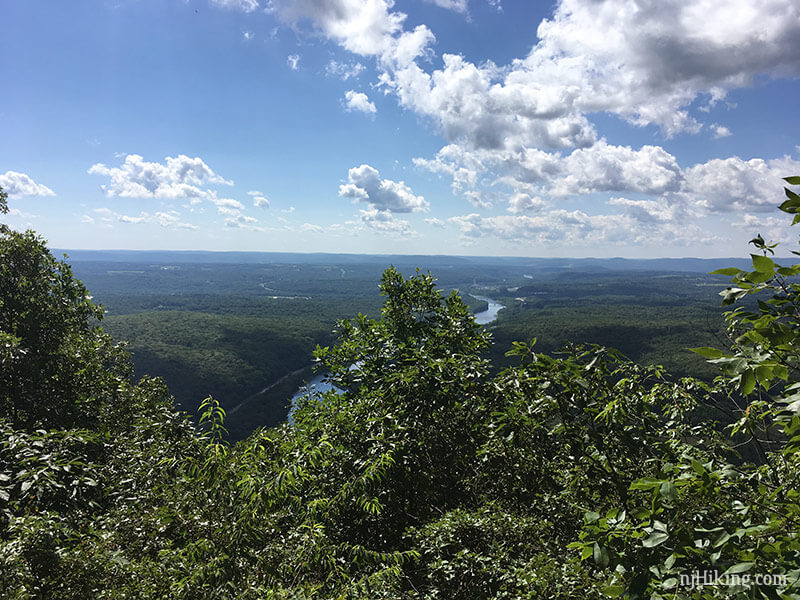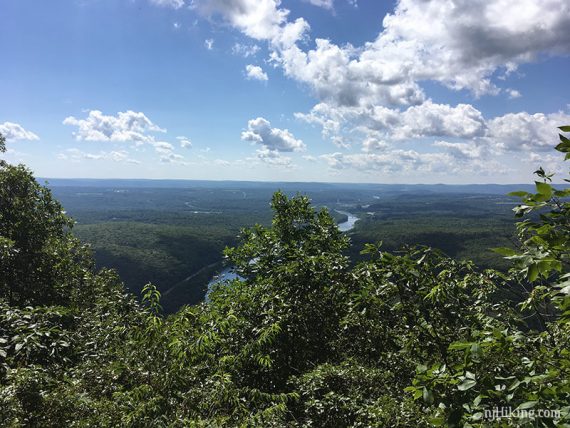 We took the Mt. Minsi Fire Road for the return trip. It's actually rockier in spots than this shows, with somewhat tedious ankle-roller sized rocks… but is not as rocky as the AT.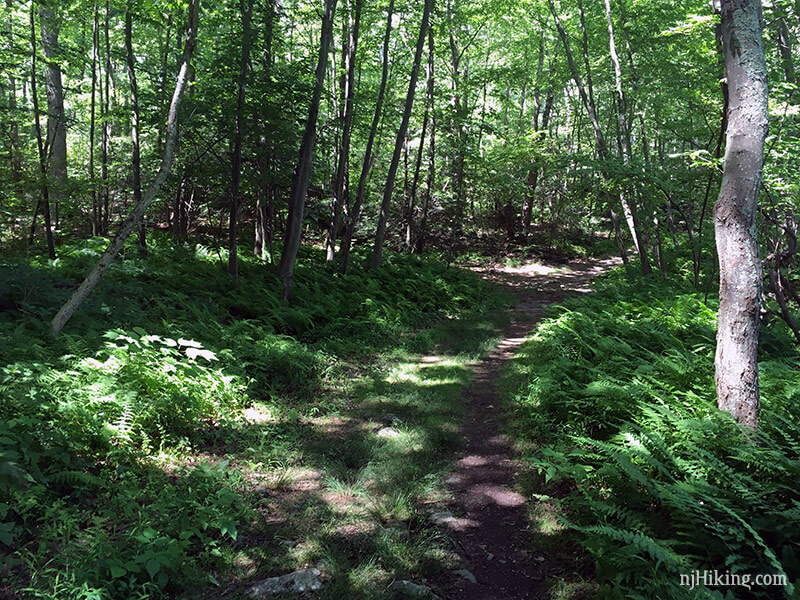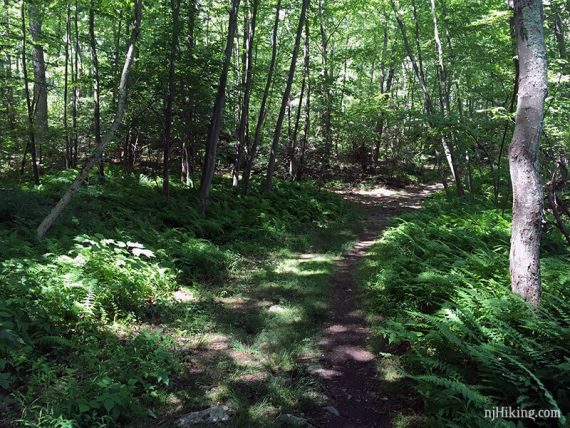 We like to take an alternate route back that leaves the fire road and passes by Table Rock – a large flat rocky area.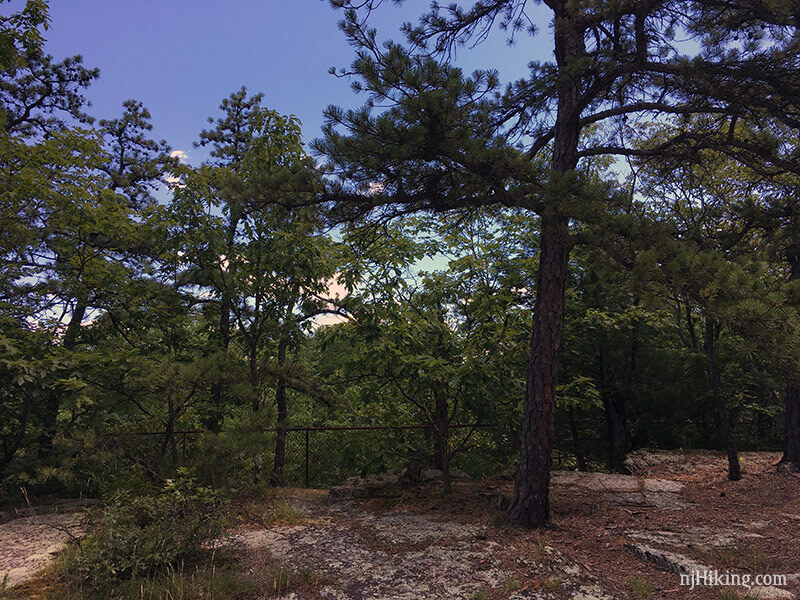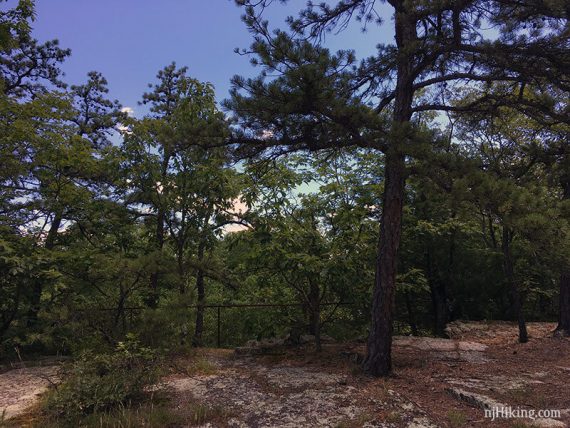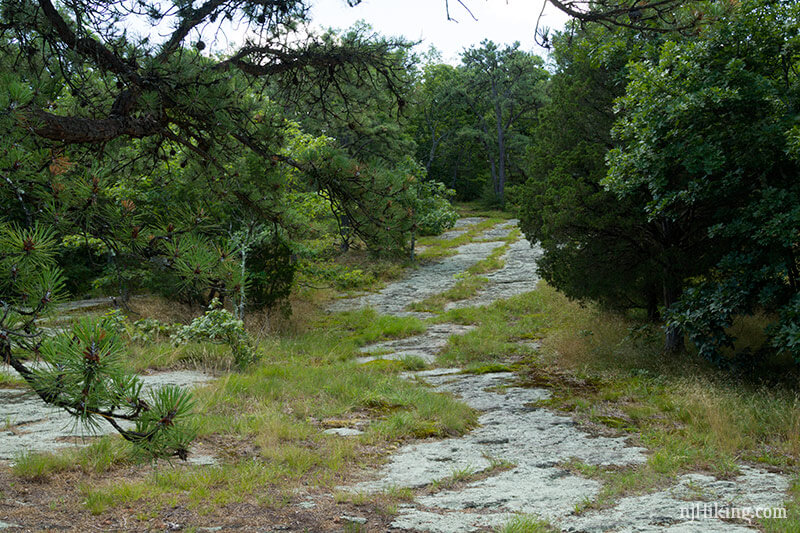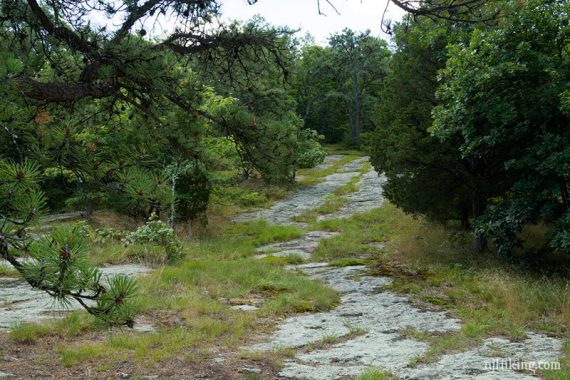 This trail is unmarked and can be a little faint in spots before ending up at the back of Lake Lenape.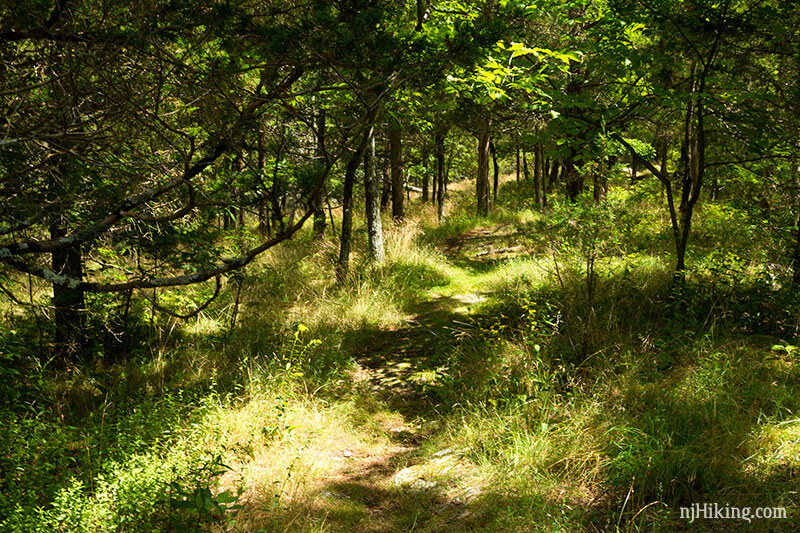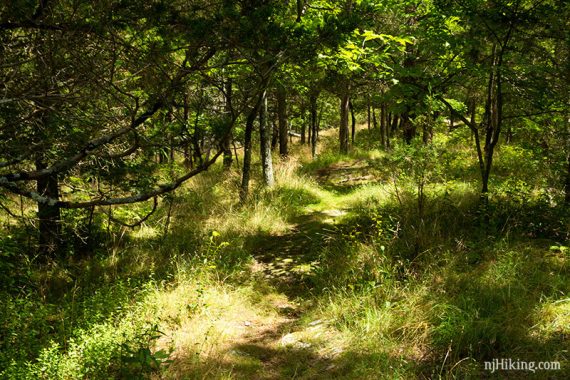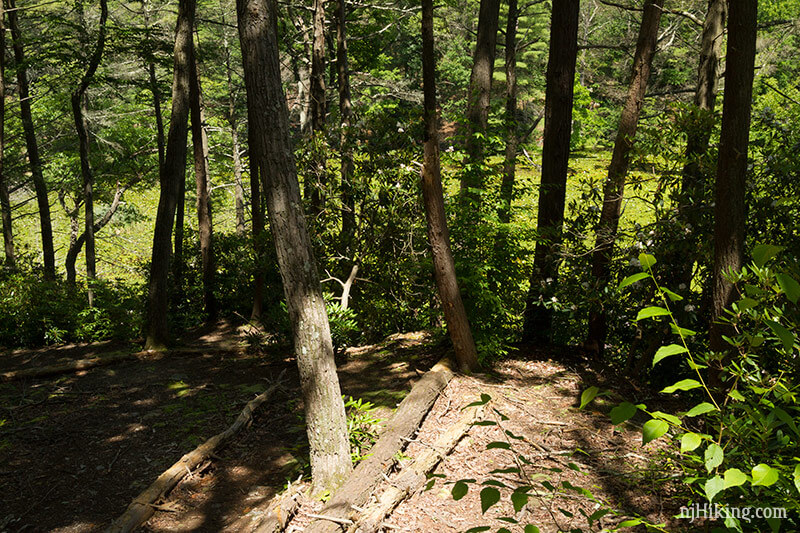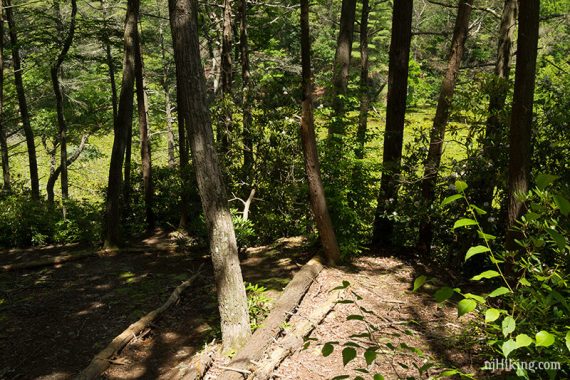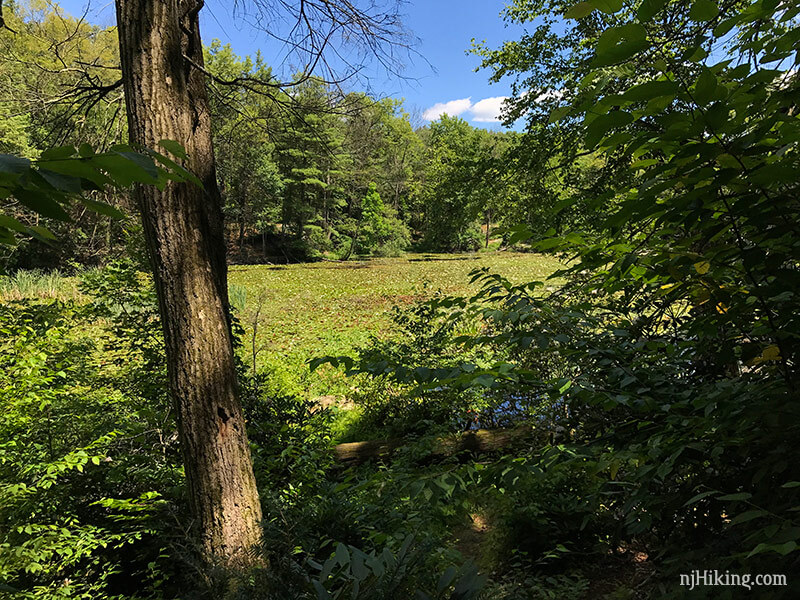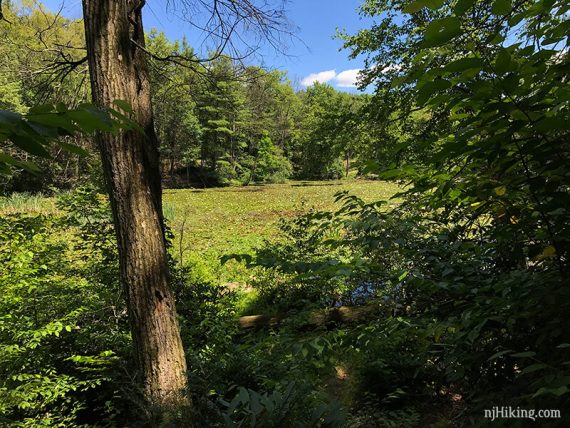 Squeeze through a rhododendron tunnel around the back of the lake before ending up at the parking lot.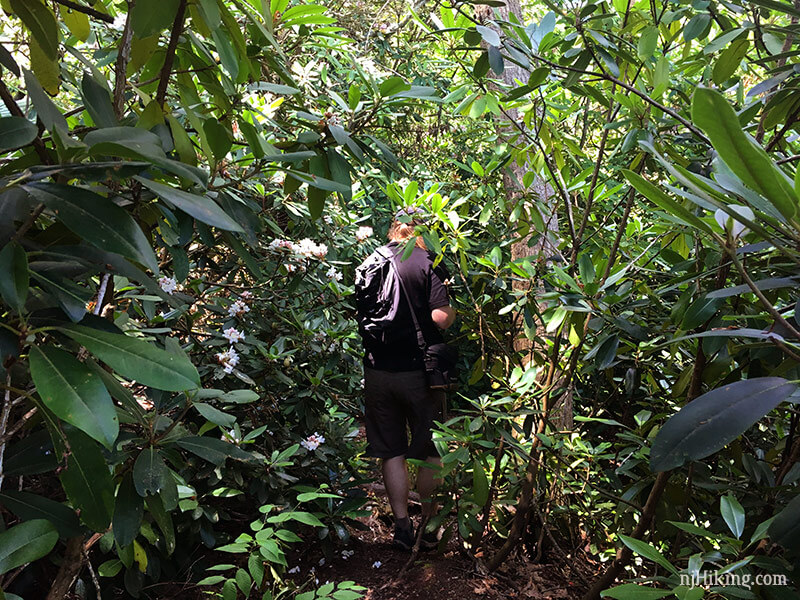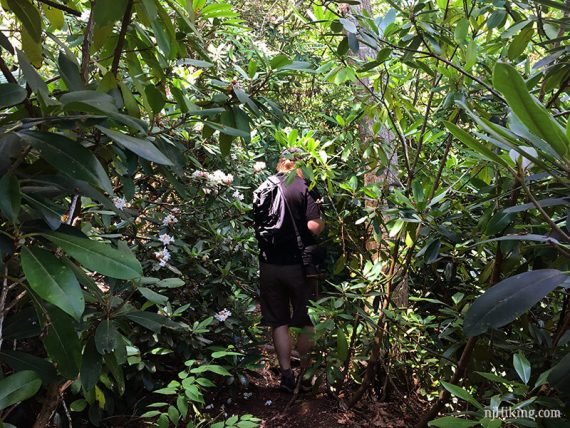 After hiking Mt. Minsi, we checked out a few of the scenic stops along Rt. 611 on the way back to New Jersey.
Point of Gap Overlook
It's always worth a stop here for a look up at Mt. Tammany from a large parking lot. Try to spot the profile of a Native American in the cliff and hikers on the summit with a zoom or binoculars.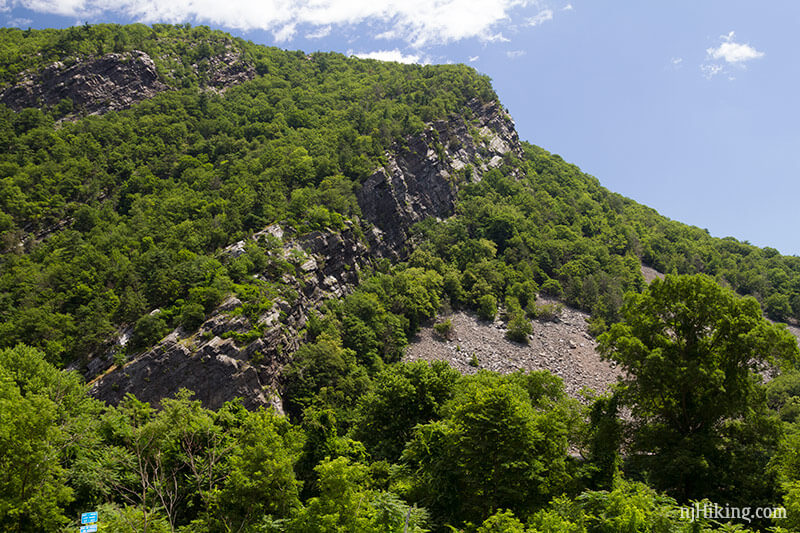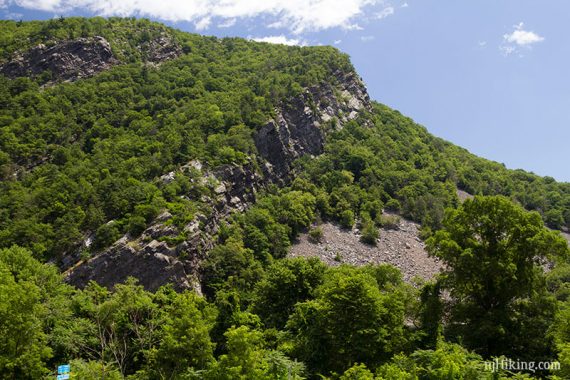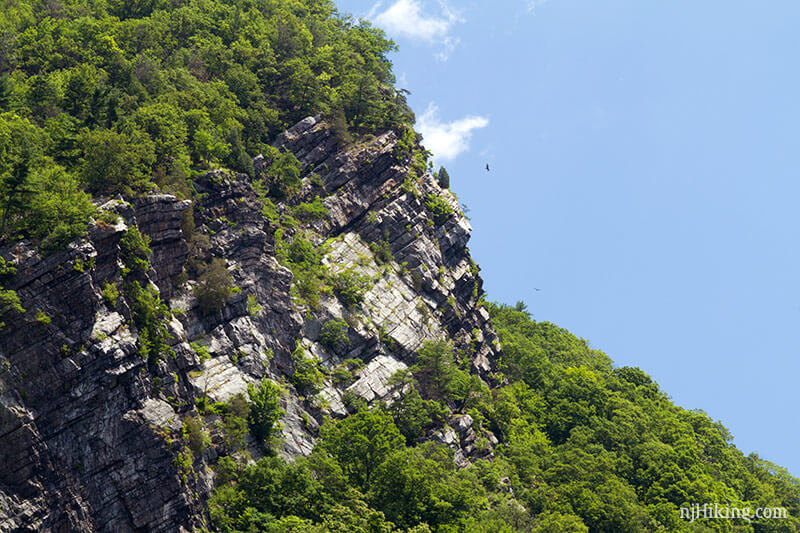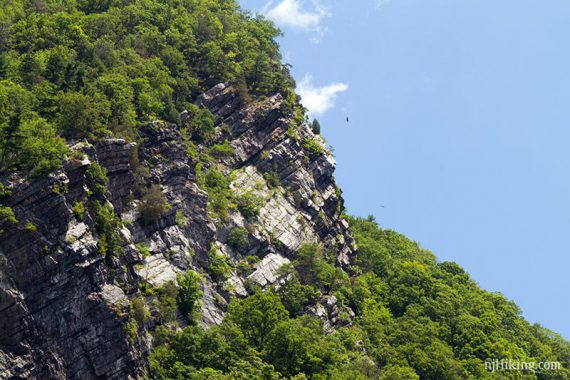 Have you ever hiked Mt. Tammany and scrambled down the rocks at the viewpoint? This is what you are dangling off of: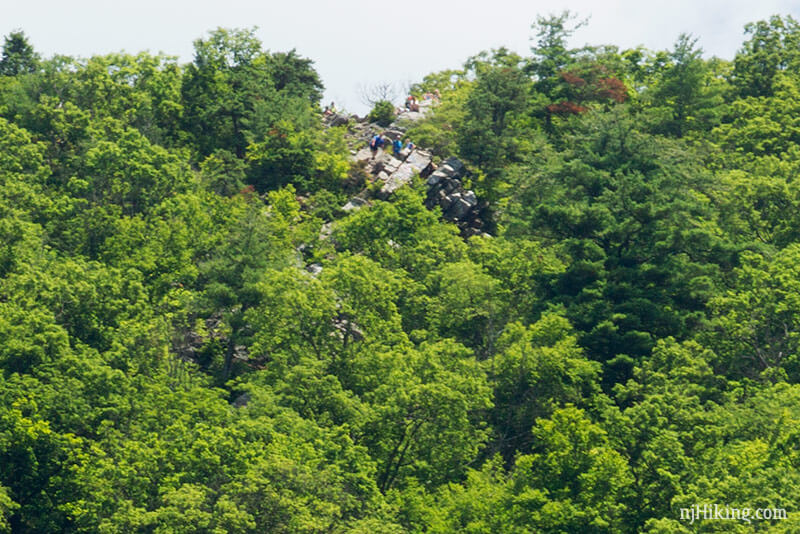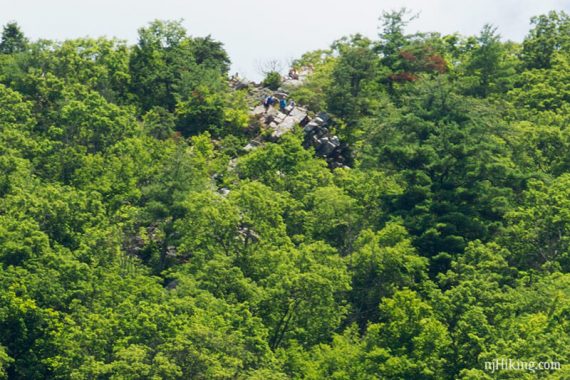 Cold Air Cave
A short walk from an unmarked pull-out leads to a cave with cold air blasting from it. This is a quick but interesting stop that is sadly covered in graffiti.
Do not venture into the cave in order to protect bats from white nose syndrome (all area caves are closed due to this). [N40° 57.825′ W75° 07.342′]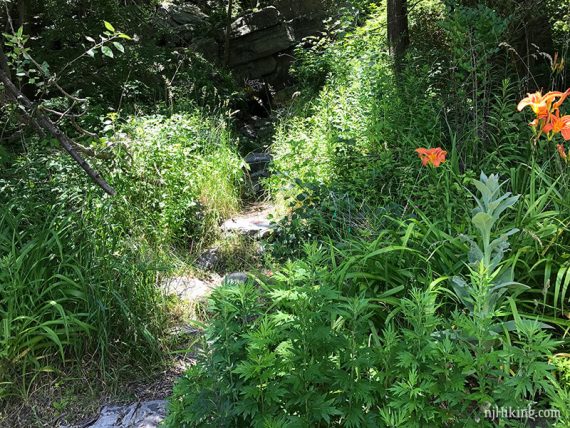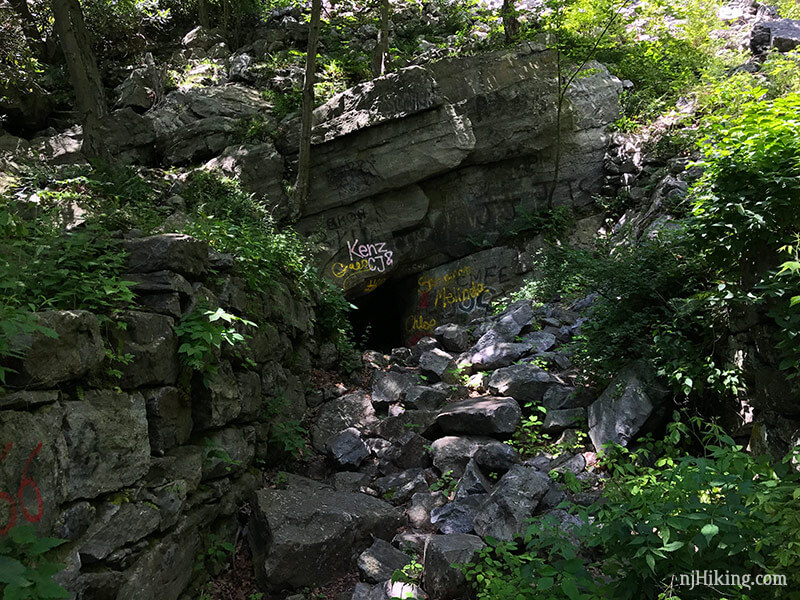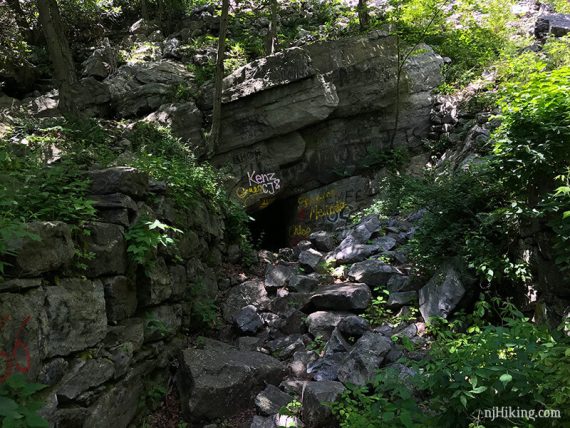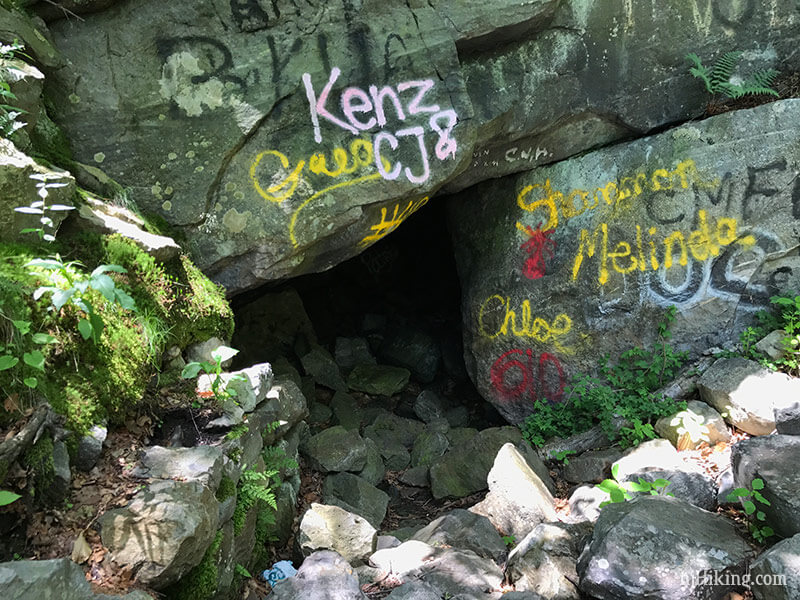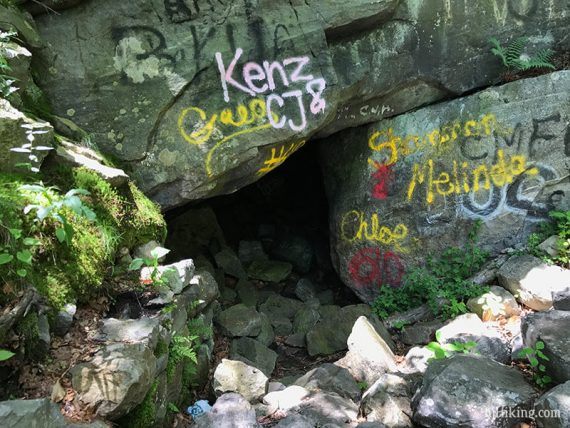 Standing in the entrance looking in, and looking back out.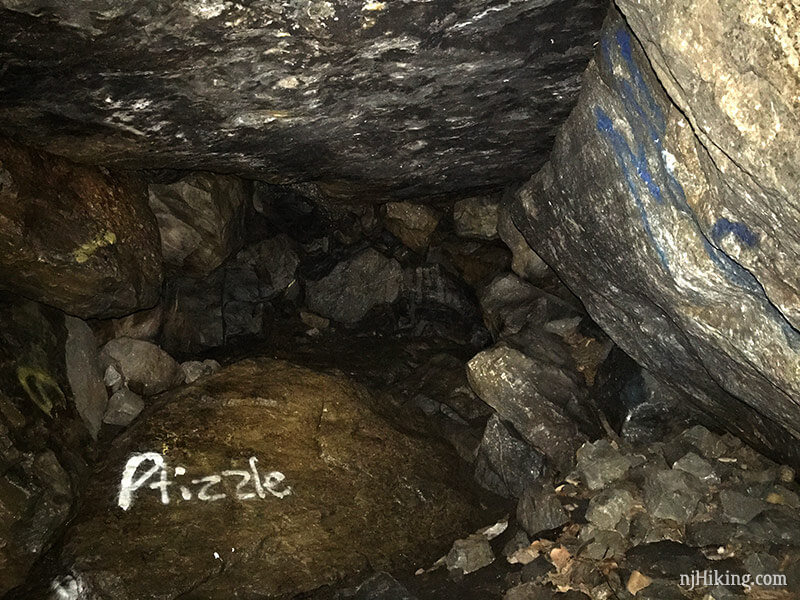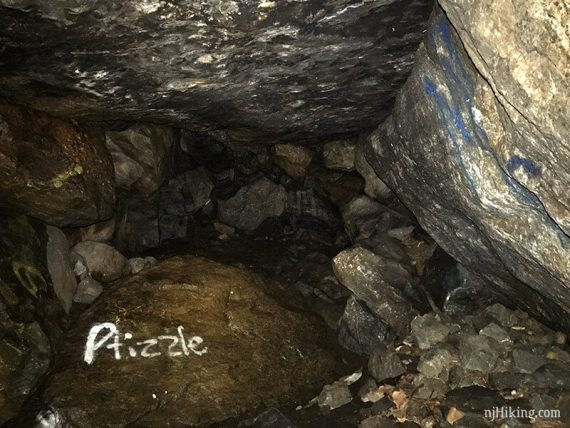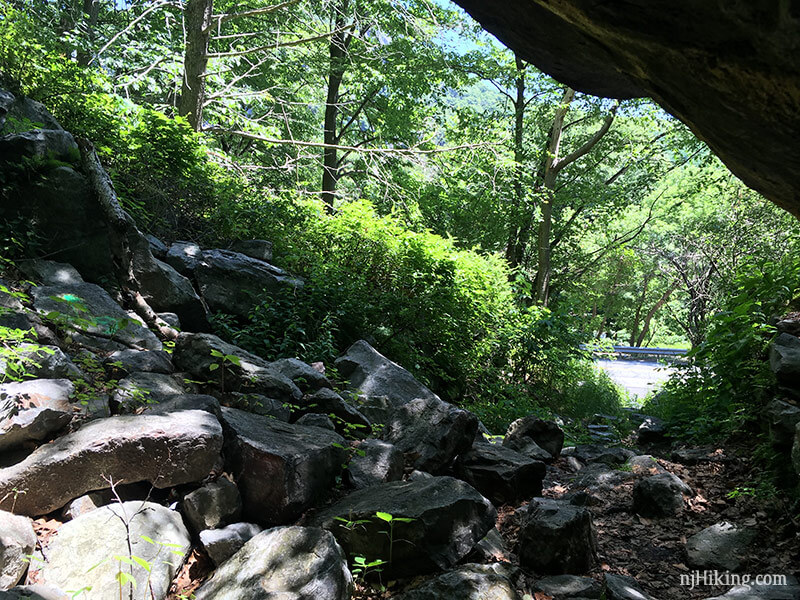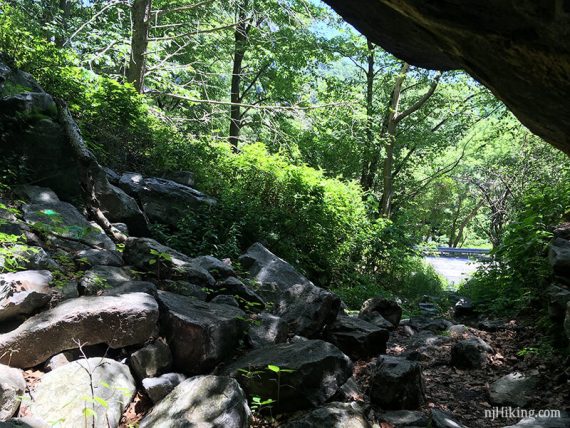 Slateford Falls
We toyed with the idea of hiking down to find the falls that we'd seen on a post about Slateford Creek Waterfalls, so we turned right onto National Park drive off of 611.
The small pull-out was full (~3 cars) and ice cream was starting to summon us… so we opted for the easier-access falls further down the road [N40° 56.823′ W75° 07.632′].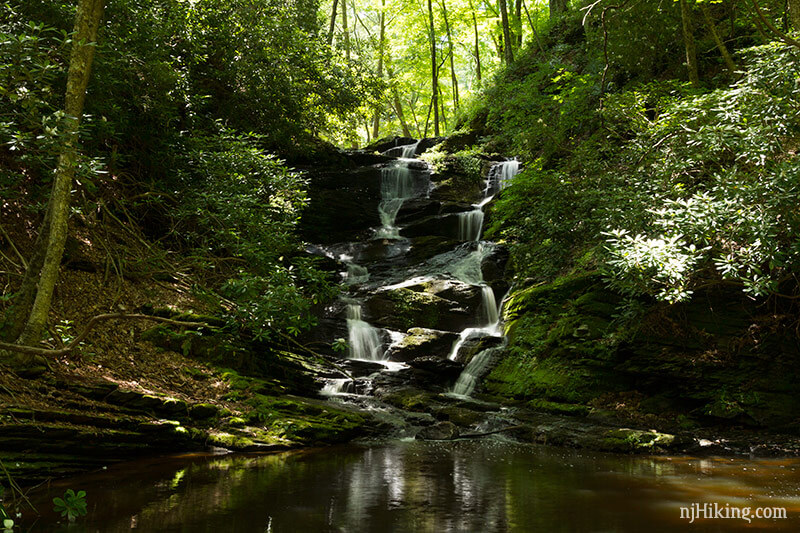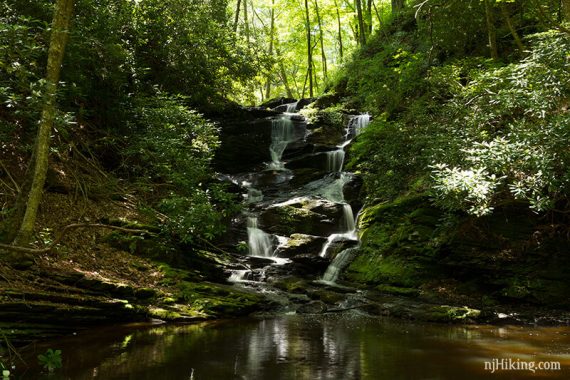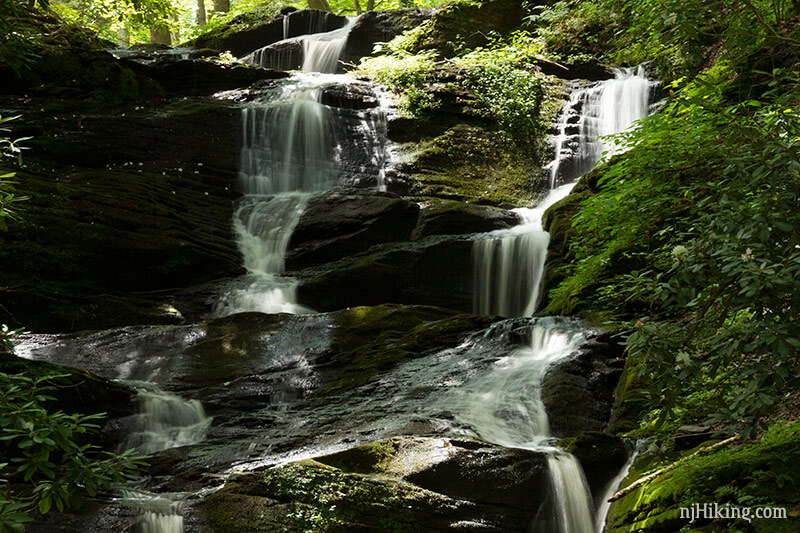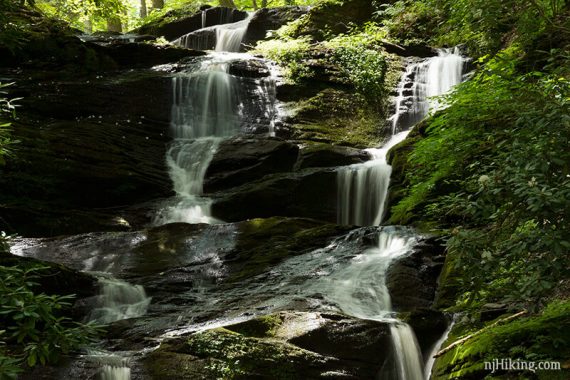 A very short walk from roadside parking brought us to a pretty waterfall.
Post-hike: Our trusty Hikemobile II made a beeline down 611 for delicious homemade ice cream at Kelly's. Huge cup of green mint chip for me – always has to be the green kind, it tastes better – and Tom had some sort of banana chocolate milkshake concoction.