The Vortex Optics Solo 10×25 Waterproof Monocular is a compact and lightweight (6 oz.) alternative to binoculars with a good balance of function, size, and price.
Note: This is our own purchase and was not supplied by any company for review.
We have an old basic pair of compact binoculars that 99% of the time stayed in our backpack unused (if we'd actually put it in there).
They weren't big or heavy but because we needed to take them out, open them up, adjust the distance of the two eyepieces to share between us – all just to take a quick look at something… somehow meant we seldom did.
Then we saw a monocular mentioned on a hiking show and the light bulb went off.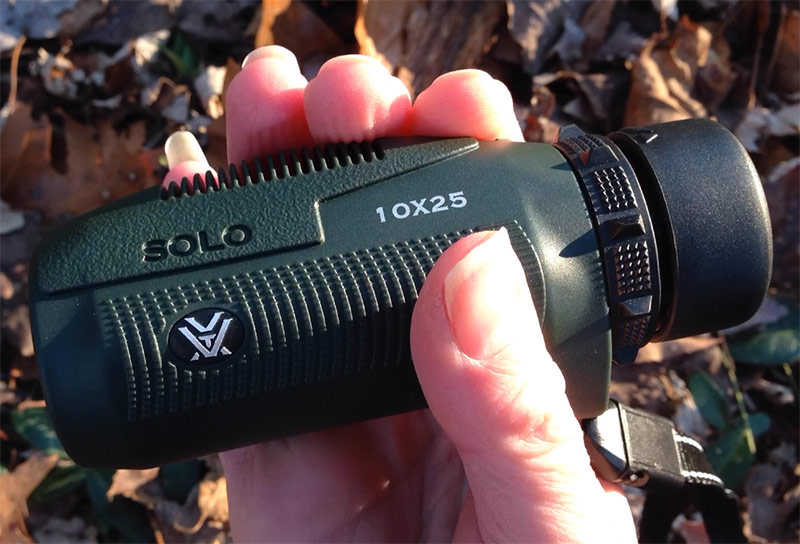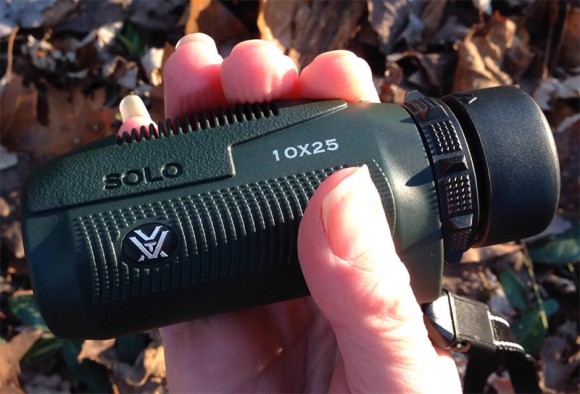 We just wanted a simple way to answer: "Hey! what's that over there?" without much fuss.
A monocular seemed like the solution.
We researched quite a bit to find one that was rated well and met our simple criteria:
Good, basic optics – but nothing crazy
Small, lightweight
Around 50 bucks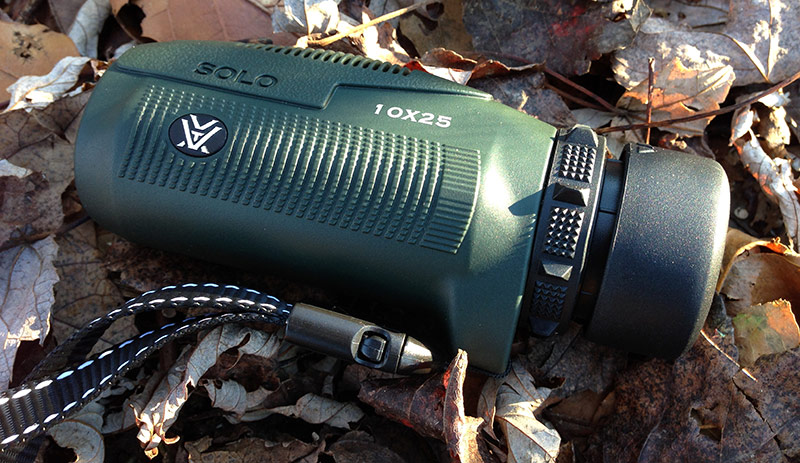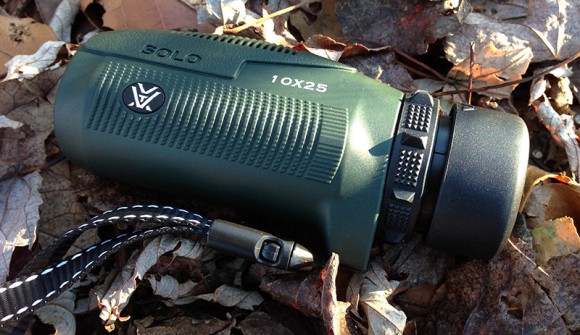 We settled on a Vortex Optics Solo 10×25 Waterproof Monocular and have been very happy with it. (Note the price has since increased a bit in the years since we bought this.)
It came with a carry pouch with a snap closure to attach to a belt or camera strap, a sturdy lanyard neck strap, and a cleaning cloth.
The monocular is a tiny 4.5 inches long and 6 oz. and is barely noticeable in a pack and or clipped on a belt.
It's not the same as a good set of binoculars – but it's not meant to be.
Because the monocular is more accessible, we actually use it frequently to take a closer look at those deer or to determine 'yup, that is a blue heron" across the canal.
Check out the Vortex Optics Solo 10×25 Waterproof Monocular.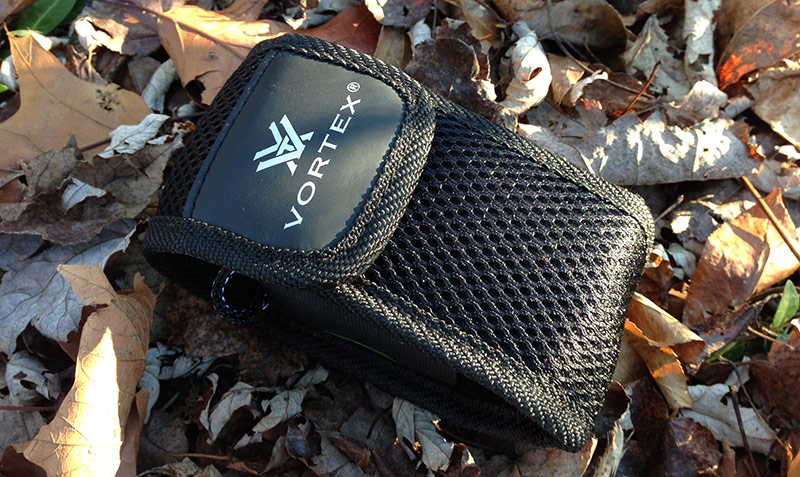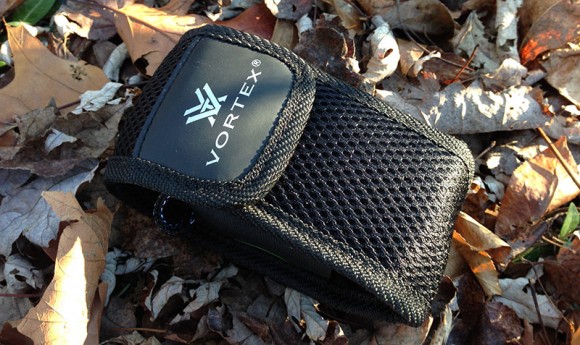 Update, December 2020
I still carry this on pretty much every hike. However, we did decide to get a pair of binoculars for better wildlife spotting for a trip last summer to Alaska.
We opted for an affordable not-too-fancy waterproof binocular that floats (and screaming yellow to be visible!) because we planned on kayaking a fjord and figured we could use them when we kayaked here in Jersey too.
They were perfect and exactly what we needed for this trip but I was glad I brought the monocular too.
The binocs were great for the bus in Denali and kayaking Kenai Fjords but I was sorry I hauled the binocs on the entire Harding Ice Field trail (awesome but spotted no wildlife).
For hiking, it's a lightweight monocular for me.
---
Update, November 2018
Here in Jersey we often use the monocular to determine "shadow, tree stump, or bear?" with those vague dark spots way ahead on the trail.
But this past Fall we hiked in North and South Dakota, and hiking in the Dakotas (Black Hills, Badlands, and Theodore Roosevelt NP) means bison.
Lots and lots of bison.
Bison nonchalantly sitting by the trail. Bison camouflaged in high brush. Bison lounging motionless and eyeing you around every corner.
I can't even begin to describe how useful this was to quickly scan the route ahead to play "shadow or bison?" so we could swing a WIDE berth accordingly.
---
Update, November 2017
Still going strong after three years with no sign of wear, even on the pouch. I clip it to my pack shoulder strap on just about every hike and even used it to watch a hawk that decided to hang out in our backyard for a while.
Update, October 2015
After using this for nearly a year, it has come in handy multiple times and is barely noticeable when attached to a belt or our camera strap.
On a recent hiking trip in Colorado, we used it all the time to check out marmots or elk or just scan across a valley searching for wildlife.
[Original review: Dec 2014]