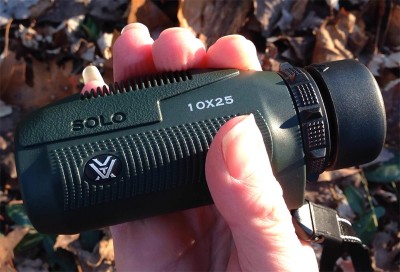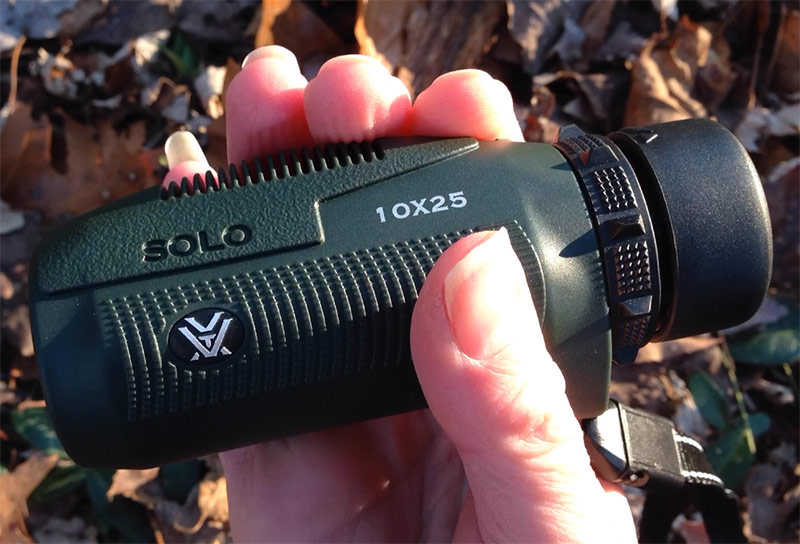 The Vortex Optics Solo 10×25 Waterproof Monocular is a compact and lightweight (6 oz.) alternative to binoculars with a good balance of function, size, and price.
Note: This is our own purchase and was not supplied by any company for review.
We have an old basic pair of compact binoculars that 99% of the time stayed in our backpack unused (if we'd actually put it in there).
They weren't big or heavy but because we needed to take them out, open them up, adjust the distance of the two eyepieces to share between us – all just to take a quick look at something… somehow meant we seldom did.
Then we saw a monocular mentioned on a hiking show and the light bulb went off. We just wanted a simple way to answer: "Hey! what's that over there?" without much fuss. A monocular seemed like the solution.
We researched quite a bit to find one that was rated well and met our simple criteria:
Good, basic optics – but nothing crazy
Small, lightweight
Around 50 bucks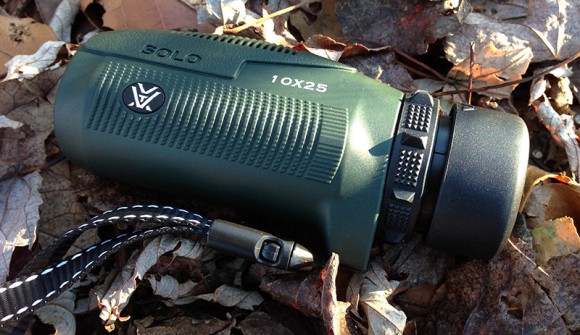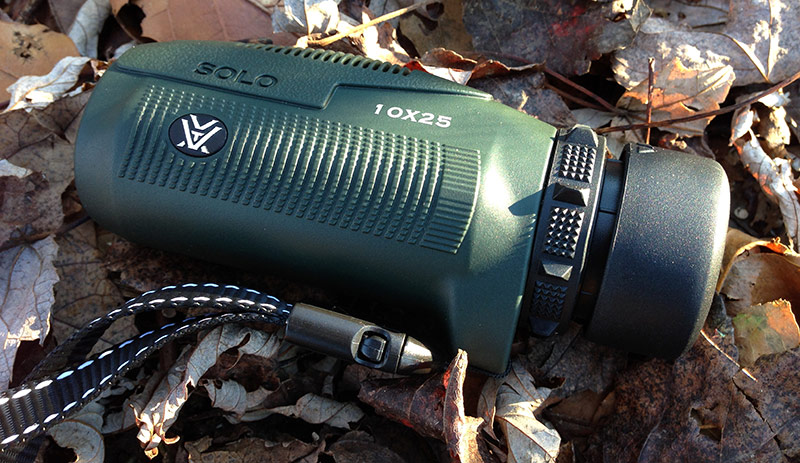 We settled on a Vortex Optics Solo 10×25 Waterproof Monocular and have been very happy with it.
It came with a carry pouch with a snap closure to attach to a belt or camera strap, a sturdy lanyard neck strap, and a cleaning cloth. The monocular is a tiny 4.5 inches long and 6 oz. and is barely noticeable in a pack and or clipped on a belt.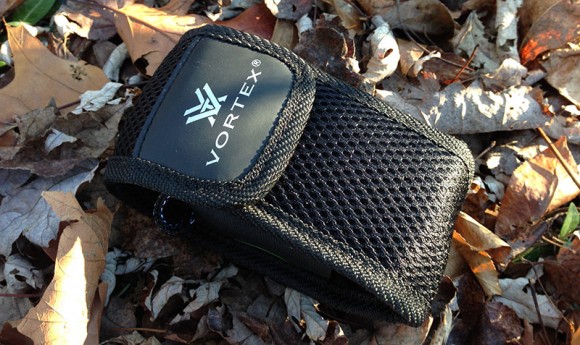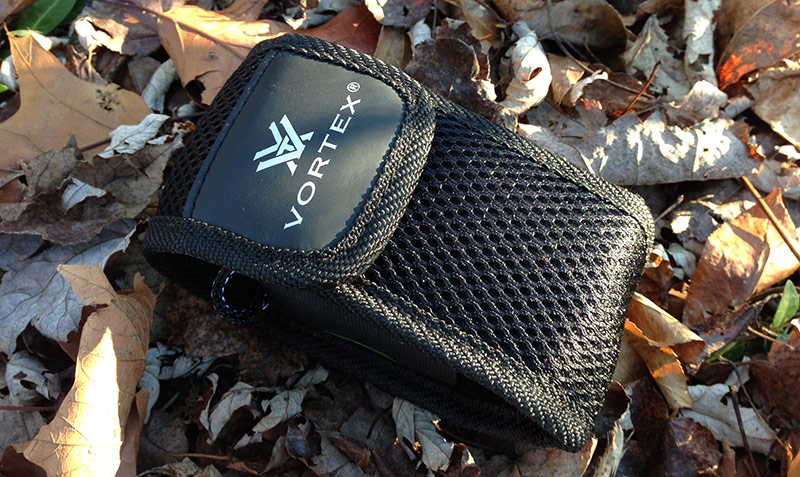 It's not the same as a good set of binoculars – but it's not meant to be. Because the monocular is more accessible, we actually use it frequently to take a closer look at those deer or to determine 'yup, that is a blue heron" across the canal.
Update, November 2017
Still going strong after three years with no sign of wear, even on the pouch. I clip it to my pack shoulder strap on just about every hike and even used it to watch a hawk that decided to hang out in our backyard for a while.
Update, October 2015
After using this for nearly a year, it has come in handy multiple times and is barely noticeable when attached to a belt or our camera strap. On a recent hiking trip in Colorado, we used it all the time to check out marmots or elk or just scan across a valley searching for wildlife. [Original review: Dec 2014]