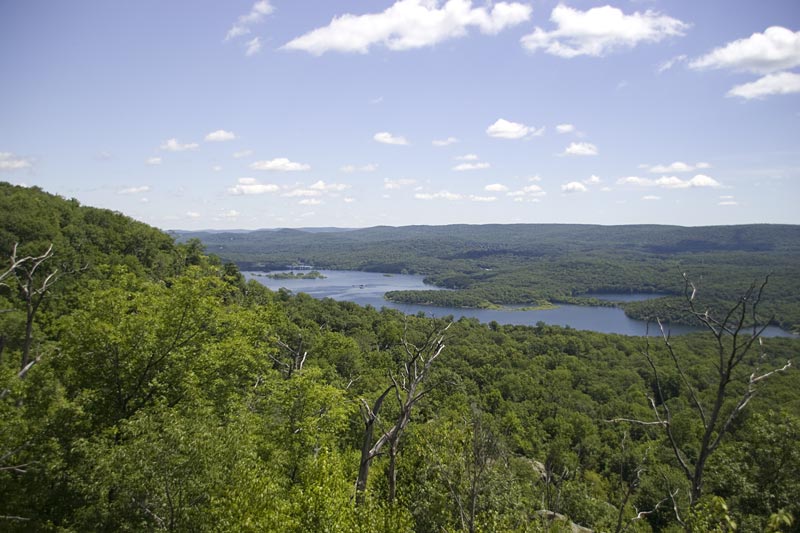 First time hiking one of the most challenging loops in New Jersey.
10 miles; challenging. The first half of this hike is almost constant up or down, with some scrambling sections. Bring plenty of water and lots of snacks!
For detailed hike directions visit our main Stonetown Circular page.
But ohhhhh the views you get for your effort – the Wanaque Reservoir, Monksville Reservoir, NYC skyline, and the surrounding mountains.
You really earn your celebratory after-hike meal with this one (mmm French Fries…).
We did this hike on a perfect, sunny, pleasant, about 78-80 degree day and saw not one person on the trail the entire day. Some ATVs came up the trail behind us but that was it.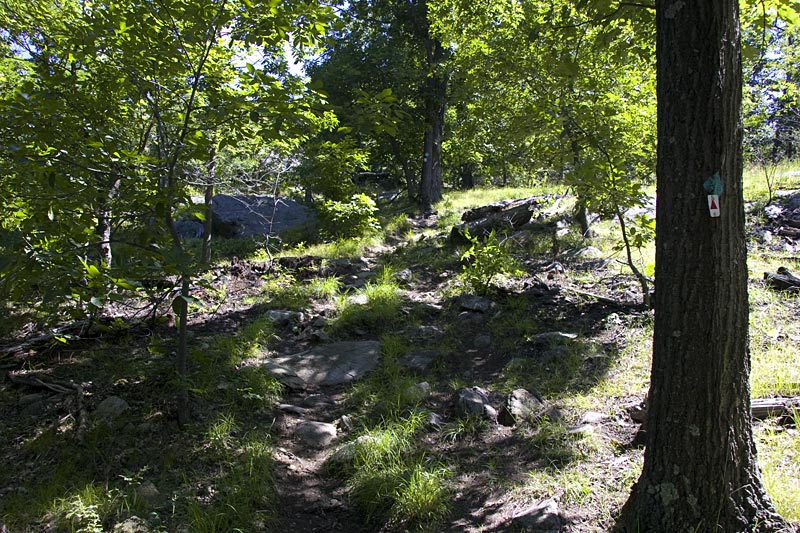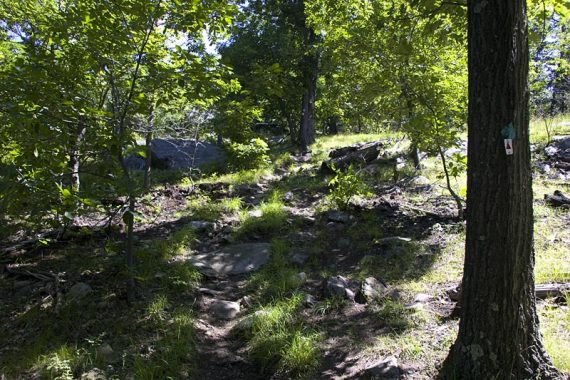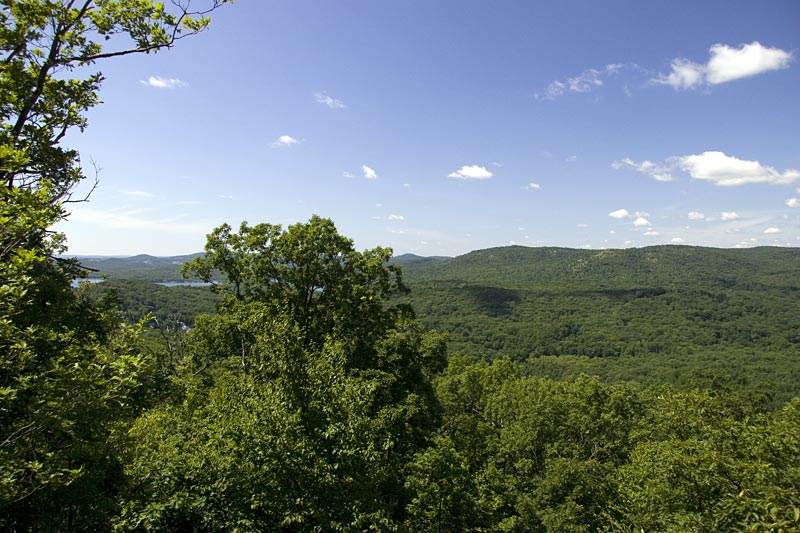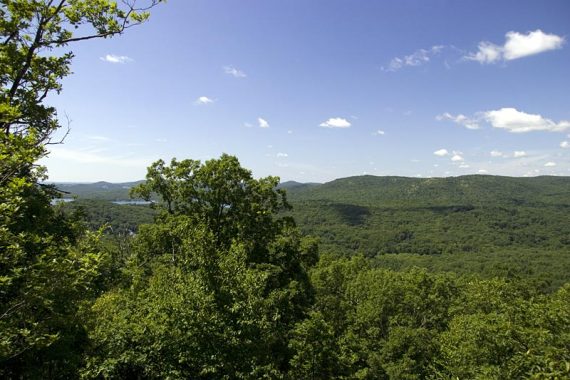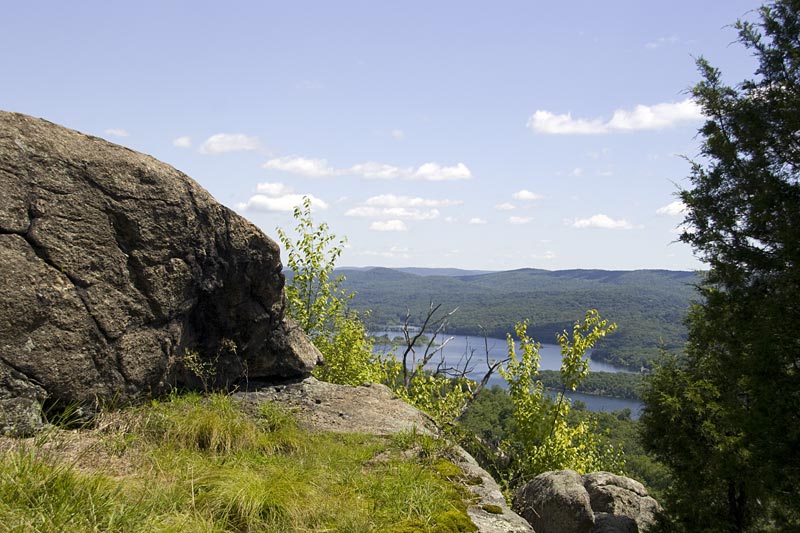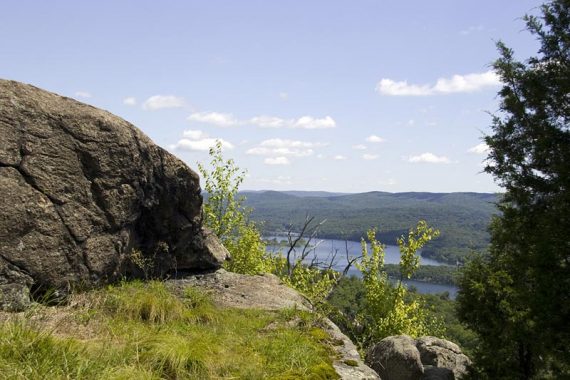 There is a very large jumble of rocks you need to scramble up at one point on the way back, with lots of nooks, almost like little caves.
I headed up first so Tom could take video.
Half-way up I got a whiff of urine and thought "oh nice, someone didn't relieve themselves off trail"… then i got a pungent animal smell.
I continued up, but as my brain was processing the smell and it hit me that it was too strong to just be that an animal used it as a sleeping area – the animal had to be in there.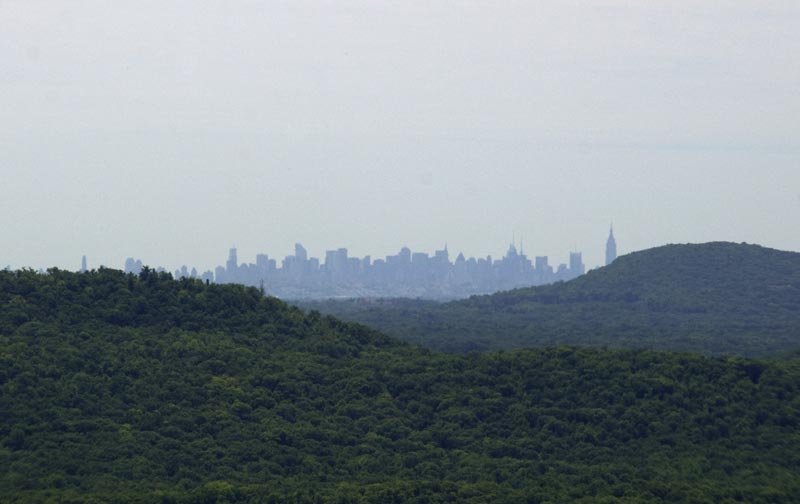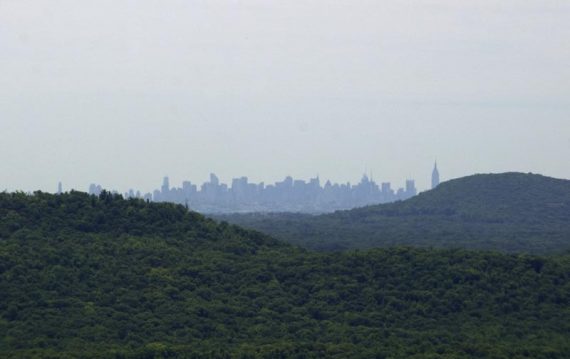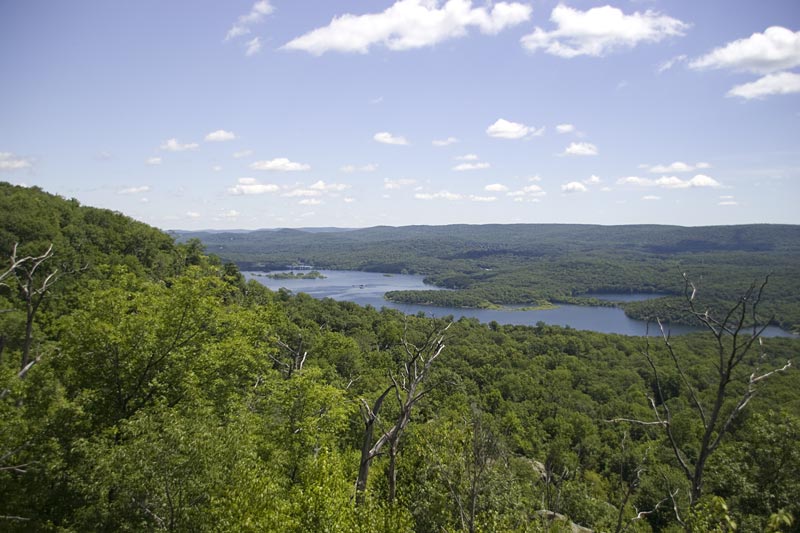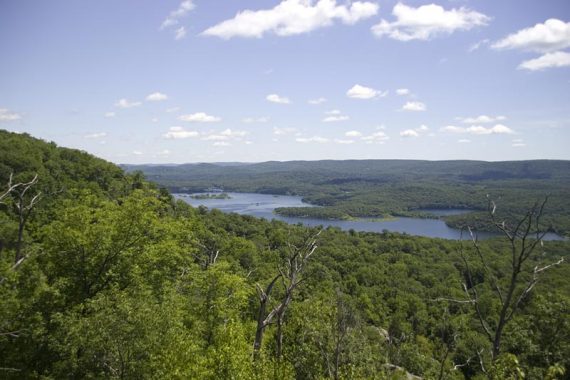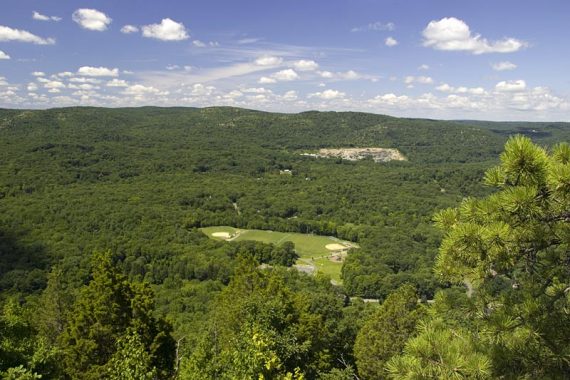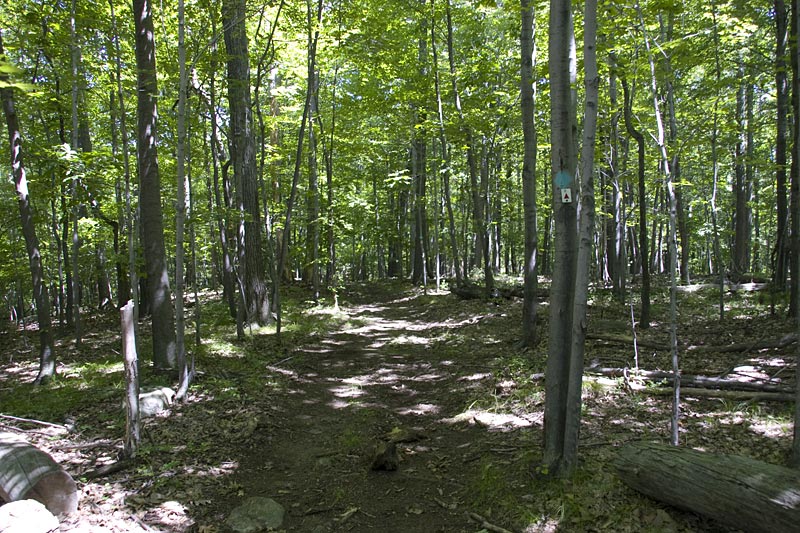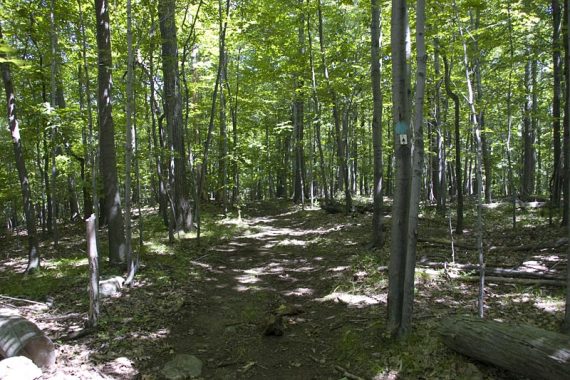 I yelled down to Tom as he was heading up and he's like "OK yeah i smell it too" and hightailed it up.
Online i stumbled onto another hiker's blog and in that same spot they actually heard groans coming from the rocks! Apparently bears frequent that rocky area so be on the lookout.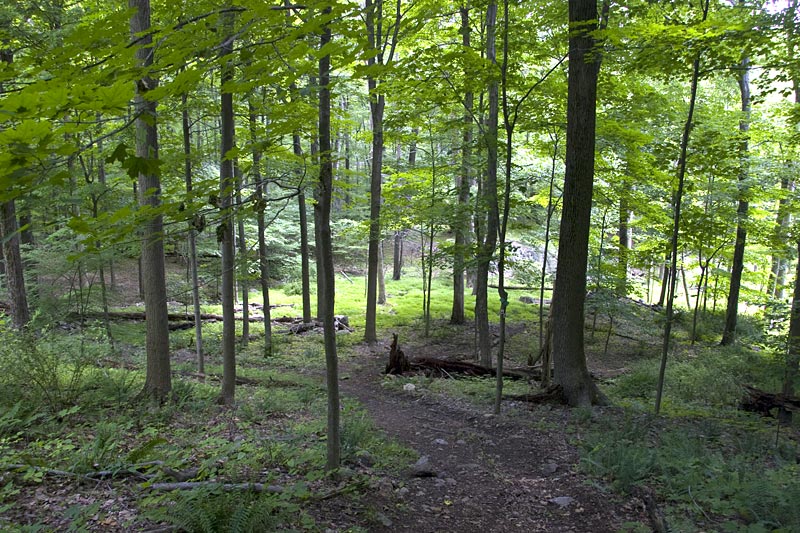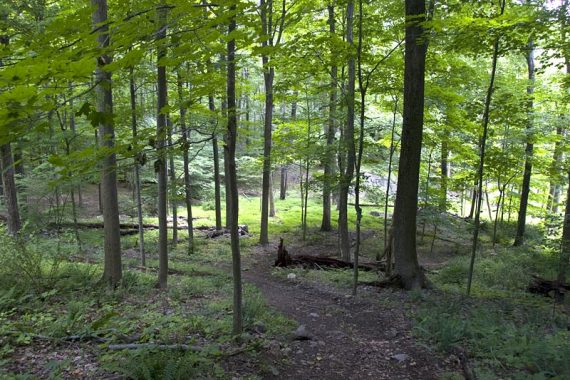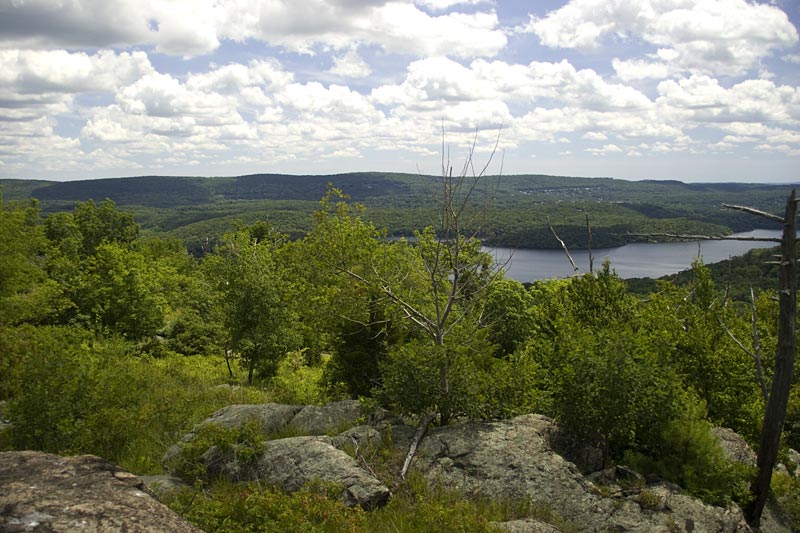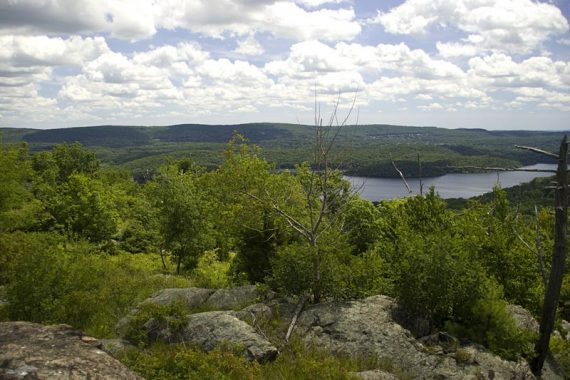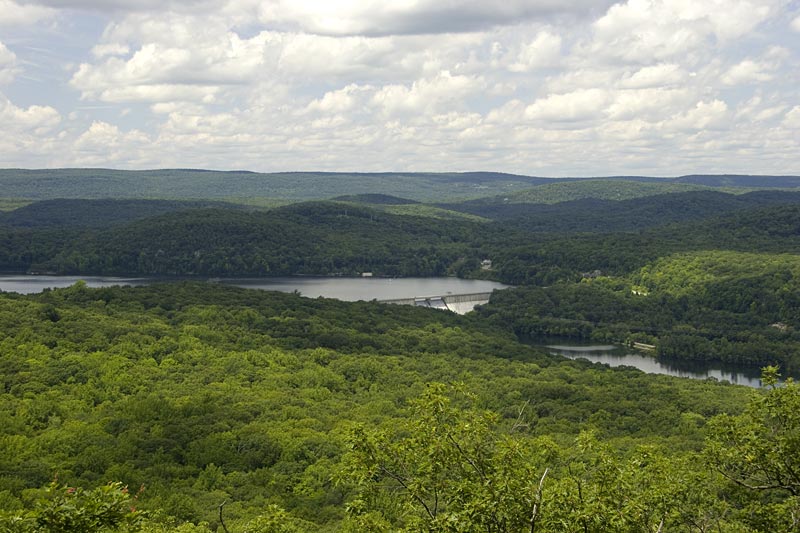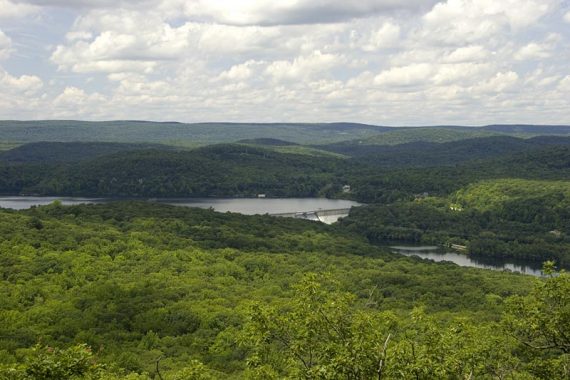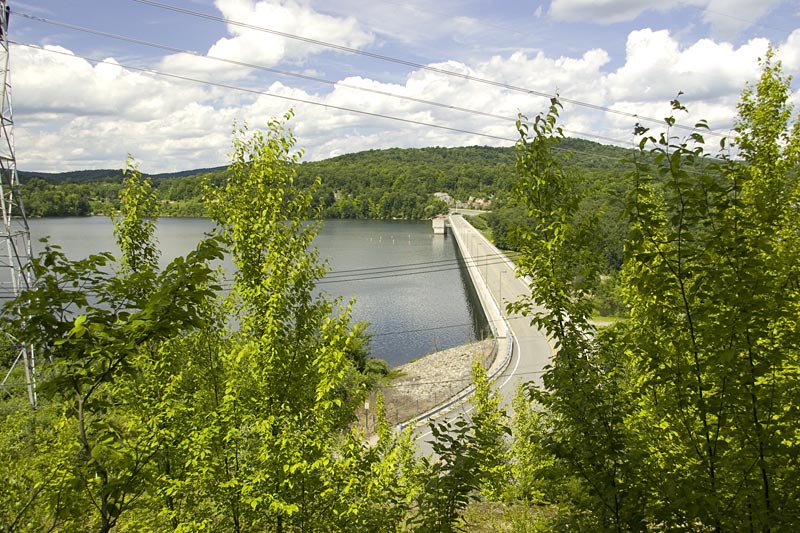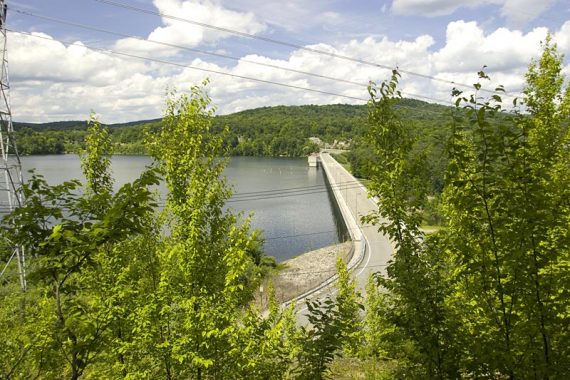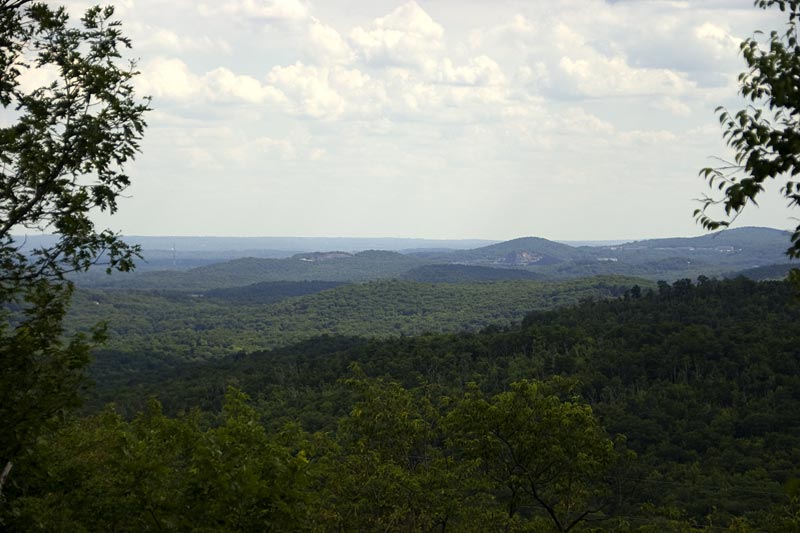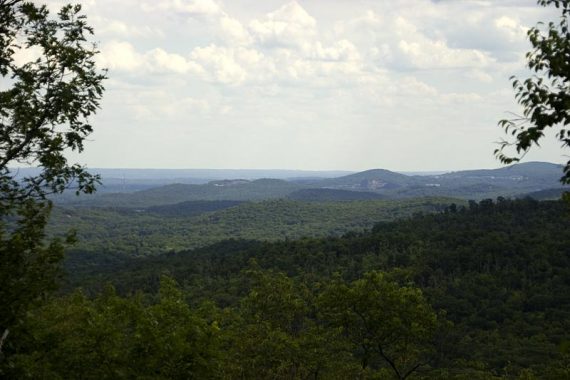 Overall, the first half of this hike is the best – the scenery/trail quality on the second half pales in comparison the first half, but the hiking is easier and while you have some climbs, they are not as constant.
The half-mile of road walking at the end is less than enjoyable as well.
It is certainly a worthwhile challenge for the experienced hiker, probably a must-do if you are serious about your NJ hiking… but we are not sure if we'd do the whole loop again Maybe do the first part as an out-and-back someday.
Update: of course we did this again, but not for six – six! – years: "Stonetown Circular in September" and then again three years after that: "Stonetown Circular in April".
–7/2020: Added photos to this post from site version 1.0.