Hike through groves of large, tall trees and walk along meadows.
4.1 miles, easy, dirt, roots, some hills.
Hike Info:
Shorter: This park is geared to short walks – turn back earlier than the route below.
Longer: Add in the Holly Grove loop for an extra .6 and/or cross the street and stroll around Deep Cut Gardens.
Our two cents:
We enjoyed the tall trees and gentle hills in the beginning more than the walking around the meadows at the further reaches of the park.
This is really more like light hiking or walking than "hiking" but overall very worthwhile.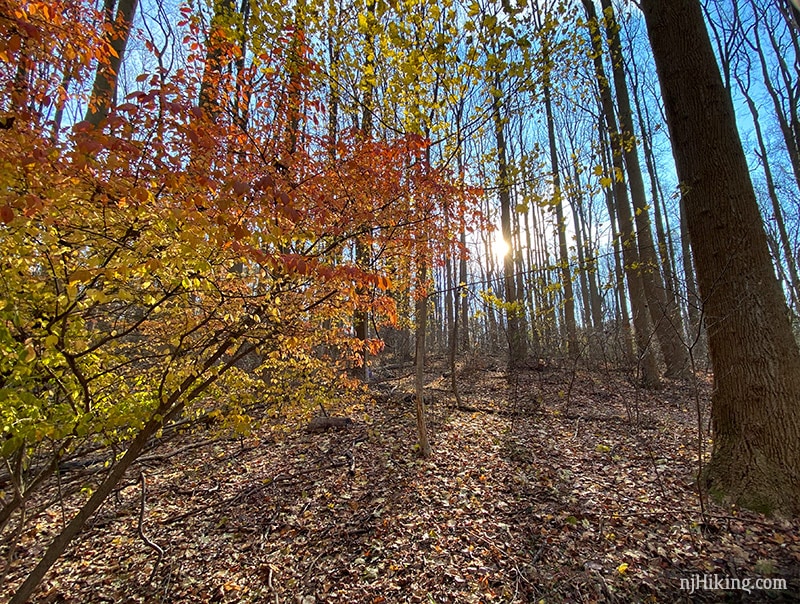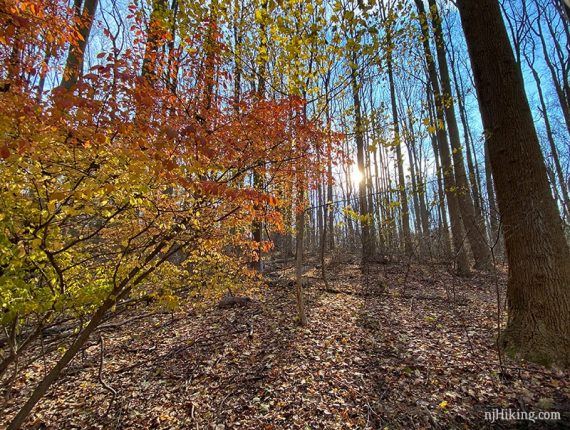 Updated 11/2019 – Re-hiked, minor description updates, added photos.
Map:
Printed ones in the trail kiosk or print ahead. Trails not blazed by individual colors and have named posts at most but not all intersections.
This park was slightly on the confusing side when trying to match up where we were in relation to the map.
Intersections weren't always marked and turn-by-turn directions would be hard to follow.
Instead, we've highlighted the 4.1 mile route on the park map below. (For a larger PDF version: Tatum Park Hike Map)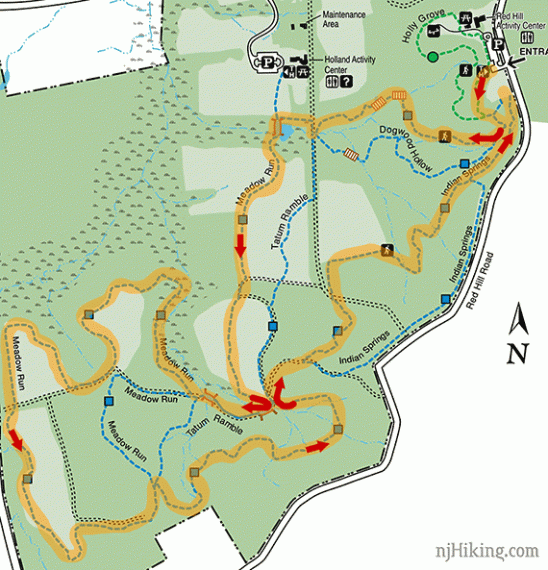 Books:
Not in any we know of.
151 Red Hill Rd, Middletown, NJ 07748. Garden State Parkway Exit 114 to Red Hill Road.
Parking lot is on the left. Detailed directions on park site.
Restrooms:
Inside Red Hill Activity center or in the Holland Activity center at the other parking area.
Hike Directions:
Overview: Dogwood Hollow – Meadow Run – Tatum Ramble – Indian Springs.
From the trailhead kiosk we first followed the trail to the left but after getting on Dogwood Hollow, generally kept RIGHT at intersections to make a loop around the perimeter of the park.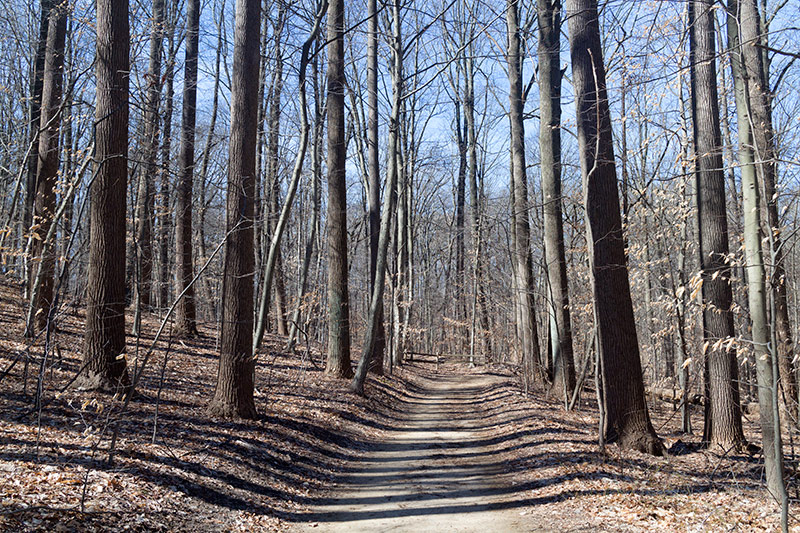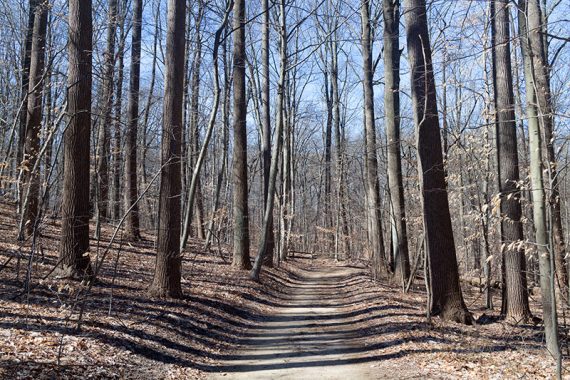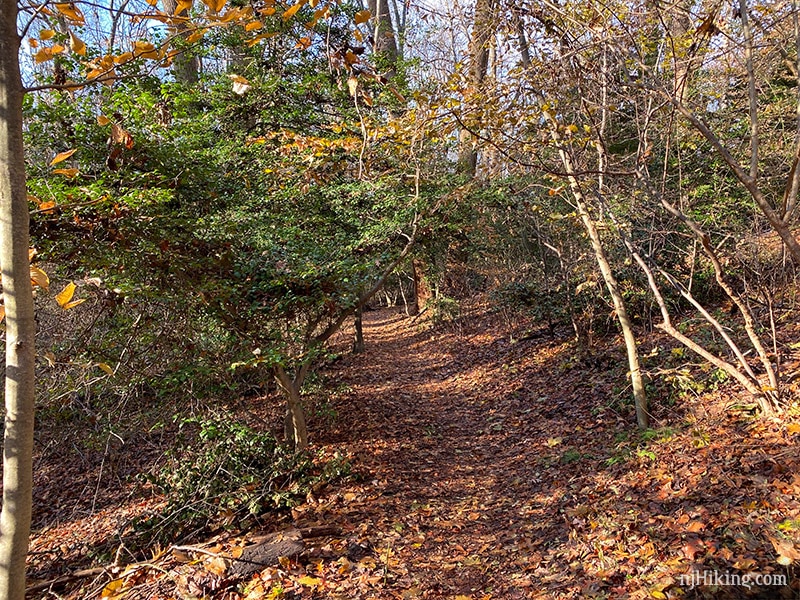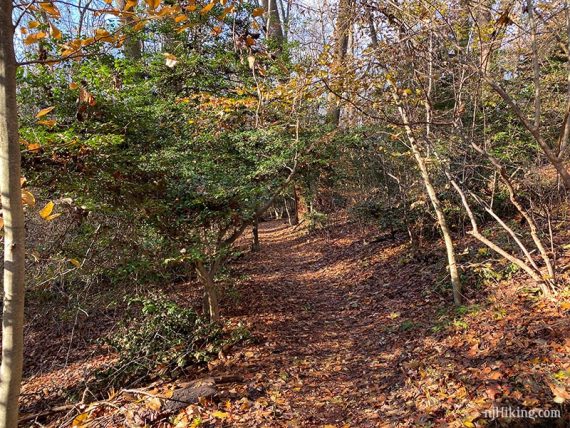 The first few turns in the beginning were quick. There were some decent sized trees along the way.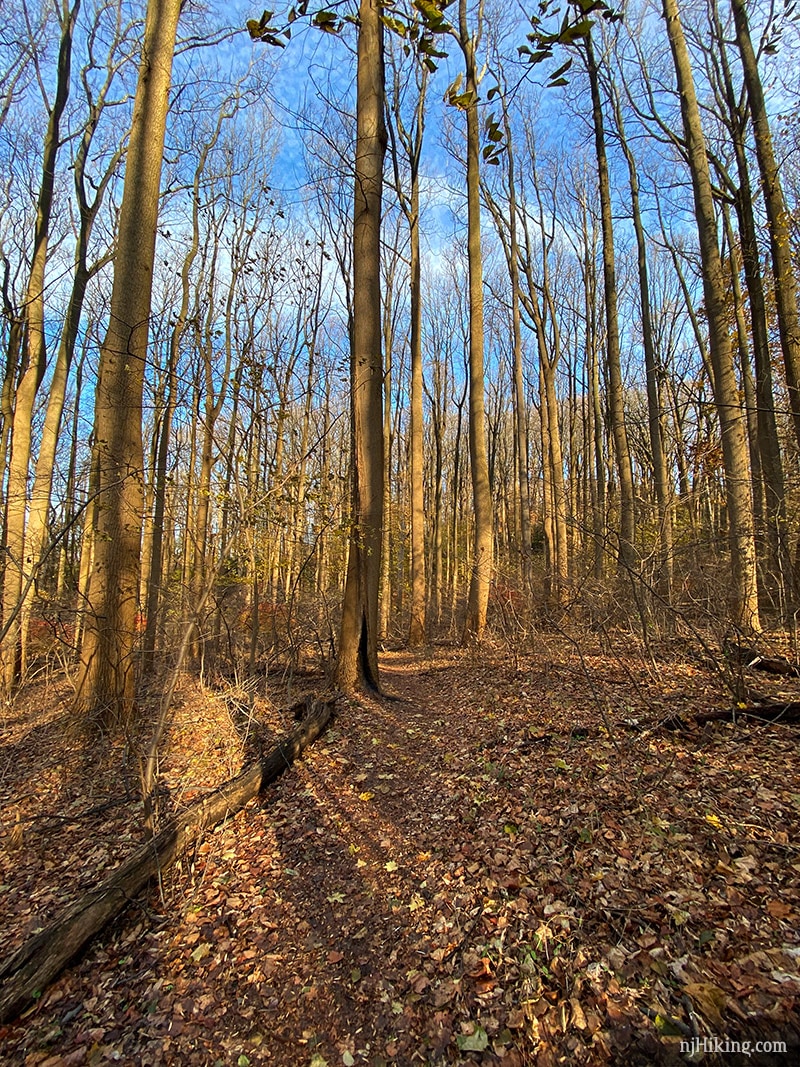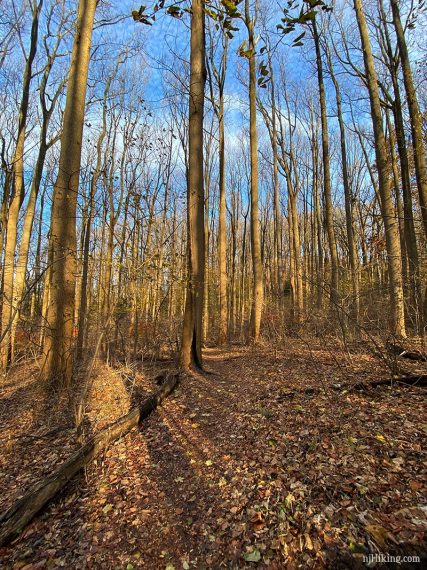 The trail surface is pretty easy, mostly level, a few bridges and some rooty sections.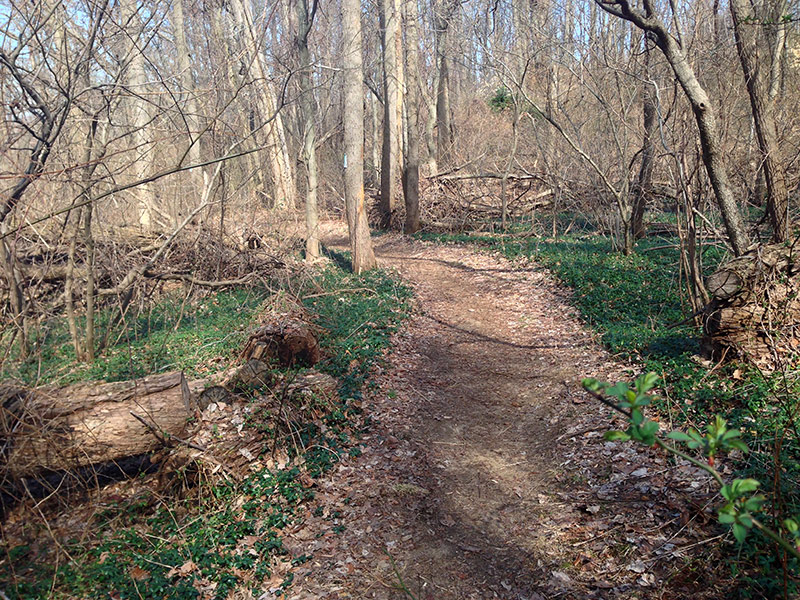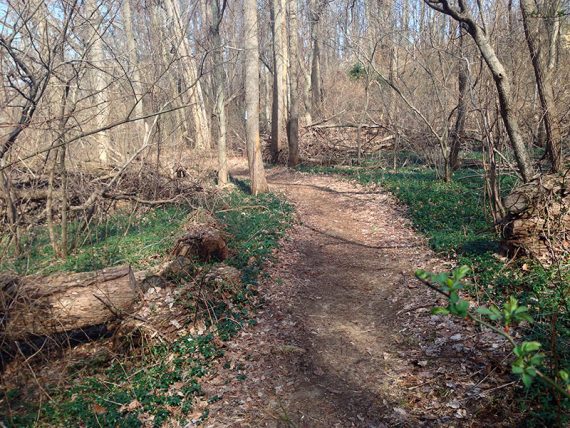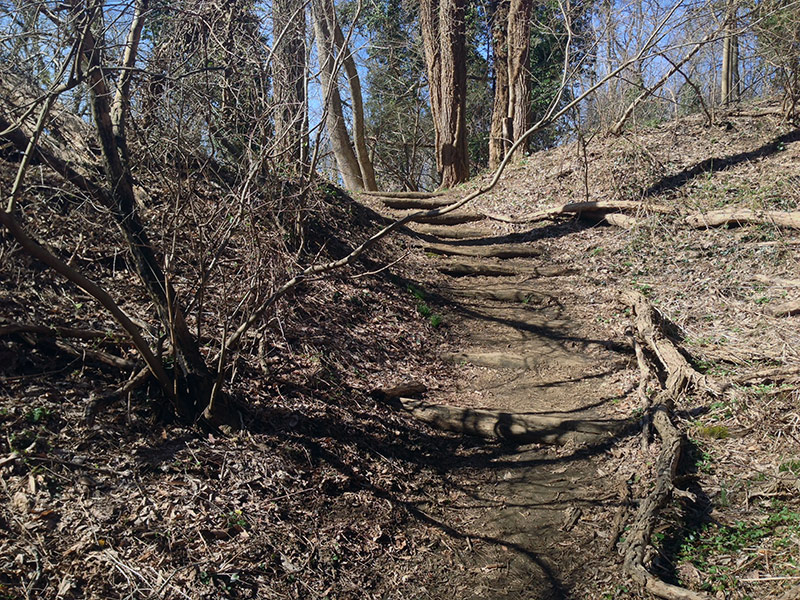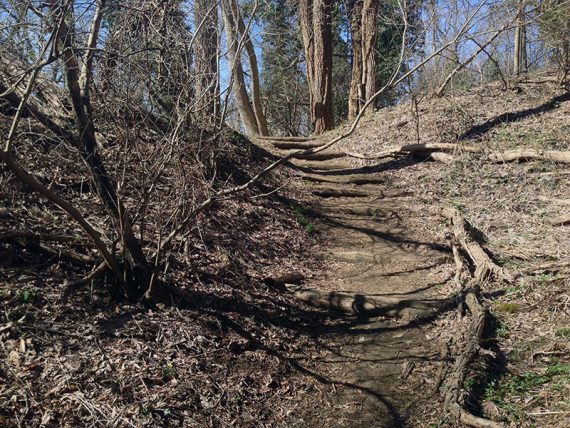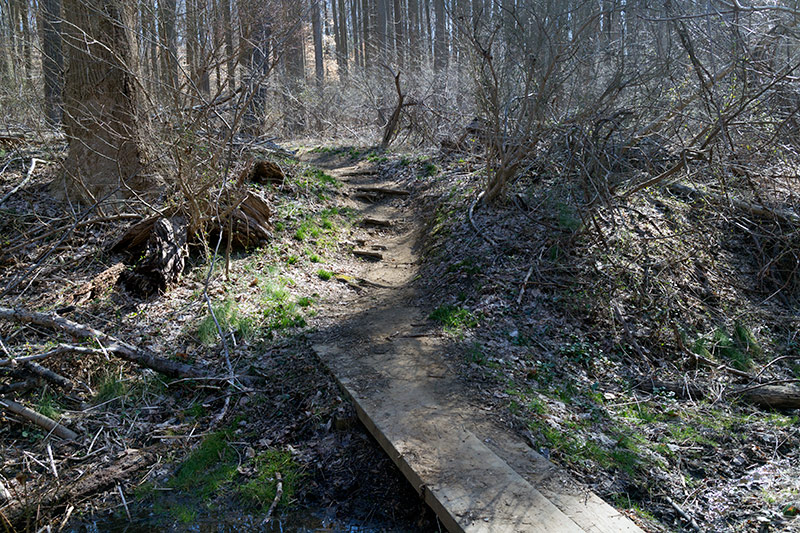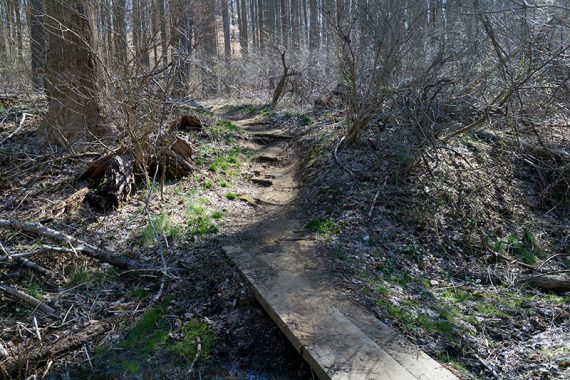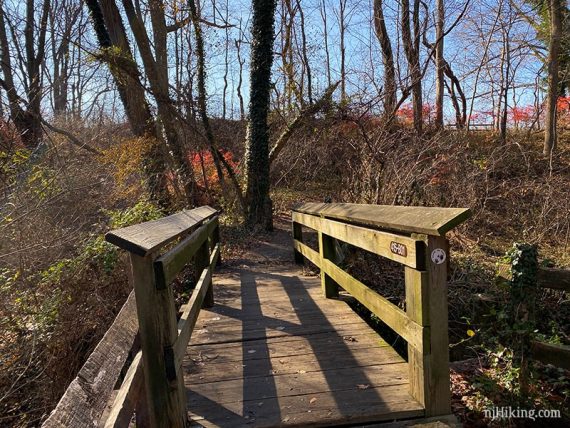 The Meadow Run trail skirts the edges of fields or cuts through them on mowed sections.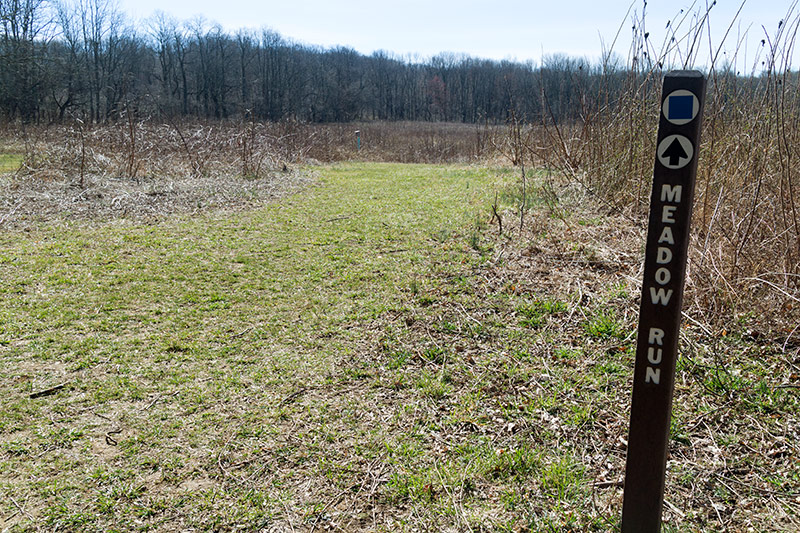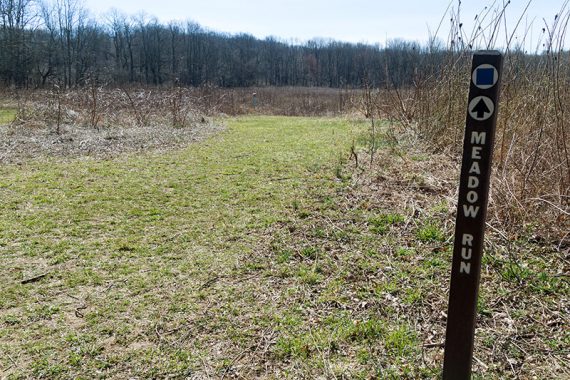 A few wildflowers peaking out.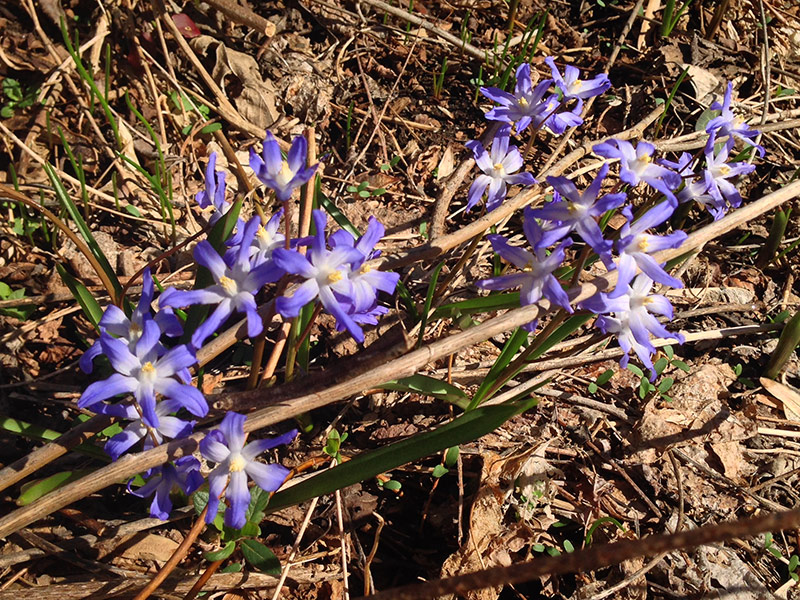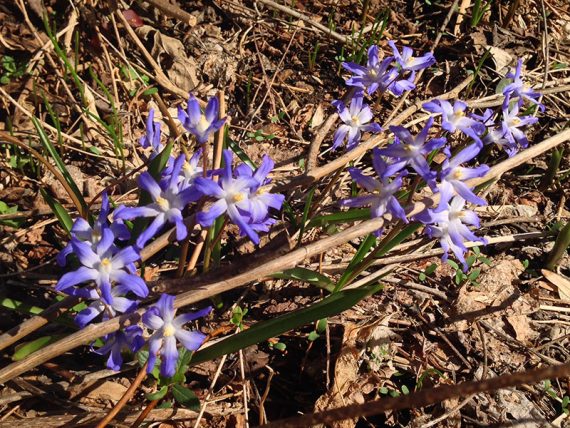 —
Hiked 11/25/19.
Hiked 3/12/16.