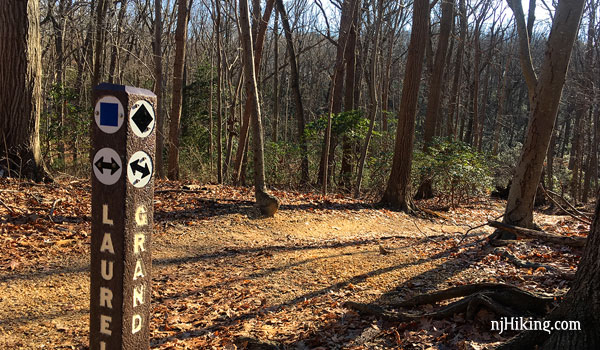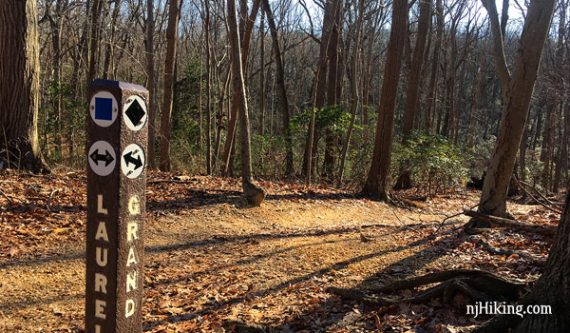 Hike through mountain laurel over rolling hills, enjoy river and ocean views, and check out military bunkers from WWII.
8.9 miles. Packed dirt with roots, a minor amount of rocks. Decent amount of rolling hills but nothing real steep. The trails are multi-use and this is a popular mountain biking spot.
Shorter: Individual loops: Kings Hollow (.7), Candlestick (1.5), Laurel Ridge (2.5)
Shorter: Noted at several points in the description below.
Longer: Route could be extended by hiking through Grand Tour and Laurel Valley trails again instead of returning via Cuestra Ridge.
Alternate, shorter: Start from the Rocky Point lot and just do the trails around Battery Lewis and Black Fish Cove.
Hike Info:
Our two cents:
This loop is better for avid hikers wanting to see the whole park.
Casual hikers might want to start from the Rocky Point lot and loop to Black Fish Cove and Battery Lewis which packs all the big scenic items into a shorter hike.
There is now a Very Big Gun in Battery Lewis with interpretive panels about the role this area played in WWII, as well as how the gun was obtained and moved. The park's web site has info too.
Updated: 5/2021 Page refreshed, not re-hiked. 1/2019: Description, GPX, Interactive Map updated; added side trail to Rocky Point overlook. New photos/video added.
No-hunting: Except for certain dates in Dec./Jan – check park site.
---
Map:
Paper maps in the trail kiosk or print out ahead.
Books:
Very similar route is now in Best Day Hikes in New Jersey. A similar but shorter (7.0 m) route can be found in 60 Hikes Within 60 Miles: New York City. A 2.7 mile loop is in 50 Hikes in New Jersey. The park trails are described in the The New Jersey Walk Book.
---
Buttermilk Valley Entrance. Small lot that can get filled up.
State Hwy. 35 to Navesink River Road and continue 4.7 miles. Turn right onto Locust Road. Cross Clay Pit Creek bridge to five-way intersection. Bear right onto Navesink Ave and continue to Park.
–OR– State Hwy 36 to Navesink Ave. Southbound turn right, northbound use jughandle for Locust/Navesink Ave. Cross Hwy and follow to park entrance on left.
Directions to the other parking areas can be found on the park site.
Restrooms:
Porta-john in the Buttermilk Valley lot,Black Fish Cove, the Rocky Point Lot.
---
Hike Directions:
Overview: Laurel Ridge – Grand Tour – Rocky Point – Battery Loop – Cuestra Ridge – Laurel Ridge
We have done our best to describe the route below, but trails are not blazed with colors and instead have signposts at junctions so it can get confusing.
Please have the trail map with you. Our Hartshorne Interactive Map can help track your location along this route.
The trail map uses circles, squares, and diamonds to show biking difficulty only. None of the trails here are 'difficult' for hikers.
0.0 – From the Buttermilk Valley parking lot, start following the Laurel Ridge Trail. It is on the right, near the porta-john.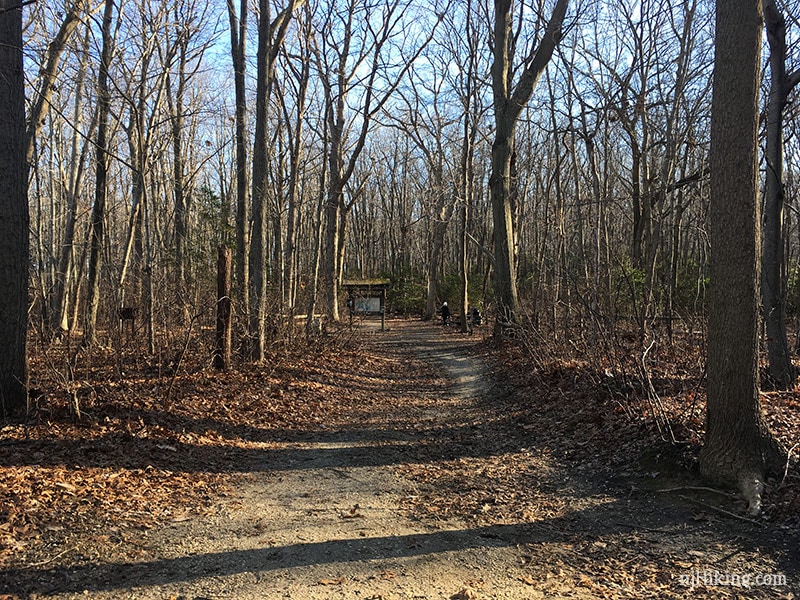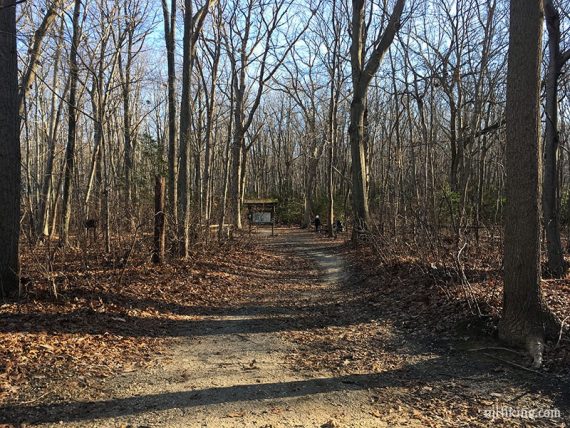 0.5 – Pass an unmarked path on the right which leads to Hartshorne Rd.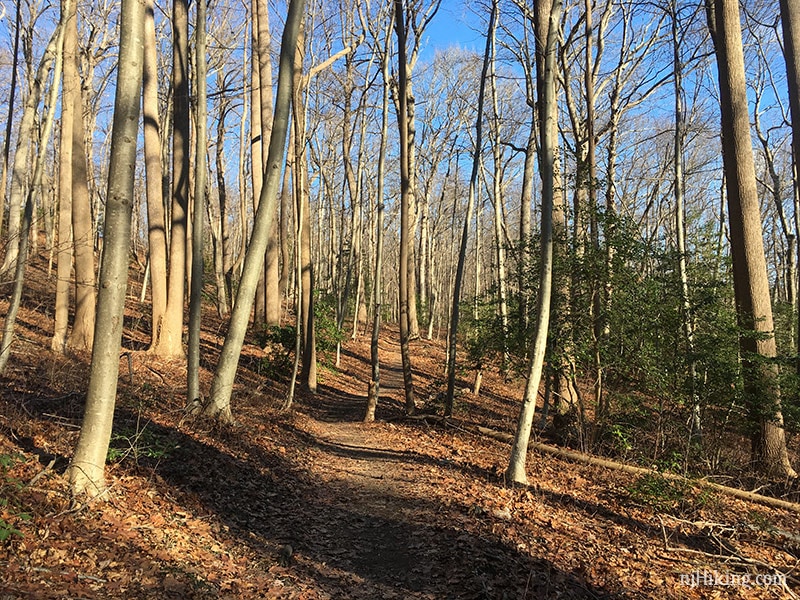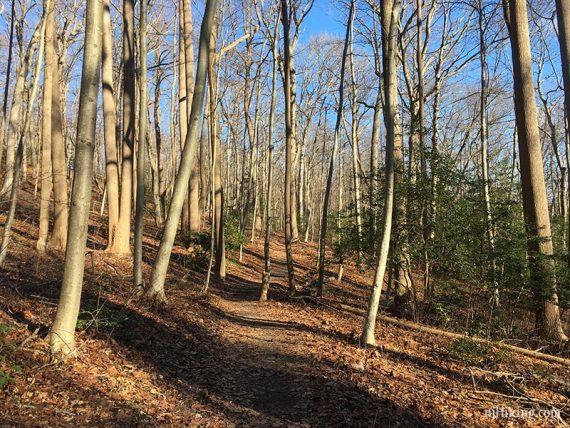 1.0 – Turn RIGHT to an overlook, then retrace your steps to this point. The view is limited, especially with leaves on the trees.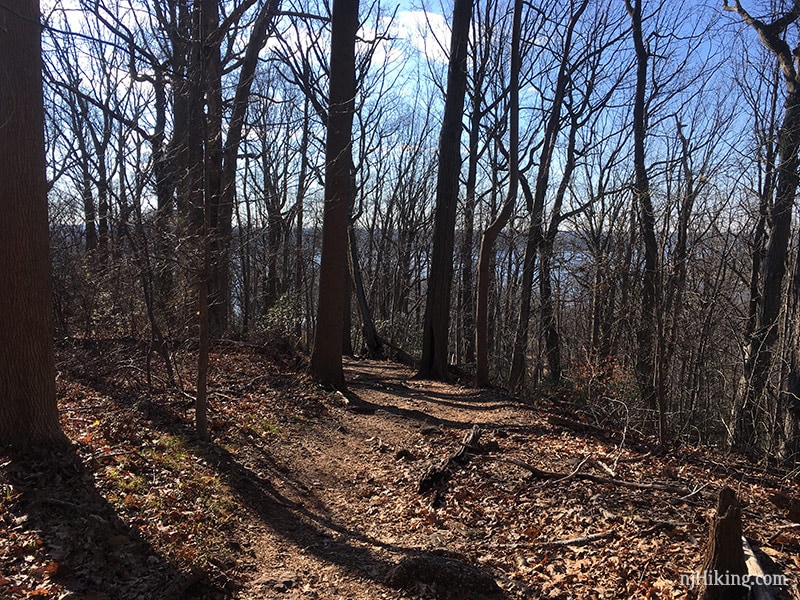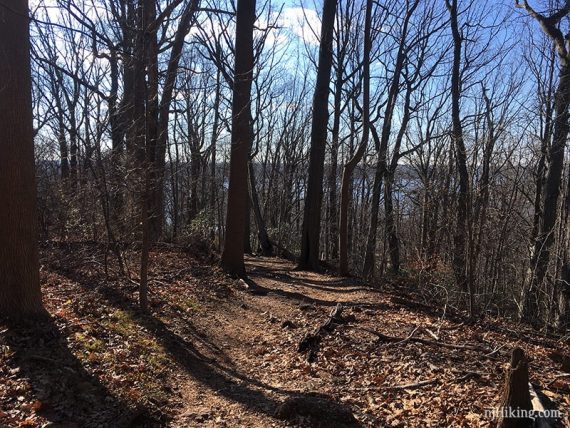 Continue following Laurel Ridge.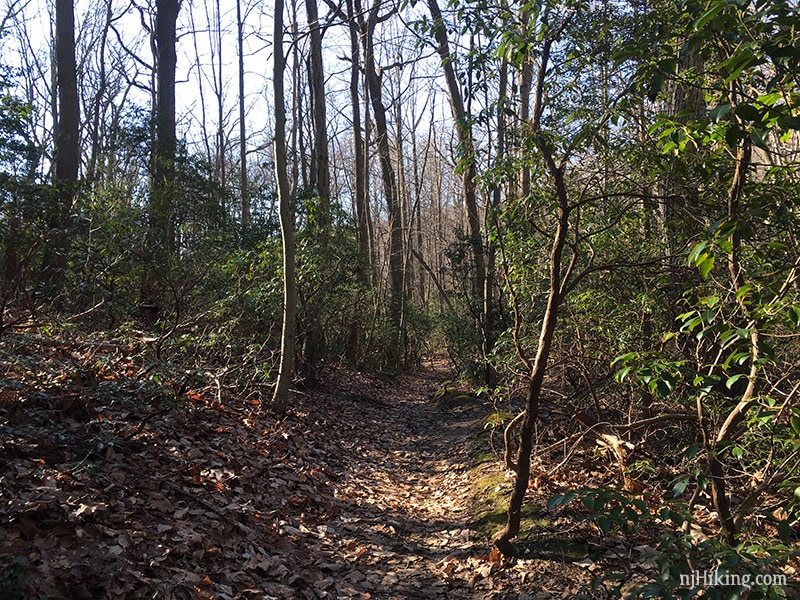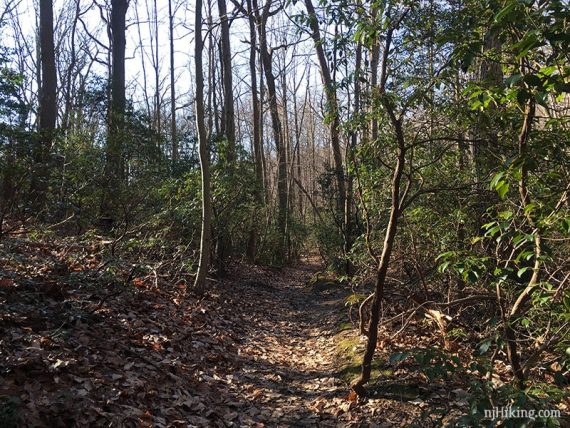 2.3 – Turn RIGHT to now follow Grand Tour. [Laurel Ridge continues and leads back to the lot.]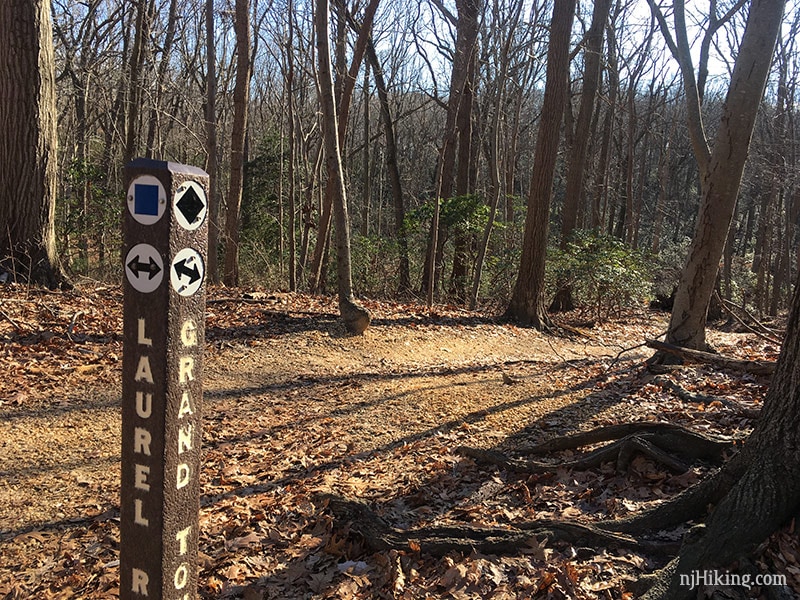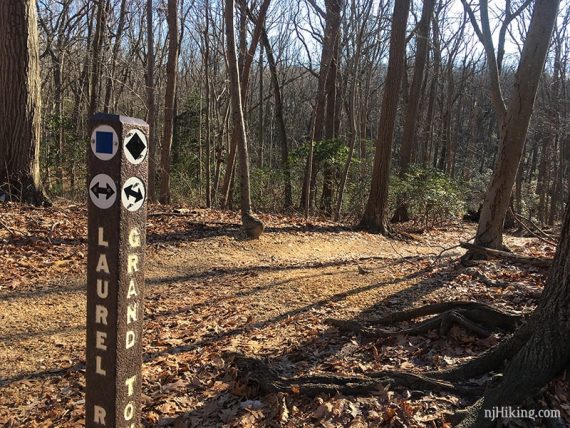 2.7 – Bear LEFT as the trail splits. The right leads to a cabin and maintenance area.
3.1 – Turn RIGHT at a T-intersection to continue following Grand Tour.
// Shorter: Left leads to the Cuestra Ridge trail and back to the lot if you've had enough. //
3.4 – Grand Tour curves to the LEFT. [Pass a sign post for Hartshorne Road on the right.]
3.6 – Bear RIGHT at a vague split. Not very obvious what to do here.
3.8 – Arrive at the Command Loop intersection with two stone pillars on the right. Cross the road to now follow Rocky Point trail.
// Shorter: Sharp left is Cuestra Ridge and a shortcut back. Left is the park road that leads directly to the Rocky Point lot and Battery Lewis. //
[Right is the Command Loop road that just leads to a small bit of foundation and piles of dirt so it's not included here.]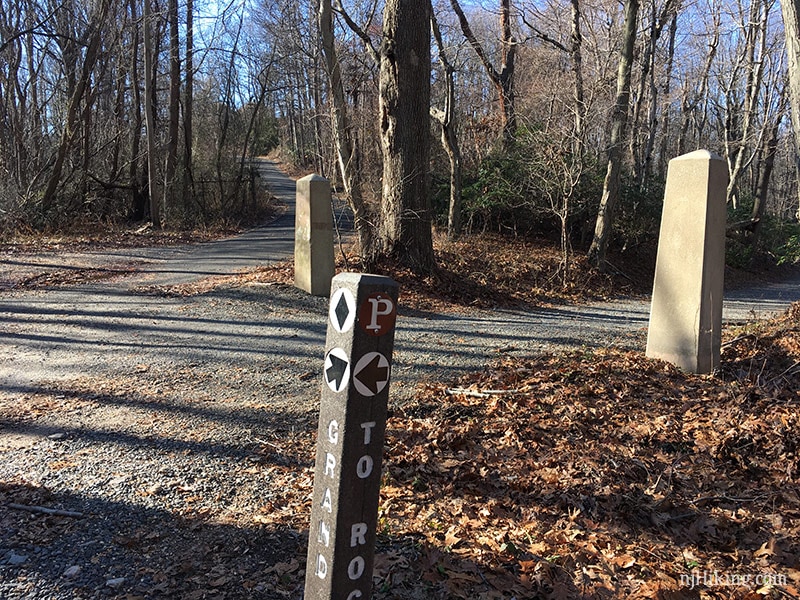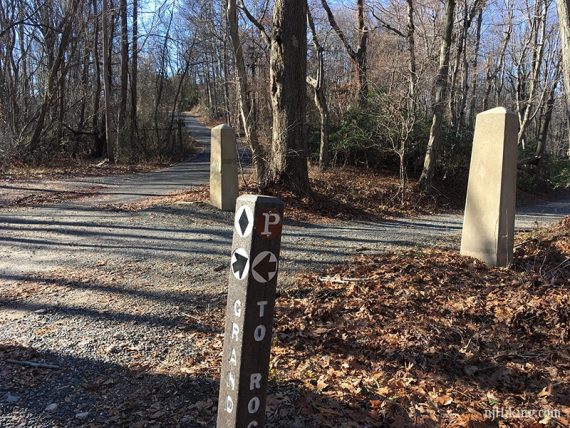 4.0 – Bunker Loop junction. Turn RIGHT and follow the paved path loop around.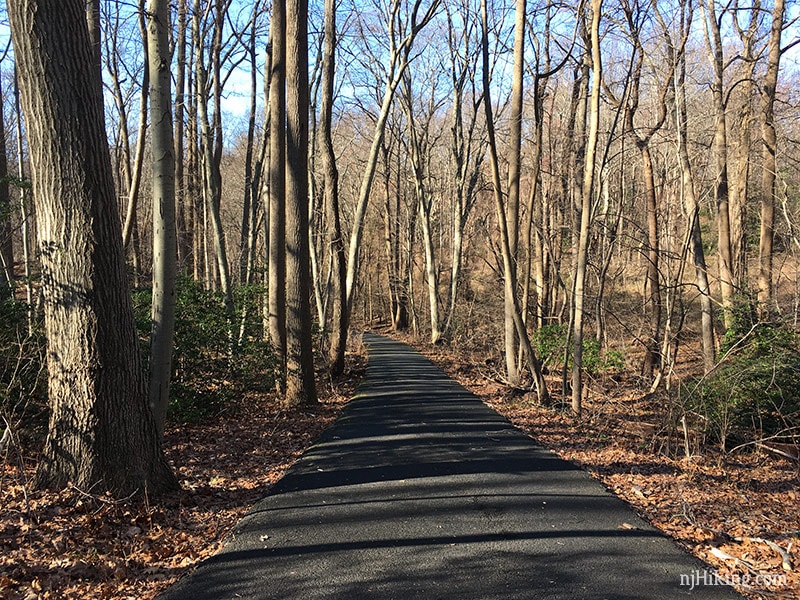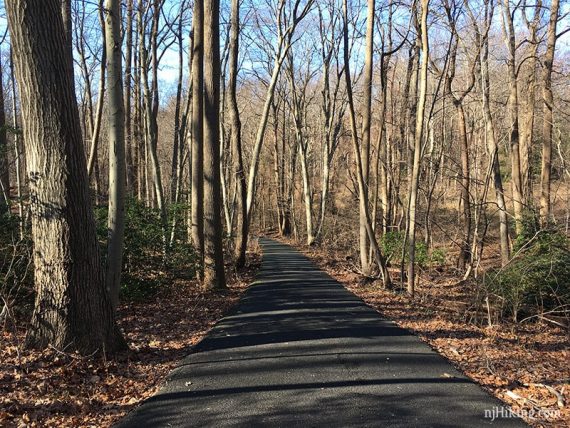 The cement entrance to the bunker is visible under a huge mound of dirt.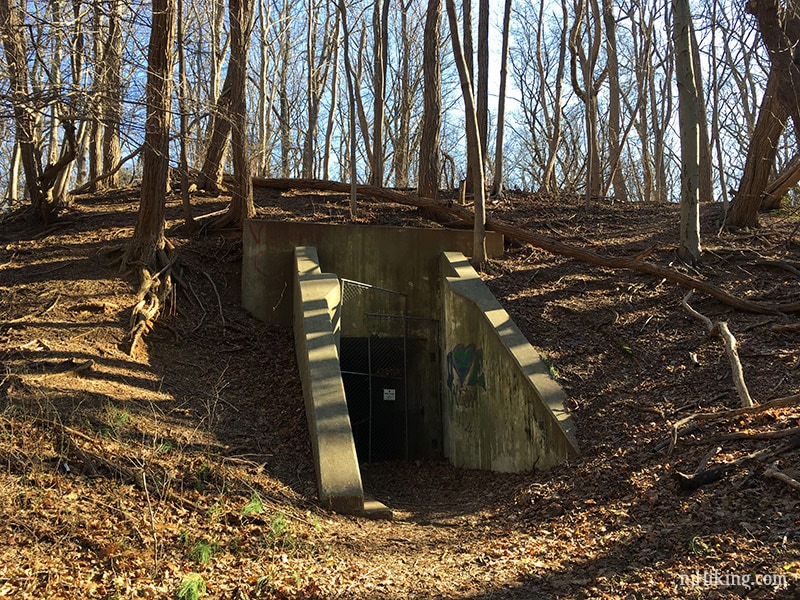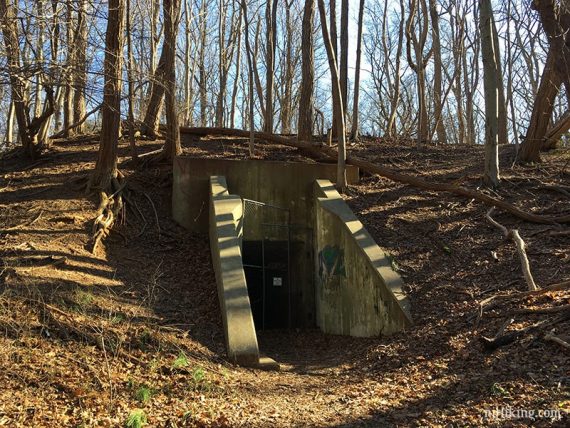 Peek through the fence to see a little inside.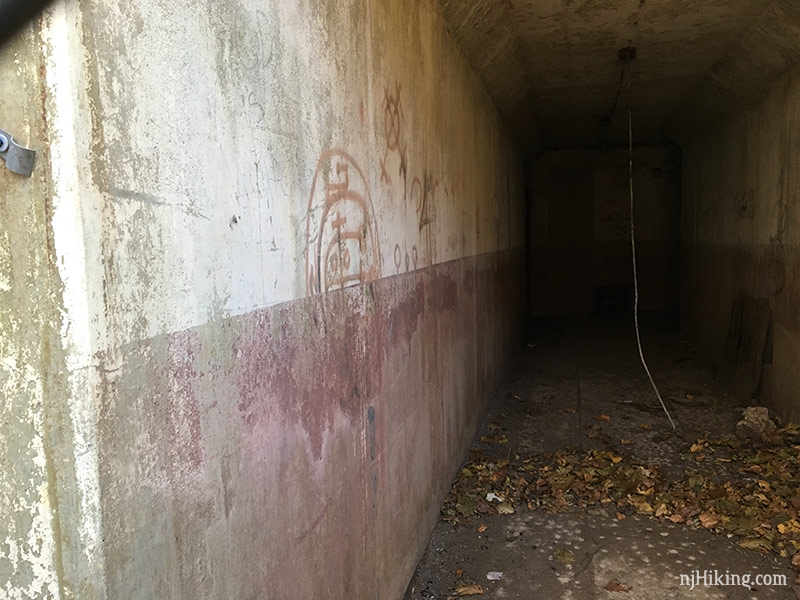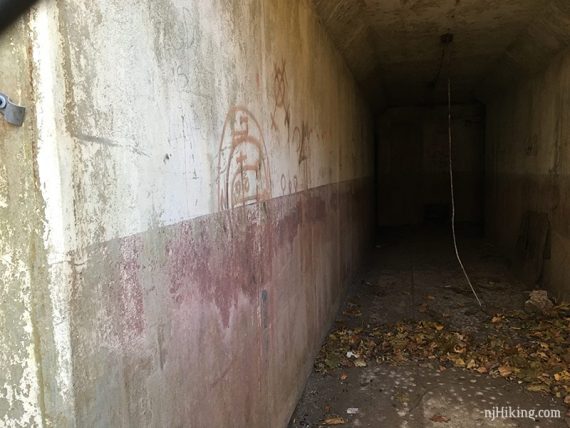 Continue around the paved loop to where you started. Turn RIGHT to continue on the Rocky Point trail.
4.7 – Turn RIGHT to out-and-back on a short side trail to an limited view over the Navesink River.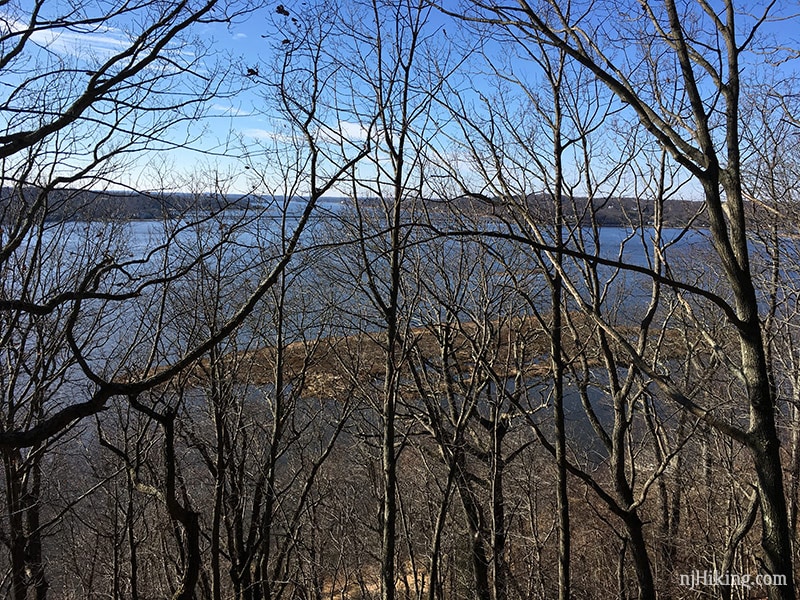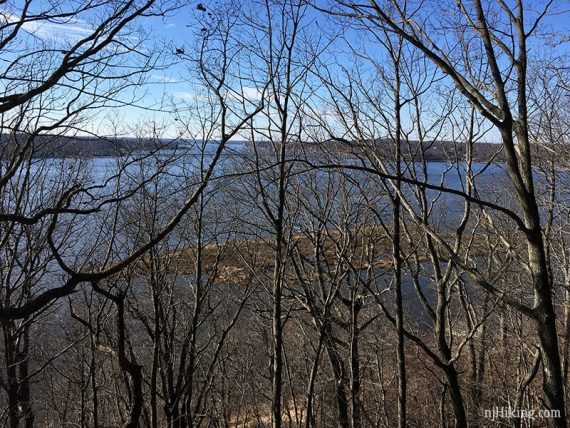 Shortly, the trail splits at a steep section and then rejoins.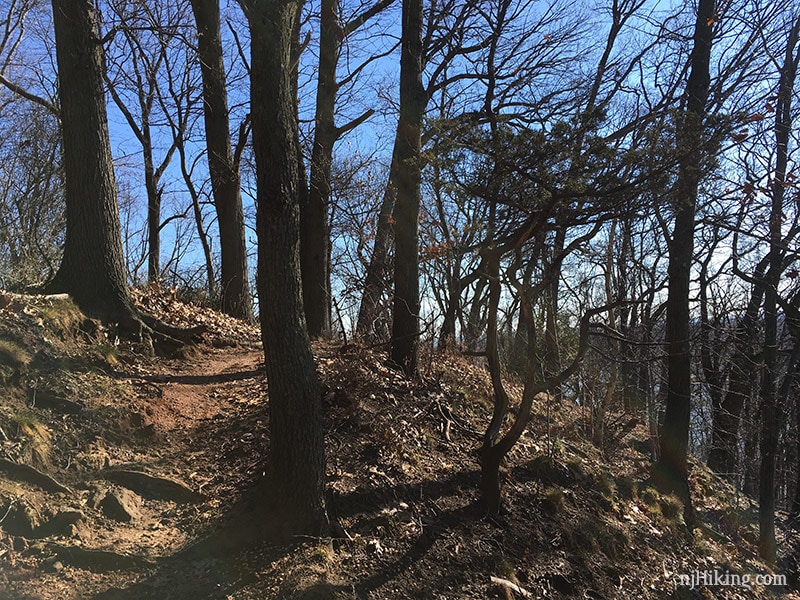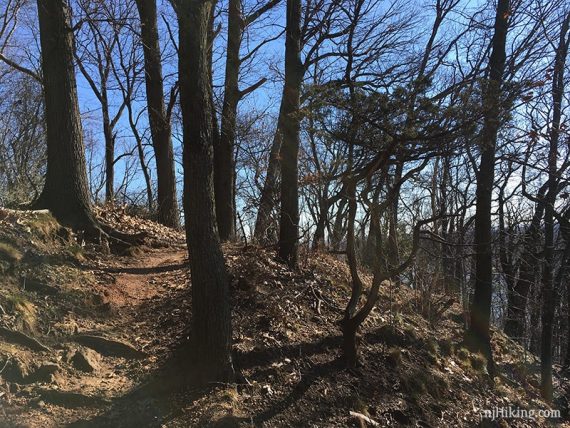 5.4 – Turn RIGHT onto the paved path to head towards Black Fish Cove pier, with a picnic table and porta-john.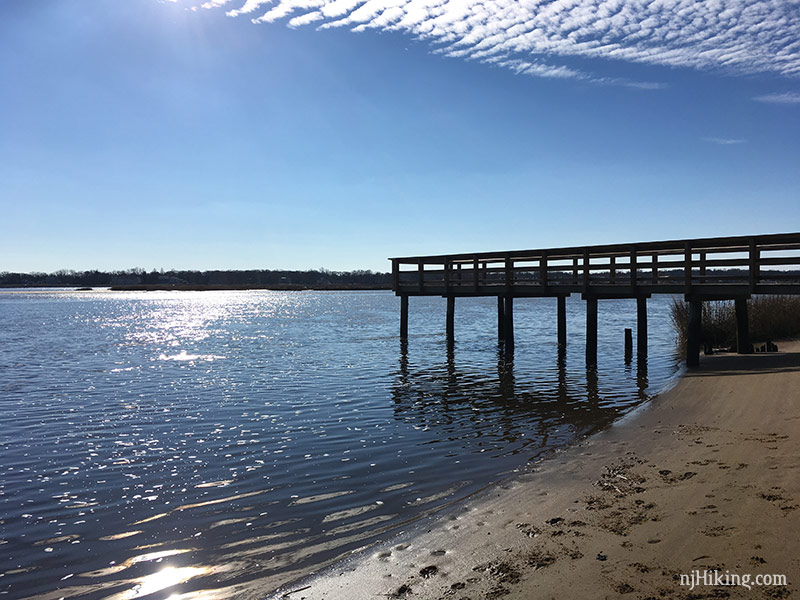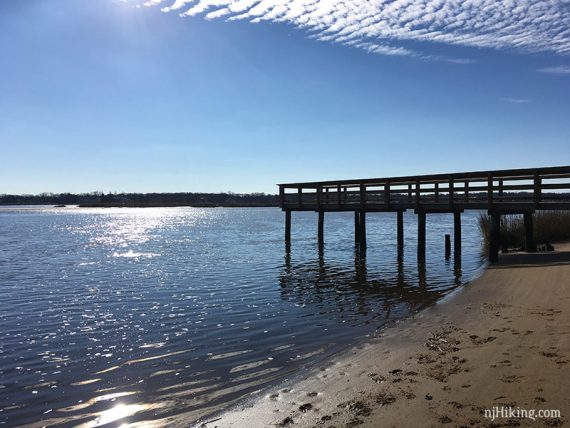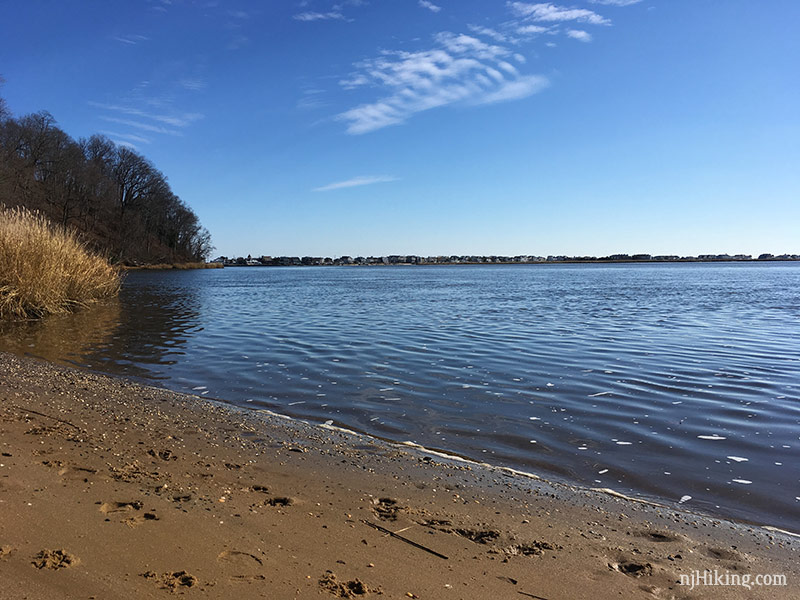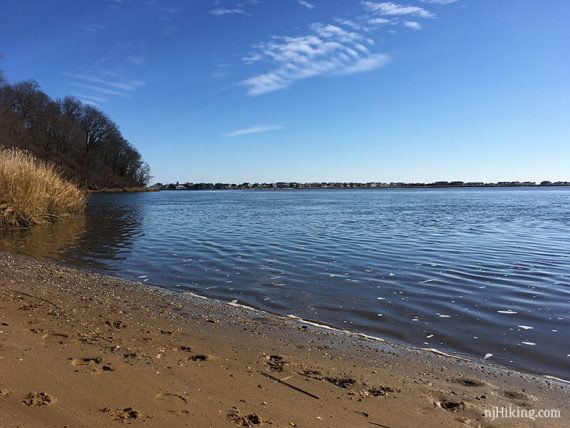 Return via the paved path. Turn RIGHT, continuing on Rocky Point.
There are a couple of unmarked trails here, so it's a little unclear… basically keep bearing right toward the water and not inland.
6.0 – Turn RIGHT onto the paved path and walk a short ways down to a grassy area with picnic table.
There is a limited view over the Shrewsbury River to houses on Sea Bright from this area.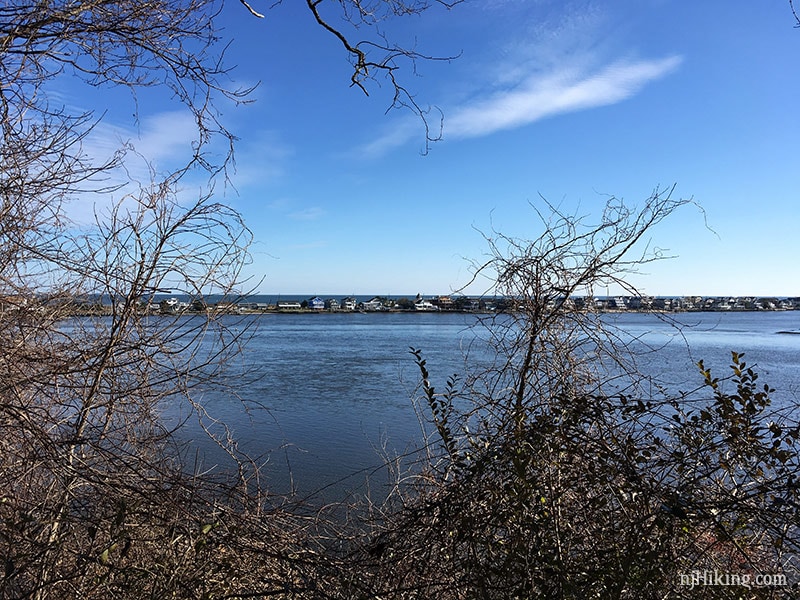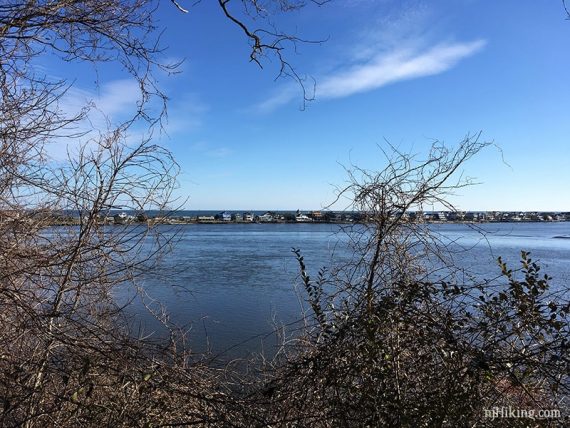 Retrace your steps on the paved path. [Pass Rocky Point on the right and will skip the Battery Loop]
Continue straight on the paved path as it goes up to an overlook on the left.
6.3 – Overlook over the Shrewsbury River, houses, to the ocean.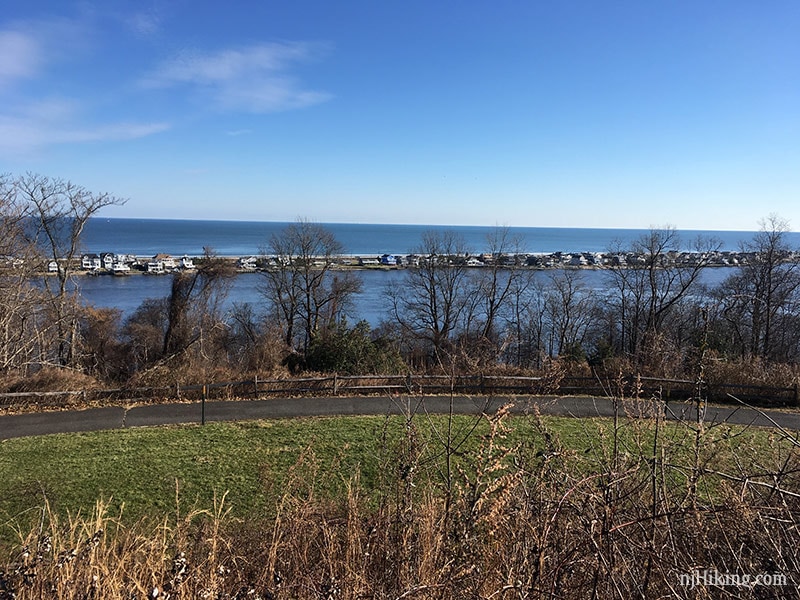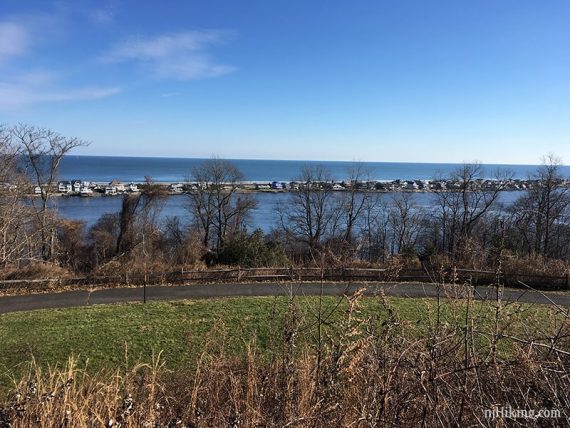 Turn around and head towards Battery Lewis on a dirt path. There is also a paved path (Battery Loop on the map) on the right that leads to the bunkers as well.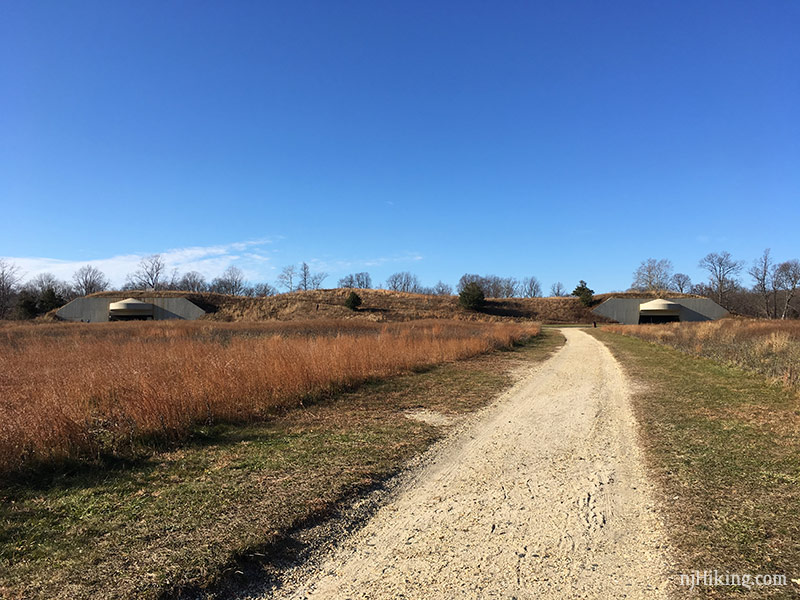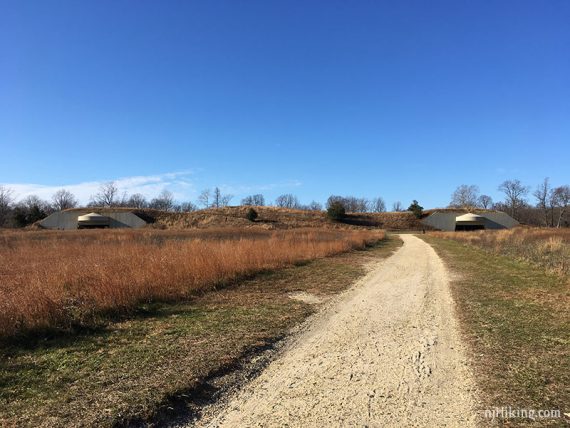 6.7 – Arrive at a paved path t-intersection, with a bunker to the left and right.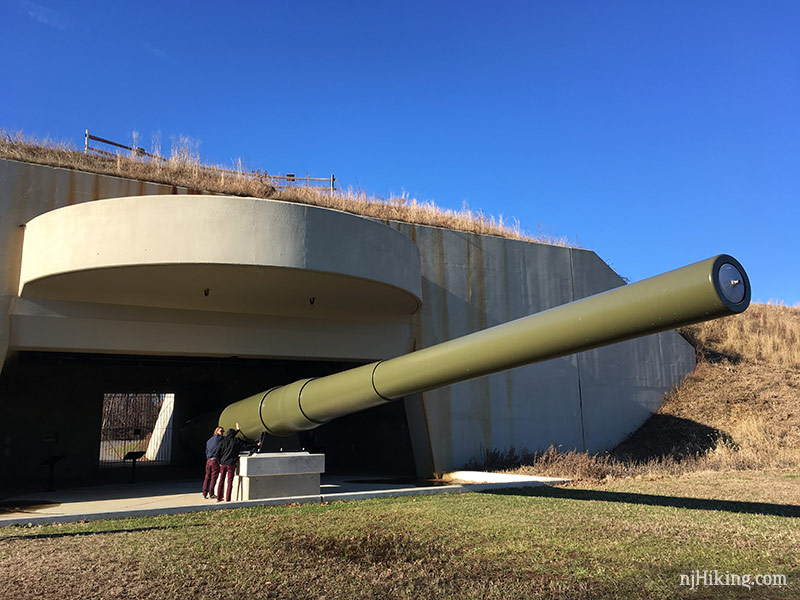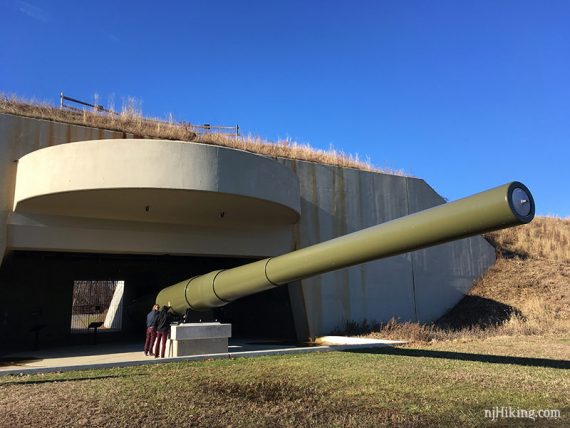 Explore the bunkers, the Big Gun, and interpretive signage.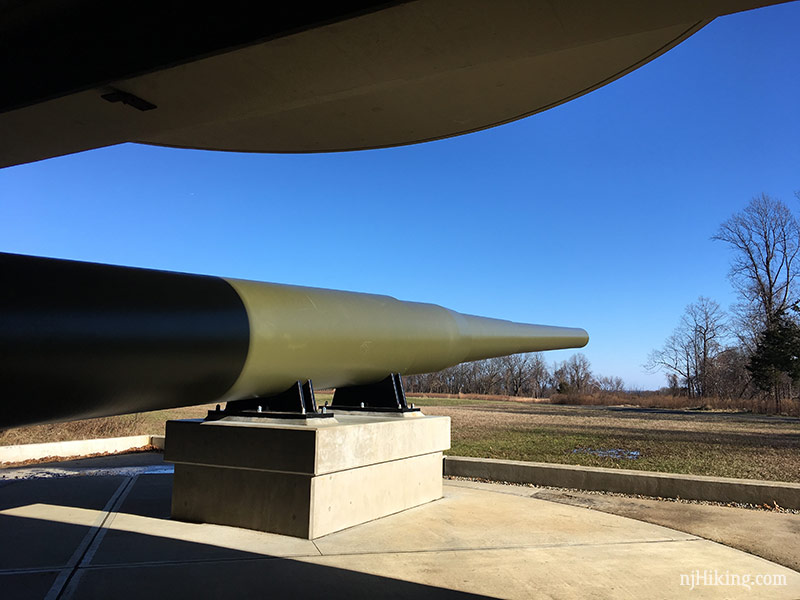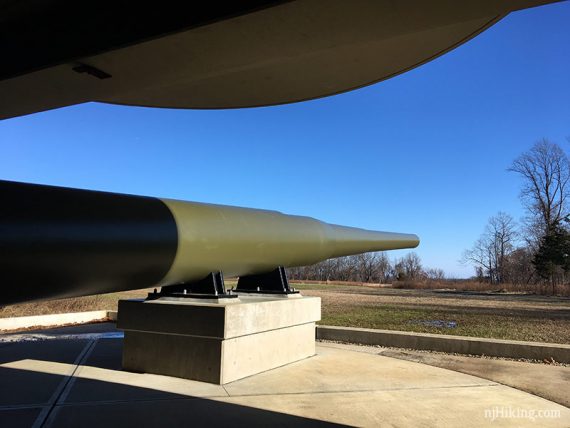 You can wander around however you like… but we went into the left bunker with the gun first.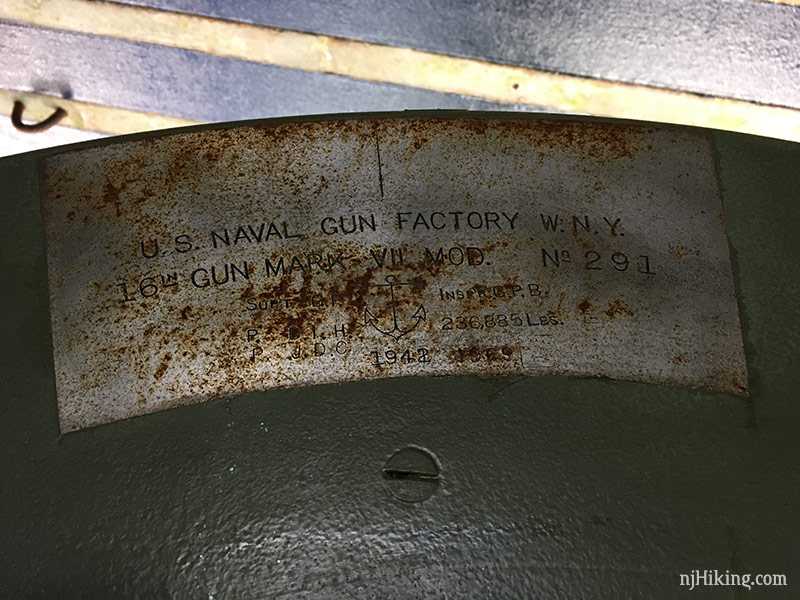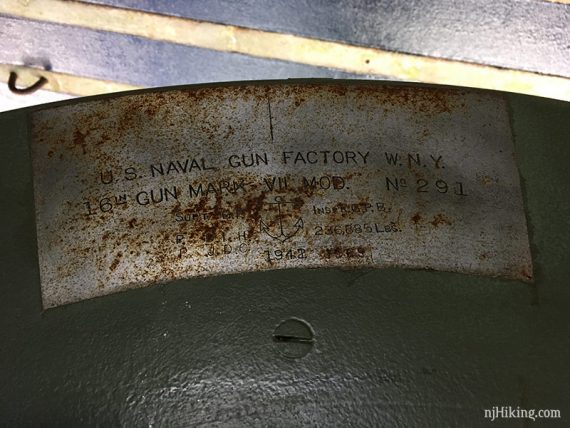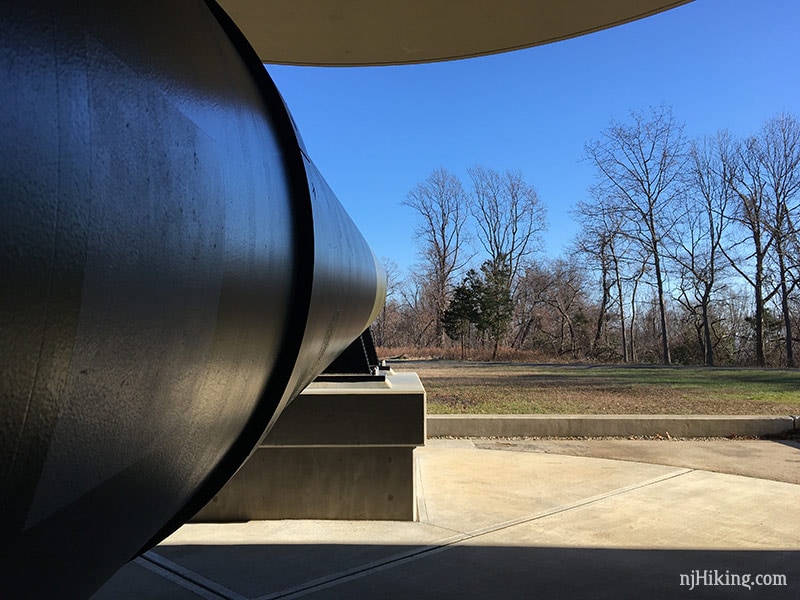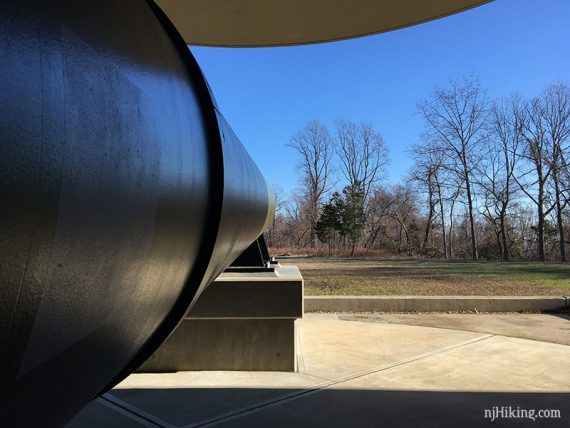 Then to the right bunker.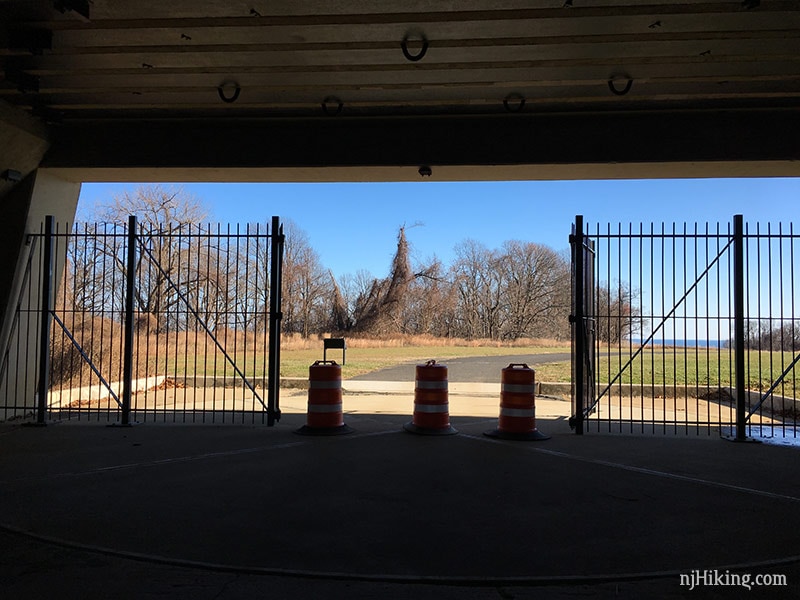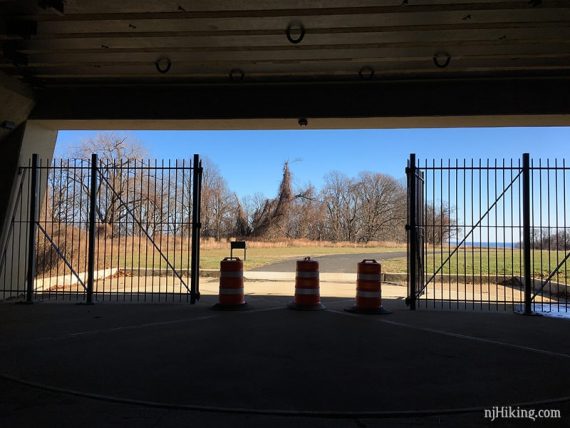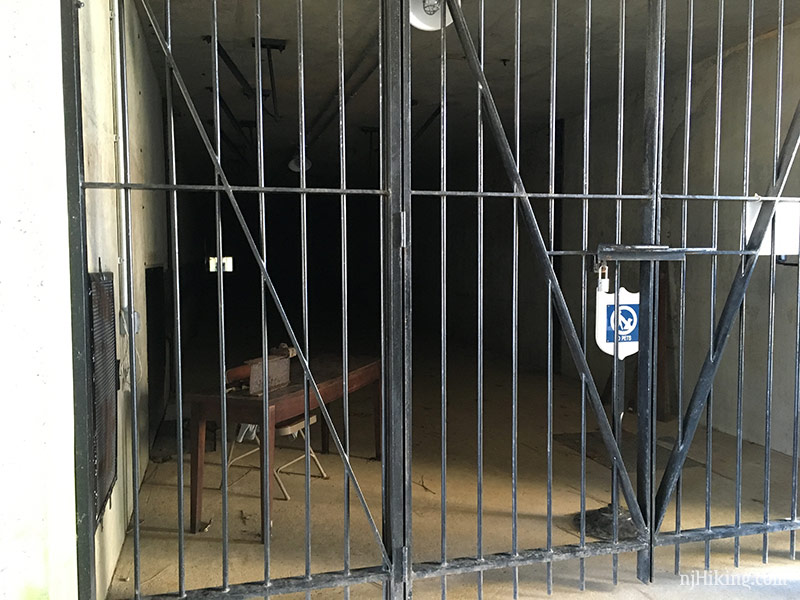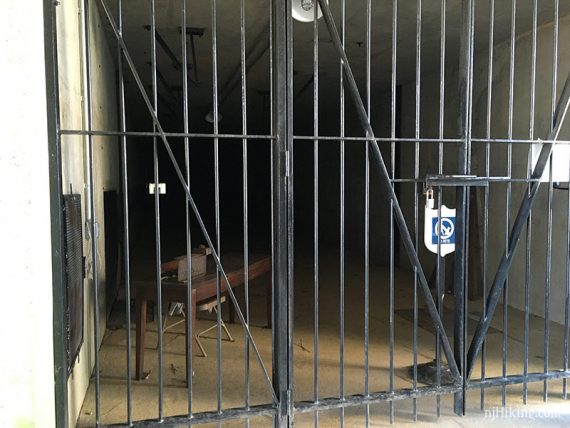 Next we took the path to the top of the bunkers for more views.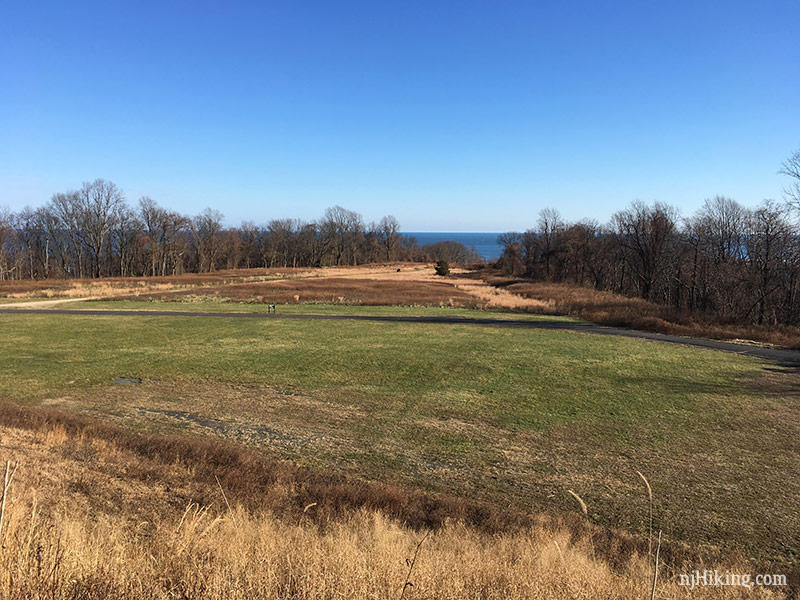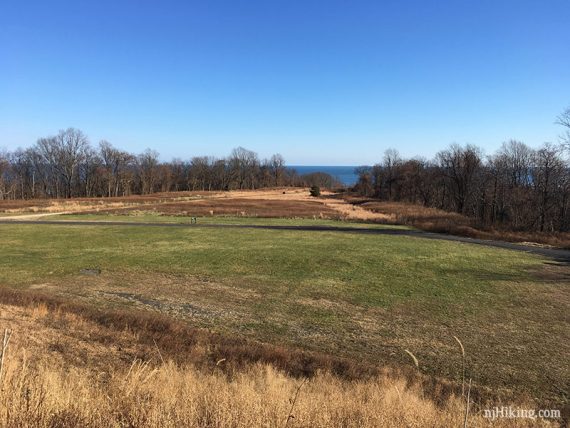 We walked across the top of the bunkers then down a path over the right one to the paved trail, but you can also walk through an open bunker to get to the paved path.
However you go, turn RIGHT onto the paved path and walk toward the Rocky Point parking lot. [There may be a porta-john/bathroom in the lot].
7.2 – Arrive at a T with another paved path, with the parking lot immediately on the left. Depending on how much you walked around the bunkers, your mileage may vary.
Turn LEFT onto the path and walk toward stone pillars with a sign "Authorized Vehicle Only".
Continue down the paved road.
7.3 – Turn RIGHT onto the Cuestra Ridge Trail at a post with "Buttermilk Lot" also. This is an easy, mostly level woods road.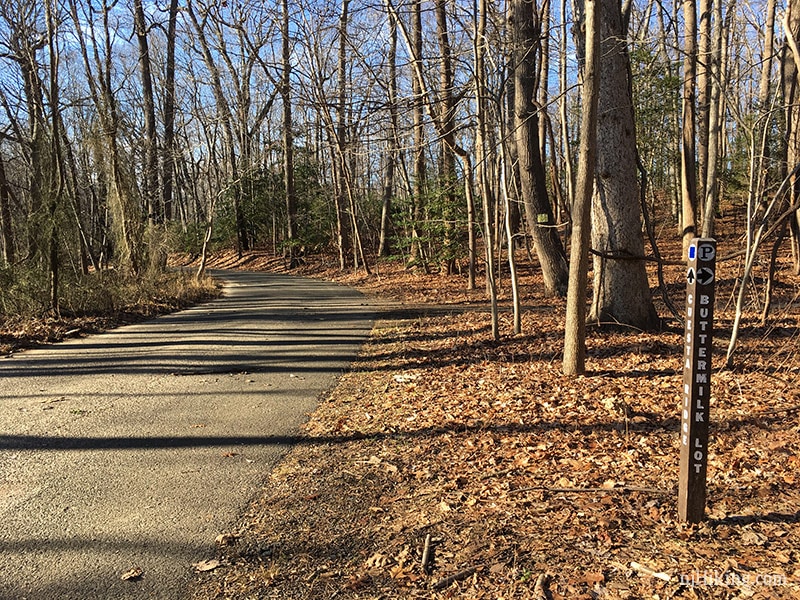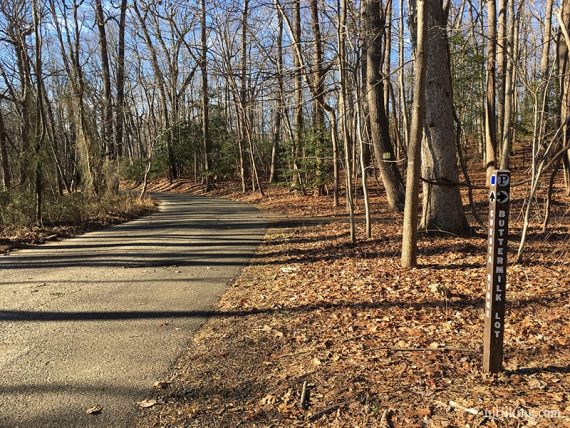 Follow Cuestra Ridge, ignoring two intersections with Grand Loop. Cuestra Ridge becomes Laurel Ridge and leads back to the parking lot.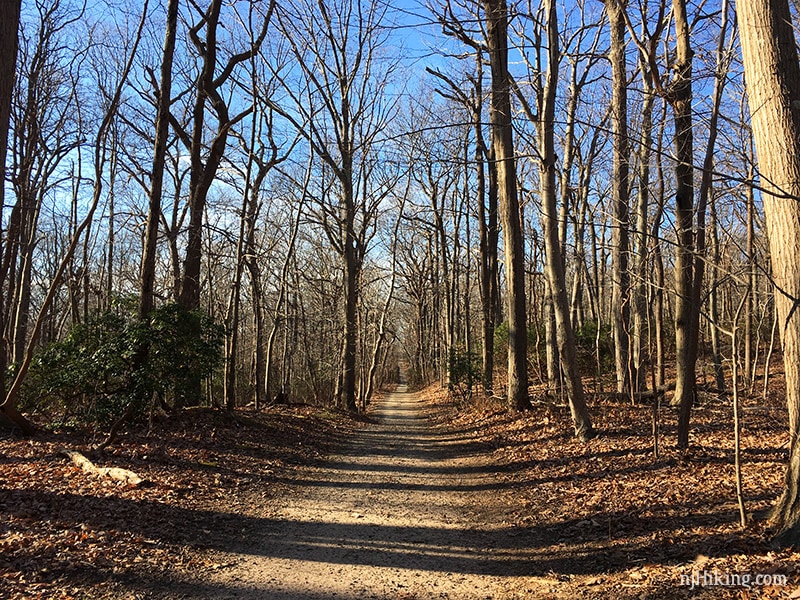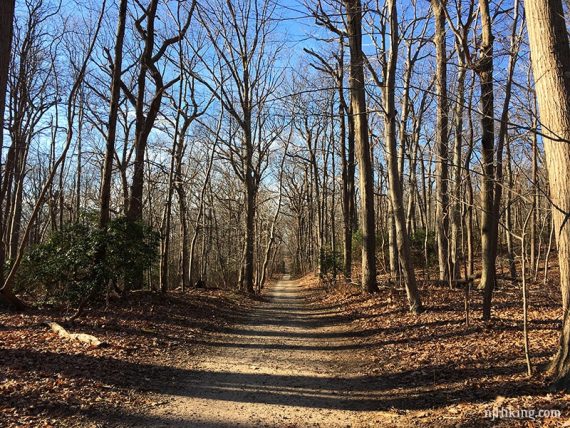 —
Hiked: 12/23/18. Trail Blog: "Hartshorne Woods and Battery Lewis"
Hiked: 12/29/11. Trail Blog: "Hartshorne Woods in December"
Hiked: 9/2003.