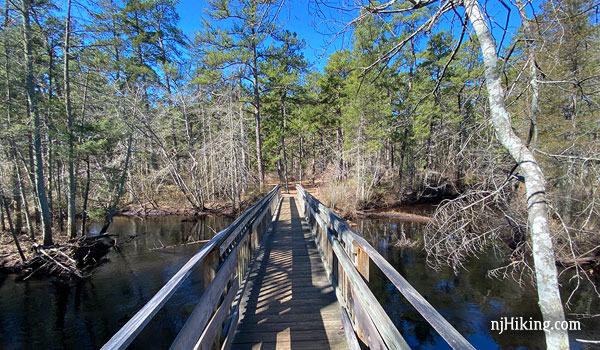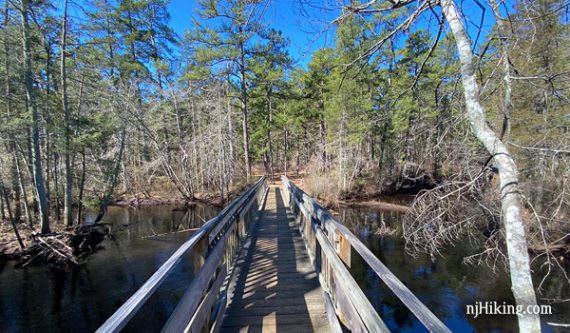 Hike through Batsto Village to an Atlantic white cedar swamp along the Mullica River.
2.7 miles. Easy, flat, sand and pine needles.
Shorter: Park at the Batsto boat launch area and skip the village; about 1 mile less.
Longer: Extend the hike with the Mullica River Trail.
Same Trailhead: Batsto Lake Trail.
Hike Info:
Our two cents:
Nice route that combines historical Batsto Village with a Pine Barrens hike in a cedar swamp and along a river.
Plenty of miles in this area to extend a hike in a variety of ways. We joined Batsto Lake White trail and Tom's Pond Trail with a walk through the village for about a 7 mile hike.
Map:
Print out one of the maps or pick up one in the visitor center or the large trail kiosk in front of it.
Trail Map [scan] above is the old (2011) fold-out brochure scanned into a letter-size PDF: Wharton State Forest Trail map.
Books:
Other hikes in this area can be found in Hiking New Jersey, 60 Hikes Within 60 Miles: Philadelphia, 50 Hikes in New Jersey, and Best Day Hikes Near Philadelphia.
31 Batsto Road, Hammonton, NJ 08037. Large paved parking lot for Batsto Village, park closer to the visitor center as the trailhead is past the village.
Fee: Charged from Memorial to Labor day – unless you park at the boat launch area. Info on the NJ State Park Pass.
Detailed directions can be found on batstovillage.org.
Restrooms:
Inside the visitor center (open 9 – 4pm). On the right side of the visitor center are bathrooms accessed from outside; unsure if these are ever open outside of visitor center hours. Didn't notice any porta-johns (3/2020).
Hike Directions:
Overview: Path through Batsto Village – Tom's Pond Trail (ORANGE) – Path through Batsto Village
0.0 – Walk past the visitor center on the right side, and turn RIGHT. Go past the fenced ore boat, then the mansion. Keep going past the sawmill and a series of workers houses.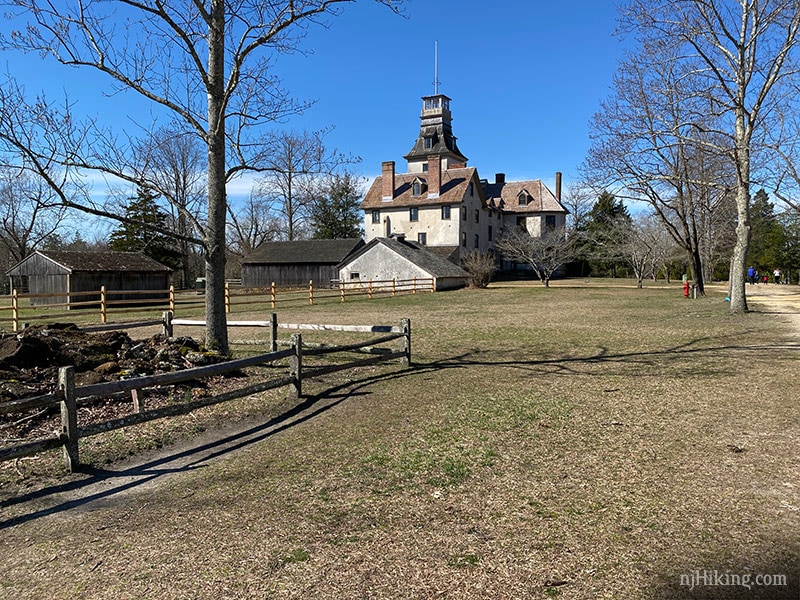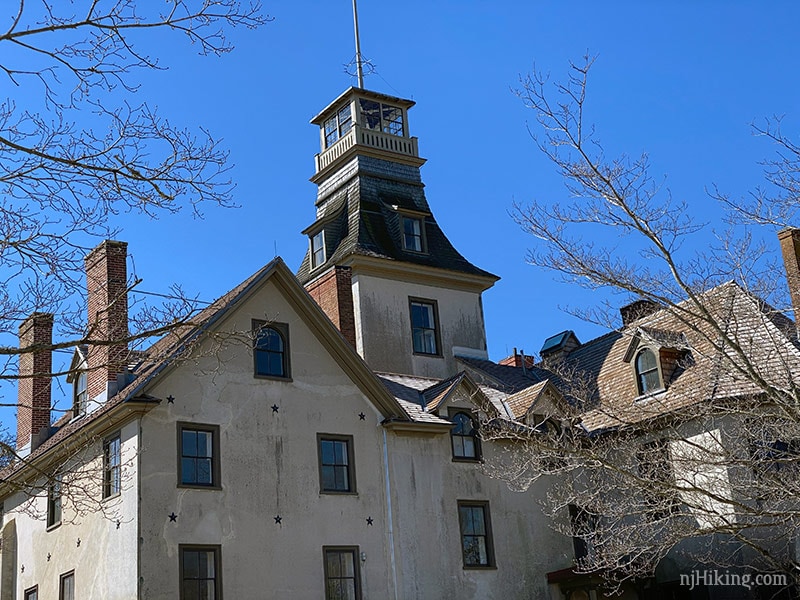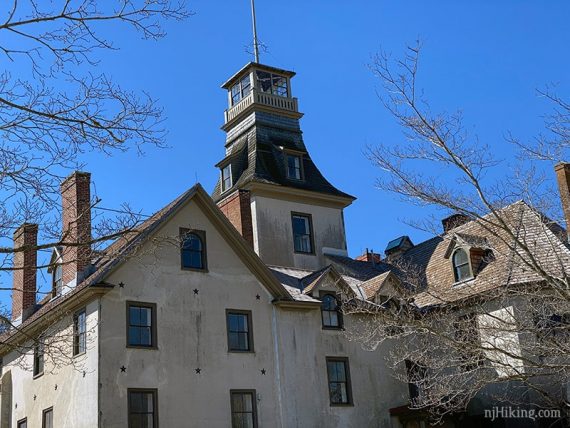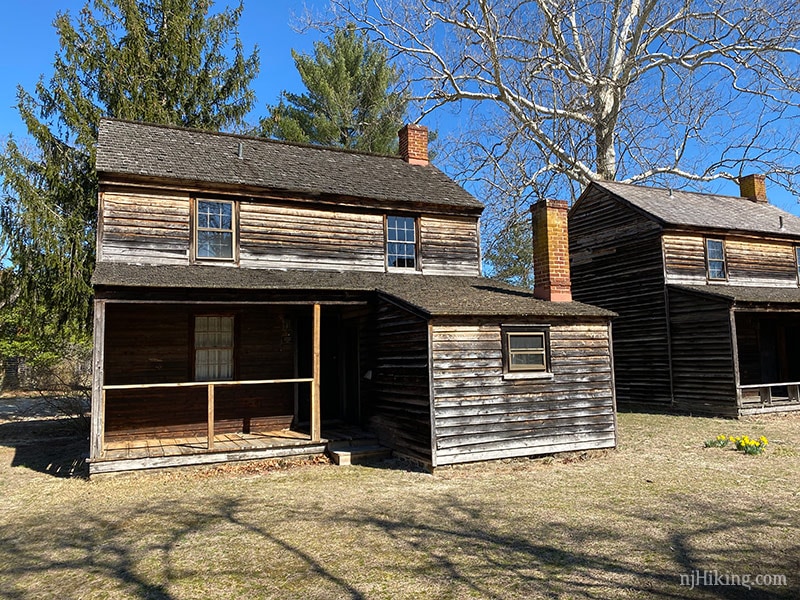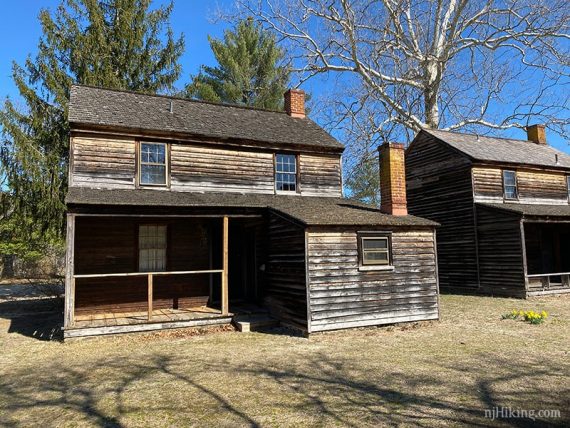 0.5 – Large map signs and a fence. Cross the sand road.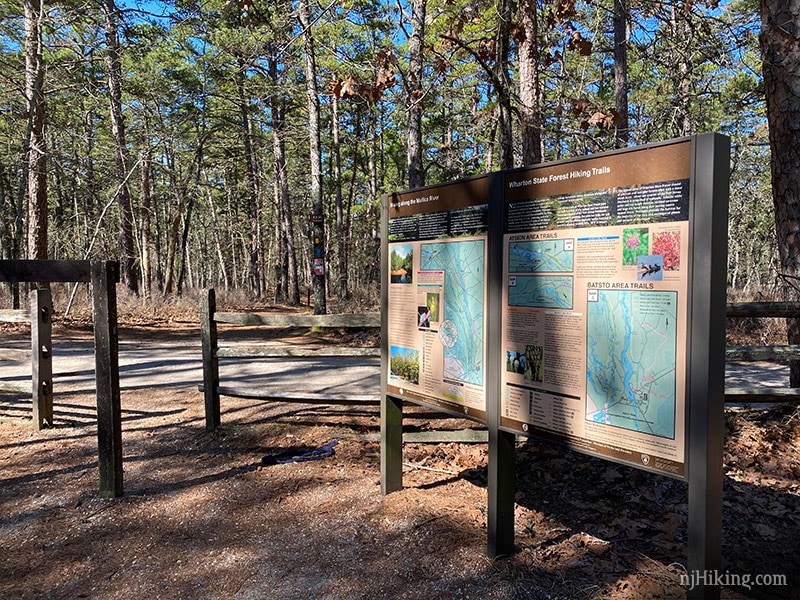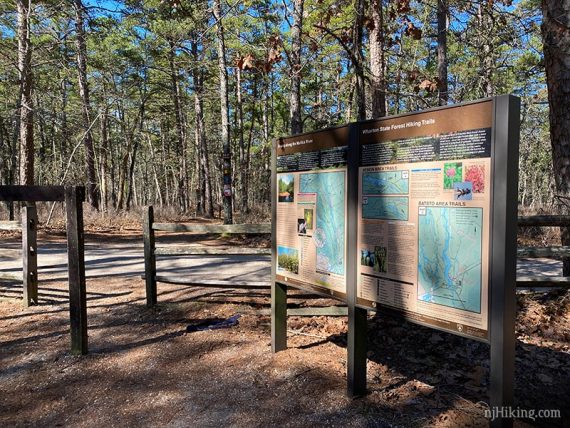 A sign "9.5 MI to Atsion" and YELLOW and BLUE blazes are on a tree. This is Tom's Pond (ORANGE) – just no blaze for it here.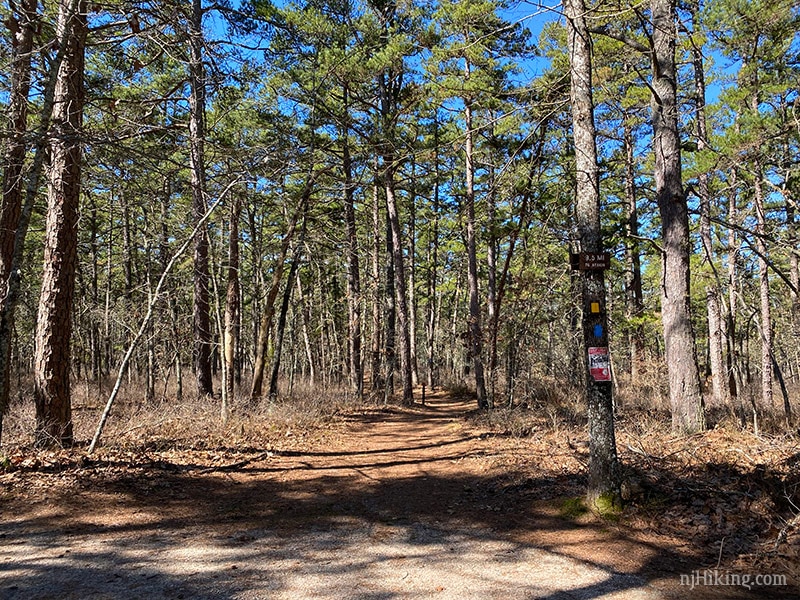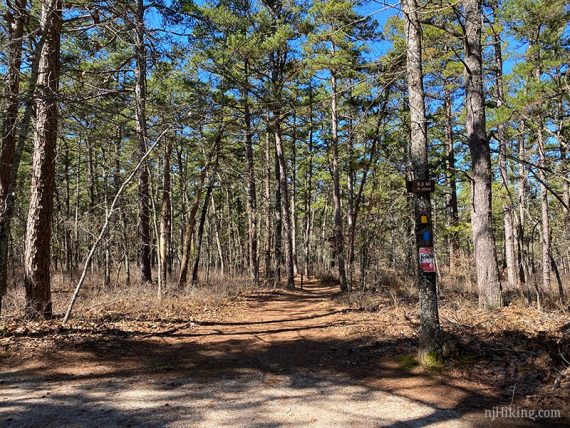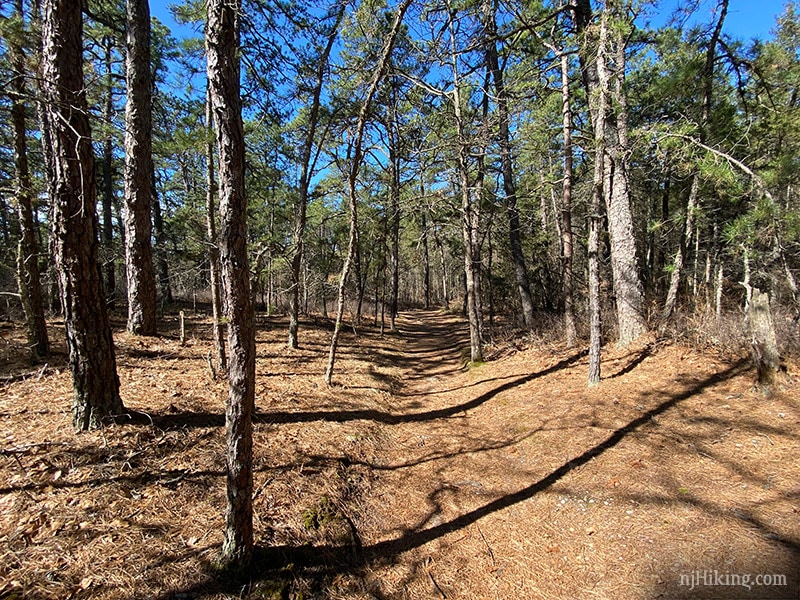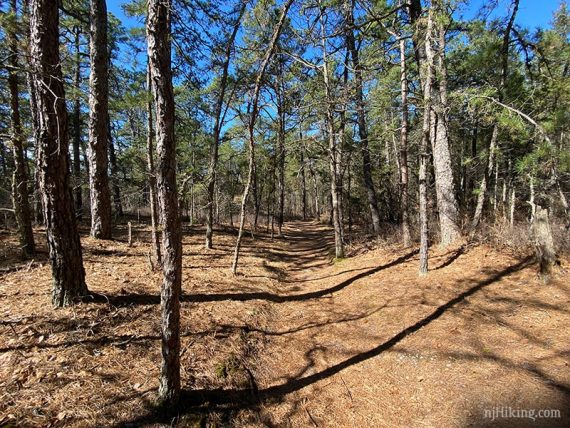 Cross a bridge over the Mullica River.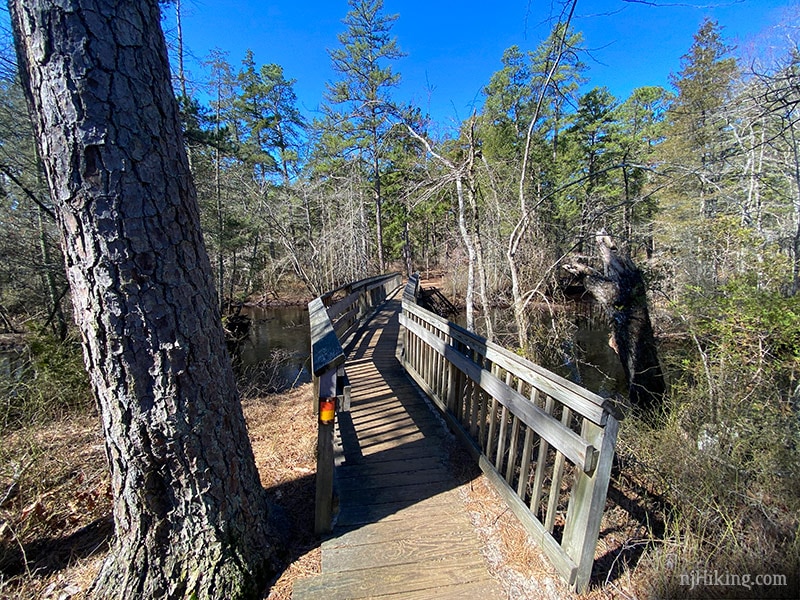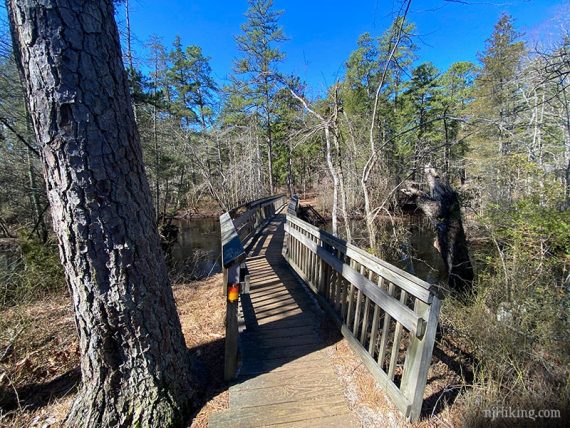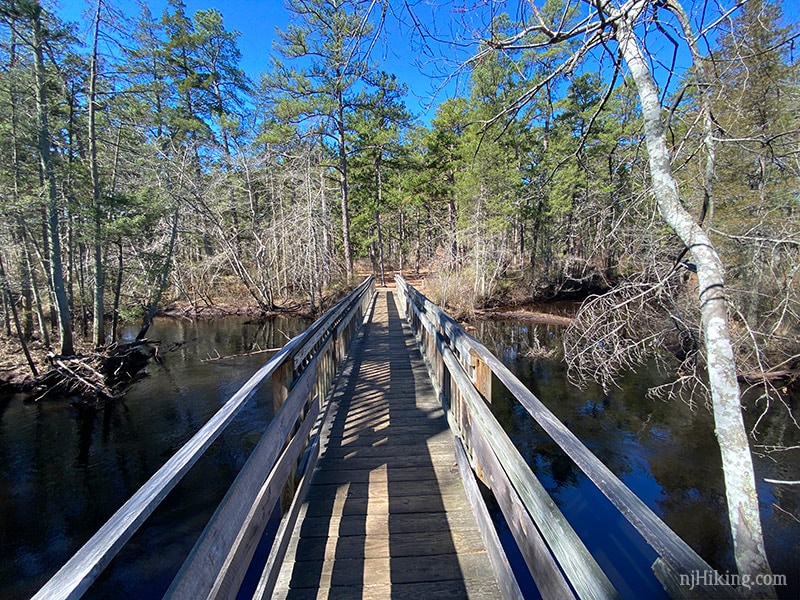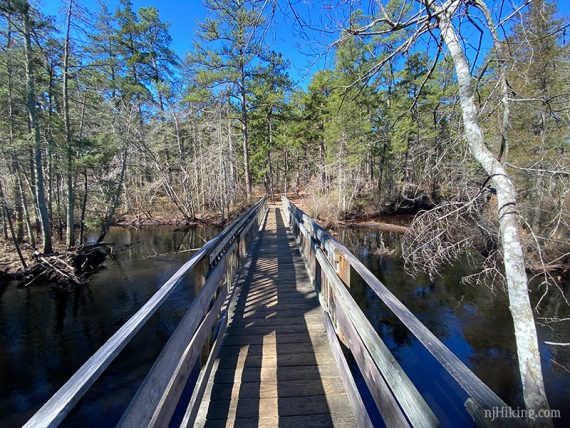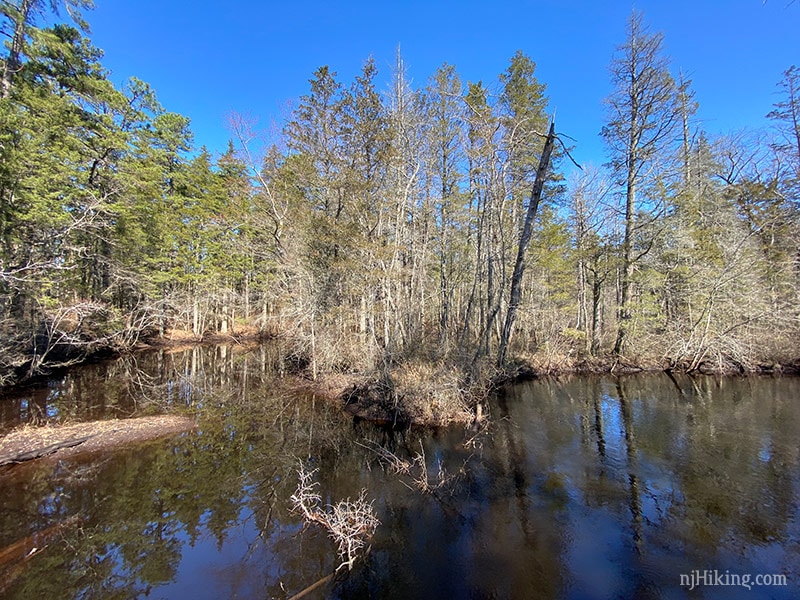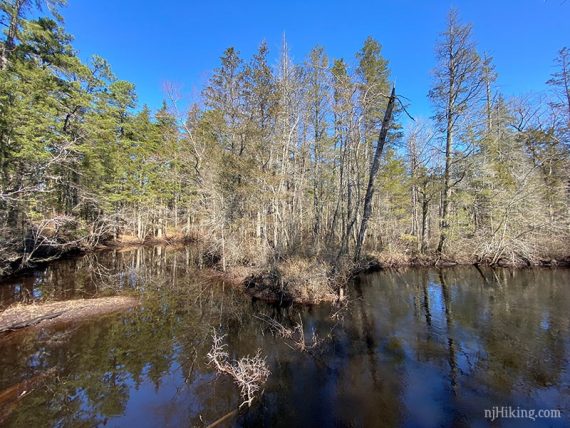 1.0 – Keep straight and DON'T cross the long metal bridge on the right. [That is for the Mullica River Trail (YELLOW). A BLUE trail also leads left].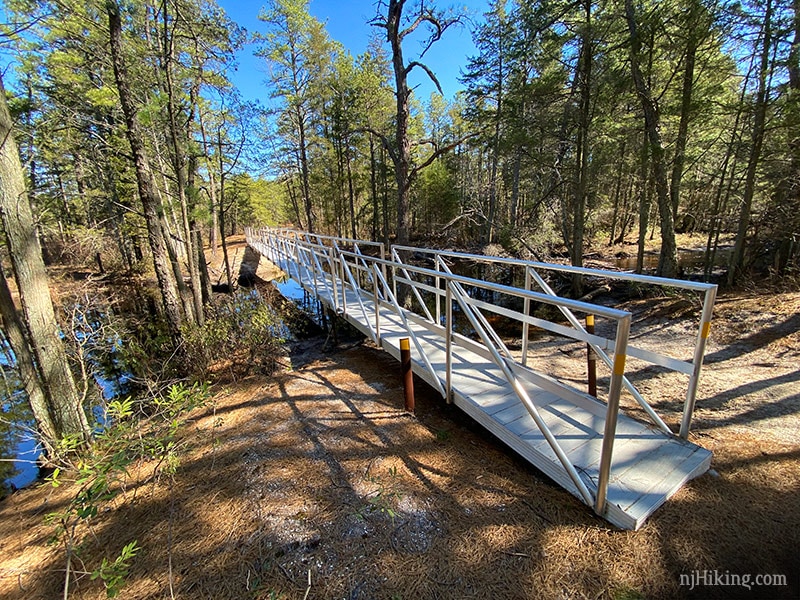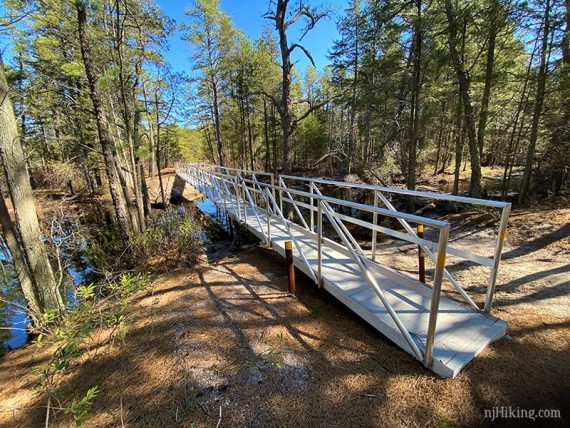 1.2 – A loop through the cedar swamp starts at a large "Carnivorous Plants" sign.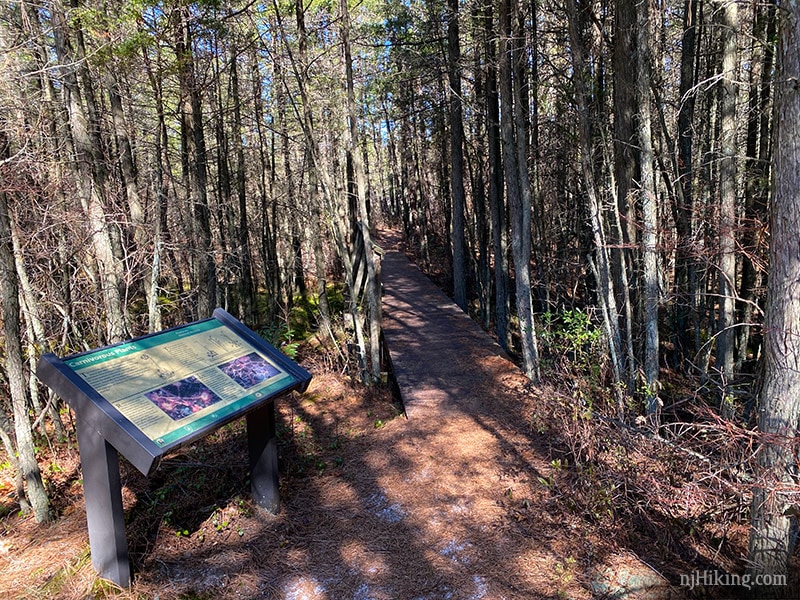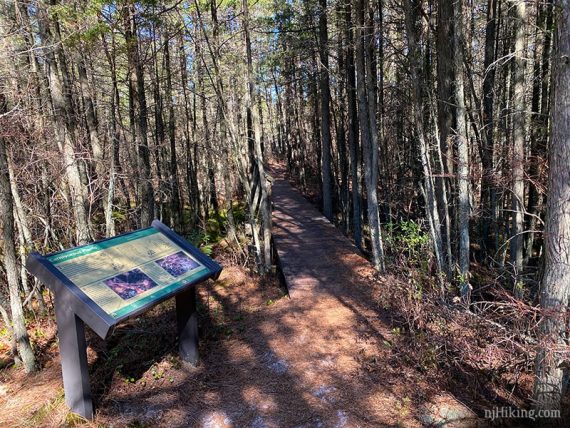 Take the loop around and then retrace your steps. Be sure to explore the buildings in Batsto Village.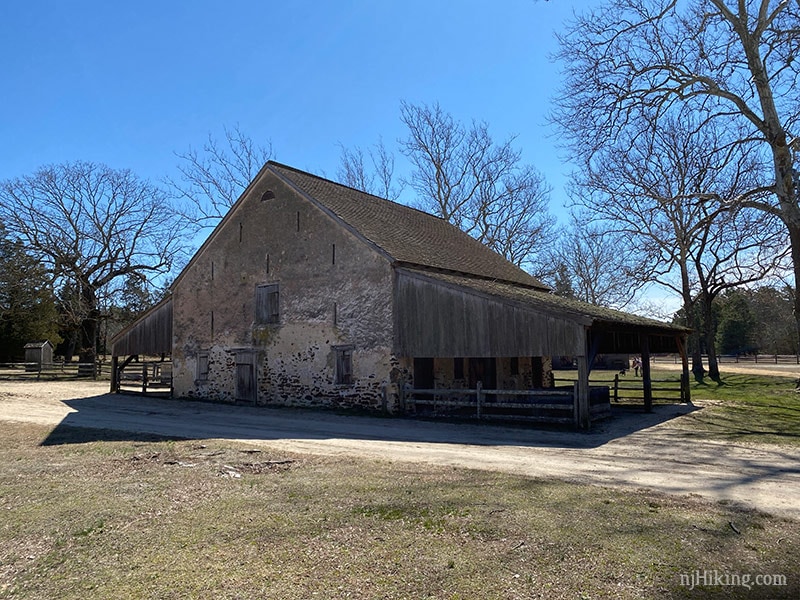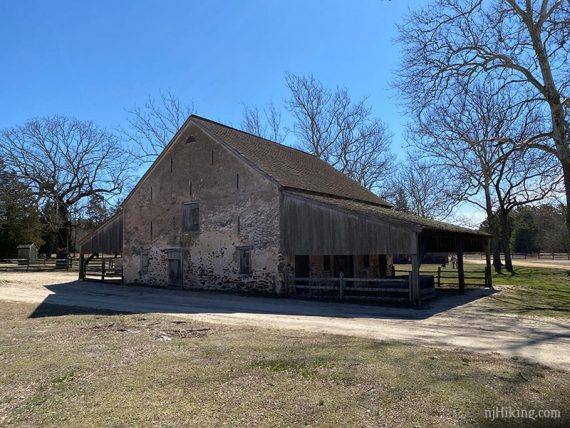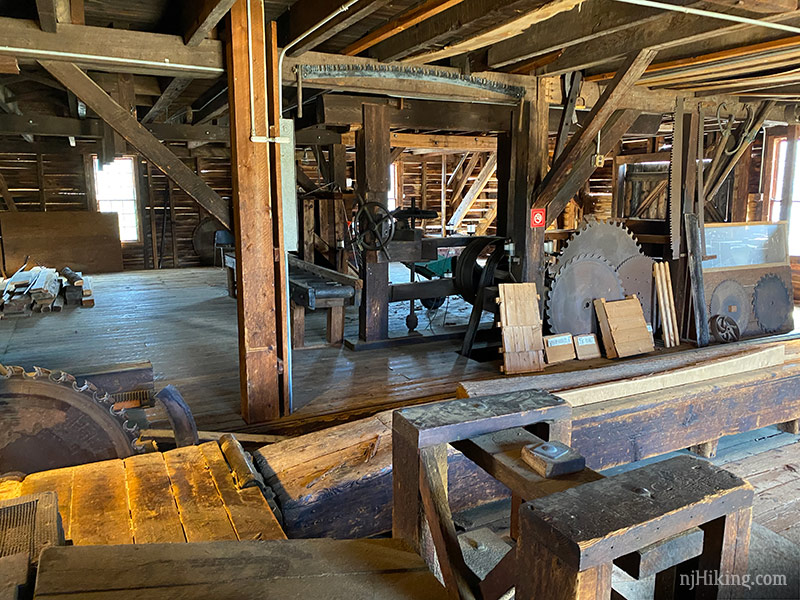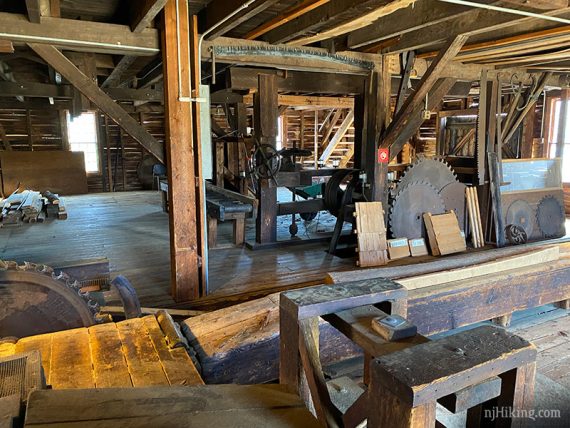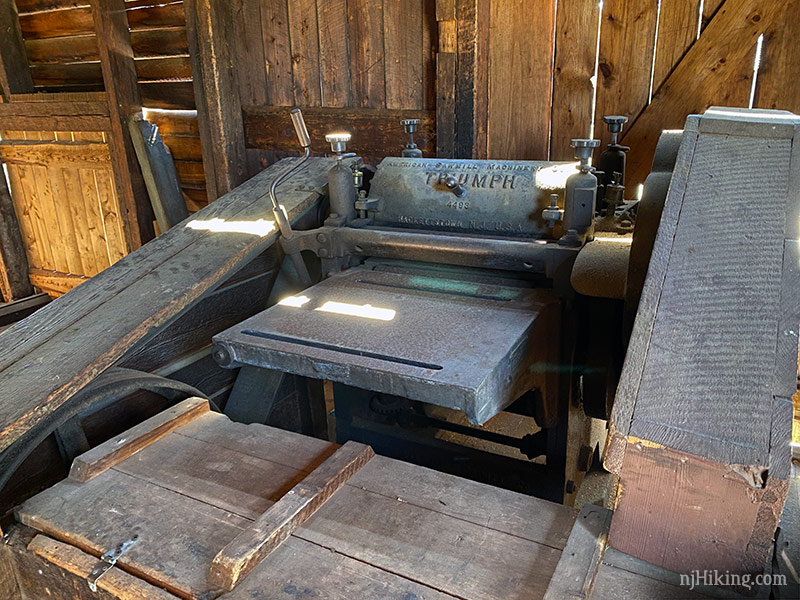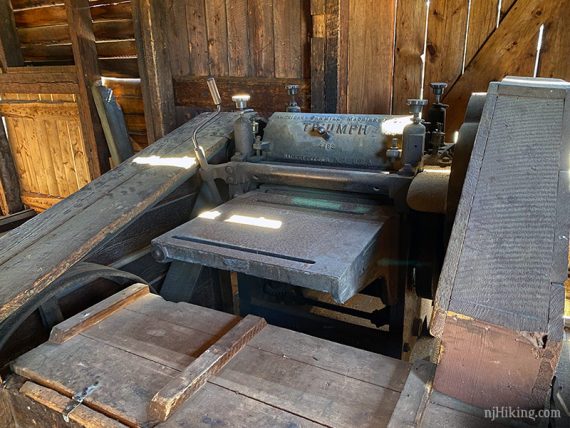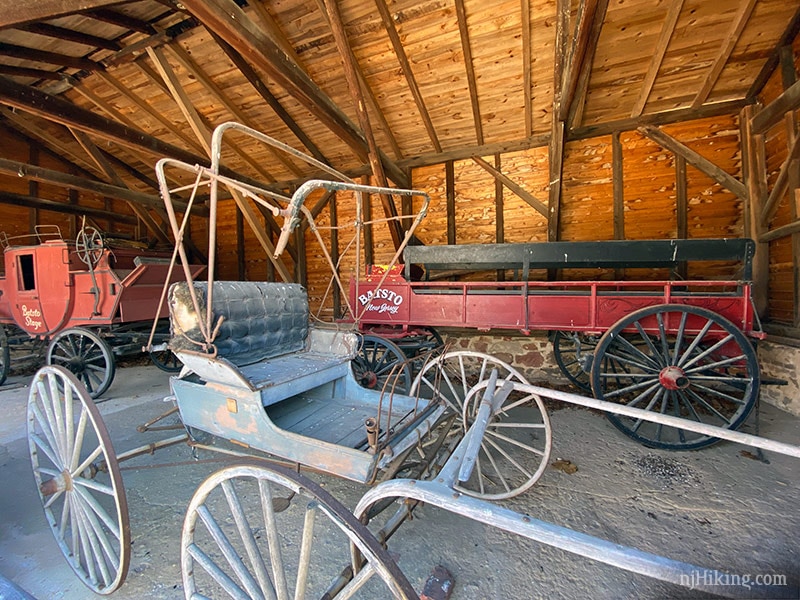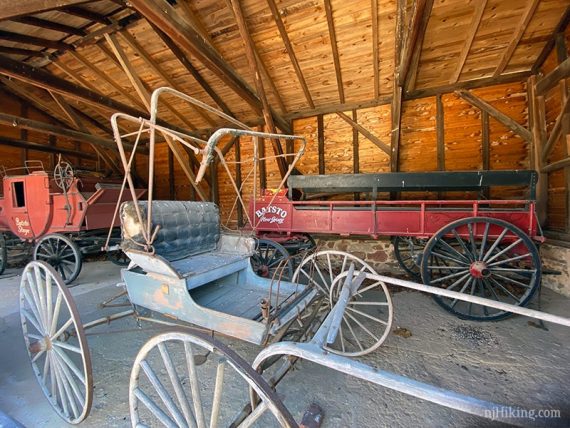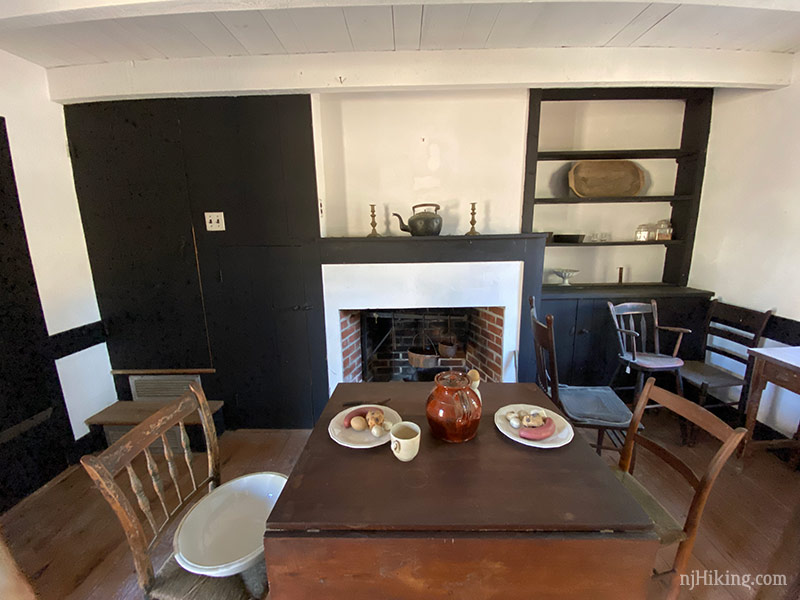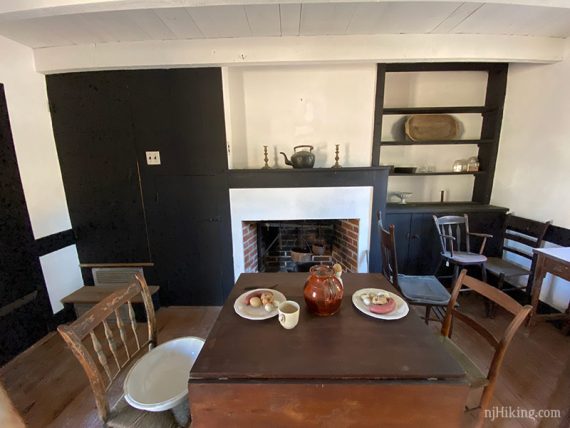 —
Hiked: 3/14/20. with Batsto Lake Trail.