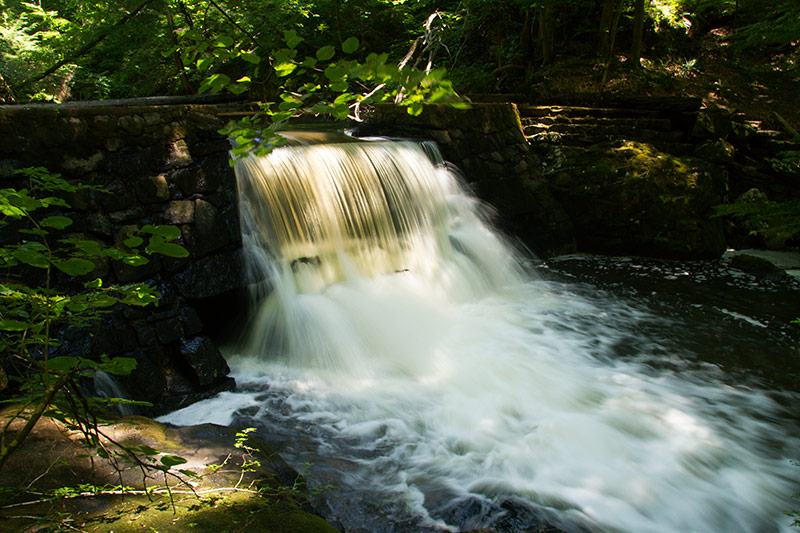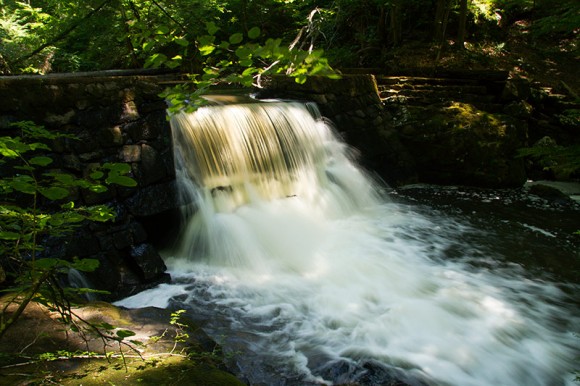 Hiking the Black River Trail from Chubb Park to Cooper Mill, Kay's Cottage, Conifer Pass, and Bamboo Brook.

This hike was an example of why it's good to have a backup plan or at least know of nearby hike options.
The parking lot for the Cooper Gristmill was roped off when we arrived. There was a sign with opening hours which we thought was just for touring the Mill, not the whole lot.
For details, photos, and video for a similar hike, visit our "Black River County Park" page.
Perhaps we've never arrived so early, or maybe never on a Sunday… or maybe it was a fluke. At any rate, we couldn't park at the trail head as planned.
I knew that the Black River Trail can be picked up just down the road at Chubb Park or we could try the parking lot at Kay Center and start the loop from there – or completely switch gears and go to Hacklebarney or maybe Schooley's.
We opted for Chubb since it was something I'd thought about doing someday anyway.
But it would make for a longer route, not something we were looking to do as we were both recovering from nasty colds and chose this hike because we wanted a nice 6-ish mile hike. But we just went with it.
We parked in the 2nd lot and started from the trail kiosk near the porta-john. The trail map showed the BLUE trail leaving from the lot, crossing a power line cut, and then turning left.
But at the trail kiosk, the trail was marked RED. Well, no matter, we'd make do.
Famous last words.
More on that in a moment. From Chubb, the Black River Trail goes past a little pond.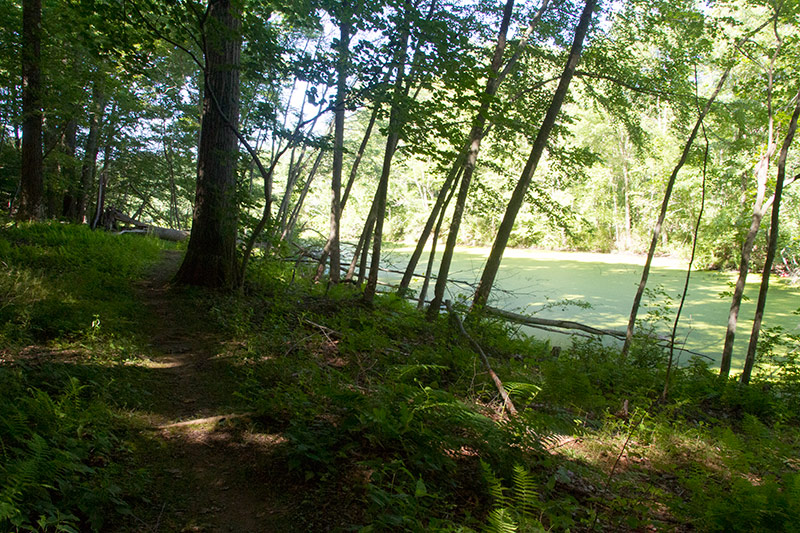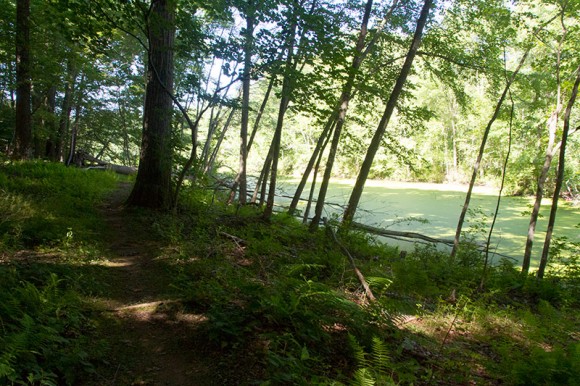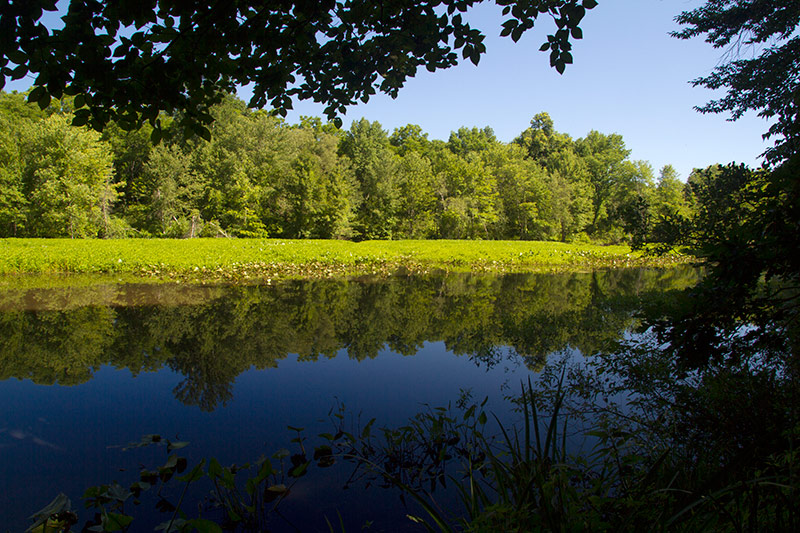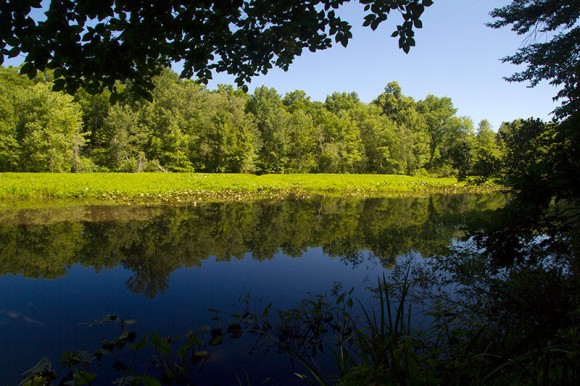 Walk through a tunnel to arrive at the Cooper Mill and then walk along the Black River.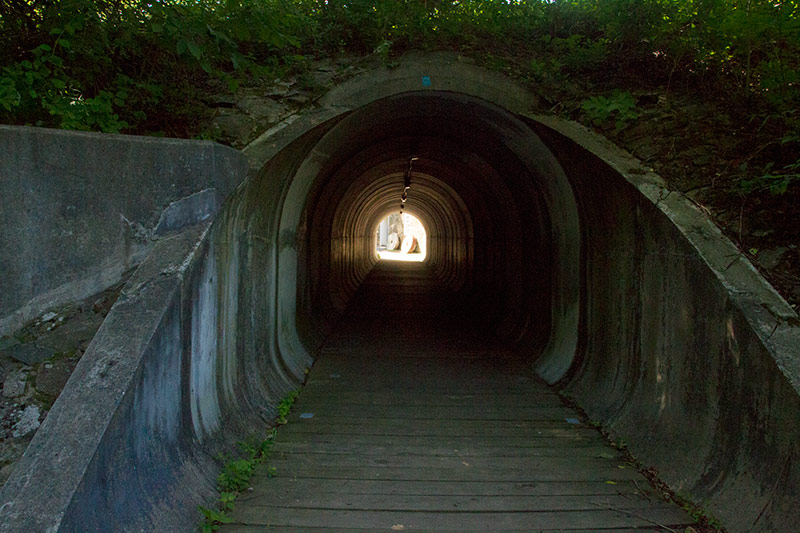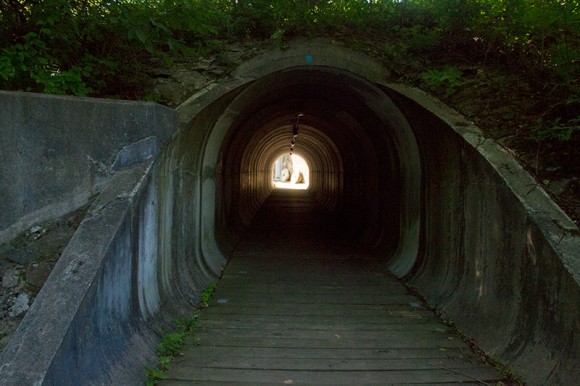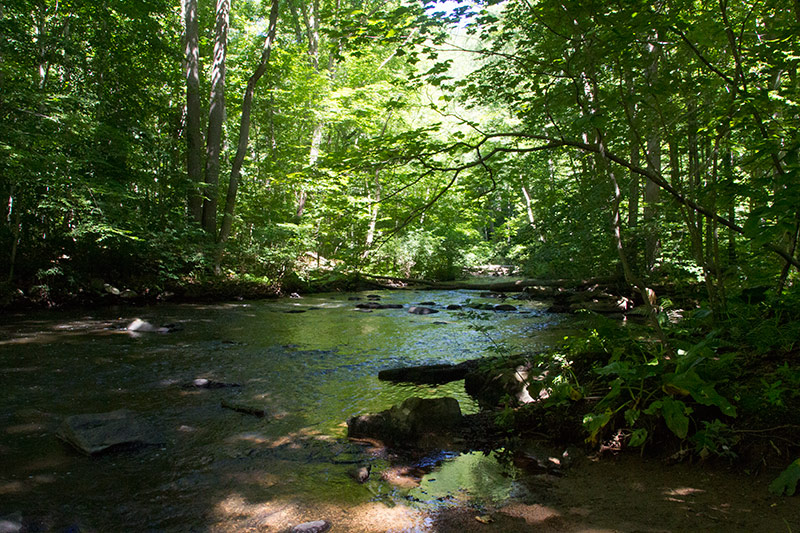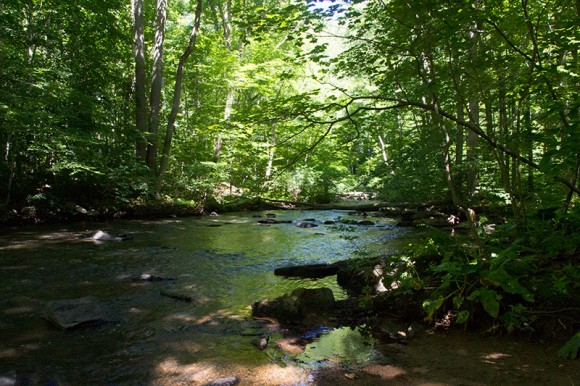 The trail passes Kay's Pond, where we spotted a blue heron.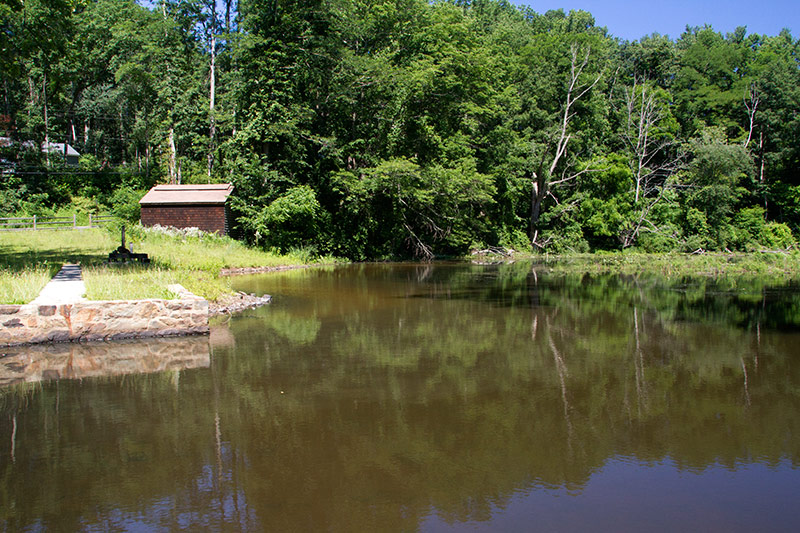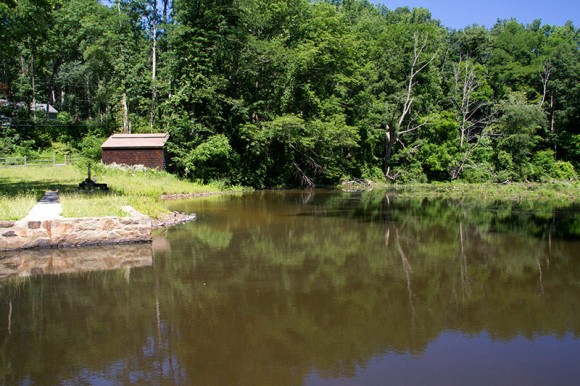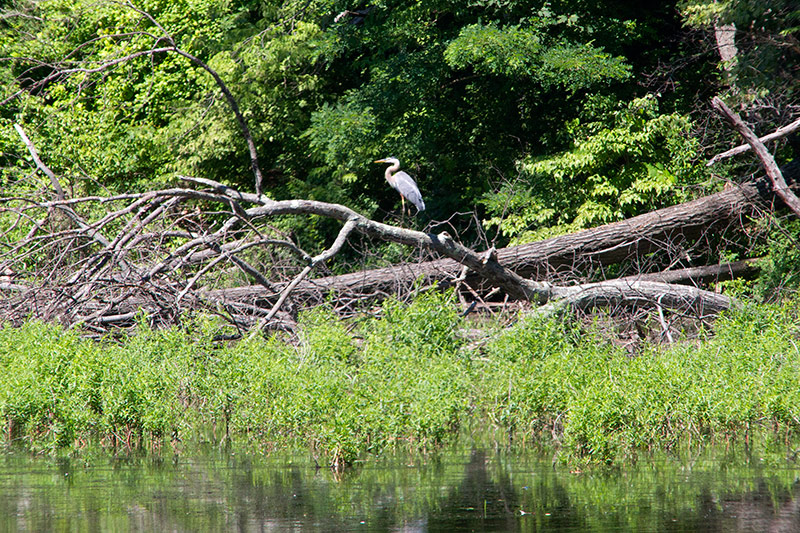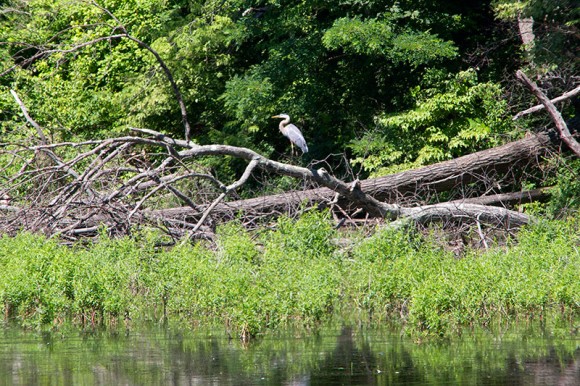 We took a side trip to the ruins of Kay's Cottage where there is a small dam.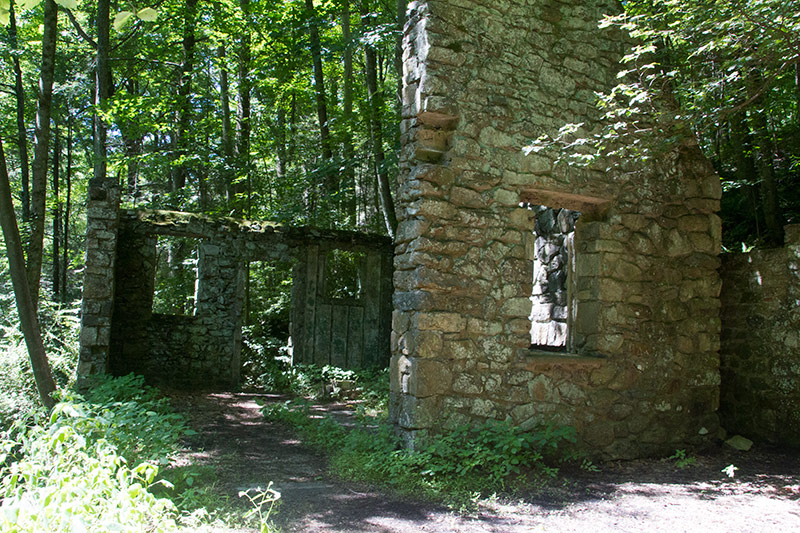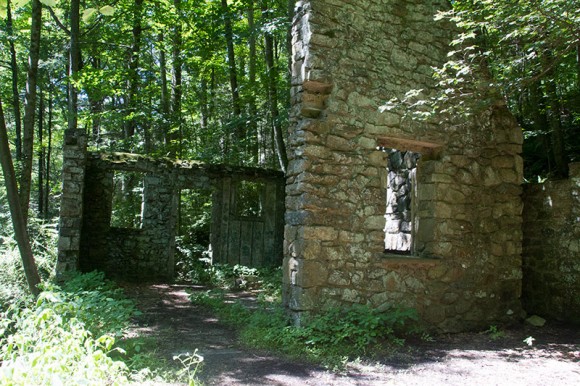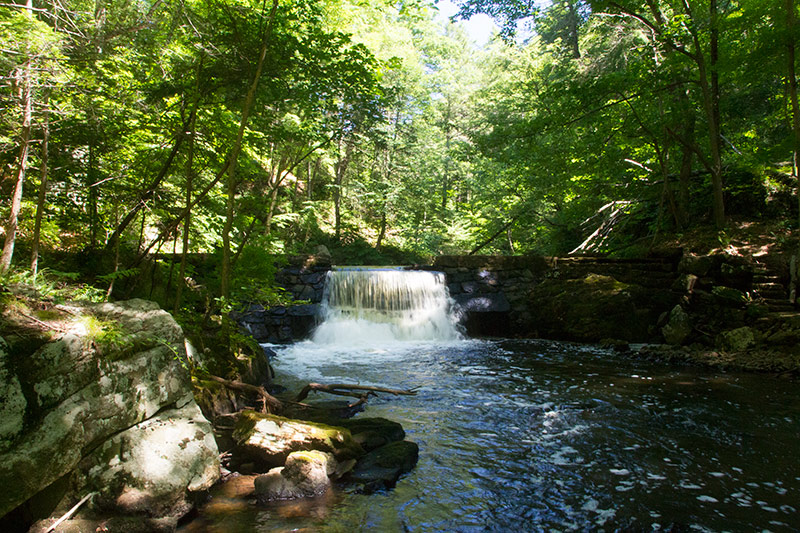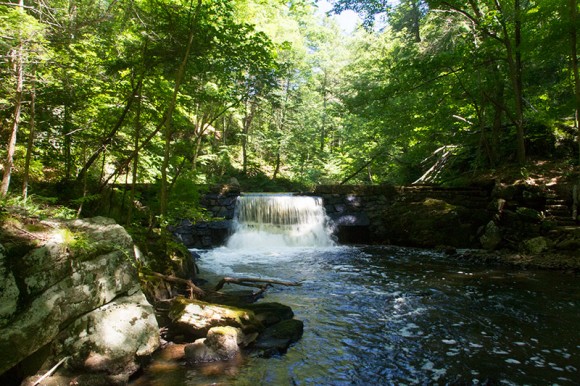 We hiked through Conifer Pass before hitting the Bamboo Brook Trail, which we took past Kay's Center before picking up Black River again and retracing our route.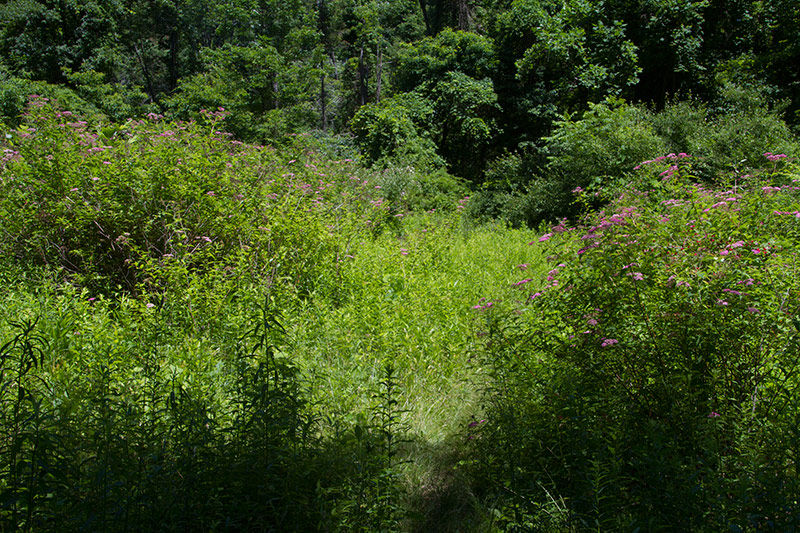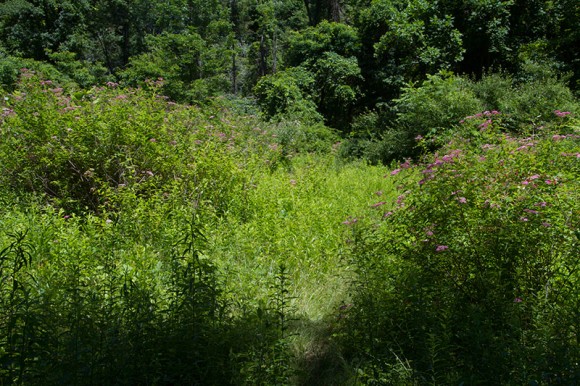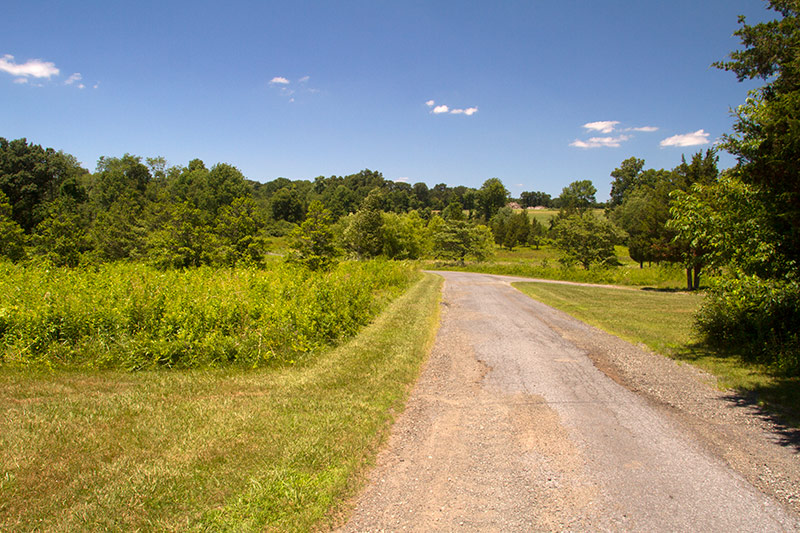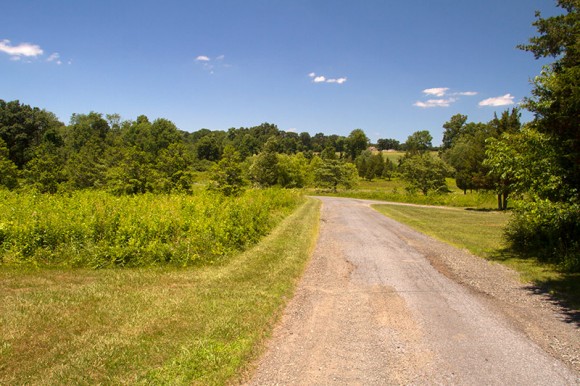 Despite a rough start, it was a beautiful day in a really scenic area.
Now, if you are looking to start the Black River Trail from Chubb Park it's actually very simple:
— Take the RED trail along the field. When it enters the woods, stay on the paved path and ignore the poison ivy choked RED trail that veers off to the left.
Follow the paved path past the power line clearing. Shortly, watch for BLUE markers on the LEFT and start following that. Pass an intersection with RED, then later a pond, and finally through the tunnel to Cooper Mill.
This is not what the trail map indicates so that got us off to a confusing start.
Then we managed to miss all trail markers as we headed down the paved trail, thinking we needed to turn left at the intersection we could see ahead… and then turning around, not entirely sure it was wrong.
We headed back – uphill. Of course it would be uphill.
And managed to not see a BLUE marker. Again. First the parking lot was closed and now we're backtracking looking for markers. It was going to be one of those days, obviously.
Back to the start, where the paved trail enters the woods, we finally noticed an overgrown RED trail and took that, bypassing the section utterly overrun with poison ivy.
The trail through the power line cut was so overgrown that had to make our way through an opening in bushes over our heads… and we heard something large move.
Something was in there with us.
I skidded to a stop – "…ummmm, I hope that's just a deer? Or better yet, an exceedingly plump squirrel?".
Tom nudges me, "just keep moving!".
Shortly we arrive at a T with the elusive BLUE trail. A-HA.
On the return trip we stayed on BLUE at this intersection and sure enough we popped out onto the paved trail, easy-peasy, avoiding all that overgrown stuff. We turned around to look at the markers – how did we walk by those, twice?
Route: BLUE (Black River Trail) – Unmarked to Kay's Cottage and back – GREEN – RED (Conifer Pass) – BLUE (Bamboo Brook) – BLUE (Black River Trail)
Miles: 11 (including wandering around wrong)
Parking: N40 47.038 W74 42.802
Wildlife spotted: Great blue heron