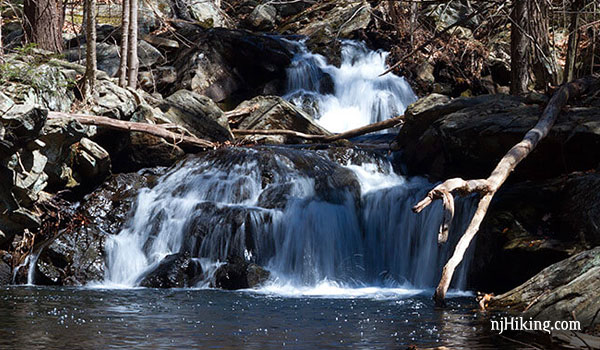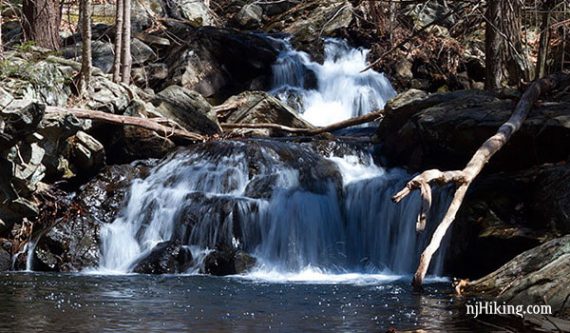 Hike to a waterfall along Apshawa Brook, a dam, and water tank ruins.
3.2 miles. Roots and rocks; seasonal rock hop over small stream.
Our two cents:
This is a shorter, direct route to Apshawa Waterfall that includes two other interesting features of this park – a dam and ruins of very large water tanks from the 1900s.
Note: In drought conditions the falls may be low or almost totally dry. This route doesn't go to Butler Reservoir. The video is of the longer variation of this hike.
Bonus: This is a no-hunting park.
Updated: 7/2020 – Adjusted directions.
Trail Map:
Park map linked above and it also appears on Jersey Highlands Trails. The park's map lists distances of each segment in order to put other loops together.
Books:
This area isn't covered in any of the hiking books we own.
4 Northwood Drive West Milford, NJ 07480. Route 287 to Exit 53 for Hamburg Turnpike. Bear R on Macopin Road. L on Northwood Dr. Large dirt lot.
Restrooms:
None. There are gas stations on Hamburg Turnpike, or along Rt 23 if approaching via Exit 52B off of Rt 287.
Hike Directions:
Overview – BLUE – ORANGE – GREEN – ORANGE – BLUE
0.0 – Walk through the gate in the deer fence and start following BLUE. It's the only trail from the lot.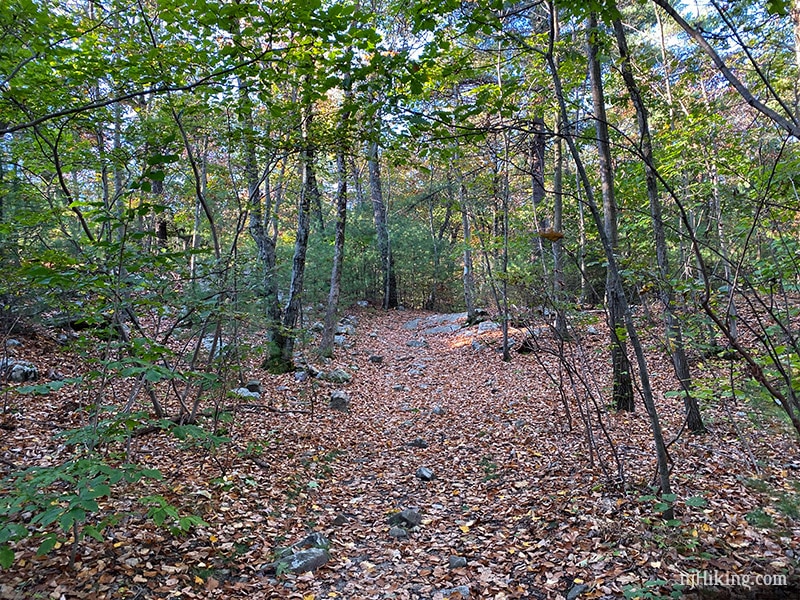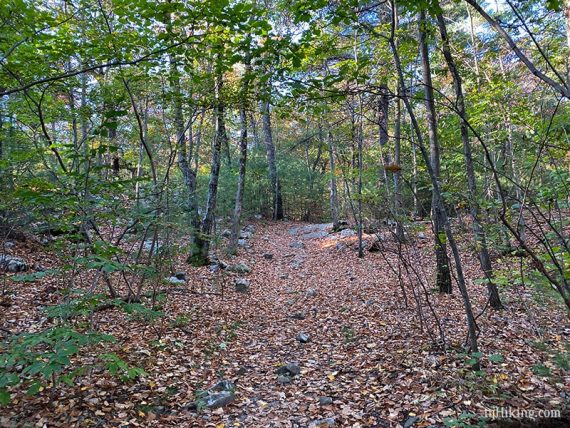 0.5 – Continue on BLUE. [WHITE starts to the right, but you might not spot the blazes].
0.9 – Turn LEFT to now follow ORANGE. [BLUE continues ahead].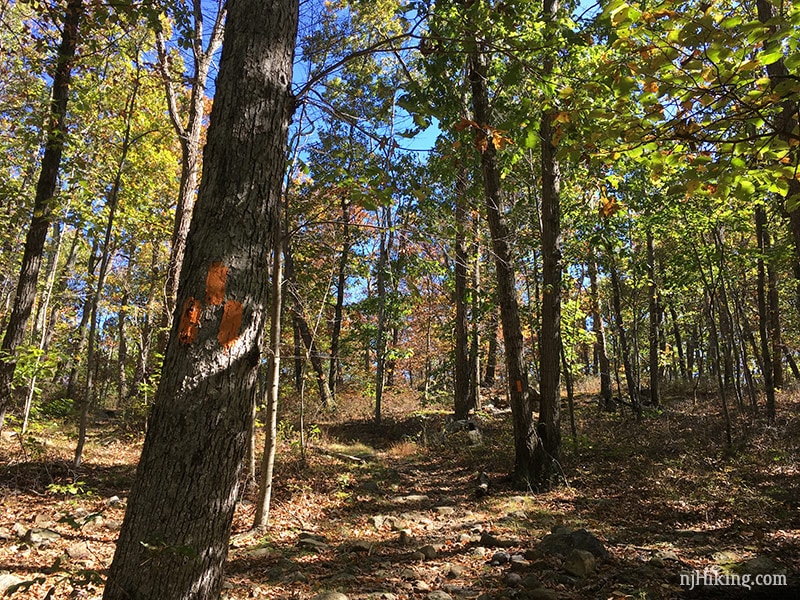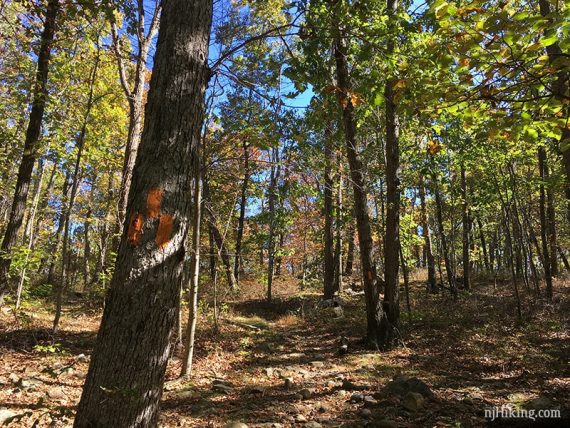 1.1 – Turn LEFT to now follow GREEN. [GREEN also goes right].
1.4 – Continue on GREEN as it approaches the top of a dam and then heads down next to it.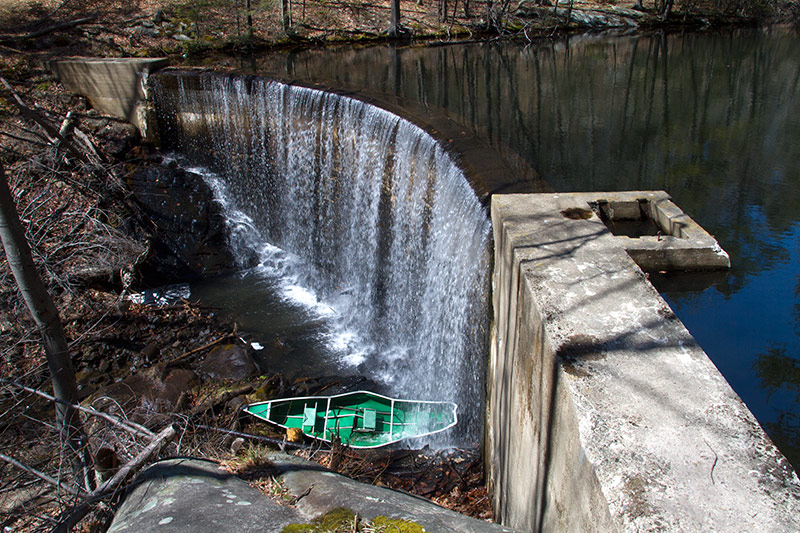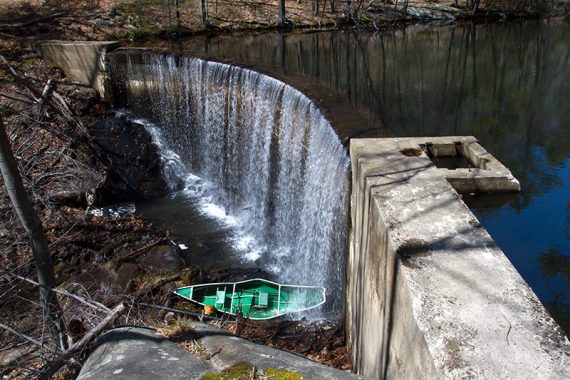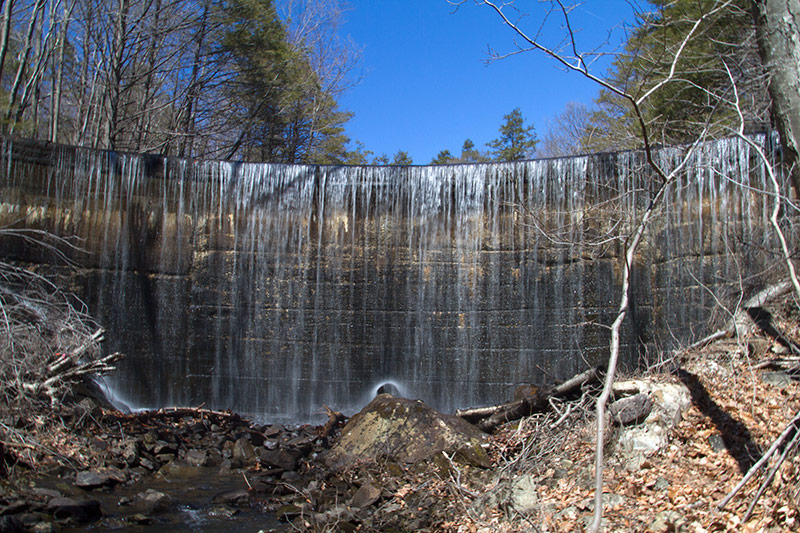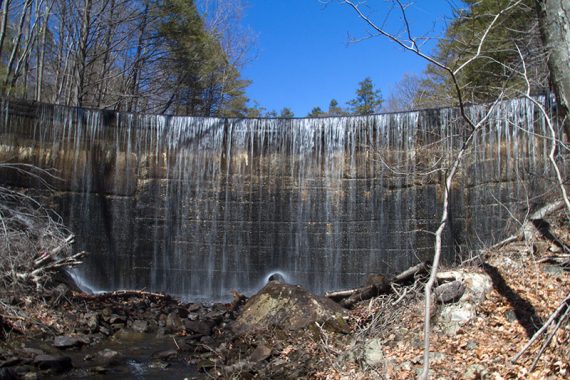 1.5 – Arrive at a stone building and several very large water tanks that are remnants of a water purification system built in the early 1900's.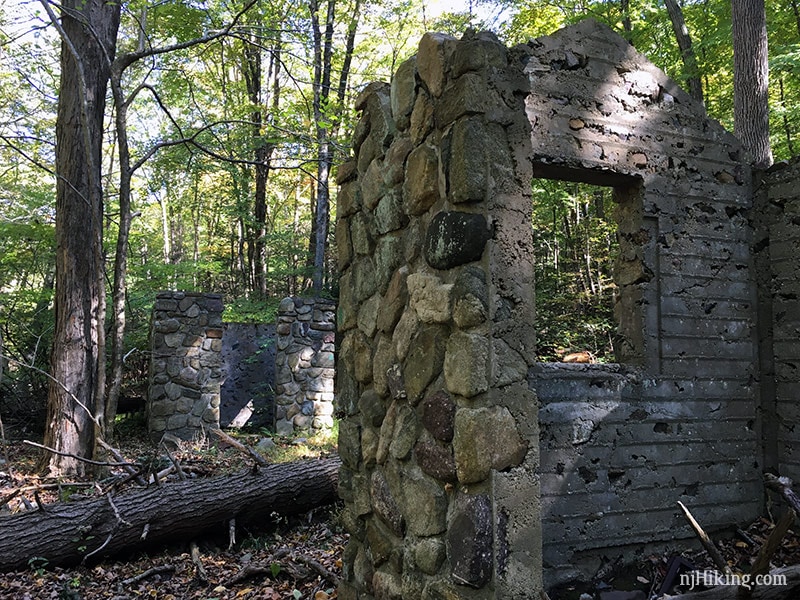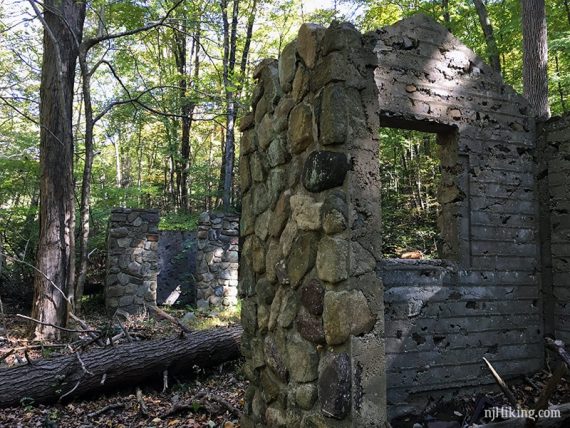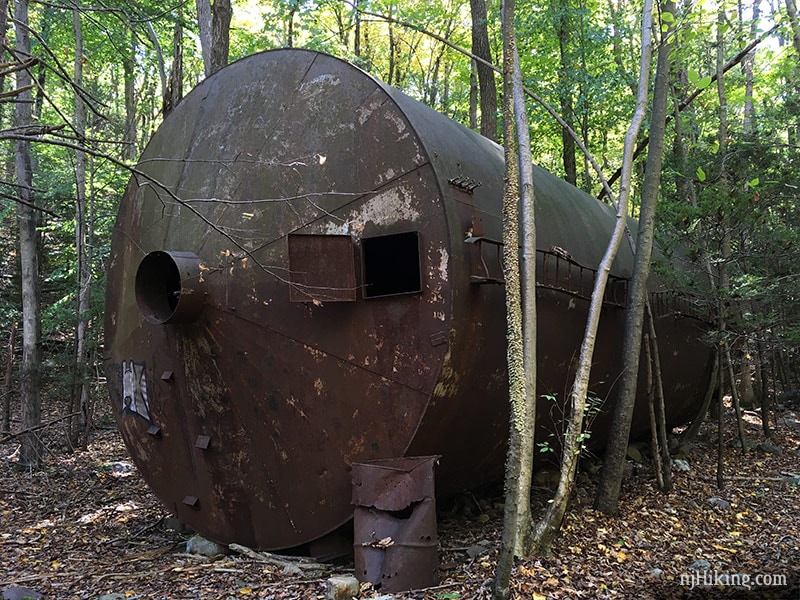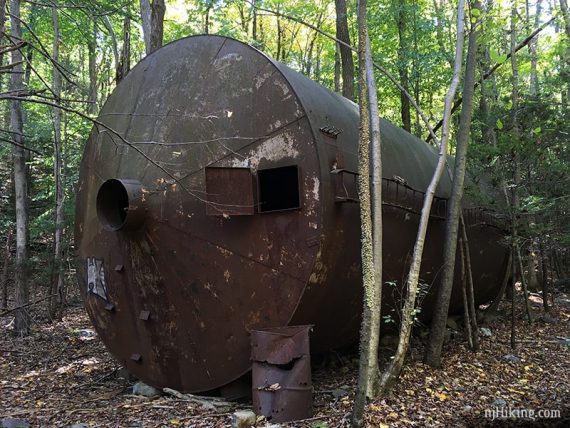 One of the water tanks. Another is open: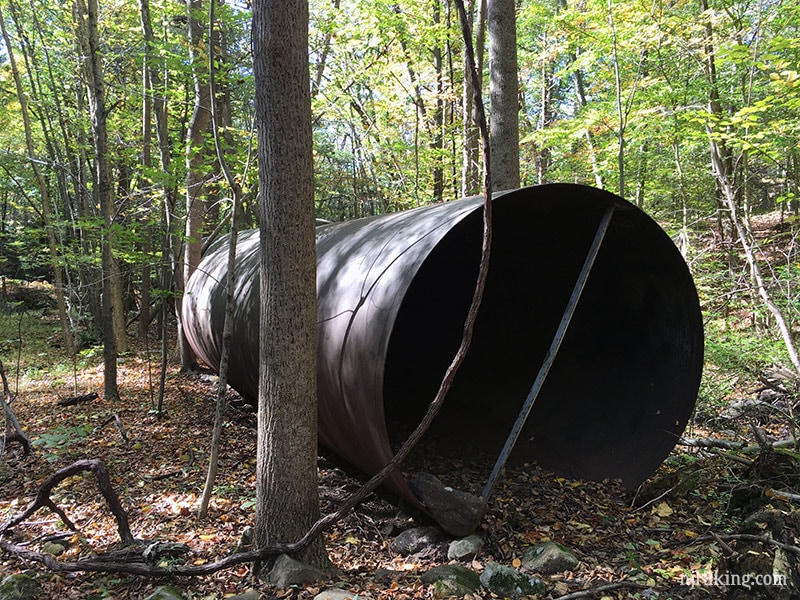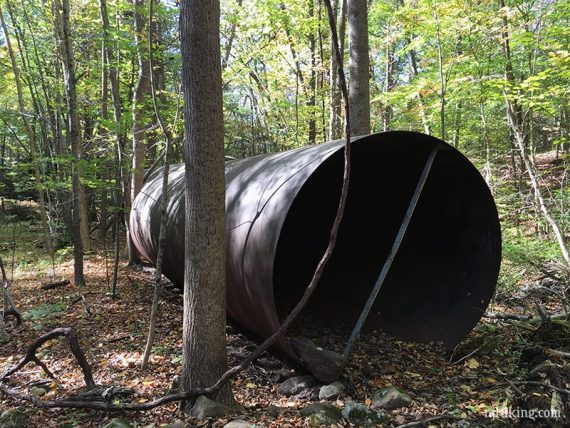 Looking inside the water tank: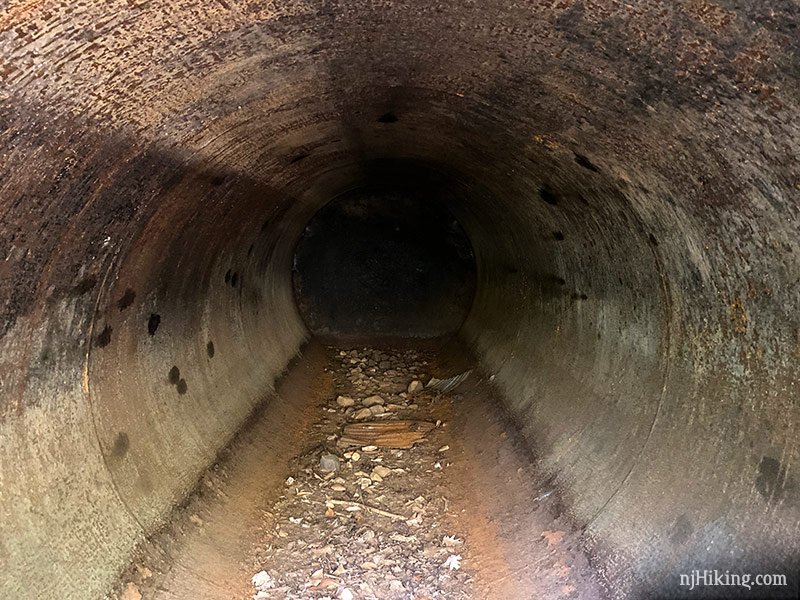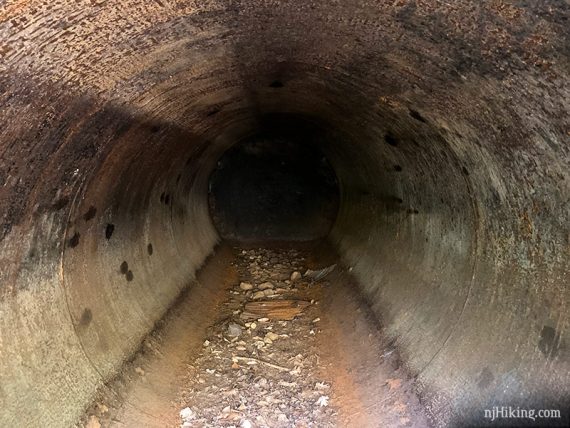 After the water tank ruins, GREEN turns LEFT to cross Apshawa Brook. Seasonally this can be potentially tricky rock hop.
1.6 – Apshawa Waterfall appears on the left, where there are several pretty cascades along Asphawa Brook.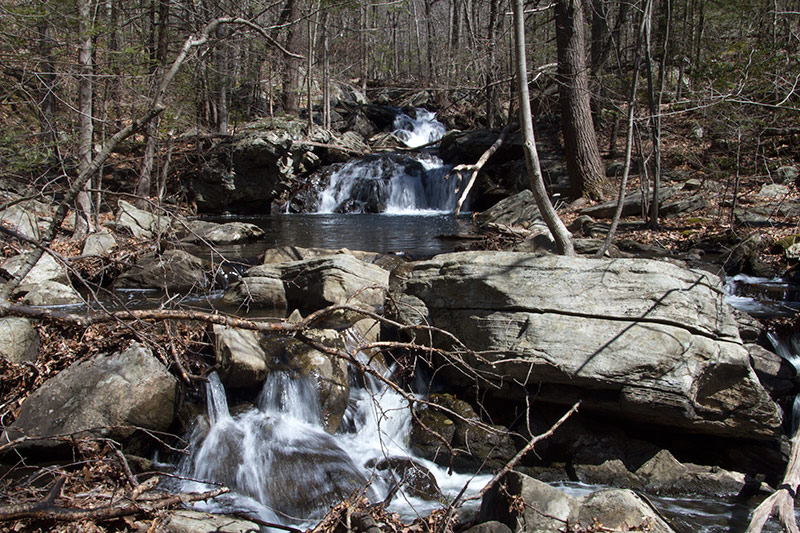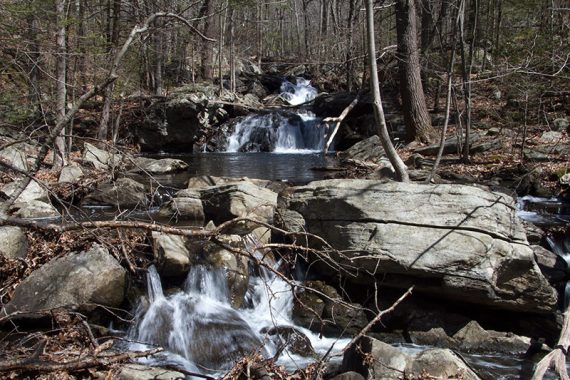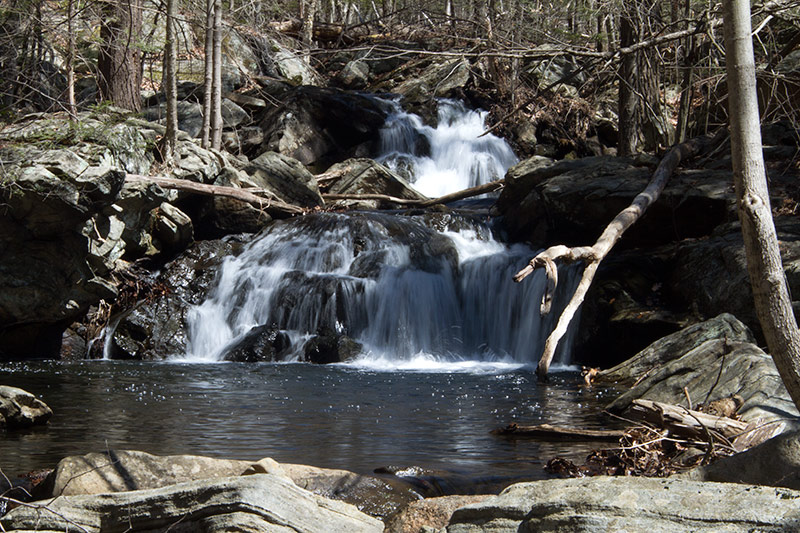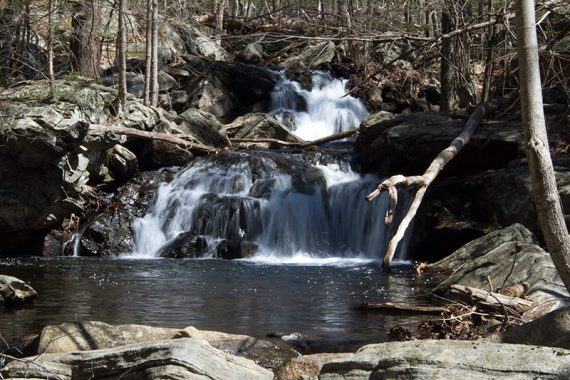 Retrace the route back to the parking lot.