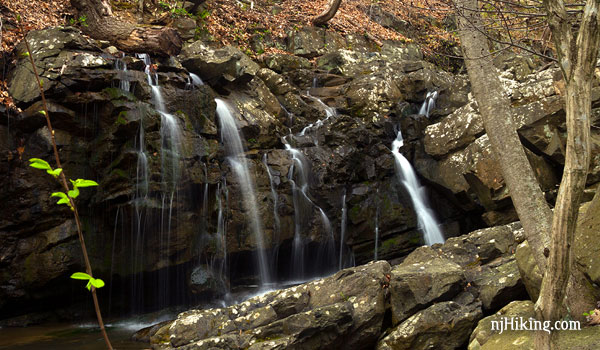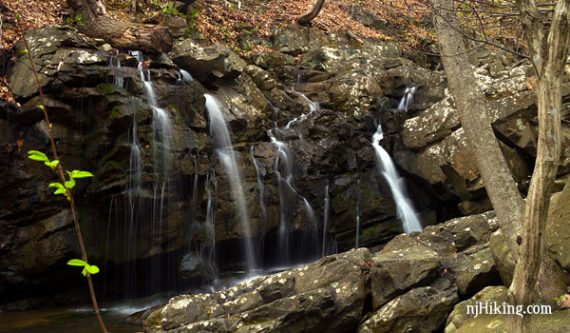 Short hike to a waterfall in Kugler Woods Preserve.
0.5 miles, surface is rough, rocky, and uphill.
Hike Info:
Our two cents:
Quick waterfall hike along a nice stream, or as a side trip while biking/hiking the D&R Canal Towpath.
As with all waterfalls, best results are in Spring or after rain. Without recent rain there might not be much flow at this one.
Updated: 7/2021 – Page refreshed, not re-hiked.
---
Map:
Print out ahead but you can also follow our Interactive Map.
---
Large lot along the D&R Canal just north of Bull's Island.
---
Restrooms:
None at this lot. Try the Bull's Island Rec. Area park office on Rt. 29, a few miles south of the parking lot.
---
Hike Directions:
Walk to the south end of parking area and along the shoulder a bit.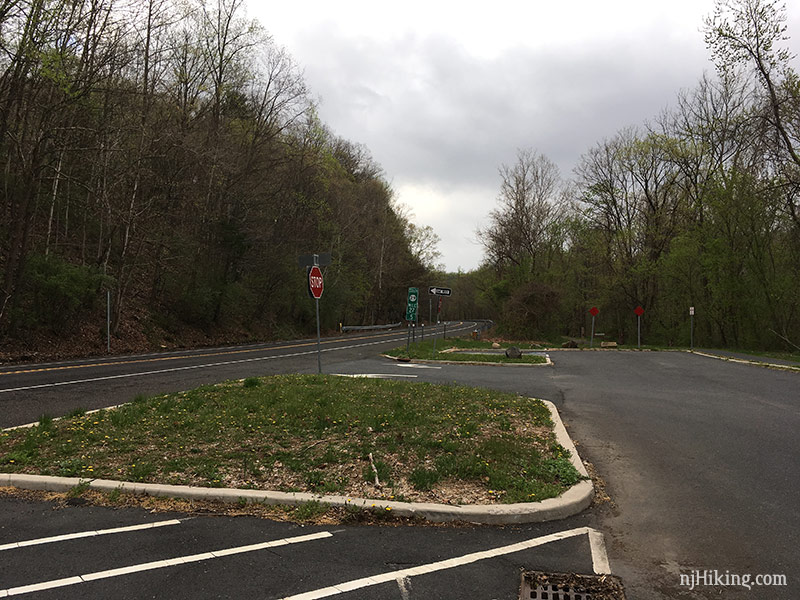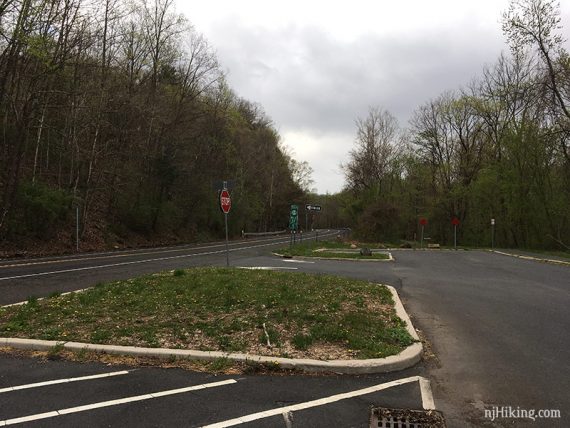 Cross to the opposite side of Rt. 29 to a wooden trail kiosk.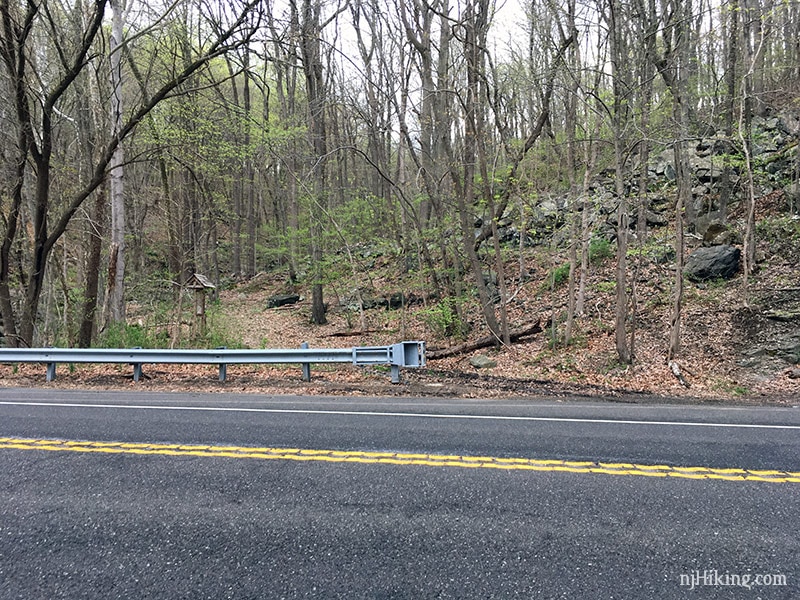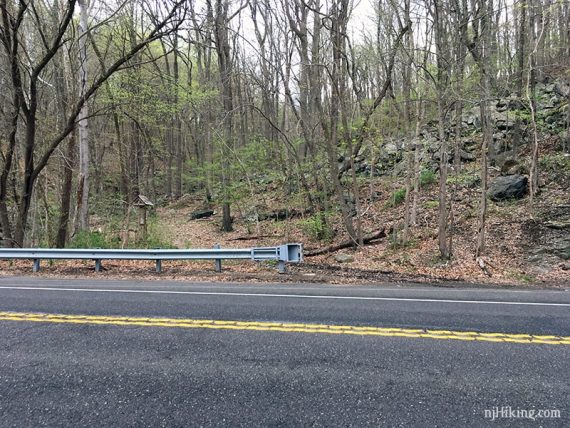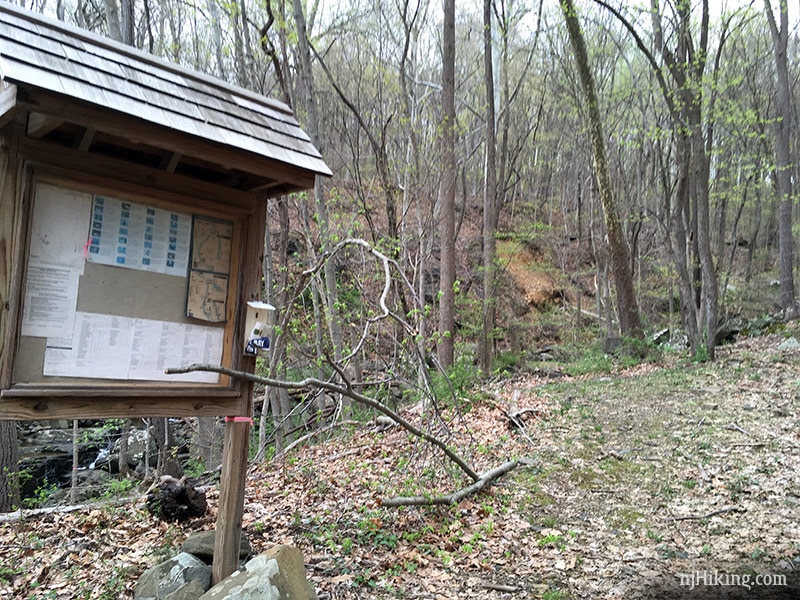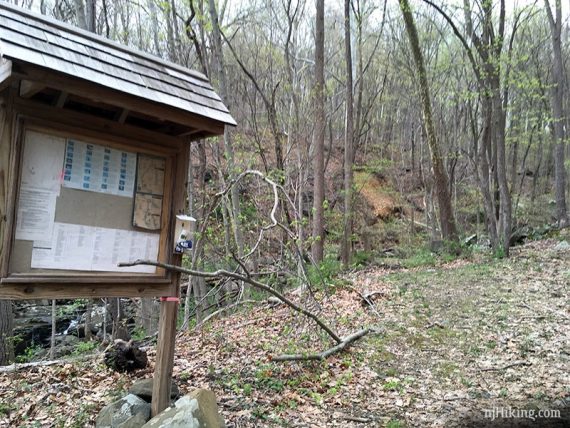 A small cascade may be visible close to the road.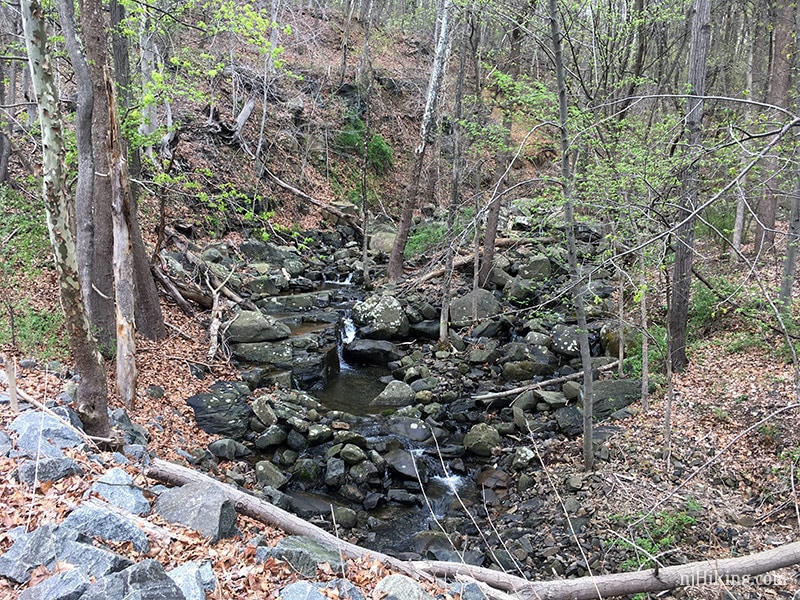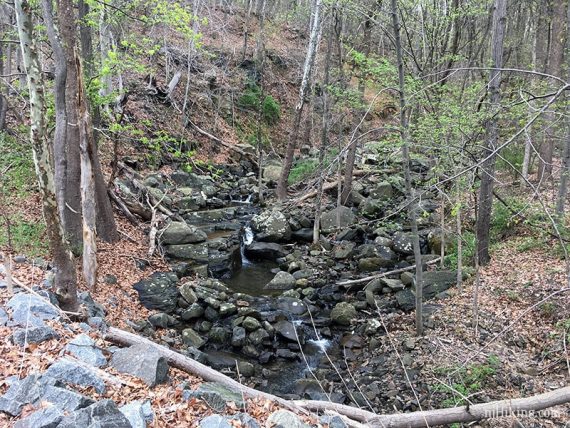 Walk uphill on an unmarked path on the right side of the stream.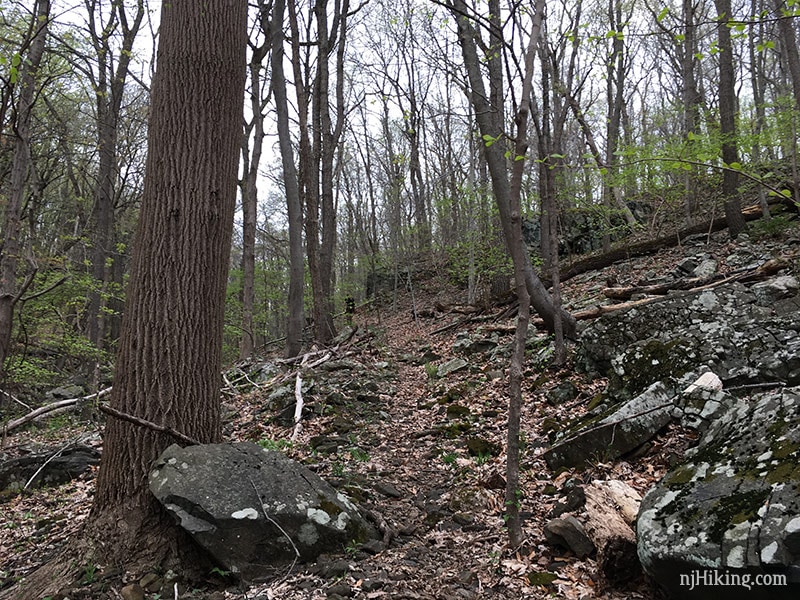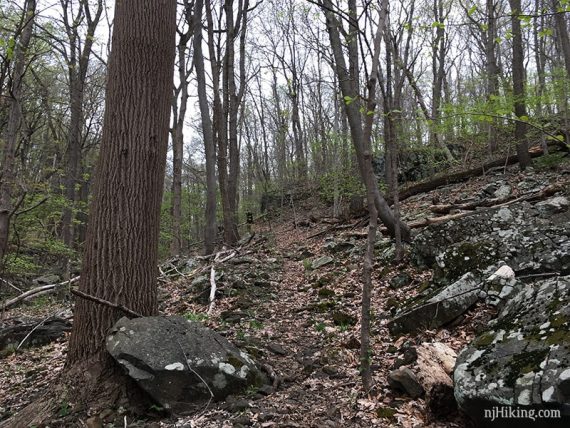 At a cut log, turn left to walk down closer to the falls.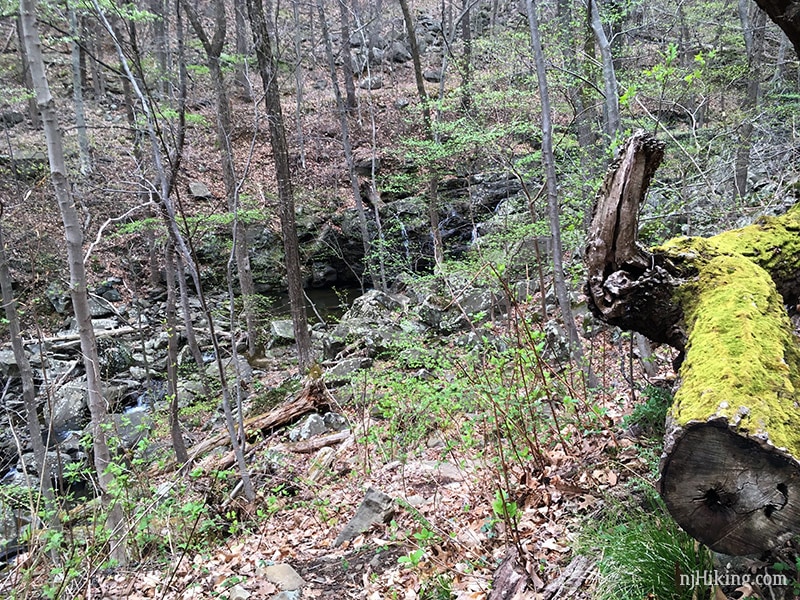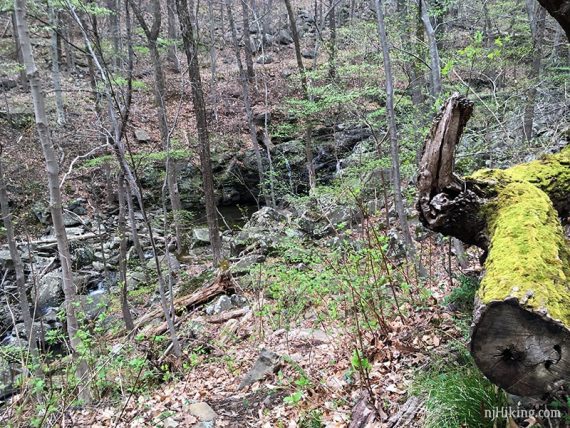 Kugler Falls is a series of cascades over a rock drop into a shallow pool of water.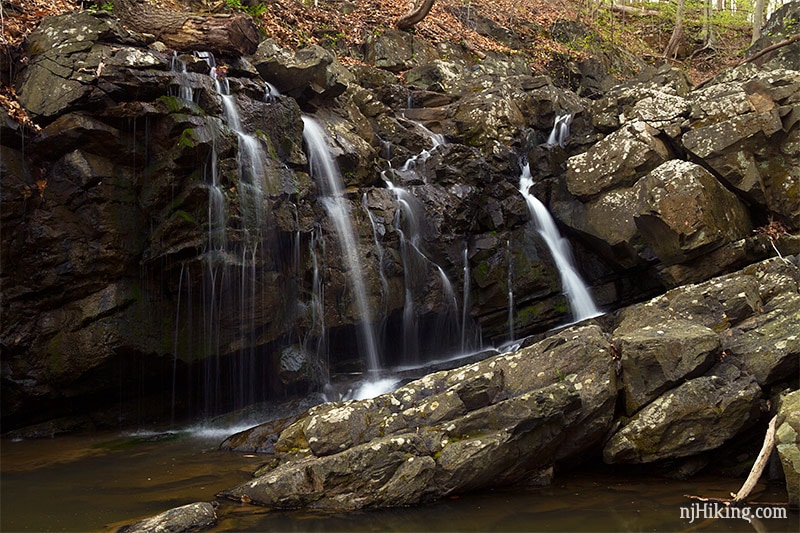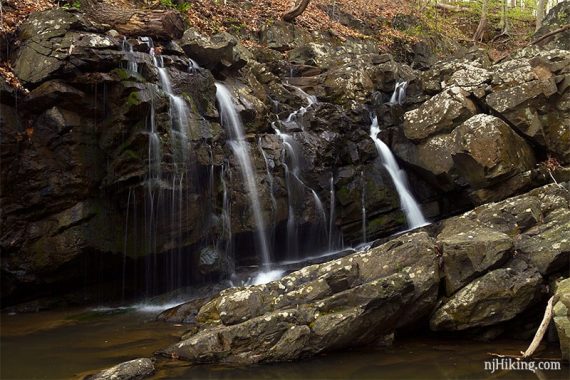 The water delicately flows over the rocks in various spots making for interesting close up shots.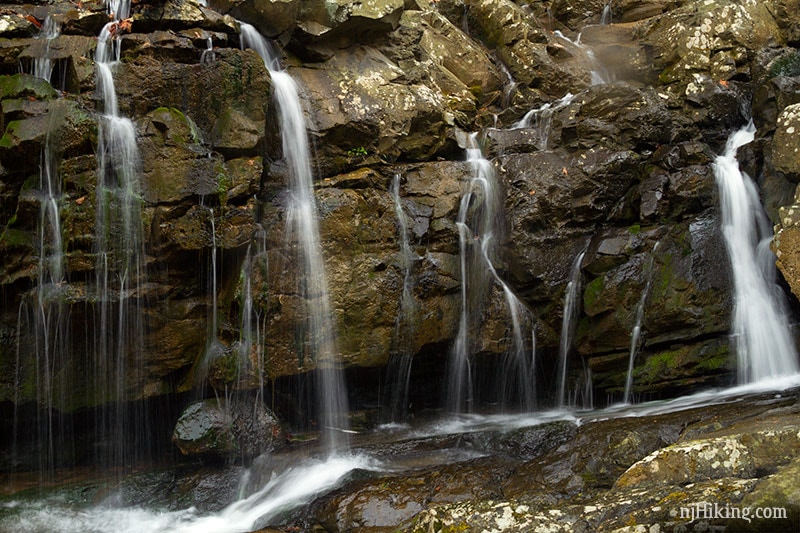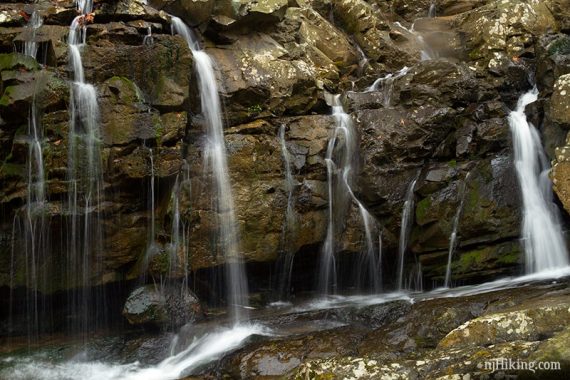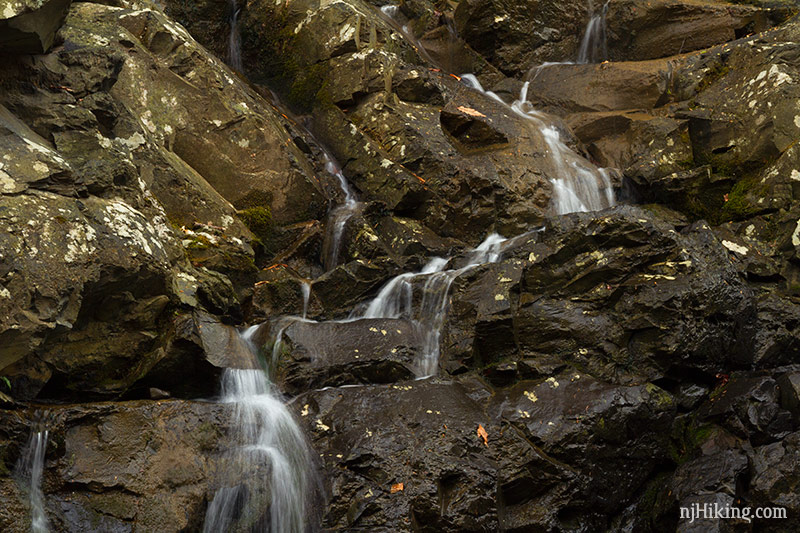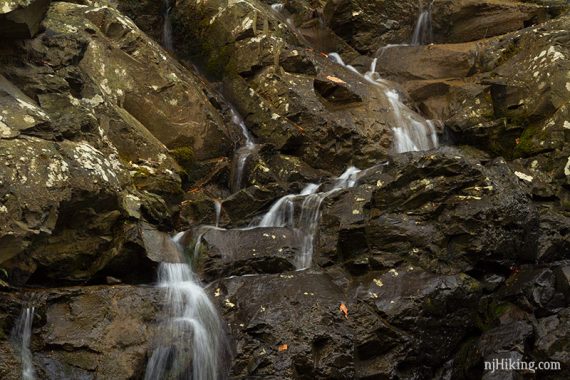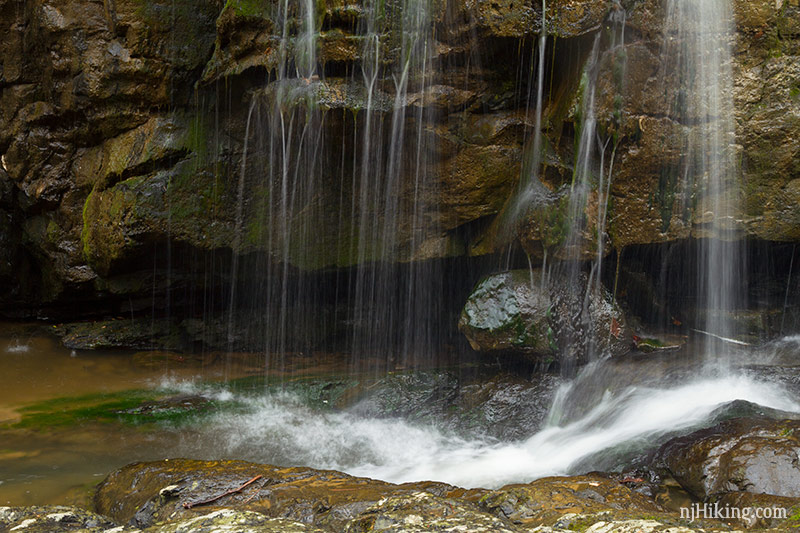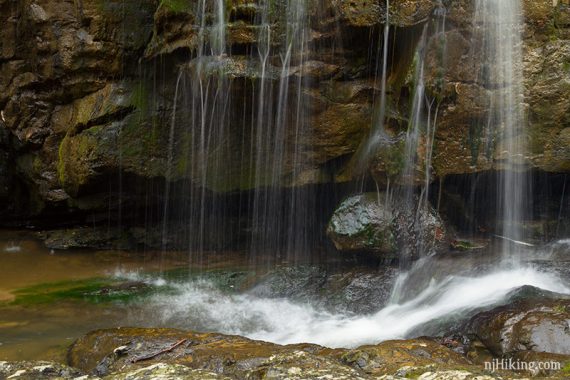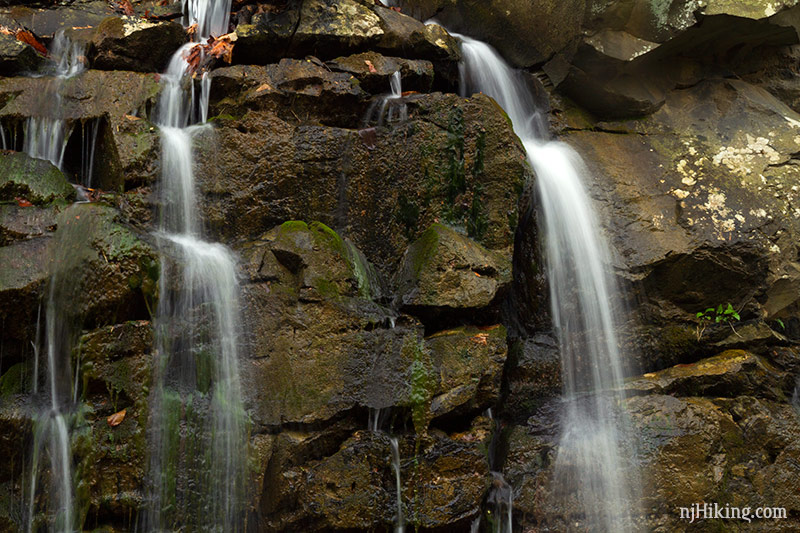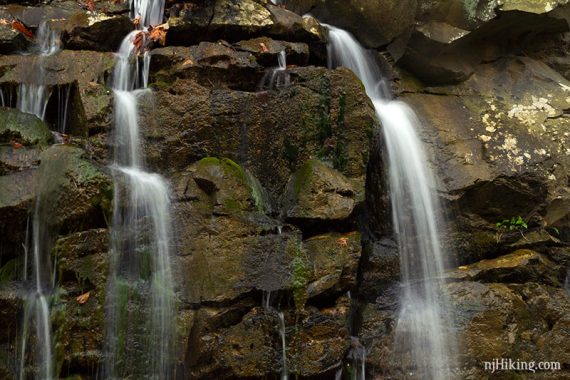 Looking back down the stream while at the falls.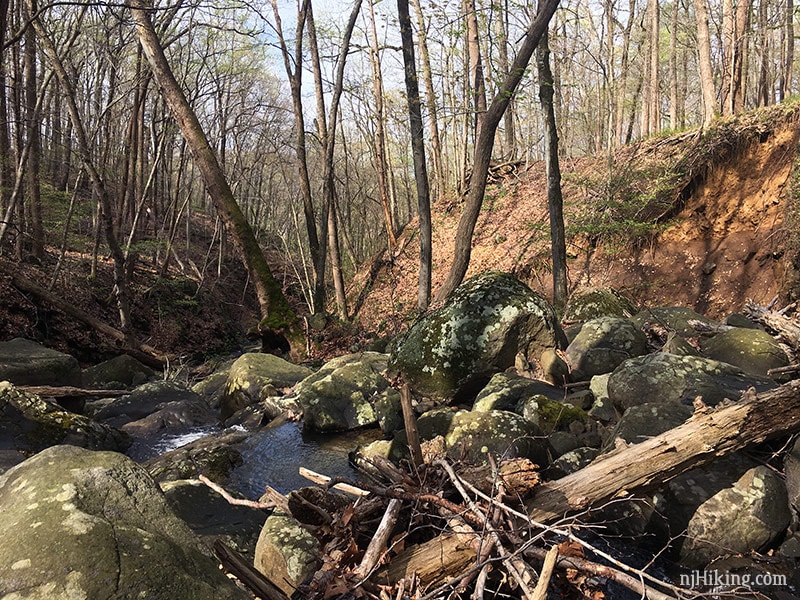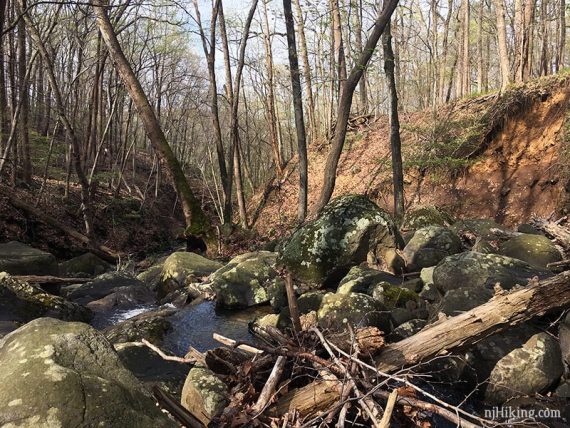 Retrace the route back up to the main path, then turn RIGHT and retrace the way you came back to the lot.
// Optional: Back at the main path, turn left and continue a bit see the falls from above before returning. //
We hiked up above the falls for a different perspective.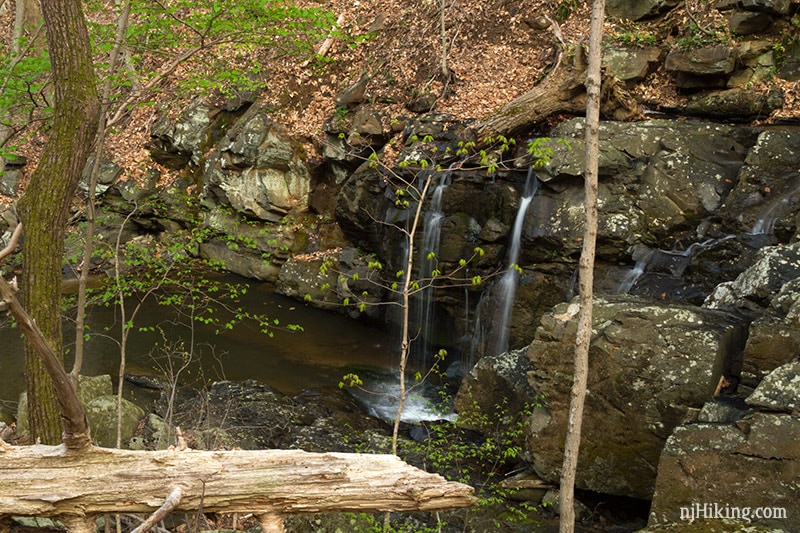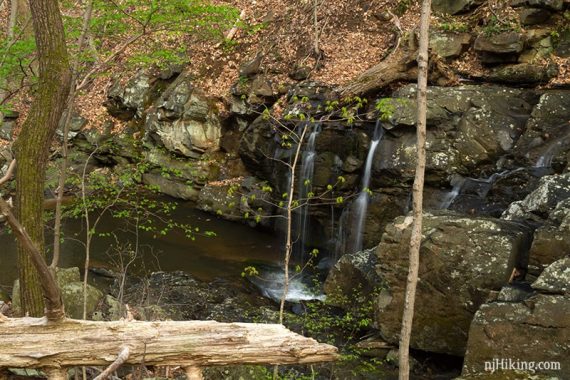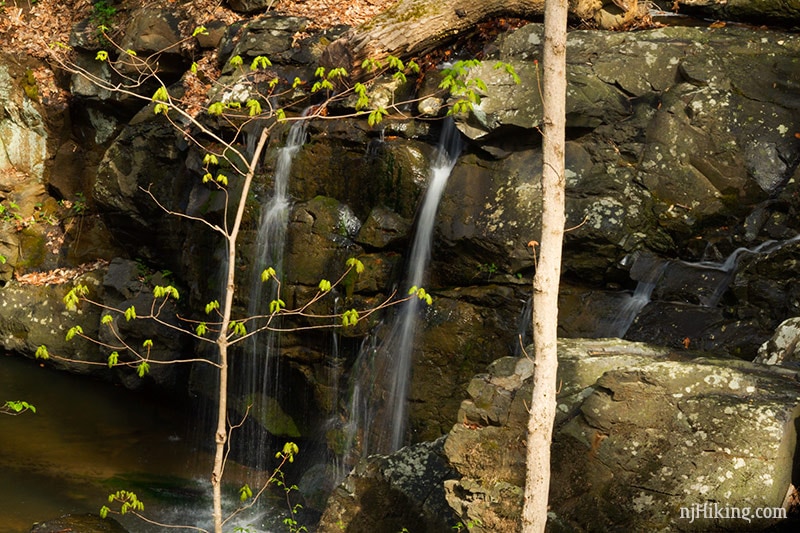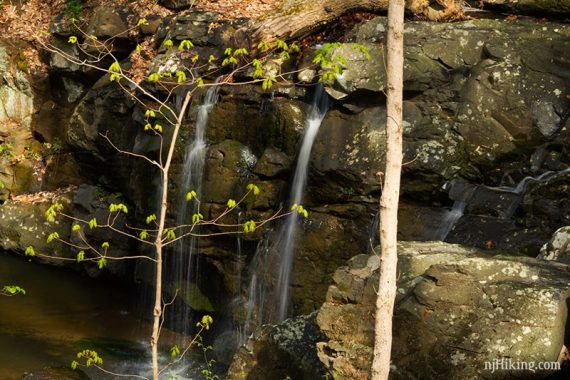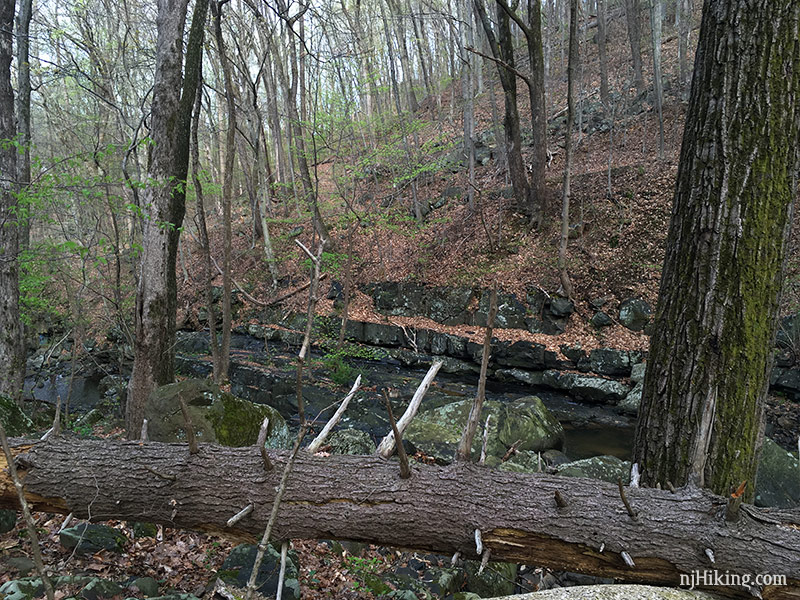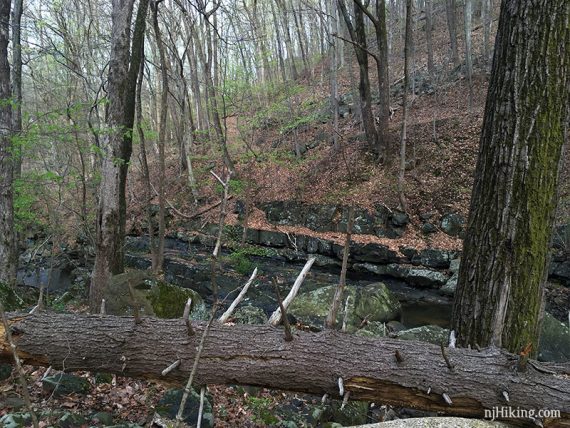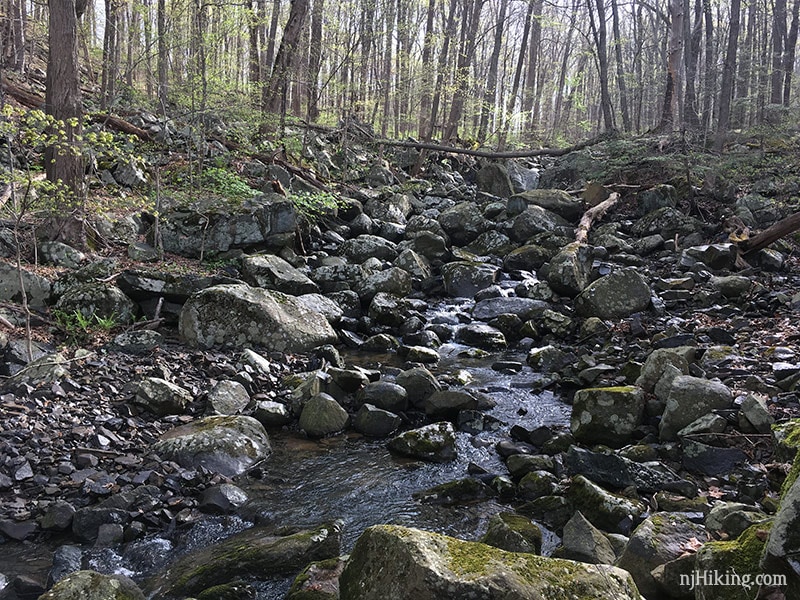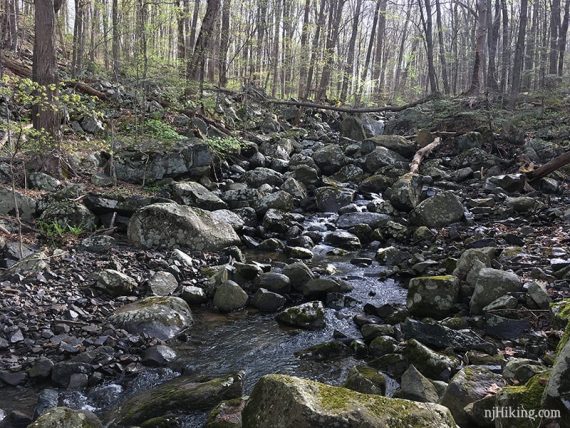 —
Hiked: 4/19/19.