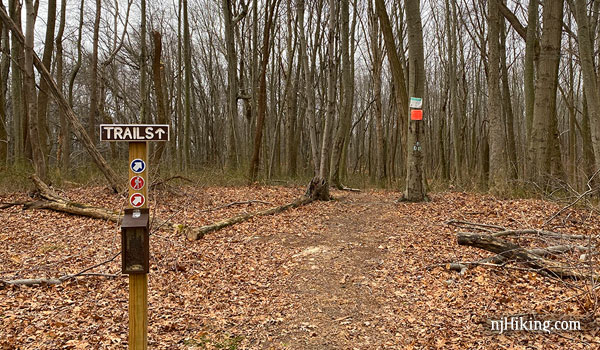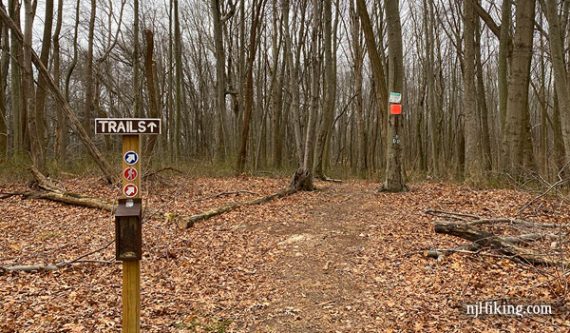 Short and easy hike in a forested area of a preserved farm.
1.4 miles, easy and mostly level.
Nearby: Ireland Brook Conservation Area; Farrington Lake Trail; Davidson's Mill Pond Park; Tamarack Hollow Preserve.
Hike Info:
Our two cents:
Quick-n-easy leg-stretcher or combine with other nearby short hikes.
The hike is on the forested section of a farm that was saved from development. The area contains vernal wetlands where amphibians can be heard in the spring.
Stick to Sundays during Sept – Feb… many deer hunting stands along the trail.
Map:
Print ahead from the park site. There was a map box at the trailhead but no maps that day.
Books:
None that we know of.
255 Davidson's Mill Rd, Monroe Township, NJ 08831. Small lot. The easy-to-miss unmarked gravel driveway is at the end of a guardrail and across the street from a long farm fence.
Restrooms:
None. There is usually a porta-john at Davidson's Mill Pond.
Hike Directions:
Overview: BLUE (Wood Road Trail) – RED (Van Dyke Loop) – BLUE (Wood Road Trail)
0.0 – Follow BLUE (Wood Road Trail) from the lot.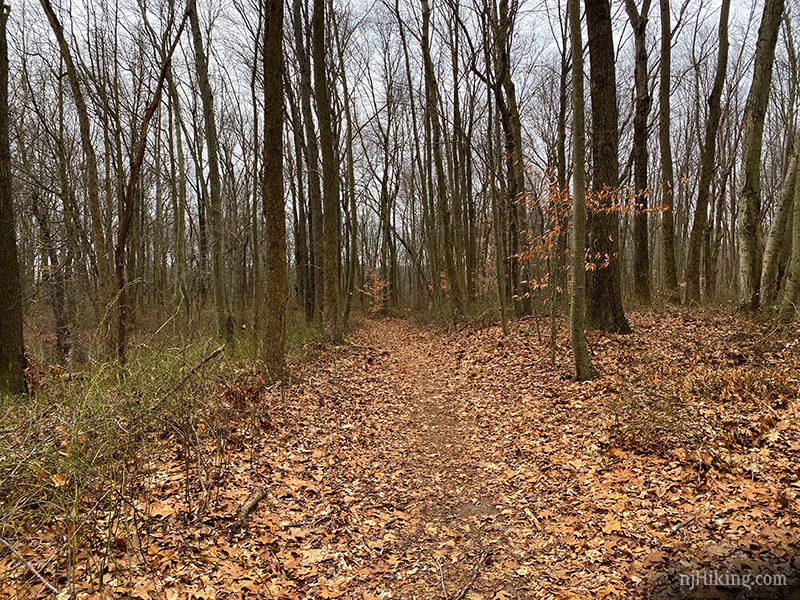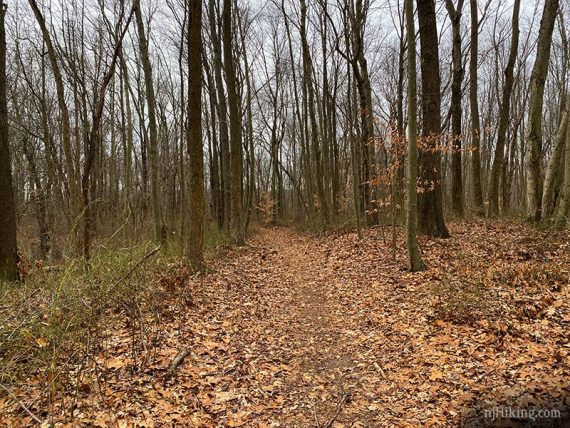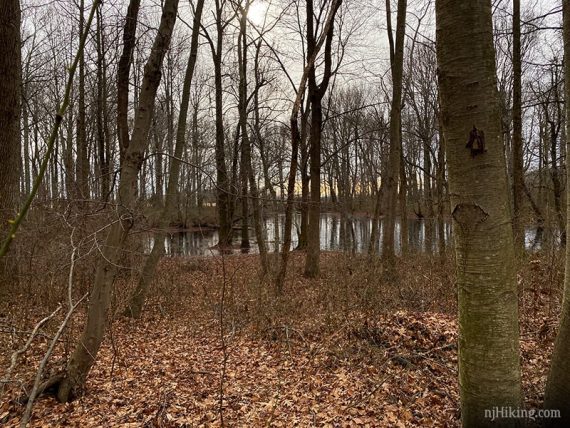 0.4 – Turn LEFT at a wooden post to follow RED (Van Dyke Loop). [BLUE continues ahead for just a bit too, check it out if you like.]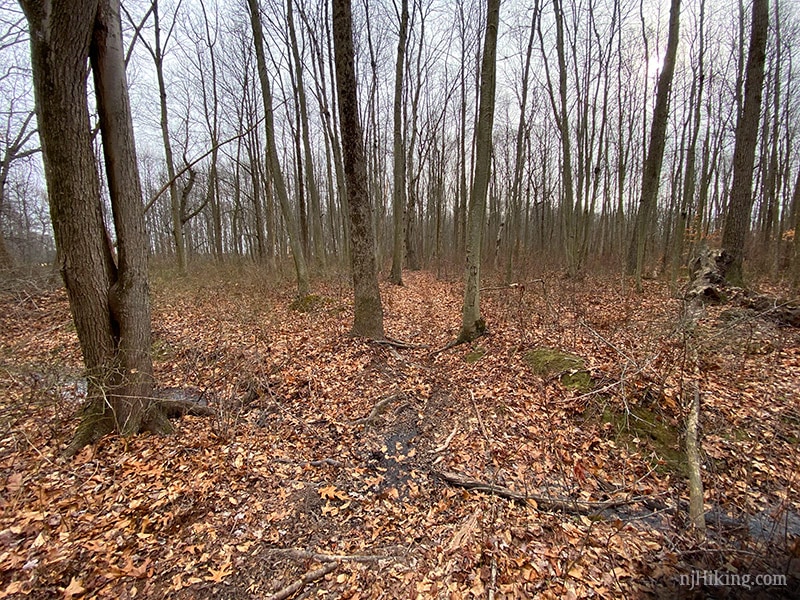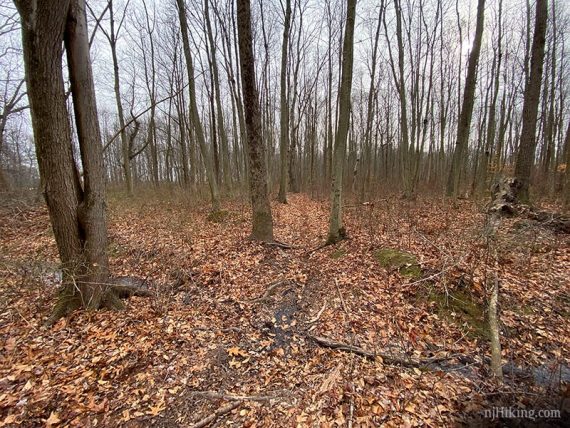 Views of vernal wetlands.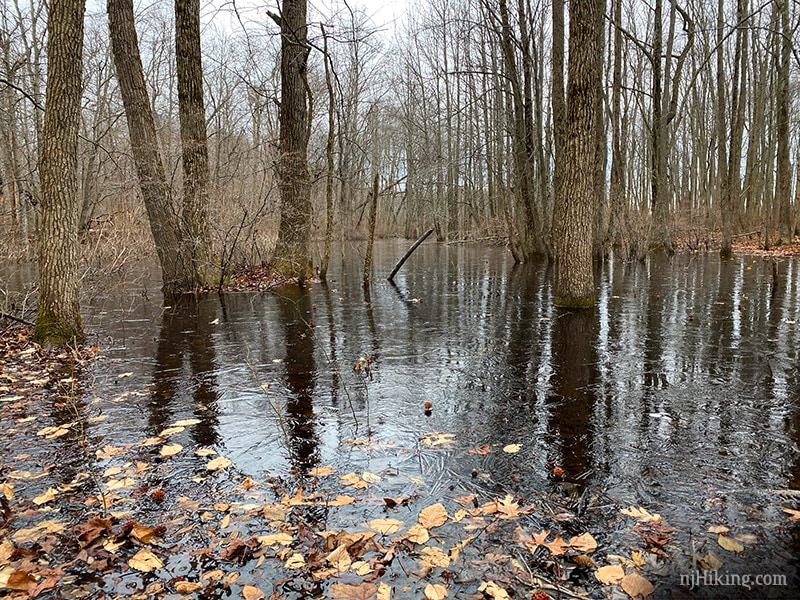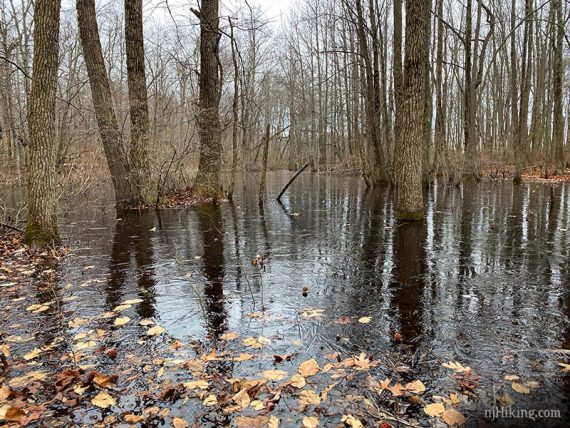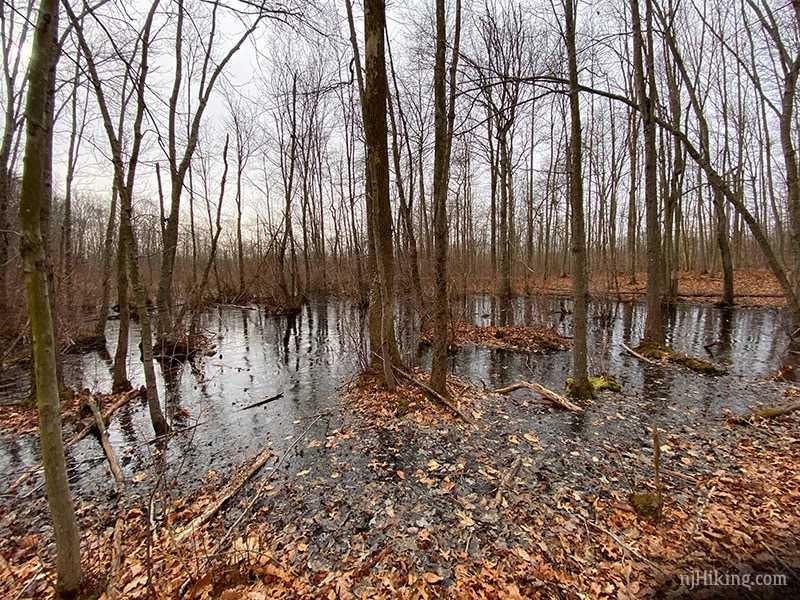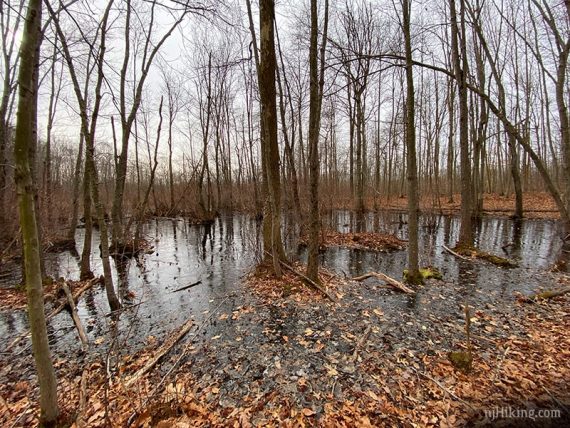 Keep straight when RED (Van Dyke Loop) splits shortly – you may not notice this and just waltz by it like we did.
Keep following the loop around.
1.0 – Turn RIGHT back on to BLUE (Wood Road Trail) to head back to the lot.
—
Hiked: 1/18/20.